Social media calendar — socially agile penguin
04.01.2020
No matter what you want to do — learn tuba, practice zumba or get in shape before the summer comes — you need consistency. The same applies to blogging and digital marketing. You need to maintain your flag almost like street gangs do. And a social media content calendar can help you do that.
The superpowers of the social media calendar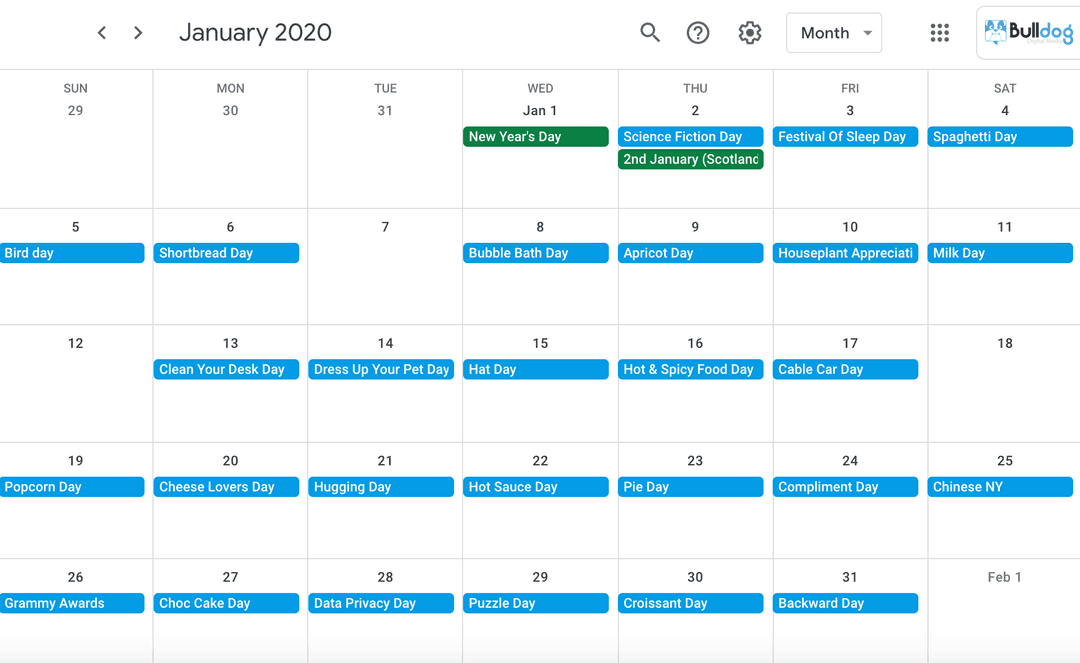 It's great if you can be spontaneous. Improvising is a stepping stone of creativity and can be a life-saver if you have to sketch an urgent online campaign, come up with a clever answer during an interview, etc.
It's almost like improvising a lava-hot rocking guitar solo. But here's a fun fact: most of the greatest solos were planned and pre-written. Perhaps, your online content strategy should be the same. It's always good to know in advance when and how you will entertain your followers.
A social media calendar is an answer. It's a magic stick that can do wonders for a marketing campaign.
Here are some SMC advantages:
No more mishmash
SMC helps you preplan posts, tweets and Insta stories for weeks and even months to come. Plus it will be easier to integrate more relevant content: memes, thematic photos, videos, etc.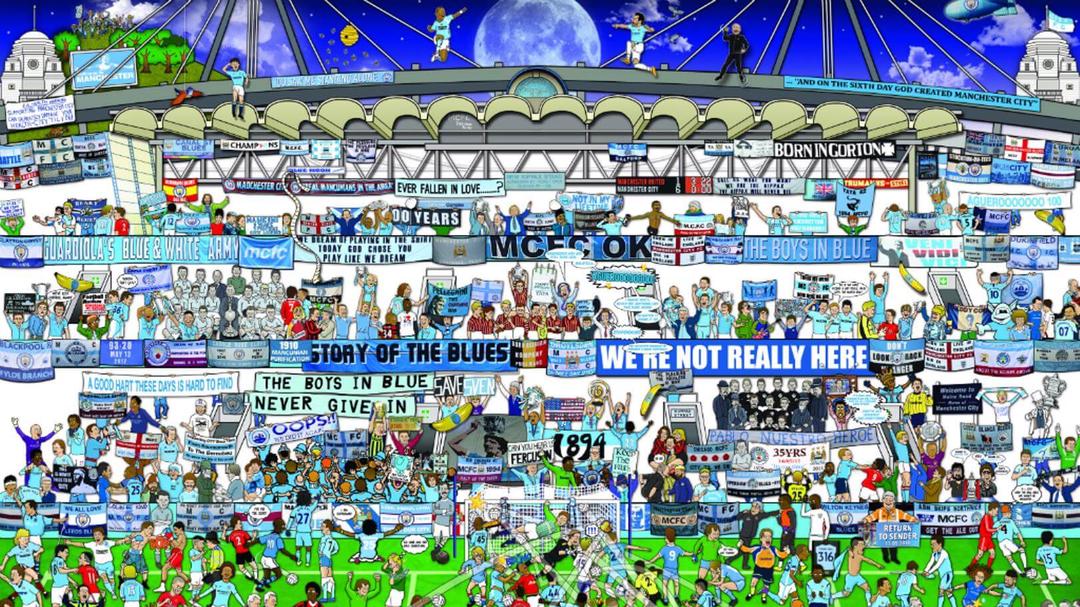 For example, your prepared St. Valentine's tweet for this year could also remind the followers to put on face masks before kissing. Nothing beats the plan.
Adaptable posts
If you have more than one social medium, you might want to customize your message for each platform. If a simple short text is fine for Tweeter, on Instagram you would need something more eye-grabbing.
Oh, a special day!
Using an SMC, you can pinpoint various celebrations and holidays. This tactic helps you reach out for more specific groups hidden inside your target audience. E.g., cat lovers would relate to the International Cat Day, Hispanic followers to Cinco de Mayo, ale lovers to St. Patrick's, and so forth.
Analyzing success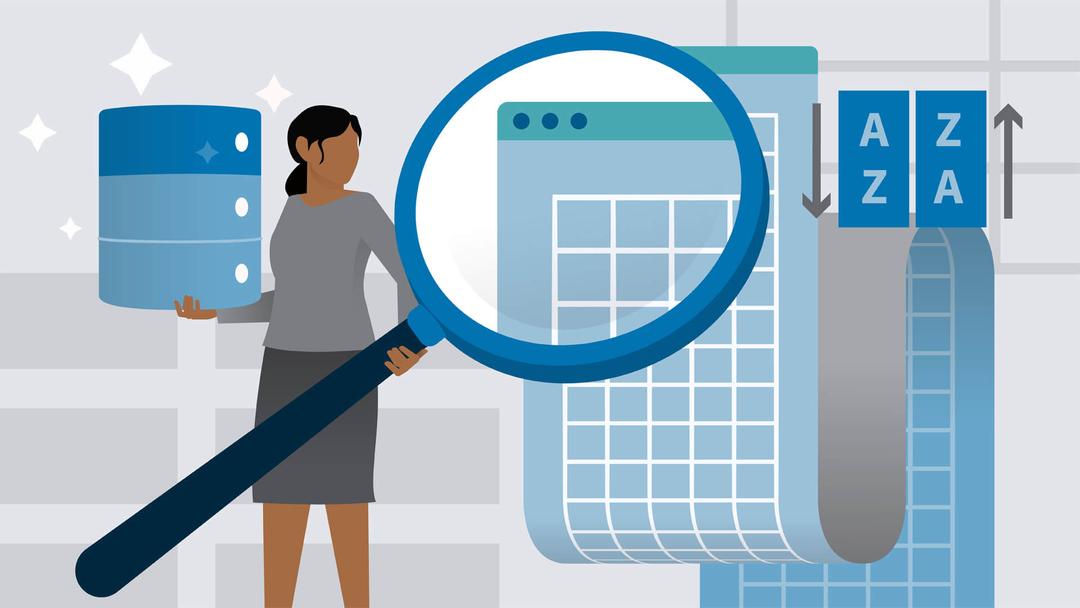 With help from SMC, you can see which posts did best in the past. Considering such info, you can architect a more efficient content strategy for the future, add some changes, learn what the target audience expects from you, etc.
Monster efficiency
As research by Content Marketing Institute shows, 72% of marketers and bloggers report about increasing annual success. It turns out, a well-planned content strategy does bring dividends in the long run.
And most importantly, you or your hired creator will publish like a clockwork. There's nothing like consistency to evoke the trust of your readers, subscribers or followers.
Once they get used to gobbling bite-sized info, you'll form a steady fan base.
How to create a social media calendar?
Now you know what an SMC can do for you. So, let's review hot to tune and use such a power-tool step by step.
1. Do some audit
Analyzing your social media accounts and content is the first and most important step. It will give you a clear vision of the target audience and ideas for planning. As a result, you can maximize the impact of your campaign with the same efforts.
Collect this data:
Account security.
Popular posts, stories, videos, etc.
Leeway for improvement, unused potential.
Key metrics: engagement, audience growth, etc.
Individual functions your team members perform.
Demographics and psyche profile of your audience.
2. Selecting the right channels
Being socially active means to choose appropriate channels to spread your word. You can't be limited to Instagram only — your creative efforts should also cover the likes of YouTube, TikTok, LinkedIn, Reddit and others if it's necessary. Blogging has many faces.
This is the reason why knowing your demographics is so critical. Know how old your audience is. Do they post memetic videos on Likee or TikTok? Or do they prefer a more mature online pastime?
3. Data-tracking
Now you need to decide which data you need to keep track of. It can be:
The expected ratio of likes/dislikes.
Geo-targeted posts and time zones.
Individual tasks for each team member.
Selection of videos to shoot or pics to design.
A number of platforms where you intend to share.
Sometimes, you can collect and group this info with a simple spreadsheet. But if you're running a sizeable, multi-project, you'll need more advanced planner tools. We'll give you a good selection of those a bit later.
4. Content catalog
The next step is to organize a content treasury. Or you can call it a digital database — it's a depository where you will store all your media files, articles, blog posts, pictures, etc. It's important to avoid keeping all these goodies just on your phone or laptop.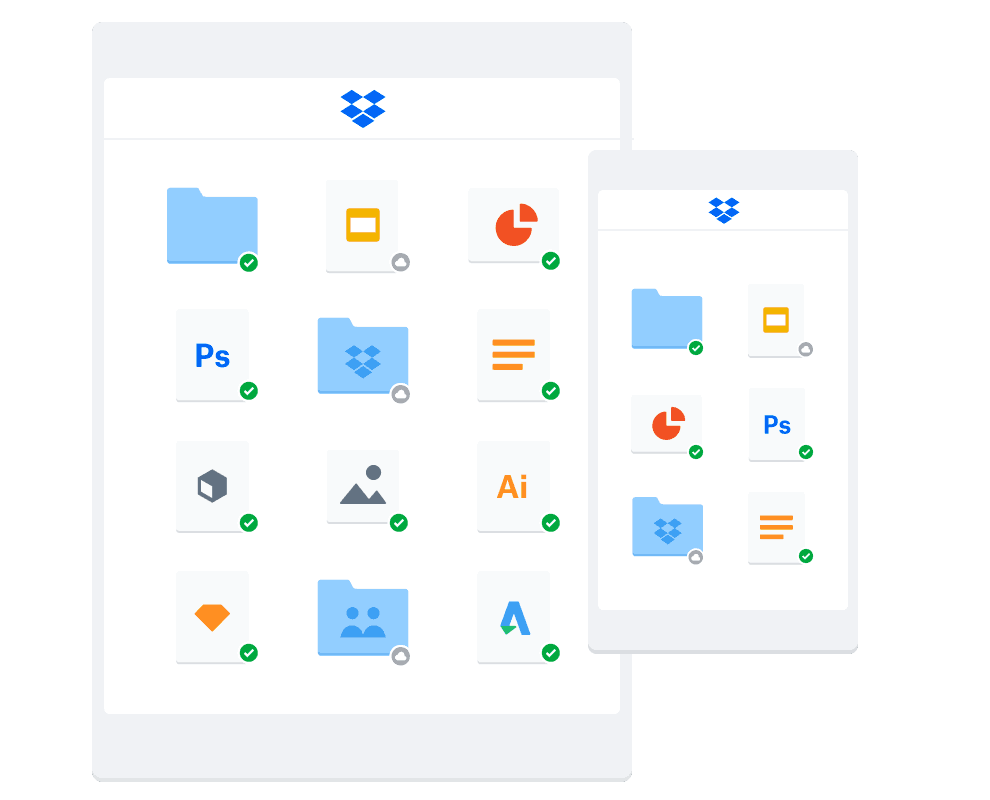 The likes of Dropbox, Google Drive, OneDrive and other cloud services are perfect. First, your creative team can access them distantly anytime. Second, you will have a back-up copy of all your precious stuff.
Besides:
They generate embeddable links.
You can limit access via privacy settings.
You can easily synchronize all editorial efforts across devices.
Also, many of them offer enough free space for your project. Google Drive is limited to 15 GB, meanwhile MEGA provides 50 GB free of charge.
Arranging content catalog is as vital as calendaring. Especially, if your team includes hired guns who live in different time zones.
5. Smooth workflow
Once all necessary tools are ready, it's time to choose rhythm for publishing. Sketch out how often you want to do posting every day/week/month. You can also estimate the overall numbers of yearly posts.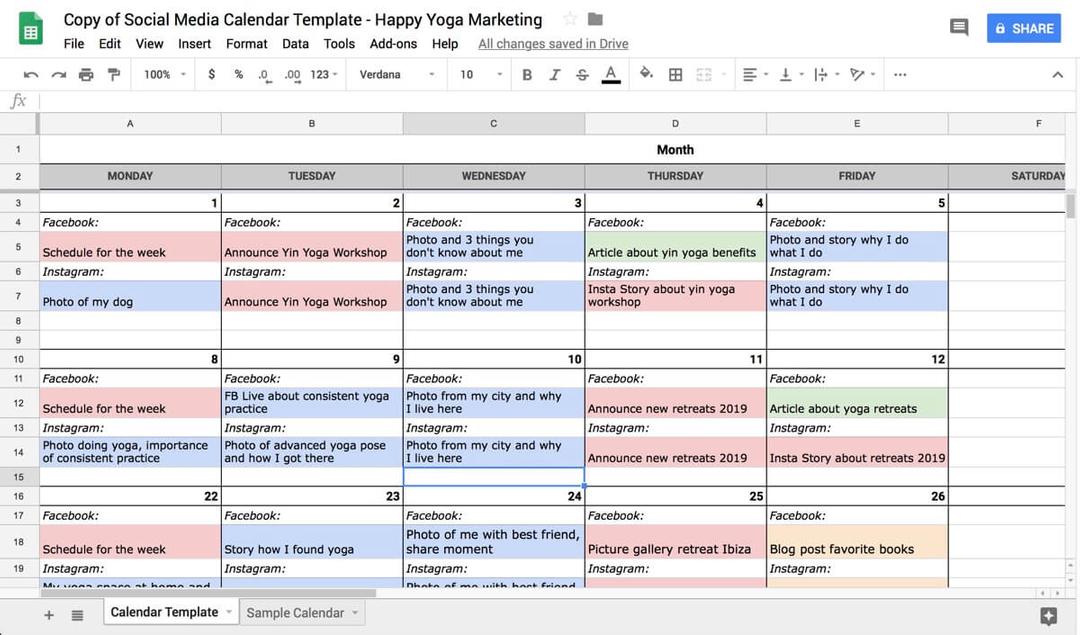 Then decide:
How many times you will share on each social channel.
How many people should approve the material before it sees the light.
How your team will create new stuff — brainstorming, analyzing rivals, etc.
What is the best time for publishing — which days of the week, early morning, evening, etc.
Once it's done, keep track of the workflow in a document. A Google spreadsheet would be perfect. First, it's a flexible tool. Second, your staff can easily access it.
Okay, you know the most important steps now. Additionally, you can invite your team to provide feedback on your calendar. It's crucial that your soldiers feel comfy working with it. Try the newly baked SMC yourself and see if it needs any extra columns, values, etc.
Kickass SMC examples
Now, a few examples of calendars to wake up inspiration.
1. Red Bull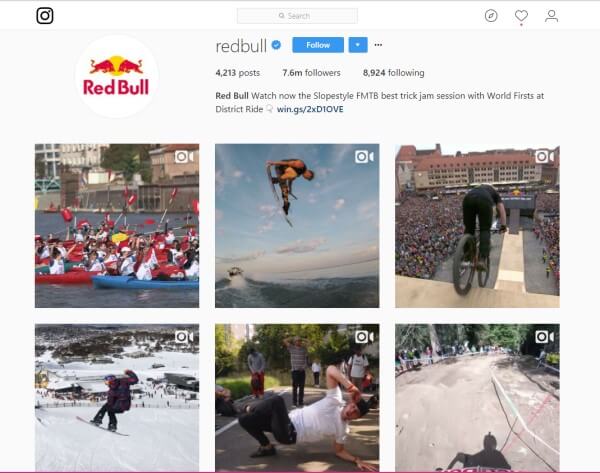 Specialty: Energy drinks
Where: Red Bull works with Facebook and Instagram since the brand's flock is mostly there.
Content-type: Videos. Since the brand is oriented towards males, from 20 to 40 years old, they offer content appropriate for this demographical group. Besides, they don't look like advertising content, which makes them even more appealing to the viewers.
Statistics: 9-11 posts on Facebook/day. 8 posts on Instagram/day. 1 post on LinkedIn/week.
2. ModCloth
Specialty: Fashion & clothes
Where: Facebook, Instagram, personal blog
Content-type: ModCloth is a fashion brand, which gives vintage clothing a fresh touch. Their target audience is mostly females from 18 to 35.
Its content is minimalistic, which perfectly mimics the brand's philosophy of laconic style. The blog and social posts mostly offer fashion ideas and inspirational vision. In other words, creating a bohemian, artsy vibe is the #1 priority for the brand.
Statistics: 2-3 Facebook posts/day. 1-2 Instagram posts/day. 2 blog posts/week.
3. Whole Foods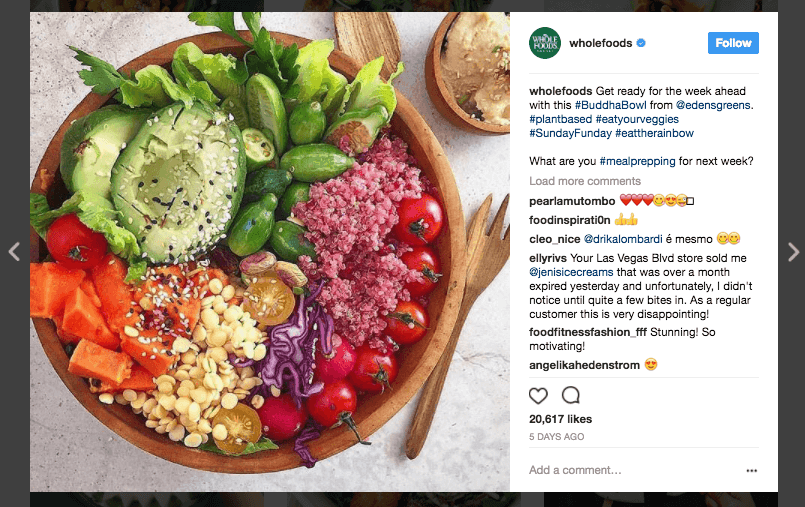 Specialty: Natural, organic food
Where: Instagram, Facebook, Twitter, LinkedIn
Content-type: Thematic posts oriented towards celebrations, events or holidays. Whole Foods does a stellar job on promoting their fruits and vegetables in relation to Halloween, Christmas, Thanksgiving Day, etc. It involves healthy recipes, food decorations, and other ideas.
Statistics: 1-2 Instagram posts/day. 2-3 tweets/day. 1 LinkedIn post/week.
4. Reverb
Specialty: Music instruments & gear
Where: Blog, Facebook, Instagram, Twitter
Content type: Reverb conquers trust with interviews with music experts and famous musicians. Plus it provides quality reviews on both new and well-known products. So, the audience consumes it with interest.
Statistics: 5 tweets/day. 3 LinkedIn posts/week. 2-3 Instagram stories/day.
5. BMW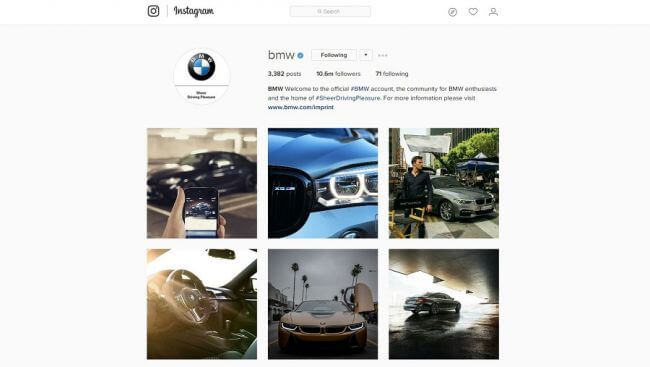 Specialty: Cars
Where: Blog, Facebook, Instagram, Twitter, LinkedIn
Content-type: interesting stories about how state-of-art BWM cars are being made. All stages are observed: from blueprint sketching to assembly line phase.
Statistics: 7 blog posts/day. 3 Instagram posts/day. 3 tweets/day.
Useful tools and apps
Now, to create your own calendar you will need a template. You can find plenty of free templates online. Or you can design one yourself. Let's see which tools will be handy.
1. G-Suite
Google's online services are quite powerful and free to use. Namely, Google Sheets and Google Docs can be your content kitchen. Sheets allow you to create multiple columns, insert links, use a calendar, make calculations and comment on changes.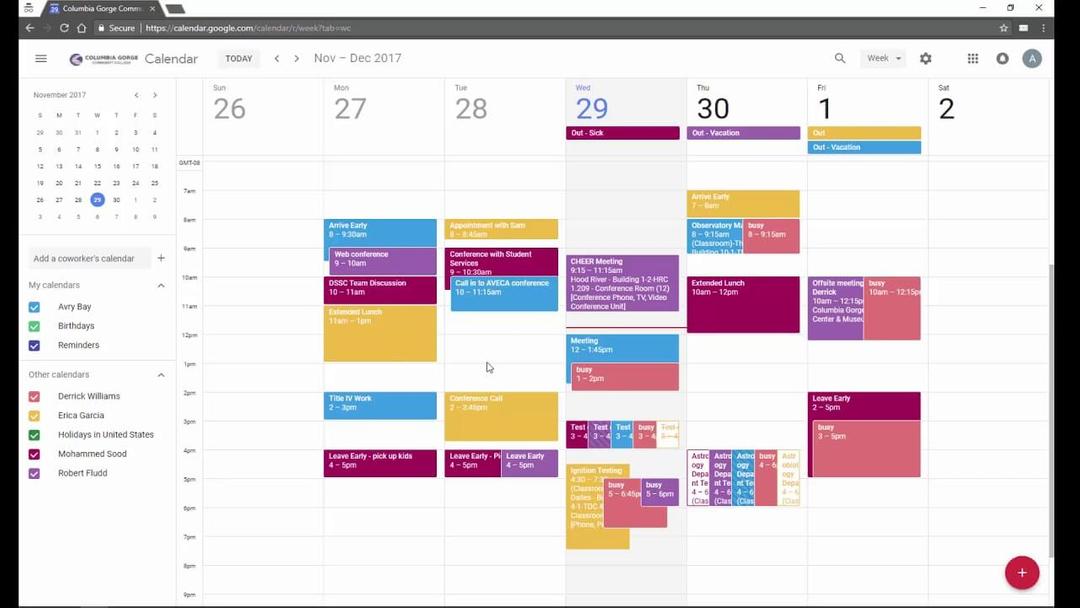 Google Docs is perfect for content creation. Here you can cook up content for your blog, design a manual, make a guide for the team, etc.
You can share both online and allow access for many users if they have a Gmail account.
2. Trello
One of the best productivity tools, Trello is famous for its card system. Here you can design SCMs, to-do lists, guidelines, and work schedules. Trello supports the integration of Dropbox and other cloud services, as well as various media files: audio, PDF, photos, etc. Hands down, it's one of the best planners.
3. TapLink
TapLink is a champion at multi linking. This service allows you to hide many extra links behind the one external link that Instagram allows. With it, you can redirect your insta-followers to:
Event calendar.
Landing Page.
Customer support.
E-store or e-payment service.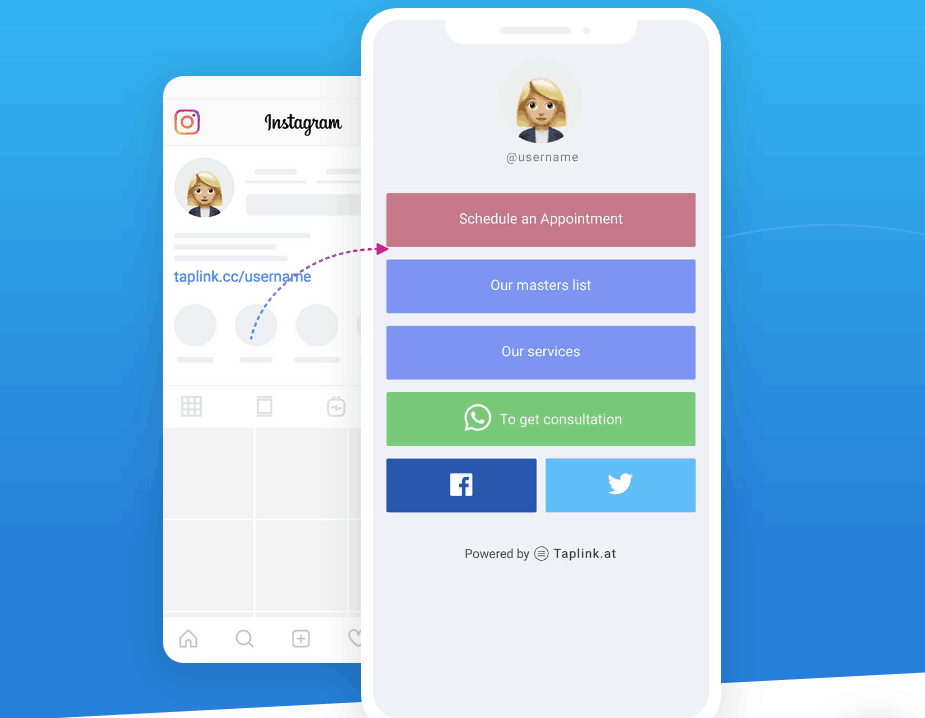 Despite having fees and plans, TapLink also offers a free package that boasts an impressive feature palette.
4. Evernote
This app allows making notes that can be edited, shared, commented, etc. Your team can make updates on the campaign, offer new ideas, discuss better strategies, point out errors and more. As a bonus, you get a load of templates to design an SMC.
Calendars never lie
To you, a social media calendar can be like a strategy plan for an army leader. Be wise and use it for your marketing guerilla. It'll help avoid casualties like time and money. It will increase social engagement with your audience. And finally, it'll give you more creative freedom.