Customer loyalty:
increase revenue and save your money
04.06.2020
Customer loyalty is a crucial aspect of every company's activities notwithstanding its size. In the presence of global competition, businesses need to serve their customers in the best possible way, and client loyalty presents a useful indicator of how well this mission is being carried out.
Customer loyalty definition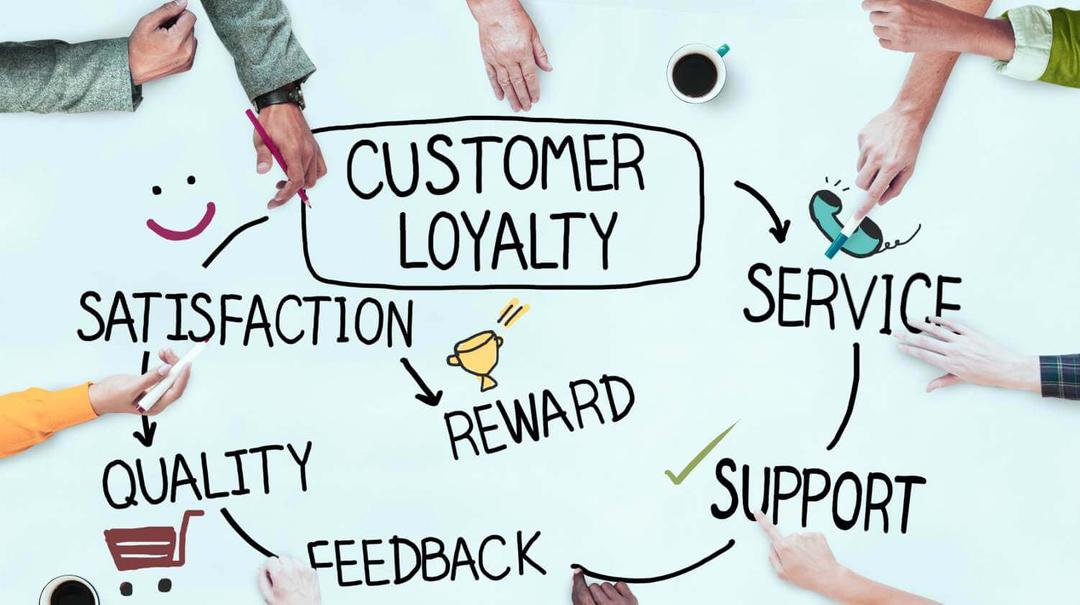 Customer loyalty is the clients' readiness to continue their cooperation with the company. It stems from the positive opinion that customers form about the company's products or services and the general service level. The more satisfied the clients are, the more they will be likely to place new orders and remain loyal over a long time.
Why is customer loyalty important?
According to the statistics, regular customers spend 67% more than new buyers. Besides, retaining the existing clients is several times less expensive and tiresome than attracting new ones, which is impossible without using costly marketing tools. Another reason is that regular customers more willingly recommend their favorite brand to their family, colleagues, and friends, meaning that they will provide the business with new clients without all those expenses we have just mentioned.
Customer loyalty programs
A customer loyalty program is a set of ideas aimed at making customers engage with the company in the long term. Marketers have developed several such programs that are widely used by a multitude of famous brands.
For instance, there is the points program (the more customers spend, the more points they get that can be used for future purchases or free rewards). The paid program encourages clients to pay a monthly or annual fee to join the VIP club with access to member-exclusive benefits. Finally, the tier programs provide different levels of loyalty, with each upgraded level ensuring more customer bonuses.
How to build customer loyalty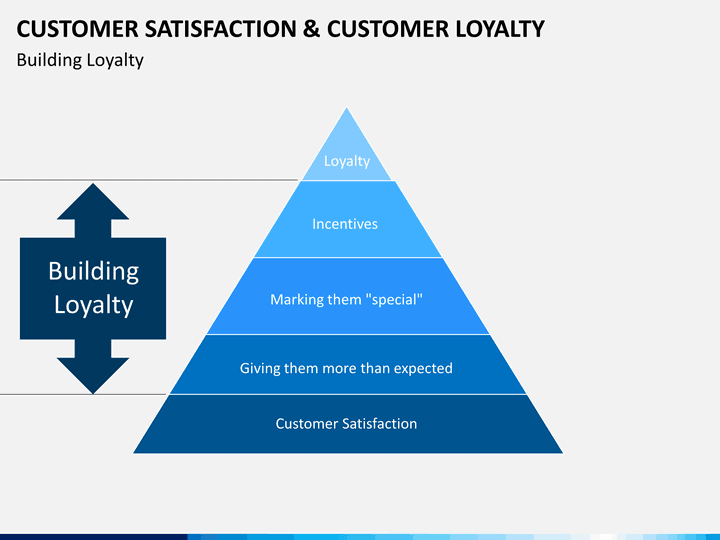 There are a number of useful tools you may use to improve customer loyalty:
Create a super user-friendly website
Many customers overlook certain businesses just because they were not satisfied when first visiting their websites. Make sure that your web page is intuitive and has a pleasant design. Each user should manage to quickly find and order the necessary product regardless of what he or she is looking for. It would be also very convenient if you elaborate on a mobile app that will enable your customers to have the company's webpage always at hand.
Offer a head start
When a new buyer comes around, try to make them interested in future purchases. You may use one of the strategies implemented by coffee shops or fast-food restaurants – "buy three drinks and get the fourth for free" and so on. The more pleasant opportunities the customer sees ahead, the more he or she is likely to stick around and make it to the end.
Communicate with your clients regularly
Receiving frequent messages from the company, the clients will feel valued and cared for. To set up such a system, you will need a comprehensive database with contact details of all the customers (email addresses, phone numbers, etc.). Use weekly or even daily messages to communicate to your clients any information you deem necessary: fresh discounts, special offers, organizational info. Besides, any customer will be happy to receive a Christmas greeting or a personal discount on the occasion of his or her Birthday. Always try to maintain an individual approach, limiting the number of messages that are mere advertisements.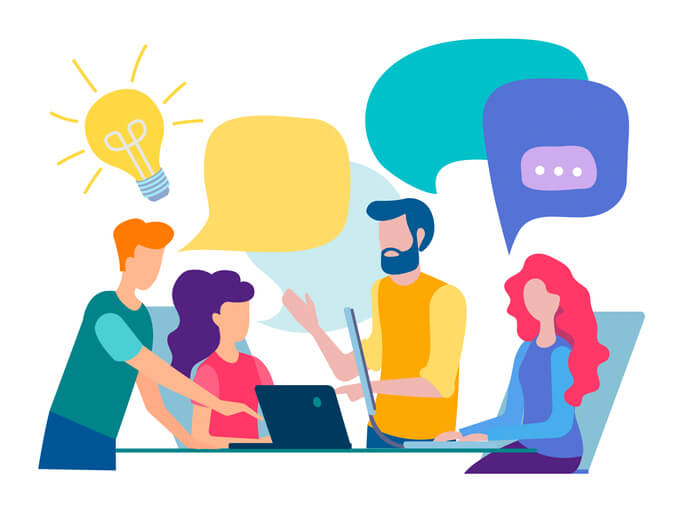 Ensure great customer service
Research shows that around half of all customers end their relationship with a business because they were unhappy with the service level, even though the product itself was totally all right. Try to execute each and every order in a timely, friendly, and customer-oriented way, and no client will ever question the quality of your company's service.
Use social media
Any company worth its salt should have a Facebook page and an Instagram account. Social media is a perfect platform for announcing new offers, conducting contests, or publishing interesting information about the company's products/services. Such microblogs are often more popular than official websites and, to cap the matters, are easier to be shared with friends.
Provide extra bonuses for the most loyal customers
The more loyal the client is, the more efforts the company should take for his or her retention. Don't forget to pamper your most dependable customers with special extras, be it a personal manager, the opportunity to skip the line, or more advantageous conditions when buying a new product that the company has just launched on the market.
Make it easier for your customers to be loyal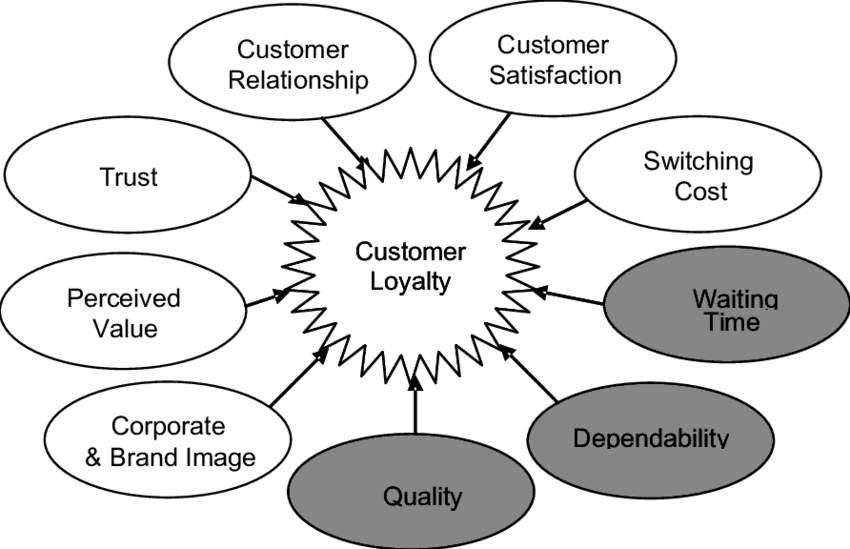 Have you ever noticed that many giant companies have tremendously loyal fans who can go on providing arguments in favor of the brand they love for hours? It is because such clients have numerous opportunities to show their loyalty. Offer your buyers branded items (baseball caps, mugs, smartphone cases, etc.), organize annual brunches and other private events, use catchy slogans and hashtags. Create a sense of community and let your customers be happy to manifest their loyalty each time they buy your products or use your services.
How to measure customer loyalty
Building customer loyalty makes no sense without being able to measure this parameter at any given moment. The measurement involves using experience and operation data metrics. In order for customer loyalty to be defined, businesses may think of the following indicators:
Net Promoter Score. NPS consists basically of asking your customers "how likely are you to recommend our brand to your friends?" Clients may be invited to answer such a question in a post-delivery email or phone call.
Customer Loyalty Index. CLI includes several aspects of customer loyalty, including repeat purchases (when the same client places a second-order) and multiple purchases (when a customer starts with buying one product and then turns his or her attention for other goods as well).
Engagement with the brand. This indicator is based on how often customers visit your website, put likes on your posts in social media, and leave reviews on the company's products.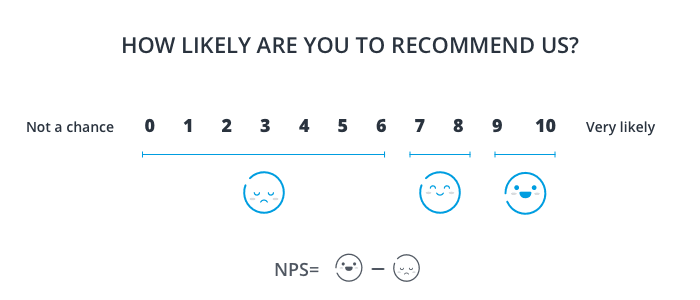 Yet, it should be borne in mind that customer loyalty is not a statistical parameter that can easily be measured with the help of various mathematical tools. It is also about happiness, and devotion, so be sure that you allow for these non-material values while assessing customer loyalty of your business project.
Customer loyalty examples
Many world-renowned brands have introduced extremely successful customer loyalty programs which are securing them unfading popularity among their clients. Such companies include:
Starbucks (opportunity to collect loyalty stars and exchange them for free foods and drinks);
The North Face (accumulation of points that can be further used to redeem unique traveling experiences);
Amazon Prime (paid membership which provides access to a bunch of beneficial options including free shipping);
Sephora (this beauty giant grants points which can be exchanged for something handy at the weekly Rewards Bazaar);
Uber (a smart tier program with several benefits ranging from free miles to priority pickups).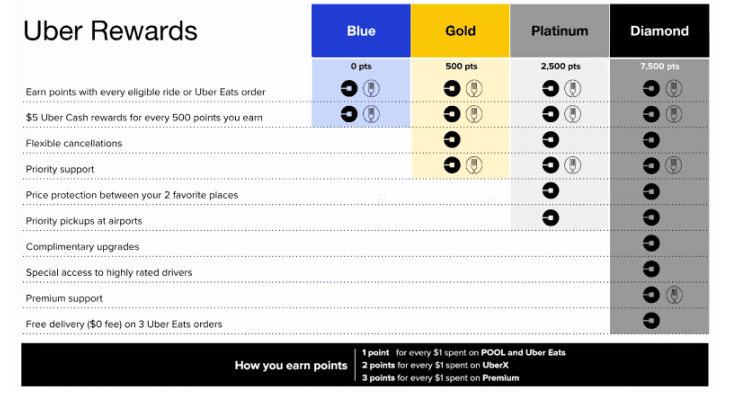 As we see, all the above-mentioned companies offer different reward programs based on their business area and target audience. Yet, these strategies prove to be incredibly efficient, making customers become devoted loyalists of these companies without ever wishing to switch to competitive brands.
Additional tips to increase customer loyalty
Modern businesses are in a constant search of new tools to boost their customer loyalty. Apart from the most widespread ones, there are a few less obvious ideas to be considered:
Respond quickly. Clients value their time not less than companies, so you should not underestimate the importance of ensuring prompt reaction to all customer inquiries.
Be honest. Things in business do not always go as planned. Instead of denying the problem, share your concerns with your customers and don't forget to provide regular updates until the issue is over.
Use web links. Clicking activity is indispensable for improving brand awareness and, consequently, attracting new customers and retaining the loyal ones. One of the most efficient automated tools is Taplink.at, so let's discuss it in more detail.
Taplink – description and benefits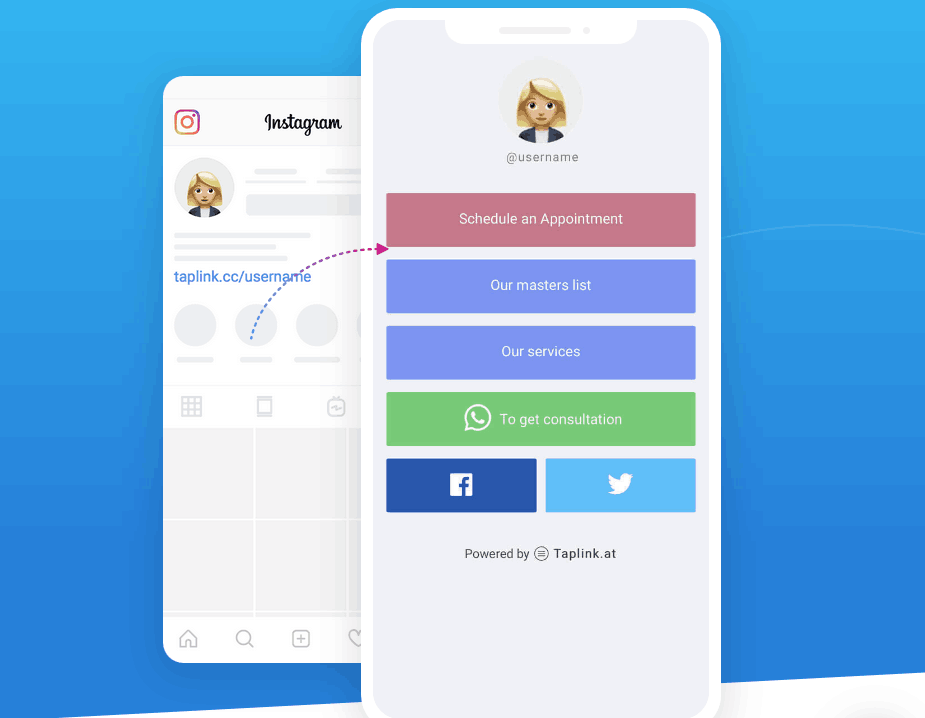 Taplink is an app designed for promoting a business on Instagram. The platform helps create a single link so that customers could access all the useful information (links to social networks, working hours, etc.) in a single mouse-click. Taplink works not only as the company's business card but also as a fully-fledged online shop.
The app is provided in three packages:
Basic (free of charge). Serves for creating various blocks and tracking traffic statistics.
Pro. Offers more tools, including the indication of corporate messengers, adding images and video files, adjusting contextual advertising.
Business. Helps launch an online shop, receive payments, run a CRM-system, etc.
Besides, Taplink allows introducing various modules, setting up the final countdown for sales and special offers, adding maps and a block for making online appointments, and many more.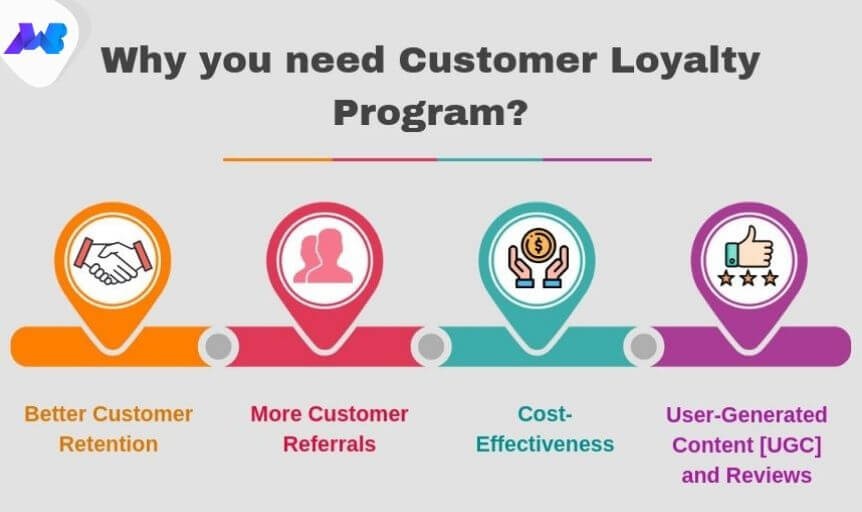 Hence, customer loyalty building is a complex task that should always be in the focus of every company's management. Using contemporary tools, every business can elaborate an efficient customer loyalty program that will boost the company's profits and make it a permanent choice for as many customers as possible.