How to work with Instagram Highlights:
a full guide

Instagram Stories make any account look vivid. Let's admit that videos created in an instant of time are more appealing than posts with premade edited pictures. And how it's a pity that after 24 hours all stories disappear. But Instagram developers thought about users and added the ability to create Instagram Highlights. Then the stories are saved in the profile forever. In this article, we will tell you in detail how to use Story Highlights.
Reading time —
13 minutes
Instagram Highlights are stories in circles pinned in your account. Each of them has its own name and cover. That means each folder can be devoted to a specific topic.
If you try to build a cohesive profile feed, you can create appropriate Highlight covers. Thus, everything in your profile will look pretty good.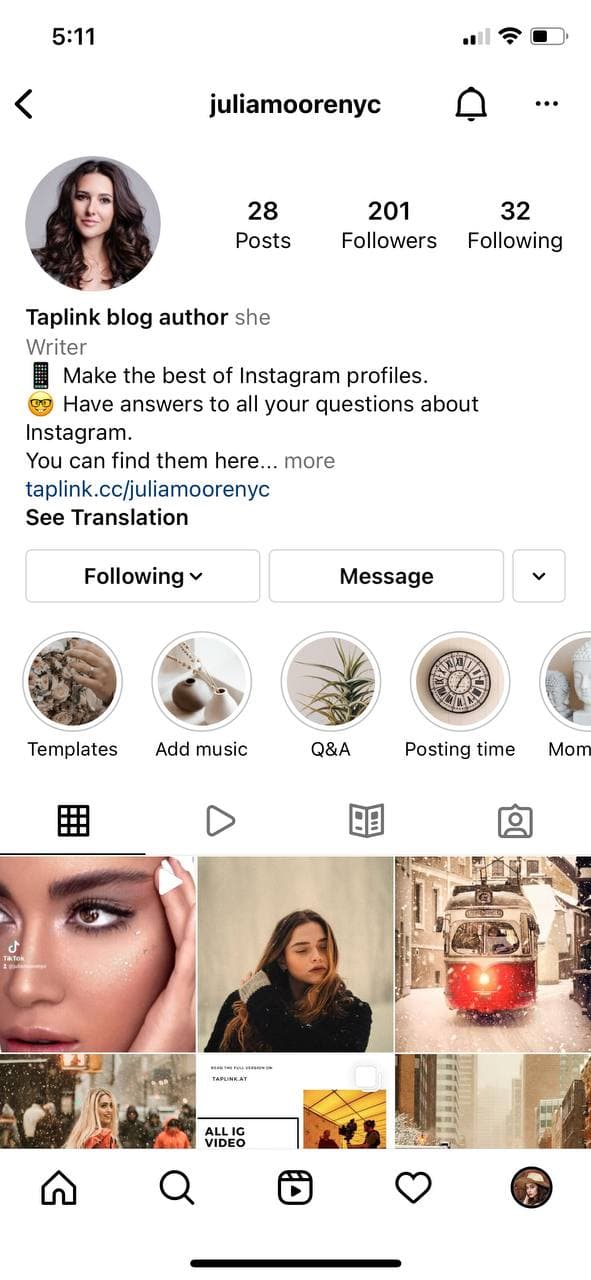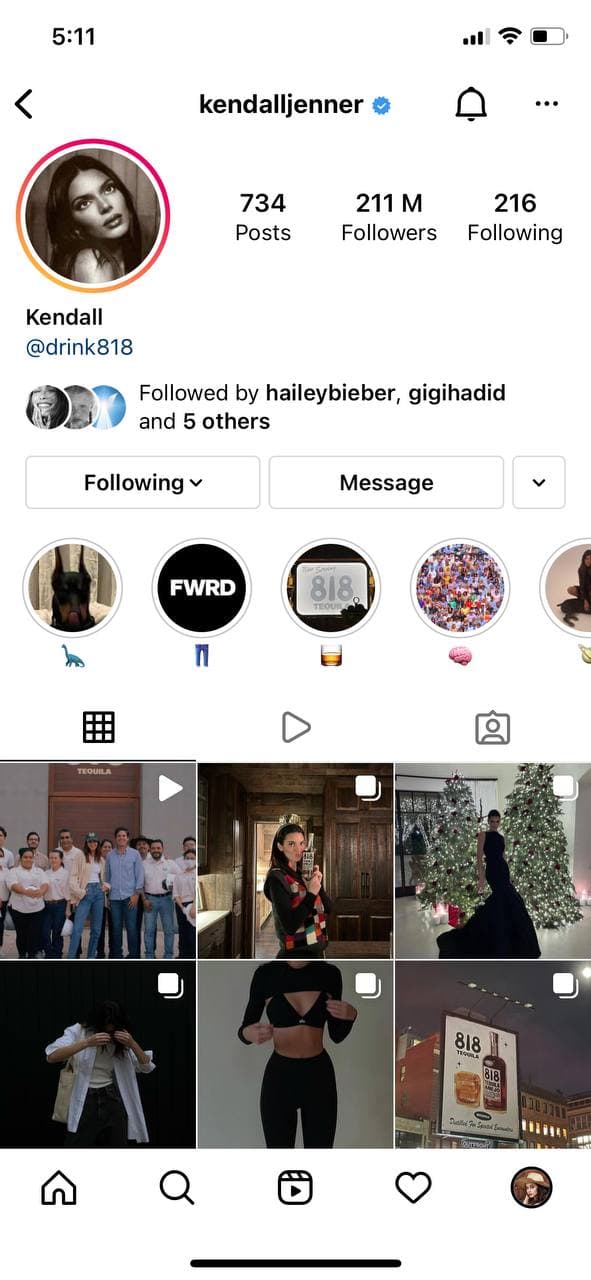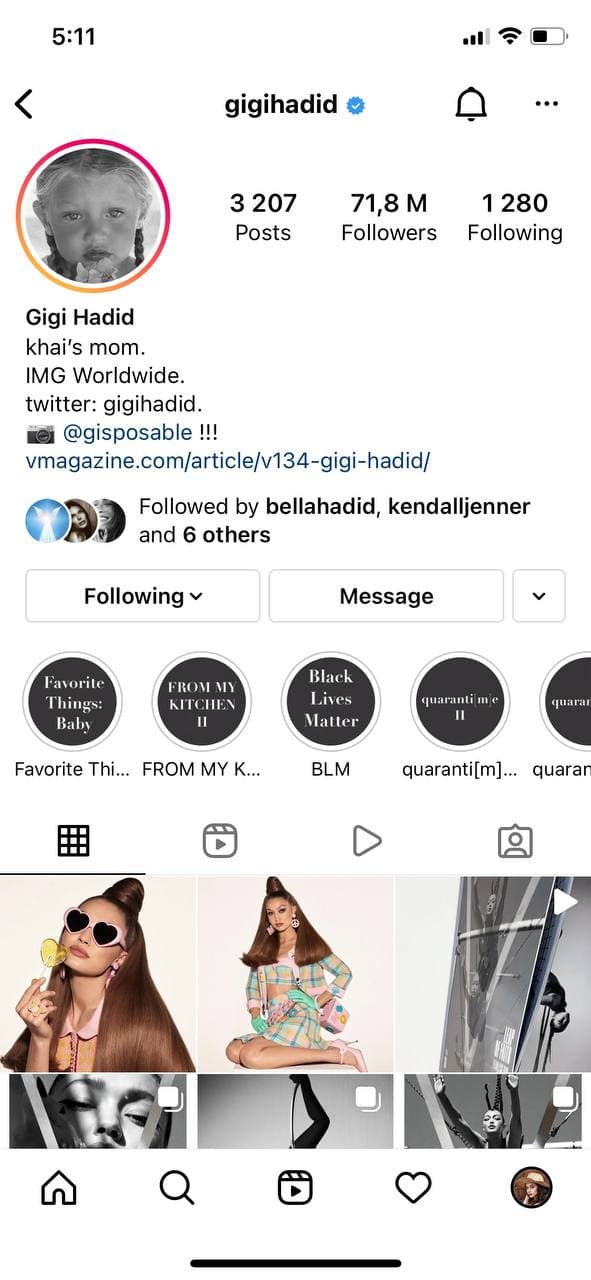 Why is this feature so awesome? It makes your stories visible even after 24 hours. Instagram Highlights are suitable for business owners and creators, as well as for ordinary users. For instance, you can create a highlight using stories with the most memorable moments for you.
Make so many story highlights as you want. But remember, you can add no more than 100 stories in one folder.
Now, when you know a little bit more about this Instagram feature, we can move on to creating your first highlight. We will tell you how to add active or archived stories, how to remove the entire highlight or some stories from it. Read on to find answers to all your questions.
Here is a step-by-step guide on how to add active stories to the Highlight. But first, don't forget to post a story.
Open your Instagram profile and tap Your story.
Hit Highlight in the bottom left corner.
Think over the name for your highlight.
Then tap Add.
To check your first highlight, choose View on Profile.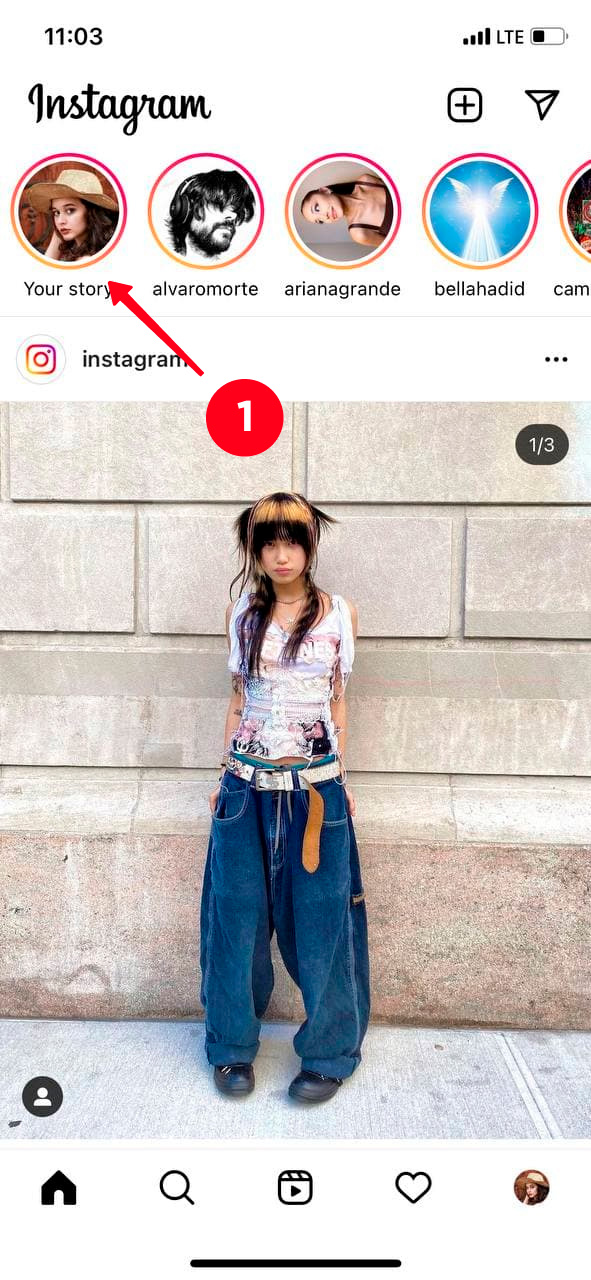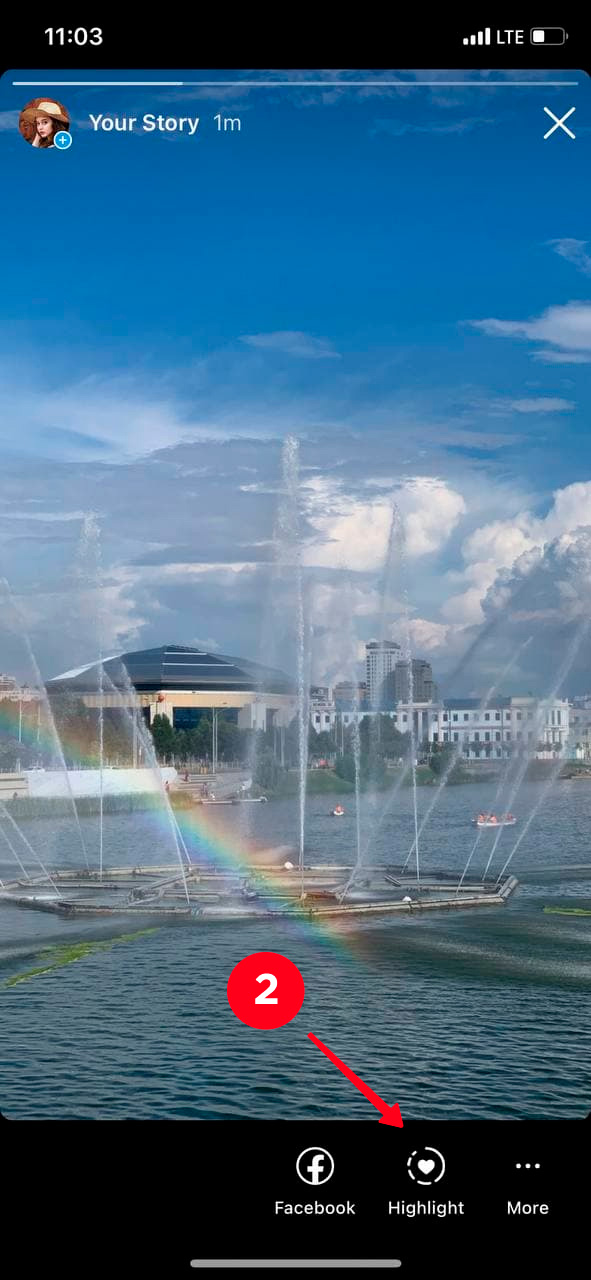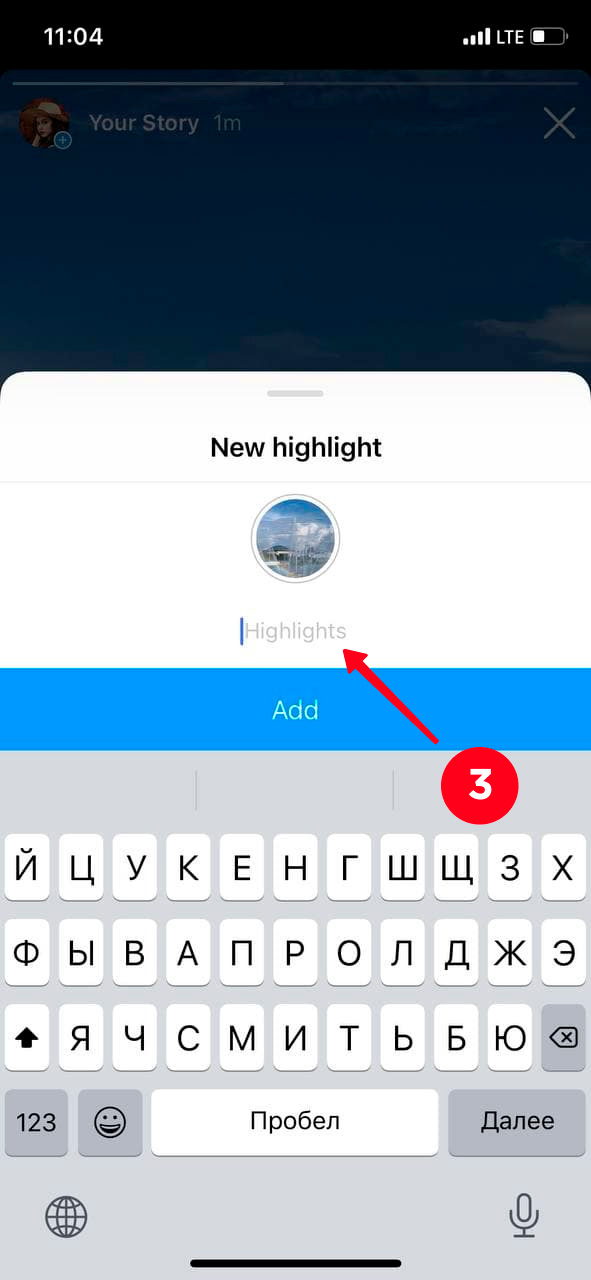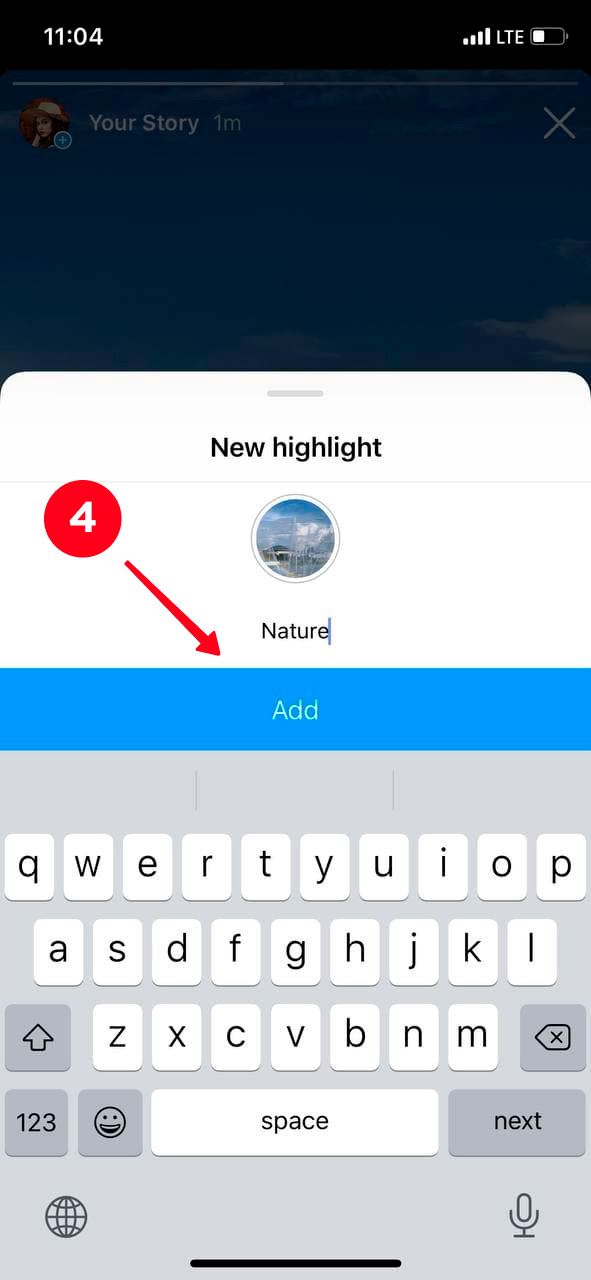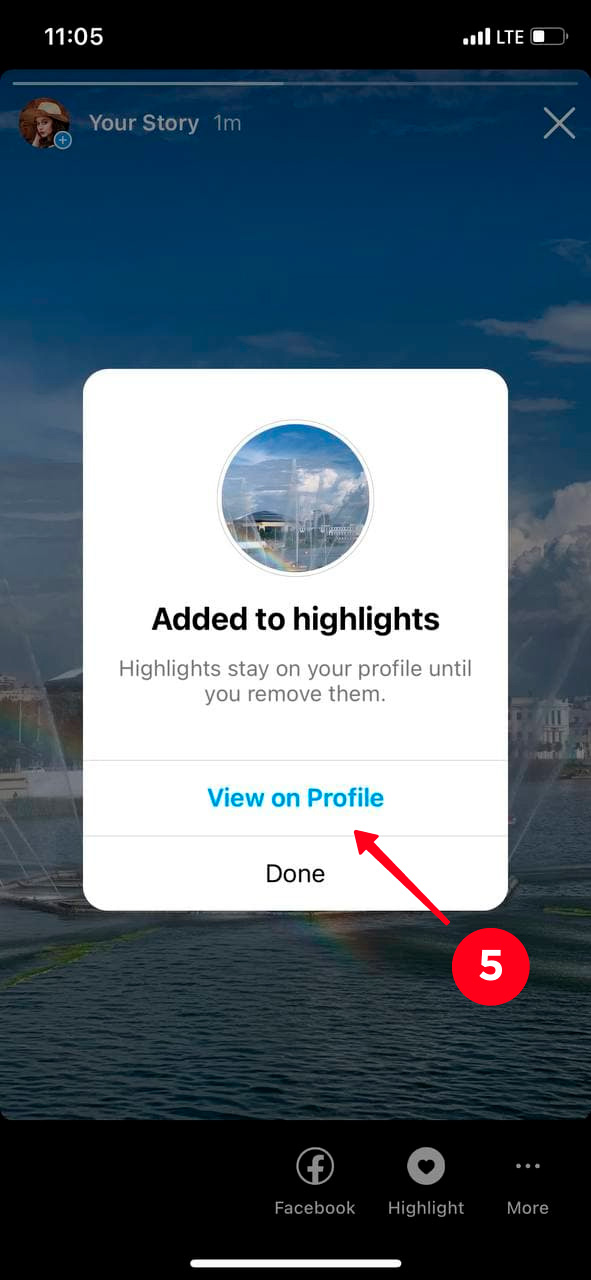 This is how your first highlight looks like: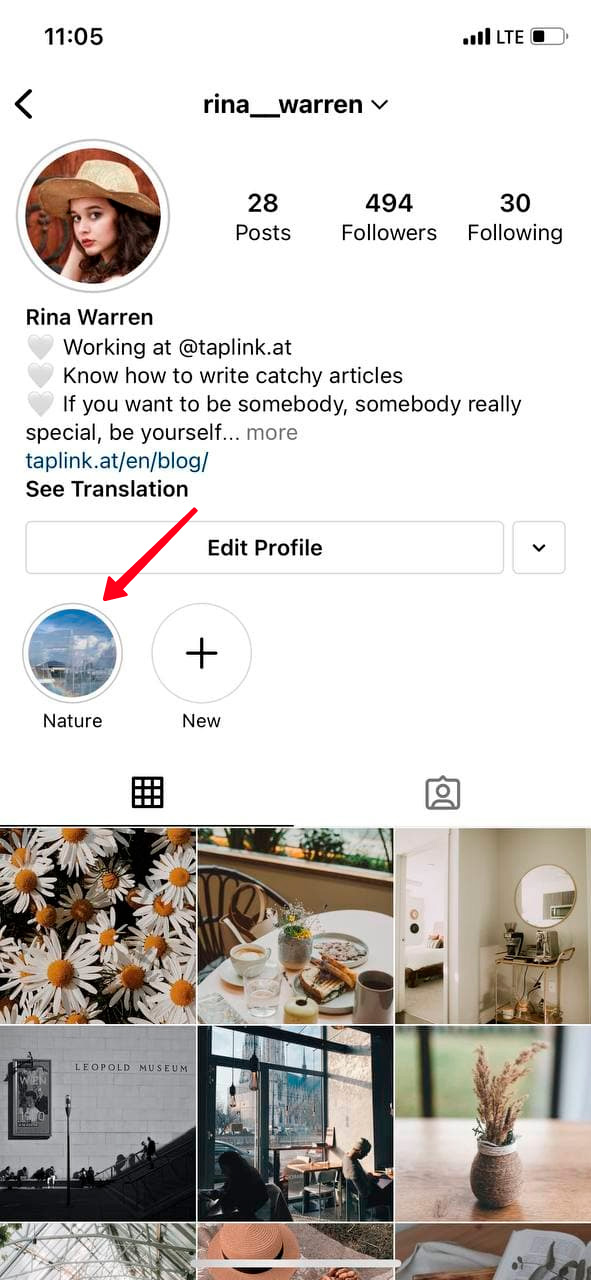 After 24 hours, all stories go to the archive. To create a highlight using archived stories, follow these steps.
Open your account in the app and tap the profile photo in the bottom right corner.
Hit the plus icon in the left part of the screen to create a new highlight.
A section with archived stories will open. Choose stories that you want to collect in one highlight.
Hit Next.
Think over the name for your highlight.
You can choose the cover. For that, tap Edit Cover.
Select a story that you want to make the main one.
When you pick the cover image, tap Done.
Hit Add to save highlight.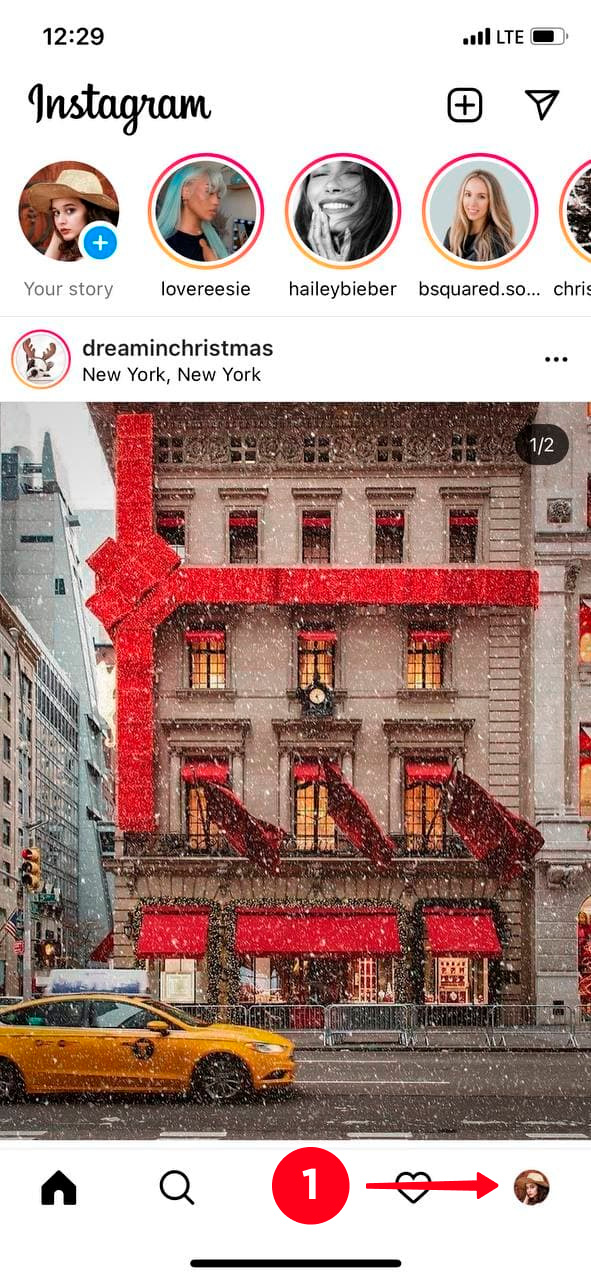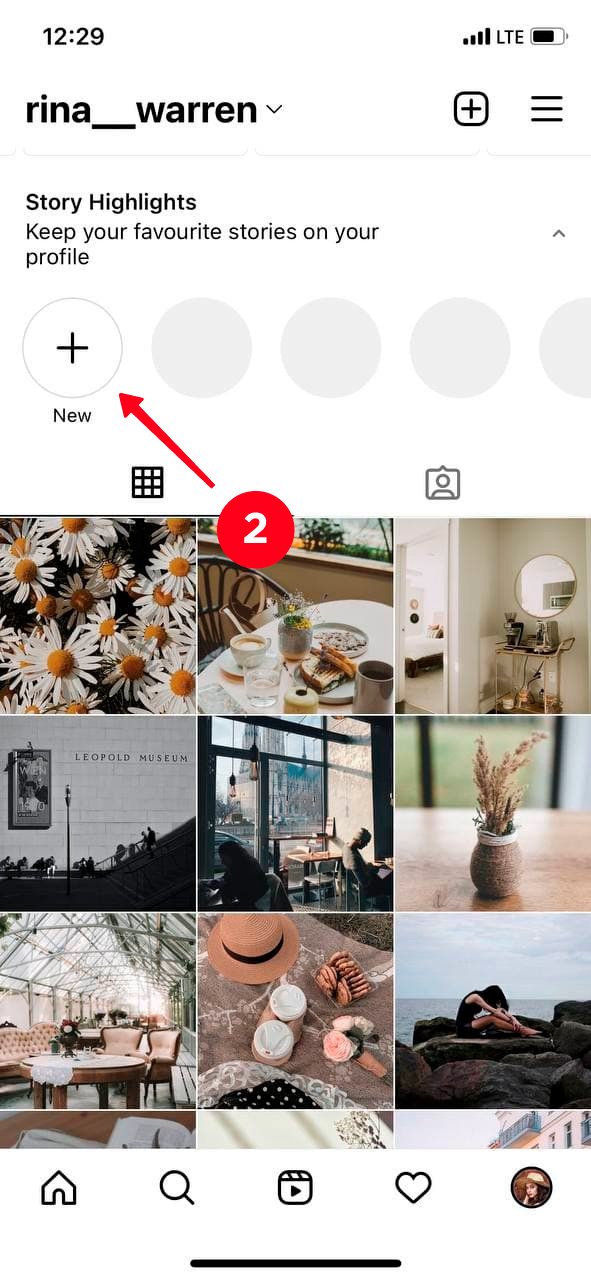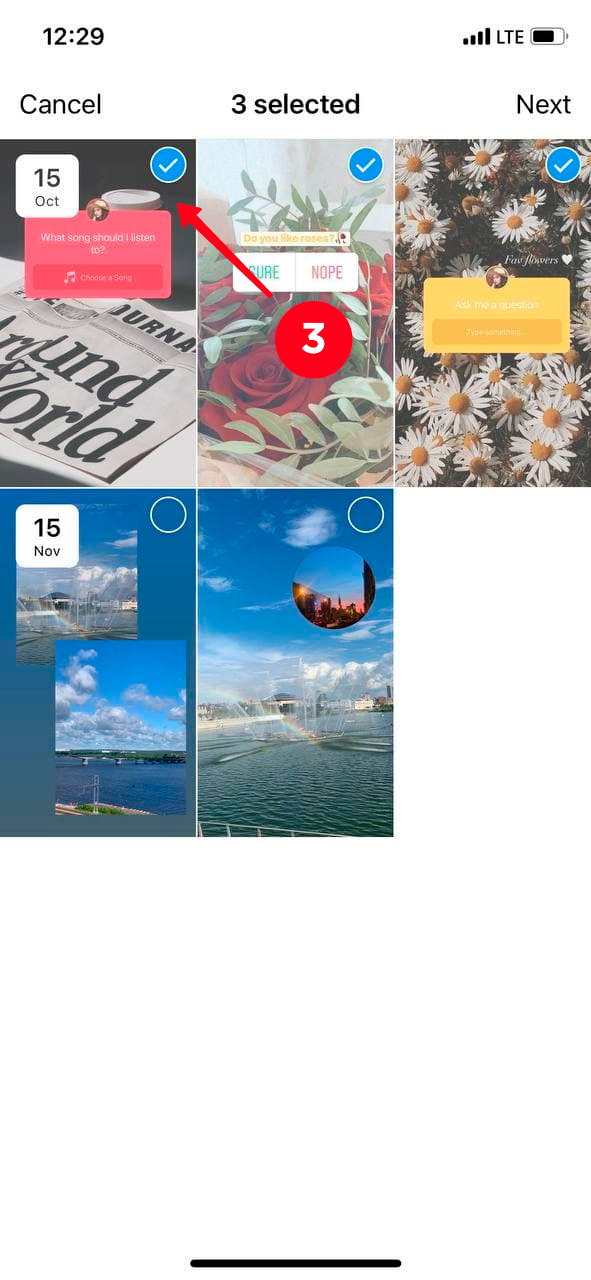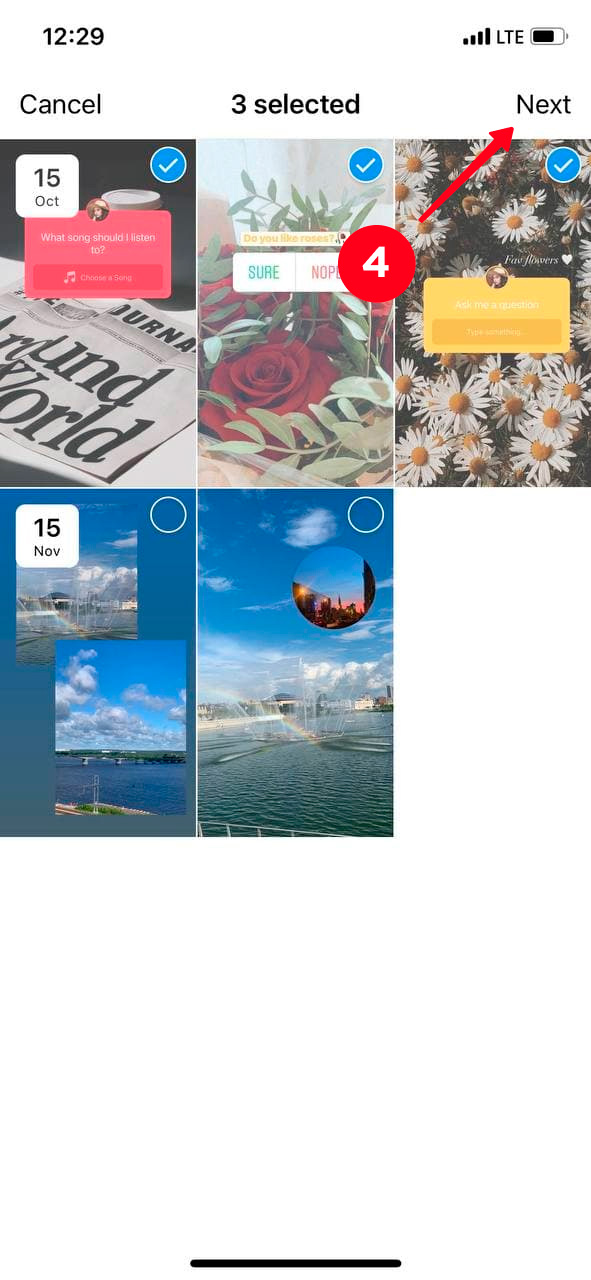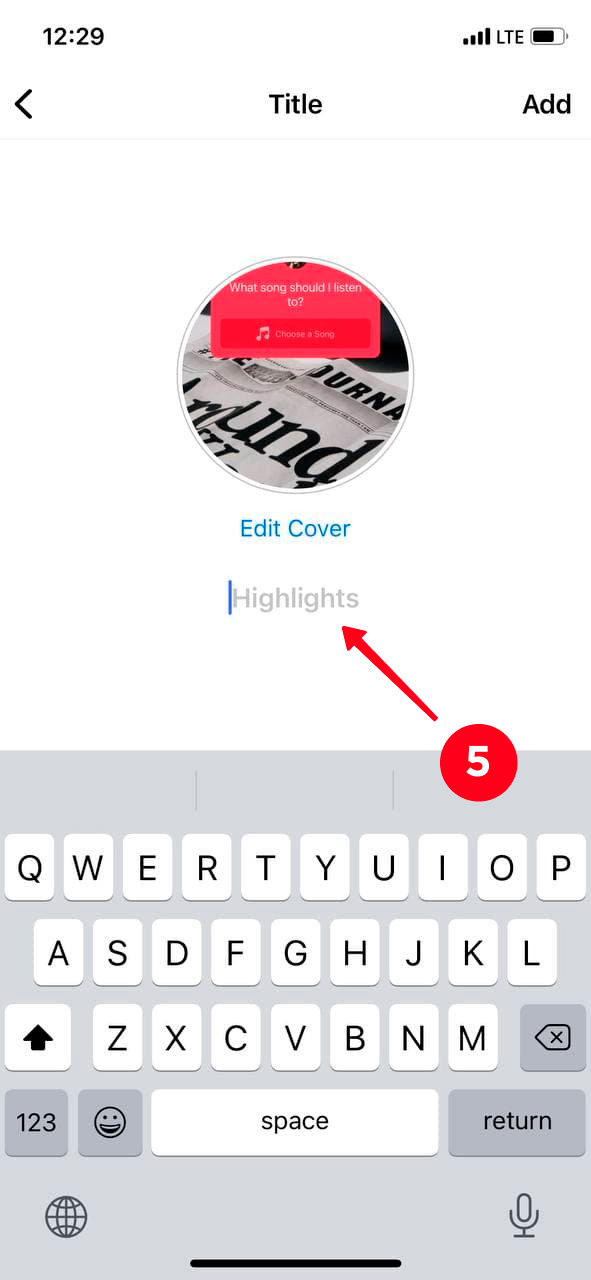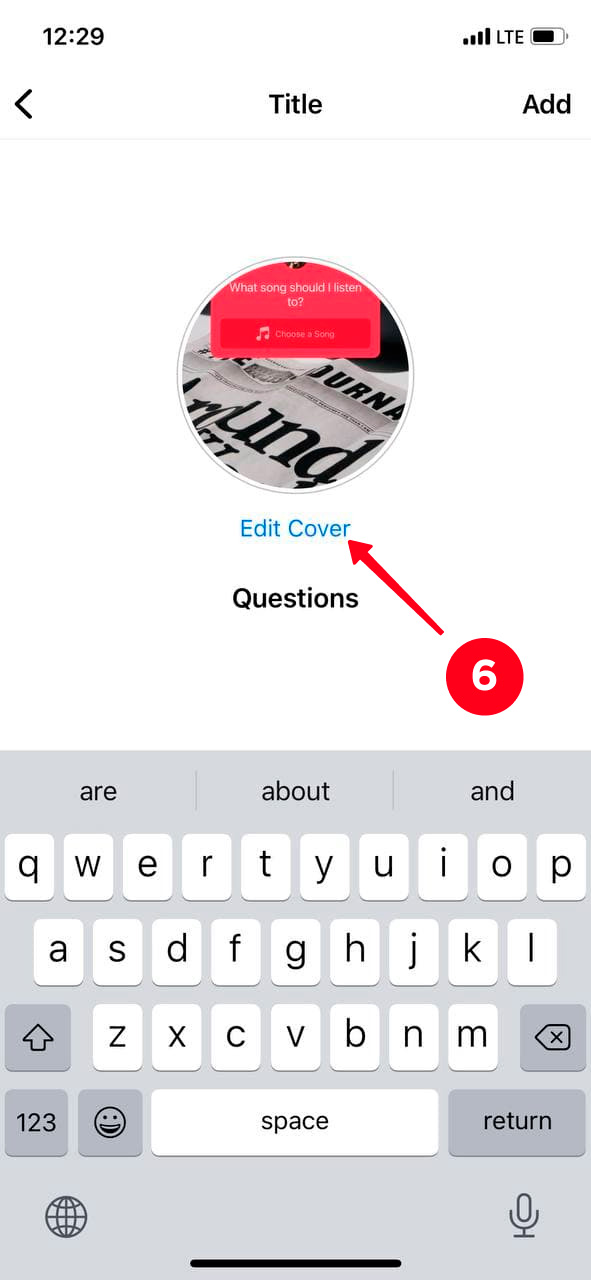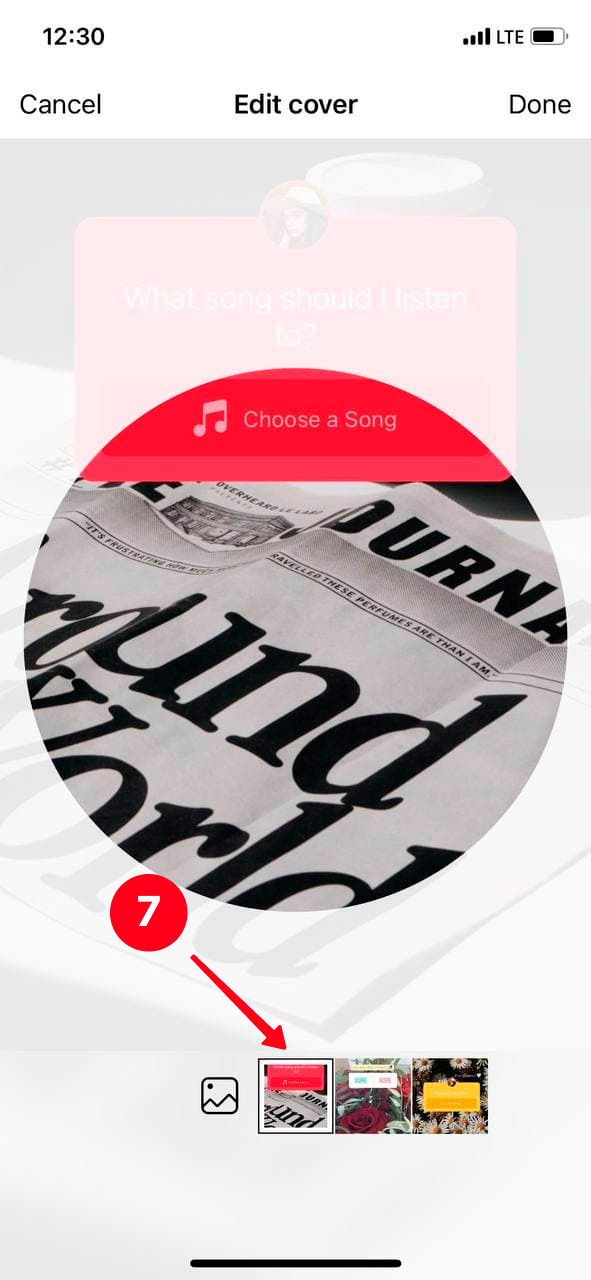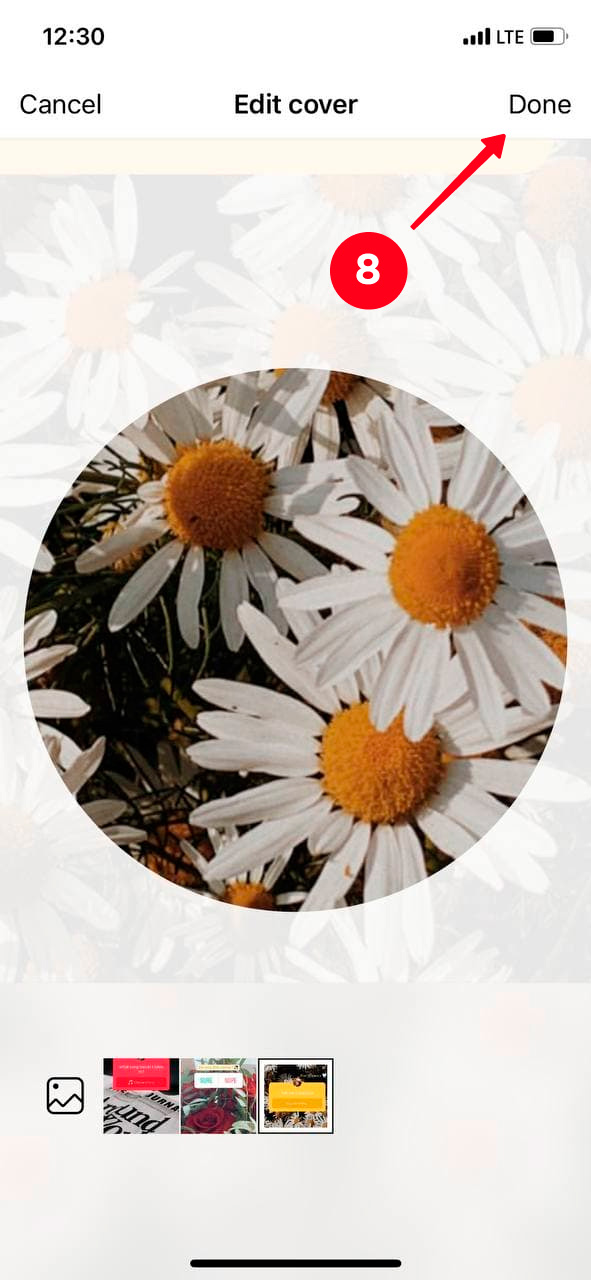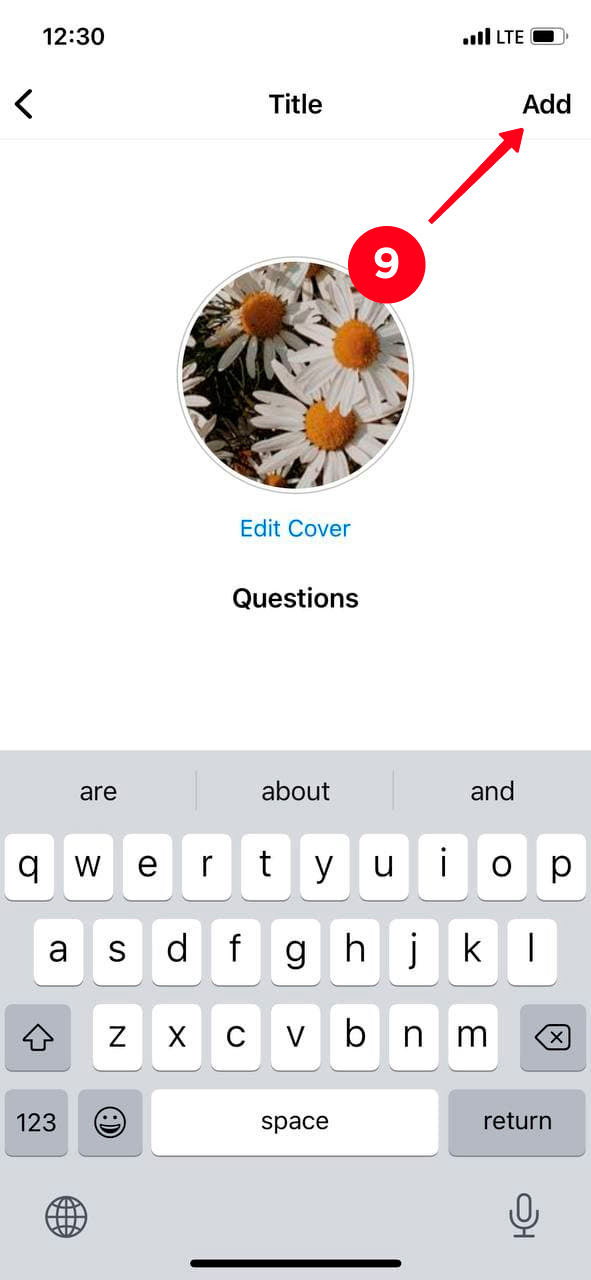 You can delete some stories from the highlight or remove the entire folder at once. Please note: your stories will still be kept in the archive section.
To remove some stories from the highlight, follow these steps:
Go to your Instagram page and hit the profile image in the lower right corner.
Tap and hold the highlight that you want to remove.
Tap Edit Highlight in the action menu.
Here you can see all the stories added to this highlight. Tap the stories that you want to remove from the Highlight.
To save the result, hit Done.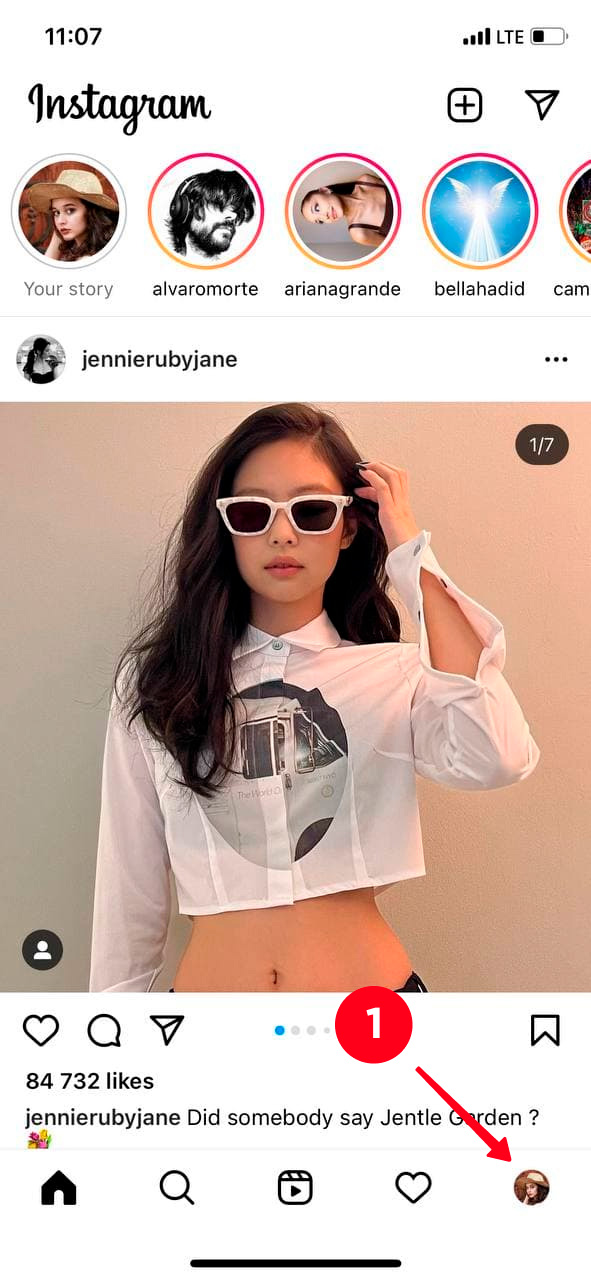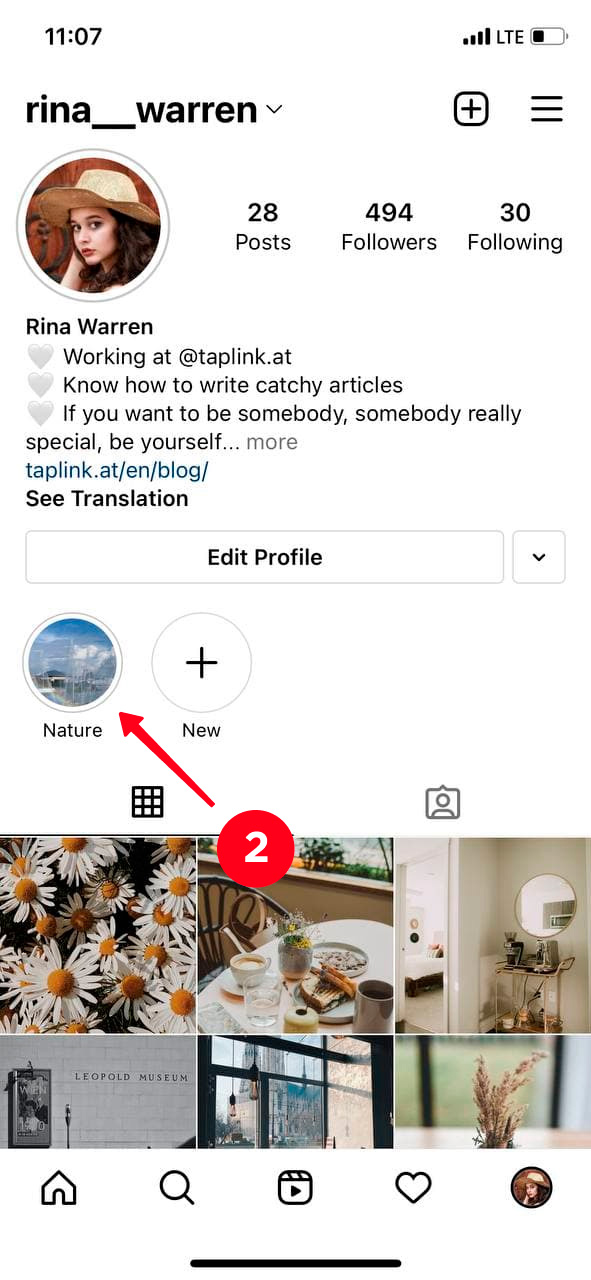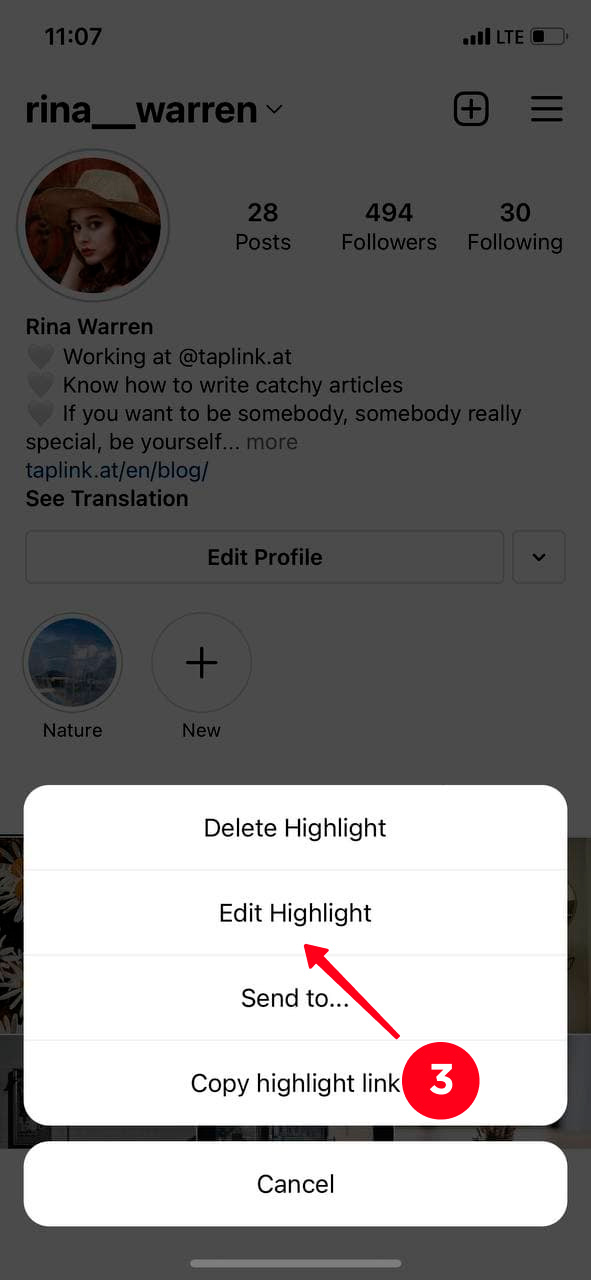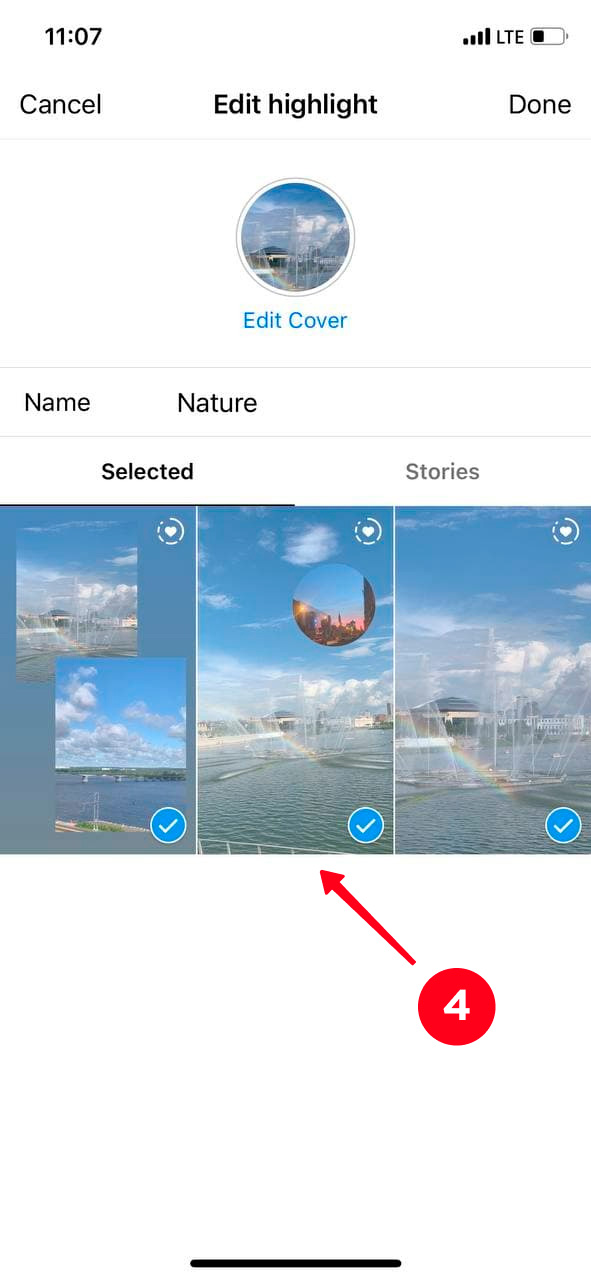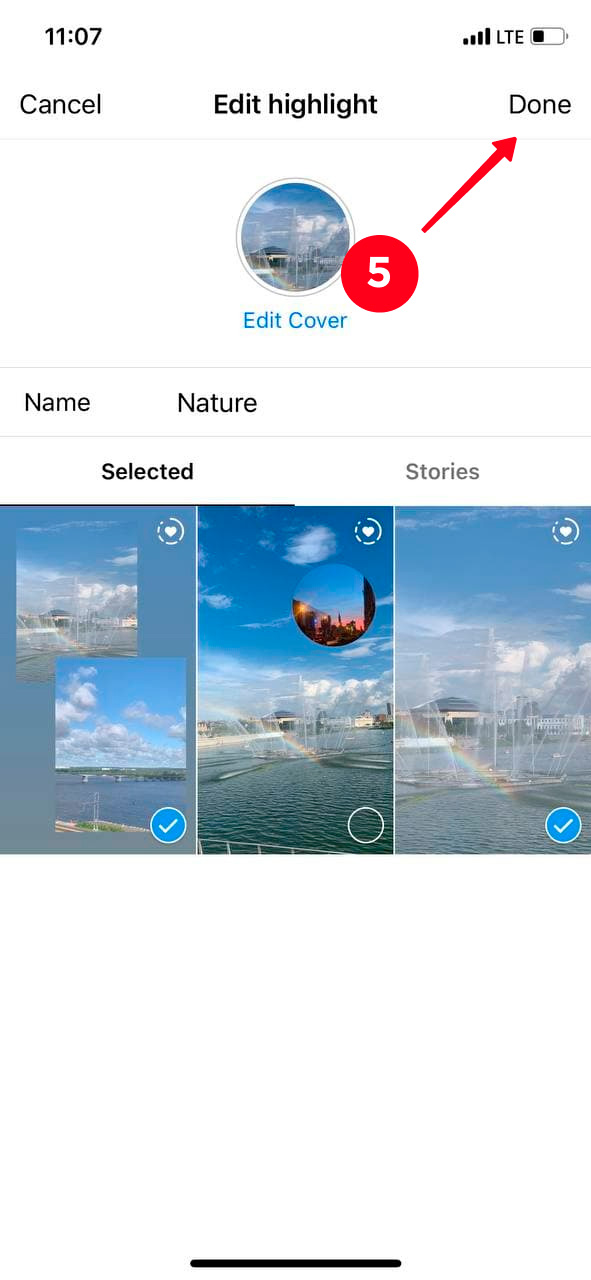 Done! You have removed unnecessary stories from the highlight.
In case you want to add new stories, then choose Stories instead of the Selected section. Opt for the stories that you want to include and tap Done.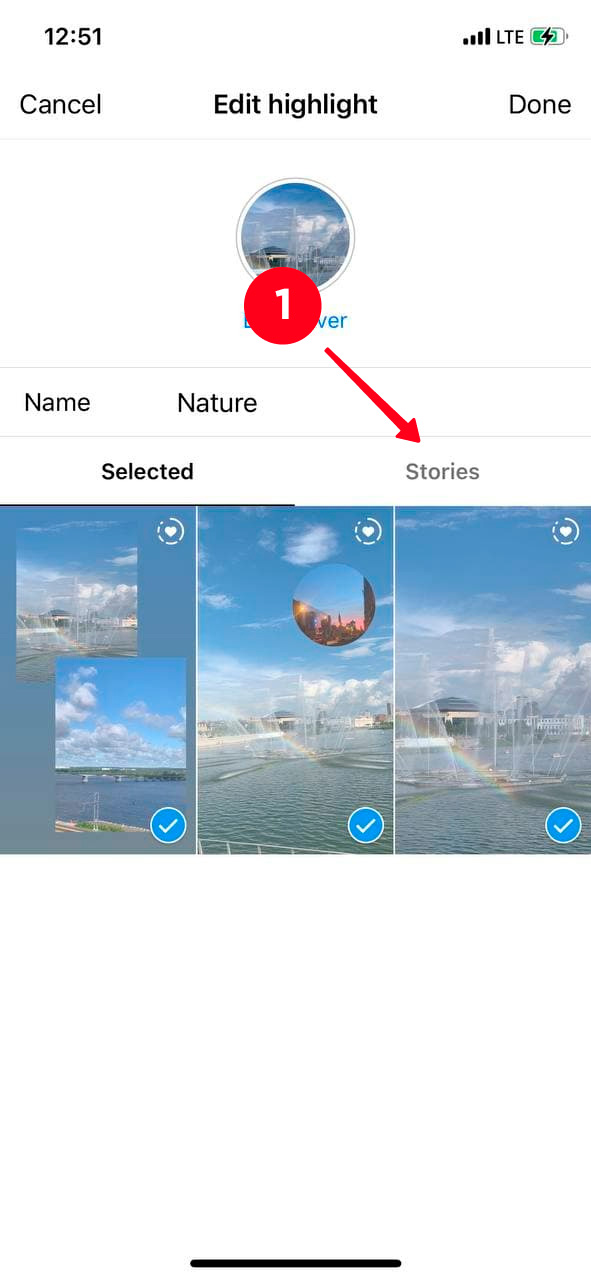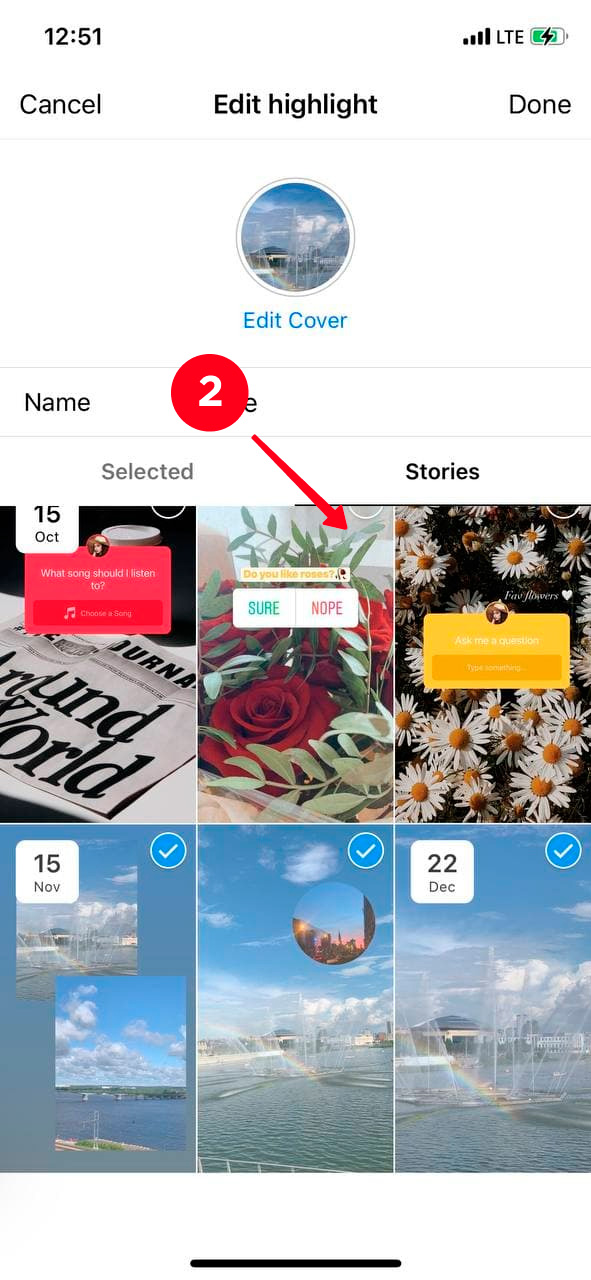 You can remove the entire highlight in just a few steps.
Open your profile and hit the avatar in the bottom right corner.
Tap and hold the Highlight you want to delete.
You will see the action menu. Select Delete Highlight.
Choose Delete to confirm the action.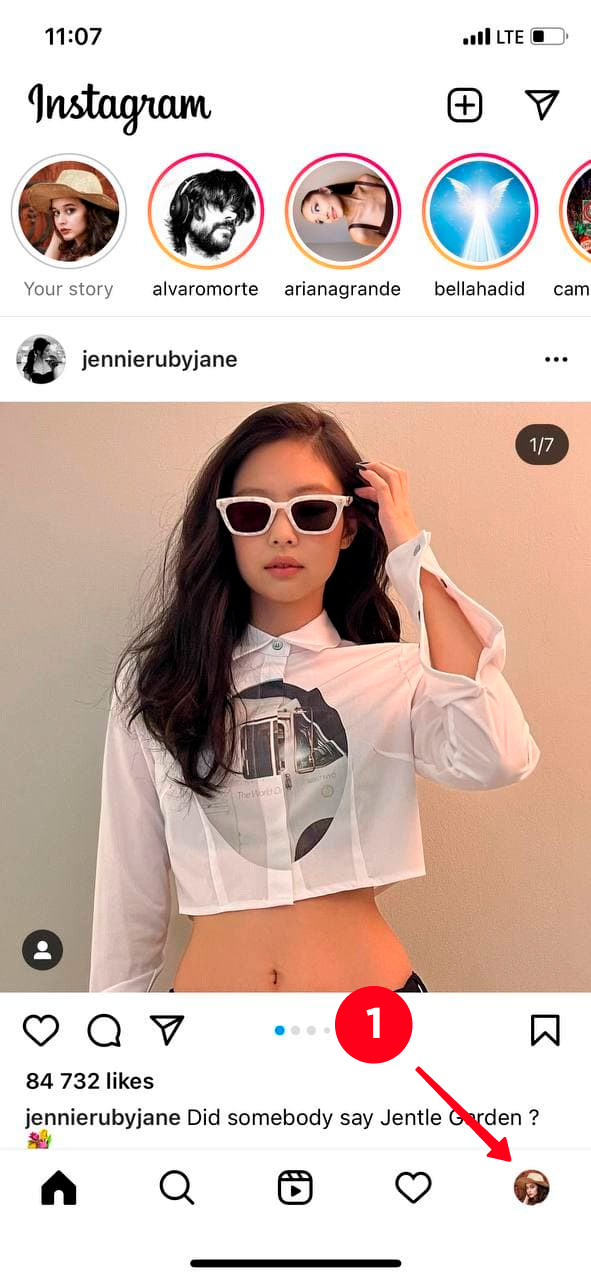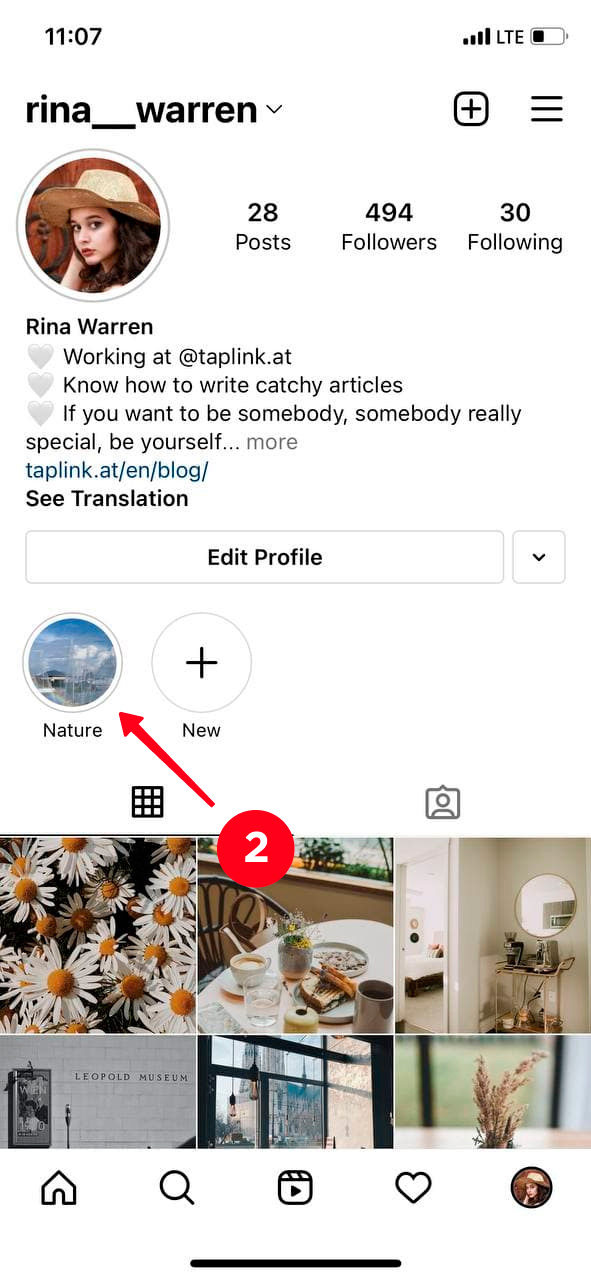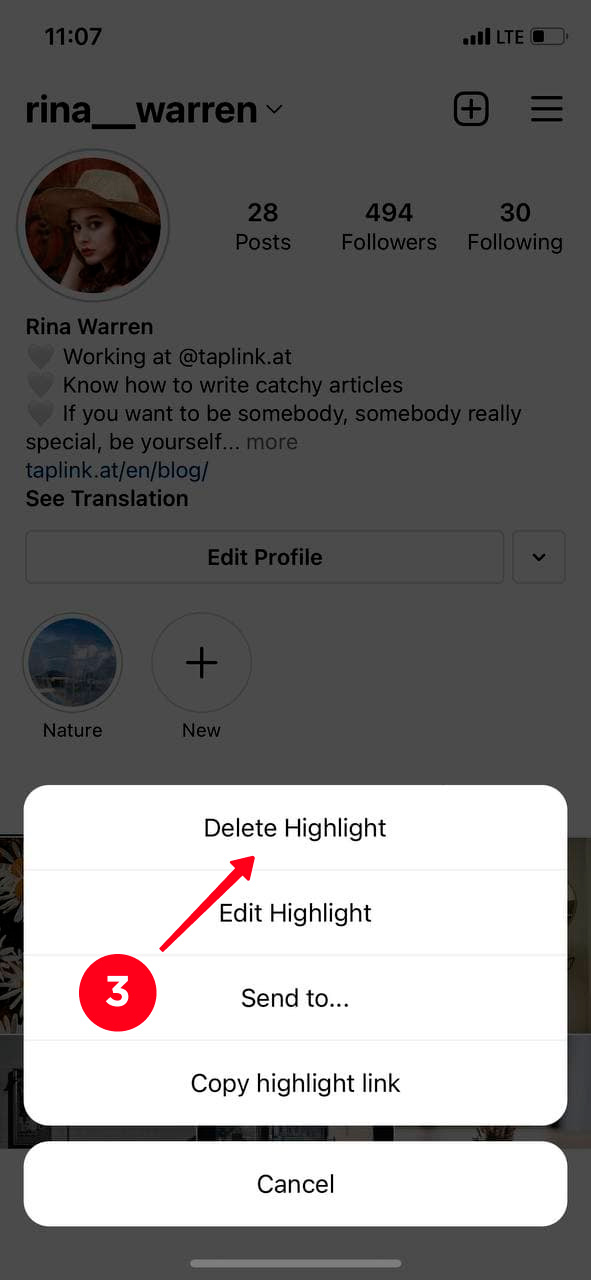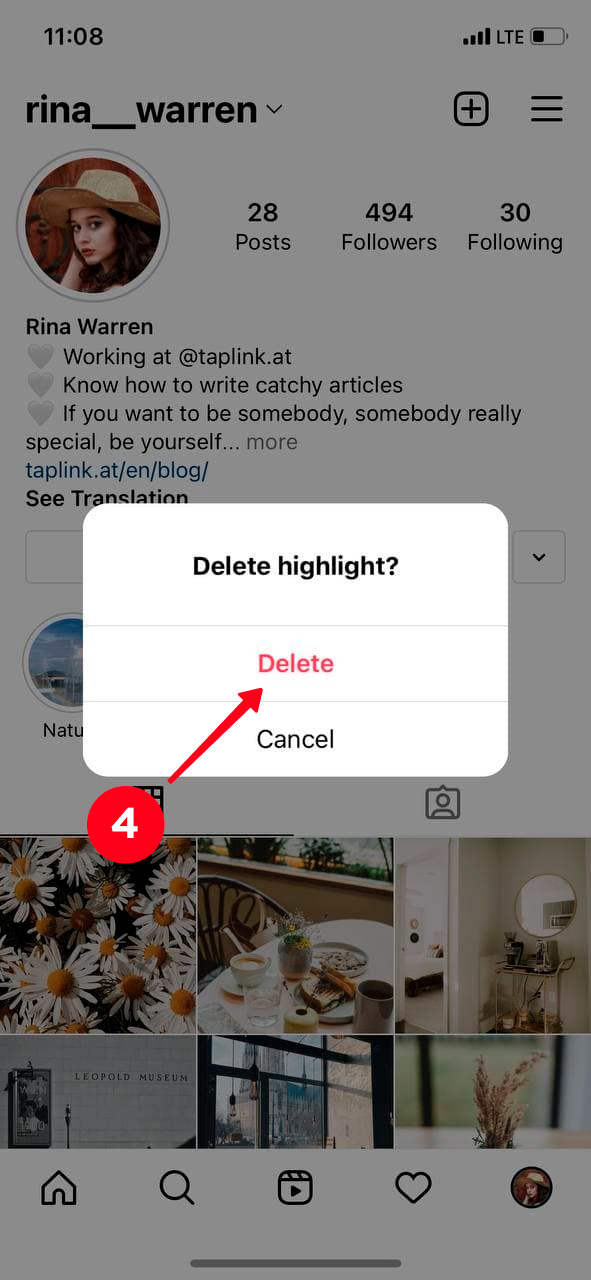 Done! Your highlight has been deleted.
No, you can't view Instagram Highlight statistics. You have access only to statistics of stories that have been uploaded to Instagram in the last 24 hours.
Yes, you can watch anonymously those stories in the highlight that were added more than 24 hours ago.
Instagram Highlights have already become so much a usual part of Instagram that without them the page looks empty.
Sometimes it's more convenient to post important information in the stories format so that you can pin them in your account. This way they will always be visible.
Here are some ideas on how you can use Instagram Highlights depending on your profile type.
| | |
| --- | --- |
| Personal account | Business account |
| Tell your followers about yourself. | Tell your clients about your business. |
| Create an album from memorable meetings with friends. | Show your goods and services. |
| Create highlights from countries or cities where you have traveled. | Pin answers to frequently asked questions. |
| Tell your followers about your hobby. | Share tips and hints. |
| Save in your profile your personal photos that you added to stories. | Show the process of your work. |
And this is only a small part of the themes for your highlights.
You can't save your highlights directly from Instagram. But you can do that with Instagram Downloads. This is a free service created especially for Instagram. Download Highlights, Reels, posts, avatars, and videos for free.
Here's how you can download Instagram Highlights using this service:
Open the Instagram profile from where you want to download stories and tap the three dots in the top-right corner.
Select Copy URL.
Open Instagram Downloads and hit the search bar.
You will see the action menu. Choose Paste to add the link to the Instagram account.
Hit Search.
Now, you can see the profile where you want to download highlights. Opt for the right folder.
There is no way to download all the stories at once. So tap and hold a photo or video to download each story individually.
Select Add to Photos in the pop-up menu.
Go to the camera roll on your phone to find the downloaded photo.
Here you will see the uploaded image or video in the Recents folder.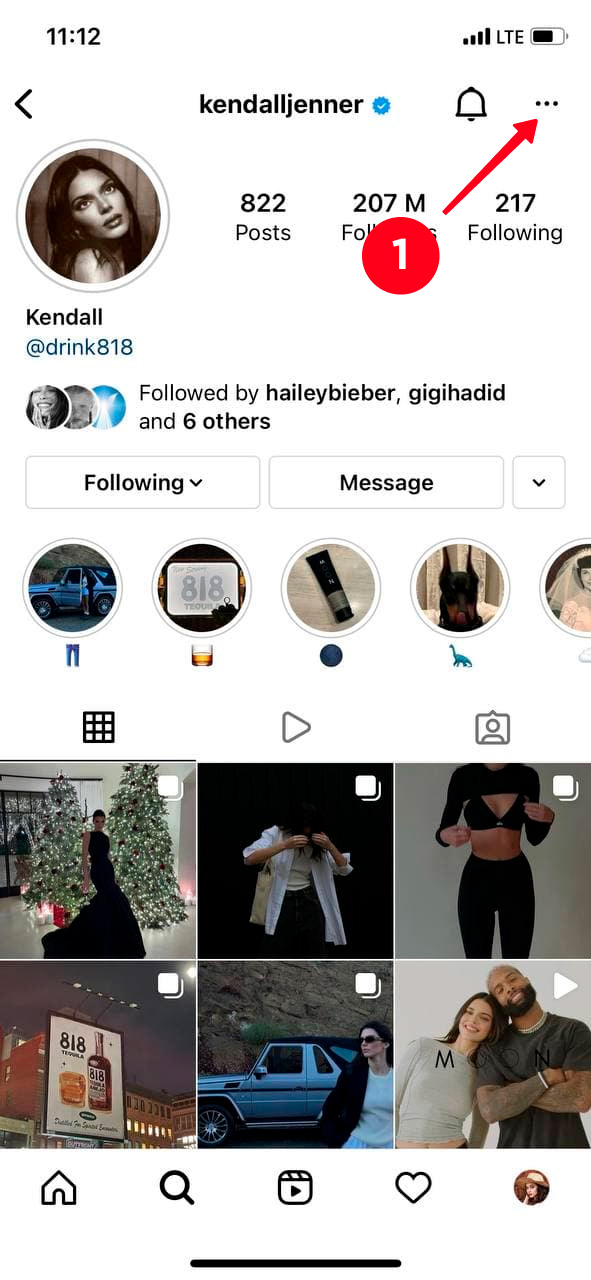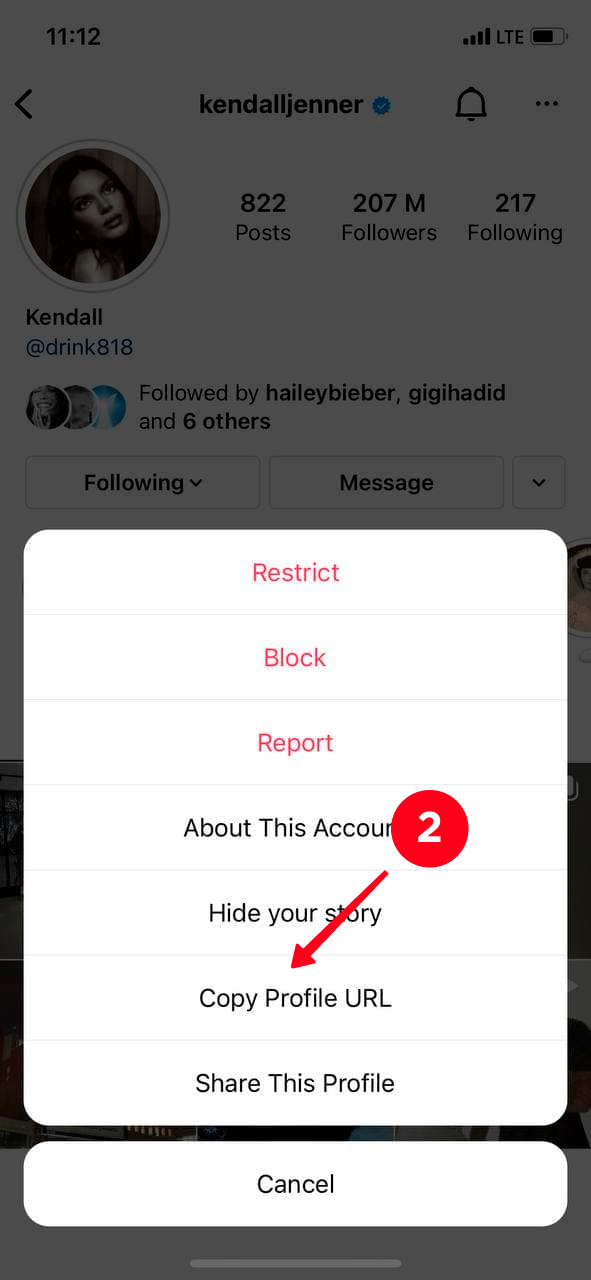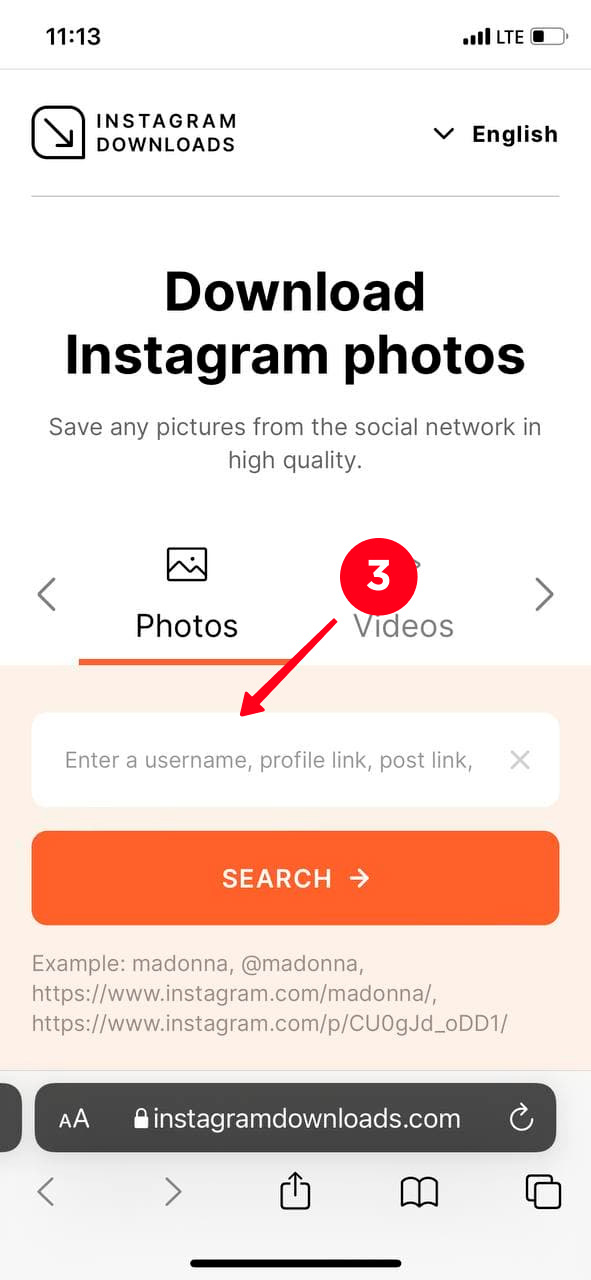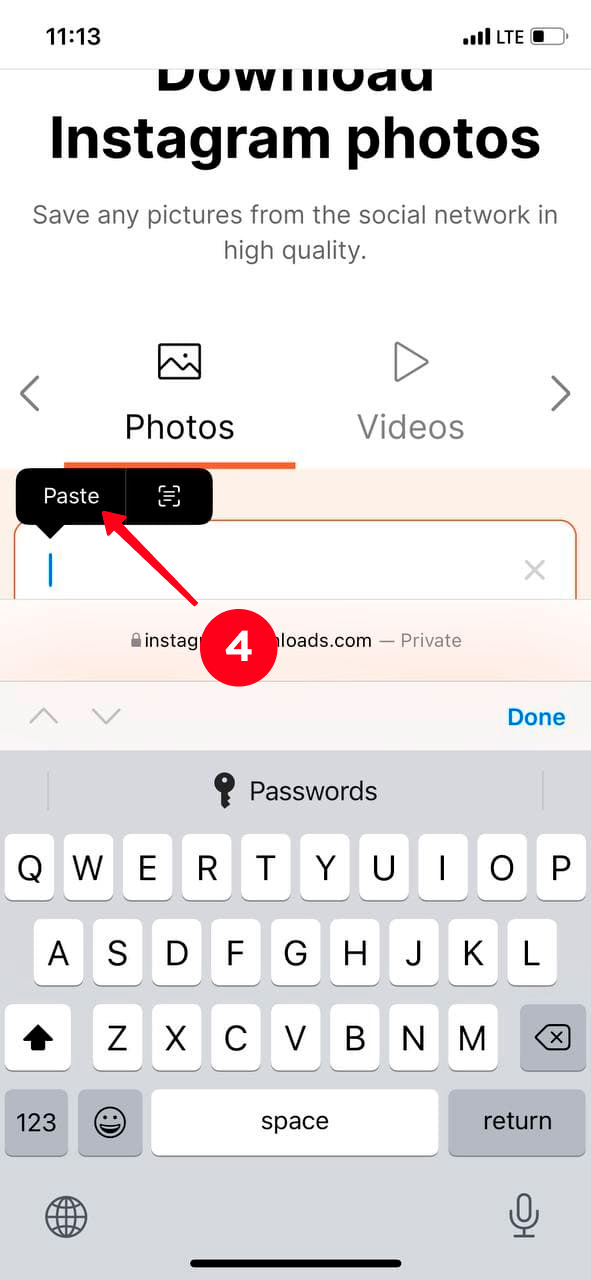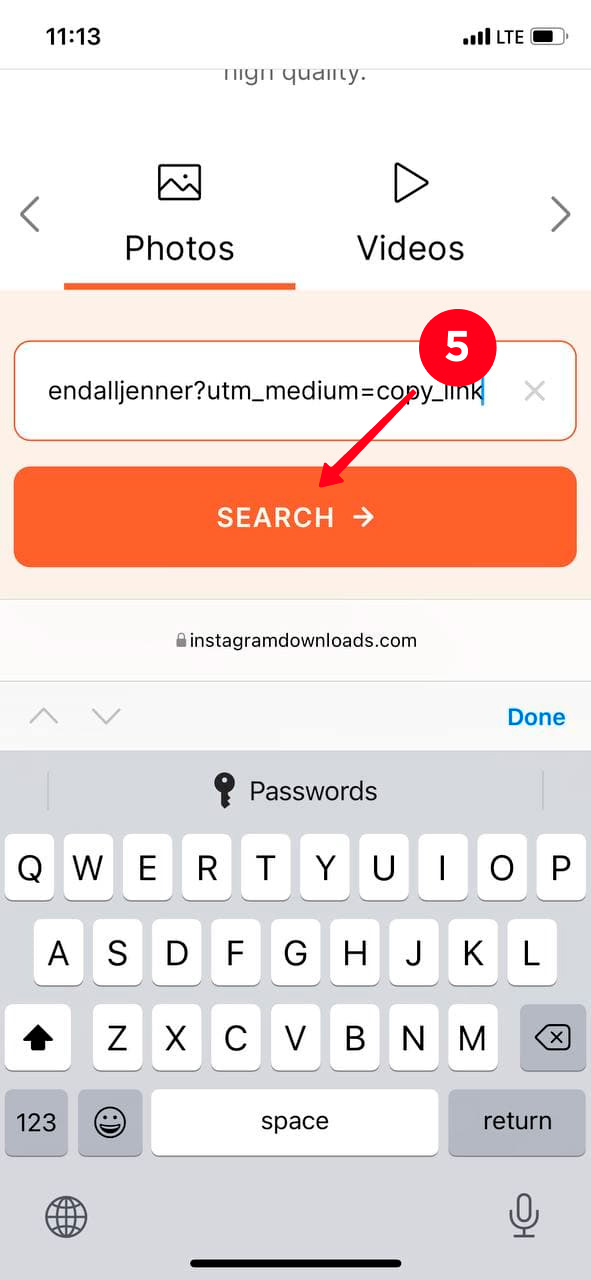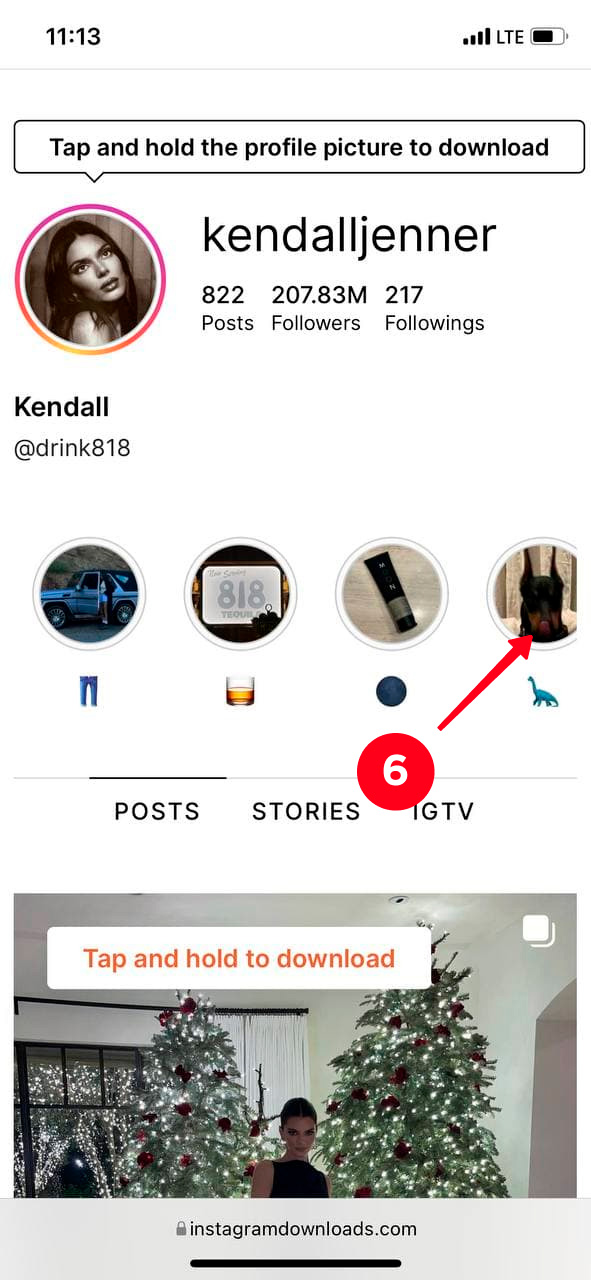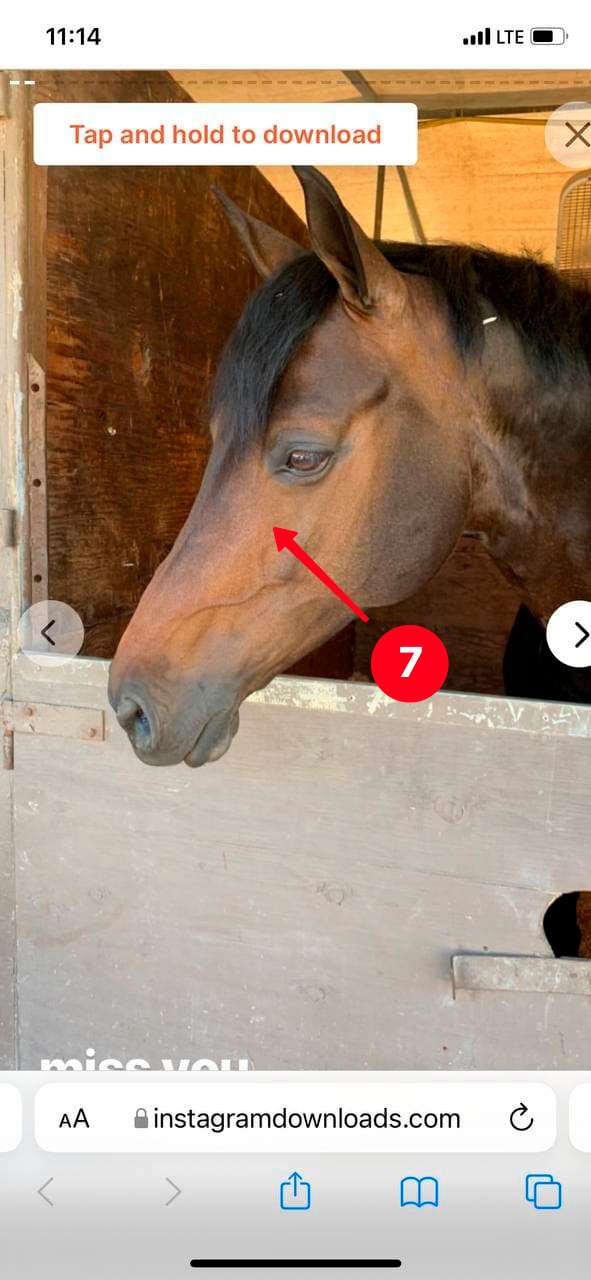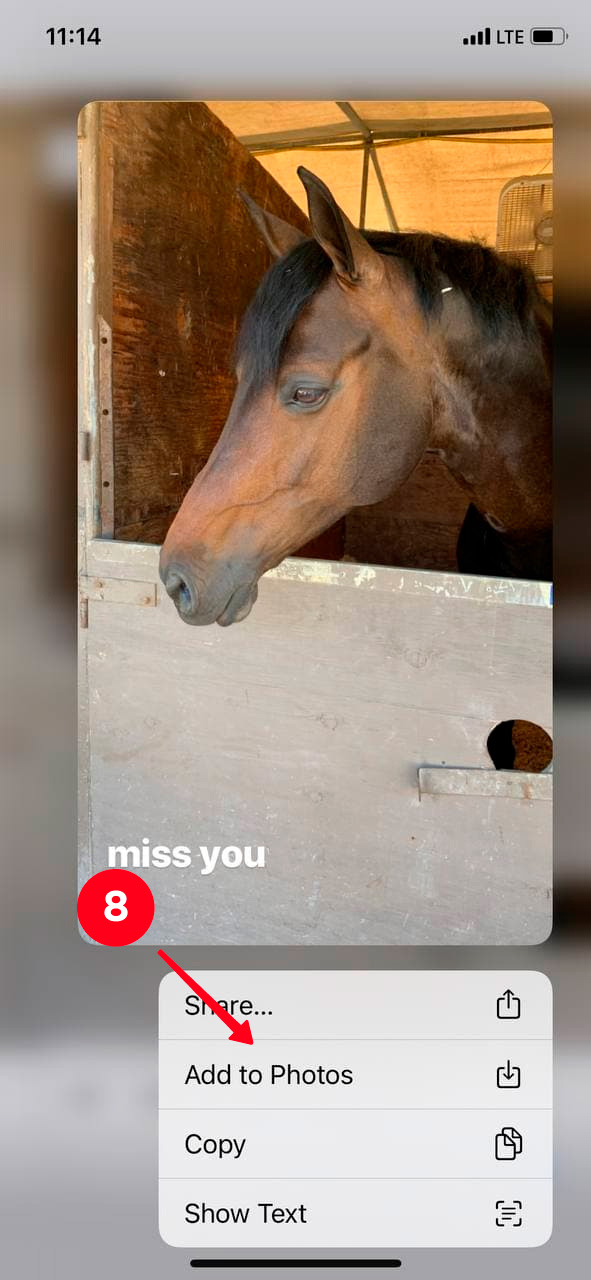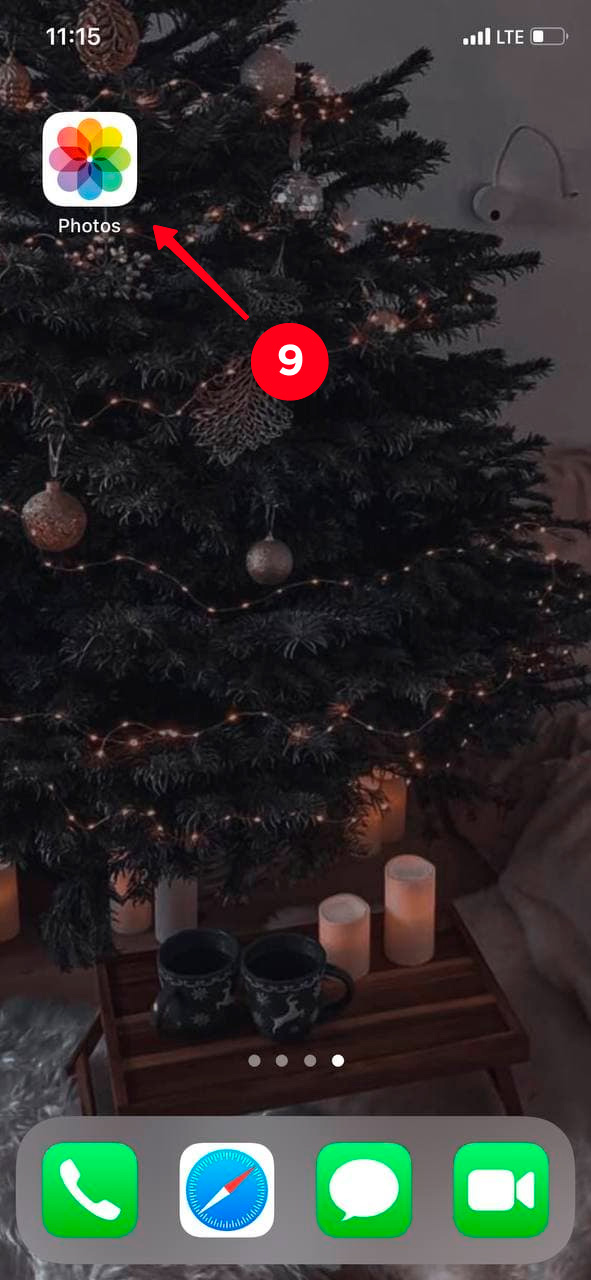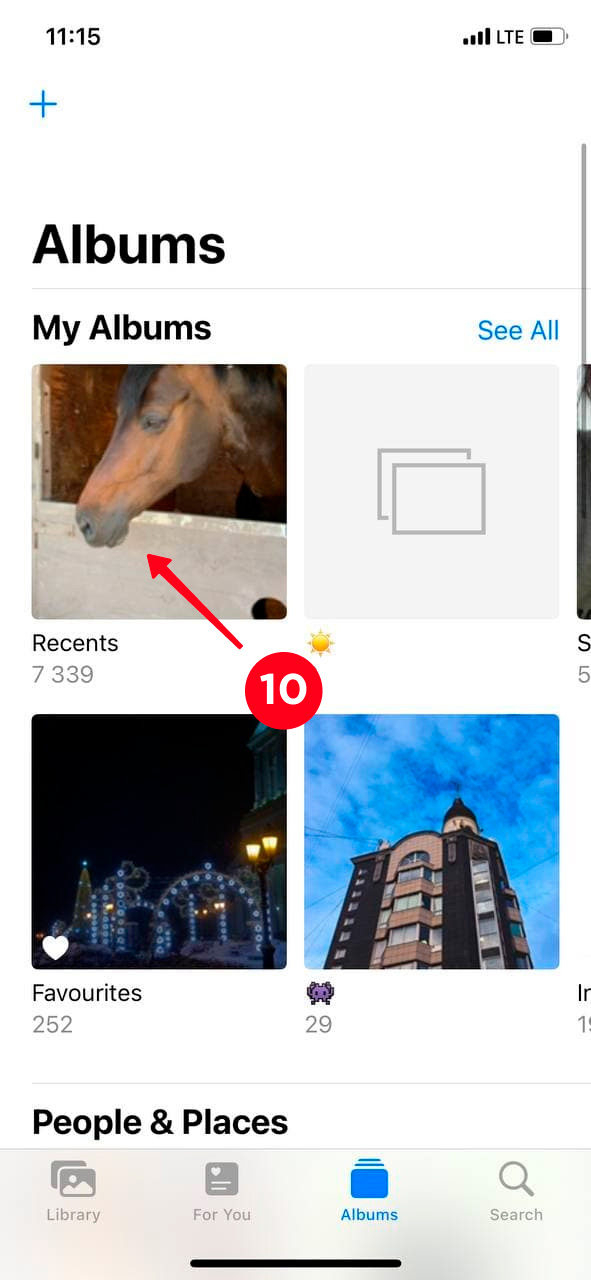 Instagram Highlights is a great feature that can be used to maintain both personal and business accounts.
It makes the page even more attractive to your followers and potential clients. Come up with original highlight covers so that they not only reflect the style of your page but also draw the attention of users.
You can add both active and archived stories to highlights. It's important to remember that the statistics of archived stories aren't displayed. Thus, you won't be able to find out who viewed your stories after 24 hours.
Write in the comments — will you use Instagram Highlights for a personal account or for a business profile?