How to get on the Explore page on Instagram
04.11.2020
Getting on the Explore page on Instagram can be compared to obtaining the prime time slot on TV. It is the perfect position to grab the notice of your directed community and lure clients irrespective of your branch of the trade. No matter who you are — a fitness instructor, a personal life coach, or a software developer — you will hardly ever wish to lose the prospect of inspiring your genuine involvement within the limits of your friends' list.
IG Exploring Page — What Is It?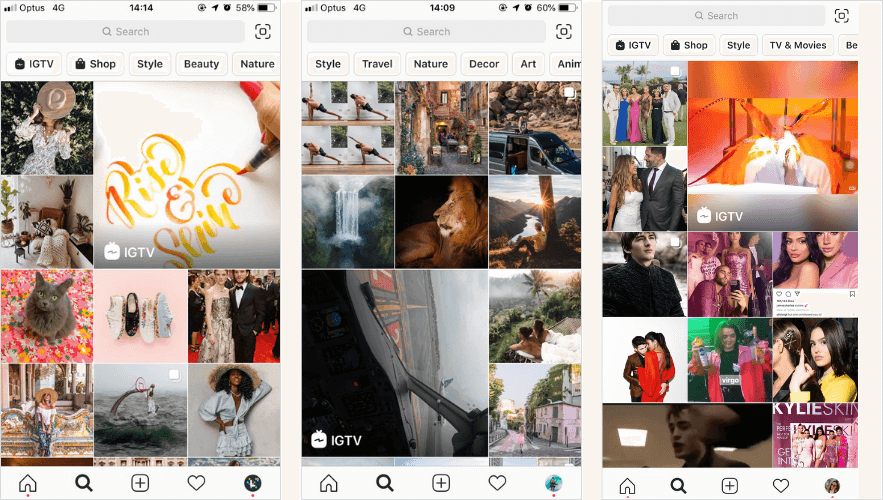 This section involves the pictures, videos, stories, and items you may get intrigued in. It is tailored for each user individually, based on his or her personal interests and preferences. Some people ignore this page, but the smartest ones find the means to get the most out of it.
Generally, Exploring column displays the most popular content at the moment, such as:
The accounts that your subscribers have joined;
The pictures your acquaintances adore and discuss;
The items your acquaintances frequently purchase, etc.
The matter is that your Explore page will be different from the one displayed to any of your acquaintances. This is explained by the fact that you both have different interests, friends, and the scopes of involvement. This part of the app aims to demonstrate to you the material you may get excited about. It is a sort of promotion — natural, without any commercial implication. If you do not like the materials provided on this page, you can simply reset it.
Taking into account the truth that Instagram has almost 800 million visitors every month, and they are actively using the application for multiple purposes, it seems to be an excellent idea to hit the Exploring column.
IG Explore Page Algorithms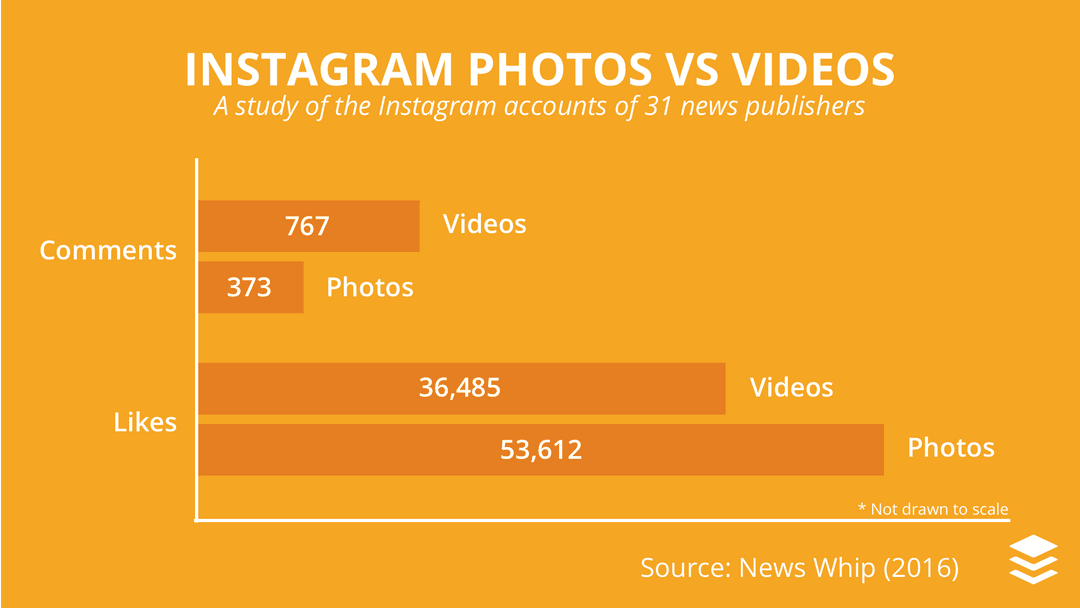 If you plan to join it, you should have a pretty clear sense of how it operates. The Explore algorithm tracks and controls the user's daily interaction so that to capture his or her interests and preferences. Based on the data obtained, the system generates the content, which is germane to the user's scope of implication. This is why many people consider this column to be 'the most exciting' in the app.
As we have already mentioned, Exploration pages are different for different IG users, as they are personalized. If you are interested in makeup trends and brand cosmetics, you will never see World Rally Championship videos or healthy eating stories in the section. But you will surely be offered some stunning face-painting tutorials and beauty preparations ads. It is explained by the platform's algorithmic scene. You can also change the materials on this page by merely
resetting it.
This fact is essential for commercial profiles: the Instagram Explore column can show your publicity posts to a wide range of sales leads daily. And if they find this content interesting — they will follow you.
Benefits of Hitting the Explore Page
Generally, this section of the app provides just what you intended when you registered in this system — acknowledgment for your products or services. You have an itch to locate buyers and popularize your brand among new prospects. And the Explore section can help you achieve these targets without much effort.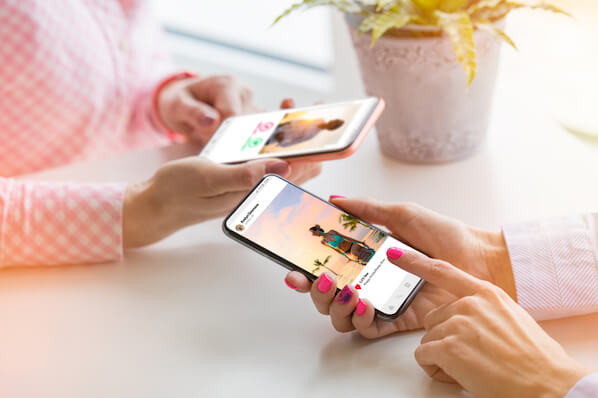 If you can pump up your degree of a footprint on the Explore page strategically, you have a pretty strong fortune to obtain more leads for your commercial purposes. With the increased number of new subscribers, likes, and statements, you gain an offing to sell more products investing the same amount of effort and energy in your brand promotion.
Hitting the Explore page is, actually, all about interacting with your public in the right manner. Ultimately, if your content is worth people's attention, they will see it sooner or later. All you need to do is to understand the Explore page's principles of work.
Tips to Get on the IG Explore Page
Let us describe the safest and handiest methods to make the list:
Engage subscribers in your sphere of interest
The materials you view on the Explore page depends on what your subscribers like, discuss, and view most frequently. Thus, if you wish to go viral via this section, you have to get black-and-white about your customers' interests and needs.
Get an insight into what they are seeking when opening their IG feed. And — most essentially — try to offer them high-quality content in compliance with their sphere of interest.
This fact means there is no need for obtaining subscribers who don't concern about your business area to enrich your posts and stories with real involvement. It is much better to build genuine connections with the people who really want to purchase your products and services. Instead of getting hundreds of new friends who will hardly ever look into your profile, try to develop relations with the people excited about what you do and sell.
Carefully select the right time to post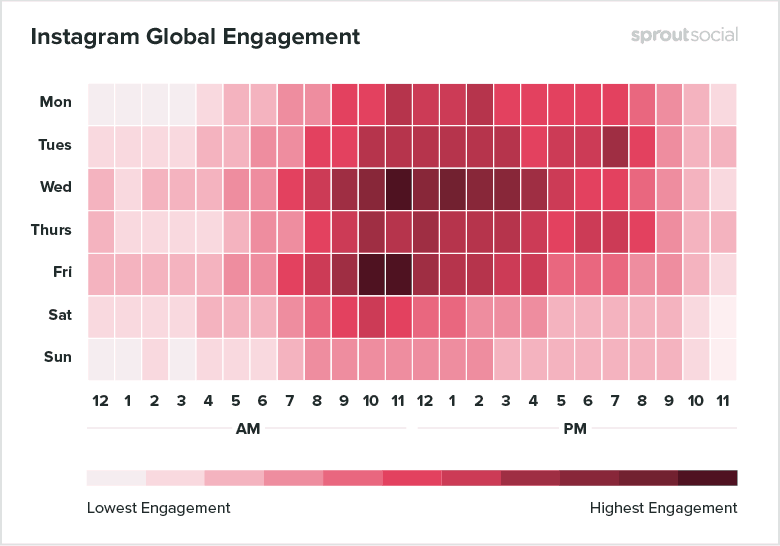 This fact is evident: the Instagram algorithm highlights the novelty of users' materials that deserve to be included in the Explore page. If you put up stories when your subscribers are actively using the app, you have a stronger chance to obtain more likes, statements, and other types of attention.
To select the right moment for your IG activity, you should do the following:
Detect the periods when most of your subscribers are online. If they are using Instagram — there is a pretty good prospect they will view and value your content.
Analyze the timelines of your online friends' activity. Define the periods when they are hooking into Instagram for business purposes, and when they are simply scrolling their feed section. The latter period is best for your posts and shares.
If necessary, apply to an IG scheduler. It is a perfect tool for the cases when your followers' and your activity cycles are not matched up. All you should do is create a delayed post with the most suitable time of publication based on your subscribers' daily activity.
According to a recent investigation, the appropriate time for publication on IG is from 9 am to 11 am by North American Time. This timeframe, however, does not suit all businesses equally; you may have to perform analysis to define precisely when your potential community is online.
Use geographic tags and hashtags
Hashtags have proved to be a perfect instrument to access this social network. They add discoverability to your posts and make sure people beyond the bounds of your friends' list can view them. Many investigations prove that companies using minimally one hashtag per picture get more genuine involvement with customers than the ones using none.
Tagging allows network users to find the content they need irrespective of who shares it. This refers to all sorts of tags: you can mark your visual and textual content based on its geographical location, topic, brand, mood, purpose, and whatever else. Think carefully about the manner your photos and stories should be tagged — the 'hash' you use must be relatable to what you post. Otherwise, the effect will be exactly the opposite: people do not like it when someone cheats them out of something.
And one more piece of advice: try to avoid promotional tags, even if they seem to be quite 'innocent'. Instead, you should integrate branded marks with whereabouts, topics of the hour, and entertainment stuff that can appeal to your target community.
Apply to the influencers' help
Interacting with household name holders can be an ideal way of increasing your footprint on the IG Explorer section. If you make friendship with a world-known brand, you get an opportunity to plunge into the already elaborate audience of its fans and customers. Now all you have to do is to communicate with the wide array of the influencers' subscribers.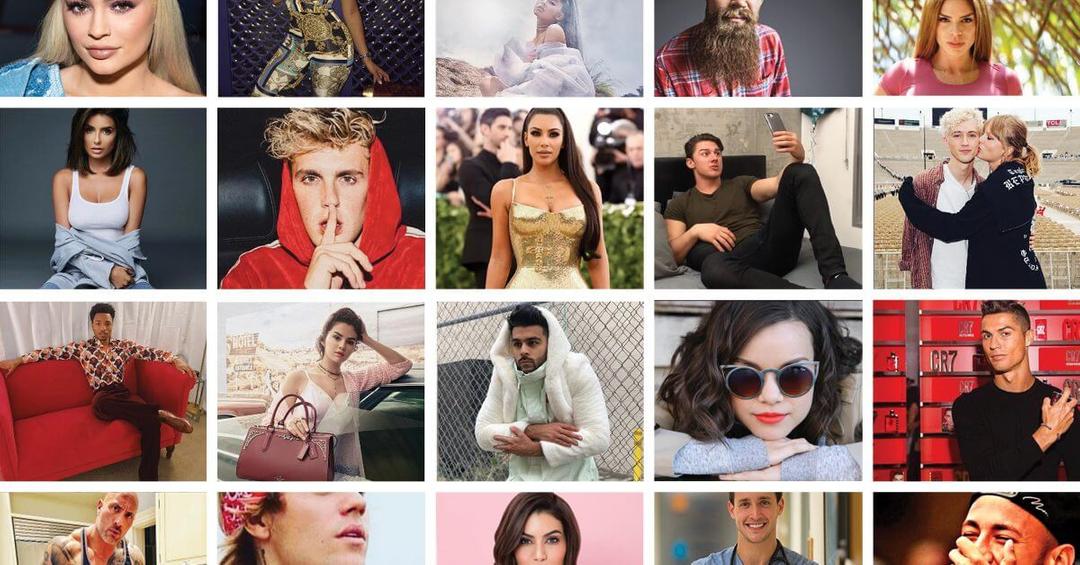 For this purpose, you should show them that your products and services are as good as the ones offered by your famous mate. Apply to cross-promotion posts, if possible. They will be exhibited to both your and your popular partner's friends, which doubles the scope of involvement.
You should pay special concern to the choice of your IG influencer. There is no advantage to work together with the company that has nothing to do with your business sphere, no matter how popular its name is. The truth is your potential subscribers will not be excited about your products and services. And this means zero of real profit.
Instead of world-known business giants, which are far from your business area, try to find micro- and nano-option makers, who work in your niche or close to it. With such a partner, you will obtain purpose-driven subscribers that are more likely to become interested with your materials.
Apply to Instagram promotion tools, such as Taplink
This instrument will help you boost sales and attract new clients through multiple channels. It provides businesses with a user-friendly messenger for faster communications, a versatile online store template, and a safe payment form.
When you communicate with people in a real-time mode, react to their comments, and demonstrate your sincere interest in your friendship, your potential and existing clients become more loyal towards your brand. They become proactive and supportive concerning your visual and textual materials, boosting in such a way your footprint on the Explored page.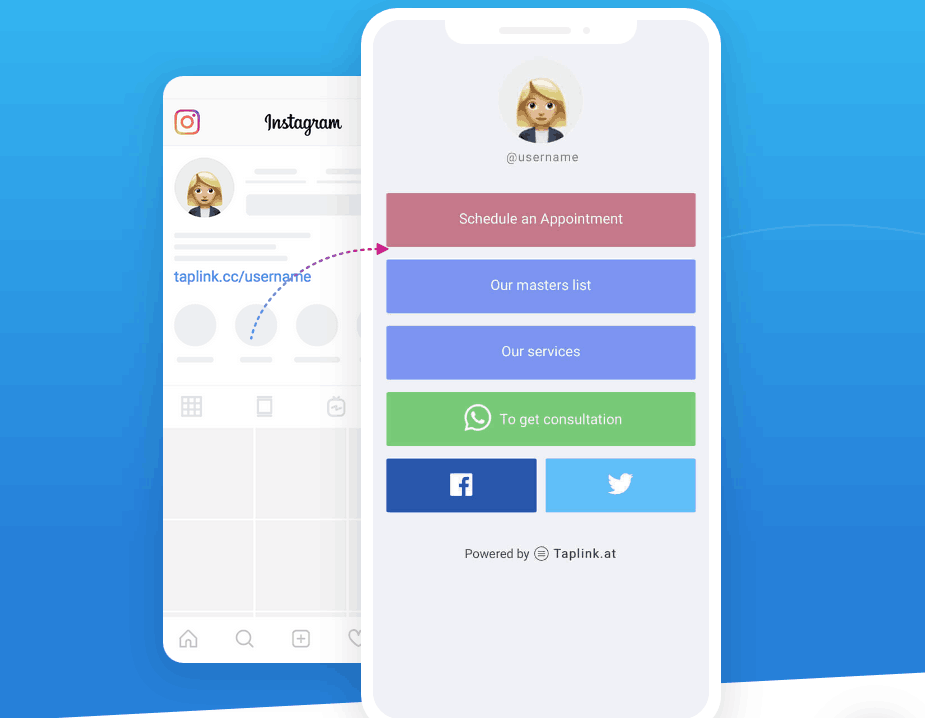 Let us consider the essential opportunities of Taplink:
It will help you develop a compelling market offer;
With this tool, you can create multiple links;
It is a perfect tool to control your commercial posting;
This solution will allow you to accept online-payments;
Use application forms for receiving leads.
Taplink helps IG users streamline their business processes, remaining at the same time as 'human' as possible.
That means they get an opportunity to spare more time for mere human interactions — reviewing subscribers' photos and videos, writing statements and answering to people's questions. After all, you have more freedom to send messages and create new visual content.
All this increases your 'humanity' on the background of other businesses, which have got stuck in a quagmire of commercial processes. People will surely trust and love you, enhancing your existence on the Explore page. That is the way Taplink can help you with this issue.
Bottom Line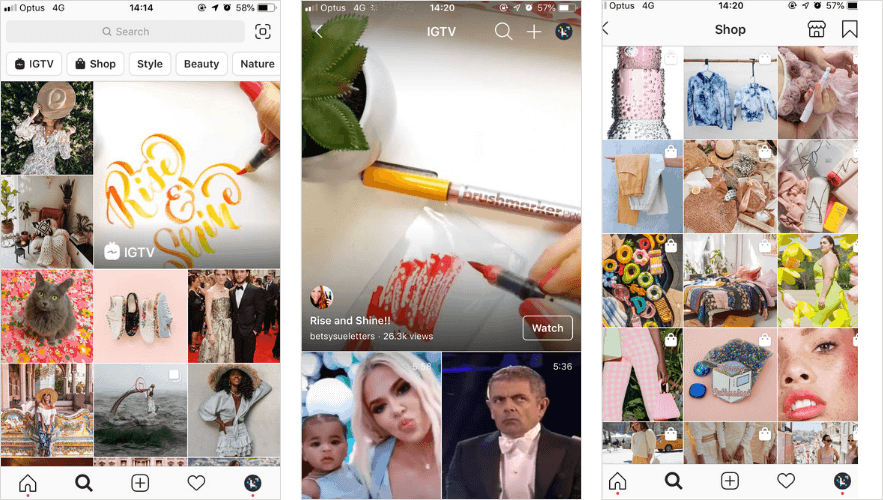 If you want to make Instagram recommend you to other users as an impressive and reliable content creator, mind the timeline of your posts and use hashtags. You should also apply to popular influencers from your area and try to stay sociable, friendly, and helpful. Remember that your engagement depends, basically, on two core factors — your behavior and the quality of your content. Use Taplink to improve both of these aspects, and enjoy an increasing amount of new subscribers, who can be easily converted into leads.