Beat it! How the Instagram algorithms work
04.23.2020
Today Instagram account is a must-have for every brand. However, just being there makes little difference in itself and random posting leads nowhere. The only effective way to reach your audience and increase brand awareness is to understand the main principles of the Instagram algorithm.
How does Instagram algorithm work?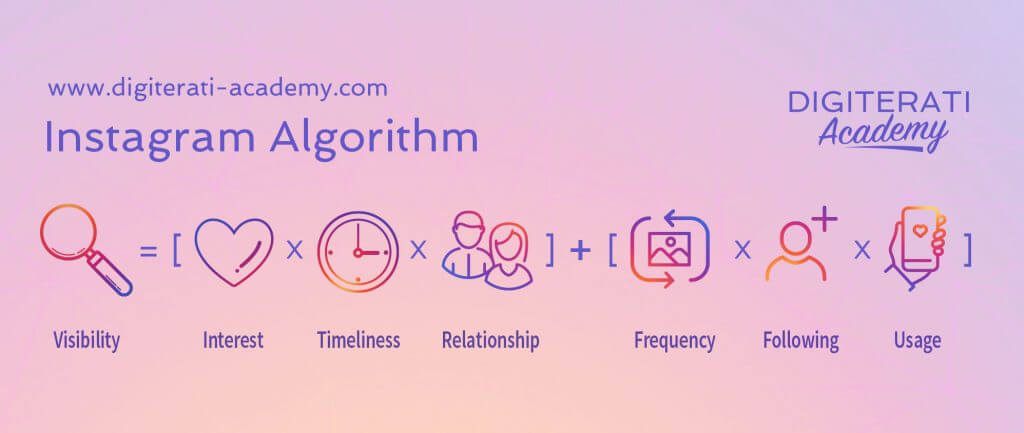 Algorithms determine who really finds your content on most social media. Each of these platforms has its own way, which makes marketing there much more complicated, but yet more targeted and therefore effective. Besides, by streamlining their feeds social media attract people and inspire them to spend there a lot of time and do it meaningfully.
Instagram, for instance, has markedly increased the number of users since its team chose the algorithmic order of showing content. This made this social media network more popular because now people can easily find what they want without endless scrolling. At the same time, this change seems to force firms to choose between evolution and oblivion.
However, do not rush to call the algorithm a foe. On the contrary, it may make your search for potential clients clearer and even easier, as soon as you learn how to deal with it. Trying to simplify the Instagram algorithm definition, many experienced marketers describe it as a formula, used by the social network to decide what type of content each Instagrammer sees in the feed.
As we can see, Instagram does not show all the newest photos and videos to everyone. The platform carefully selects content according to a certain pattern, doing its best to give each person the most interesting individual experience, which meets their preferences.
It seems easy at first sight, but wait. Instagram analyzes a lot of data to decide whether or not your post fits this or that feed. So you need to know exactly your potential audience interests if you expect to beat the algorithm.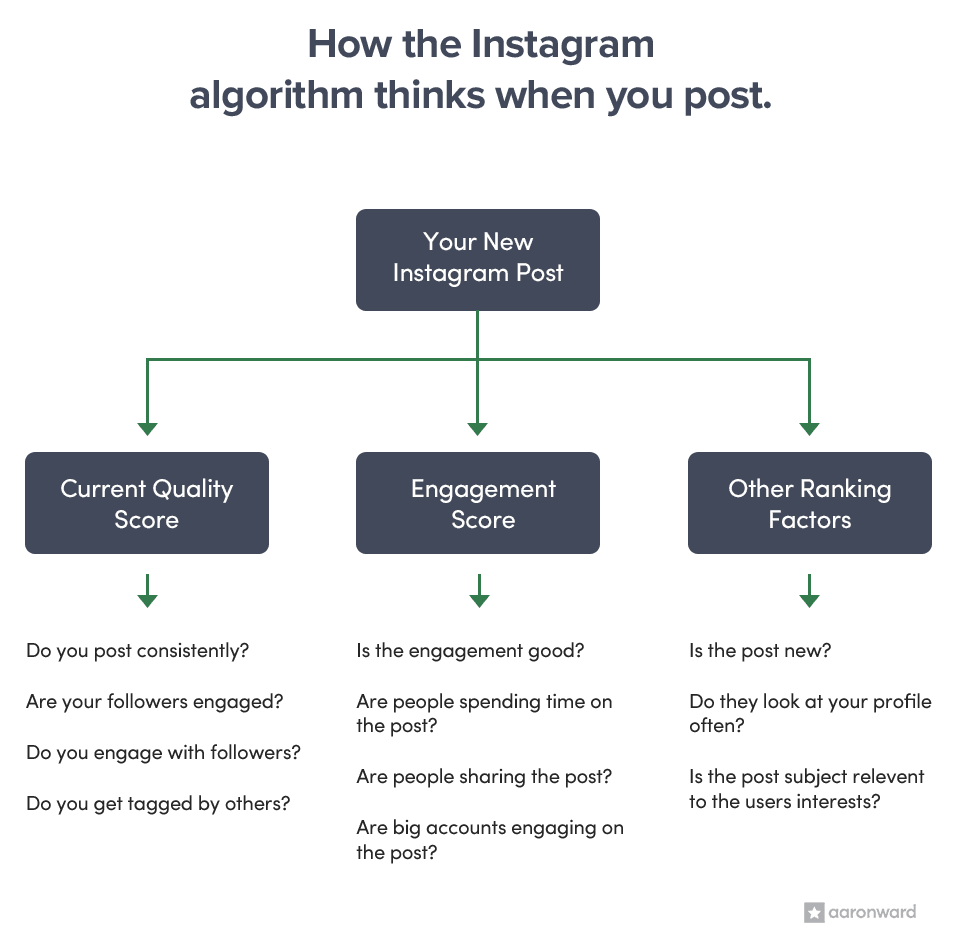 But the biggest challenge is the fact that Instagram continually strives for excellence, changing its working principle and including new factors, on which the amount of your posts` viewers depends. That is why advanced influencers always stay on top of it and adjust their strategies to the recent algorithm changes very quickly.
What is Instagram's algorithm 2020?
Instagram switched from reverse-chronological to the algorithmic way of showing posts in 2016. However, it took a long time for the platform to become the place we know now. Feeds just started to prioritize "the moments you care about", as was announced by the Instagram spokesperson, back then. In fact, this change gave more visibility to the most popular content with tons of likes and comments, pushing them right to the top.
By 2018, the Instagram algorithm became much better in identifying users` preferences, favorite themes, and friends. It turned into quite a smart system, often compared to a live organism because of its ability to learn every day and change constantly. This made many influencers and firms feel confused, lost, and desperate to get new followers.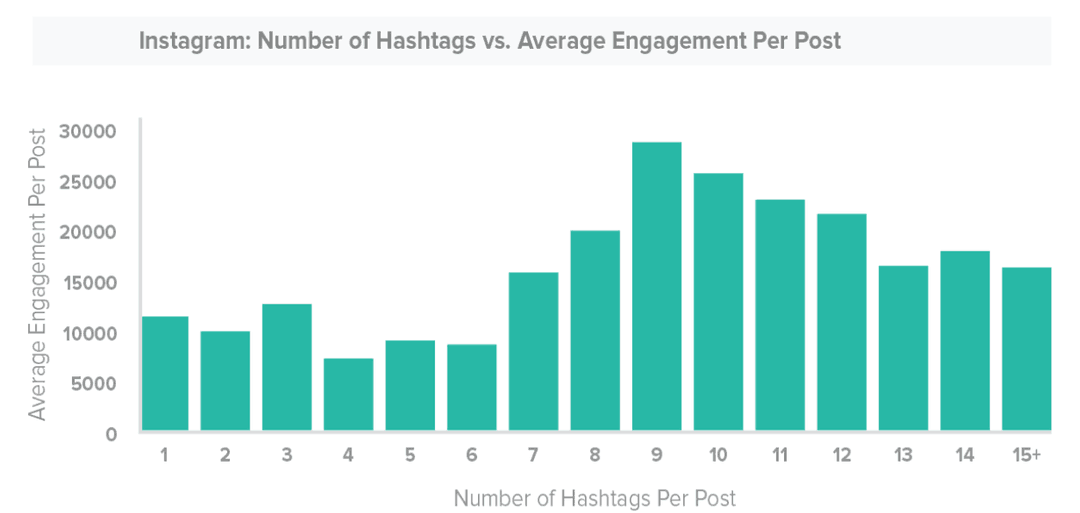 To clear up misunderstandings and help brands to fit in, the Instagram team gave a press briefing in San Francisco in June 2018. According to product lead Julian Gutman, the platform uses several special "ranking signals" to determine how to arrange each user's personal feed. There three main factors, which are relevant up to now:
Relationship between your account and the user. This set-up was created to fill the feed with content users really care about, and more specifically content from family and close friends. Instagram does not read minds for that of course. It just prioritizes posts from accounts that users interact with a lot. If a user leaves comments on your content, you DM or tag each other the algorithm believes you are close and adds your posts to their feeds. Even having enabled notifications counts.
User's individual interests. The algorithm can predict which posts users might want to see and what kind of accounts they would like to follow based on their recent behavior. A person who interacts with similar content and accounts have much more chances to find your posts. And hashtags are only one of the factors. Instagram also remembers whether the user prefers photos or videos and recognizes images types.
Timeliness. Although the reverse-chronological era is long over, the timelessness still matters. So most recent content will be favored and ranked higher than the old one, but only if their popularity grows fast enough.
Instagram shared some other factors that are most likely to affect the way the individual feeds are arranged too. However, these signals are personal and depend mostly on each user. So brands have no control over them.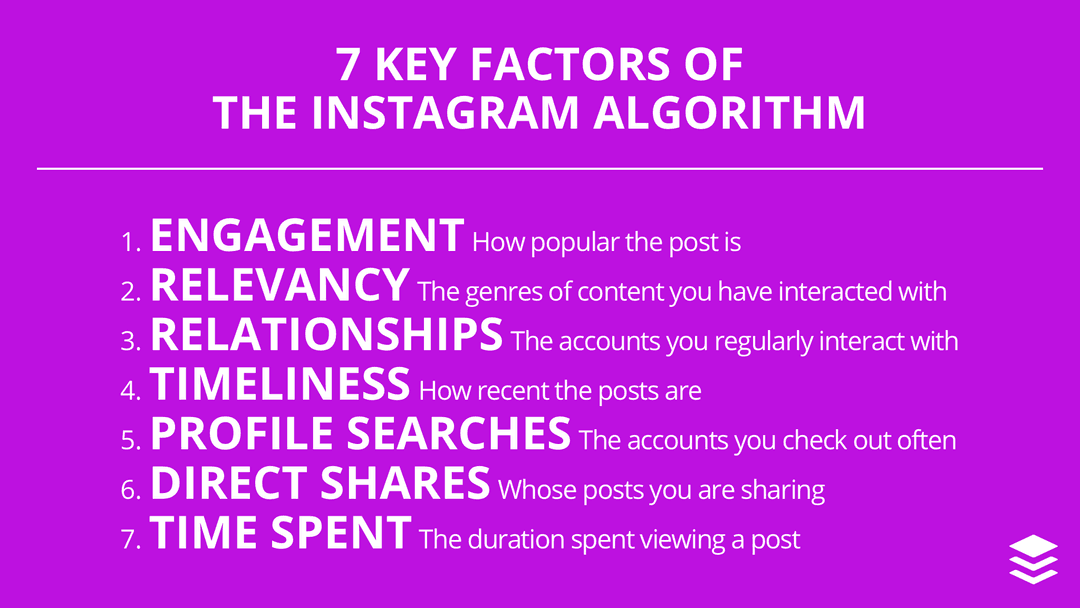 It is important to know and take these factors into account while building your strategy, though:
If users visit Instagram not too often, the chances they will see your posts decrease, especially if your content does not show up on the very top.
The session time of the users and their behavior, in general, is another factor affecting the algorithm decisions. If they spend online only several minutes per day, they do not see most of their feed, but glimpse the greatest hits in the very top slots and leave. People, who are there at least half an hour per session, on the contrary, will be able to see many photos and videos, including underperforming ones.
The following count means a lot too because the more pages users follow, the higher competition for a prominent spot in the feed you have. Besides, if they follow many pages, they tend to see fewer posts from each specific account, but more content in general.
These are the most significant ranking signals, at least those that were revealed by Instagram. The platform can change them as well as the way the system finds them or add some new ones at any time. But there is no need to guess what will be one of the best tricks to get to the top in the near future. Instagram has always cherished high engagement and quality content and this is not likely to change.
Popular myths about the Instagram algorithm
Instagram and the ways to make it work in a business account`s favor are hotly debated since the platform evolved. However, its algorithms still remain a mysterious beast for many users. Moreover, fragile hopes, greatest fears and random guesses of some inexperienced influencers shared somewhere on the web sometimes turn into guidance for the others.
That is exactly how many myths start. Appearing one by one, they become a major distraction for marketers and can even screw a good strategy up. So it could be useful to reveal them so that they could not distract you:
Return of the reverse-chronological order is not likely to happen no matter how many times journalists ask and how often users campaign. The platform stays firm and there is no reason for them to slip back into the old ways now when they made so much progress. Besides, the algorithm takes timeliness of the posts into account already.
Getting likes by hook or by crook does not help. In fact, this Instagram feature becomes the past as the platform has started hiding likes on a trial basis and continues extending it to more countries and users. So this rate of popularity does not mean so much in 2020. Besides, shortcuts like using fake likes might get your account suspended. It is not worth it.
Creating stories and going live have no impact on the algorithm, at least not directly. These two are absolutely different and independent features, according to the Instagram spokespeople. However, stories and live videos beat posts in drawing attention and winning more followers. So including them into the marketing strategy will be useful.
Verified and business accounts are not prioritized over others. They make it to the top only if get enough engagement from users and meet other requirements of the algorithm. The type of account that posted them does not matter.
The more hashtags do not mean the better. Use them wisely. Whether you believe in shadowban or not, Instagram admits, that if your followers get annoyed by your spammy practices, your content can be excluded from feeds. Then what is the point of this? So we recommend following Instagram rules and using only relevant hashtags.
Now, we have dispelled the five most common myths, but there are tens of them and new ones appear very fast.
The only good way to avoid the risk of being confused by them is to keep to the guidelines and use common sense. Instagram's top priority is people after all. So most secrets of making your posts seen in a feed turn out to be quite simple.
How to beat the Instagram algorithm?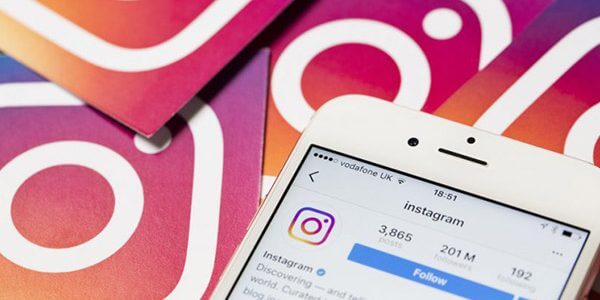 There are tons of articles on how to beat or hack the algorithm, but truth be told, the only way to succeed is to understand and embrace the new Instagram order. By simply adjusting to the algorithm, you can make it work for you. Here are some tactics aimed at adapting your account to reach more audience and increase engagement.
Post high-quality content
Instagram has always been a visual platform which means professional eye-popping photos are a must. If your pictures are vague and dull, nobody will want to follow you, let alone become your client. Instagram users love bold colors, interesting angles, and breathtaking views. You might want also to use VSCO or other apps to edit photos and make them even more attractive.
Do not forget about descriptions, relevant hashtags, and even microblogging, which recently gained high popularity. The algorithm adores everything that encourages people to spend more time on Instagram. Use this trend and write something that your followers can relate to, give some tips or tell a story of your brand, good or sphere in general.
Use more videos
As we already mentioned, anything keeping people on Instagram long enough and in particular on your content tips the scales in your favor. And videos grab attention very well. Besides, statistically, the majority stops scrolling their feed to watch videos and spend a lot of time on it. How-tos, boomerangs, and different funny moments are especially demanded.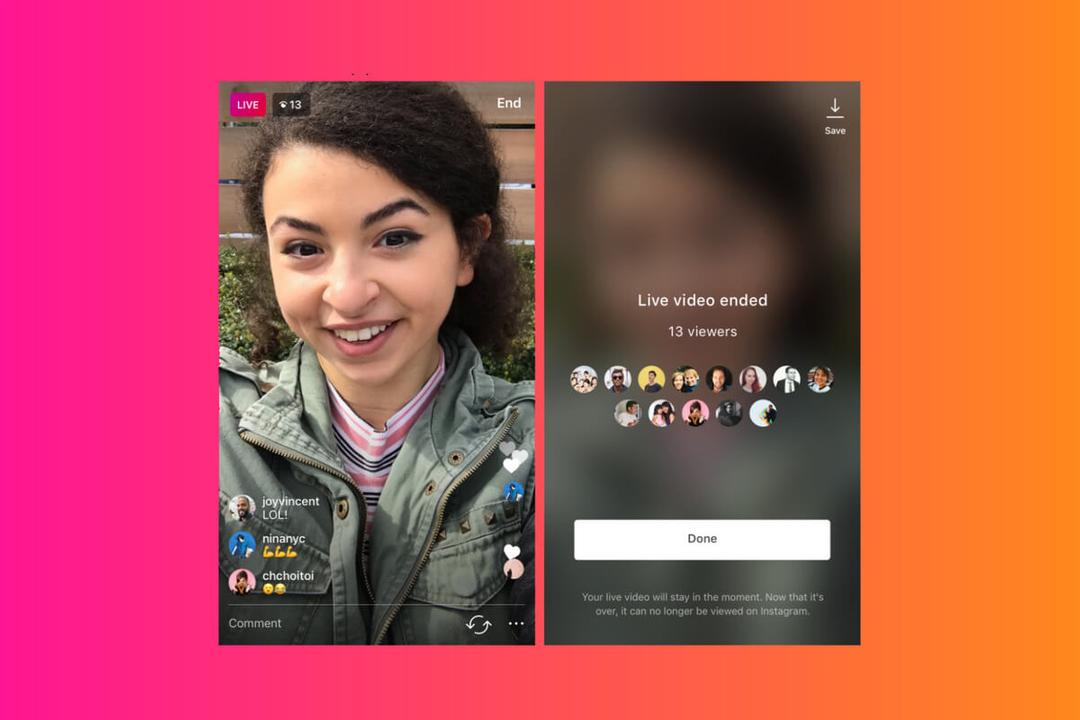 You might want to try your hand at Instagram IGTV. It allows to create a long-form video and then preview it in your feed, inviting your followers to proceed to the full video and winning more engagement.
Create content when your audience is there
Although the reverse-chronological order belongs to the past, Instagram still prioritizes new posts. This makes posting during the peak hours or 15 minutes before them a great idea. Doing so does not guarantee an impressive level of engagement in an instant, but it does more good then publishing while each and every follower is asleep because it gives your posts the best chances to be seen.
Be active and sociable
Regular postings and stories have an important role to play in reaching people that can be potentially interested in your goods or services. But it might be just not enough if there is a lot of competition. Fortunately, now there is a good decision thanks to the algorithm.
Instagram prioritizes posts from people who seem to be important to you. As soon as the platform sees some interactions between you and the follower, it believes you are close and ranks you higher in their feed. So you can become more visible by simply commenting on your followers' pics, DMing them, sharing their posts about you.
Another bright idea is taking part in discussions related to your sphere, including commenting on some posts of your competitions. But avoid insulting or straightforward advertising, be professional. And of course, you should also remember to answer your active followers if they comment on your content. Even likes will do, but a couple of words is always better.
Use special tools instead of turning your feed into a catalog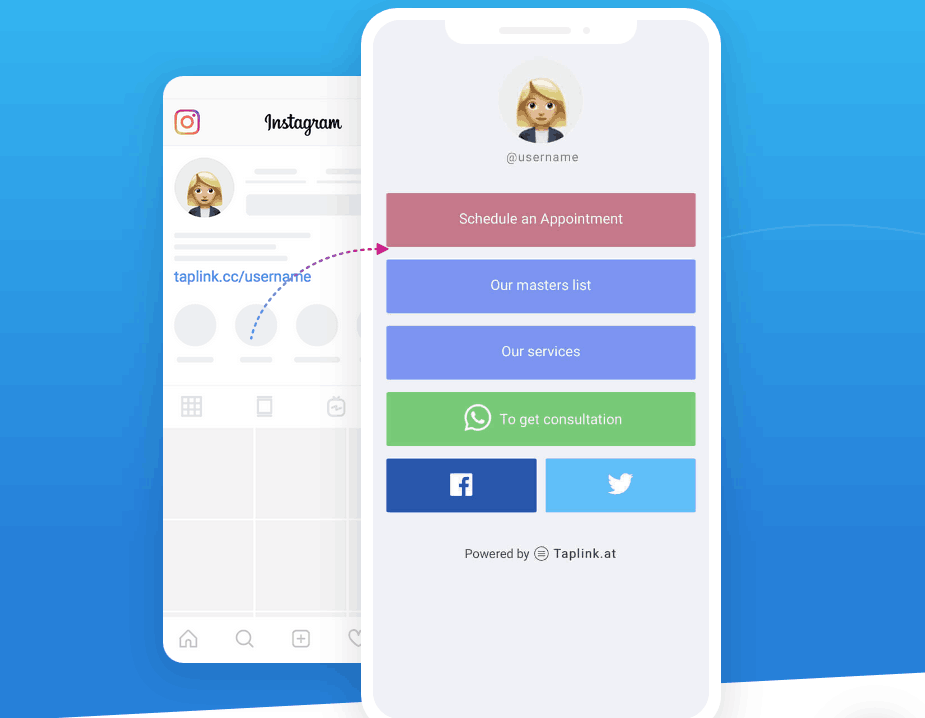 Instagrammers usually come here for entertainment, not shopping. This leaves catalog-like accounts no hope because users just avoid them until the algorithm forgets them and excludes from their feeds. So you should devote most of your account to entertaining and useful content and leave the catalog-part to special tools like taplink.at.
Taplink allows you to insert a whole online-shop into your account so that users could see your offers, place an order, and even pay it without leaving Instagram. Just place it in your profile description and turn your followers into clients without pushing them away by too much pressure.
Run giveaways and various contests
These two tricks help to increase engagement very fast. The simplest option is arranging a giveaway where the prize comes to one or several random guys, who tagged a friend under your post. It gives more than common adds. We all value friend's opinion higher than stranger`s, after all. So it is a great way to gain more loyal followers.
New ways, timeless values
Now we see that the newest algorithm is not as scary and obscure as claim some influencers shocked by losing followers and likes. Instagram has not become worse, it just differs. Besides, the platform did not even change too much. It still prioritizes great content, but now it pays attention to ordinary users' wellbeing too. So the algorithm loves those, whom the audience love.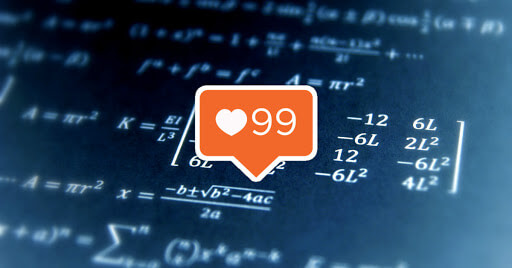 Are you ready to accept those changes and build a successful strategy? Reply and share to inform your colleagues and friends about the recent platform upgrades.