Instagram for business:
does it worth it?
12.19.2019
According to Instagram's stats, 130 million users click on commercial posts monthly. That means one thing — there's no better place for doing business online. And our guide will teach you how to set up and use Instagram for business. Successfully.
Land of the deals and the home of the brands
We could give you many arguments on why Instagram is a great platform for your brand. But instead of words, let's see what the numbers have to speak for themselves. According to the same statistic data from Instagram:
Half a billion users log in daily.
200 million users browse Instagram pages that sell stuff.
25 million companies use Instagram for business purposes.
One-third of all top trending Insta-stories promote products.
Looks impressive, right? With such a massive crowd, you can find your target audience quickly.
You can reach out to people of different interests, genders, and ages. And using Instagram's analytical tools will help you perfect your strategy, set new goals and find ways to generate more profit. The situation with Instagram is pretty unique. This service can be yours:
Online e-store.
Marketing tool.
Digital billboard/showroom.
Promotional & advertising platform.
All at the same time. But to squeeze everything you can out of its potential, you need to do some prep work first. So, let's review the step-by-step guide on how to set up an Instagram account for a small business.
Do the prices bite?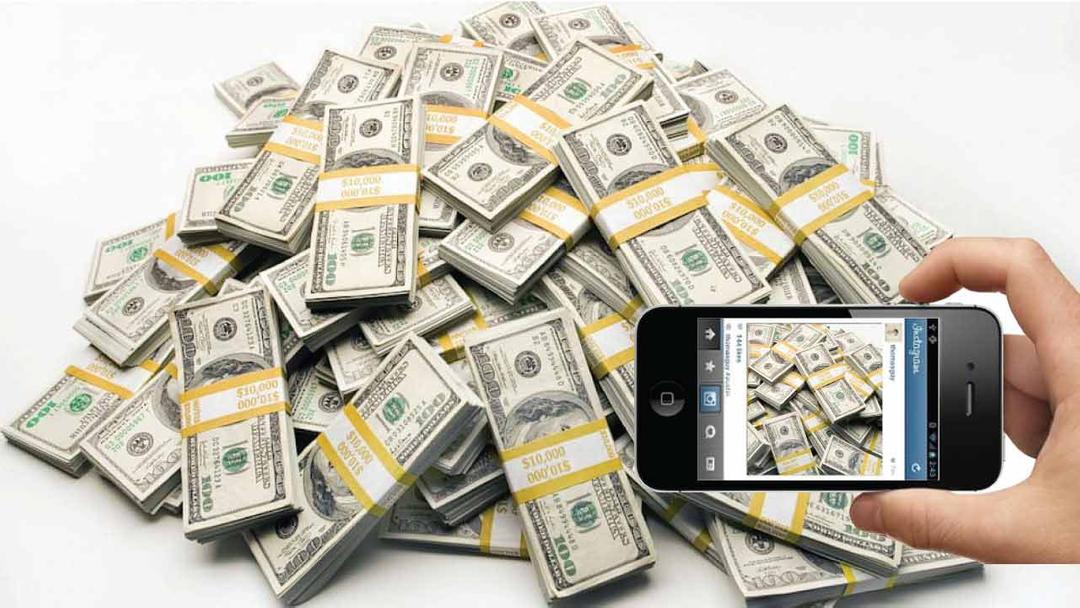 You're an entrepreneur. And the possible extra costs make you worry.
Luckily, the business account is free of charge.
Implying, you have ready products/service, you will need to invest in:
Advertising — photos, stories, carousels and video ads, influencers.
Photos — either purchase a good reflex camera or hire a freelance photographer.
Creativity — your posting must be catchy and regular. So, either having your own bright ideas or hiring an account manager is necessary.
Connection — if you plan on managing your profile first-hand, reliable connectivity and solid laptop are a must-have.
These are pretty much all costs involved in opening a business outlet on Instagram. Now let's get to the action.
Registering a business account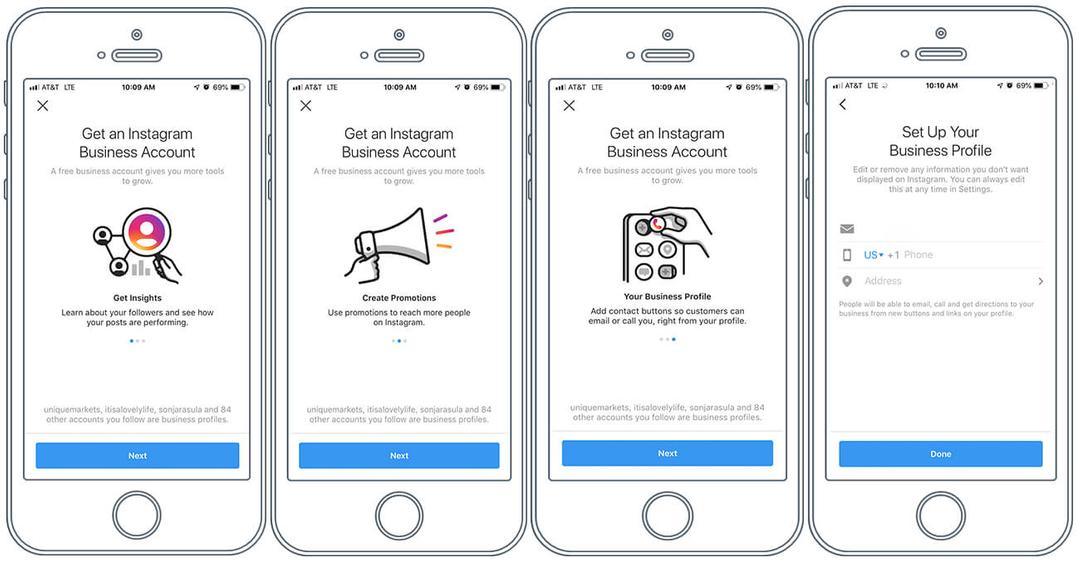 If a profile of your brand never existed on that social platform before — splendid! That means you can start your business quest from scratch. Here's what you need to do:
Download its mobile/desktop app: Android, iOS, Win, Mac.
Select a name that represents your brand.
Register an account.
Go to your profile.
Select Settings.
Choose Switch to Business Profile.
Click Continue.
After it's done, you'll need to enter your contact info: phone number, physical address, etc.
Congratulations! Your business profile setup is complete. Now you have access to a whole arsenal of marketing tools.
It's also recommended you link a Facebook page of your company to the newly baked brand account. This will boost the customer flow a bit.
How to use Instagram for your business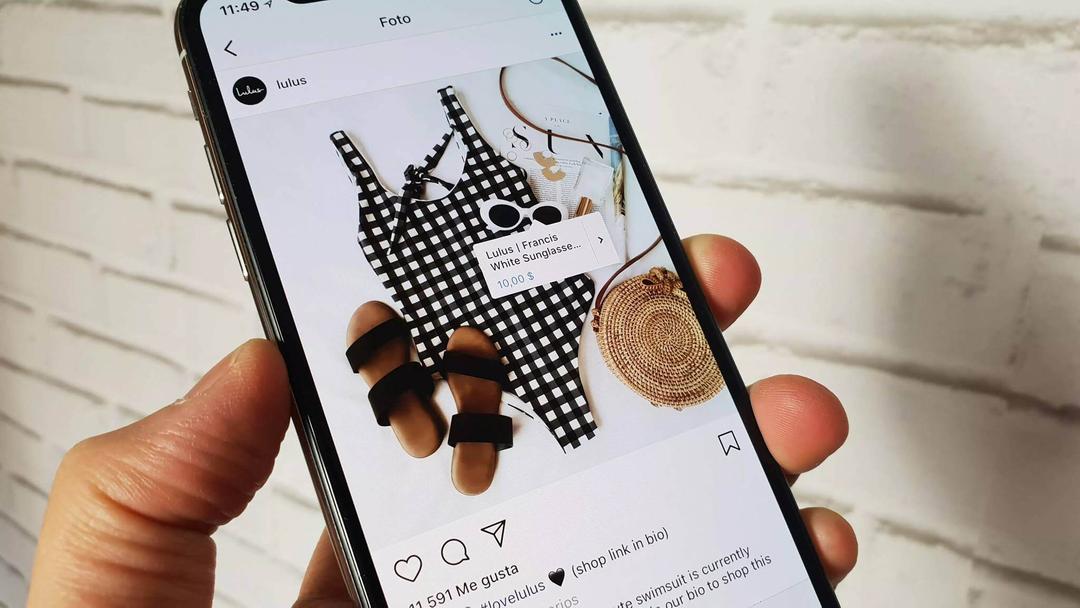 Now, let's see which tactics you'll need on Instagram. To grow your presence and success, follow these steps.
1. Forge delicious content
Initially, Instagram is all about sharing pictures. You will need a lot of professional-looking pics for your account. If you specialize in handmade pastry, bake a dozen blueberry baklavas. Have a photoshoot, showing your goods from different angles.
Run pics through an editor: VSCO, Snapseed, Pixlr. Add a bit of color saturation to make the viewers literally sense the sweet odor of the Mediterranean nut-and-honey pie. Select the best ones and upload them.
Content must be updated regularly. Stay synced with a calendar. If it's St. Patrick's, why not bake a few cakes with glaze and shamrock on top of them? If it's 4th of July, macarons with stars and stripes on them will surely make everyone ogle. You get the idea — experiment.
2. Stick to your peeps
Instagram is a giant beast to tame. There's just too much stuff shared every minute. That's why don't stress about attracting a million followers quickly. As practice shows, it's better to have a smaller, but loyal fan community. Rather than an army of lukewarm followers.
Instead, build a relationship with your community. Make them your clique, gang, crowd. Don't shy away from responding to comments. Stimulate them to produce content that mentions your brand. Give tips and advice.
In other words, create a warm, humane atmosphere around your profile. That's what people sincerely like. And that's what'll get you a steadily growing fan base.
3. Hashtag attack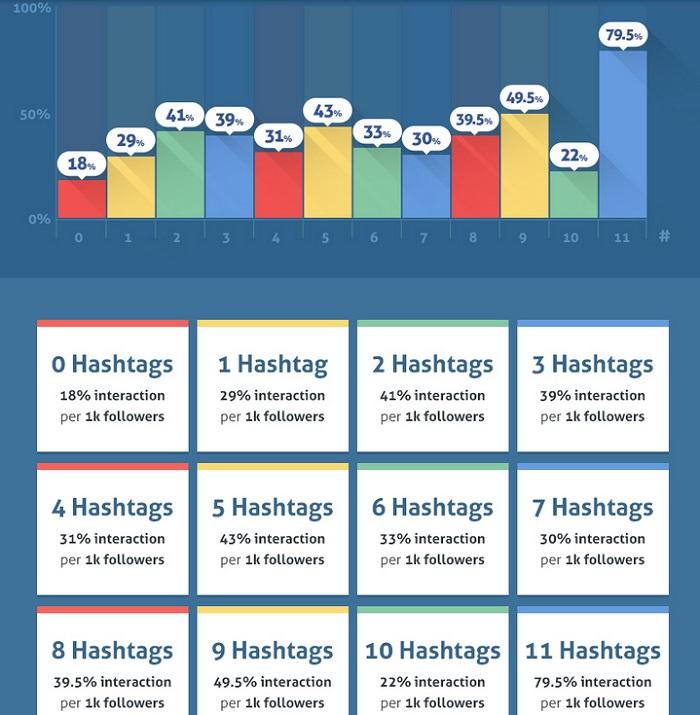 Businesses on Instagram use hashtags to get noticed. A hashtag is a brief message, motto, slogan that can be associated with:
Your brand.
Your niche.
Anything related to your niche.
You can try your luck with popular hashtags as well. Like #swag, #picoftheday, #art, #killmeplz, and others. But there's no guarantee it will work out. They are too abstract. Your brand risks sinking in them, like a crippled ship.
Instead, research and analyze hashtags popular in your field/industry. By liking them you can reap a plentiful harvest of likes from other people.
And once they see that your content is relatable to their own interests, you will hear the tiny bell ringing. Alerting about newcomers. Some will be just browsing. But others will buy from you.
4. Multilink — a sale in a blink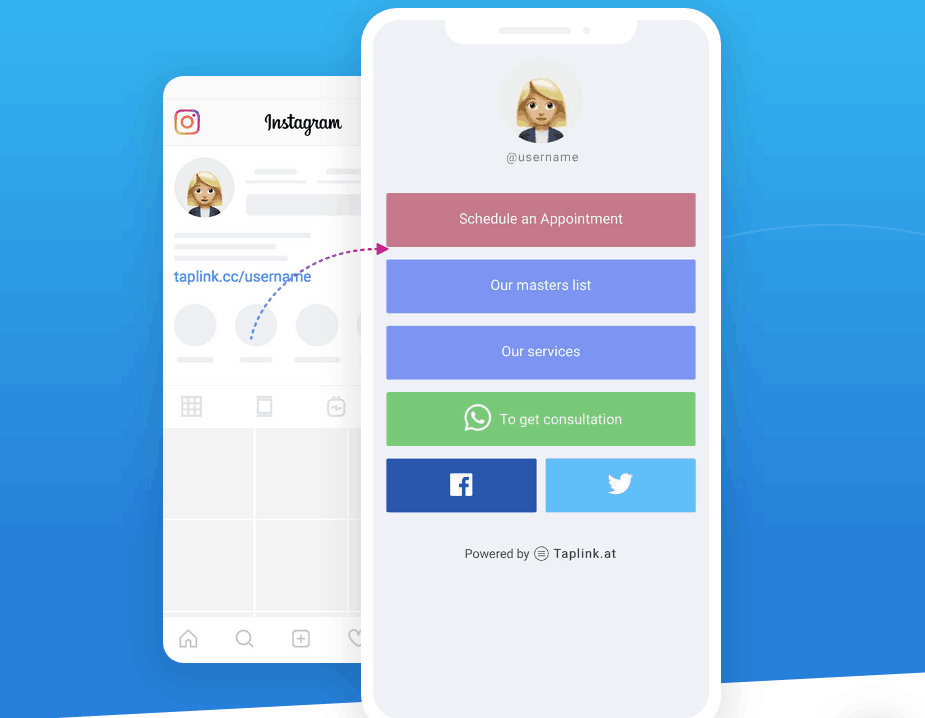 A very important detail: Instagram allows only one clickable link on your profile. This is a safety measure to get rid of spammers. But one link isn't just enough: you need to place your contacts, support, landing page, and so forth.
A multilink can be a lifesaver. For example, a service like
TapLink
can attach:
A picture carousel.
Your landing page.
Social media accounts.
Sales bot and customer support.
Your WhatsApp, Viber or TG, all in one basket.
And basically everything else that you deem important. Multilink saves time for your buyers and prompts them to make a purchase right away. Delays are dangerous.
5. Tell a story
It may sound trivial, but Instagram Stories actually need good stories. Something captivating, deep, humorous or heartfelt. It's okay if you prefer to stick to business tonality in your posting. But Instagram is loved by people for its informal style of narrative too.
Just a tiny sprinkle of humor, nostalgia and other sentiments won't hurt anyone. Appeal to people's emotions. Create a myth for your product. Tell them a joke or ask them to share their childhood memories in the comments.
If you run a barbershop, tell your customers the history of that format. Run a fun poll like What's the worst haircut to make before going on a date? Give them a few tips in an Instagram story on how to handle a straight razor. Share your personal Top 5 Beard Wax Brands for a Budget, etc.
6. Join forces with Influencers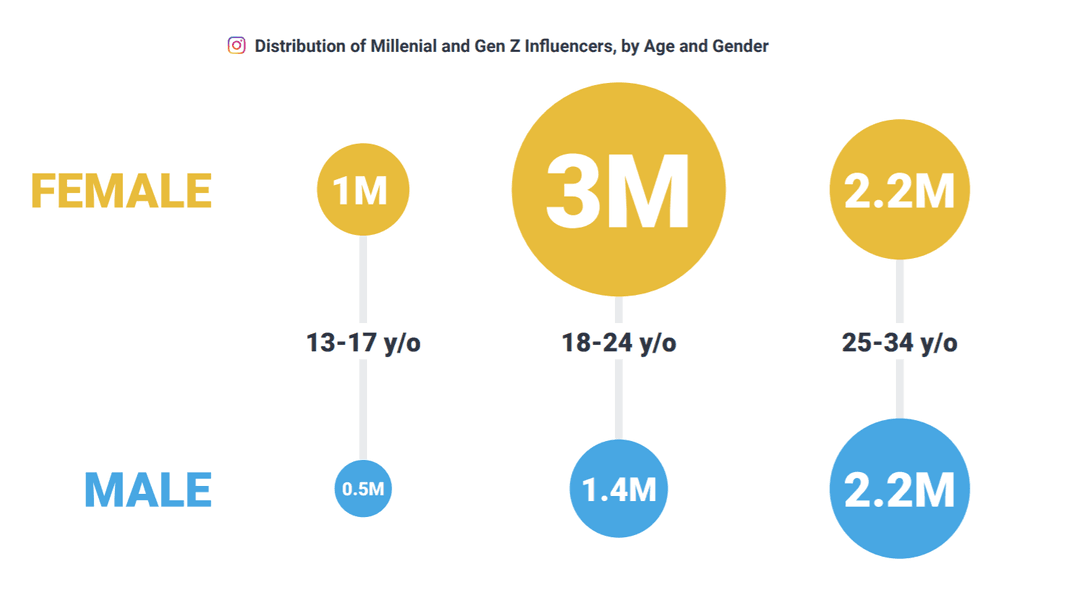 Influencers are key to promoting your product or service. These are bloggers, writers, photographers, and artists whose opinions people listen to. So, influencers can be contracted to endorse your brand.
The coolest way is to let them show your stuff at work. Let's say, you make hammers and axes. Then it would be reasonable to approach an influencer who specializes in a building, repairing or camping. And even surviving.
Show the audience how brutally your hammer can tear down a wall. How excellently your axes chop the wood, so preparing for the cold season won't be fatiguing. You get the idea. Whatever you sell, give them a demonstration first.
Besides, an influencer can manage your account for some time. They may give a piece of advice on setting an effective promo-campaign. Finally, they may just give a like to your product, attracting their fan base to it. It mostly depends on your budget.
7. Sell right here, right now
Since spring 2018, deals can be made on Instagram. Without leaving it. So far the feature is available to a limited roster of companies. But their number grows. It's expected all Insta-entrepreneurs will be given that opportunity via the likes of PayPal, Visa, MasterCard, and others.
Other Instagram tips & tricks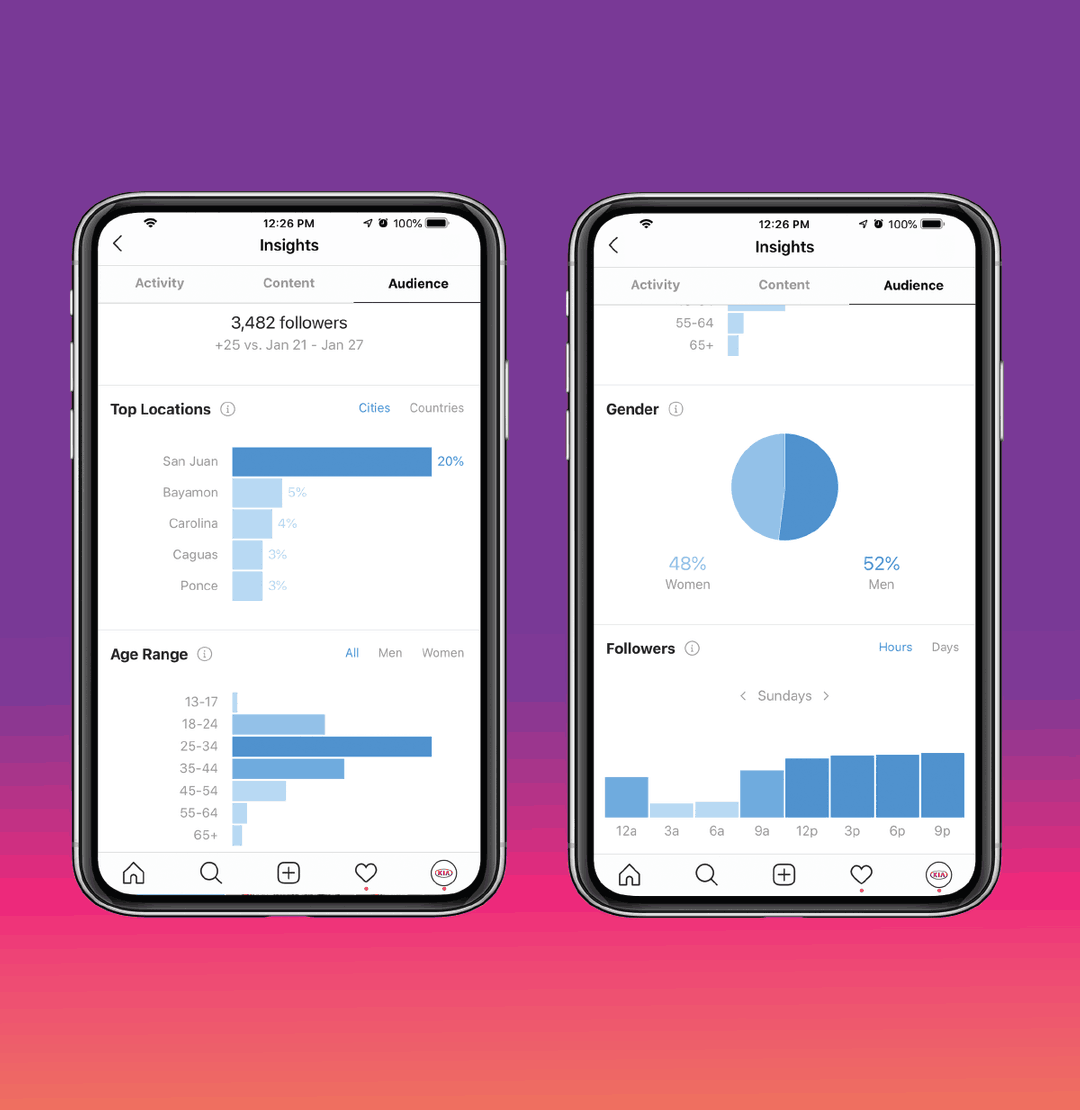 1. Use analytics
Analytical tools provide an invaluable insight into who, when and from where visited your profile today. So you can understand why they did it. It displays info on:
And with this intel, you can reach out to your
target audience
more efficiently. Because you'll know which TV shows they like, what language they speak, what products they need, etc.
2. Be generous
People heartily enjoy freebies. To stimulate the interest you can host a giveaway, contest or a massive sale. Actually you may be surprised by how an investment of a few hundreds of dollars can be effective. Even in comparison with legit ads.
3. Chit-chat
Parlay with your fans every once in a while. Give them a shout out, like their comments, respond using emojis, and so forth. For example, the beauty brand Glossier posts memes and pics made by their followers in the Stories. The shoe brand Allbirds shares lifehacks in their Stories meant exclusively for their clients.
4. Make popular trends your weapon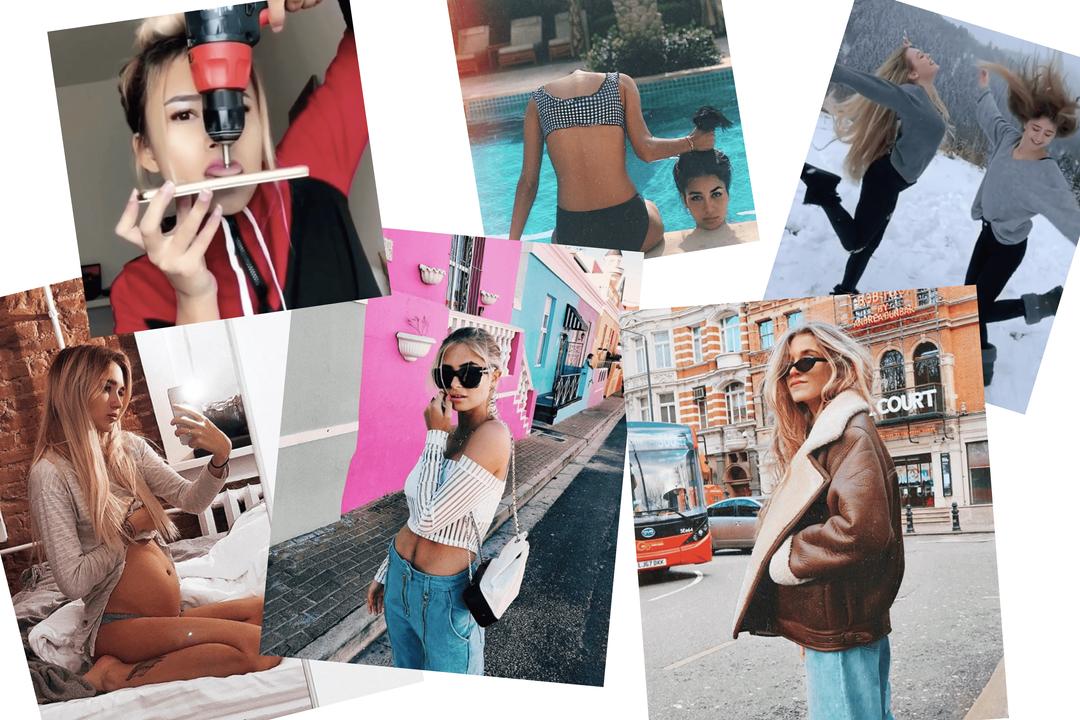 As you know, Instagrammers enjoy showing off. They snap their fancy food, upload pics from a cruise or brag about a newly bought flip-flop sandals. So, try to do what they do. Only make it relatable to your niche. Make it ironic and humorous.
Example: if you're a dietician/fitness coach, get a big chunk of tofu shaped like a brick. Snap it on a breakfast plate, lunch set and a luxurious, candle-lit dinner table. Upload it to your Stories as a parody to all the fancy food pics.
Eezy peezy, getting busy
Now you have an idea on how to use a business account on Instagram.
It's a power tool. And when coupled with the right management, it can get your brand to the top of the hill. Do you know any techniques that help running an Instagram profile like a charm? Share with us in the comments!