Top Instagram content ideas for business
02.16.2020
Instagram has transformed many things during its 10-year existence. A visual-centric app has developed into a source of income for influencers and a novel sales platform for companies. Every Instagram user can make good money in a crisis if he finds an effective Instagram business. Using a prearranged influencer tactics, you may also exploit this tendency.
What to post for a business on Instagram?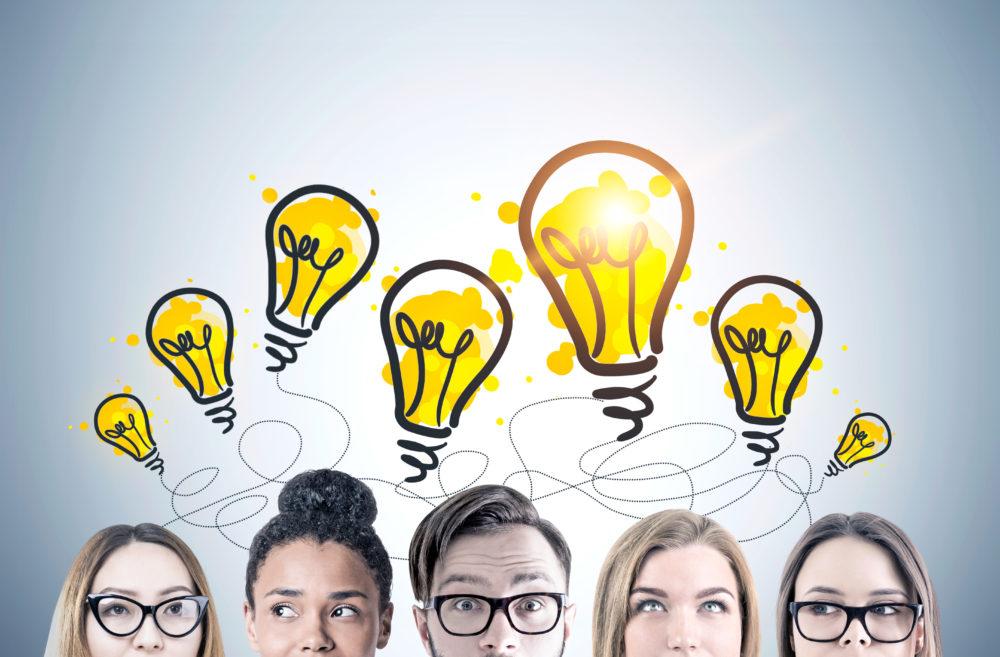 For every user, it is necessary to know what people like and keep the Instagram page so that its popularity grows. Knowing the social trends of 2020 help users get an idea of how to build a winning marketing strategy.
Here's the data, which will let you analyze the ways to raise your engagement and show you what to choose for posting:
75% of users take action after reading Instagram Posts.
There are 1 billion users on Instagram in a month, and the number is steadily increasing. 300+ million people create Stories on a daily basis.
Over 70% of Stories are viewed sound on.
Posts with indicated locations get 79% more engagement.
Instagramers are 70% more likely to make mobile purchases.
80% of users follow a business account on Instagram and 1/3 of users are using Instagram Stories. Many users follow stories, which means 1/3 of the most viewed stories are actually created by businesses.
Over 50% of the total user population on the platform is 30 years old and younger.
There's a definite split concerning the users' genders with 49% men and 51% women. The 18–24 age categories are the highest among the users.
Approximately 6/10 Instagrammers log in once daily as a minimum. 21% of people log in weekly and 16% use the app less frequently.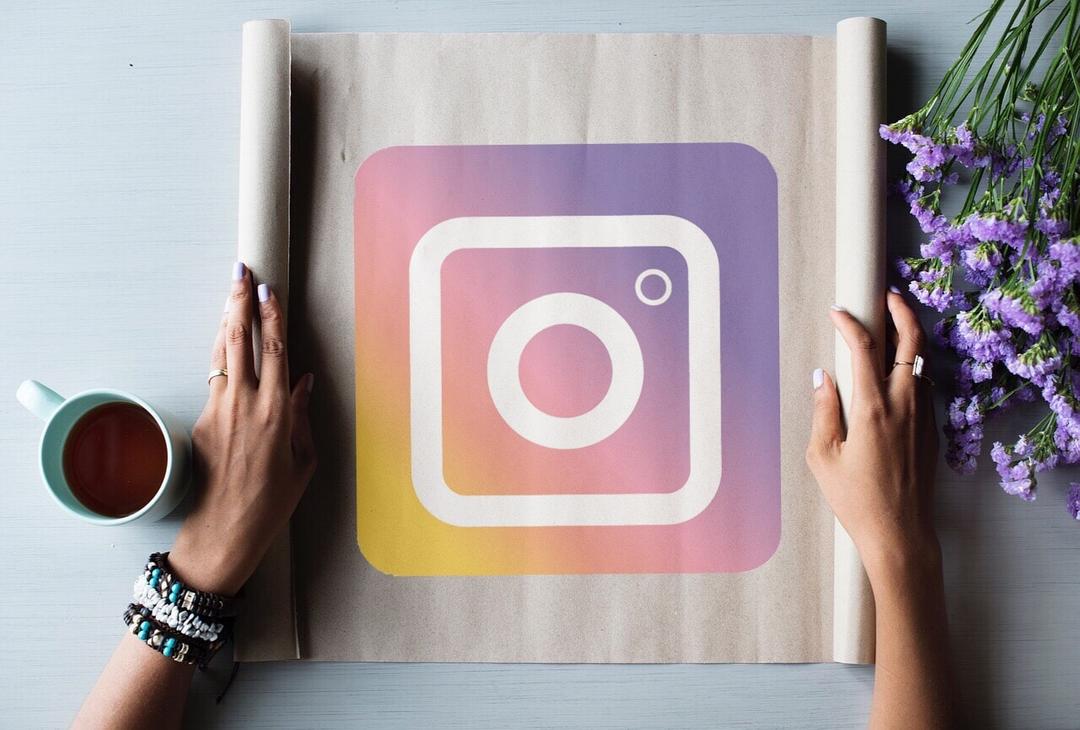 89% of people indicated they accept Instagram as the most influential social media platform for marketing.
90% of users follow one brand or company.
The top 3 industries collaborating with bloggers include 83% of beauty companies, 91% of luxury companies, and 84% of the sporting outfit.
83% of Instagrammers learn about novel products and brands on Instagram.
65% of customers visit the webpage or app after viewing commercials. Having seen a product, 79% looked for more info, 46% bought the product, and 37% went to the store.
The worst time for posting is night -11.p.m. and early morning – 3 a.m. The most unsuccessful day of the week for posting is Sunday.
The best day and to post on Instagram are Friday and Wednesday at 10–11 a.m.
You know the new Instagram insights now, so it's time to create your own strategy.
Engaging Instagram Post Ideas for Online Businesses
Wondering what content to post? To use a social app for advertising aims, you have to analyze what kinds of content will appeal to your subscribers. When you have determined the people you wish to reach, you can decide what sort of information will be perfect for them. It is vital to be choosy while publishing interactive content history on Instagram.
To get a clue on the ways several top companies use the platform, let's view some common post types.
Sale Commercials
The platform can be an effective tool to inform the public about great sales or unique promotions, on condition that you create attention-grabbing visuals to go along with the announcements.
Inspirational Images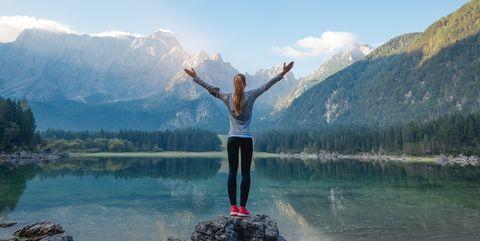 You do not have to post information only about the products. You may use some pictures, which tell stories or inspire. From time to time, the posts could just contain a little sight of a service.
Unique Uses of a Product
It is also possible to present fascinating means of using your products, and sometimes display some original ideas posted by your clients.
Creative Photos
Exclusive and stylish illustrations are a big part of the app. Therefore, once you present creativity in the images of goods, check if you design them in a visually stimulating way.
Milestone Celebrations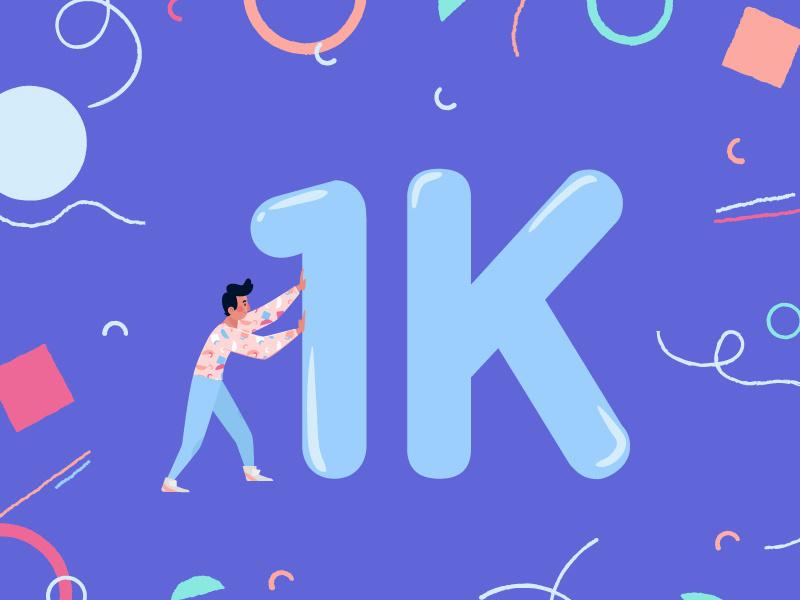 One more tactic to use your page and Stories is to celebrate a number of your company's important days, like birthdays.
Contest Previews
This social platform is a good place to generate competition for your audience. You can do it by sharing a picture or a video.
Distinctive Client Photos
It is clear that not any of your consumers have in fact your emblem tattoo on the bodies. However, they may share their original photographs with your business, which you will repost later.
Hashtag Posts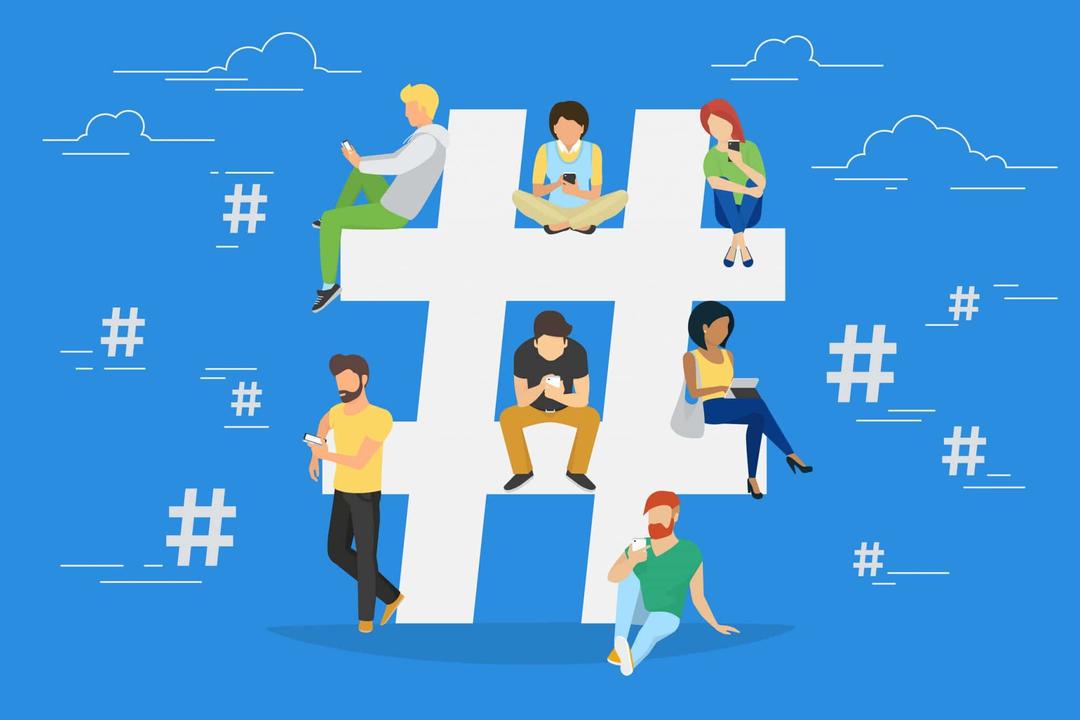 Stories enable you to inspire your viewers to display their own shots as part of a competition and later search the posts using hashtags.
Partner Appreciation
You are able to view your account even more precisely or express gratitude to your business partners publicly in the app. This can increase determination inside your business in addition to showing the readers that you are a part of a united team.
Giveaways
Everyone likes getting freebies. Therefore, you may publish an image, ask subscribers to repost it using a hashtag, publish their own photographs, or tag others in a particular post.
Originator Photos
This platform can provide an opportunity to put a human appearance on your goods or service. It may be done easily by sharing pictures of the creator or team in the background.
Holiday Themed Photos
On the most important holidays or not known ones, the days that may connect with the company, you may share a joyful image that includes one of your products.
Pics behind the Scene
You can present photos that provide a hint about how your goods or campaign are made. This creation should contain your business image or a logo.
Event Updates
In case your company is presenting any events, in real life or online, the profile owner can quickly create an Instagram photo to update the followers. As a result, they will know when and where to get tickets or join the event.
Limited Edition goods
If you have any goods that are sold just for a limited period, it is advantageous to share details and photos about these items to inform your subscribers.
Goods Selection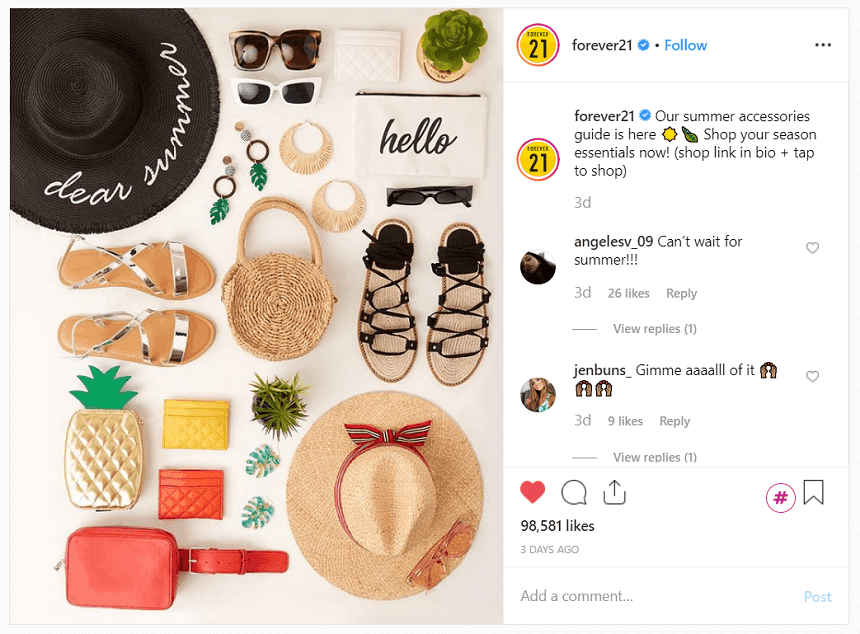 In addition to posting an image of a single product, it is also possible to create a little engagement and draw attention by sharing images of numerous goods and requesting your fans to select and vote for their favorite ones.
Creative Challenges
Some companies like Adobe like to get inventive by sharing monthly subjects and inspiring their audience to take related photos within the theme like nature during spring. The business reposts selected ones then.
Project Ideas
Most of the Instagrammers find original DIY plans or projects motivating. Therefore, you may publish a series of photographs or not a long video to show a novel way of using your goods.
Stop Motion Videos
Videos on Instagram let you demonstrate more than an ordinary photo. Besides, such videos are an imaginative tactic to share your content.
Quotes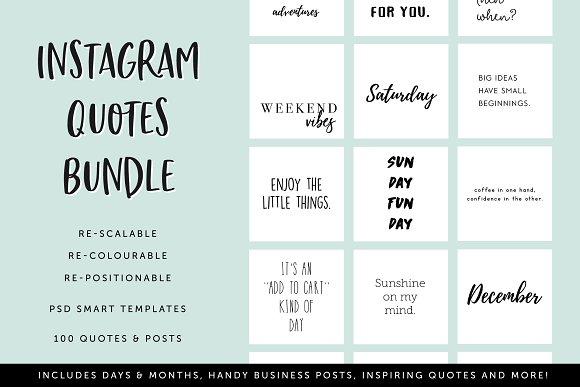 To advertise your company, you can display images of quotations that are related to the company or audience.
Creative Instagram story ideas for business
Stories are a relatively new content format that attracts a large number of users. In this article, we will share ideas for posting to Instagram Stories that can be applied to any brand and business.
Instagram Stories Features:
Stories are deleted after 24 hours
you may save them in Stories Highlights (pinned posts)
video duration is 15 seconds
they help to maintain the profile style and inform the followers
there is no limit on the number of Stories per day
you can publish photos or videos.
Instagram Stories are primarily live videos: they attract more attention, which means you obtain more coverage.
Demonstrate yourself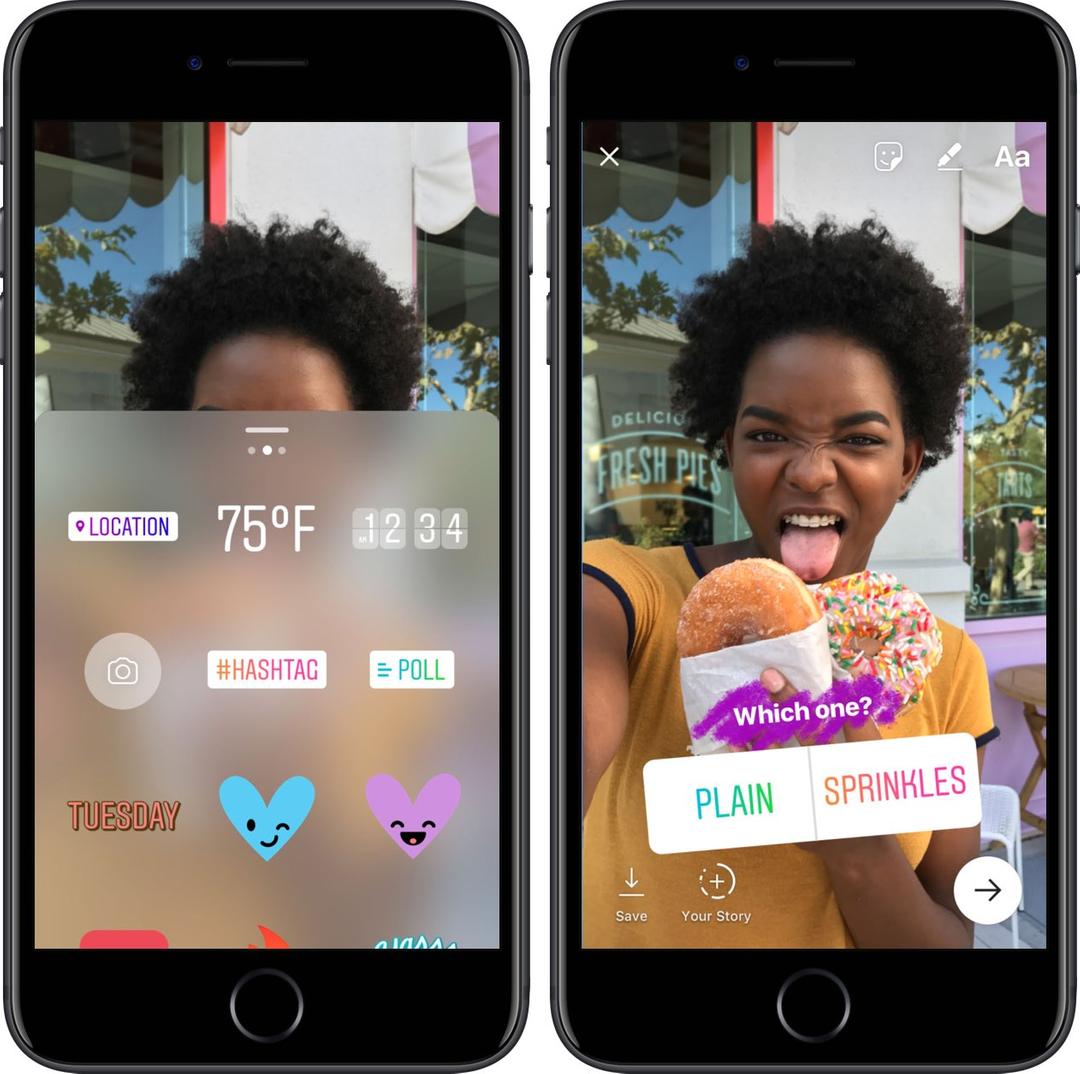 Engage users in everyday life, increase interaction by showing your partners that you are real, and really exist. This approach will help potential customers get to know your brand. Make a video about the process, such as how classes are taking place right now. Show the backstage from the ad shootings; how the Barista prepares coffee before serving, how you decorate a cake. Share the emotions.
Add a link to the site
Instagram Stories is a chance for a business to promote a blog or draw traffic to a site. If your page has more than 10,000 followers, you may access the "Scroll up" function, which lets you attach a link to a Stories post.
Do surveys
Stories have a poll function in the form of a sticker. A question can be added with two possible answers to a video. Users will simply choose the answer.
Create groups
An easy way to stay interesting and create most of Instagram Stories is to generate a category or theme day. A category is a structured content on a single topic that is often published on certain days. To make it easier to navigate by topic, assign a hashtag to the category. When there are many categories, you can inform users in Stories about what categories are in your profile, and what you are telling them about.
Pin Stories to Highlights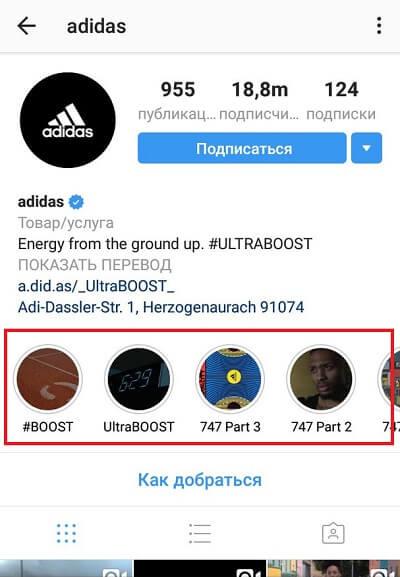 Story highlights are unique albums that you can pin to your account. There may be several ones in such an album. After publishing Stories, visit the main profile page, click "new +" - go to the archive, choose the downloaded Stories and save them by creating a name. You can add either photos or videos to an album in already saved Highlights.
Video instruction
If you own a personal page — as a blogger, traveler, and offer something in your profile -- make a few pinned Stories with important information about your account:
Tell about your personality: a video business card about who you are, your job, your sphere, and why users are interested in you. For advertisers, that is a big advantage, as proof of your responsibility. Moreover, it becomes clear to subscribers who you are and what they can find interesting in you.
Give step-by-step instructions
Tell us how to place an order on the site, register, get a promo code, and tell us about the discount policy. Write down a few Stories that will guide the user.
Announce events
Moving to a new office, launching a course, announcing an event, releasing a new product, celebrating a company's birthday, or releasing a course on an anniversary — these highlights should be shared in Stories. It is important to remind users about live broadcasts in advance so that they can plan their time.
Announce contests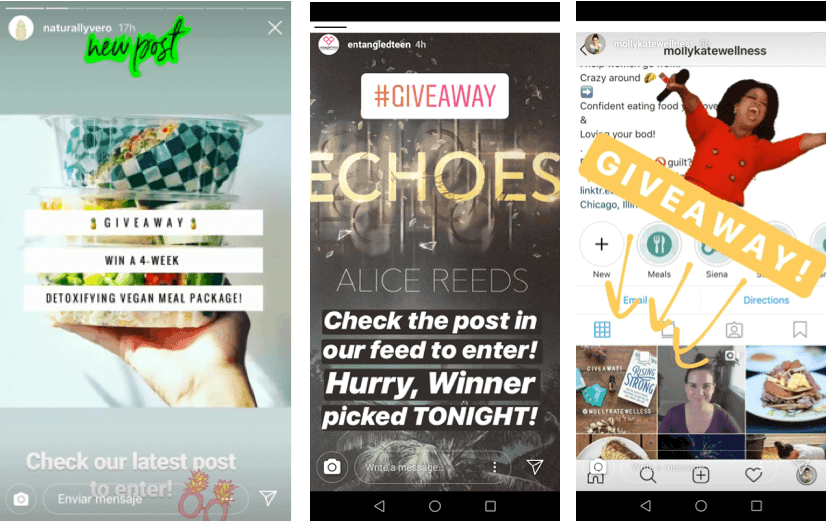 Contests can be announced in both posts and Stories. The contest will be visible for 24 hours in Stories. Played a pastry chef's course? Show the way the winner was selected and congratulate them in Stories.
Announce promotions and discounts
Tell users that Stories with a discount promo code will be announced during the week and let them track it.
A promotion or promo code is always temporary. The goal is to attract more customers. In the Instagram feed, posts are quickly lost, and not everyone has time to see the published post. The way out is to notify about new promotions in Stories, so they stay visible longer and reach more users. This method will help you gain new subscribers and boost your engagement.
Inform about the new blog post
If you are actively blogging, do not forget to generate Stories with announcements of new posts. This way you will attract more readers.
Show the event schedule
Simplify the task for users-show the schedule of planned events in one place.
Post reviews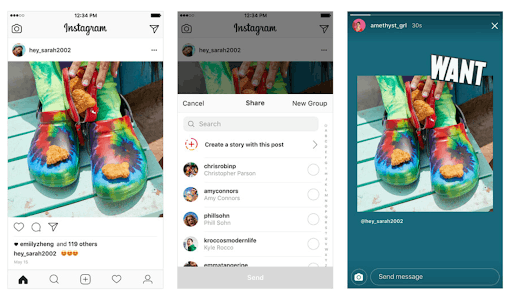 Good reviews are direct proof of professionalism and satisfied clients. Openness helps you gain the trust of potential customers. Later you can save them in the Highlights album.
Show details
Show the dish, pastries, cosmetics, jewelry, manicure — what it consists of, how it is made, what is inside, what is the use, the composition.
Add a call to action
If you want to attract subscribers to view something important -- point it out.
Show the result: before and after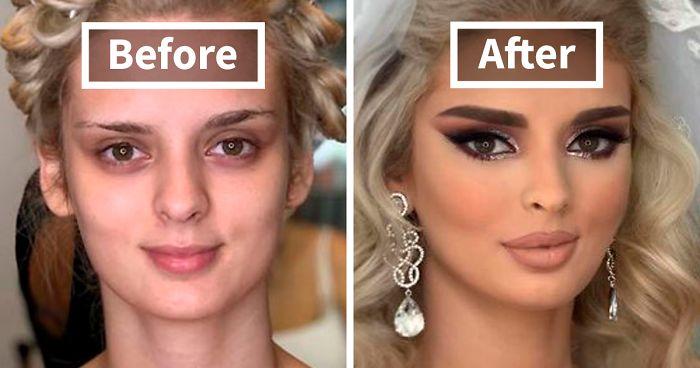 Show how you work with photo editors, what results you achieved with training and nutrition, and what the specialist changed, whether the cleaning service managed before and after.
Announce a new product
Often subscribers don't rush to make a decision — hurry them up, make Stories. Tell us about the new arrival, the limited collection, and the limited quantity of the product.
Show how to use your products
Sometimes it is necessary to show potential consumers how to utilize the product, where to find its application. For example, what to combine a new bag with, or what a play area for kids should look like. You can record actions step-by-step or upload the final image.
Complete your collection
This is relevant for online stores of clothing, jewelry, and accessories. You can tell about each item from the new collection, and in the Stories Highlights albums, you can gather collections and give a link to the page of each collection on the page.
Congratulations on holidays
Respect your subscribers -- congratulate them on holidays. The holiday can be any: international, state, the birthday of the company or employee.
Publish photos of subscribers with the product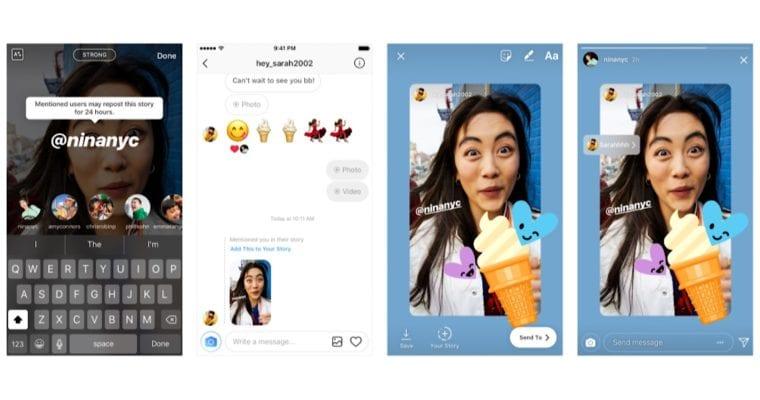 For a brand, this is proof that customers are happy, that they use the product and are happy with it.
Show product prices
People often ask about the cost of goods, so display the price lists in Stories. This will simplify the life of not only users but also save time.
Celebrate the increase in subscribers
If the number of subscribers has unexpectedly increased, thank your followers, connect with them, and show your love.
Show the interior of an audience, store, or office
Show where the training is conducted, where you work — this brings the company, and potential customers closer together.
You definitely should use Stories. First, this is the fashion industry: we recommend subscribing to Dior, Gucci, Adidas, Nike, and other brands. Subscribe to your competitors ' accounts and look for inspiration from major global companies on Instagram. Implement bright ideas, communicate with users, and follow the updates.
Promote Your Small Business Even More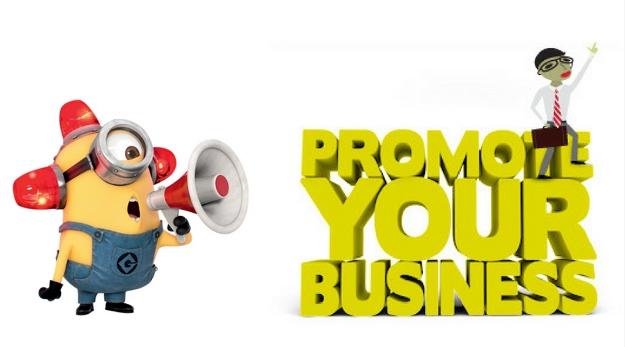 Posting interesting content is not enough. Whenever an Instagram user clicks on your webpage, the thing he sees initially is your bio. So, what can be done, if you are working hard, but the numbers aren't growing? You have to find ways to optimize your bio to interest the appropriate readers.
Let's have a look at some necessary tips to enrich your Instagram bio, to get the top results!
Find Your Target Audience
Prior to posting any content, it's significant to identify who your target public is and the type of viewers you're going to reach. By doing so, you can choose the words, content and, style that best suit your readers.
Avoid Buzzwords
Many accounts write overused buzzwords in their bio. People overlook these words nowadays, and if you use these words, your bio will be ignored too. Words like, an entrepreneur, or a blogger have lost their impression over time. Add a little personality instead and get resourceful with the language you use. Typical buzzwords you should avoid are focused, expert, leader, influencer, etc.
Your Bio Should Contain Hashtags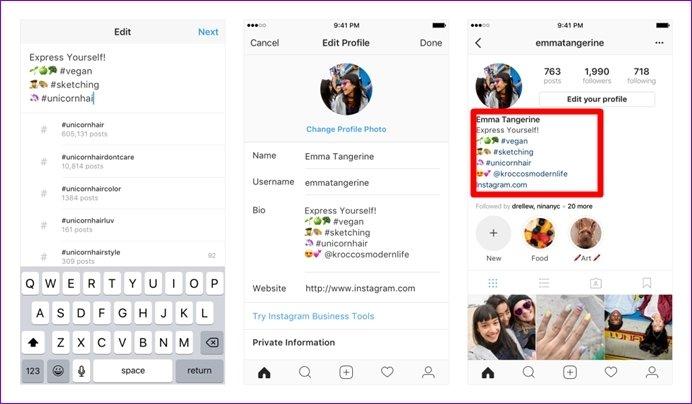 Using hashtags in the bio is important. By including hashtags, you're turning your bio to a striking one, and your profile becomes a more discoverable one. To relate to the topic, it is helpful to use keywords, hashtags, for your account to be more visible, particularly to the subscribers you wish to connect with.
Laugh More
People, who enter their accounts, look for entertainment. By including selected humor in the bio, you may provide some fun, which grabs the readers' interest straight away and draws viewers to your page.
Be Original
It's not easy to brag about yourself while you're on the net. Yet, your bio is entirely about you; therefore, this situation is when you can display and highlight yourself, your achievements, and your strengths. You've got to distinguish your personality. On any platform, it's vital to be genuine with your content since this is exactly what viewers are currently searching for.
Include a CTA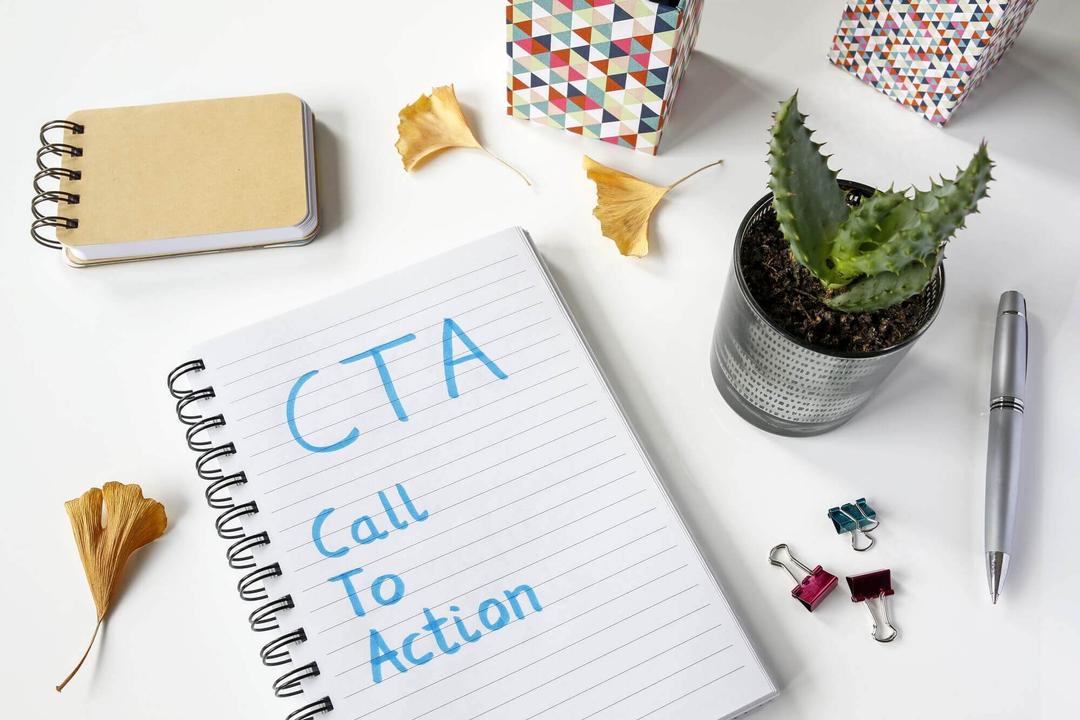 An effective technique, for your bio, is adding a call to action. This idea may work well as the position of this feature is exactly below your bio. Hence, you will connect the CTA to the necessary link. In addition, it is possible to highlight a link by using the arrow. For advertising of your service, include call-to-action, guiding users to try your product!
Include Emojis
Readers are discouraged instantly when they come across a big block of text. Nobody will want to read that. As an alternative, you may add some bright visuals to color your information, like emojis. Place them instead of bullets to separate the facts you wrote in your bio. For instance, a traveler can place a tiny picture of a plane.
Use Correction Tools
Imagine an Instagram bio full of errors, and badly written as a whole. Errors demotivate you, and in fact, you probably will skip the page and forget the account. This is why it's essential to use correction tools to check if your text in the bio is good enough for your company.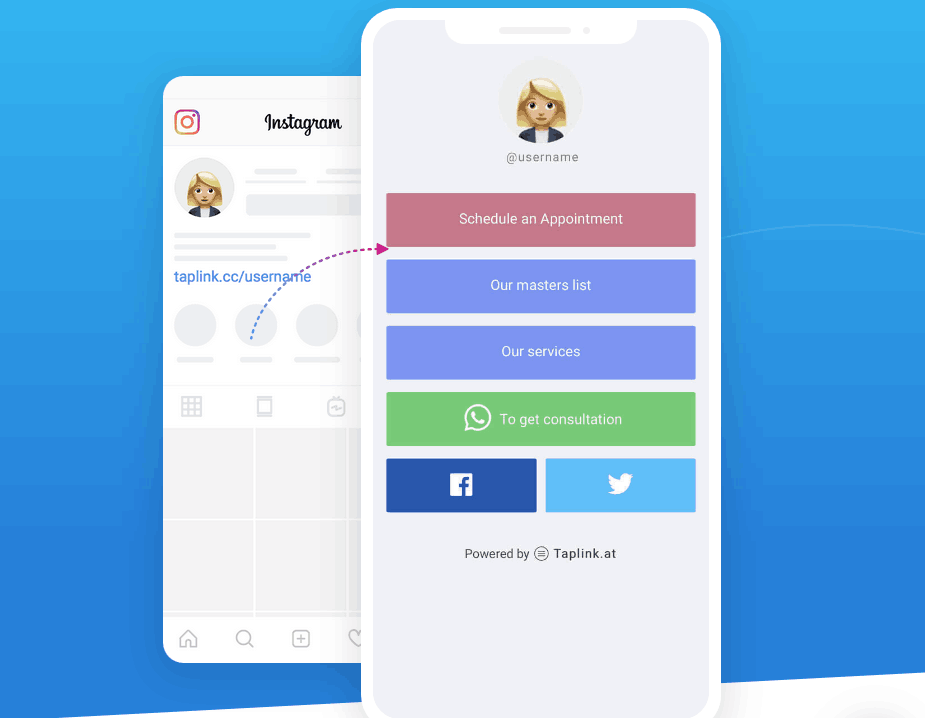 A thing to pay attention to is that Instagram allows using just one clickable link on the account. It is not sufficient: you have to add your contacts, a landing page, the support, and others.
Taplink can solve this problem. For example, a multilink service can make it possible to attach:
Your social media accounts and apps including Viber, WhatsApp, or TG.
Your landing page, and customer support, with your sales bot.
An image carousel.
All that you consider essential can be attached to a multilink. Taplink saves your customers' time and stimulates users to purchase your products instantly.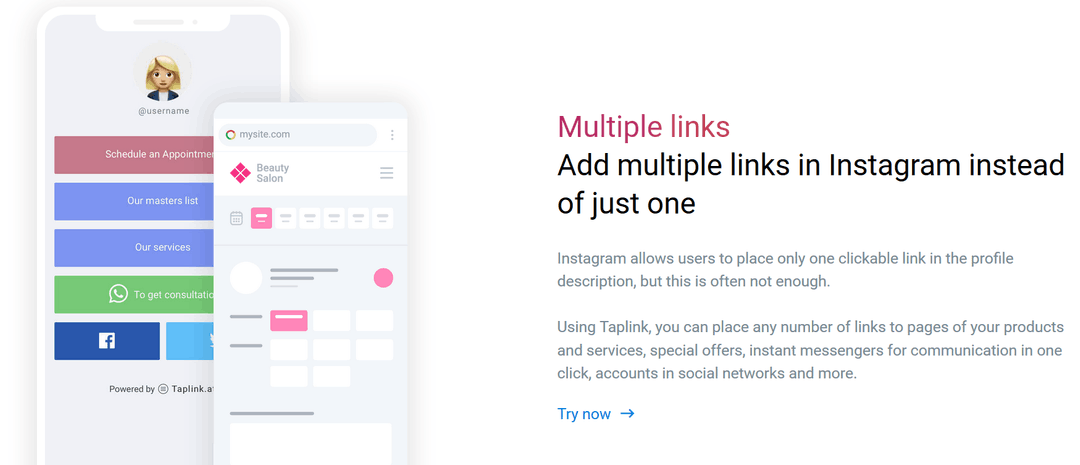 Getting busy with experiments
Now you have some ideas on how to use your business account, create a correct bio, and use Stories effectively. There are various things to do on your webpage, and if you find the practical tactics, the results will surprise you. Dare to experiment with different ideas and in order to get users' attention. Instagram definitely is a powerful tool, which can make your brand the leading one.