Instagram creator vs business account
04.12.2020
Over the past few years, the number of active users of the social network Instagram has been growing. Developers are actively improving the platform, making it more convenient and functional. Last year, in addition to personal and business profiles, the Instagram Creator account appeared on the platform. Since then, a vast number of truths, lies, and myths, have formed around it. We believe that innovation has great potential and this is just the beginning of the era of influencers, who invariably gather a large audience around them.
In this article, we will look at how a creator account differs from a business account, what advantages it has, and whether it is worth switching from one to the other.
What is an Instagram creator account?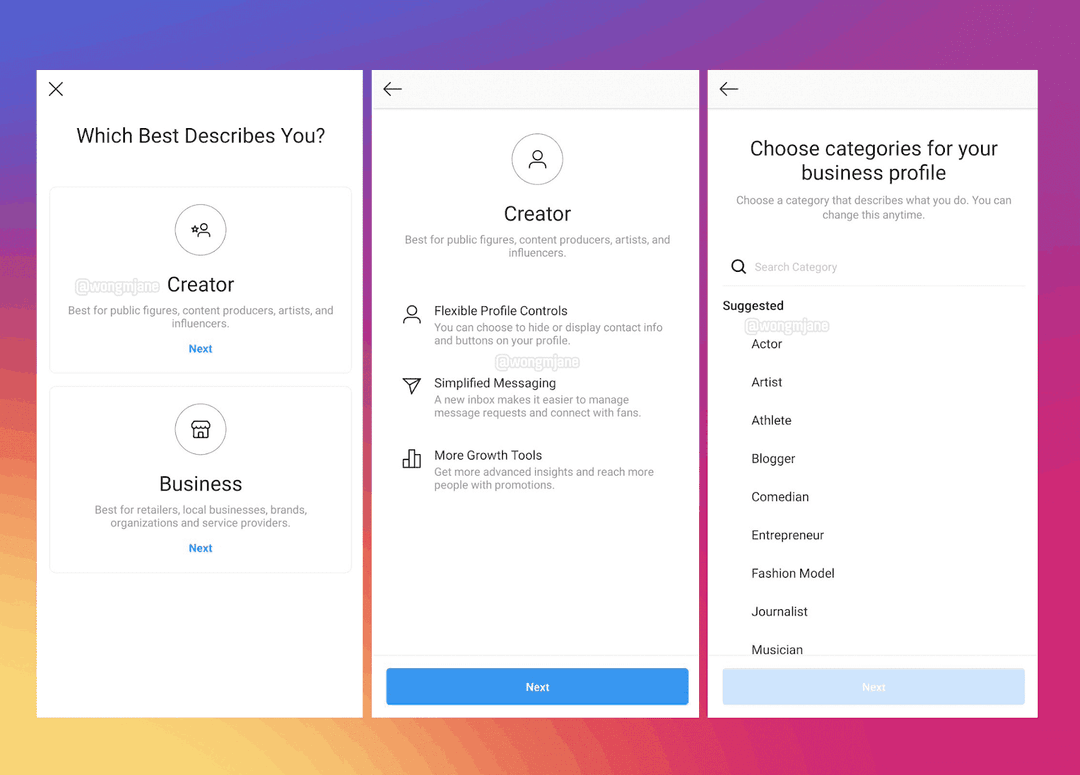 A new kind of account appeared on Instagram in 2019 — a Creator Account or the Author's Account, created specifically for bloggers. What was the author's account designed for? The number of influencers is constantly growing and already represents a separate segment of Instagram users. Developers try to make it easier for them to perform monotonous tasks and achieve greater efficiency in blogging. While the new type of profile is being developed, take a closer look at the new tools.
Who are Instagram creator profiles for?
You can use the Creator's Account to count how many followers subscribed to you in a day, and all the other statistics from the business account will remain in your app after you switch to the Author's Account. You can also use this profile to officially collaborate with brands and stores. Why should you switch to the author's account?
Stores that sell products and services do not need to do this, and public figures, activists, and anyone who wants to create a personal brand can appreciate the benefits of switching.
Try out novel features, expand your capabilities, and don't miss the chance to make your blog better.
Can anyone have a creator account on Instagram?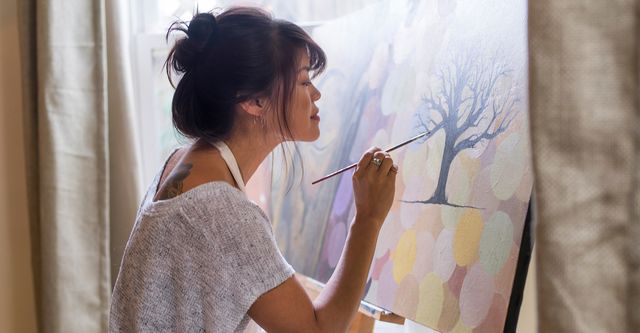 Although the creator profile does not have many novel features yet, it is quite possible to simplify the daily routine with them. Let's finally decide what to choose on Instagram: a business account or a regular one, which is better in practice? All interested users can switch to it at any time.
Moreover, developers are unlikely to limit themselves to the existing set of tools, and will gradually add new ones. You can switch back at any time, so do not be afraid to test everything in practice to boost engagement on your profile.
What special features do Instagram creator accounts include?
With the ability to switch to the creator's account, it makes sense to figure out what it gives. If everything was immediately clear with the business, the owners of such profiles could start promoting themselves with advertising and monitoring the statistics, so what does the author get?
Instagram added this type of profile for influencers. These are people who are not directly involved in sales, their task is to talk about partners and promote them.
This format is also suitable for lifestyle blogs, personal pages of popular people, celebrities, and experts. The main difference between a business account and a regular one is that while maintaining functions for blog promotion, there are other interesting features that boost engagement on the page. Those who create unique content for subscribers, the audience, will be able to organize their work on the promotion of a personal brand more comfortably.
Instagram creator profile vs Instagram business profile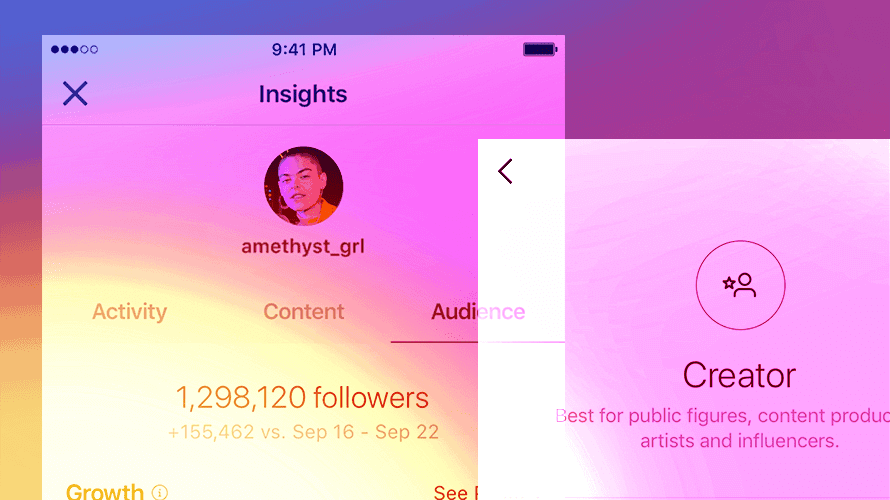 Many business owners who are just starting to promote Instagram are wondering how they can promote their product, service, or business. Should we switch to a business account or a creator's Instagram account?
What is the difference between a creator account and a business profile?
As mentioned above, access to marketing and statistics depends on the type of profile. The creator account on Instagram has all the same features as the business account. The difference between a business account and creator account in Instagram from the usual one is in the presence of functions for promotion, while the creator's account contains even more features:
1. Statistics on posts
The author can not only track users who joined or unsubscribed, but also see which particular post received a particular reaction. The audience is our everything, so the more information about their reaction is available, the better.
2. Sorting messages
Public figures write a lot and not always in business. To filter the incoming stream and not miss important things, you can divide your Inbox into the main and shared folders. In the first place put personal and business correspondence, in the second-everything else, you will understand when there are time and opportunity. Don't worry, the other person can't find out which folder the conversation is in. To sort, click Details and select Move. It is advisable to do this immediately.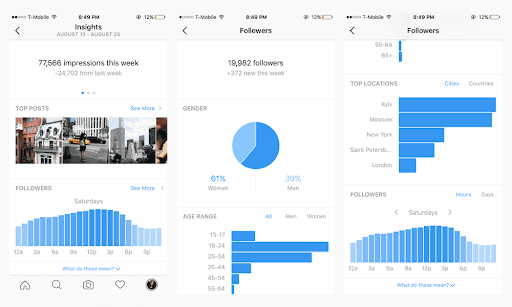 3. Viewing statistics of your promotion
If you want to arrange a promotion, you will be able to launch it exactly through your account on Facebook. Nevertheless, you can track statistics and analyze results directly on Instagram.
4. Hidden contacts
To reduce the amount of incoming data from other channels, you can hide contact information. This is very useful since celebrities and influencers receive thousands of messages every day, and it is physically impossible to respond to all of them.
5. Partner posts
Some bloggers have gained access to a still-under-testing feature for posting partner products. We hope that soon all the authors will be able to appreciate it.
A creator account: pros and cons
The authors don't have many new features yet, but they all simplify the life of bloggers with a large audience. Instagram will most likely not stop there and will continue to please users with new features.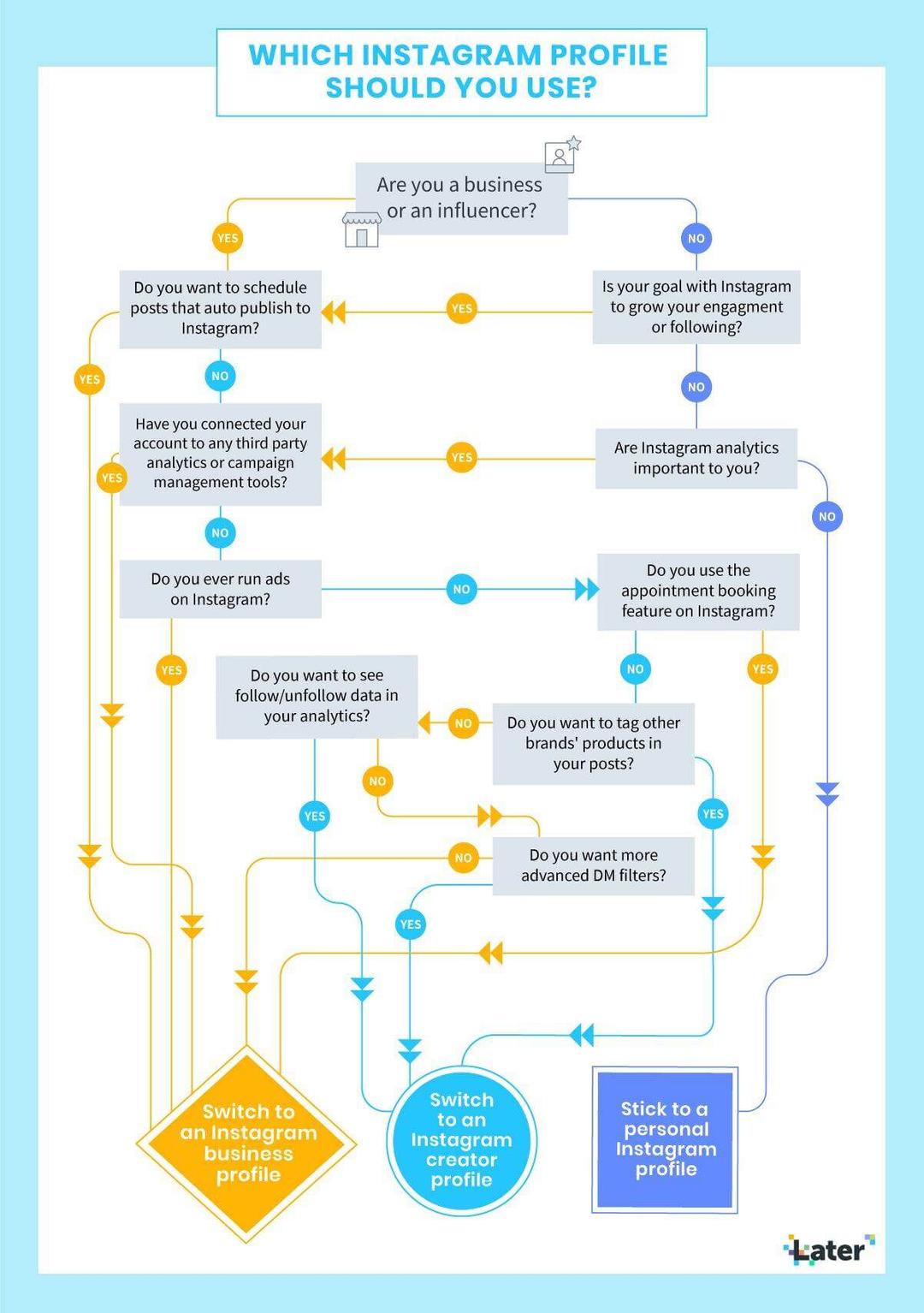 Do you doubt whether to switch to the author's account? For business, this is not particularly necessary, but for influencers and personal brands, it is quite justified.
At least the format is worth testing, and you can switch back to the business profile at any time.
So, what are the pros and cons of the author's account?
Let's start with the pros:
Advanced Analytics.
Control over the display of contact information.
Convenient sorting of incoming messages.
Transparent work with advertisers.
More categories to choose from.
The official status of the content Creator.
Cons:
Deferred posting tools don't support the new profile type yet, but you can now use the built-in Creator Studio service on Facebook to schedule posts.
The new product is being tested and problems may occur.
Calls to action in the header (book, order, etc.) are not available for authors.
How to switch to an Instagram creator account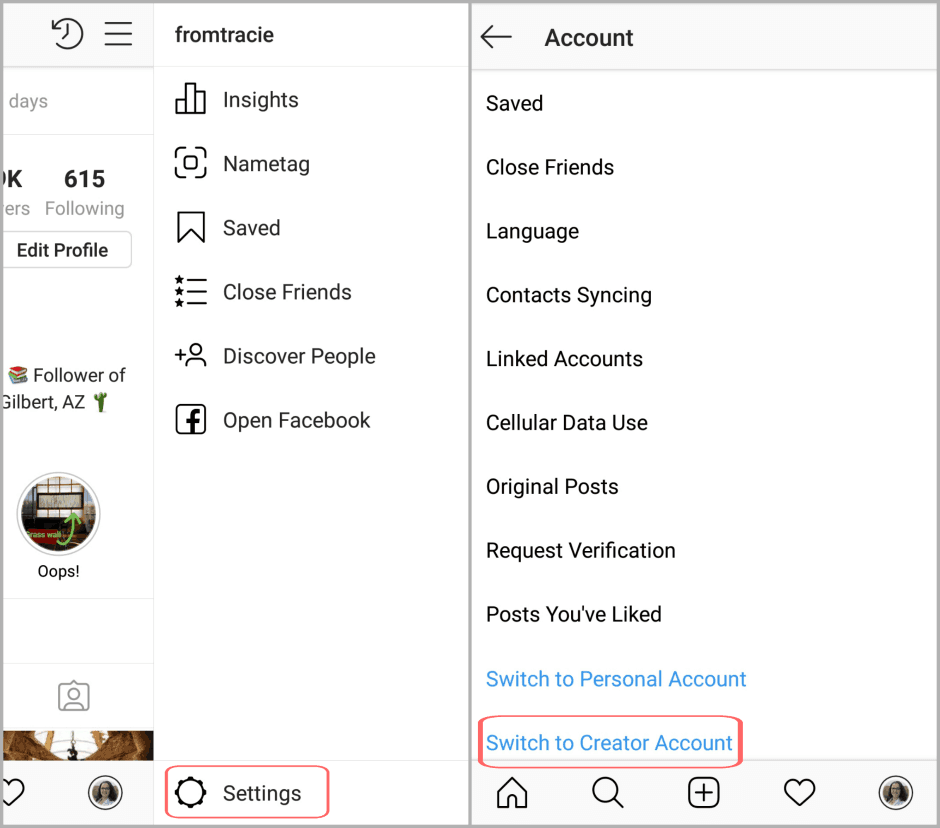 To do this,
Go to Settings-Account-Switch to the author's account (if there is no such option, connect the profile to the business page on Facebook).
Then select a category and you can use the search. There are more options here than in the business profile.
Now configure the display of your page header. Instagram offers to show or hide tags for categories and contact information. In the preview, you can immediately evaluate how this section will look.
Open your page. Click the three bars on the top right and go to "settings."
Select the "Account" section and then "Go to the author's account."
Select "Creator."
That's it, you've moved to the Author's Instagram Account.
The common tricks for both types
Beautiful design and visual style help to stand out from the crowd are better remembered and attract to read your posts. Let's see how to create a profile on Instagram so that no one can pass by.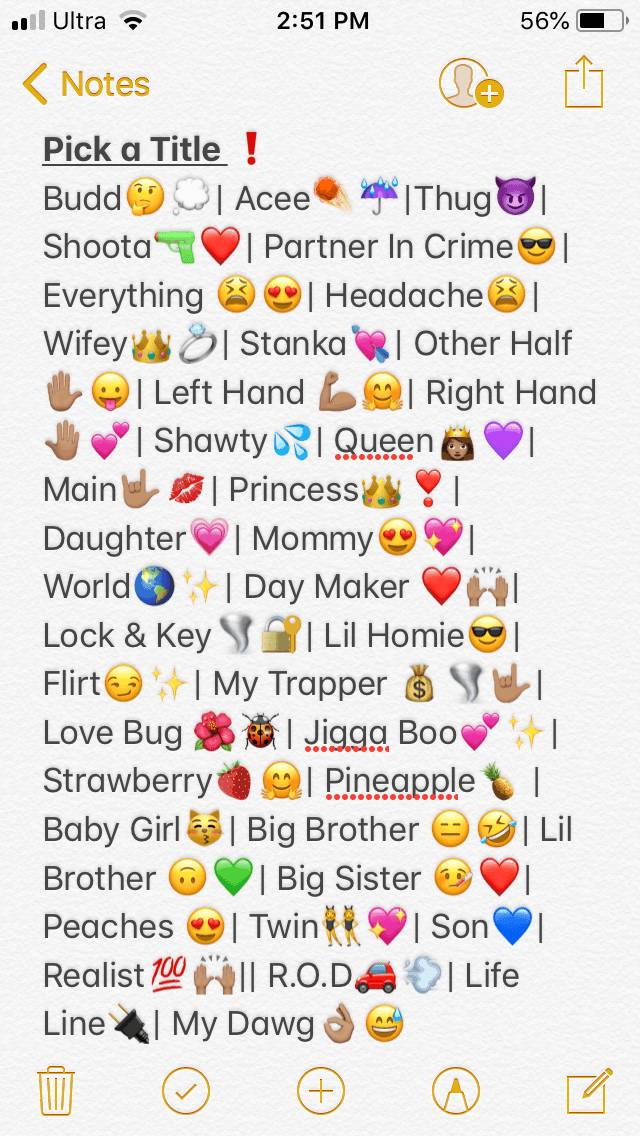 Nickname is the name of the account. The simpler and shorter the profile nickname, the easier it will be to remember it and find it in the search.
Try to choose short names that match the name of the business or convey its essence. For example, flowers.moscow is suitable for delivering flowers in Moscow, and for a coffee shop — something with the word coffee. The necessary names are often busy, and in such cases, spellings with a dot, underscore, or abbreviation of the city or country come to the rescue.
Make the header design
A header is a business card for a profile. It is usually read when you first visit the page, so it is a great opportunity to engage new users to your profile. To create a striking header on Instagram, you need to work with the avatar photo and description.
The profile picture usually has either a company logo or a portrait of the person the page is dedicated to. Large logos and large images attract more attention. A well-designed profile header gives you an accurate idea of where a person has ended up and what they will find on this page.
Organize the story highlights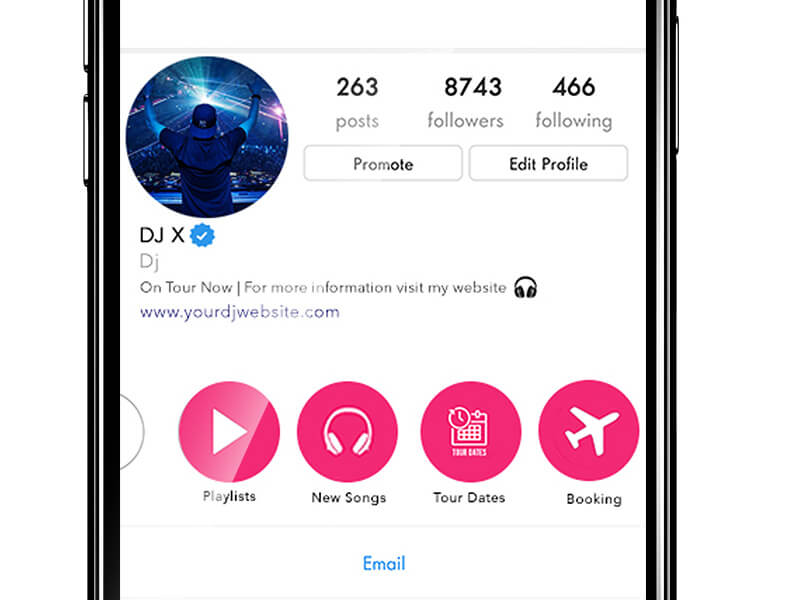 Eternal stories are a good way to organize information on a page and bring forward all the most important things. Depending on the type of page — personal, business, or store, you can divide the highlights into convenient categories with a range of products, reviews, or discounts.
Don't ignore the eternal stories, let them work for you.
Select the mood and color of the feed
The mood of the feed is determined by the impression made by all the posts as a whole. This can be a light or dark mood, summer or winter, serious or frivolous mood.
Before you decide what the design of Instagram will be, determine the overall style of the company and try to find visual associations for it. You can get inspired by analogies in the accounts of famous brands.
The color scheme and mood of the profile must match the audience that the content is being created for. For creative and youth brands, bright colors, and a light-hearted style will be appropriate, while for older audiences, calm pastels will be appropriate.
Think through the publication pattern
Visually, the feed should be smooth and uniform. The human eye tends to search for patterns, so we involuntarily link together different photos in the feed. How do I design a page on Instagram to give this relationship more beauty and engage the reader? The grid will help you with this: a pre-planned order for posting posts.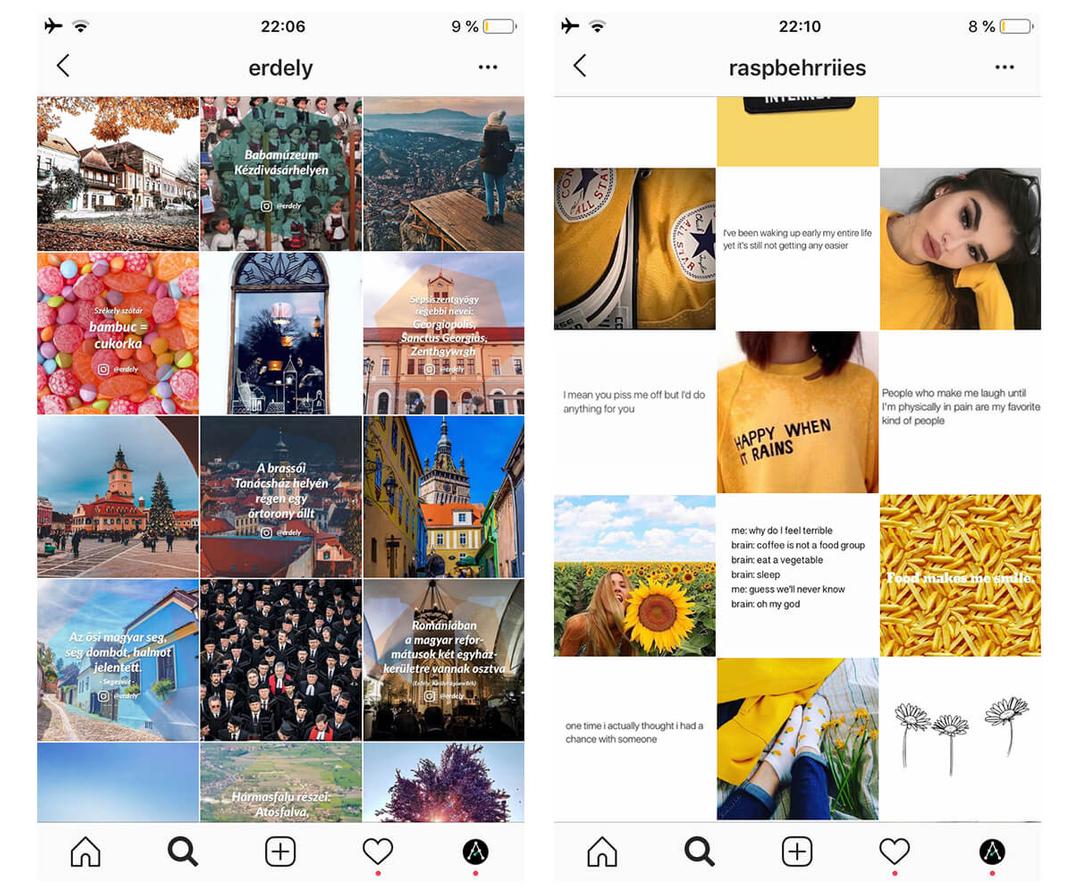 To choose the pattern that best suits your profile tasks, decide what you want to do content about. Select 3-5 types of publications and alternate them in the profile. This can be photos of products, reviews, stories, or just beautiful photos on your topic.
Post only high-quality cool pictures
Whatever the design of Instagram, low-quality or banal photos will completely ruin the whole aesthetic. Instagram is primarily a visual social network, so it's worth working over a photo. This task is greatly simplified by the Canva photo editor, which contains all the necessary tools for working on photos: photo Bank, photo editing, templates, text, and icons.
Stick to consistency
The best Instagram profiles create a feeling of finished work. Regardless of the type of content, a profile looks better if it repeats the genres, templates, filters, and fonts in photos.
The easiest way to configure your templates is in the Canva constructor. There are thousands of templates for Instagram posts available for editing on any topic - from travel to sales, there are ready-made Russian-language templates, for example, this one with a quote:
Make stories look like your feed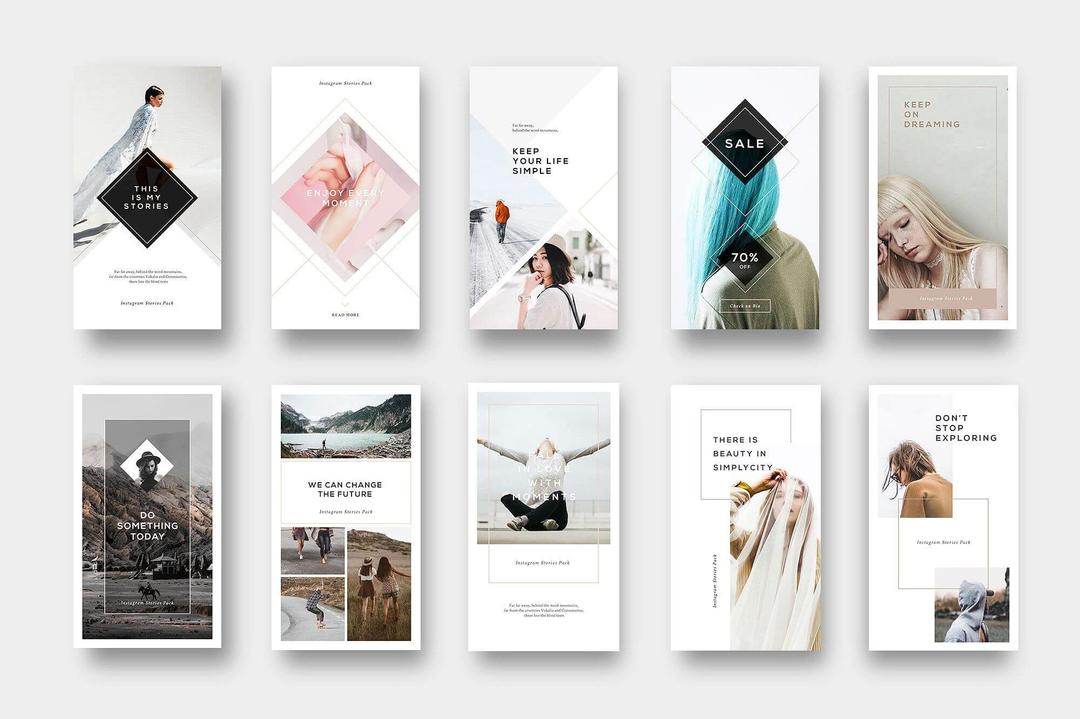 There are no strict requirements for creating stories on Instagram because they only live for a day. This frees you up and gives you more space for creativity and experimentation.
Here are the main principles for creating Instagram stories:
make them visible
make them look like the main profile
add information from posts to stories
Sell your lifestyle
Marketers have a saying that the customer does not buy a drill, but a hole in the wall. This is a figurative expression that people are not so important to the product itself as to how it changes their lives. In the case of Instagram, this principle comes in advance, because people come there for inspiration and entertainment.
Do not describe the properties of the product to customers, but rather show them the life that they will get with the purchase. For example, the Surf Coffee chain does not sell delicious coffee, they sell freedom, youth, communication, and all this in the soft, dusty colors of an early Tumblr feed.
Use hashtags and subscribe to them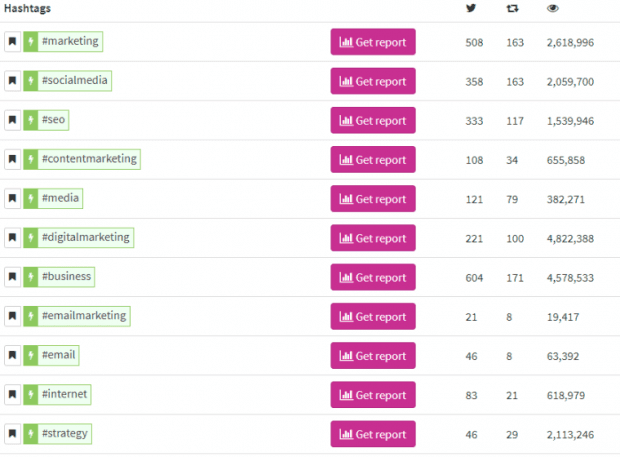 Why hashtags are required:
Self-presentation;
Updating the text;
Promotion of products and services;
Navigating your account.⠀
The optimal number of hashtags per post is 7-10. Let it be a couple of General on the topic of the post, the rest can be put in the mood.
TAPLINK as an alternative to the usual landing pages
If you are a private specialist or freelancer, actively sell goods or promote your services on Instagram, then sooner or later you will have to invent a business card and make a selling landing page. But a vcard site is long and expensive, and the result is not always worth the money spent. There is an option to simplify this stage and create a functional and cute landing page directly on Instagram.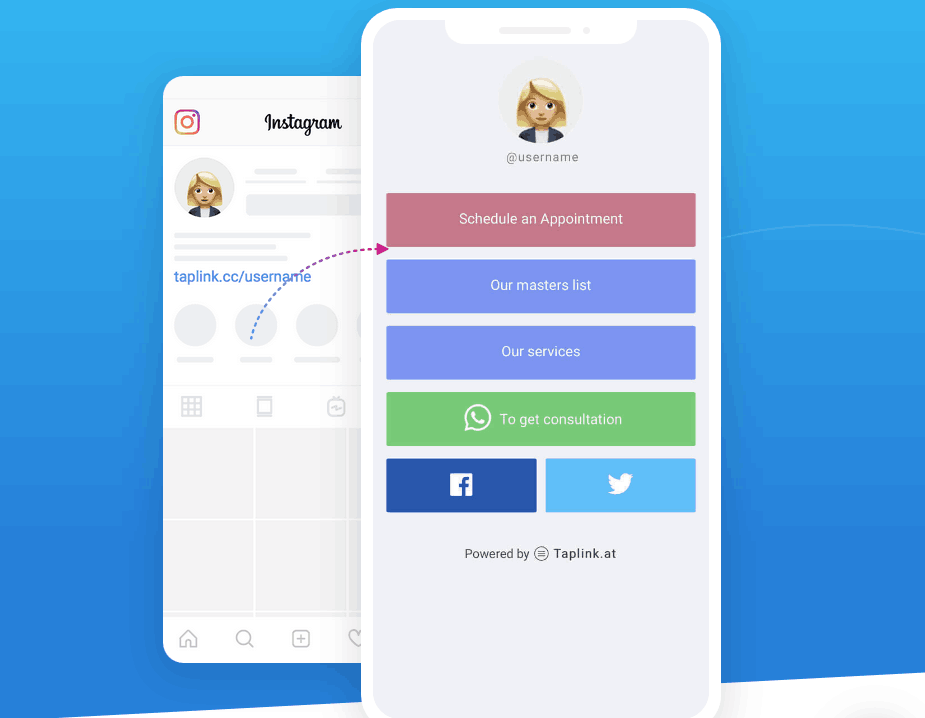 Instagram allows you to place only one clickable link in the profile description. Is this enough? No, most often the one link is missing. After all, you need to show the selling landing page, place accounts in other social networks, send the client to the special offers page, and show your expert article.
Thanks to the Taplink service, you can place any number of links in your profile. But this is not its only function.
TAPLINK FEATURES FOR SMALL BUSINESSES
Taplink has several fares, and the options are, of course, highly dependent on them. We will tell you about all the options, show you what you can do in the paid and free rates. And you will decide whether the service is worth your attention.
In addition to creating a multilink Taplink allows you to:
connect all popular messengers so that customers can start a conversation with you in one click;
connect an online sales register and accept payments without leaving Instagram;
export the collected orders to any popular CRM or use the order management system of the service itself;
create a microlending-a concise page that will sell or even an online store with a catalog and shopping cart.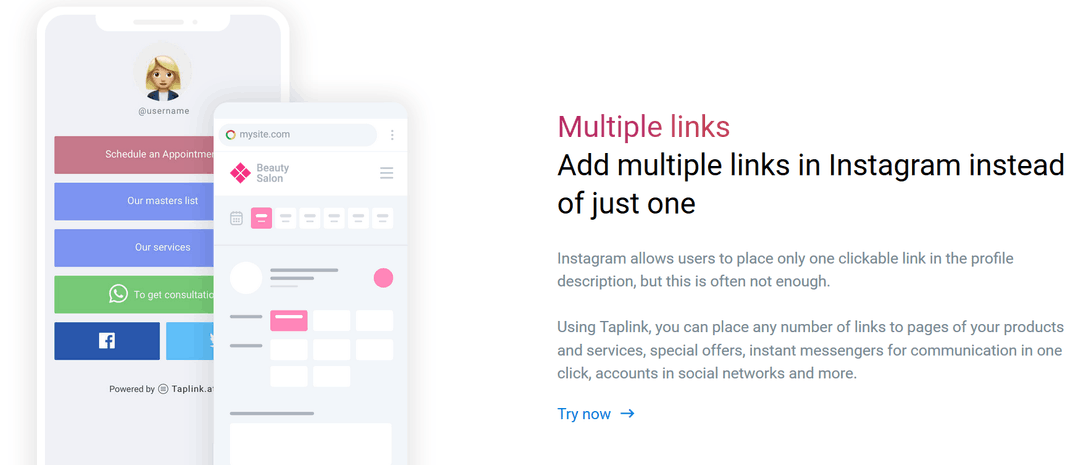 With Taplink, you can configure the request form for collecting data. Add the required number of fields and questions. And immediately see requests inside the service. Change the work status for new requests.
Also, you can configure internal statistics for the service to measure the level of engagement. It shows clicks and conversions on links inside the service.
Thanks to Taplink, your potential customers will not be lost when clicking on links. They stay inside Instagram, communicate and make purchases here.
Create with Creator's Account!
The creator's account is an attempt by Instagram to separate influencers into a different segment. Their work has many features that are not provided in the business profiles. This is why the transition will help bloggers conduct their activities even more effectively. The limitless freedom for creation is open, so create. However, the best creative ideas and inspiration come to mind when you forget about the rules.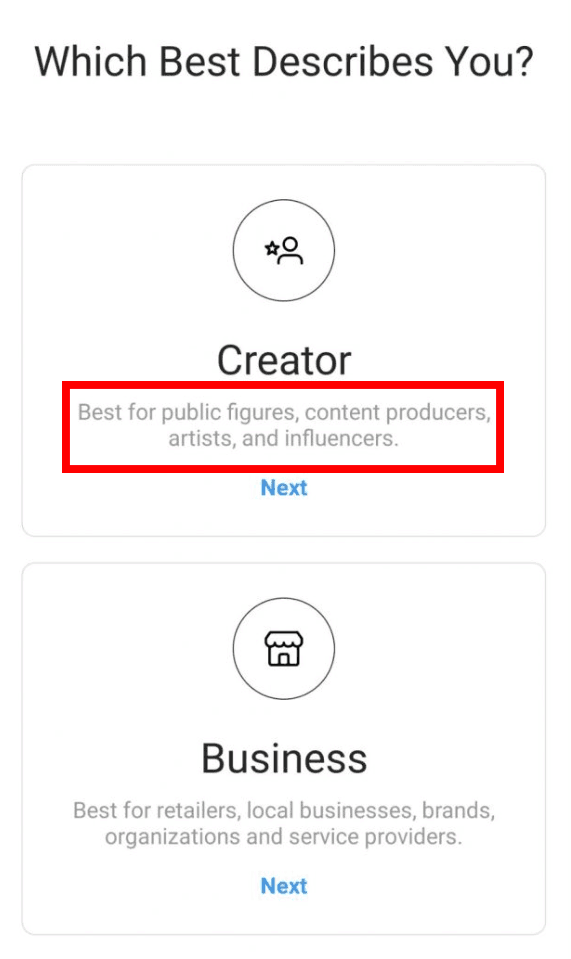 Do not be afraid of experiments and new formats, because luck accompanies the bold Without a genuine pleasure in the process of creating Instagram will never be sincere, and vice versa: it does not matter how perfect the posts in the feed are, if they have a lot of life and buzz, they will be popular. The author's account will be updated, so it is better to start learning new tools now, while there are not so many of them yet. Test and share your impressions in the comments.