Native ads:
secret tactic to win dividends
03.21.2020
Native advertising is taking over the market. It is estimated that in 2020 native ads capitalization will reach $85 billion. It looks like people are fed up with classic pop-ups, banners and pre-roll videos. And if you want to grab both their attention and pennies — native ads are the answer.
What is native advertising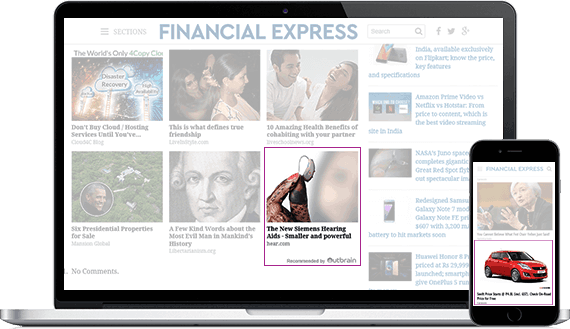 Native advertisement is a relatively new type of promoting goods and services. Debuting circa 2012, it managed to become the main driving force behind today's marketing. So why is it native exactly? What makes this advertizing phenomenon so relatable?
Well, it's easy. A native ad is skillfully disguised as some valuable content. It is camouflaged as a piece of entertainment and/or guidance. And this trickery is designed so well, that a native ad actually becomes something useful. Something that people can and want to relate to.
Such an ad doesn't throw the aggressive Buy It! message right into your face. Instead, it behaves in a subtle manner. First giving you, as a viewer or reader something you can actually benefit from.
By the end of an infomercial, before the curtains drop, it briefly mentions:
Particular perfume,
Airline, Real estate agency,
VPN service, etc.
Like it didn't mean to initially, but since you're here reading or watching all this...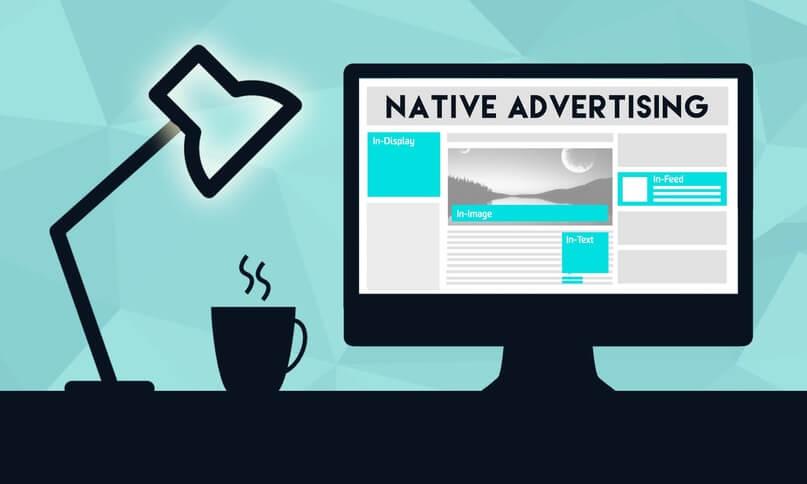 And this proves to be a winning strategy. Over the years people learned how to be blind when ads appear. We get bombarded by them so much, that in fact, we don't receive the advertised message anymore — it all turns into a buzzing white noise.
Why marketers prefer native advertising
The answer is simple: they actually make money. A native ad doesn't avert your potential client from the start. People hate it when they are used by advertisers. They instantly detect an attempt to push some 'useless junk' on them.
A native ad offers content instead. It helps solve a problem. It provides tips. It teaches how to avoid danger, such as money loss. And sometimes it puts a smile on your face with the help of comedy or witticisms.
So, what is good for the client, is also good for your business. Native ads establish a genuine connection with your consumers. They don't just demand 5 minutes of your time, a donation to the political party or $35 for a pair of Skullcandy earphones. They also give.
This strategy pays off handsomely in the long run. As a 2015 research by Content Marketing Institute shows, 70% of consumers learn about products through content. Content that evokes interest, creates intrigue or triggers emotions.
Why choose native ads?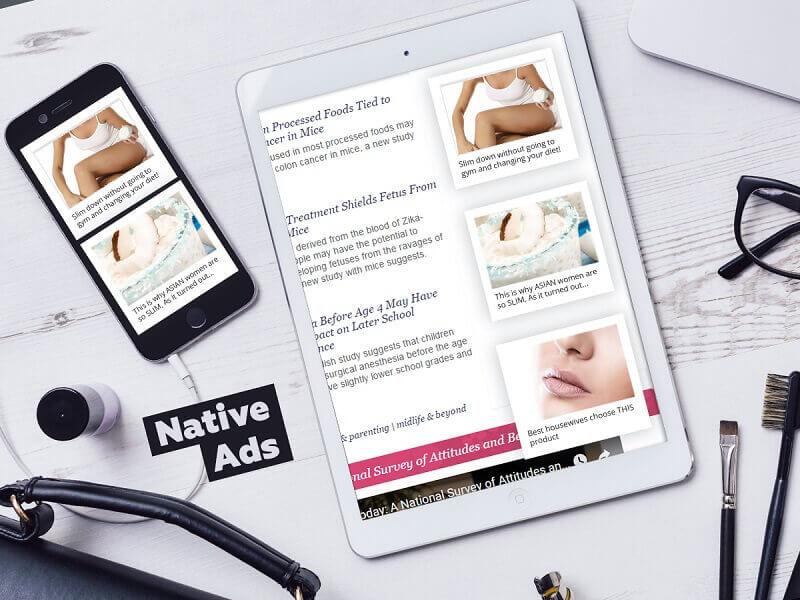 Again, the answer is simple: they grab attention. They stimulate engagement. And it's not only about emotions that an ad about traveling to the frozen caves of Iceland or a new line of Canon's photo lenses can bring to a person.
No. It's also about relevance. And in this context, the definition of relevance is non-disruptive ads. For example, if you're a fan of woodturning who never in their life cared about snowy slopes of Vermont, you wouldn't appreciate an ad featuring Yamaha snowmobiles.
Like an artful spy, native ads can perfectly blend in. Their design, voice tonality, emotional vibe, and so on, do not create a dissonance that may disenchant the consumer.
And the advertised product doesn't distract attention. Although, it plays the central role.
Native ads in action
Let's review a few good examples of native adverts that did well on social media.
1. Margarita Day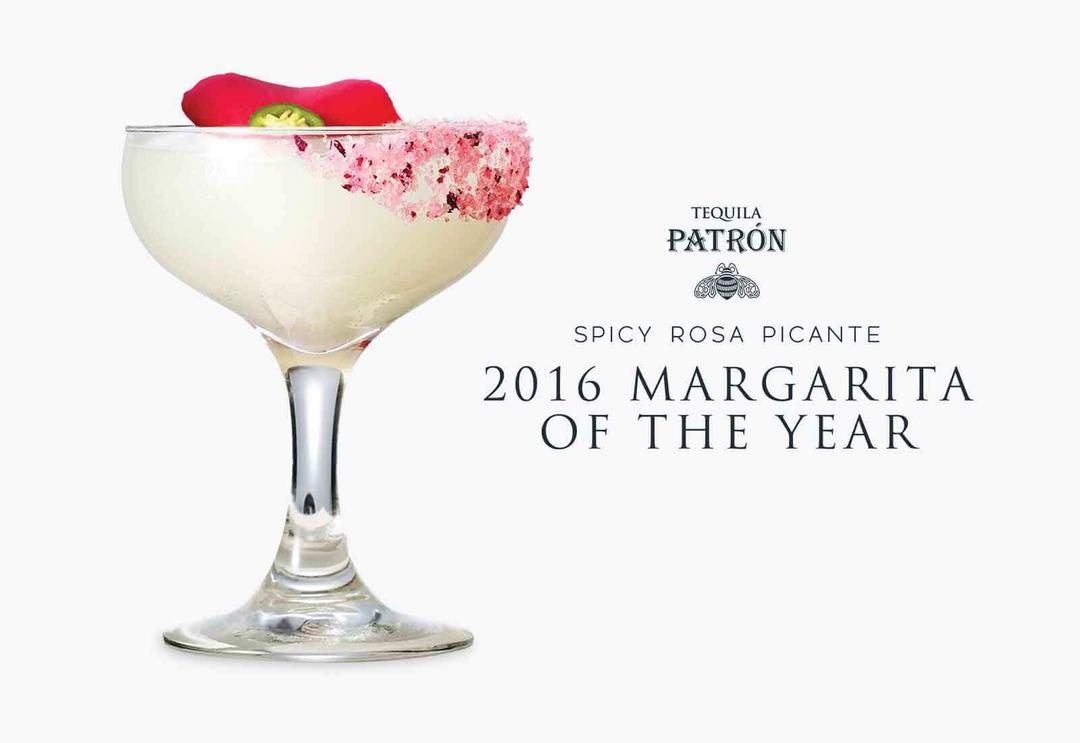 A native ad doesn't have to be a story, article or video all the time. Sometimes, it can be an event. That's what Patron Tequila did with the international Margarita Day. They began promoting a hashtag #MargaritaOfTheYear on Twitter.
The followers were asked to vote for the best new Margarita cocktail recipe. This way an advertisement got magically turned into a socially cool event. It made people tag, comment and share what Patron Tequila gave them just as a fun little thing to do.
2. The Message
And here's an example of a native ad turning into a full-blown show. It's about an amateur podcaster and a team of cryptography specialists who explore a mysterious sound signal received from outer space.
The whole thing was launched by General Electric. Shortly after, it spawned a whole fandom. The podcast got downloaded 4 million times in about 30 countries. Reddit users discussed theories behind the show. And finally, The Message won a Webby award in 2016.
3. Jackpot
A native ad can also be a guerilla war. At least, that's what the New York lottery turned the promo-campaign of 2016 jackpot into. They hired 211 drummers who had to keep drumming nonstop for 12 hours. Near grocery stores, supermarkets, etc.
The tactic stirred buzz across NY and the whole country. It is estimated that the stunt attracted attention on social media worth of $4,5 million if paid for regular ads or commercials.
4. Puppies for the win
Krisers Pets, which specializes in grooming pet animals, picked a simple, yet effective strategy. They took a dog, put it through a bath day and made a photo shoot. The message turned out quite catchy: a grumpy-looking pup, covered with a shampoo foam.
The photo is supported with a laconic call-to-action: Pup needs a groom? Come in for 20% off your first full service. The ad probably hit the bull's eye. It was addressed to animal lovers who:
Have pets.
Can't pass by a cute-looking doggo.
Would appreciate a considerable discount for a first visit.
5. India untamed
An Instagram post by National Geographic earned 136,000 likes. It described the Indian region of Ladakh as a place where the time goes backward. The poetic post was illustrated with a stellar photo of the Shey Monastery.
The whole thing was sponsored by India's government as a way to stimulate tourism. And we have here all elements of a successful native advertisement:
A beautiful story + photo.
Interesting info on the Ladakh region.
Algorithm of an Insta-post regularly published by NG.
Although the story specified that it was a sponsored content, it succeeded in making readers feel dreamy and emotionally engaged.
Features of Instagram native ads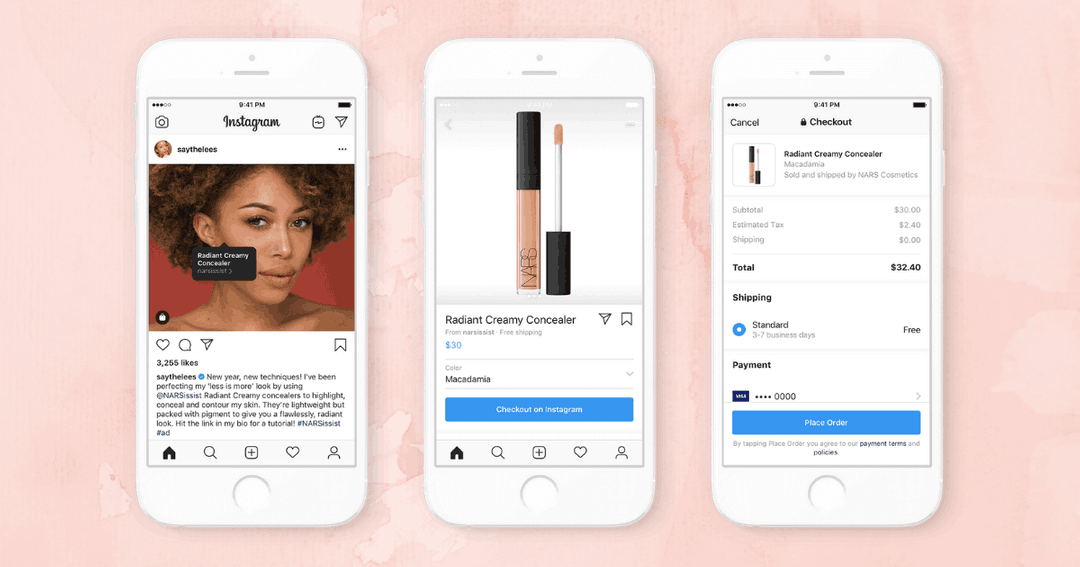 Here are a few things you need to know about Instagram's native ads:
Quality Bar is pretty high. Instagram started off as a platform for sharing food pics. The images you post must be eye-catchy, saturated and bright. And also with a decent resolution. Otherwise, some tech-savvy hecklers will be glad to test their sarcasm skills on you.
Self Serve. Instagram belongs to Facebook, which means it can use Self Serve algorithms. That means you can estimate demographics, calculate campaigns and get feedback on Instagram almost the same way as on Facebook.
Audience. Instagram is 'younger' than Facebook in terms of demographics. Besides, It's the place where female users prevail over the male ones. So, while planning your strategy, you must take into consideration who rules Instagram.
Costly ads. Instagram's price for advertising is higher than on other platforms. But as the analysis for mobile advertisers shows, CPM of Insta-ads also exceeds the efficiency of other types of advertising.
Friends with benefits. Advertisers have some privileges compared to regular users. You can create a carousel of sliding images, upload a 30-seconds video or post a link that leads to your website, e-store, etc.
Creating an effective native ad
Perhaps, you already architect a native ad for your brand. But to advertise something natively and succeed you must follow a few rules. So, here's an algorithm you should follow.
1. Content above all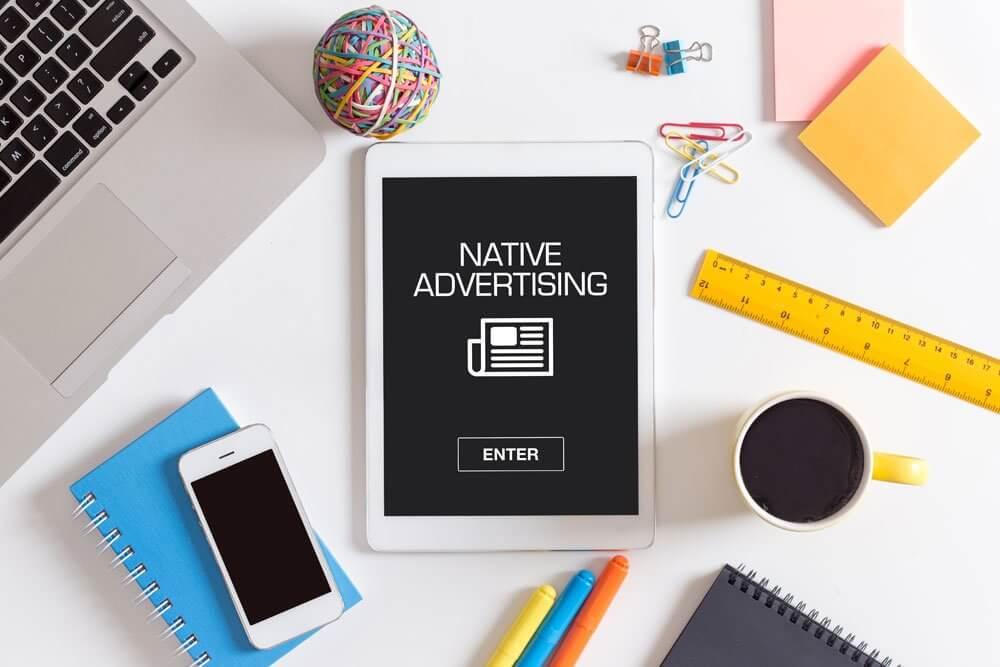 As you already know, a good native ad is defined by the content it brings. This content can be educational, analytical, comedic, adorable, heart-touching, and so on. Whatever genre you choose — it's fine. As long as it's useful for the end consumer.
Let's say an Instagram influencer got tasked to promote an HD camera. The unboxing thing will turn into a whole adventure for the viewers. The blogger will review everything: form packaging to optical zoom, stabilization and minimum focus distance.
In the end, the viewers will learn a lot about the gadget. They will know for which purposes it serves best — wedding shots, travel videos, YouTube vlogs, etc. And the influencer's genuine enthusiasm is likely to seal the deal.
2. Integrity
Your native ad must blend in. If you're posting them on Instagram — stick to the platform's format and culture. Do not try to make the aesthetics of different platforms overlap.
Do not forget about the central message. If you advertise your software — go to the like of TechRadar. You provide a good analytical service on finances? The likes of Forbes or Business Insider are what you need.
Moreover, if you post a native ad on your website, make sure it harmonizes well with the visual design. Pay attention to the color tonality, fonts, thumbnails, and so forth.
3. Multilinking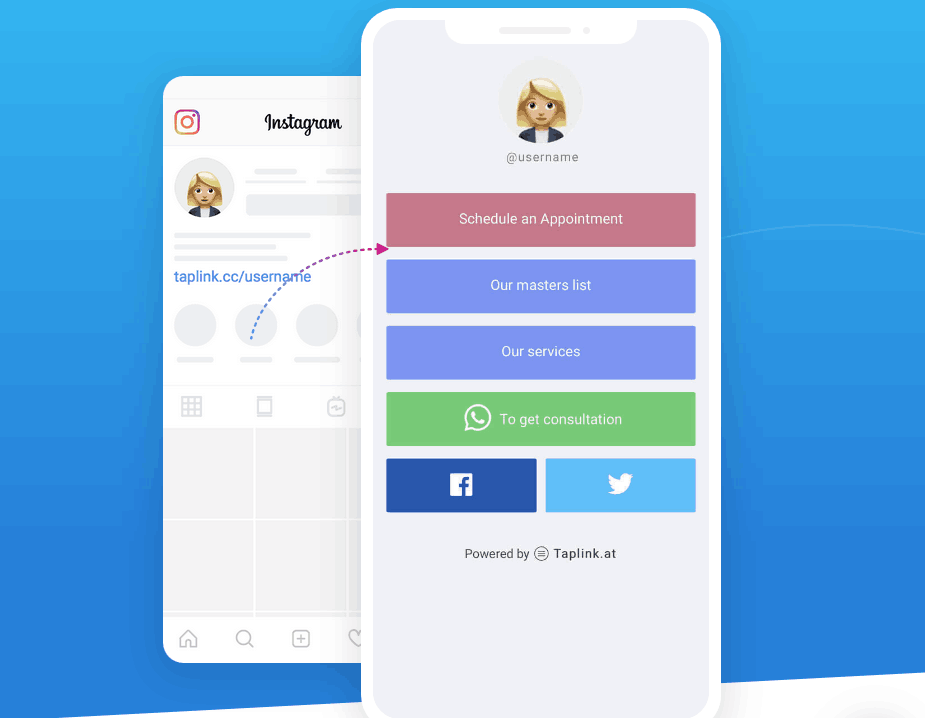 A native ad can magically increase the ROI of your Instagram profile, yes. But once you got the potential buyers on the hook, you should provide them with everything necessary:
Customer support.
Payment services.
Link to your website.
WhatsApp chat-bot, etc.
Instagram allows posting only one external link. And that's when TapLink comes to save the day. This service will allow you to connect various services to your Instagram account: from landing page to the Facebook group. There's even a free plan.
4. Give a warning
Don't forget to alert your audience that this is sponsored content. First, it's a legally binding thing to do. In 2016 Warner Bros. got punished by FTC for not disclosing that positive YouTube reviews of Middle Earth: Shadow of Mordor were sponsored.
Second, people hate being used and lied to. If you fail to disclose the commercial nature of your post, the truth will be revealed anyway. And your reputation may get damaged. Plus, after the precedent, all such ads should give a warning that they are ads.
Soft sells are the future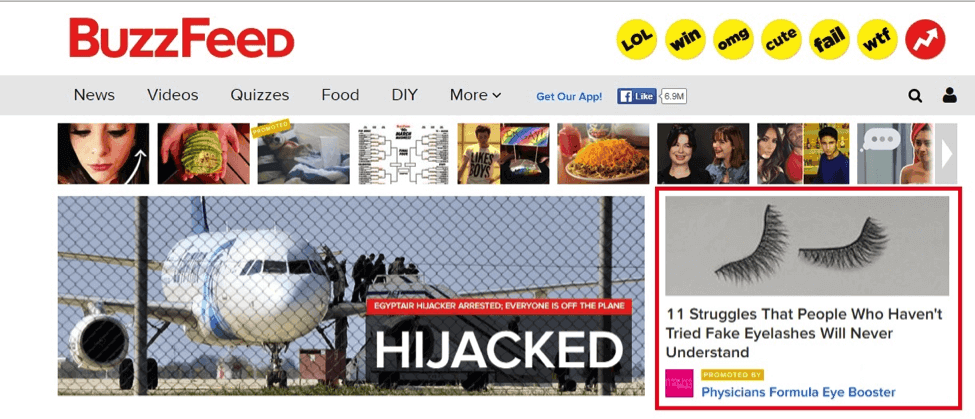 Now you know how powerful native ads are. Remember to create content-oriented stories, get creative with events and don't sabotage relevance. Native ads are taking over. And in the foreseeable future at least 85% of all markets will be dominated by them. So, hurry up!