Sales psychology:
best tricks to boost your sales
03.22.2020
Nowadays producing good quality products and services is not everything. Selling them to potential costumers gets trickier year by year, making business very complex and full of challenges. Fortunately, most of the obstacles are quite easy to overcome or even avoid. The knowledge of sales psychology comes in handy here.
What is sales psychology?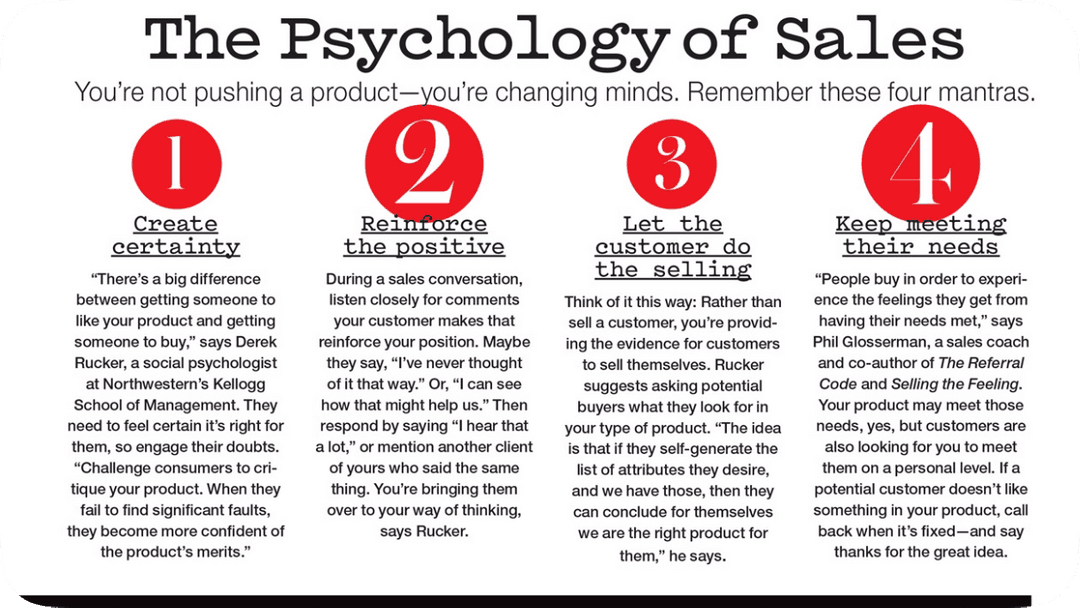 Modern people are spoiled for choice in every sphere of life. All of us make tens and thousands of decisions per day. Everyone got used to buying everything, choosing the best of countless options. A great diversity of brands and goods brings costumers a lot of joy and enables them to find whatever they need. At the same time, it makes them picky, excessively demanding and in some cases absolutely confused.
Trying to select a better option, fear of making a wrong choice and other psychological factors might force a prospect to put off buying your goods or even prevent the sale at all. However, costumers` decisions are not as chaotic as they may seem. By analyzing their behavior and seeing common patterns, a salesman can learn what a prospect wants, which leads to success.
When you understand how potential costumers think and what they want, you can present your services in the best possible way.
Moreover, looking at prospects as a psychologist will help you to understand which one of the products you should offer to a particular person to close a deal fast and easy. That is what sales psychology is about. The better you understand your buyer, the higher are the sales.
How is psychology used in sales?
Understanding your prospects' needs and expectations is key to turning leads into loyal customers. No wonder sales psychology techniques play an important role in any marketing campaign and are widely used by many famous and powerful companies.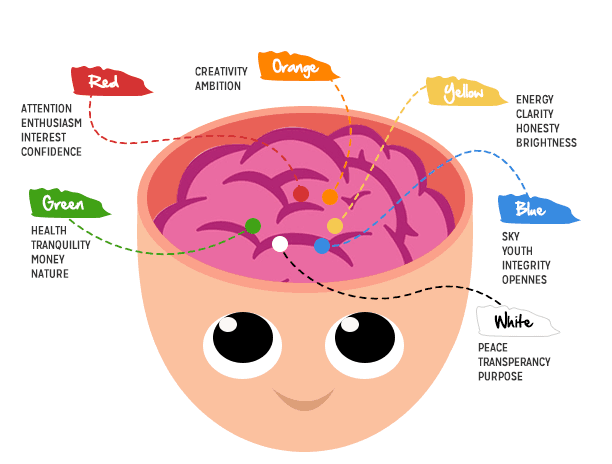 Have you ever noticed how differently selling one and the same product might turn? Some costumers just call and immediately order what they want, getting impatient if a retailer gives them too much extra information. The others are doubtful, ask many questions or even need detailed consultations and prefer to learn almost everything about the product they plan to buy.
If you listen to the prospects carefully like a psychologist and act according to their needs the chances to sell your products will increase.
Giving customers exactly what the ask for and the way they like it makes them feel special, important and wanted, which means they will be much more likely to choose you and come back later for some more purchases.
However, sales psychology includes much more than that of course. There are many tricks to attract and retain clients, encourage them to buy and recommend to their friends your goods. Not all of these retail sales techniques are too obvious, but you can easily use them even if you do not have a lot of practica in this field.
The Best Sales Psychology Tips and Tricks
Whether you offer your goods and services online on Instagram, your brand website or just in a local offline shop, retail never can be too simple, especially when it comes to psychology practice. The prospects` requests are often quite implicit, vague and tricky to use an individual approach that all the clients love so much.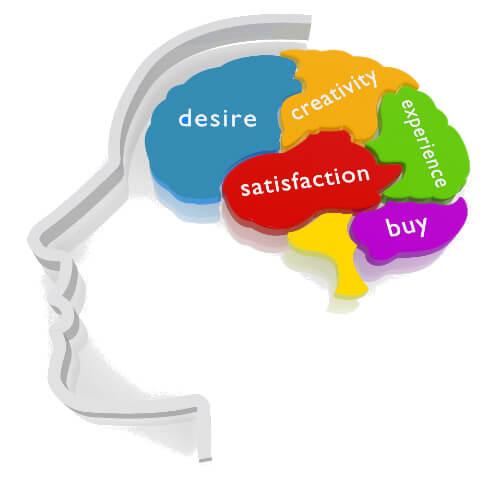 However, this cannot be an excuse to let things slide. Just think about all those cases when a prospect seemed to be so close to making a purchase, but suddenly changed mind without any particular reason. A couple of little psychological tricks could turn things around and tip the scales in your favor. And it really is a piece of cake.
Although modern business gurus sometimes come up with incredibly sophisticated and complex strategies, the majority of really effective techniques surprise by their simplicity and logic. Here is our list of the best psychology tips of all time.
1. Show you care and do it quickly
Nobody likes to wait, but you hardly find someone more impatient than a client that has just placed an order. According to surveys, most people expect to get a response in a few minutes. The more time is passed, the less excited about the purchase people feel.
If you let prospects wait too long, they might lose interest in buying your product at all and choose a competitor.
Moreover, getting responded to too late potential buyers feel ignored. It makes the first bad impression and gives rise to doubts. So if you intend to sell goods, you better call within the next five or at least ten minutes. Show your prospects you care.
2. Be consistent, but sensible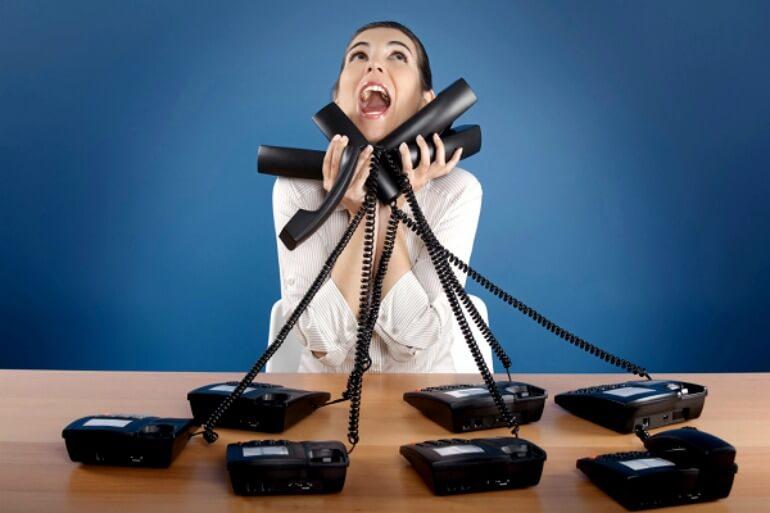 It may take quite a few attempts to get to your prospect. Not everyone answers the phone immediately. However, this does not necessarily mean your client does not want your product anymore. The person you are trying to reach might be busy at the moment, so it is advisable to call at least several times.
But make sure you do not act too annoying. Keep mindful intervals and call only at decent hours. Your prospects hardly will be in a buying mood if your call wakes them up or distract from work. Besides most people are much easier to reach after lunch and in the evening.
3. Win reciprocity
The reciprocity principle is one of the most popular and efficient sales psychology tricks. The technique includes giving your clients free samples, gifts, surprises, special discounts or organizing prize competitions and giveaway actions. This simple gesture of generosity lets people test your product and make sure it suits them.
In addition, when prospects get something for free they feel obliged and compelled to do something in return. It may increase their desire for a purchase and inspire them to tell about you to all the friends.
Influence like that means a lot. A happy customer is the best advertisement and a free one too.
4. Let them like you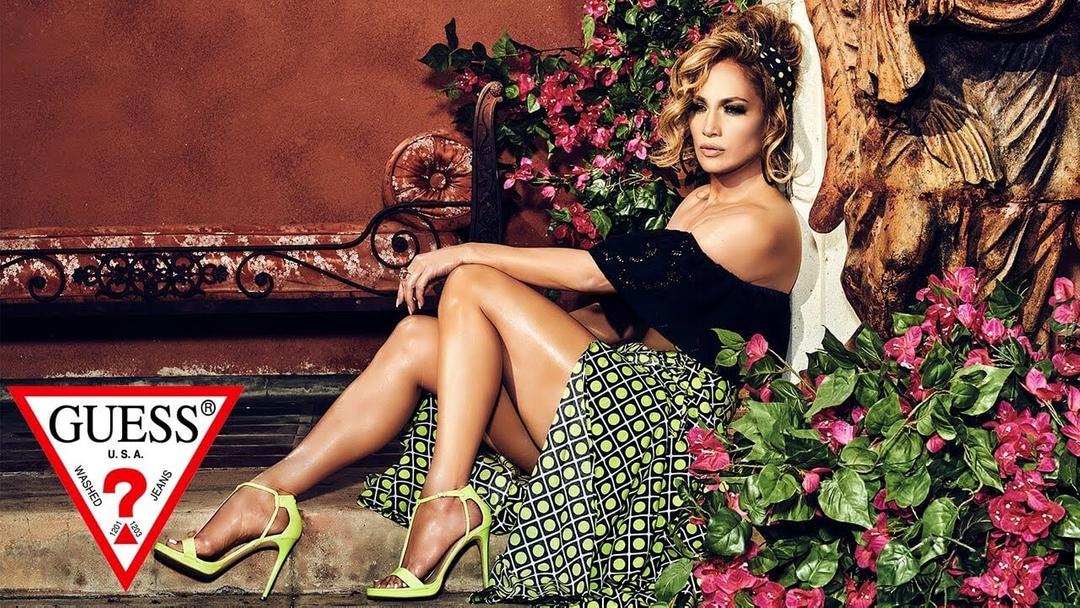 Retail seems to be a burden if the firm does not trigger any positive associations or connections. Give your audience a chance to like and support you. Tell your story, create a unique style, take a proactive approach, join the most vivid discussions, do not hesitate to comment pressing issues of the day and you will get loyal followers supporting you and your view of life.
Another way to draw some attention is partnering with celebrities and influencers. Their fans will not be able to resist testing your product and possibly become your brand fan one day. This tactic is popular among most companies, including Guess which Spring 2020 collection is endorsed by Jennifer Lopez herself.
5. Make limited offers
Most prospects will hardly bother to buy anything quickly seeing usual static pages. It changes if you add some discount and play off their fear of missing out. As soon as buyers learn an offer is at risk of running out or time-limited, the get it before it is gone mindset steps in.
6. Optimize and categorize
According to psychologist Liraz Margalit, "the more options we have, the less likely we are to make a decision at all". Paradoxically, though, offering lots and lots variants you do a disservice not only for potential buyers but also to yourself.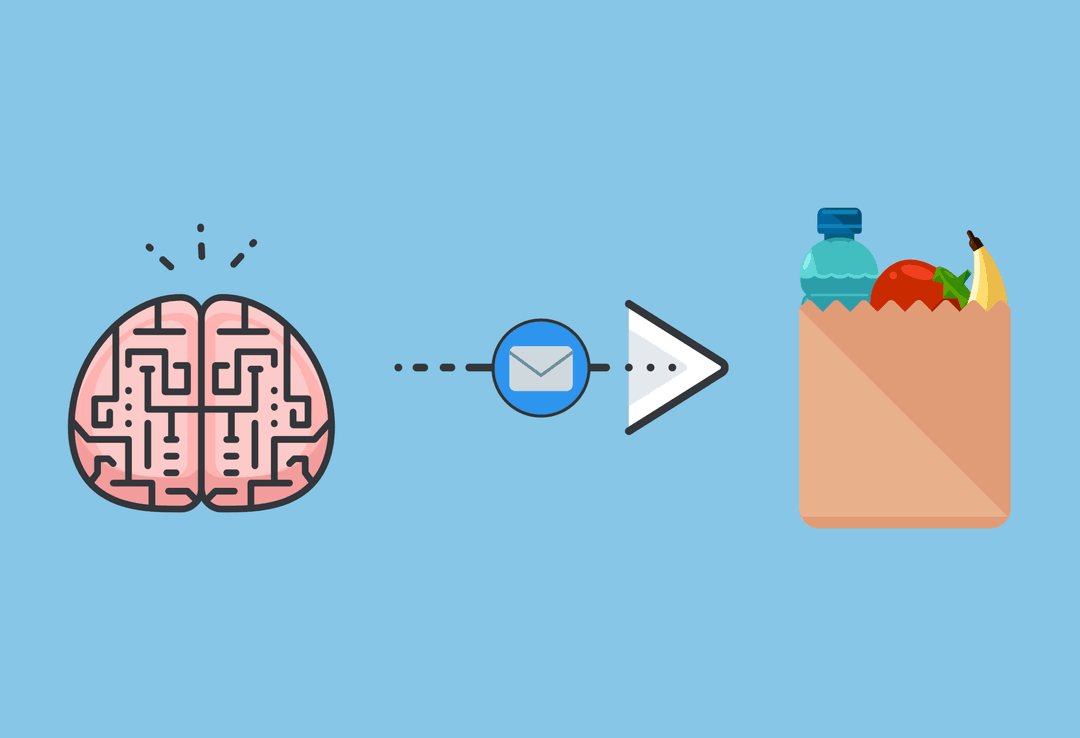 No matter how thrilled they are to have a wide choice in the first seconds, in the end, most people get stuck unable to make up their minds or just walk away without buying anything.
That is why having several good recognizable offers is in many ways better than having a zillion similar pieces. If you have many products you may want to chunk them into categories or design a comparative table to simplify the choice. Otherwise, buyers might start looking for some side options to break free from deadlock. This is how human psychology works.
Ways to Win Sales and Influence People
A battle for costumers` attention and loyalty determines the fate of the business literally. You can never have too much influence or be too successful. So you should always remember that every step and every your Instagram account piece means a lot because it can win or lose sales and your loyal audience.
First of all, do your best to share inspiring posts on the most discussed topics, mixing them with how-tos, your company`s news and goods photos. It will provide you with more followers and increases rates of engagement. However, this is just the first step. Now you need to lure your audience to your online shop.
The best way to fulfill the task on Instagram is to integrate special services like Taplink. This useful option provides easy access to all your products without even leaving the social network platform. Even the laziest subscribers will have a look at your offers and get a chance to order, pay them and contact the retailer directly on Instagram, making sales a piece of cake.
The sky is the Limit
Although we considered all the main tips and tricks, you can always find or invent a new way of meaningful selling. Human psychology reminds a deep-deep see which you can navigate until the end of time, exploring more and more unknown territories. After all, all that matters is that you understand your prospects` needs good enough to help them with their choice and turn them into clients.
Do you already use some sales psychology techniques? Which one proved the most useful for your business? Share your mind and learn from other experiences!