Ready-made content plan for lawyer's social networks

On the one hand, necessity of lawyer's services appears unexpectedly, on the other hand, it's a real challenge to find out a true specialist. That's more, consultations cost quite a lot, and money, time, mental health, even freedom depend on its quality. Therefore social networks of lawyers or law firms are an opportunity to gather a loyal audience, show deep awareness, and create trust. In this article we'll tell you what to post, so that in case of a divorce, an inheritance dispute or the flat purchase, followers immediately think about you + bonus: ready-made content template for lawyers.
Reading time —
12 minutes
In lawyers' accounts, information has the key role in comparison with the visual side. Of course, high-quality photos help to form the image of a serious successful specialist, but the decision-making is more influenced by what you write and say in social networks. Thus, take following nuances in consideration while working on the marketing strategy or drawing up a content plan.
Deep awareness. A lawyer is a perfect example of a profile specialist, helping clients and earning money with his/her knowledge and skills. Social networks are a great platform to show your awareness in the law sphere. Try to do it vividly and excitingly. If you only write the wordings of the Acts, nobody will read that.
Specialization. Lawyers, like doctors, can specialized in various niches: some narrow on corporate financial disputed, others — in family matters or property legislation. This is the reason, why you have to clearly show followers what is your majoring. You can do that indirectly through the content or directly in Instagram bio and Story Highlight.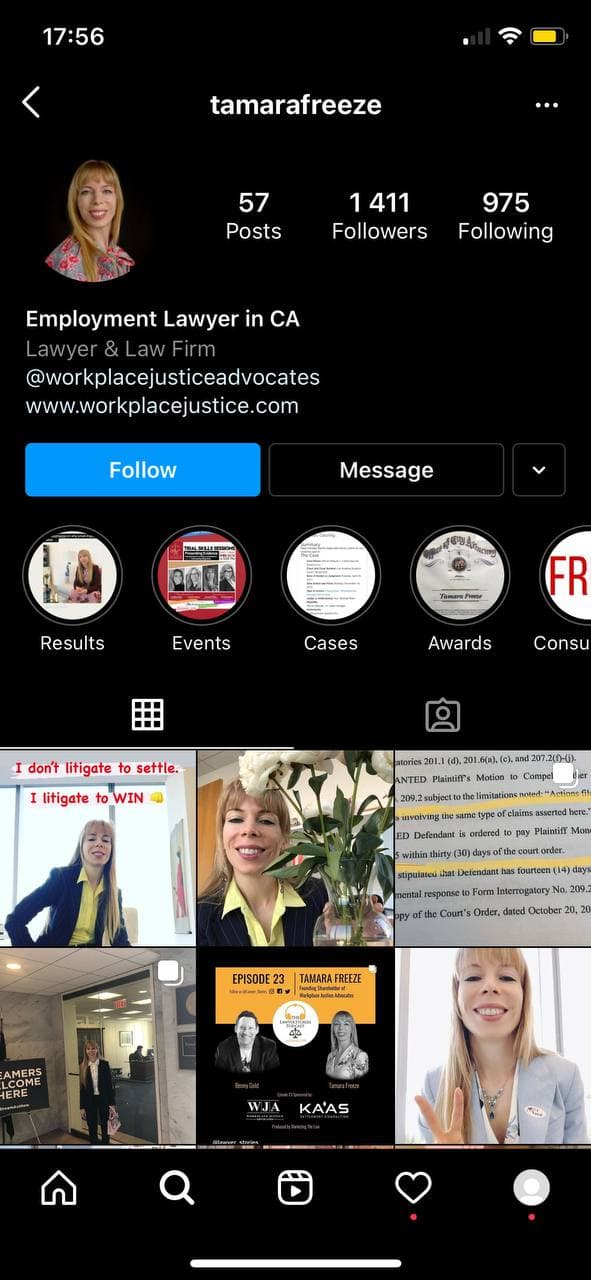 Catch-up demand. We've already said that we need the assistance of a lawyer when something's happened. In such cases, users surf on the net to find the best specialist for themselves. Of course, there are people who may need help in the future. You can work with them showing your awareness and creating loyalty.
Trust. It's difficult to trust a person that you meet for the first time and give him/her a considerable amount of money. If you want people to rely on you, you have to create the image of an experienced law specialist who don't think about money, but how to solve problems of his/her clients. No doubt, if you go through the history of each client, it's easy to burn out. But at least the minimal participation shown to the victims will help to form the right image.
Content type: advertising.
In lawyers' account, advertising posts with direct sales aren't often guests and probably don't make sense. Promotions and discounts devalue legal services. Moreover, it's impossible to make person to buy such services, if they haven't got such experience yet. You can convince him/her to turn to a pro instead of solving the issue on his/her own, and choose you. Expert content, cases, stories from practice and feedback help you to do that.
Nevertheless, people should know that your page isn't only informative, but a place where they can get law advice. You can say this by making a post-acquaintance. Tell your audience about who you are, your specialisation and experience, where you studied, etc. You can mention several situations from your practice as examples.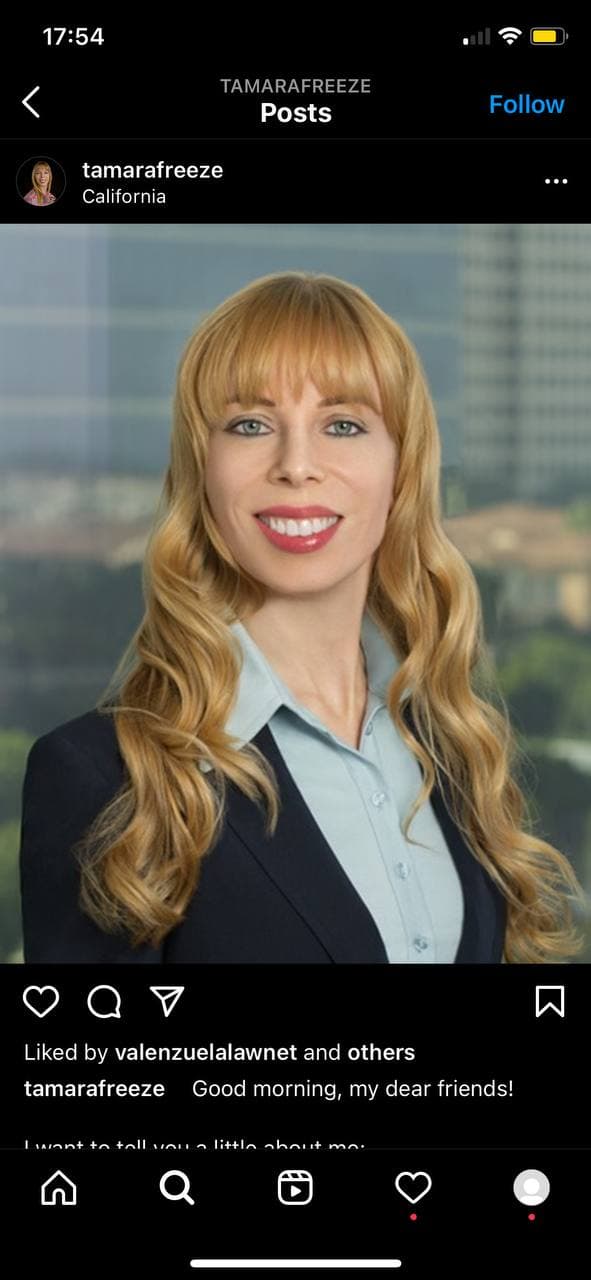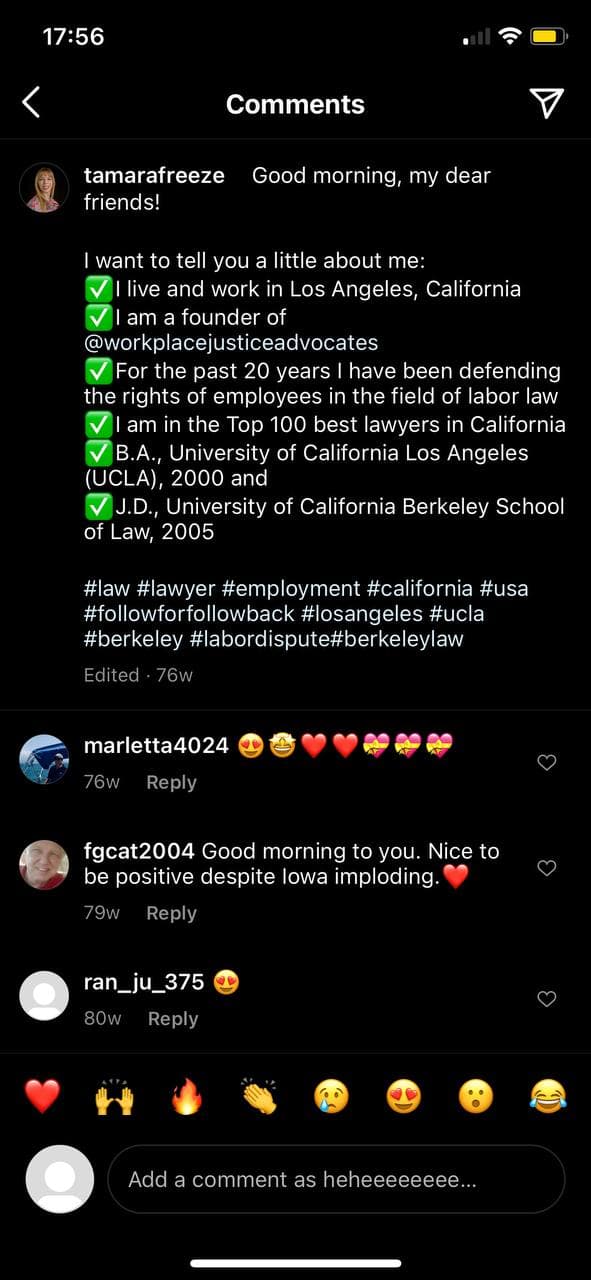 Another format in which it's suitable to talk about your experience and advantages can be called "Why me". In such a post, you briefly, in structured theses, tell what advantages you have and why people need to turn to you. Here it's worth talking about experience in specific areas, statistics of positively resolved issues, grateful clients, approaches to work, etc.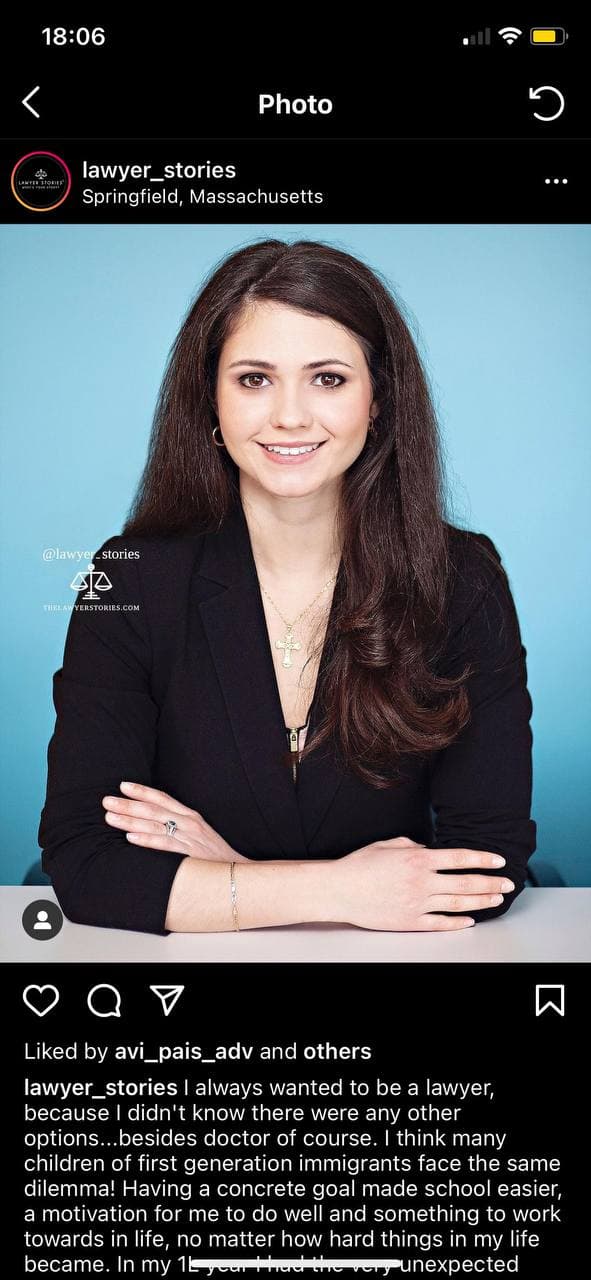 Don't forget about the bio and Stories Highlight. They are seen first of all by users who visit your account. Therefore, briefly and clearly write in the bio who you are and how you can be useful. You can tell more in the Stories and save them in Highlights. So a person who's purposefully looking for a lawyer will have the opportunity to quickly get to know you better.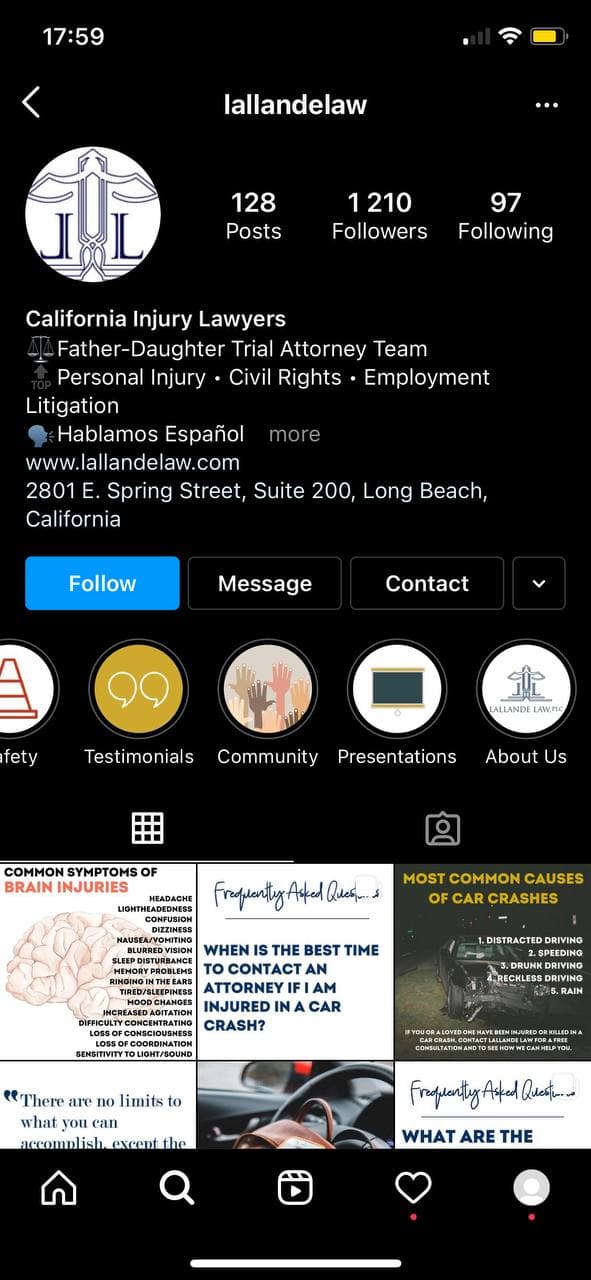 In addition to information about yourself, diplomas and documents, it makes sense to place a price list in Highlights, if you have some basic tariffs for standard services.
Content type: educational, expert, advertising.
If confectioners, in principle, can post just photos of cakes, and it will somehow sell, then a lawyer can't do without expert useful content. It solves several crucial tasks at once:
show deep awareness;
build loyalty and trust;
attract followers who would like to improve their legal literacy;
natively show what services you offer.
There are a bulk of ideas for useful content for a lawyer's profile. For instance, you can shortly answer a question that concerns your target audience, or give advice in a specific life situation.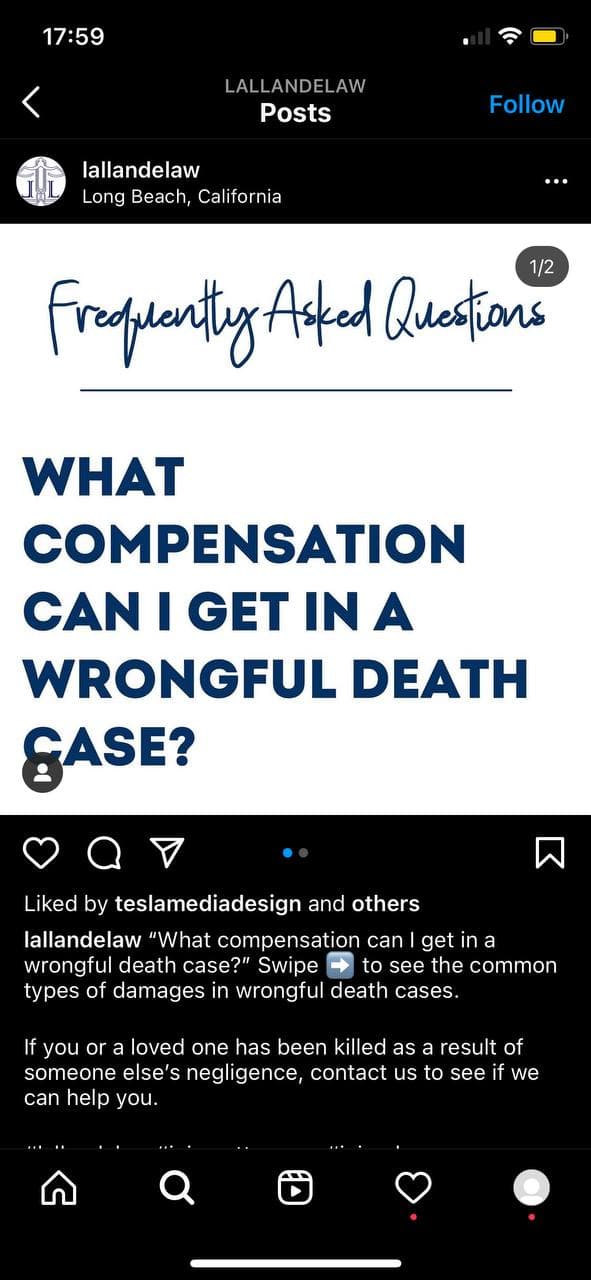 One of the universal types of informational and educational content that suits almost any niche is debunking the myths. Such format of posts can dispel any misconceptions in law sphere, and additionally, help you show your experience and knowledge. This format is also suitable for working out doubts that prevent people from seeking help from lawyers.
If you have the opportunity, time and desire, alternate informational posts in text and video format. This will diversify the feed, increase engagement and please those who prefer watching videos to reading texts. Choose any topic, the main thing is that the followers should be concerned about the issue.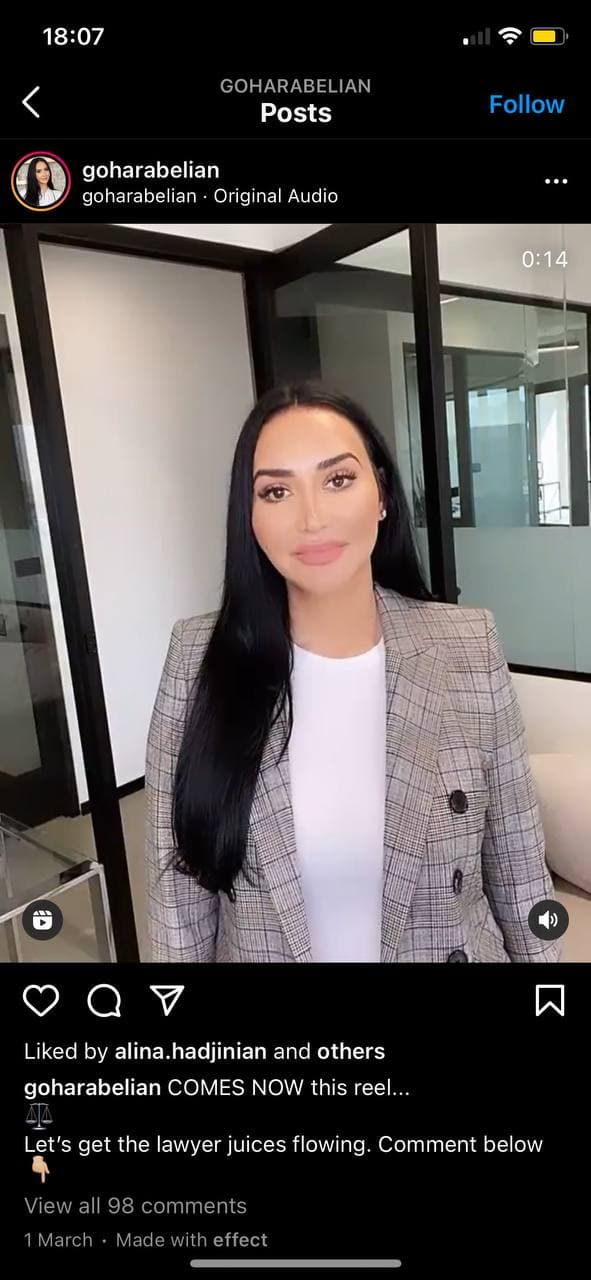 In the legal niche, you can tell a lot of things in the format of a checklist or instructions. A clear structure and brevity allow you to convey the very essence without unnecessary details.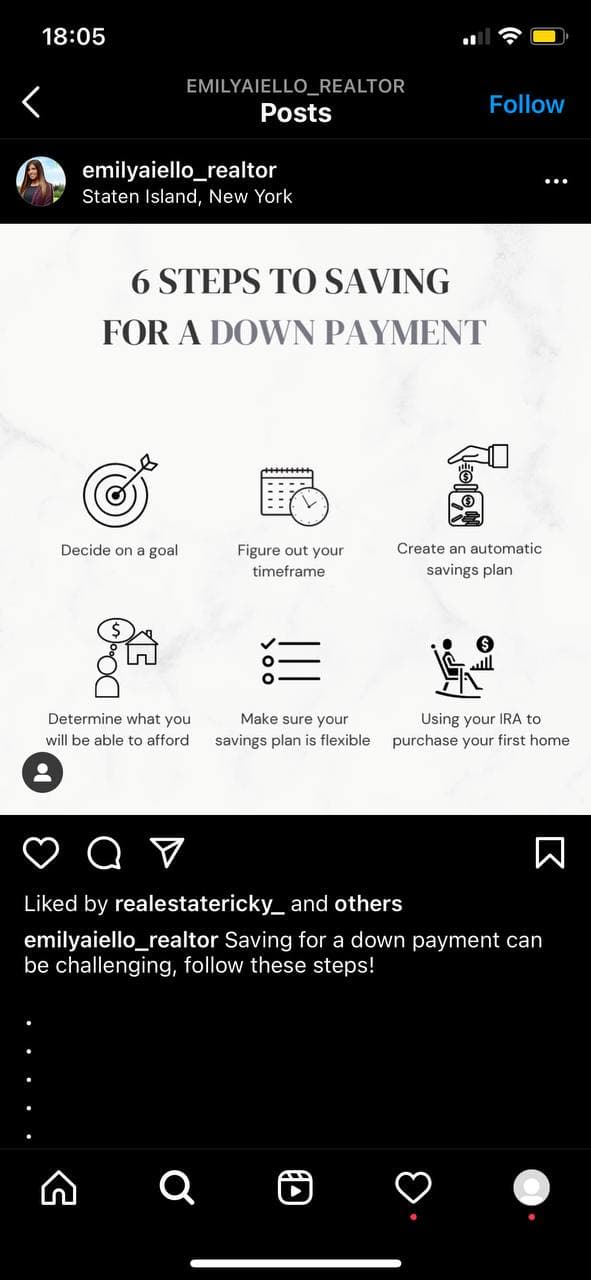 You can publish checklists, memos and instructions in Stories in the form of a structured informative visual or a link to download a document.
Content type: informational, image, expert, advertising.
In law, as in digital niche, you need to constantly keep your ears open. Be up-to-date in any changes in legislation, letters and explanations of bodies, precedents and high-profile cases. By posting such content, you show potential clients what you're on this, which means that you won't make a mistake out of ignorance.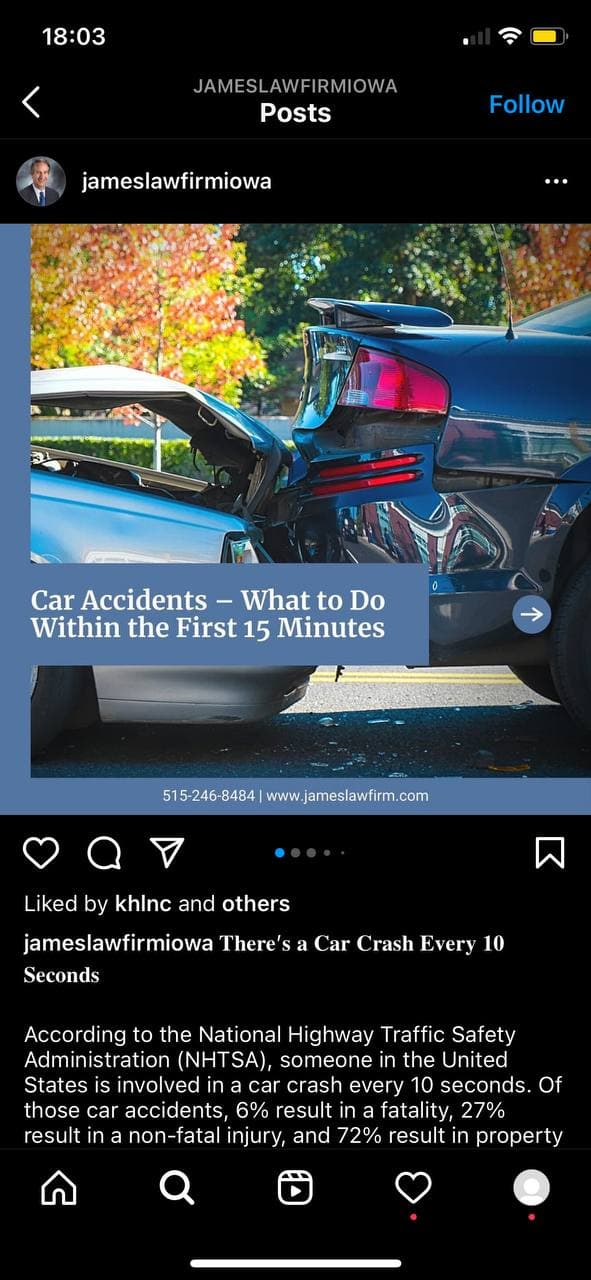 For such content, it makes sense to choose high-profile events that evoke an emotional response from people in order to increase engagement and coverage.
However, here you need to be more careful and know the measure, as a pragmatic analysis of tragic events can be condemned for trying to "rise on the HYPE".
Making posts about cases from your law practice, try to avoid a language of official documents. It's better to give information in a understandable language for everyone, that's easier to perceive and doesn't make you asleep.
Content type: expert, advertising and image.
For a lawyer, cases are like a portfolio for a designer. This is the main confirmation of your competence, awareness and experience. They show how you work and what you are really capable of. Therefore, there should definitely be such content in the account. The main thing is to find a right format, which can both demonstrate lawyer's skill and won't overwhelm followers with unnecessary procedural details.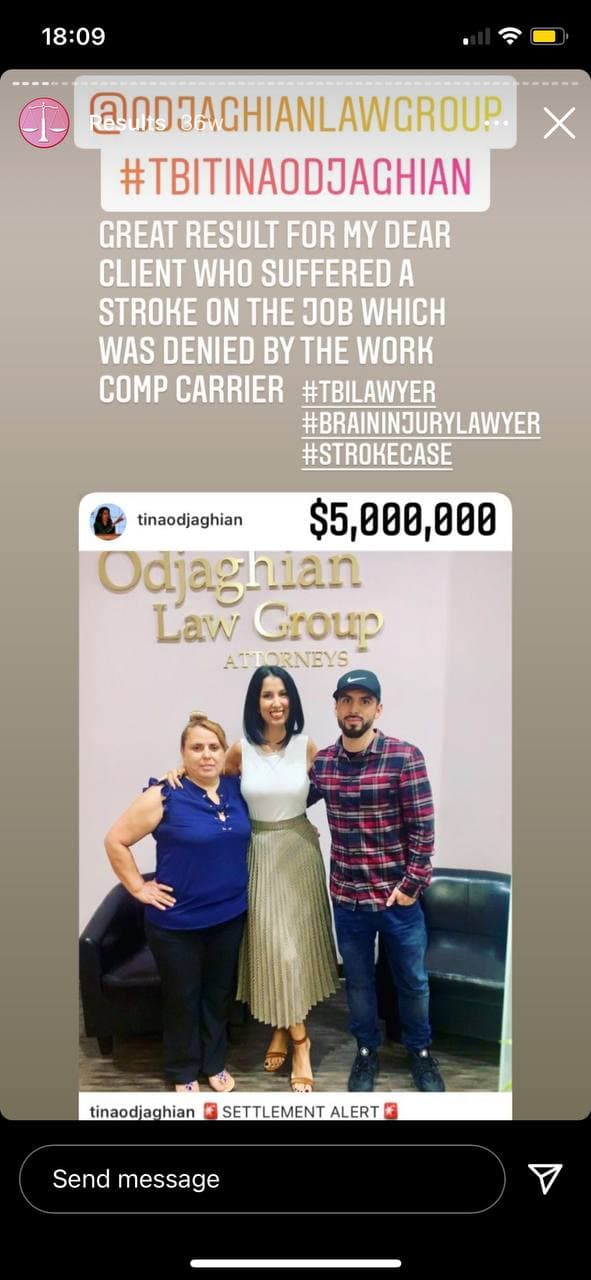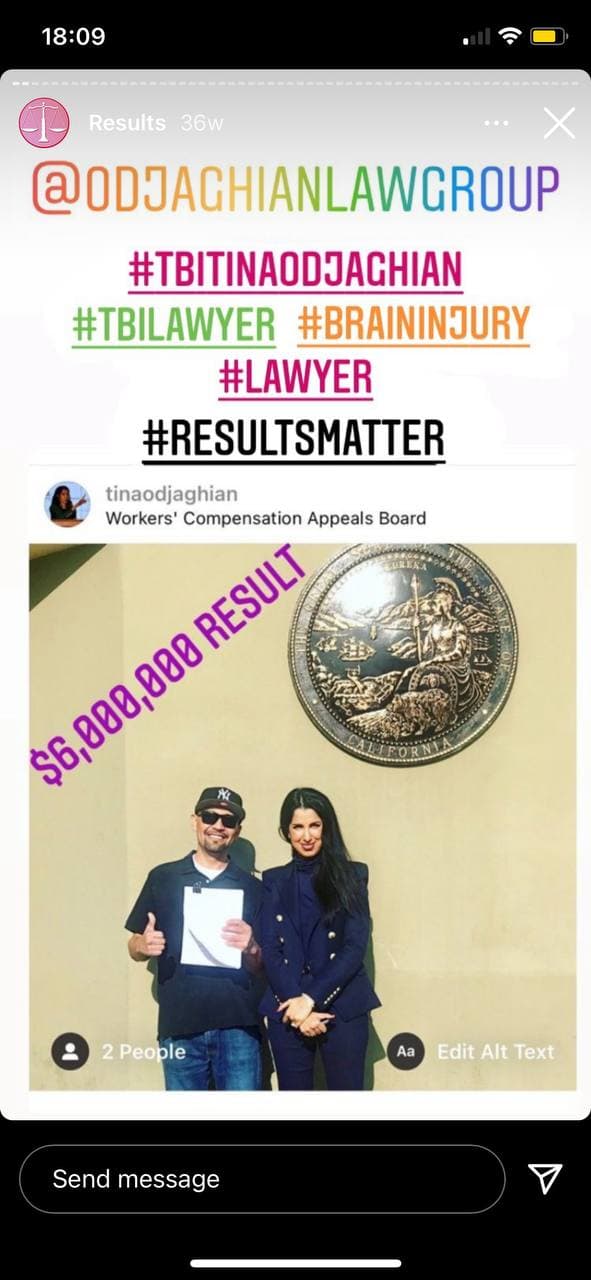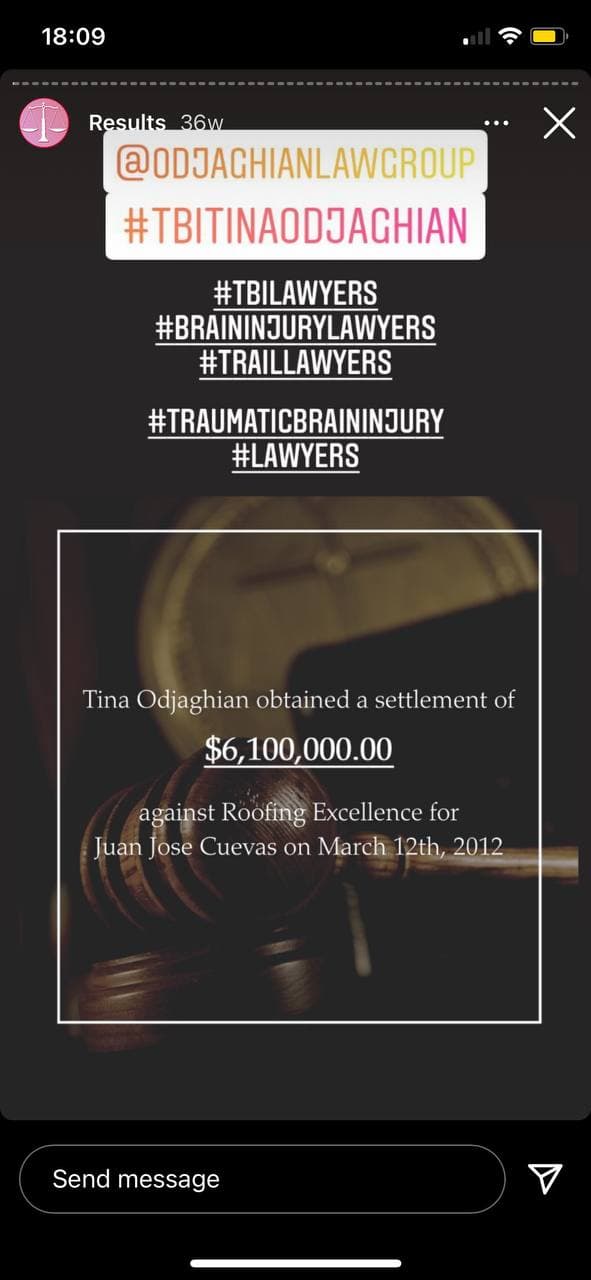 In addition to posts in the Feed, add a brief summary of cases, feedback in Stories and save them in Highlights, so potential clients can easily find important information. Read about how to create client-attractive Stories in less than a minute here.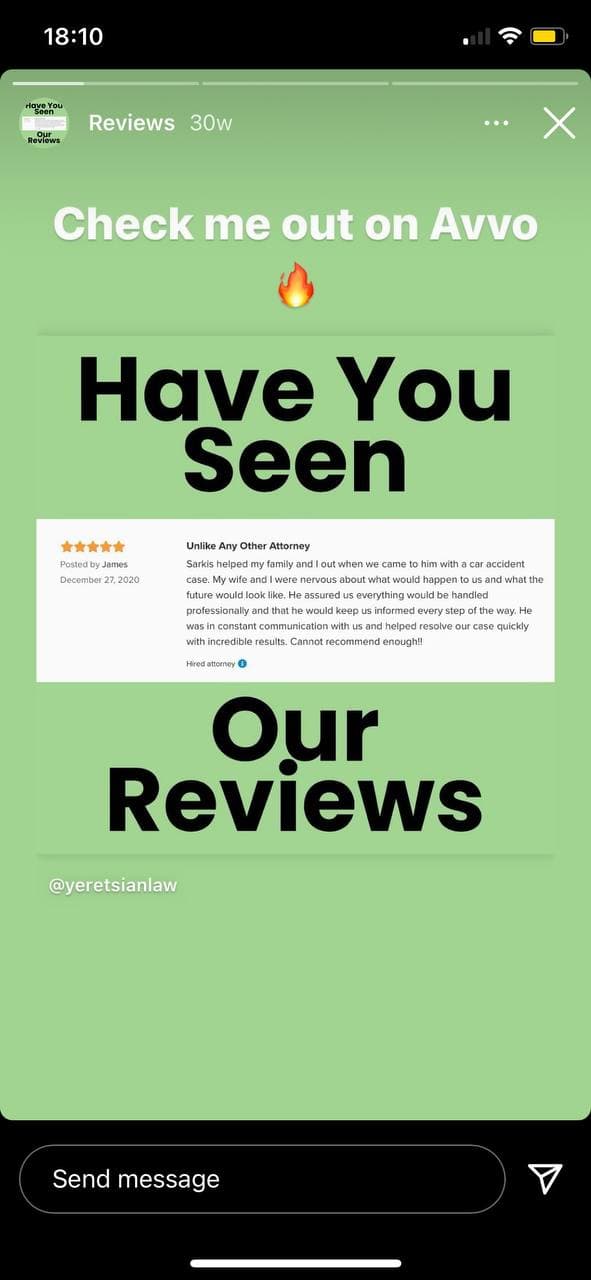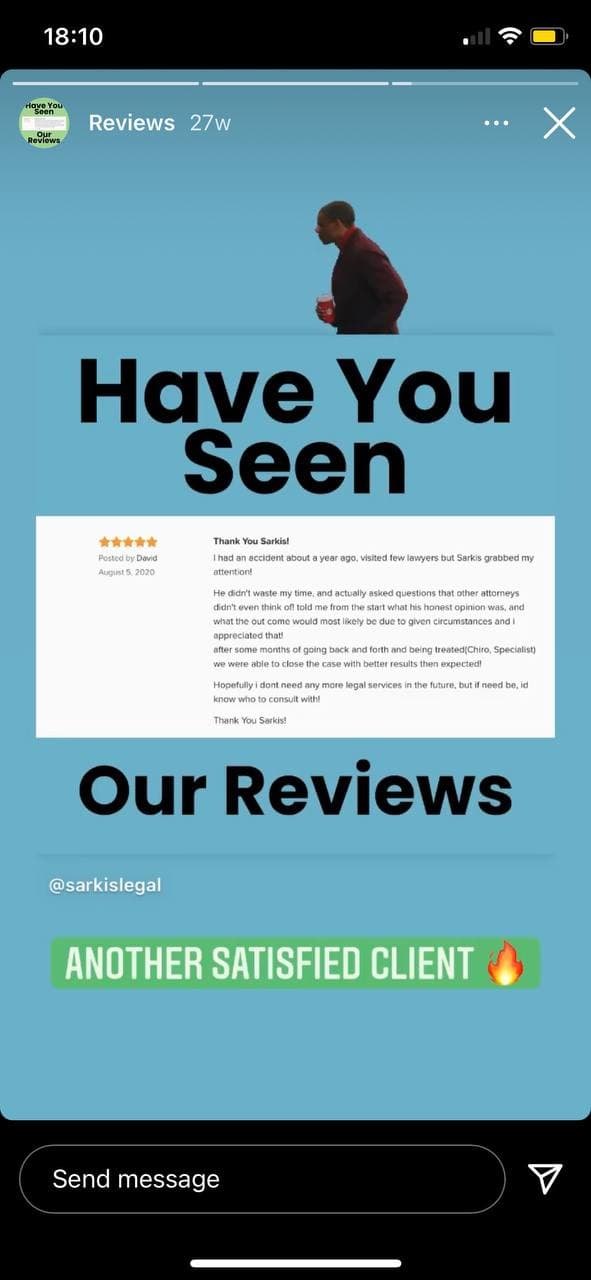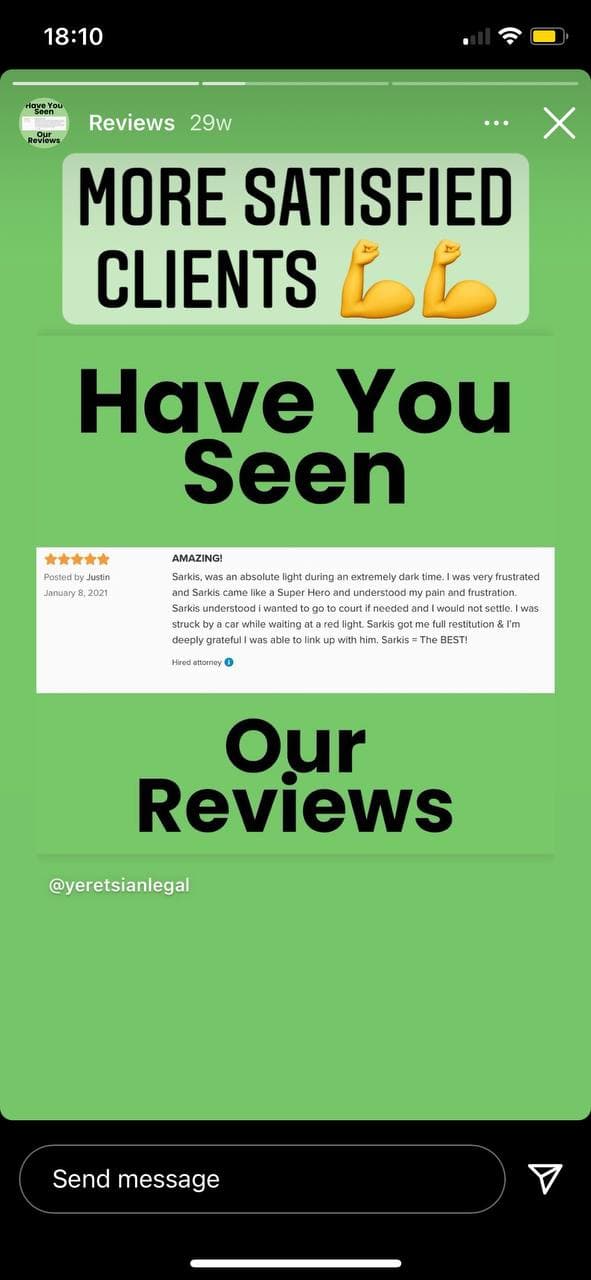 Content type: training, expert, image.
Such type of content as answering the questions is a real aid to your page, since you don't have to puzzle over themes for the posts, audience find them for you. And with such posts, together with awareness and trust, you work on loyalty. Followers like to get free information from an experienced specialist.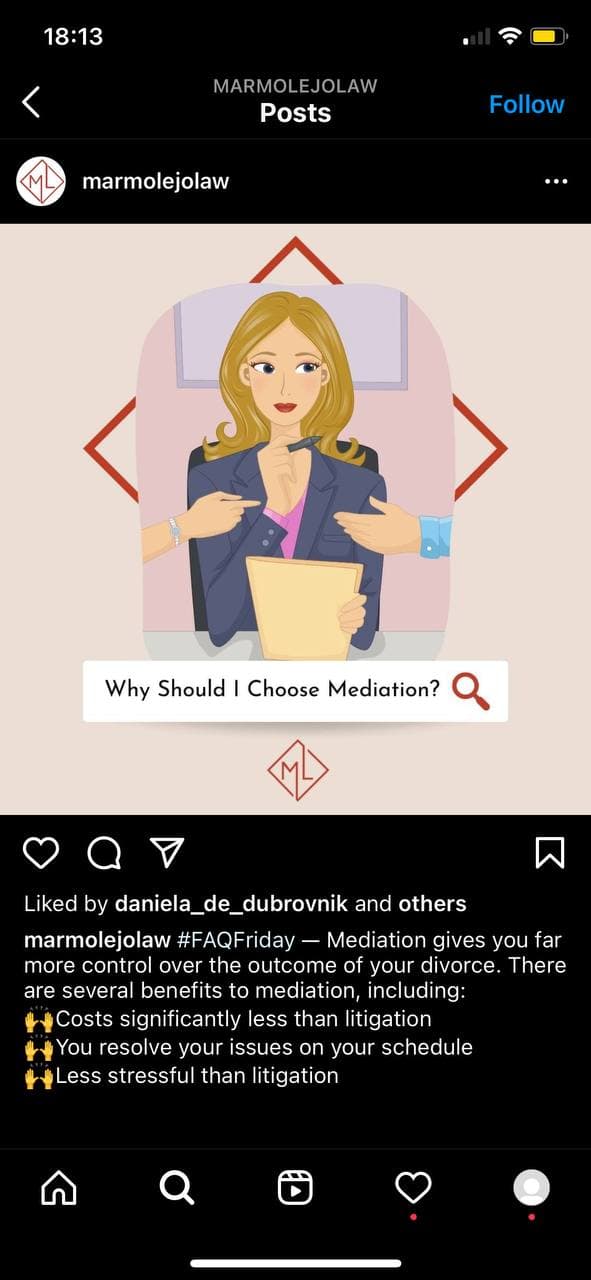 You can collect followers' questions through a special "question" sticker on Instagram or an offer to ask something under the posts. On the base of that, you can make a post with the most significant comments.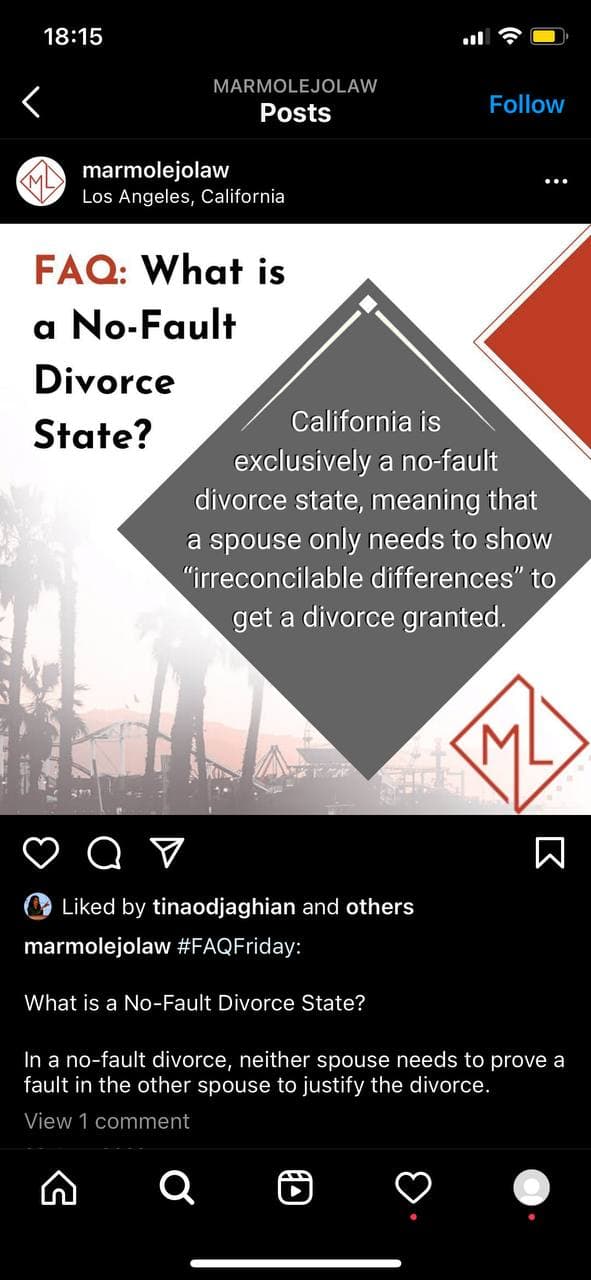 To diversify the feed of Stories, you can answer questions there. There are several options – make out the text in a graphic editor, take screenshots from messengers, record videos, etc.
Content type: engaging, entertaining.
We have to notice that contests are rarely found in lawyers' accounts. But no one has canceled the need to involve and entertain users of social networks. You can do this, for example, by telling a funny case from practice. Let it be only indirectly related to law.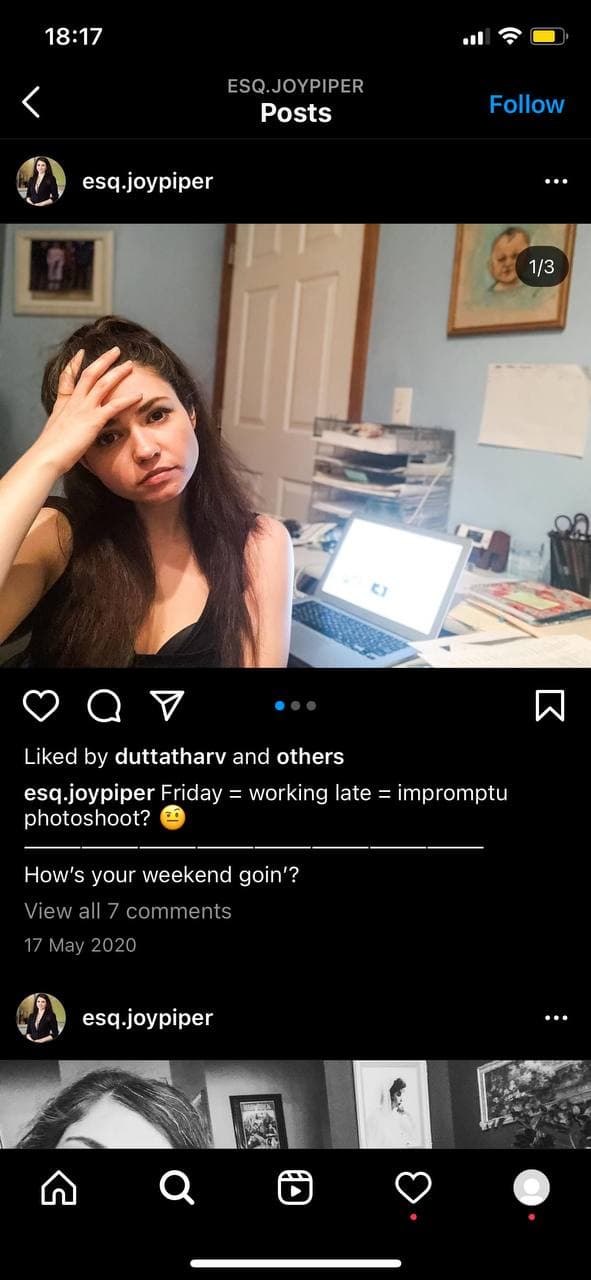 You can dilute a serious feed of tips and cases with situational content. This can be a popular meme on a topical topic or just a congratulations to colleagues on a professional holiday.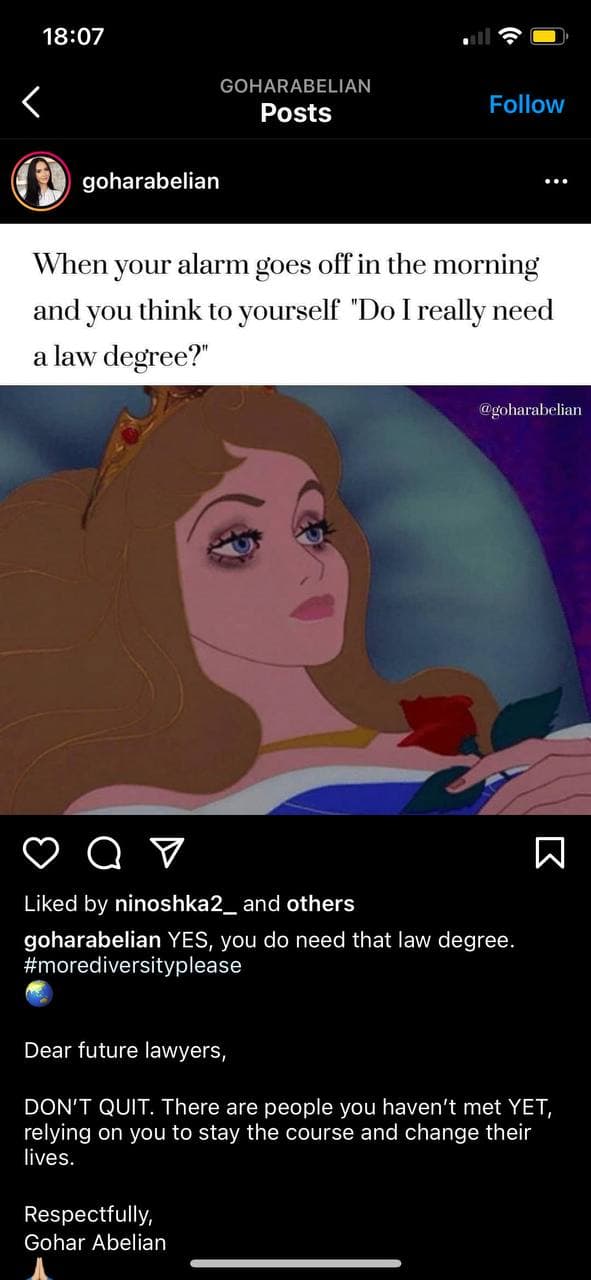 In Stories, interaction is suitable for engaging. You can periodically ask followers questions, posting correct answers after a while, or create an entire section with an analysis of legal cases.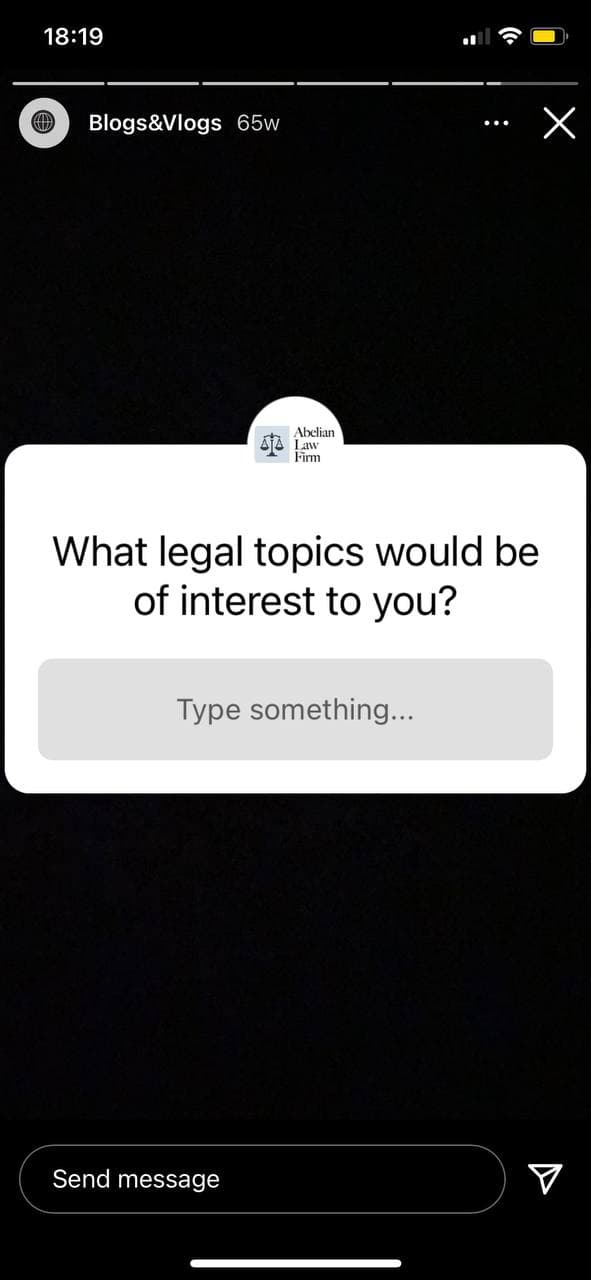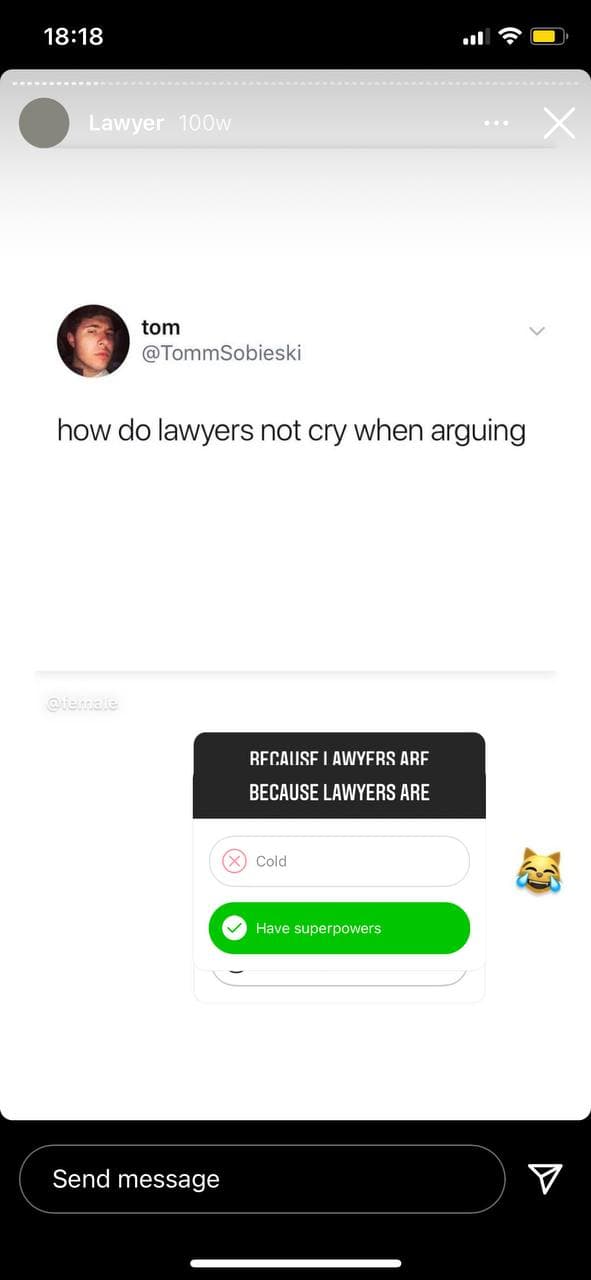 To summarize all of the above, we have prepared an example of a content calendar for lawyers and law firms. We tried to make it suitable for lawyers from various spheres. Just to show you how it works, we took a family lawyer, but by analogy, you can easy adapt it for your specialization. Click on the link, save a copy and refine it as you like.
Don't ignore your followers. When people ask a lawyer a question, most often it isn't idle curiosity. They have a problem, and it bothers them. Due to this, you will be able to stand out from the competitors, which means that you will attract more followers and increase the amount of your clients. After all, if your answer helps to understand, then a person can come to you for further consultation, preparation of documents or representation in court. Although financial opportunities also play a role.
Be careful with direct sales. A sought-after lawyer most often has a waiting list. An obsessive offer "to buy" may suggest that you're lack of clients. And this is a reason to doubt the competence.
Show your face. This is relevant both for a private law specialist and for a law firm. In social networks, it is more interesting to follow a real person than a faceless corporate logo. If you work alone, post your photos and share your success. And the company can introduce followers to its lawyers. For instance, show in the cases who exactly conducted the case.
What kind of content type do you use more? Write in the comments below!