Best social media management tools
04.11.2020
Internet marketing activities are the key point of success for almost every company doing business in the XIX century. Businesses use such SM websites as Facebook, Instagram, Telegram to promote their brands. However, as practice shows, those websites sometimes have a lack of instruments. Here is the main reason why there are many SMM tools for helping companies to improve SM tactics and to make online pages more attractive.
What is social media content management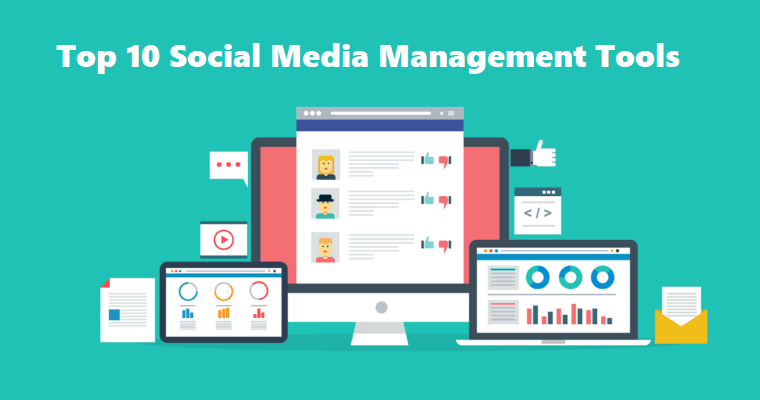 This is the process of managing SM activities including publishing different types of content and contacting the eventual buyers. It is to mention that this type of control is not limited by only regularly posting new and breathtaking content.
You must have a dialogue with eventual buyers to know their reaction and to give replies to key questions at least.
SM management needs a good strategy, which will allow you to approach your targets in marketing. This strategy will include the following points:
Websites for promoting your company. This may be IG, for example, or Facebook. You can also choose all existing SM websites.
Learning more about the target audience. This is the key aspect to prepare useful content.
Elaborate reply strategy.
Choose some additional tools that will assist you to make your articles more interesting and good looking. There is a number of free apps by the way.
Think about contests and "test drives". It is always a good idea to give something for free to your active buyers and clients or to increase your SM campaign engagement level by conducting different competitions among your readers.
Always make comparisons with your competitors. You can find some useful tips there. Pay particular attention to those channels, which are at the highest places in their branches.
You should also define the size of your articles. They may be small or medium. You have to dive into the wishes of the target audience. Sometimes it is better to give brief posts but in some cases, you will have to make big ones depending on what is your release about.
Top 10 SMM tools for big and small companies in 2020
Now it is time to describe some useful and the most effective SM tools to boost your results. We are going to take off with Taplink.at which is, to our opinion is number one in this industry.
Taplink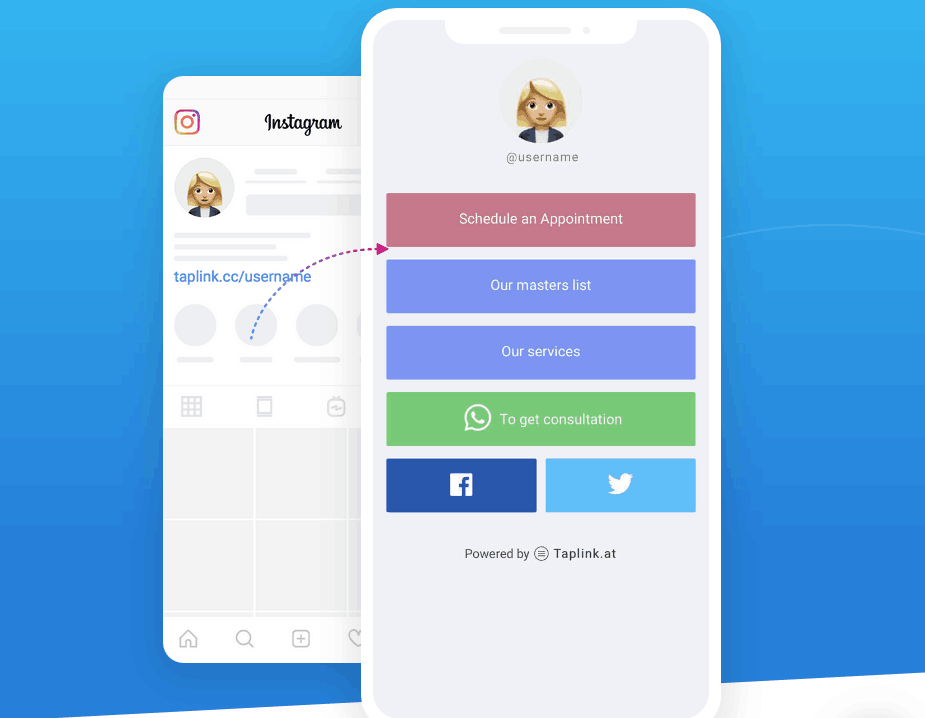 This is a special app for those who conduct their Instagram campaigns. Taplink.at offers an opportunity for you to launch a true landing page in your IG account that will be useful to boost sales. And this is not the only benefit of the service.
You will be able to add more links instead of one in your profile description. Currently, if you use your basic Instagram version, you are allowed to add only one link there.
Using Taplink allows you to create links to your messengers to have direct contact with your eventual customers. Additionally, you will be able to add links to other SM profiles.
Another great benefit is that you can do your own forms to receive payments and orders from your buyers. All those mentioned features allow you to build an online store using your Instagram profile.
Taplink has three tariff plans:
Basic free
Pro 24USD per year
Business 54USD per year.
Buffer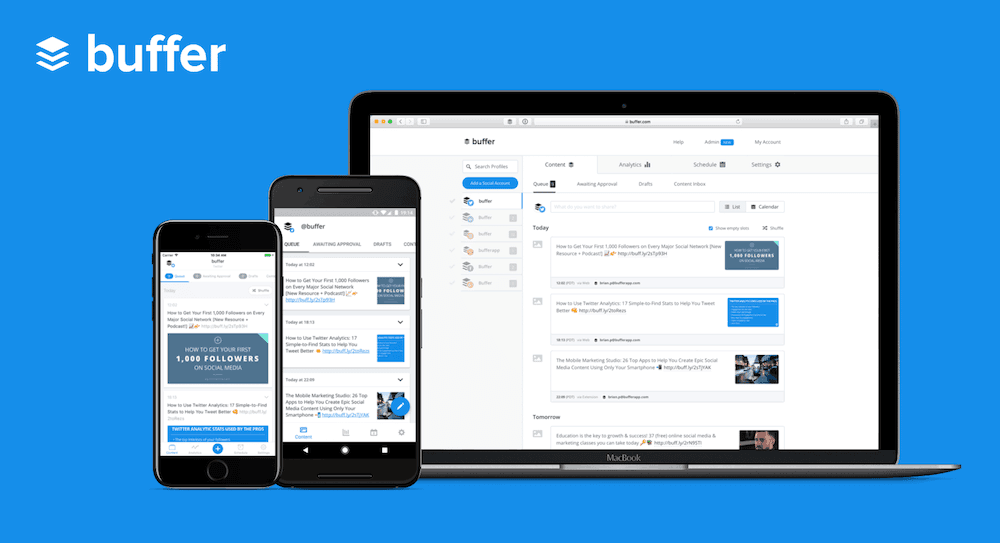 This is a platform designed for successful social media control. It includes various products helping businesses not only to publish their posts but also to monitor analytics and see the level of engagement. It is suitable for both private persons and big firms.
As for the prices, there is a free plan with limited functions. There are also several paid plans adding more functionality to this instrument. For those who prefer to try before buying, there is a demo period lasting for fourteen days.
CoSchedule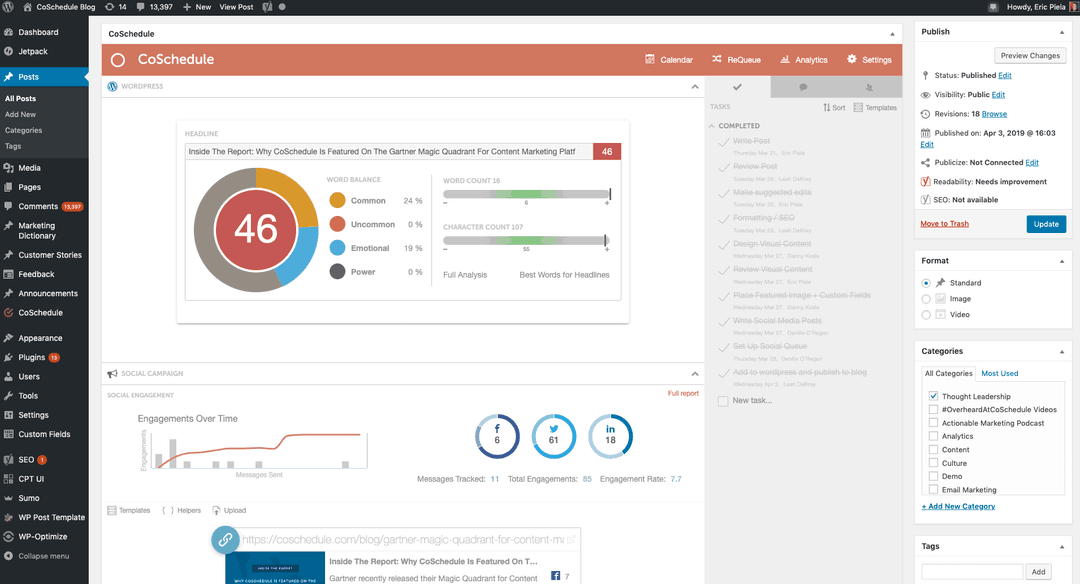 Another useful SM management tool allowing you to schedule the events you need to publish. This is a calendar where you can add the dates of all your releases as well to work as a team, which is necessary for every business. Apart from this, CoSchedule allows users to create articles including media posts. This tool is a great solution for all those who want to plan their publications and other important things in advance.
As for the prices, you can choose between free tariff, which has several limitations and paid plans. The most equipped tariff costs 1200USD per month. There is a 14-days trial period.
eClincher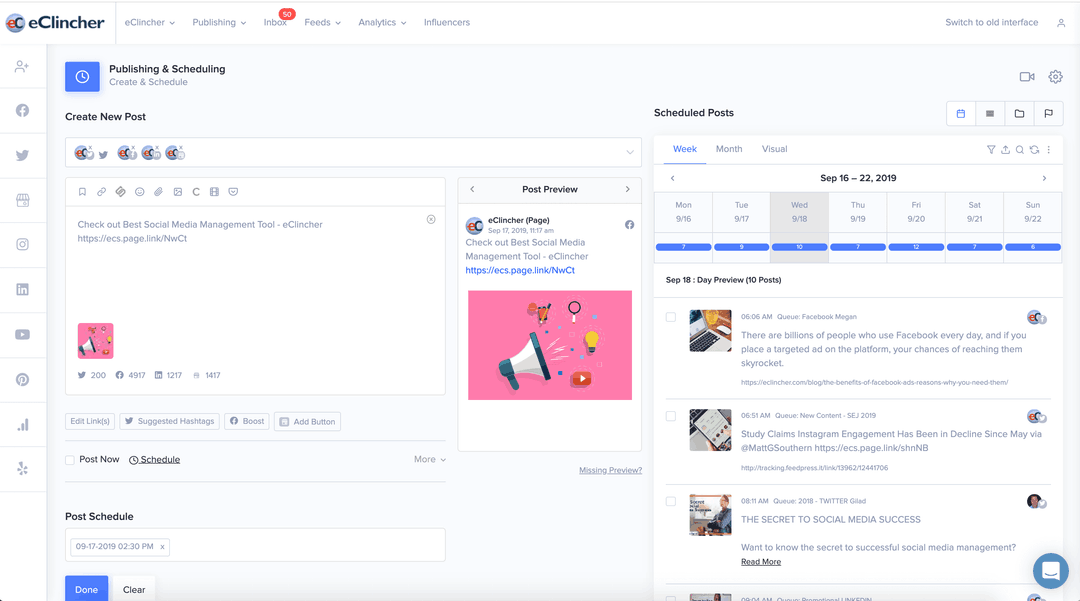 This app is designed to give you a hand in creating posts and plan your releases. It is also a good tool to reply to your buyers' inquiries and to conduct various types of researches on the SM campaign that you are doing currently. There is a unique feature allowing you to auto-post as well as to use a smart media library with photos and other media content.
The price starts at 49USD. There is no free basic version, but those who have a desire to give it a try can benefit from a 14-days demo period.
Hootsuite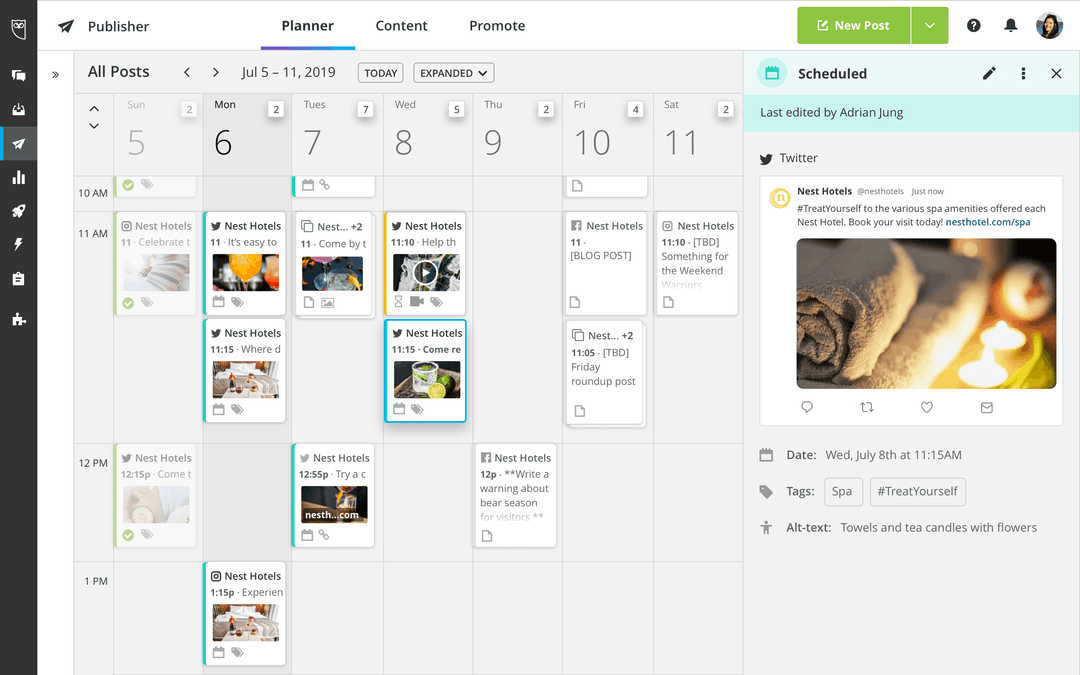 This tool allows you to conduct all your campaigns in a single place. It may be considered one of the biggest apps. The platform provides you with the tools to release and prepare your content, schedule releases, monitor your rate of interest, launch ads, etc. Additionally, you will be able to monitor different keywords and accounts, work with multiple platforms.
There is a free plan allowing you to use the basic functions of the app without paying anything. The cheapest tariff costs 29USD monthly. The most expensive is 599USD monthly. Those who have a desire to try can benefit from a 30-days demo period.
Agora Pulse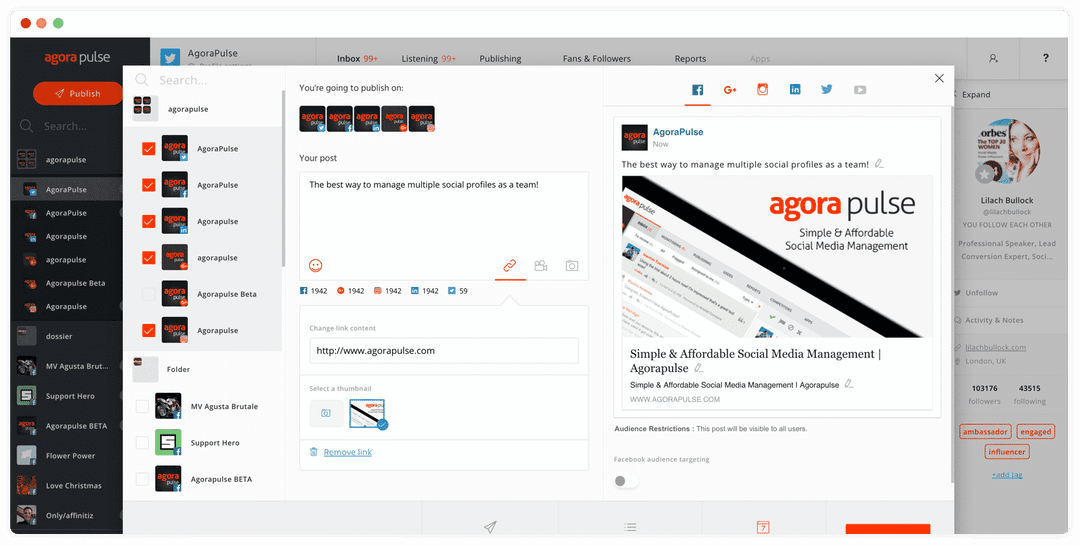 This tool was designed to simplify your SM management. It includes all the necessary tools to publish posts and media as well as to monitor the activities. They offer competitors' analysis which is a unique feature of the application.
The basic plan costs 49USD. The highest price for the service is 299USD per month. You can try it for free for 14 days. There is no free version.
Sprout social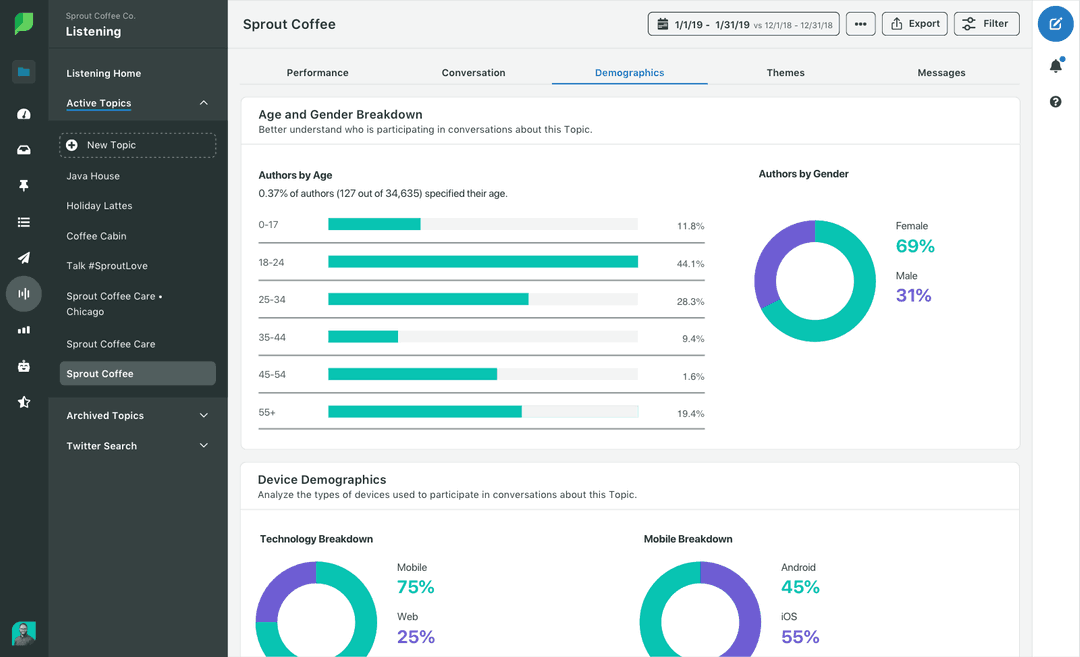 This service is similar to Hootsuite and includes a number of tools helping you to create a well-working SM management strategy. There is an inner CMR tool. You will have a complete database of your customers that will be useful to you to meet their expectations.
The price for this service starts from 99USD. There is no free version, however, you can try it for free during a 30-days demo period. The highest rate is 249USD per month.
MavSocial
This is a special tool designed for visual content. Higher tariffs allow you to control FB ads campaigns. Apart from standard services allowing to plan, to post, as well as to prepare releases, you can also benefit from a special library, which gives you an opportunity to manage and use the content. The app will repeat your releases for a specified time.
There is a free basic version but the functionality is limited there. MavSocial offers you a free 7-days trial period as well. The cost varies from 19 to 499USD depending on the services you need.
Sendible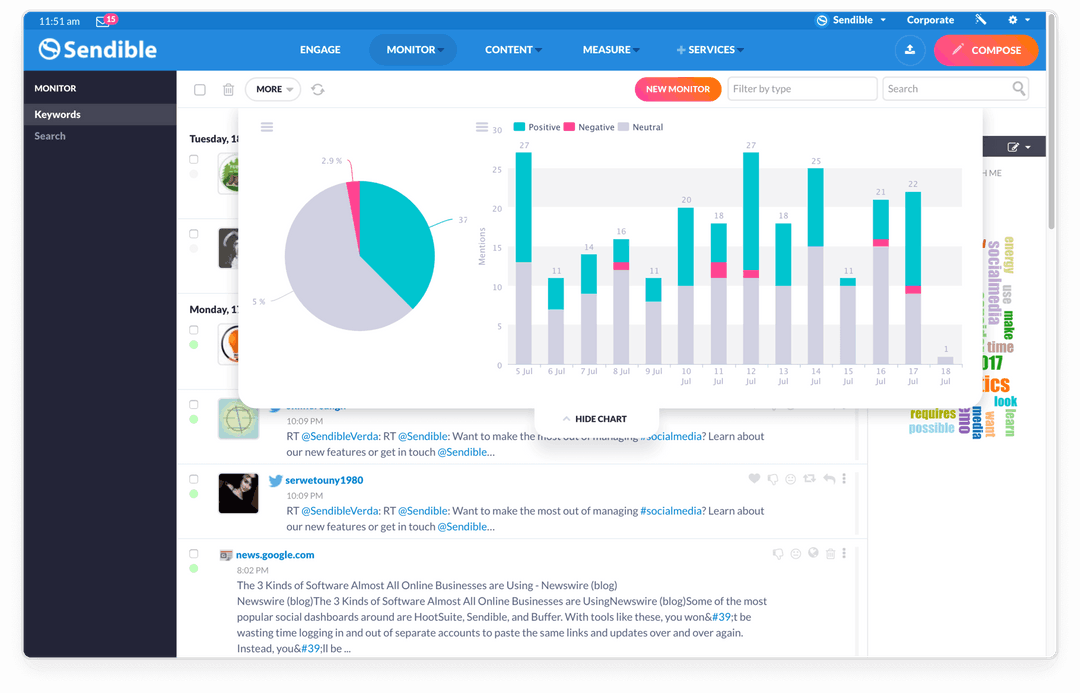 This is a good instrument for the firms providing them with all the suitable instruments to control several campaigns. There are major useful functions including graphic tools, image searches that require no payments, etc. There are some automation tools to save your time.
The price starts from 29USD per month. If you want to buy the highest number of services, you need to give 299USD monthly. A free trial version lasts 30 days allowing you to learn more about the functionality.
Social Pilot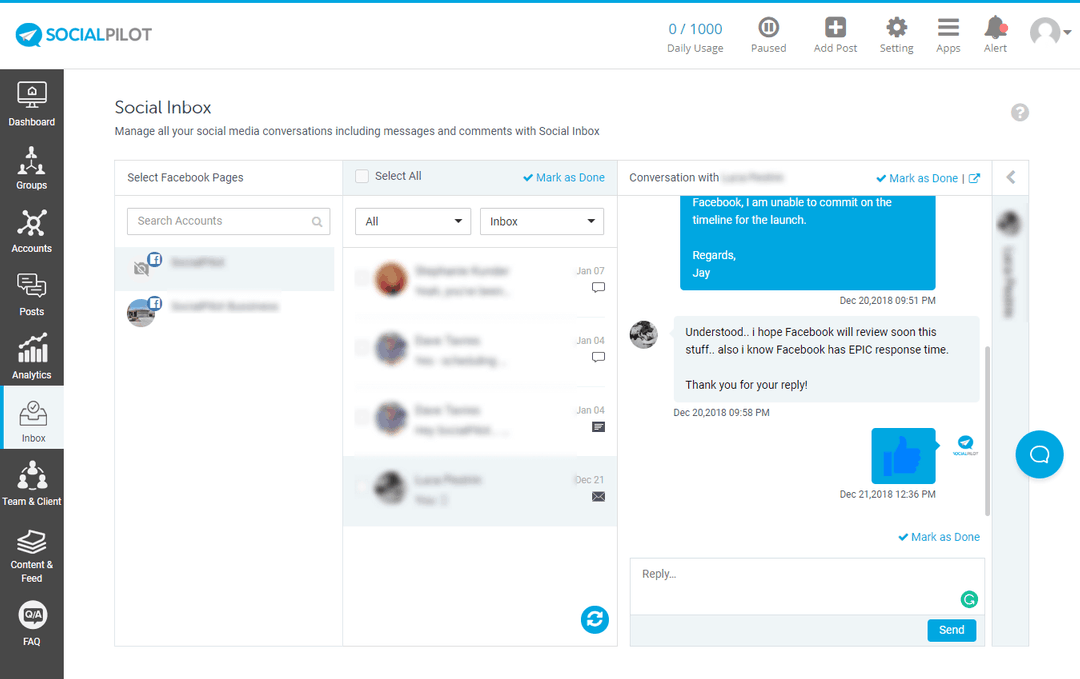 This instrument is built for firms that work with SM content and relations. It contributes to raising the sociality of your campaign offering you an easy but functional dashboard to create articles, other types of content, and to control the situation.
The basic price of the app is 10USD per month. If you want to improve the functionality you have to pay 80USD per month. There is a free demo period lasting for 14 days for those who want to try it before purchasing the access. No free basic account is available.
Is there the best way to be successful in the SM environment?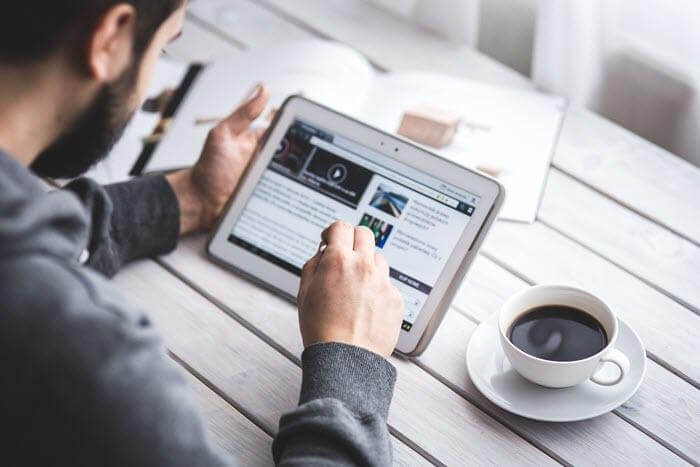 There is no unique recipe to be successful in the SM area. However, you need to remember that creating a good strategy, which includes powerful third-party tools may be a crucial factor for you to reach the top. A smart combination of your tactics and special services will help you to make your campaign effective and increase your profits.
We have made a brief review of the top ten best SM management tools that you can use during your daily routine. If you find this article useful, please do not hesitate to share it with the others.