Sponsored Instagram posts — all eyes on you
04.08.2020
1 billion people visit Instagram every 24 hours. 500 million of them watch Insta-stories every day. 200 million of them visit a business profile at least once. How can you become a part of this giant market? A sponsored Instagram post is an answer.
What Are Instagram Sponsored Posts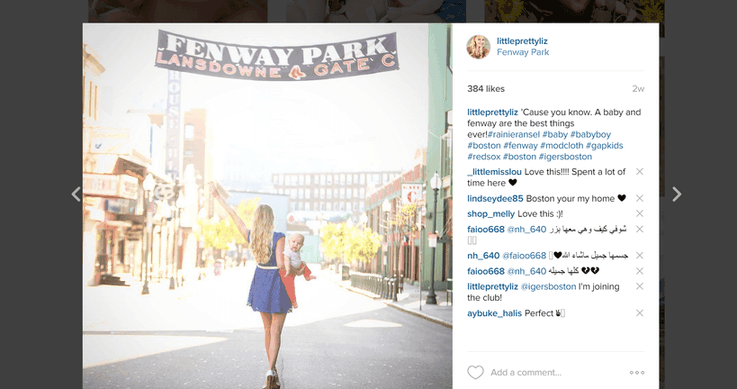 An Instagram sponsored post is a type of advertising. Which isn't an ad at the same time. Sounds confusing, right? Well, here's the trick.
Sponsored posts look and feel organic. They don't shove a Buy Me! message aggressively into the viewer's face.
Instead, like native ads, they trigger genuine interest. They promise to solve the problem. They offer a product that is actually useful. They invite your future client to join a community, go on an adventure and get some new experience.
Besides, such a post won't sink into oblivion. If an ad is ethereal and short-lived, sponsor posts won't go anywhere.
A bit of classification
A sponsored post is an already existing post that gets an extra promotion. And not only you'll harvest more views. You can also target a specific user group by tweaking demographics: age, country, personal interests, etc.
Using this algorithm, you don't need to cough up more cash to make a brand new advertisement. You also don't have to tire your neurons creating slogans, collages, and other attention-grabbing content.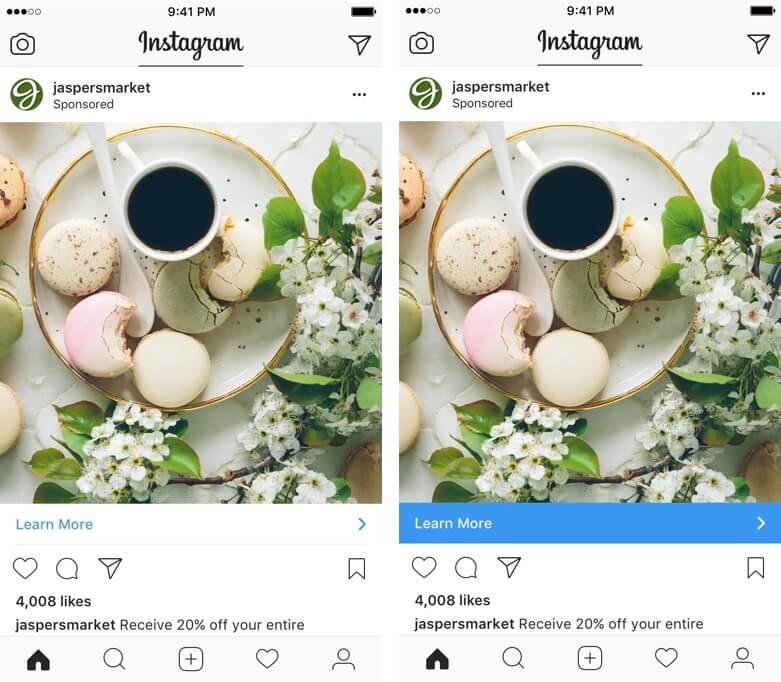 Like a big fat plus, the already existing engagement of these posts also remains intact. The new audience will know how many views, likes and comments it has already received.
It's always good to promote something that already evoked people's interest. Certain street musicians apply almost an identical tactic: they put a few bucks in the hat.
Seeing that their talents get donations may encourage others to contribute as well. And it looks like the social media game follows the same rules.
Instagram Ads vs. Sponsored Posts
Ads and sponsor posts on Instagram serve one goal: attracting customers. But they do it in different ways. Therefore, the final results may differ a bit. (But still, be effective). Let's see how your business can benefit from both.
Player 1: Sponsor posts
The biggest plus of a sponsored post is that its PR impact stays for good. The increased number of views and likes will signify that it did a good job.
But also these stats won't go anywhere over time. Unless you entirely delete your profile or Instagram's servers go through a major meltdown, which isn't likely.
Besides, the only investment this post requires is the promotion fee. You don't need to waste time and money on designing new content. This post organically belongs to your profile. It complements your advertising strategy in a wholesome way.
Player 2: Instagram ads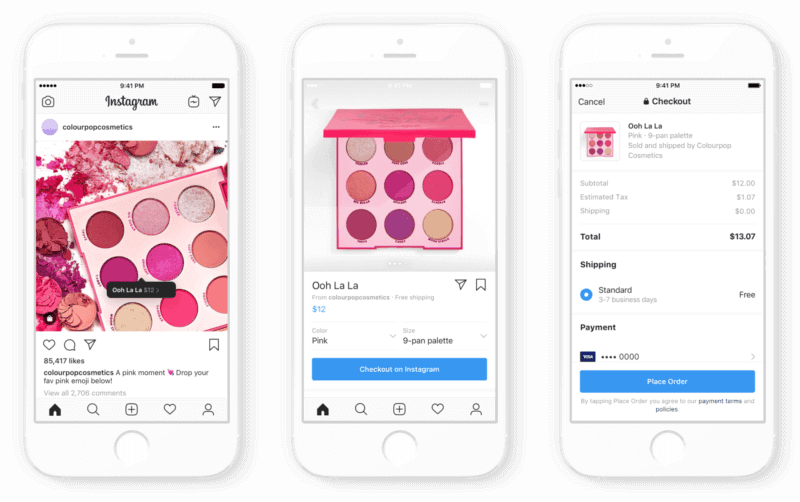 As for the ads, their nature is much more elusive. Even if you pay for an ad copying the exact same message and visuals of one of your posts — it won't be it. All the engagement and exposure will vanish as soon as the advertising is gone.
Besides, depending on an advertising type, you can get specific results:
App installs.
Video views.
Lead generation.
Brand awareness, etc.
So, Instagram ads are a deadly weapon too. They can have extra links, which sponsor posts aren't generous to give out. But you can't retarget such an ad. It's like a surgical blow: oriented at a specific consumer group. But once it's launched, there's no going back.
So, to sum it up:
Instagram ads do a wonderful job. But only if you have a big clientele to reach for. They are much less flexible. But used on a huge and steady customer base, they can be compared to a bombardment.
Sponsor posts have more flexible targeting features. They allow switching between audiences, demographics, and so on. Since you can add one URL, you can also make your campaign cross-platform. Use a service like TapLink to drive traffic to other social media/websites successfully.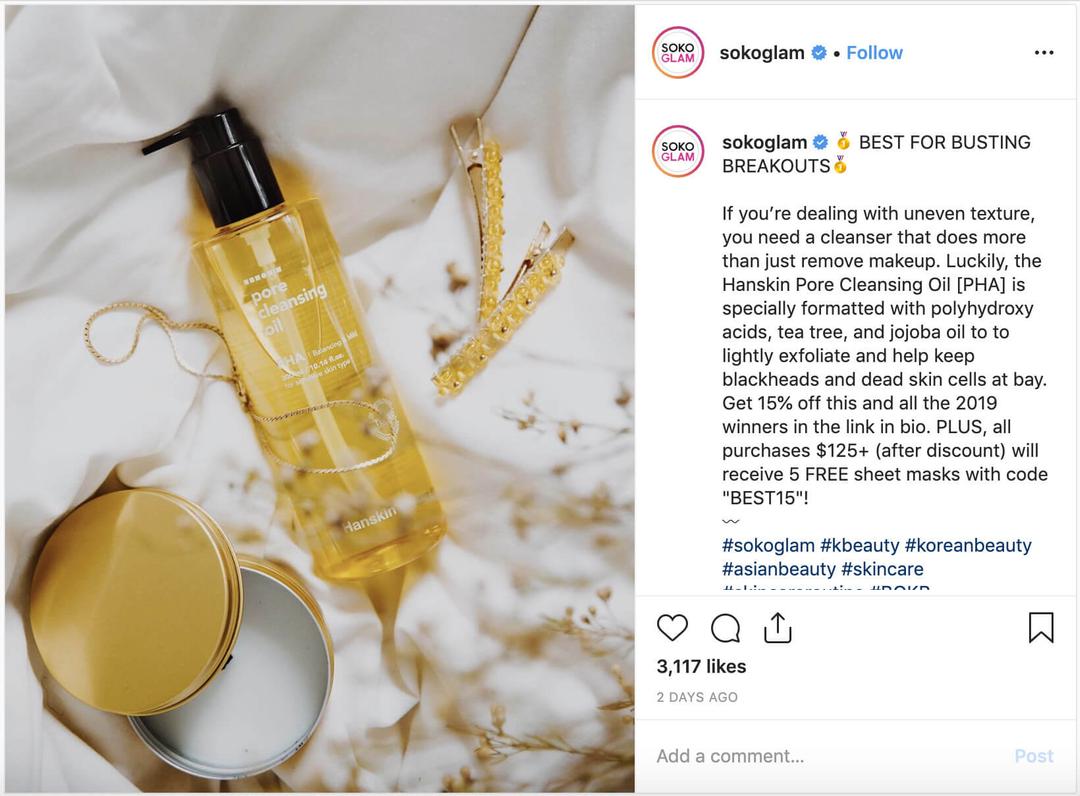 So, if you run a small brand, sponsor posts will suit your needs much better. Their direct impact stays with your profile forever. They are wonderful for targeting clients. Also, with them, you can pay less for Cost per Click.
How to sponsor a post on Instagram
Okay, now you know which posts you want to hook a new audience with. Let's see which steps should be made to make it happen.
1. Get the engines going
To create a sponsored post, you will need a business Facebook profile. In case you have none, go here: business.facebook.com and create it.
Using FB Business Messenger wouldn't actually hurt. It allows you controlling various profiles, provides safety and separates your private life from business.
After that:
Go to Create an Ad page.
Find Consideration field and select Engagement.
Wonderful, the first step is complete! Our next step is selecting the target audience.
2. Targeting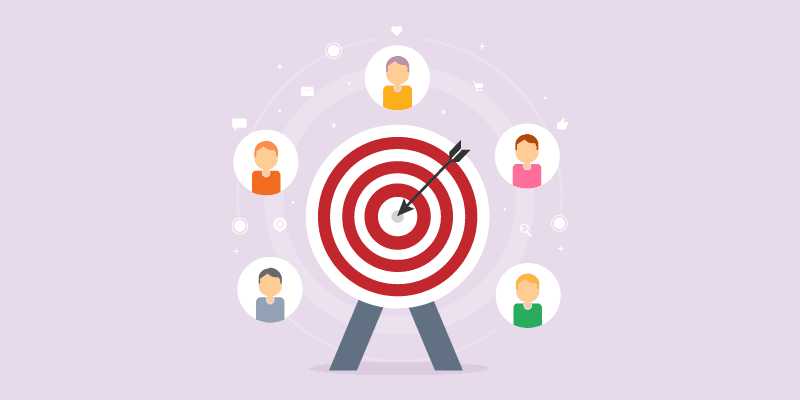 Ads Manager offers a wealth of filters that will target your crowd. You can apply:
Age.
Gender.
Locations.
Languages.
Custom Audiences, etc.
Tweak these parameters to reach out to a specific niche. Or you can aim to attract an audience similar to that you already have following your brand. Or just keep things general and mass-appealing.
It's your choice, so feel free to experiment with different strategies. Just remember to keep things relevant. You don't want to advertise an edgy tattoo parlor among senior citizens. And talc-free baby powder wouldn't interest much a skateboard community.
In Detailed Targeting things get really intriguing. Here you can tweak parameters with surgical precision: Demographics, Interests, Behavior, and so on. additionally, you can tell the Ads Manager to expand interests automatically if it can increase post engagement.
3. Placements & budget
Okay, you've decided which platforms are ago. Now it's time for a tiny bit of editing. You can select where a posting will happen:
Stories.
Instant Articles.
In-stream Videos.
Native, Banner, Interstitial, etc.
Remember: Since you're promoting an organic post, choose a placement that will proudly show all the likes and comments it's earned. It will spark interest and stimulate newcomers to share, like and comment as well. For instance, Side Columns can't do this.
4. Content
And now the most important touch: adding visuals, text, etc. Luckily, you don't have to open Photoshop or puzzle over a catchy text anew. You can use the already existing creatives. And this won't affect your profile's rank negatively.
Here's what to do:
Go to the Format tab.
Select the media — photo, video, carousel.
Write a Caption and Headline.
Add a URL or CAT-button.
Okay, once editing is finished, revise everything. There must be no poorly cut photos, glitchy videos or spelling errors. Unless you're intentionally going for a comedic effect. After everything's checked, hit the Ad Preview button to see what your post will look like.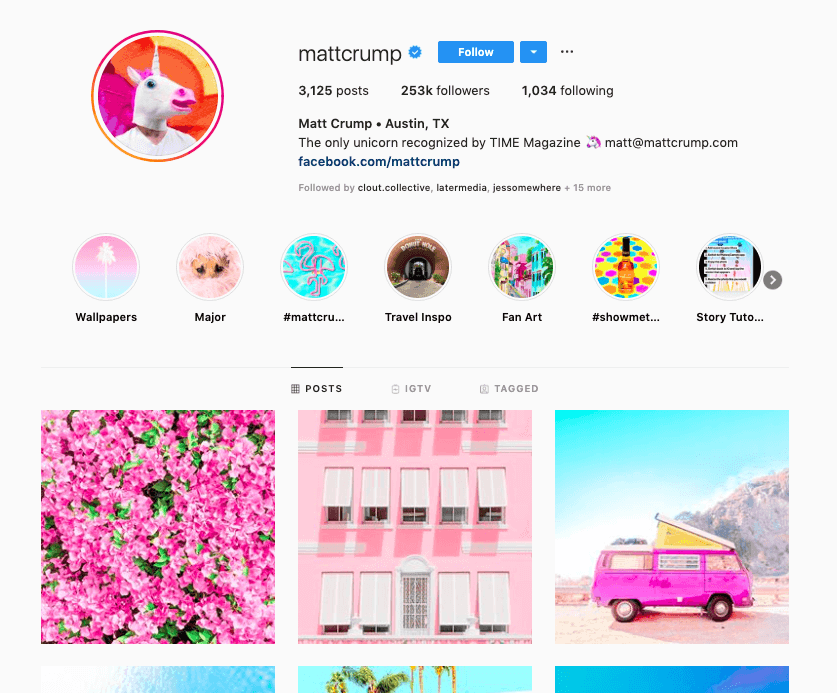 Remember: Your creatives must be from the initial sources only. Otherwise, it may result in visual quality degradation
If you're satisfied with what you see, you can click Submit. But before you do that, make sure your timing is right.
5. Timing
Just like in boxing, timing means a lot for a sponsored post. You can get much more engagement or land actual sales if it's posted at the right time. Here's when to do it best:
When you have enough UGC. User-generated content, even just comments, has a magic power of attracting neophytes. People don't want to miss out on something that others are buzzing about. So, if you have your UGC meter charged at least 30% — unleash it in your sponsor post.
When you have goods to sell. Instagram is all about catchy visuals. So, brands can tag their stuff in clickable images. The first click — buyers learn details about a product. The second click — they can purchase. Such posts work only with Instagram placements.
When it is the season. New Year, Halloween or Mother's Day. People are more willing to check your post if it's related to a major celebration. Add a tinge of atmosphere to make your post more eye-appealing.
When it's time for awareness to skyrocket. If your business is physical, a paid Insta-post is a great way to put it on the map for customers. Like if you run a herbal store you need to tweak some parameters. Behaviors: people concerned with health care, Gender: females, Location: your town, etc.
These are the basic strategies. So, you can devise your own tactics at making posts more clickable. Just always keep in mind two things: visual appeal and relevancy. They are a magic key that unlocks the hearts of your clients.
How to get sponsored post on Instagram
Ads Manager allows publishing posts on Facebook & Instagram at the same time. But if you find it too arduous to control both or you're interested in Insta-promotion only, do this:
Click Remove next to every platform.
Leave Instagram active.
Select Place Order.
And there you go. The Promo campaign will be launched instantly. Just don't forget to check if the content, call-to-action-buttons, and URLs are all fine and dandy.
To get more exposure for a post, you also can:
Apply geo/hashtags
Relevant hashtags are a great way to have your brand discovered. At the same time, geotags can attract attention to your real-life enterprise. Don't get too vague/general on your hashtags. But stick to a laconic message: #CoffeeinToronto, #CrispyNuggets, #RomanticFlorence etc.
Know your people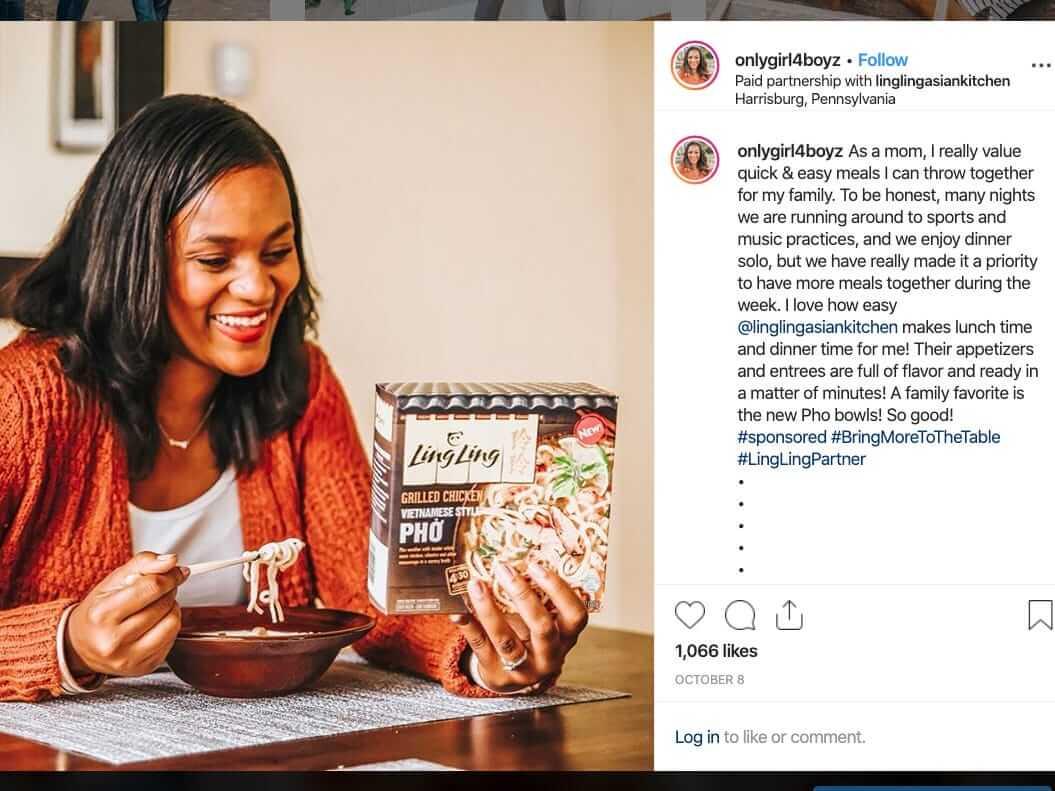 Meticulously study demographics and stats on your followers. This will let you create more catchy and engaging content. Instagram has a mighty arsenal of tools, especially Instagram Polls.
Emotions, not ads
You should charge your sponsor posts with emotions. Don't strive to create another pesky advert. Instead of accent needs of your target audience. Show empathy to their problems or share their joys.
Don't forget to pay attention to the details too. If your brand belongs to a very specific niche, don't be shy to demonstrate your expertise in all its glory. People trust those who know what they talk about.
Audit your posts
Check which posts perform the best. For that:
Visit Instagram Insights.
Click on the Posts section.
Filter all posts by engagement over the past 6 months.
Here you'll get the detailed info on which are favored by your crowd the most. Analyze them and produce more similar content, for this is exactly what your followers enjoy and expect to see more.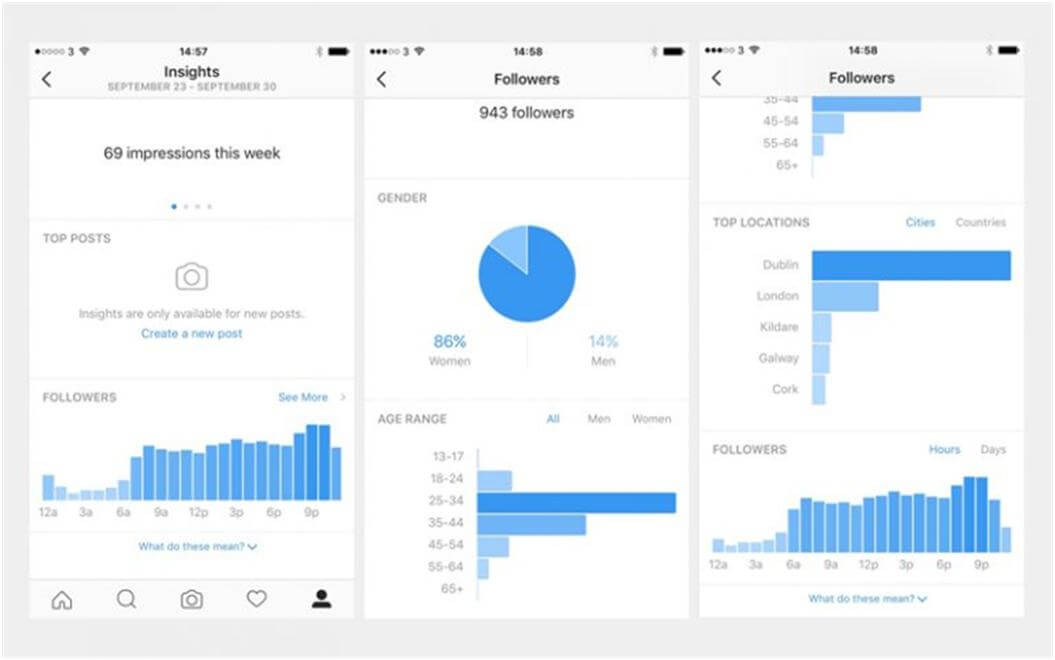 Have a toast to the sponsored posts
Instagram sponsorship is a life-saver for a small brand. It's not as pricy as a full-scale advertising campaign. Yet, it can produce miracles if you follow every step. Use our tips to turn your Insta-posts into marketing weapons. And make them talk about your brands!