How to create a catchy landing page with a new Taplink tool "Section"

Updated August 10, 2023
Kos Morris
Content Strategist and Editor
We often say that your sales rising depends on how your landing is created. The simple and clear structure of the page makes it easier to find information for your client. It increases trust in your services and leads to requests growth.
If you have a lot to say on your landing than the content should be divided on blocks and structured. It is very easy to do on Taplink page in 2 clicks by using a delimiter.
But if you'd like to stress some parts of the content out and pay client's attention to it, our new tool "section" is the best option! See an example of how a Section draws attention on a wedding website, where it is applied to the "no plus one" info.
To show you how it works in detail we've taken an expensive Instagram blogger's website as an example and created it on Taplink for 20 minutes for a cup of coffee price. Amazing, right? Take a look how to use Taplink new tool in OUR VIDEO or read the article:
The trainer's page consists of simple blocks that Taplink also has: text, image, links, but also there are colorful sections that make the page more structured and appealing. With our new tool it's really easy to create a page with the similar (or even better) design in Taplink and spend 15 minutes without spending a lot of money.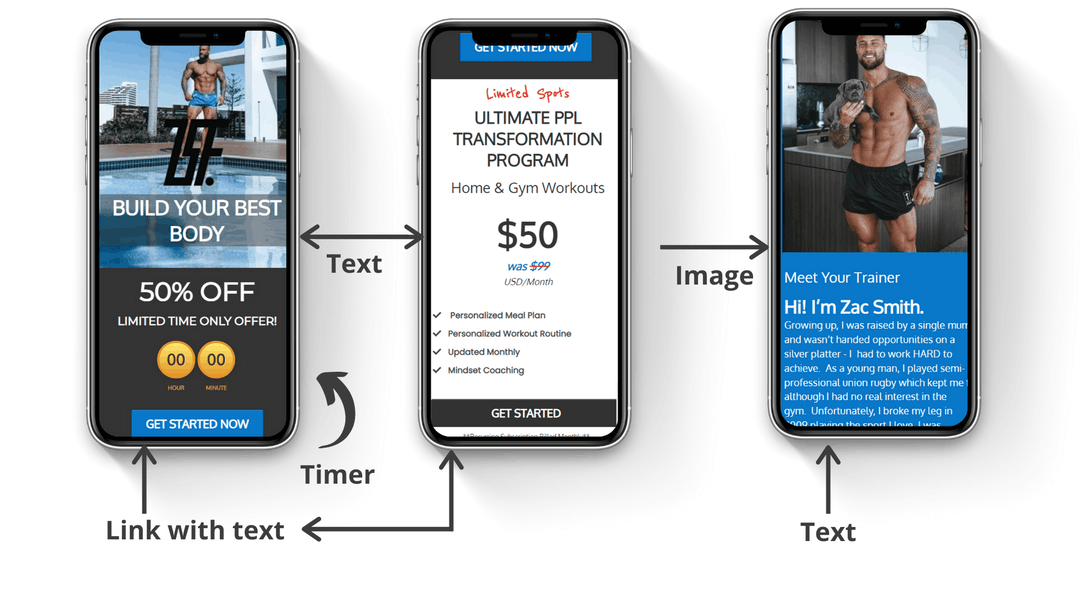 First we've created the basic blocks on Taplink: text, links and images.When the page is ready it's time to divide it on sections.
Click the block you want to put into the section.
Go to section and click New section or choose the one from created by you before.
Specify top paddings and bottom paddings, if you want it's possible to create edge intent.
In a background section you can choose a section color, it can be also gradient, or choose a background image.
Color of font and links can be also changed, modifications are applied only on elements in the section.
Click "save changes" and pull the section on the blocks you want to combine.
To delete section first squeeze it to one block and then click on it-choose section – action - delete.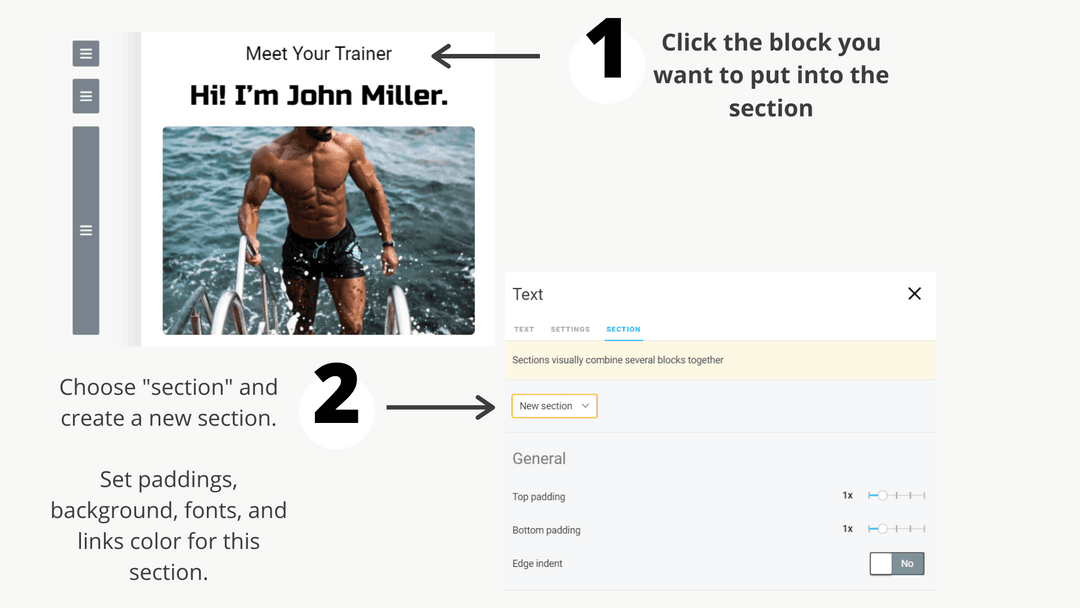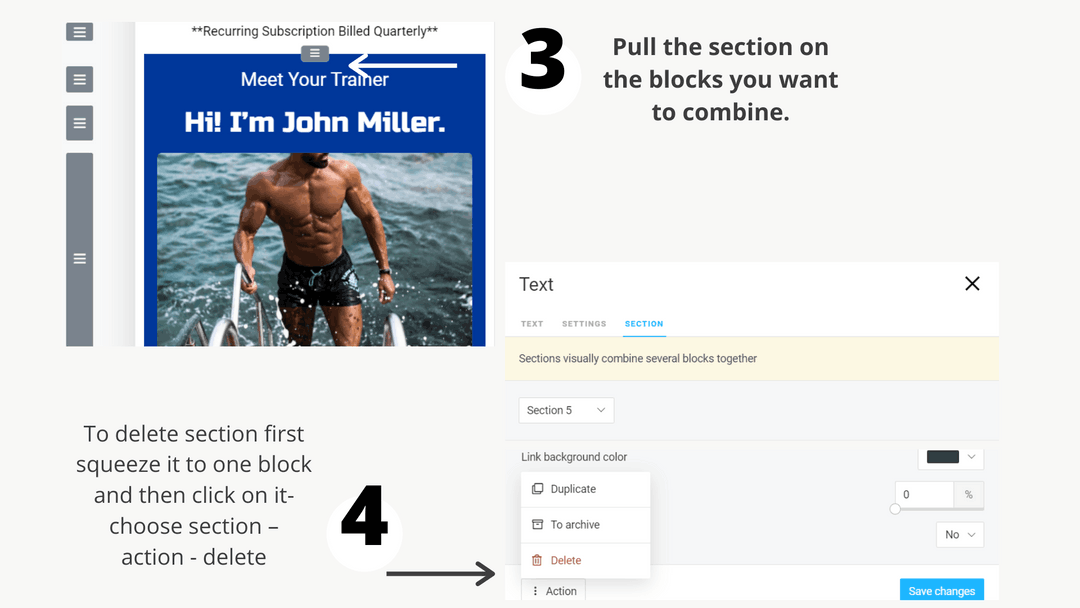 With section tool we've created a page just like a blogger's website without big investments. It has clear structure and it is convenient for fast scanning as for information searching. It has 4 different sections divided by the topics: motivating heading, attractive offer, information about page owner and social network links block.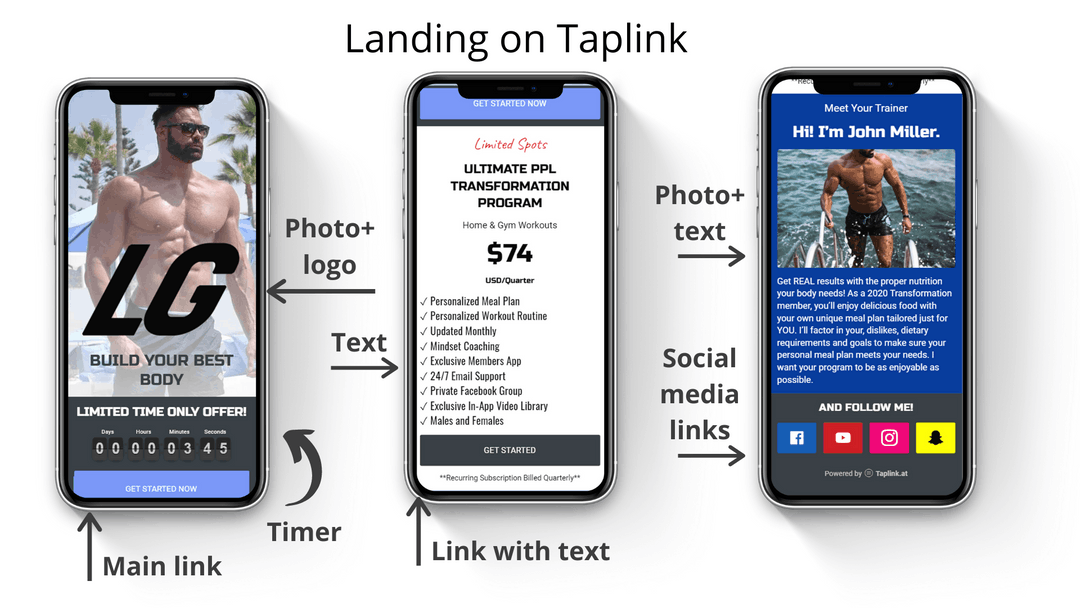 To create such page you don't necessarily have to have any special skills. In case if you are not so sure about your design skills or just want to save time, use ready-made templates that we prepared for you. Each of them has 1–2 Sections, which are applied to some blocks, and which you can apply to more blocks if you need.
Below you can see the examples. Follow the link to get the templates with Sections after a quick sign-up:
Try the athlete template. At the beginning, you can see a black Section that brings up the main information and most important button.
Try the Amazon affiliate template. In the screenshot, you can see each part of the page is separated visually, this is made by applying a Section to the blocks.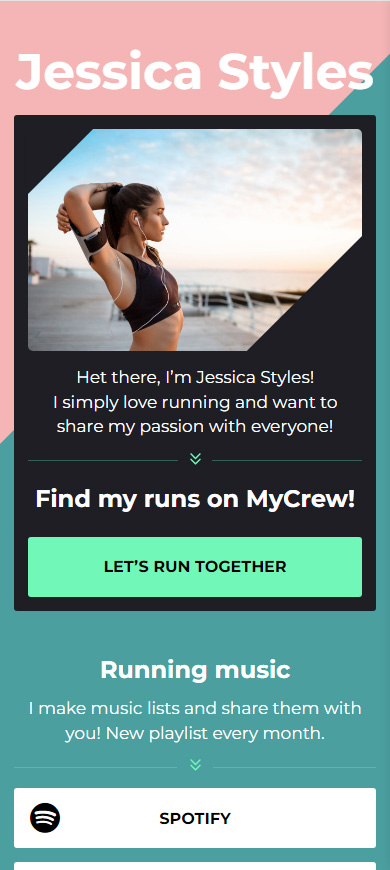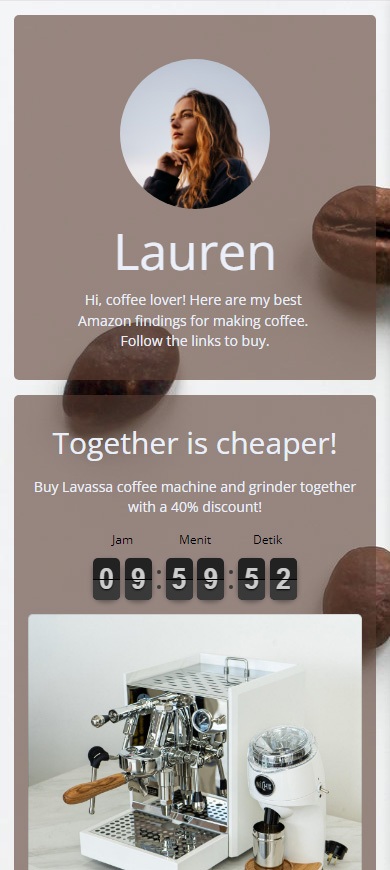 Adjust the design theme. Each of them has its own Section settings. Choose a theme that matches your brand —go to "design" - "advanced" and choose the most suitable design for you.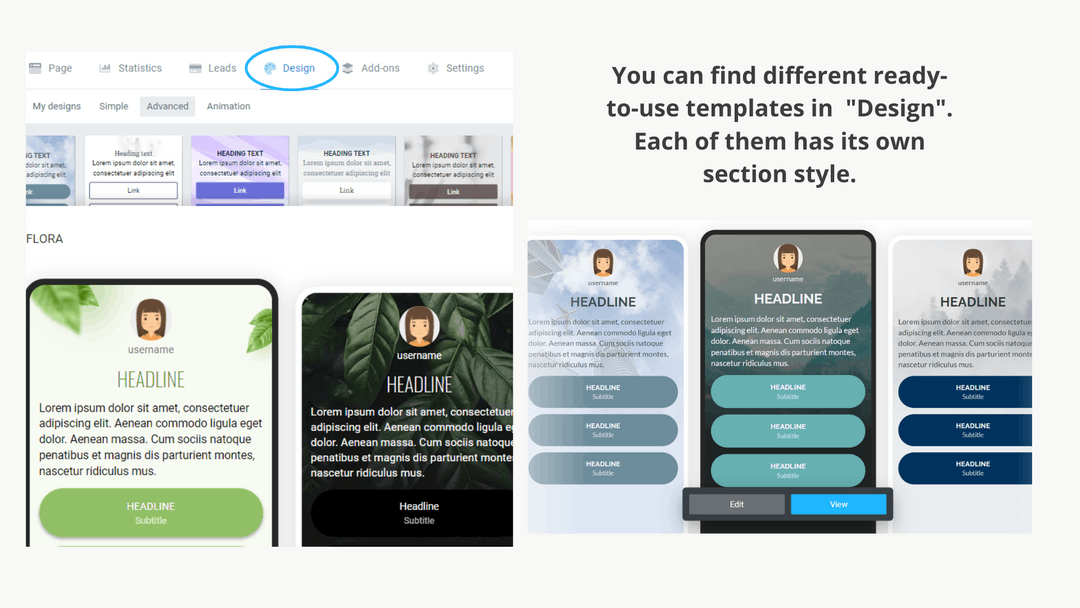 There are a lot of ways to experiment with design to create the most suitable landing for your business. You can round section angles, make the background translucent or even set the photo you want as a section background. It looks great, and you can do it for a couple of clicks.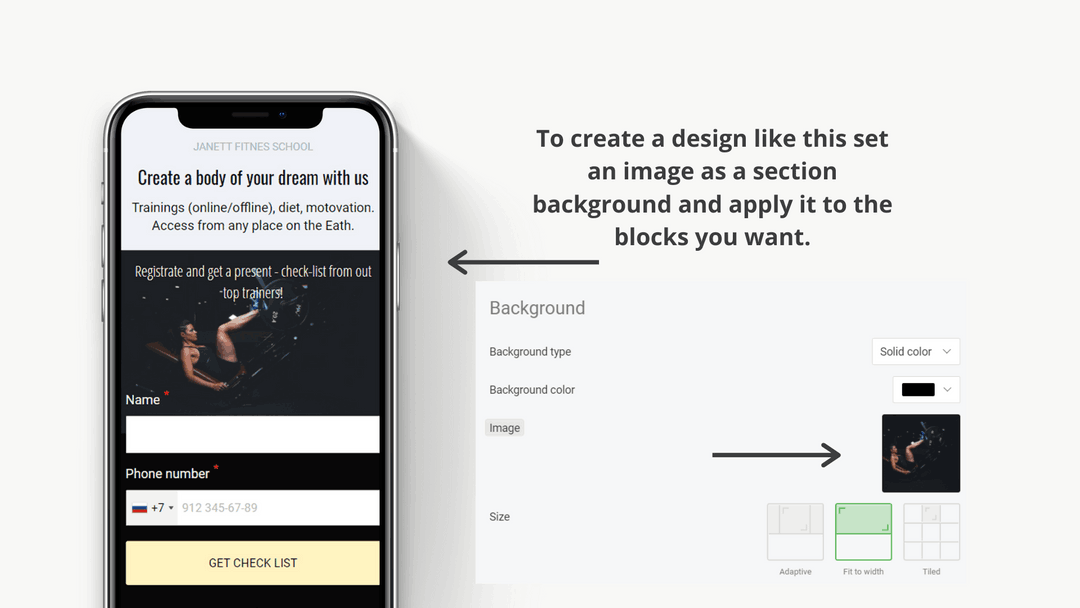 One more way to transform your page is to create a holding up section. Adding a photo in the heading will be a perfect for personal pages for coaches, musicians or writers. You can always do that in section settings.
As you see creating a stylish landing doesn't require spending lots of money or special skills, it is absolutely real to do that by yourself for 15-20 minutes. Try to use the section tool on your Taplink page RIGHT NOW: it will not only help you to structure information, but also will make tour page design catchy and unique.