More that 50 design templates for your page

Kos Morris
Head of Content managers
The first impression is one of the strongest. It also concerns the potential client's impression of your landing. Stylish design not only visually attractive and raise loyalty to the product, but also it simplifies searching information, divides a page into blocks, and provides a good overview even while brief scanning.
But how to create a trendy page if you are not a designer? How to emphasize the main offer, create a attractive visual, and pick matching fonts to catch a client from the first seconds being on the page?
We've designed more than 50 Taplink templates, so everyone could easily and fast create a beautiful landing without professional designers. Each of them can be simply adapted for any business and customized by adding blocks, changing colors, or fonts. Your page will look awesome with a couple of clicks!
To choose a design for your page switch to the design tab
On tab "Simple" you can choose the base for your future design if you want something minimal. On the "animation" tab you can choose an animated design for some events to quickly decorate your page for Christmas, Halloween, or Valentine's Day.
But today we'd like to tell you about the advanced tab. There you can find templates that can be adapted to any business topic.
If you already have some blocks on your Taplink page and not sure that the chosen design will suit them - just try a new design on! Click on the design you like - "view" - and, if you like what you see - click "choose".
To prove that any template can be simply used for your business niche we are going to design 3 Taplink pages for 3 different products: real estate services, toys shop, healthy food delivery, by using our templates.
Let's start with a Real Estate agency. We've created basic blocks: agency description, links on some apartments with image carousel, and social networks. Then we go to design tab - advanced, and start to try templates that we like by clicking "view" button. As soon as you chose a template you like just click "choose".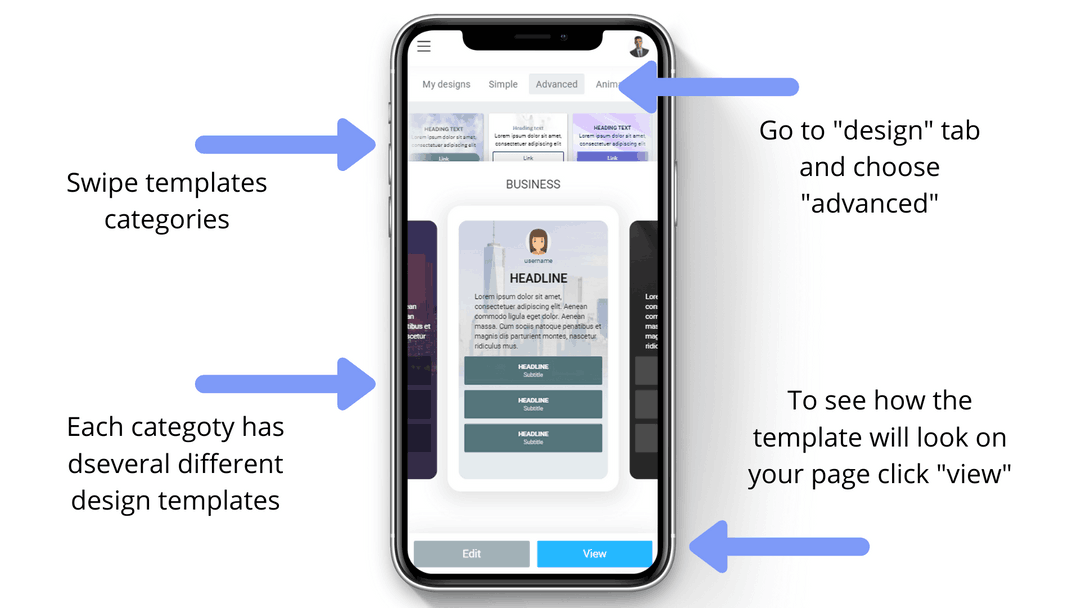 Just have a look at how the page transformed with a couple of clicks!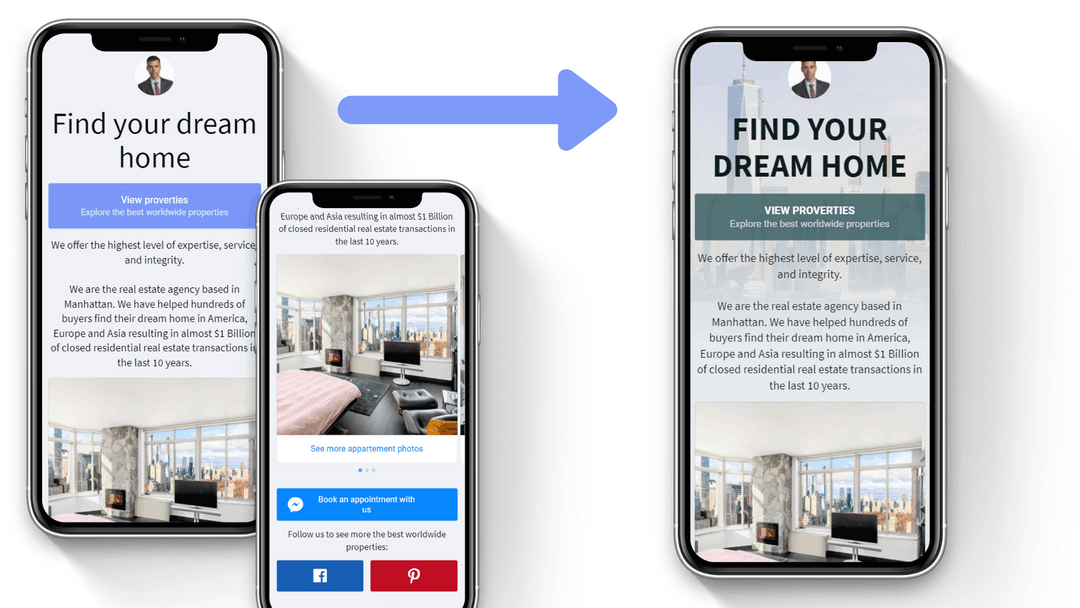 The next is the Nail Salon page. From more than 50 Taplink templates at least several of them perfectly match the page. Let's repeat previous steps and choose a template that we like.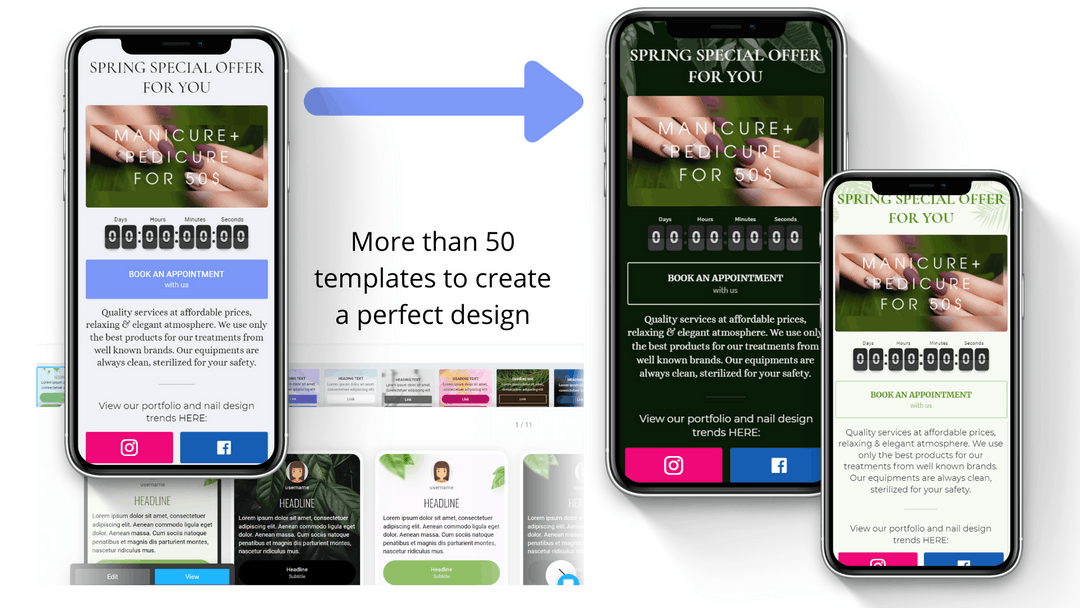 If you want you can customize the design: change colors, fonts, or add a section to emphasize the main offer. To add a section is very easy: each template already has a designed section that will perfectly fit the style of the page.
To add a section just click on the block - section - choose section 1 (it's already customized specially for this design section) or create your new section. Drag it to the blocks you want. Voilà! Your page became even more stylish and unique!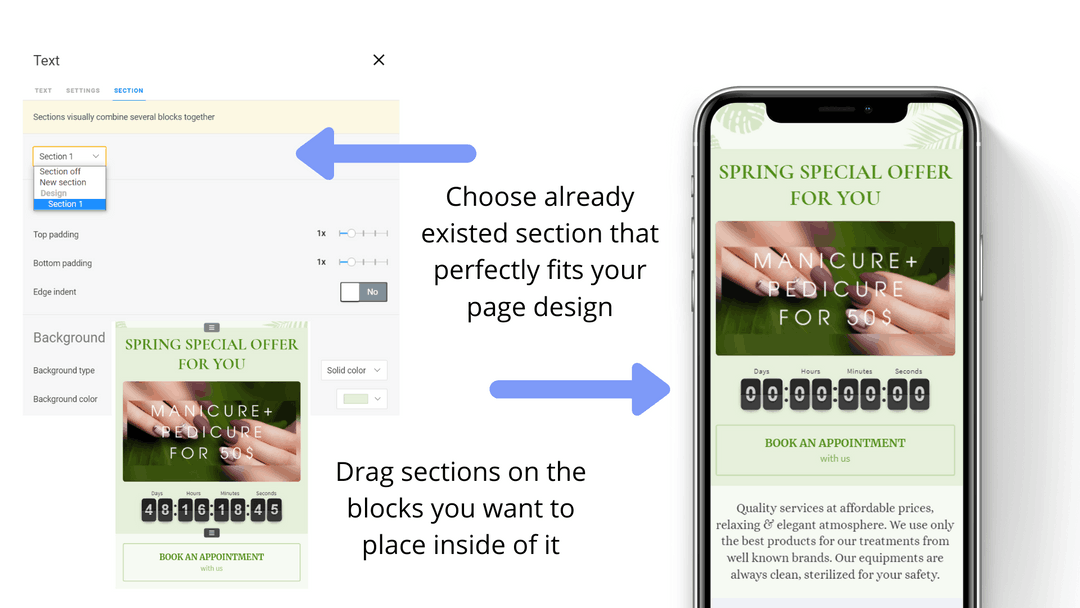 If you want to read more about the section and how you can use it to create a unique page click HERE.
And the last example is flower delivery. Again we create a basic page with adding text, banner, and links and choose a design we like. Just imagine: 2 clicks turn your page from simple to fancy!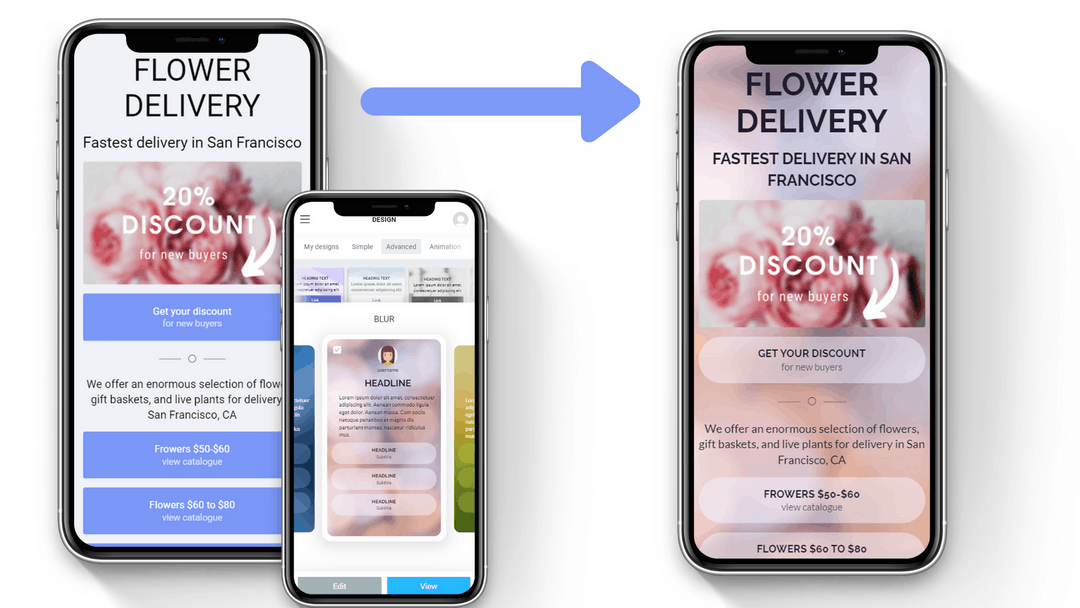 To emphasize the main proposal we can use one more design tip: use button animation! To do that click on the link block you want to animate. In settings find "animation" and choose one of the options. After saving changes you'll see that your offer attracts even more clients' attention!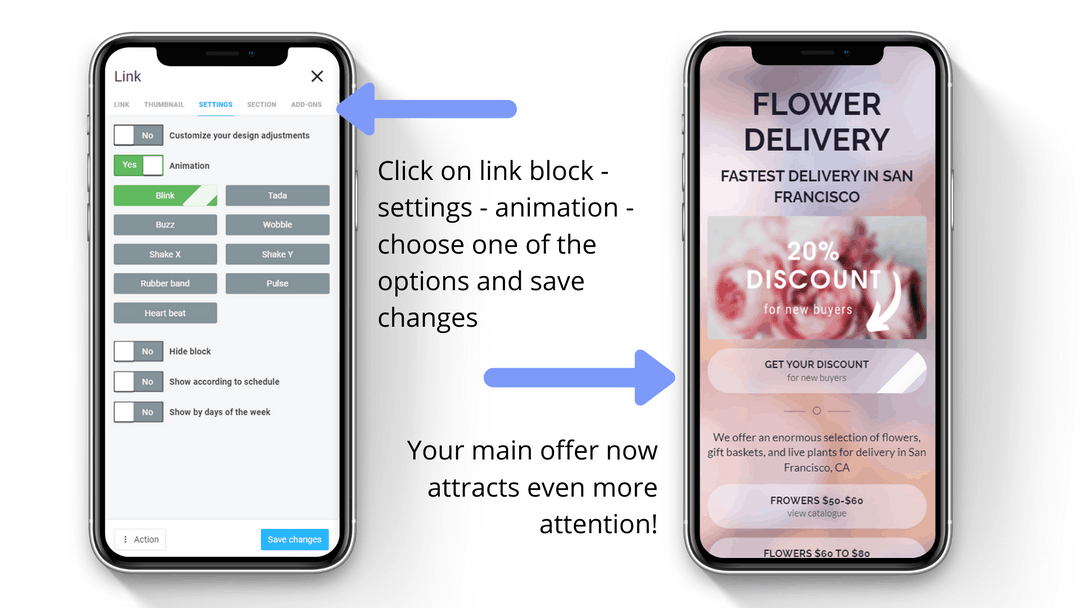 As you see, all 3 pages with 3 different products found their templates in Taplink base. We're sure that any other niche is it food delivery, shop, or language courses can look amazing with Taplink landing. Using templates save your money and time: we've creates previous landing pages for 15 minutes!
To create your page and design it for a couple of movements click HERE, it's always free!