Viral marketing:
a powerful marketing tool

Kos Morris
Head of Content managers
Viral marketing is one of the most widespread advertising techniques. It helps improve brand awareness quickly, boosting the company's sales and profits. In this article, we are going to see what viral marketing is, how it works, and what the best examples of this marketing tool are.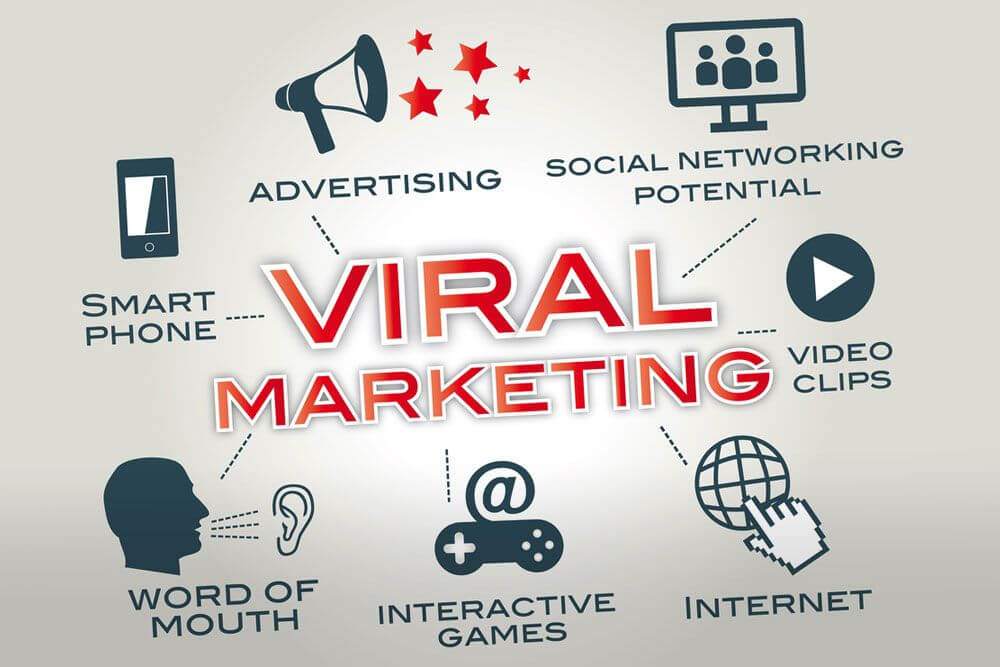 As we know, "viral" by definition means anything that spreads fast, just like a virus in a human body, and viral marketing is not an exception. This technique implies creating an advertising campaign in a way that the users will themselves spread the company's message in their social media or take other actions to make as many other users learn about the advertiser as possible.
Viral marketing is all about simplicity, and intuitiveness. Such ads are designed to touch the users' most basic emotions and perceptions, helping them understand rapidly the message, and get attracted by the brand's products or services to the extent that they will wish to share the message with their family, friends, or colleagues.
The information used to advertise the brand among other visitors could be anything from a news post to a YouTube video. The main challenge is to evoke curiosity and inspire users to become new members in the share-it-with-others chain.
Viral marketing can be used as a stand-alone advertising technique or as part of a larger marketing campaign. This tool has proved to be equally popular with large and small companies, though it could be especially handy for start-ups and other smaller businesses since it is generally less costly than many traditional marketing methods.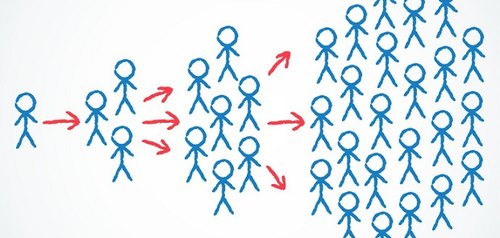 For a viral marketing campaign to be successful, three main requirements should be met:
Marketed goods or services must be free and easily accessible for all users. This helps create interest among potential consumers all over the world, even though such users may not eventually contribute to increasing the company's sales.
Transferability of the message. The procedure of sharing the message should be very easy. For instance, users might be invited to pass on the piece of information on Instagram or Facebook, in WhatsApp or via email. The sharing medium could be any app, website or service that is used by all (or almost all) users notwithstanding their age, country of origin, or preferences.
Intelligent placing. It is not enough just to make a post and invite users to share it. The company's message should be associated with something that promotes respect, confidence, or emotional appeal, or is socially important. It could be an attractive picture, a celebrity's quotation, or some official statistical data.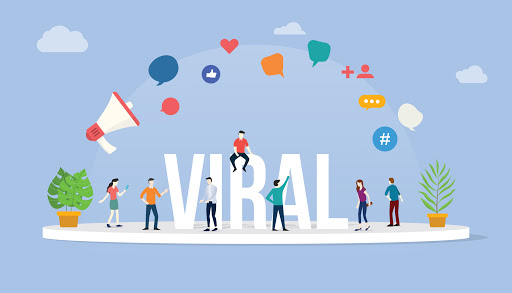 Viral marketing is carried out quite simply. The company's marketer just needs to create content that is likely to attract its target audience (not forgetting about ensuring its virality) and promote it on the Internet. After that, the only thing you can do is to wait until the users start sharing the content at the speed of light.
Creating a brand video, the company should define its dispersion strategy. It can be either evident or concealed.
In the former case, the users are perfectly aware that they are viewing a brand commercial, while in the latter case the branded nature of the content is revealed in the end or not revealed at all.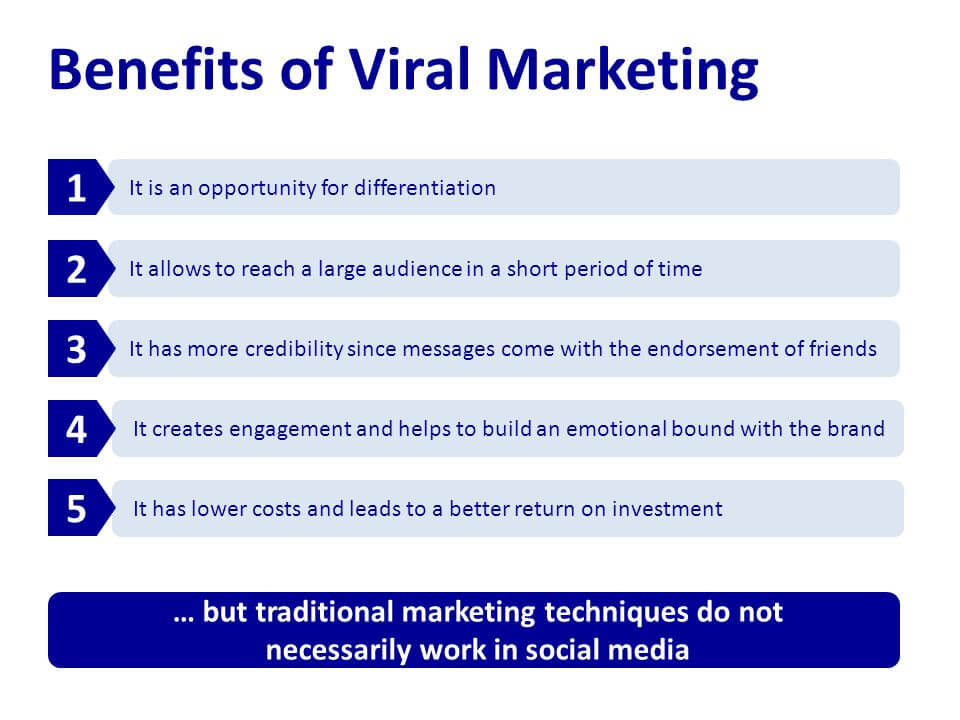 There are four main strong points of viral marketing:
Low cost. Comparing to other types of marketing tricks, this tool enables obtaining hundreds of new visitors with almost no expenses. The large scale created by viral marketing speaks for itself, virtually making your profit/cost ratio soar.
Rapid growth. A viral campaign produces the first results within hours. Most users access their social media accounts several times a day, so in a few days, you may already get a considerably higher user activity.
Great reach. Viral adverts can potentially be shared with a huge international audience that goes beyond the company's TA. For instance, young people can show a viral video to their elderly parents just because the ad is funny and attractive and can amuse them, regardless of the product being advertised. Thus, people who do not even use the Internet and otherwise would never view such content can get interested in the brand and eventually become its new adepts.
Mainstream media exposure. Viral marketing enables companies to improve their brand awareness on the most actively visited media platforms. Being present in such social media is the largest marketing initiative that a company can undertake.
Fast lead generation. Thanks to viral marketing, businesses have an opportunity to define a circle of their potential clients by tracking real-time user activity. This will enable them to select additional advertising tools aimed at working with specific target audience categories.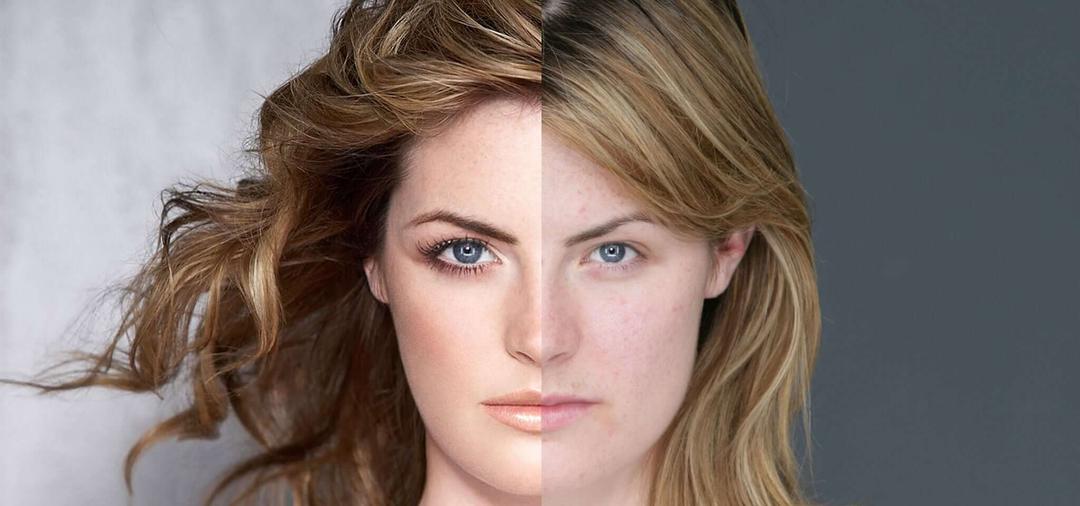 One of the classical viral marketing campaigns is Google's email sharing. It allows sending messages that can be viewed only by the users who already have a Gmail account. Once new users receive such an invitation, they decide to create their free account and subsequently become able to share the same message with even more new users.
Another famous example is Unilever's Dove Evolution advertising video. This 75-second commercial dedicated to the launch of a new beauty brand gave a true perception of female attractiveness, winning 2 million views in just one month and becoming the leading topic at one of the TV shows of the time.
Finally, there was Burger King's Subservient Chicken - an interactive viral ad aimed at Internet users who did not watch TV often. Strange as it may seem, the video did not give a direct representation of anything Burger King sells but was in perfect harmony with the company's "chicken the way you want it" philosophy.
The best platform to start viral marketing is social media. Nowadays there are lots of social networks with multimillion audiences, including Instagram, Facebook, or Snapchat. Resorting to such media apps, companies can achieve a multi-fold increase of their followers, many of whom will undoubtedly become new customers.
Social media are a much more profitable solution than email services. The reason is that a rising number of users are shifting from emailing to spending time in their social network accounts, which have become the main platform not only for chatting with friends or reading news but also for choosing and ordering various goods and services.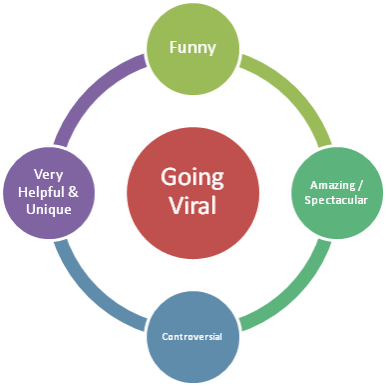 To make your marketing campaign hit the bull's eye and start dispersing like real viruses, think of the following ideas:
Stay creative. Try to make your message as catchy and original as possible. Remember that users do not get attracted by classical ads anymore. They prefer posts that are emotional and surprising, not to say provocative.
Be clear. Your post or message should be explicit and easily comprehendible. Viral marketing presumes to give a large part of control into the users' hands, so your commercial's content should not get misconstrued or parodied, otherwise, it will produce an undesired effect.
Keep short. Make sure your viral marketing campaign is short enough. Users are not less busy than you, so don't make them waste their precious time reading a long intricate text.
Do not become "spammy". One of the drawbacks of viral marketing is the nuisance factor. If the users suspect the virality of the advertisement, they are likely to stop viewing it or go to the end but take no further action. Rather than repeating the same message over and over again, think of coming up with an idea or an image that will stick in your users' minds even without seeming to be viral.
Use additional marketing tools. It never hurts to enliven your marketing campaign with a little extra to make it even more successful. One of the tools you might find useful is a special Instagram utility called Taplink.at.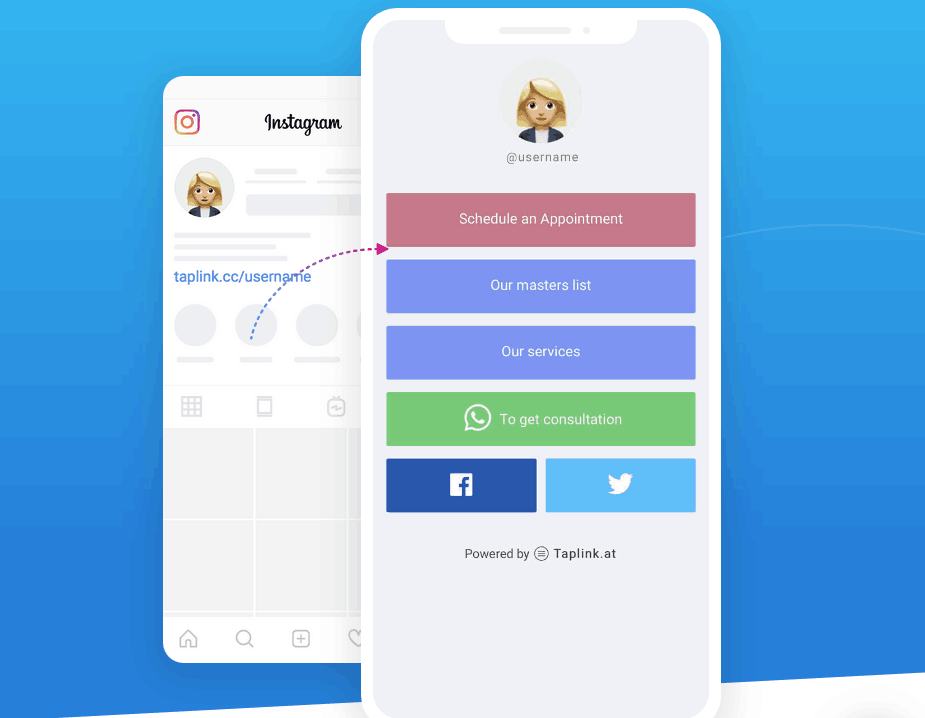 Taplink is a marketing package that helps create a single link leading to all the crucial info on your business - the range of products, main advantages, prices, and terms, etc. Users who receive a shared advertising message will not get lost in all the information that is typically published on companies' websites and will pick up the most essential elements, making up their minds quickly about whether they would like to purchase your goods or services.
Viral marketing is an incredibly powerful tool that is massively used both by new and established companies notwithstanding their size, filed of activity, or market share. Being somewhat spontaneous and non-controllable, viral marketing provides magnificent opportunities for sharing the company's message rapidly, efficiently, and at a low cost.