Public relations campaigns: 5 inspiring examples

Updated February 02, 2023
Lauren Taylor
Social Media Specialist
If you are looking for examples of public relations campaigns that can inspire you, here they are. Have a look at these five stories where brands are the main characters doing righteous things. Some of these PR campaigns are touching, and some of them are fun. But they all are an absolute success.
A public relations campaign refers to a marketing activity, it is aimed to improve brand awareness and reputation, and build customer loyalty. You may well know it as a PR campaign.
Initially, PR campaigns are not about money, but in the end, they contribute to the revenue increase. You build a close connection with your audience rather than making them buy your product. And this connection is an investment that pays off well.
At first, you show that you care in public relations campaigns. And you do it in a very creative or smart way. That makes people love you.
After successful PR campaigns, people love you more. And that means they will choose you instead of your rivals more often. They may even buy your product just to be a part of your brand culture even when a campaign is over.
Let's look at 5 examples that helped brands to build stronger public relations.
Here are 5 good examples of public relations campaigns from big brands. They were successful and will inspire your great ideas.
The first example of a public relations campaign was launched by Whirlpool. It is a US manufacturer of home appliances. It used its products to touch the hearts of its audience.
The idea of the PR campaign came from the concern that American students were skipping classes. 4,000 couldn't attend school regularly. And the brand found out why. It was because their families were out of the means to wash their clothing.
Whirlpool started a great public relations campaign. The brand installed washers and dryers in more than a hundred schools in the US. And they intended to make this number bigger.
The PR campaign allowed thousands of students to have their clothing clean. And it did improve the situation. A few weeks later, it was found that about 90% of the monitored students improved their attendance as well as performance.
Whirlpool's proved to be thoughtful with its public relations campaign. The research, reasons and motivations, and the actions made the brand a favorite among the bigger audience.
Huggies' successful example of a public relations campaign was inspired by the intention to outperform Pampers. They realized the brand needs to be presented as something more than just a nappy producer to make it possible.
Huggies wanted a PR campaign that would convince parents to prefer them over Pampers. The brand found a way in its own name "Huggies". It has a strong association with hugging and babies, which they used. The project got the No baby unhugged name.
The idea of the public relations campaign was to emphasize the importance of hugs for babies. Studies proved that physical touch and skin contact increase the development of babies' brains, and improve their immune systems to make babies able to fight illnesses.
The brand started the public relations campaign to promote the idea. It funds hospitals, purchasing the equipment and materials necessary for baby care and nursing.
The hugging part of the PR campaign is what touches people's hearts most. Thanks to Huggies, trained volunteers give hugs to babies who need this. The volunteers also rock, cuddle, and sing to them.
The No baby unhugged campaign gave the brand a better reputation and awareness. For example, in 2016 the brand showed a 30% increase in sales. This public relations campaign also made the engagement rate exceed an industry benchmark by 300%.
Another example of a public relations campaign that strengthens a brand's relationship with its audience was started by Maxwell House. In 1996, the brand had trouble holding its position in the target market mainly because a lot of coffee shops sprang out. People drank coffee at home more rarely, and they buy less coffee producing by the brand.
Maxwell House decided to draw people's attention to the importance of home and family. It started a public relations campaign that helped people to get their own houses. And this hit the spot because it was a current problem in the US at that time, and people could relate.
The goal of the public relations campaign was to build 100 houses for 100 people, and the set term was 100 days. The brand cooperated with Habitat of Humanity that attracted volunteers to build houses for people in need.
Maxwell House donated $2 million to the organization and run a commercial inviting people to volunteer and donate as a part of the PR campaign.
As a result of the public relations campaign, 100 houses were built and given to families. An additional $3.2 million were donated for building the houses and more than 7,000 volunteers participated in the constructing.
This public relations campaign was a success. The brand reported a 2.4% sales increase. Besides, almost 60% of the rivals' customers decided to try Maxwell House coffee, which is two times more than the average number in the previous campaigns.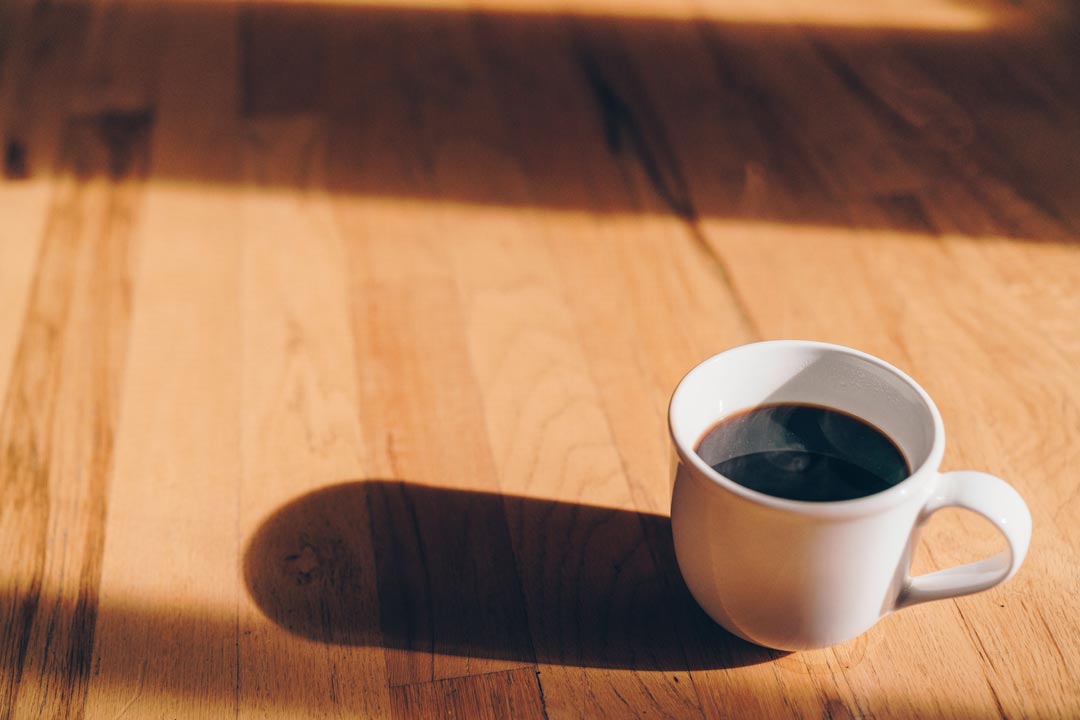 McDonald's had a public relations campaign that gives you another reason to love these fast-food restaurants. This is an example of how a brand can draw public attention to sustainability.
The PR campaign was inspired by endangered bees. It was the restaurant chain in Sweden that got concerned. Some of the restaurants in this country have beehives set on their roofs, as you can see people from this country care about the small hard-workers. But that time they wanted to do something large-scale.
McDonald's built a beehive for this public relations campaign, which looked exactly like one of the fast-food restaurants outside. It was filled with honeycombs inside.
On World Bee Day, the smallest McDonald's restaurant for the buzzing guests was sold for $10,000 and the public relations campaign was finished. This money went to McDonald's charity fund.
The touching public relations campaigns above probably made you cry with tenderness. Let's look at different examples to make you smile again.
The PR campaign was started by Moxy Hotels. The millennial-focused boutique hotels represent a fashionable balance of luxury. If you preferer super-comfortable accommodation no matter what it cost with all kinds of entertainment, and staff who is always there to assist, you must have heard about them.
Moxy Hotels started a series as a public relations campaign. It is called Do not disturb. Each episode is a short interview with a celeb in decorations identical to a Moxy Hotels room. Taryn Southern asks celebs juicy questions, they also gossip and discuss traveling.
All these resemble a slumber party with a celeb, and the viewers can feel like a part of it. That's why the public relations campaign was a success. Almost an in-person experience of having an honest heart-to-heart conversation with a popular person can't leave you indifferent.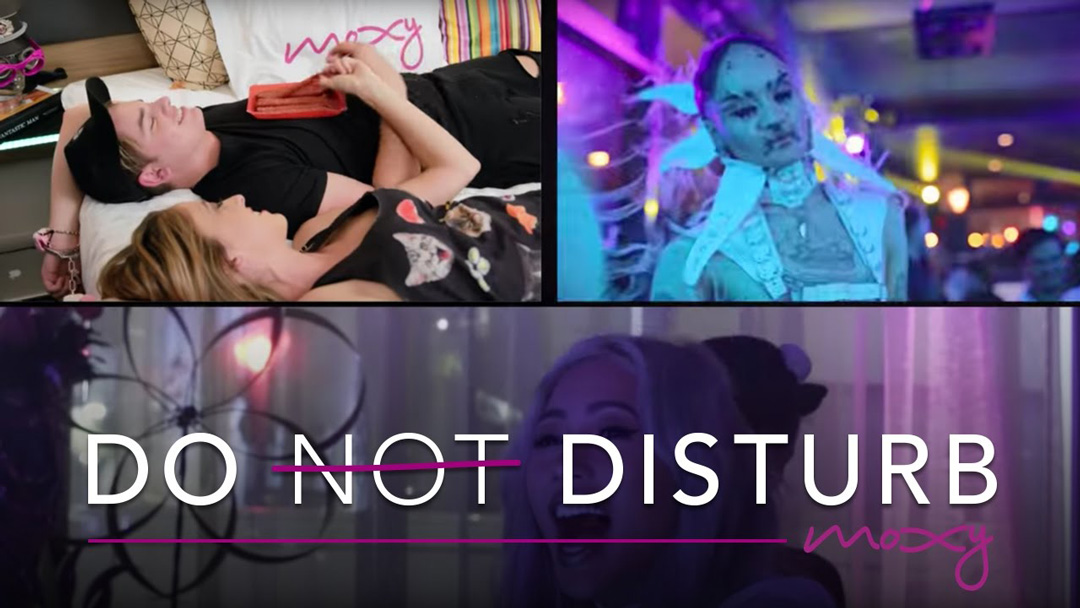 We hope these five examples of public relations campaigns inspired you to come up with a good idea for your next marketing campaign. Show that you not only want to make money but also care about the world.
PR campaigns are not just an expense but an investment. They are a way to build or improve your brand reputation. And the reputation is a great influence on your sales.