Users can get to your Taplink page if you give them a link to it. Let's see where to get this link.
In this guide, the term "link" refers to a unique web address of your page. You can get it in three easy steps.
Open your Taplink page in edit mode. Then, tap the forward arrow or the Publish button at the top. You will see one or the other depending on how the page was created: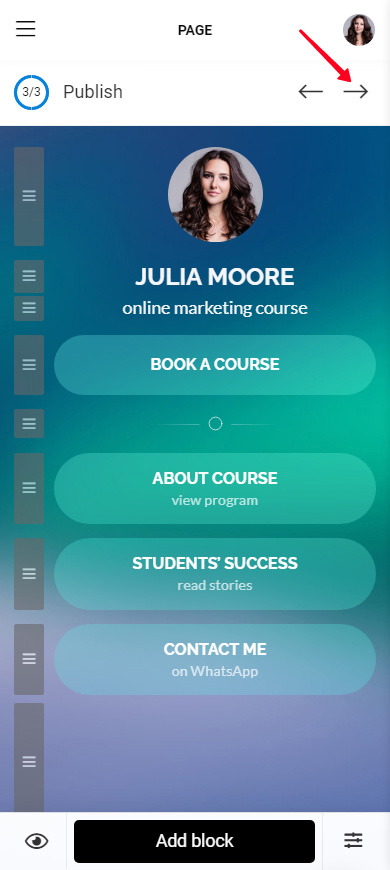 You have two free domain options on Taplink. This is what your link can look like:
https://taplink.cc/username
https://username.taplink.ws
You can choose any of the domains. Tap the one you want.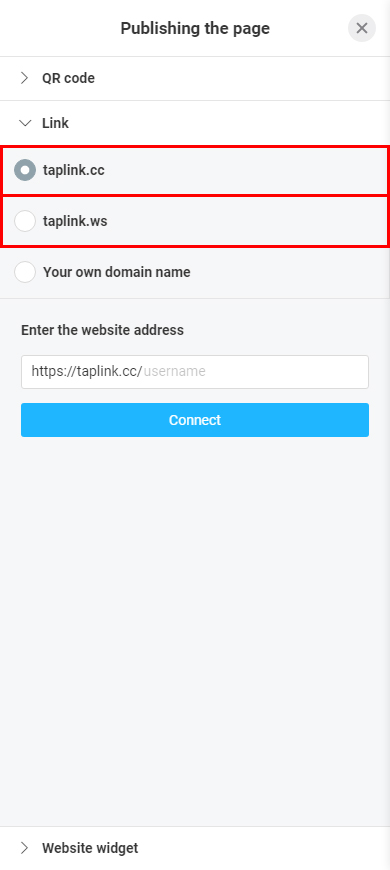 Write any word in the web address field.
Tap Connect.
Tap Copy link.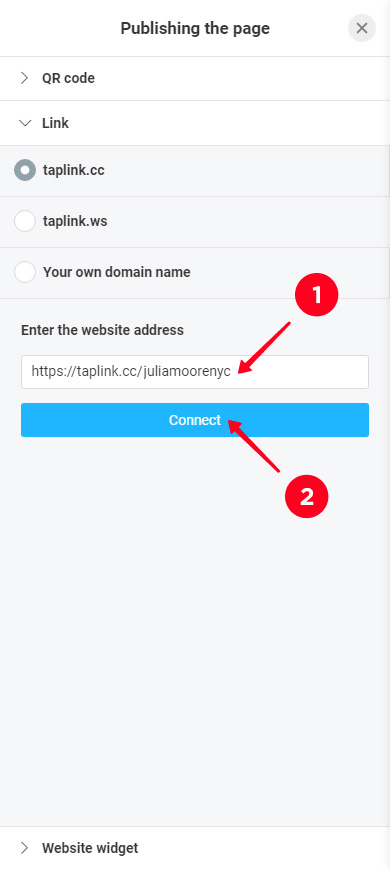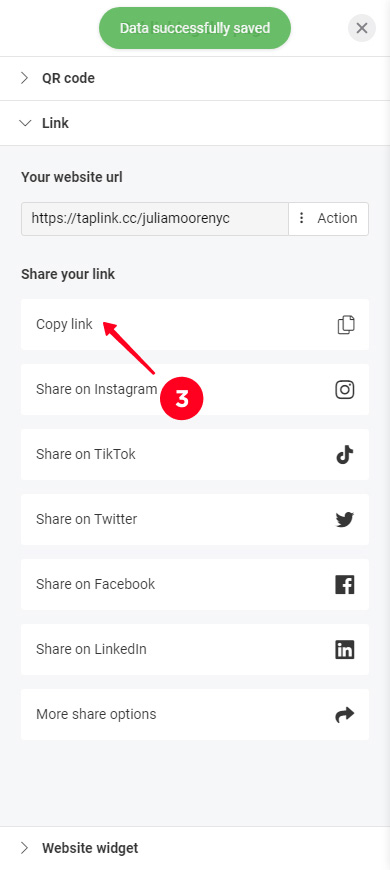 Your page has a link now, which has been copied to your clipboard. The next step is to paste it into the website field in the settings of your social profiles. Follow the link to read the instructions on how to do this.
You can disconnect the link from your Taplink page at any time. Unpublish the page for this:
Tap Publish.
Tap Action.
Tap Disconnect link.
Confirm the action by tapping Yes.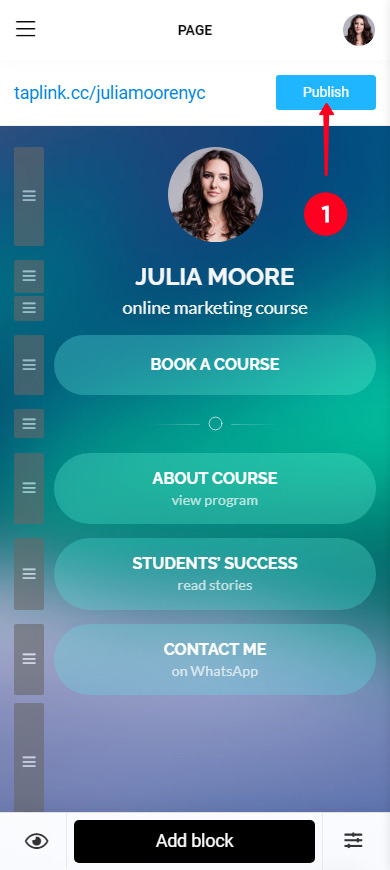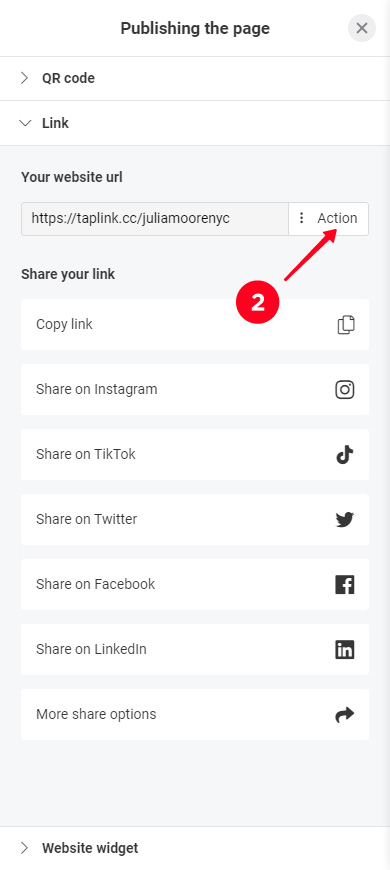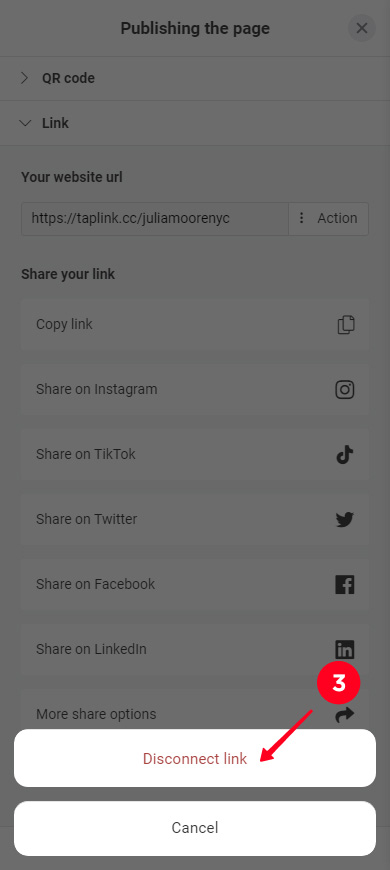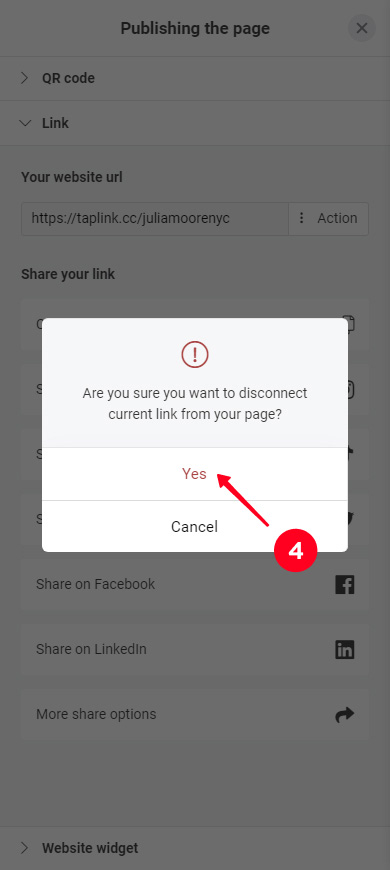 Now your page doesn't have a link. Users will not be able to access it in any way.
Changing your page link can be done in two steps. You need to remove the old one and install a new one. Note, that users will not be able to get to your page using the old link after you do this.
You can set up a custom domain name. You need to buy a domain from any domain registrar for this. Then, follow the instructions below to connect it to your Taplink page.
In the second step, select Your own domain name.
Type the domain you bought in the field.
Tap Connect domain.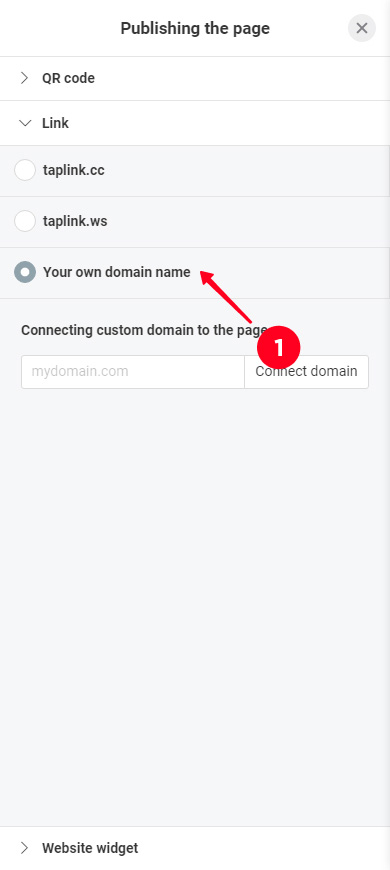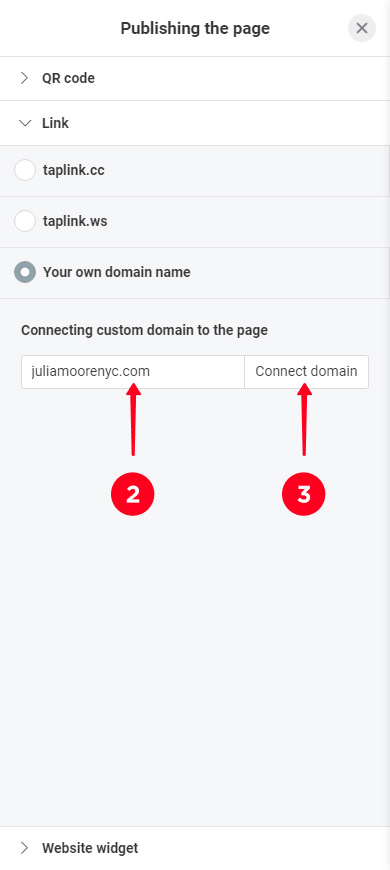 You will get DNS records that you need to specify in the domain settings on the domain registrar website:
Copy the DNS records.
Specify the copied DNS records in the domain settings. The interface of domain registrars may differ, that's why we do not provide instructions on how to do this. If you face difficulties, search for the solutions on the help page of your domain registrar or contact their support.
Tap Done! Check DNS to check if the domain has been connected. It is usually completed within an hour, but it can take up to 48 hours. The time depends on the domain registrar.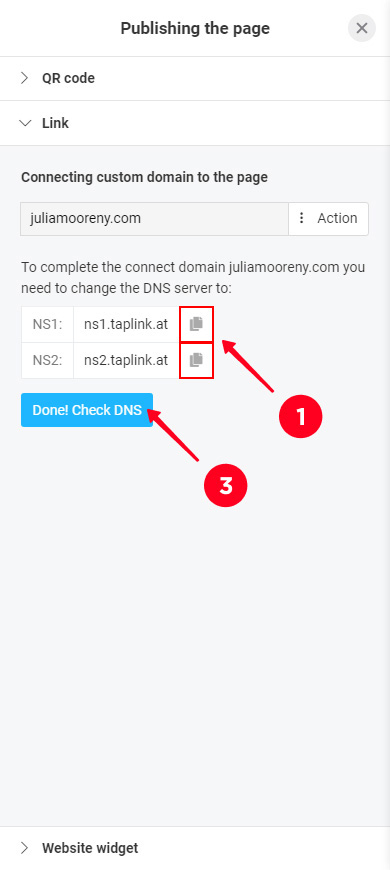 If everything works correctly, you see a menu with options to copy the link: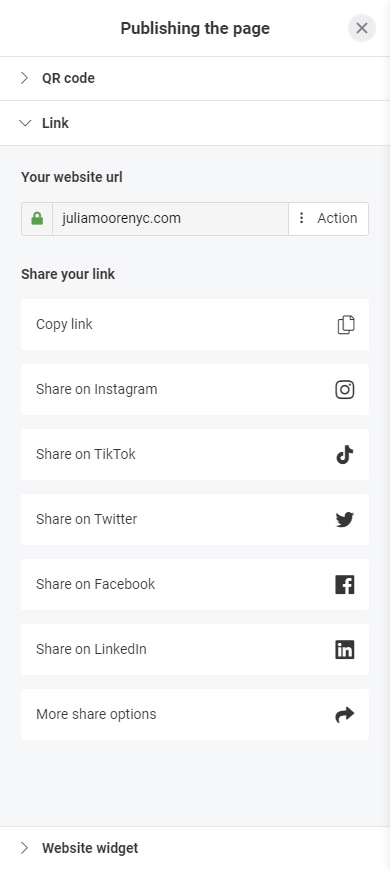 If the domain connection has not been completed yet, you see a Failed check message. This means that name server changes have not taken effect yet. Tap Close.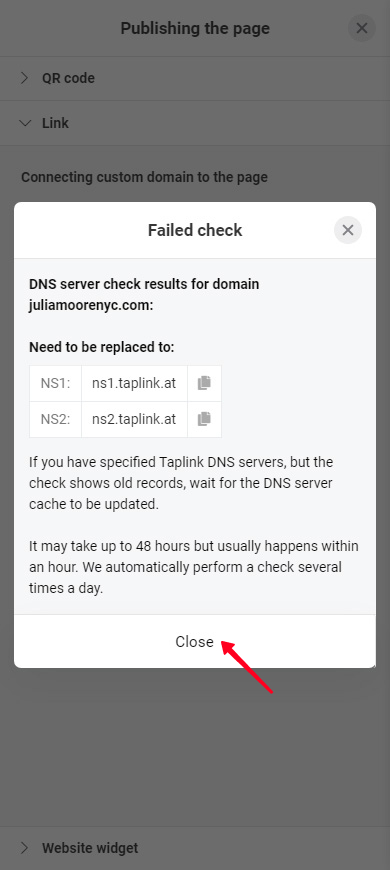 Wait for more time and tap Done! Check DNS again.
When your custom domain is successfully connected to your Taplink page, an SSL certificate will be automatically generated.