How to change Instagram name and username

Here we will tell you how to change Instagram name, username, and explain the difference between them. Follow illustrated instructions to do it in a couple of minutes. It's easier than you think.
Every Instagram account has its username. But Instagram name is optional.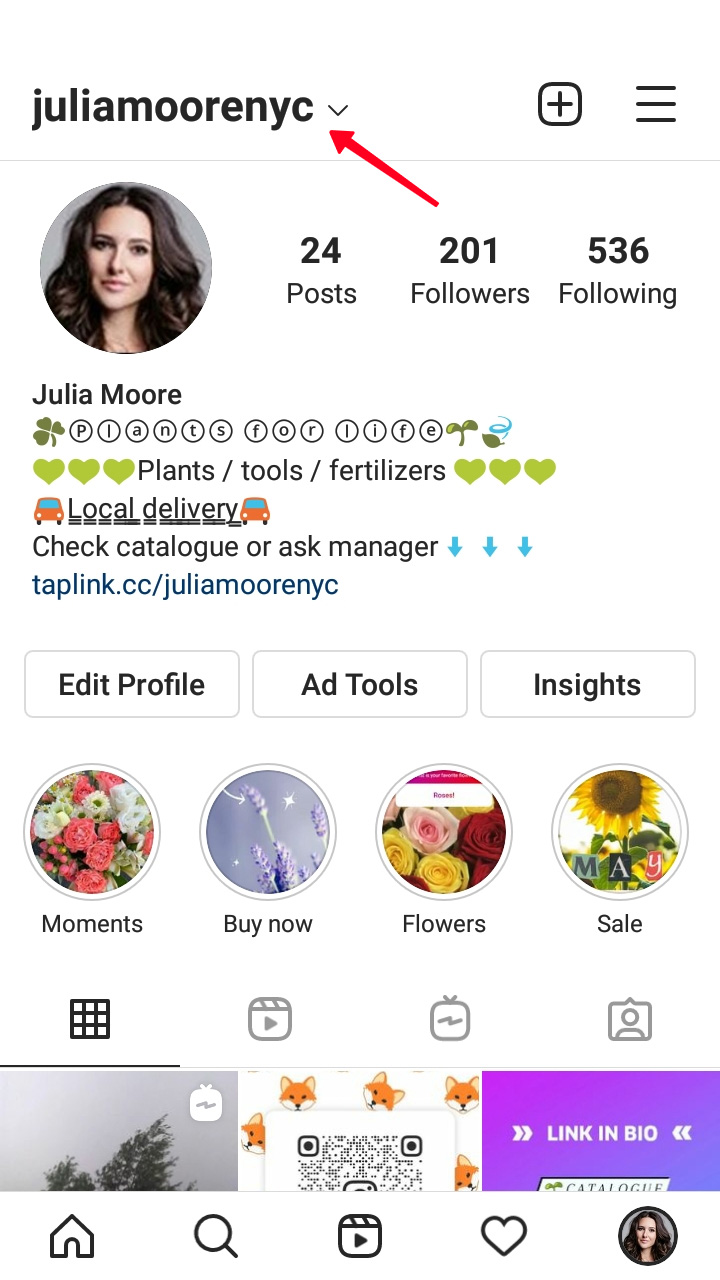 Username is displayed at the top of a user's page and near their comments and messages.
You can include numbers, small English letters, dots, and underscores in it. The maximum length is 30 symbols.
Username is also your Instagram handle and login. It makes your account address. So a username should be unique.
It's not an easy thing to come up with a short and available username due to the limits. That's why Instagram allows you to add another readable name.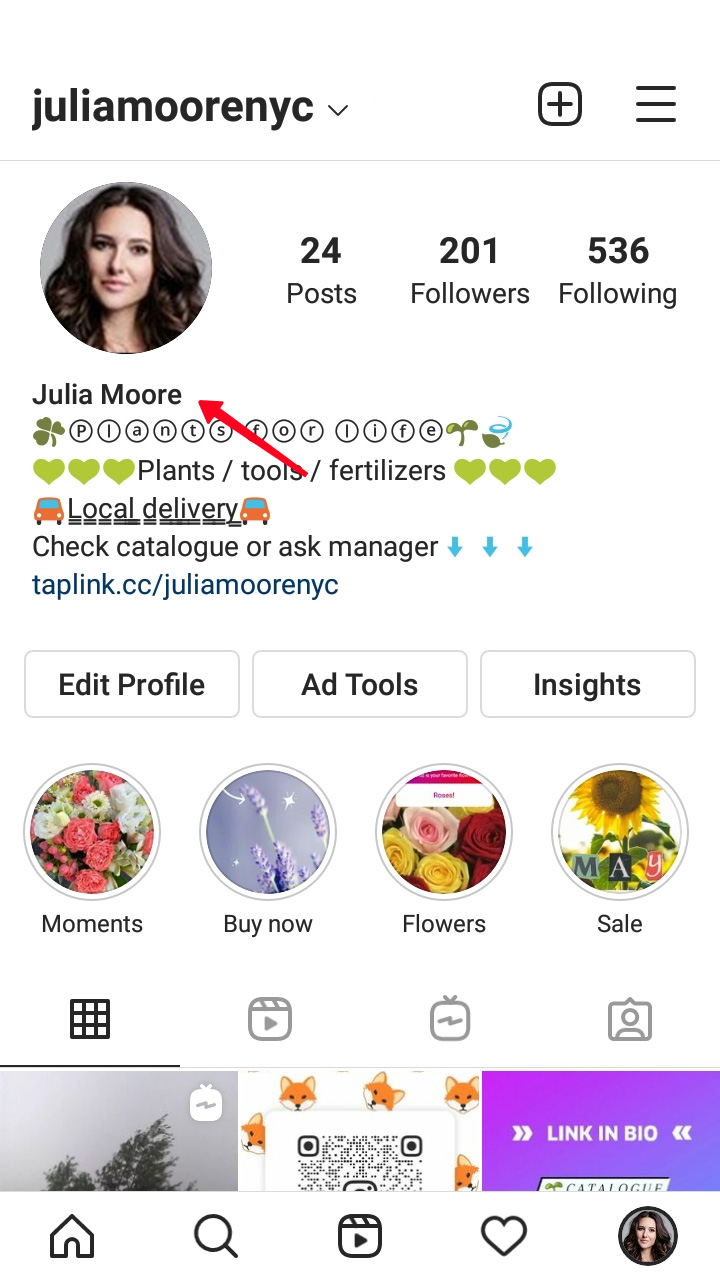 One can see Instagram name under the profile photo, or near it if you look at the page from a computer. The name can includes be made up of almost any symbols.
The name doesn't have to be unique. As usual, a couple of words are used as Instagram name. If it's a personal blog, they are real first and last names. Brands usually write their full name or type of their product.
You can change Instagram name and username as often as you want. They both are edited the same way. Use either a phone or a computer.
You usually use the mobile app to edit your account from a phone. Start from your Instagram profile page.
Tap the Edit Profile button.
Choose the name or username field.
Erase your old username and write a new one.
Tap the tick at the top.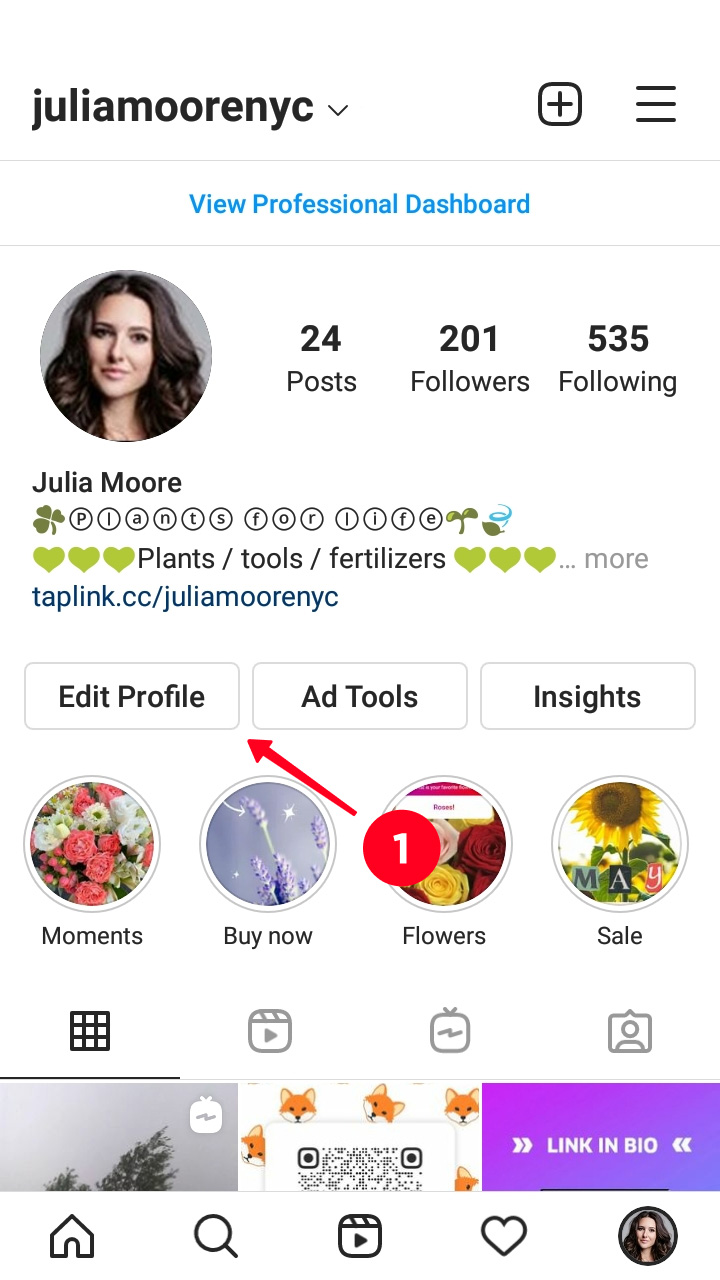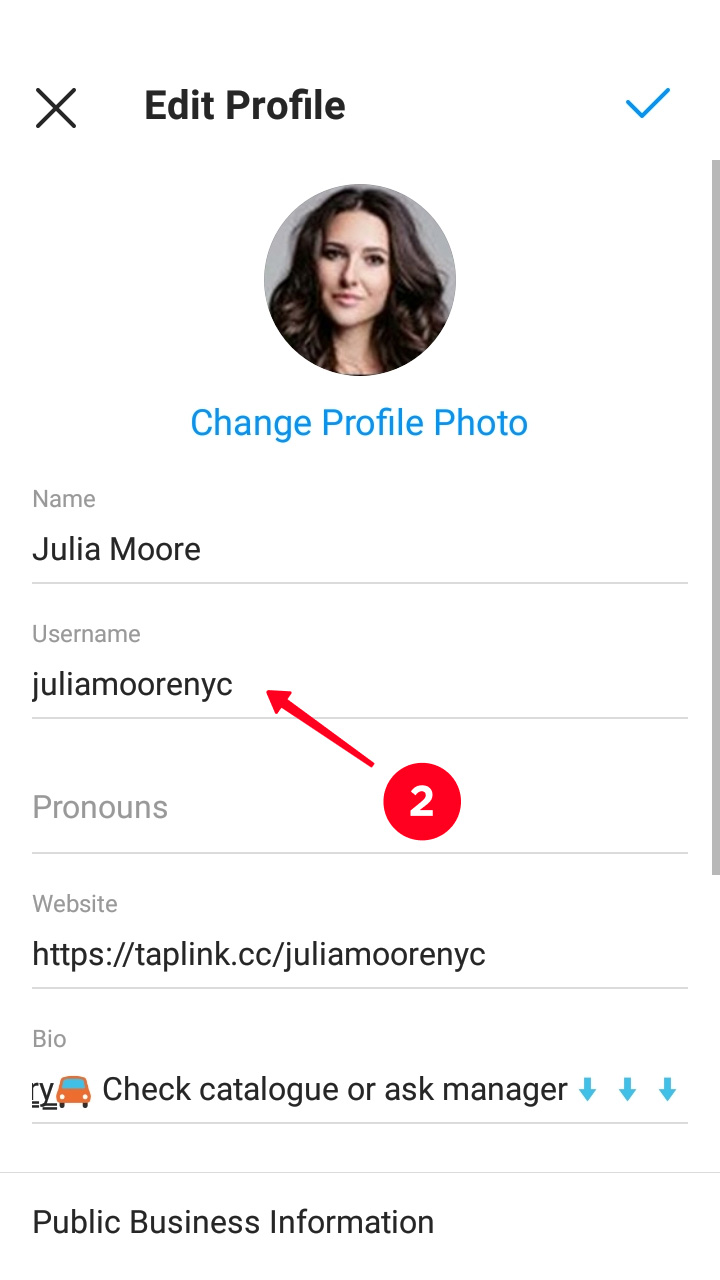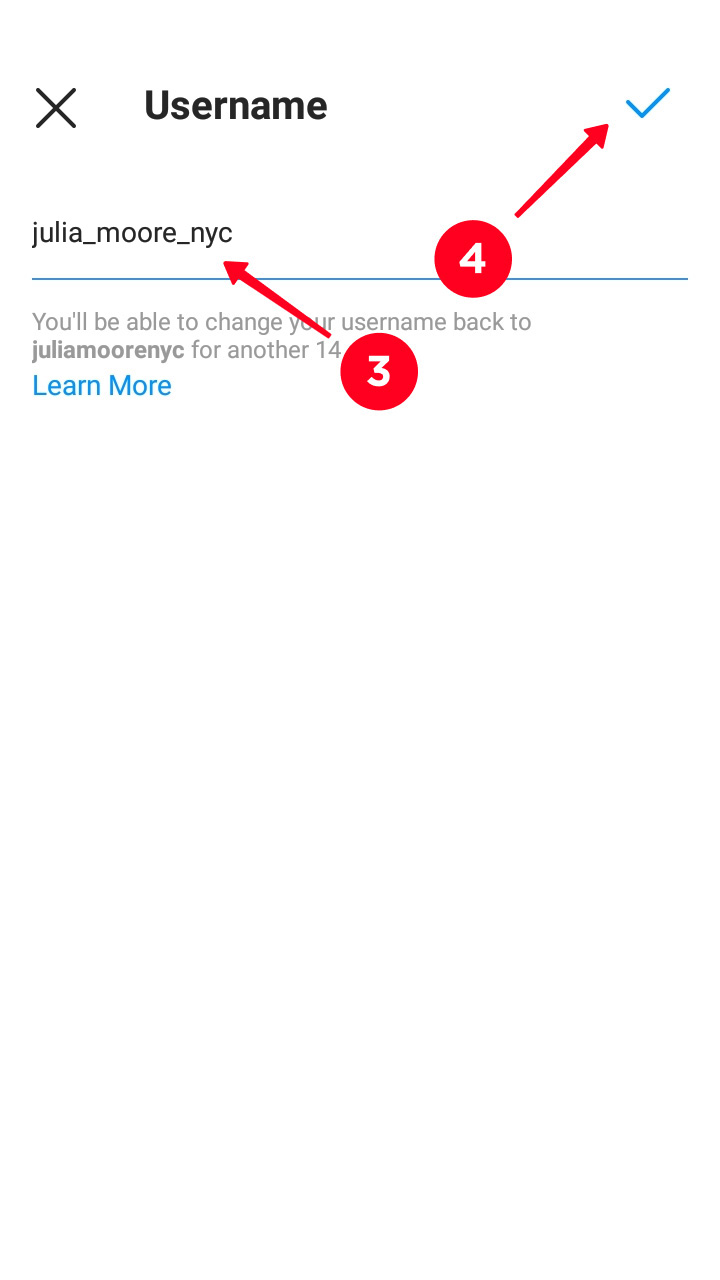 If you want to change the name too, open it and repeat steps 3 and 4. Tap the tick in the Edit Profile menu to finish.
Use a web browser to change the names from a computer. First, open Instagram in a browser and log into your account.
Tap your profile photo in the top right corner.
Open the Profile page.
Click Edit menu.
Erase your old name and write a new one.
Scroll down and click Submit.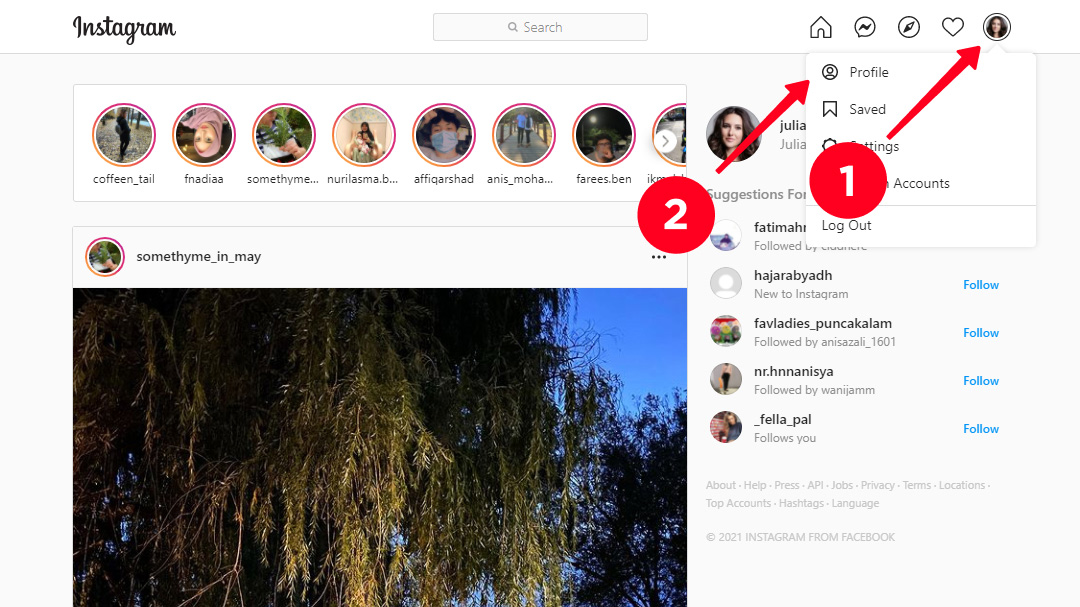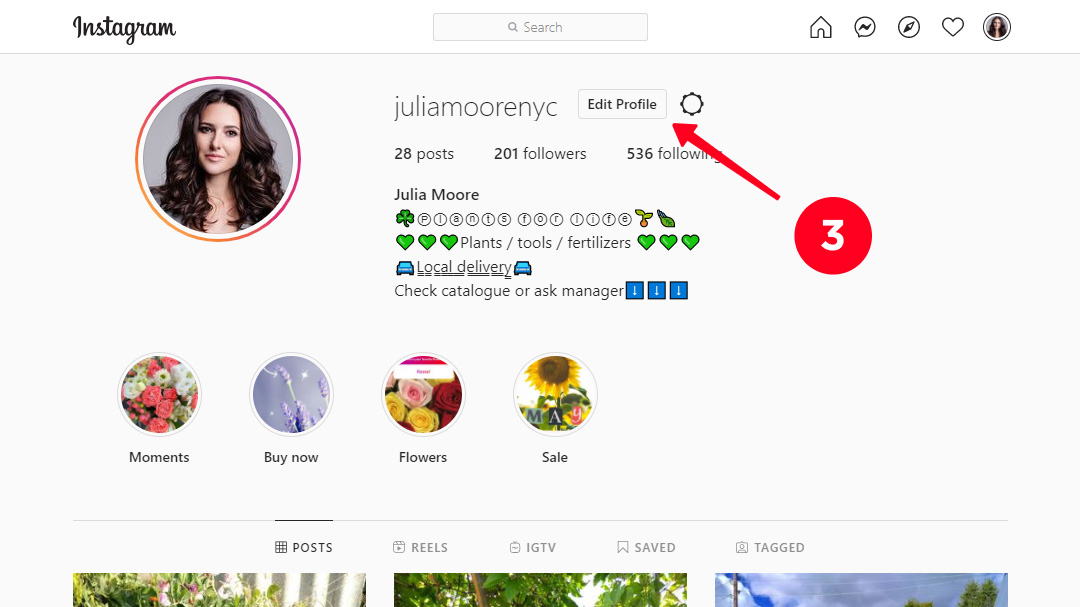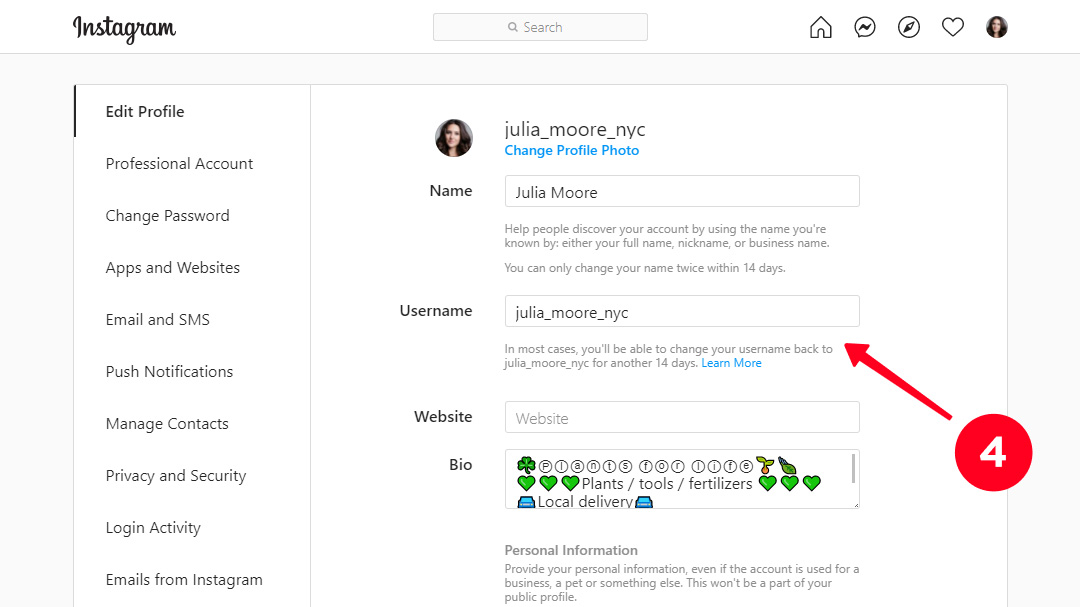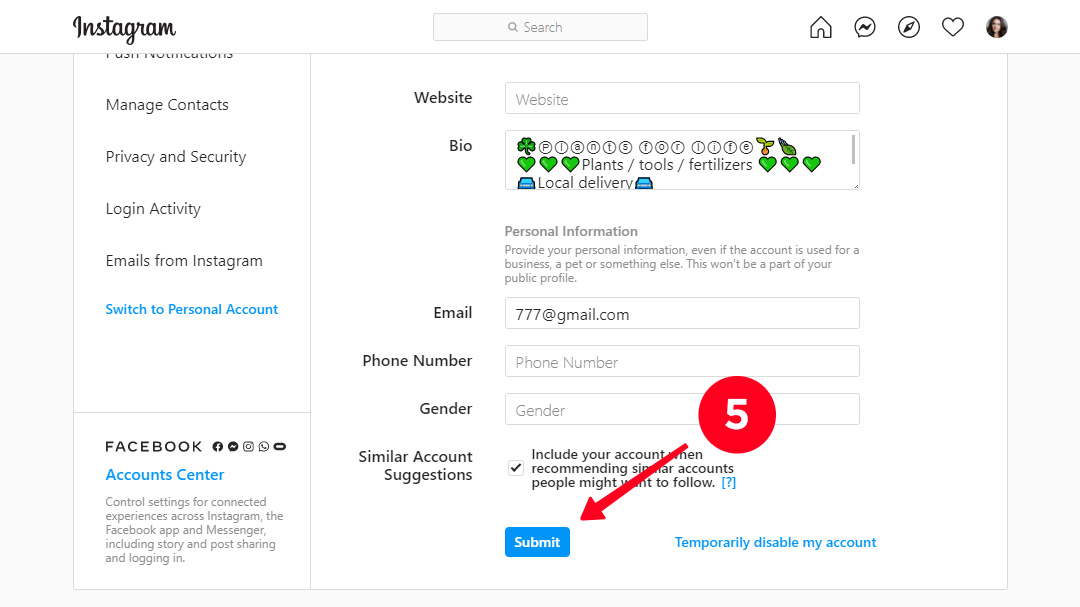 You also get to the editing page when you click your profile photo thumbnail and then choose Settings.
You can do it the same way from a mobile browser if you can't open the mobile app for some reason.
We wrote that Instagram username should be unique. If someone has taken the nickname you want, you must take another. You can also alter it to keep the main idea: try adding dots, numbers, and underscores. Another solution is shortening the words.
For example, "michaelwilson" becomes "michael.wilson" or "michael_wilson", "michaelwilson2021", or use other forms of the name: "mickwilson", "mikewilson".
Check whether a username has become vacant from time to time if you still want it. The person who had taken it might use another one now. But the username falls vacant not earlier than 14 days from when the last owner changed it. It also means you can get back the name you changed during 14 days.
Here we wrote what to do when your perfect username is not available. You will also find advice on how to come up with a good Instagram username.
Note, that Instagram names are not the only thing in bio that determines your success in social media. Use multiple link in bio to make more of your account. Taplink is preferable due to its immense functionality. Some of its features are adding images, messaging apps buttons, payment forms.
Start for free
.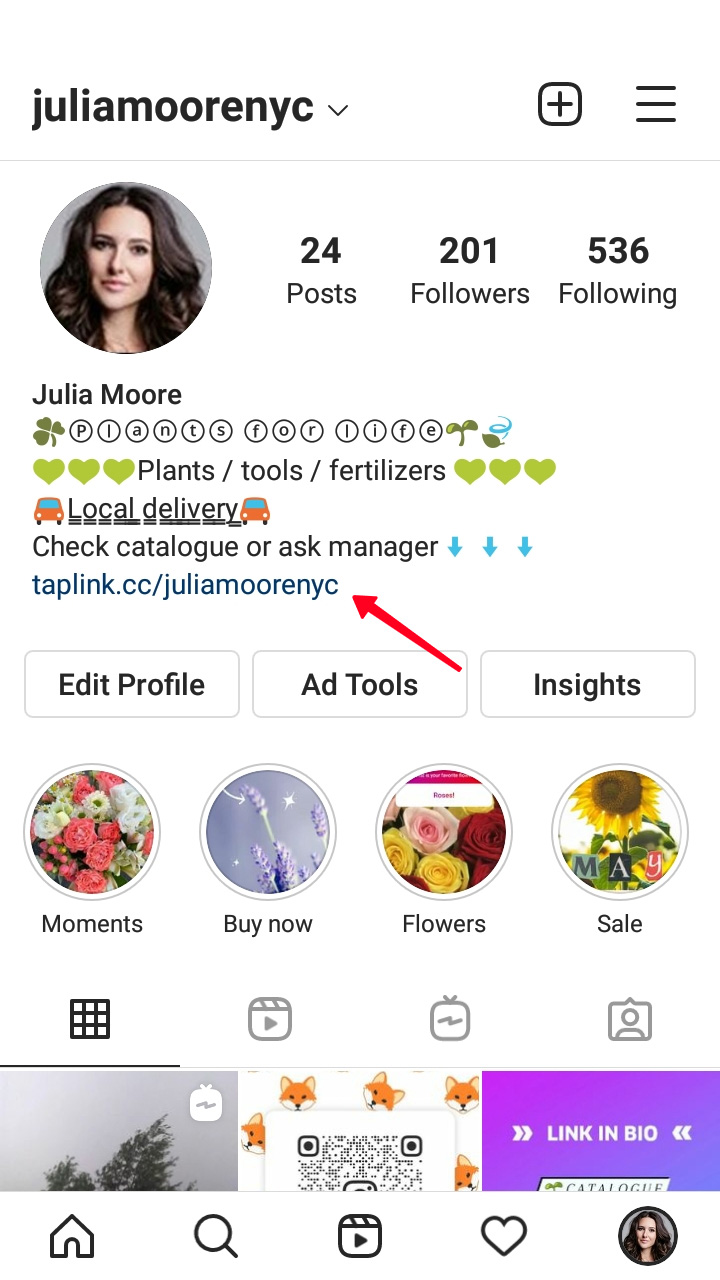 Now you know how to change Instagram name and username in a minute. You can do it both from a phone or a computer. Just "any word" is not an option if you want to promote your Instagram account. Think of a good one.
Share in comments do you find it difficult to come up with a unique IG names.