How to change a profile photo on Instagram

Instagram is one of the most popular apps in the world. This social network allows you both for sharing your photos or videos and for selling goods and services. Setting a catchy profile picture helps you to increase page traffic and the number of followers. In this article, we tell you how to change a display picture on your phone, PC or Mac.
Reading time —
11 minutes
Let's get down to business immediately. Firstly, we'll change a display photo from the Instagram app, then we'll do that from PC or Mac.
01. Open the Instagram app to start changing your profile photo. Tap on your display photo in the lower-right corner.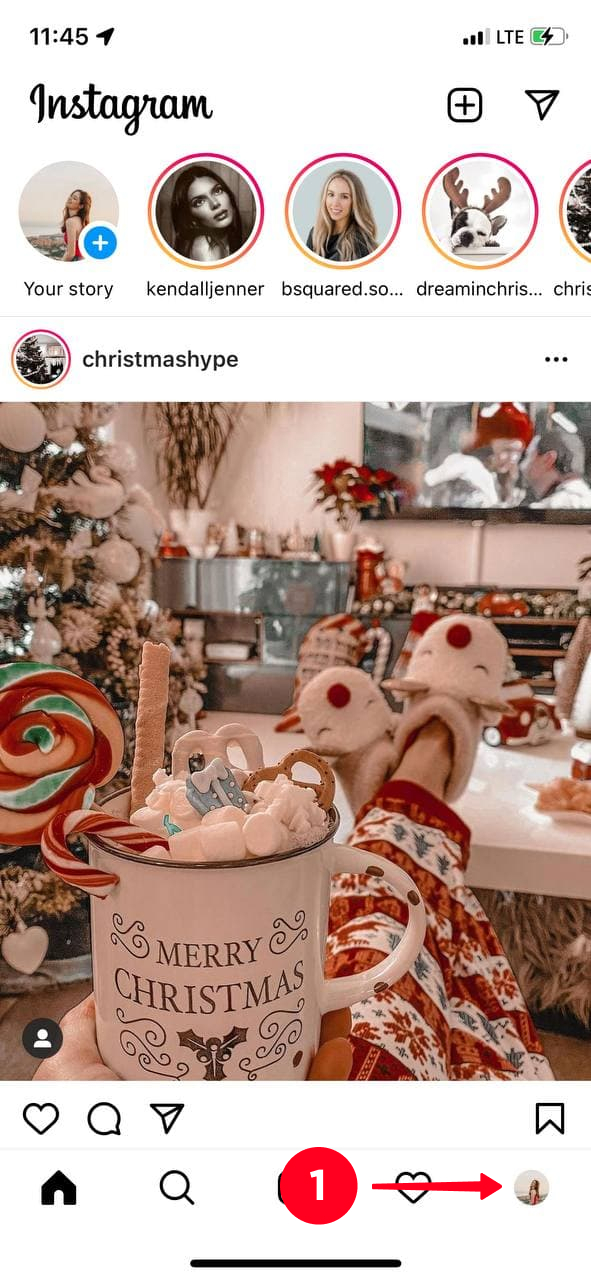 02. Then, hit Edit Profile.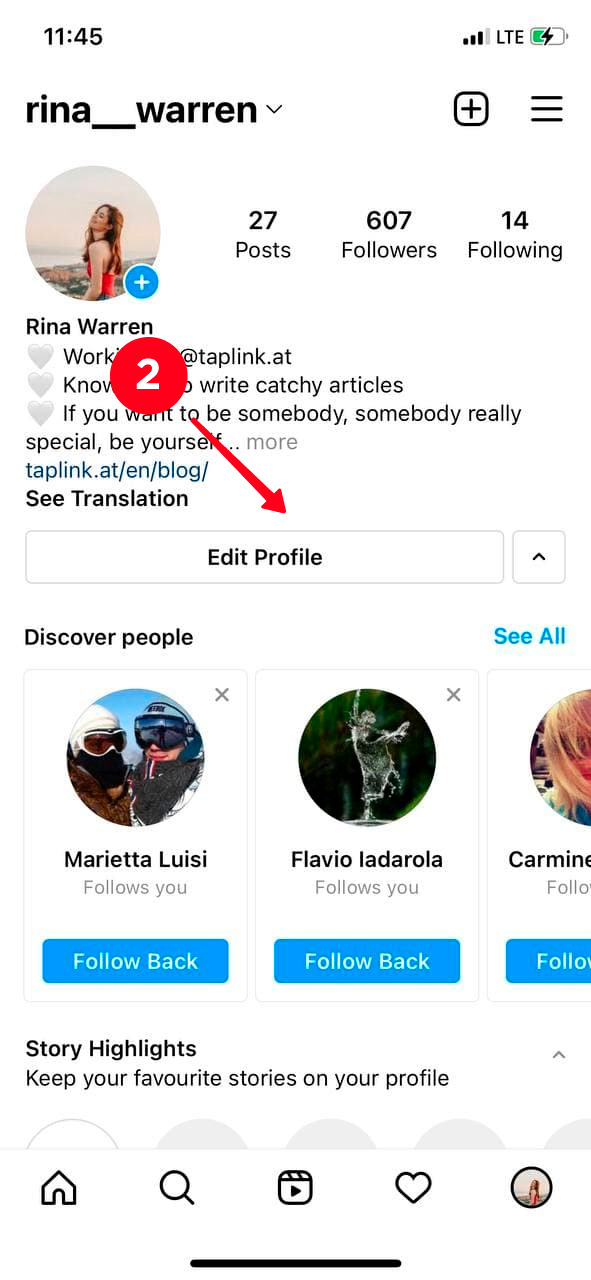 03. Select Change profile photo.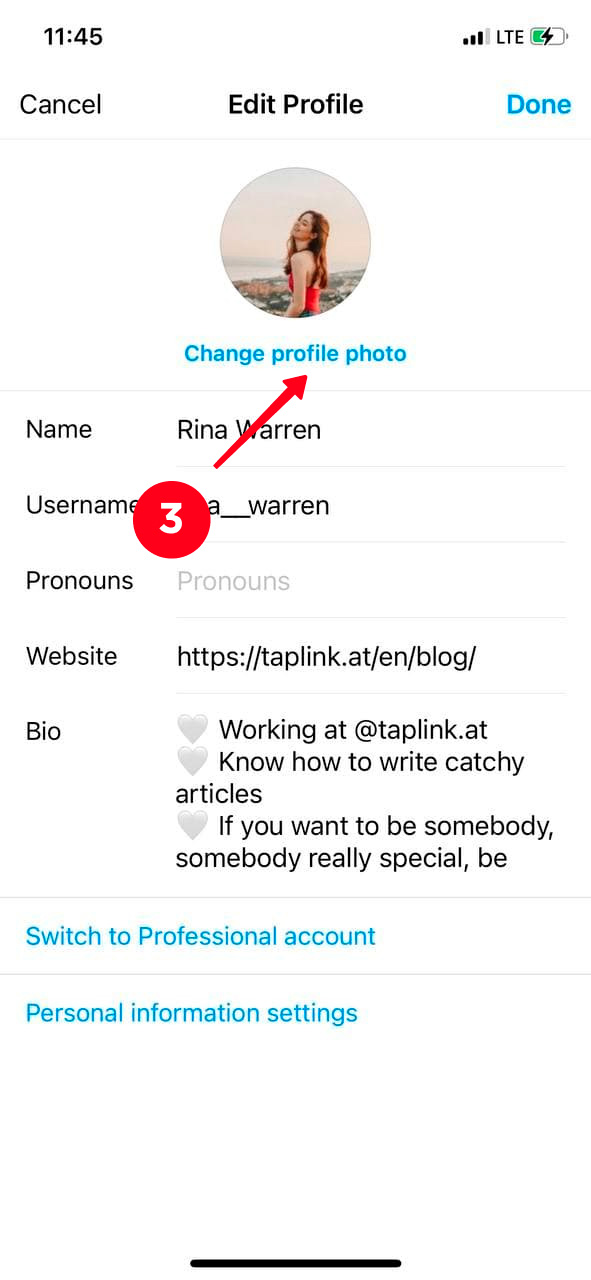 04. You'll see a pop-up menu with different ways of uploading a new image. You can delete the current picture, import it from Facebook, choose one from library, or take a new photo right now. For instance, tap choose from library.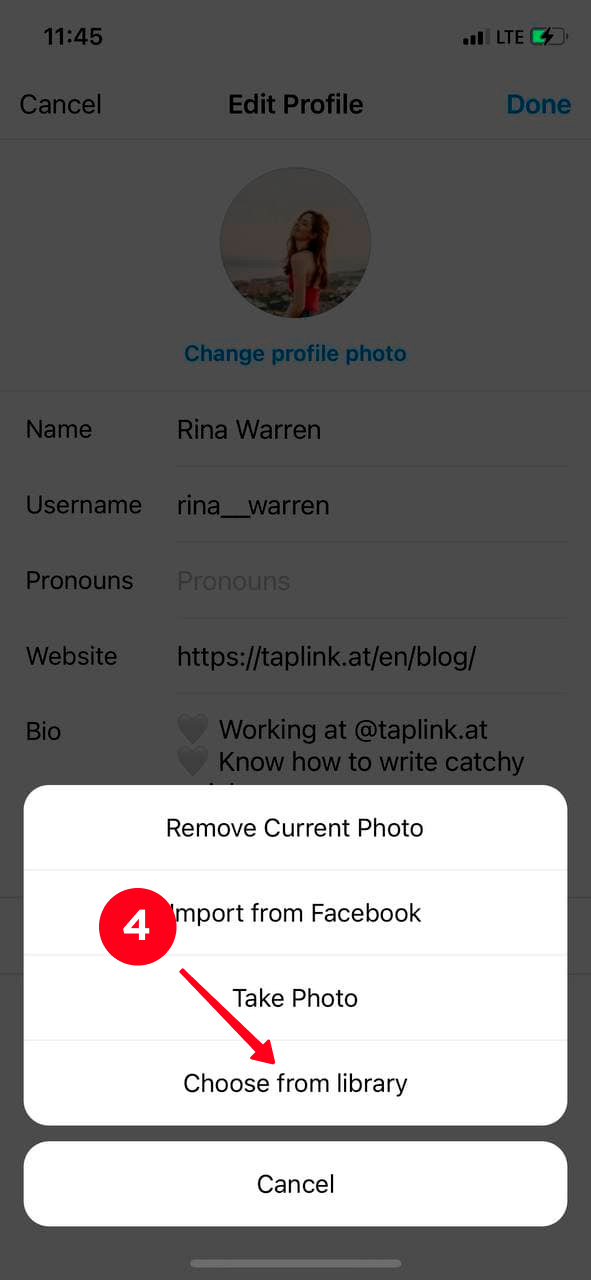 05. Then, zoom in, zoom out, or move the chosen photo within the circle.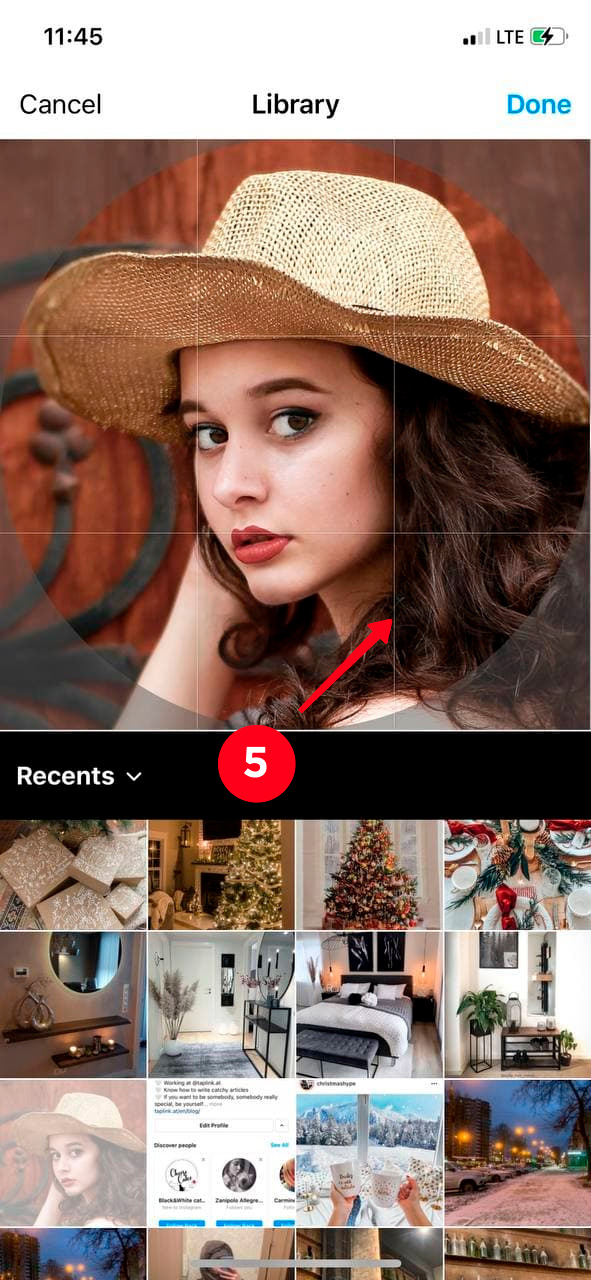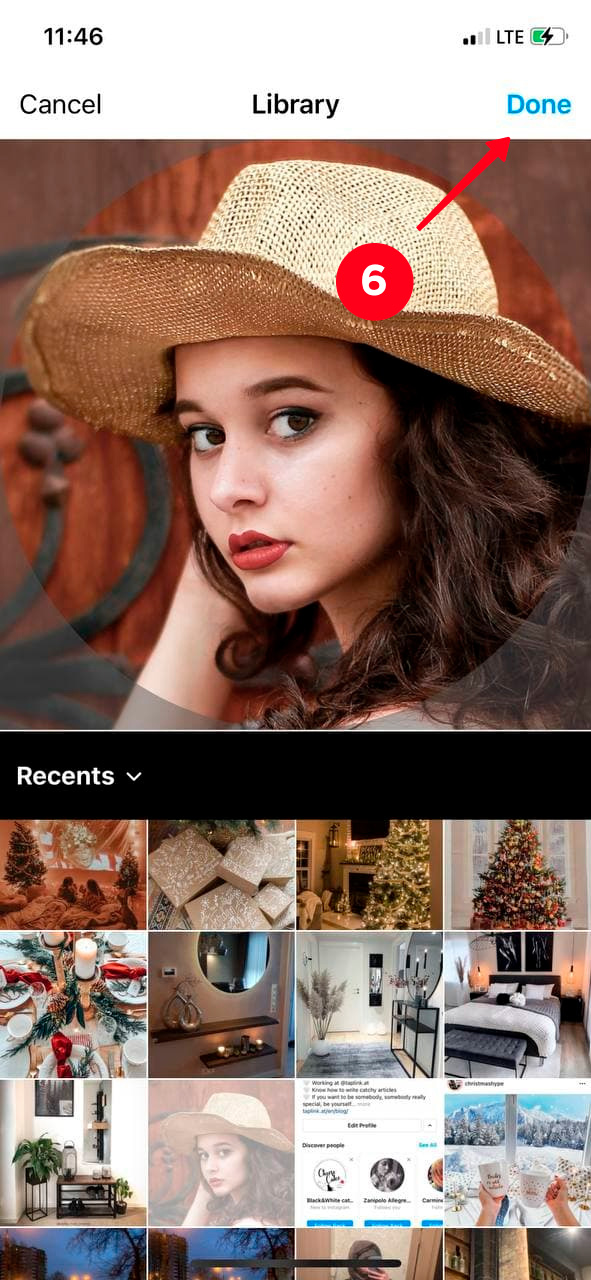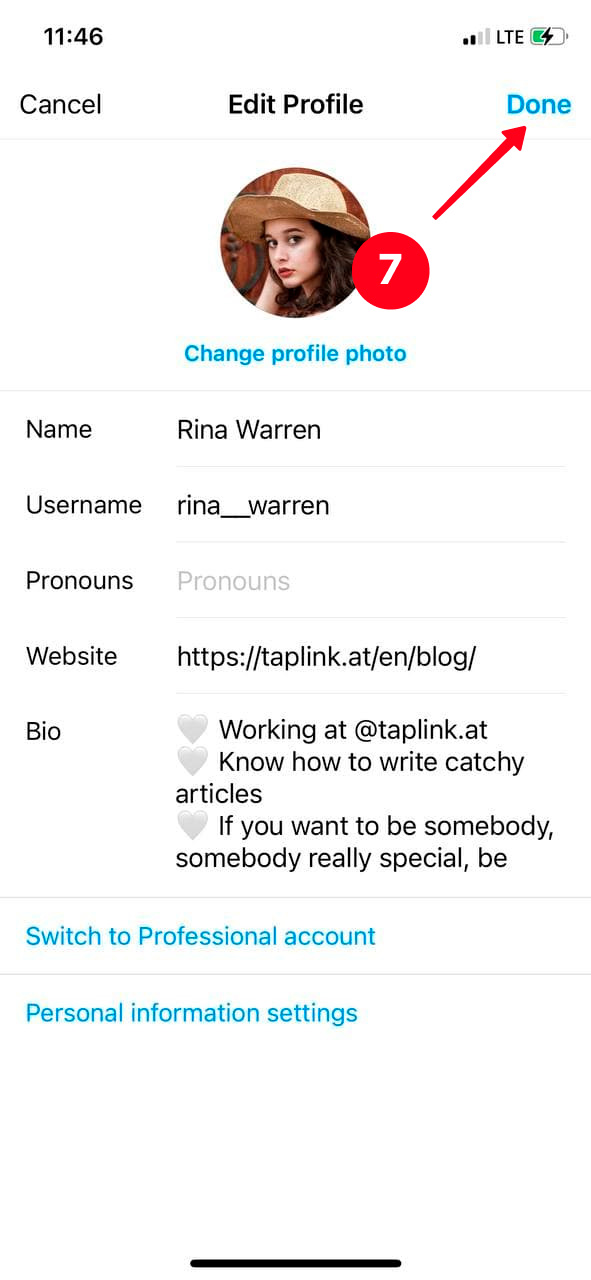 Done! This is our result: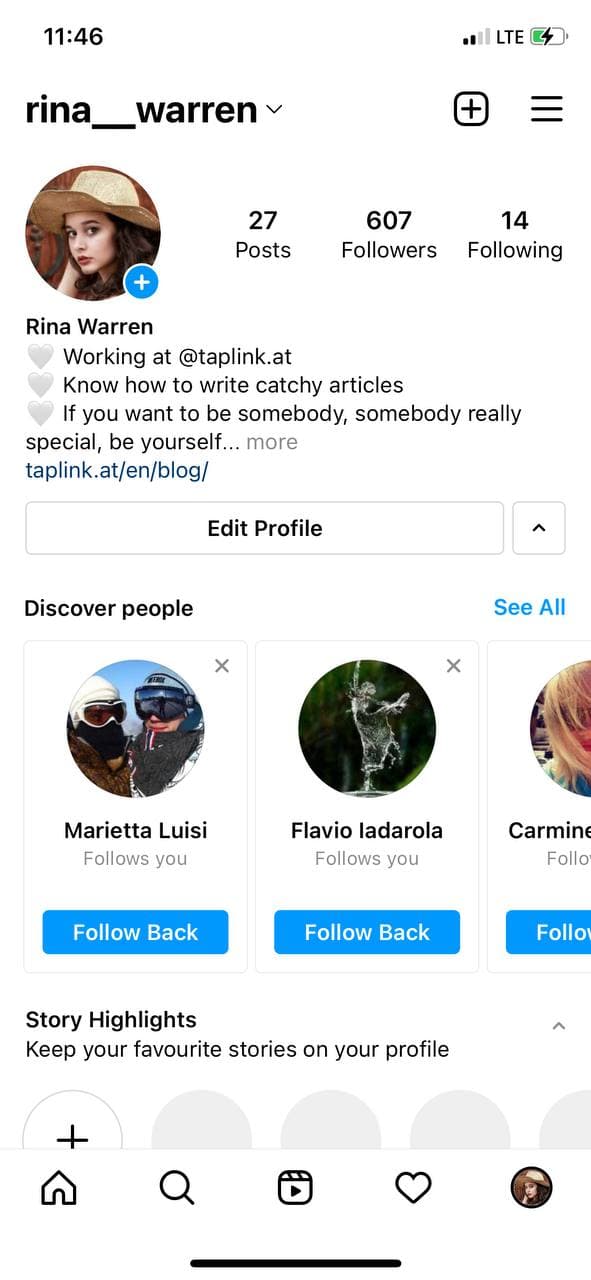 01. Open Instagram and tap your display photo in the lower-right corner.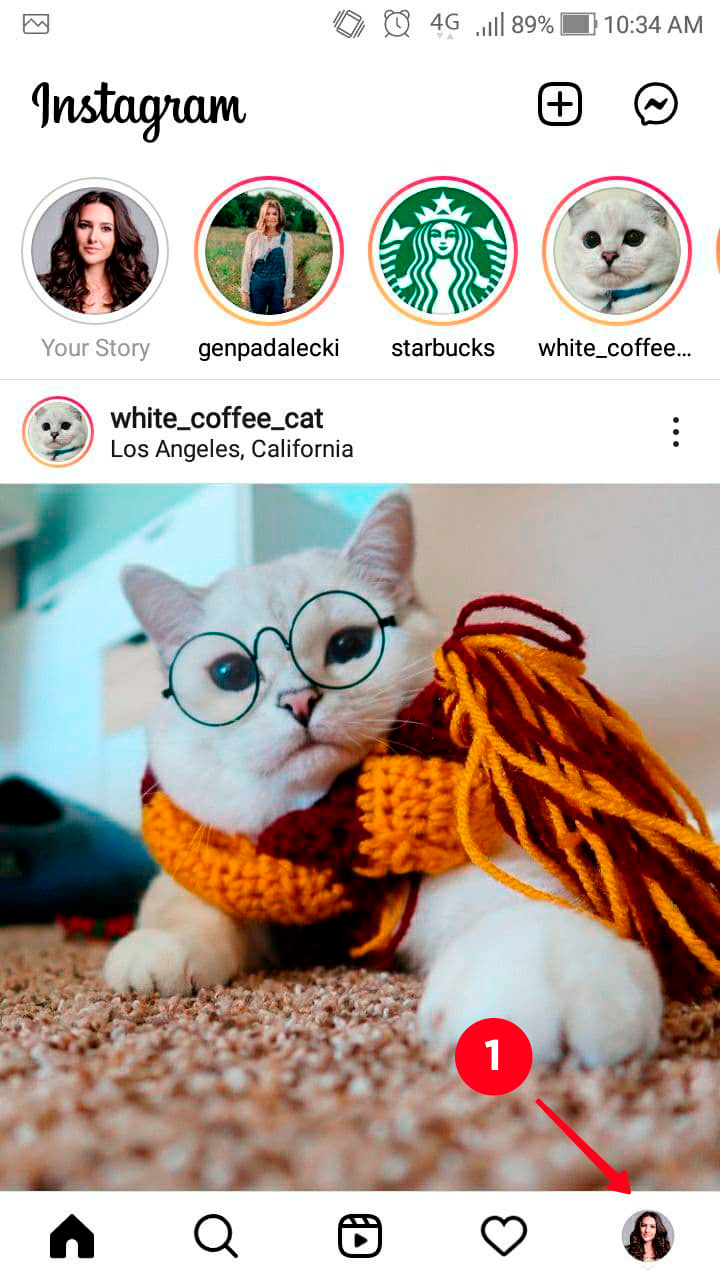 02. Hit Edit Profile under the Bio.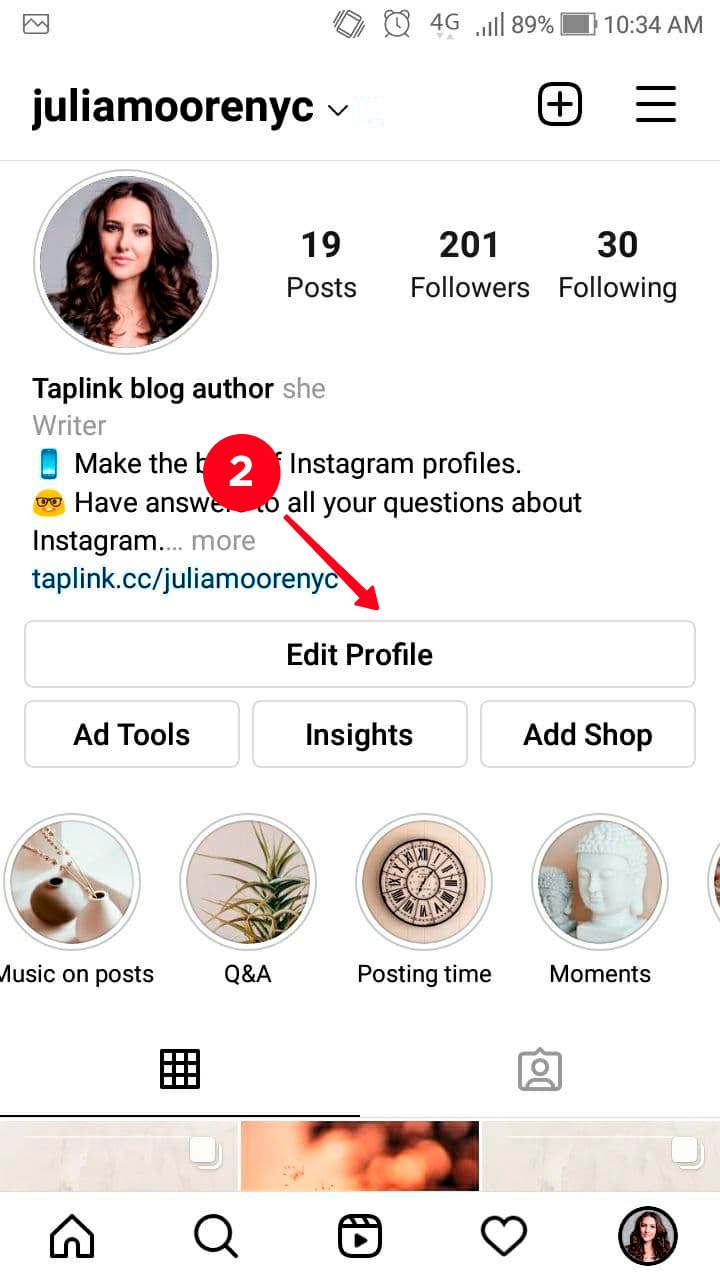 03. Tap Change profile photo.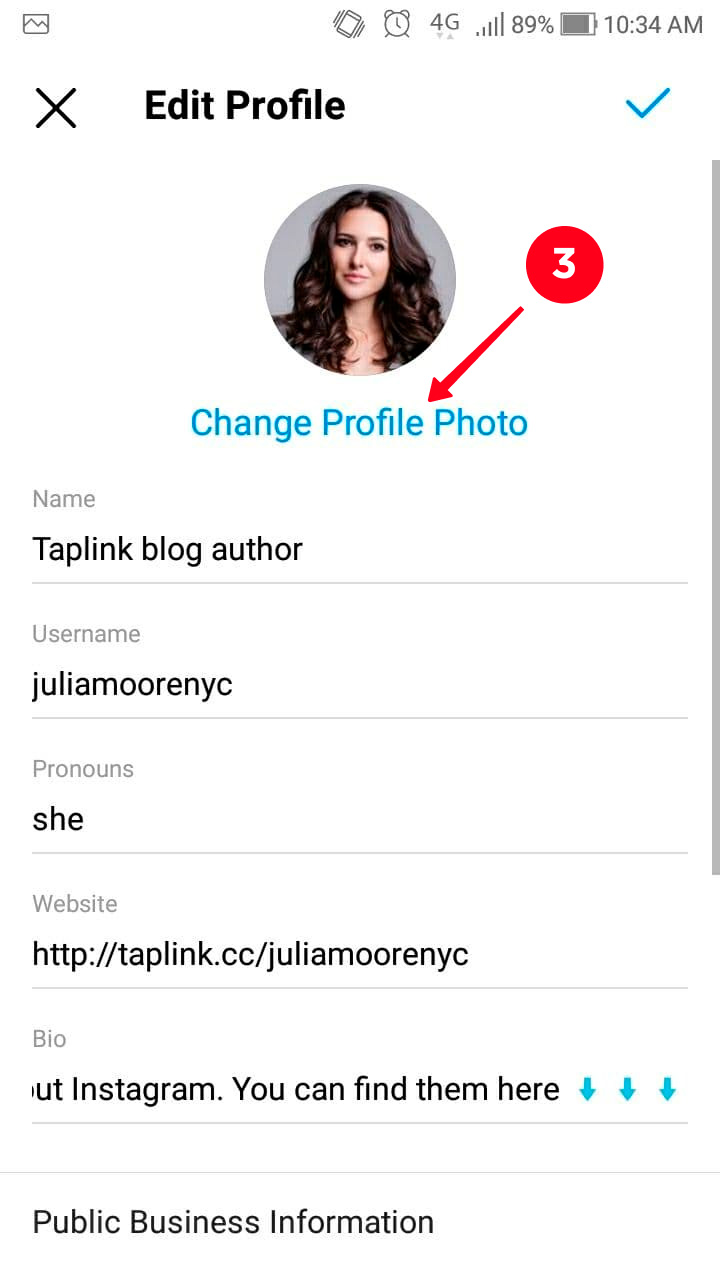 04. Select New Profile Photo.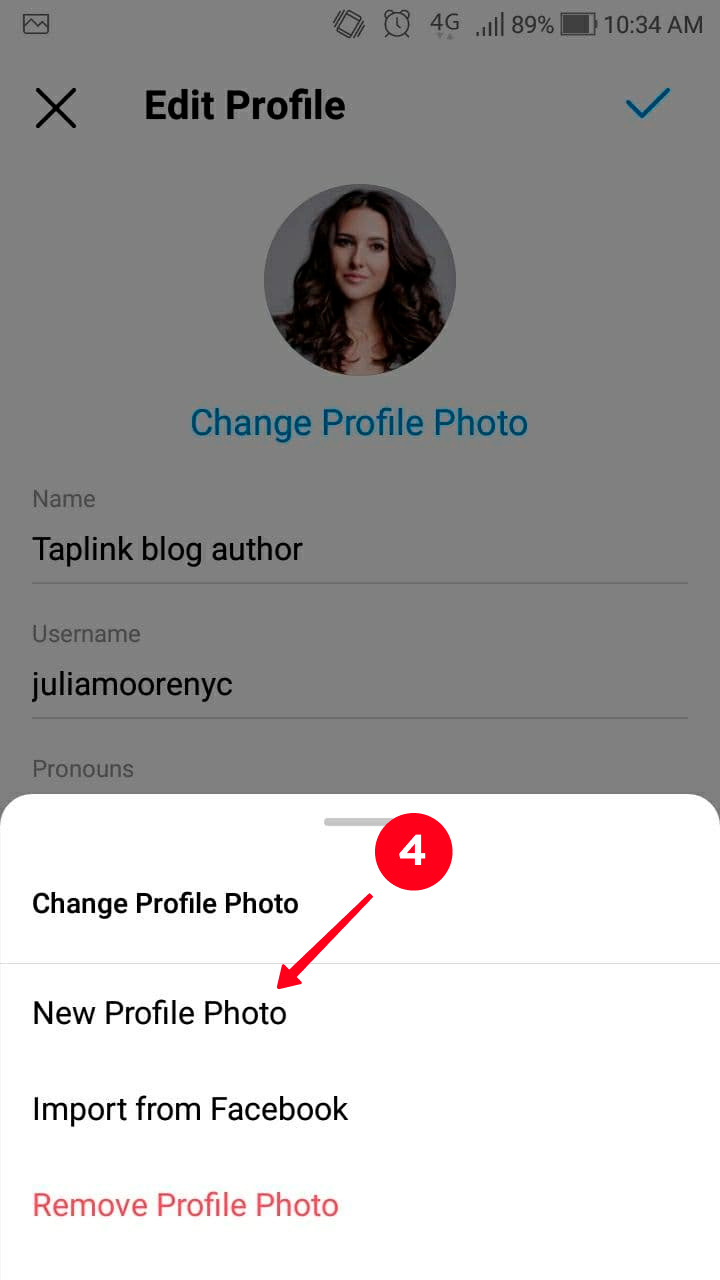 05. Choose a photo from the gallery or make a new photo right now.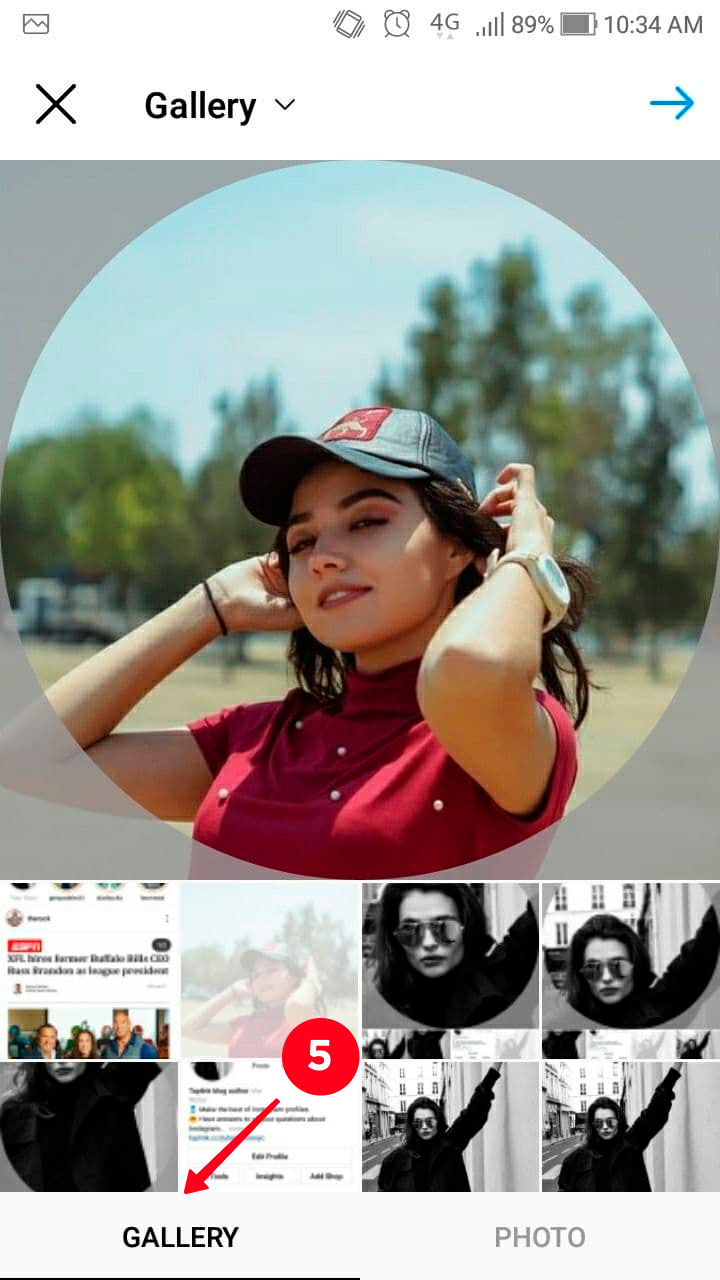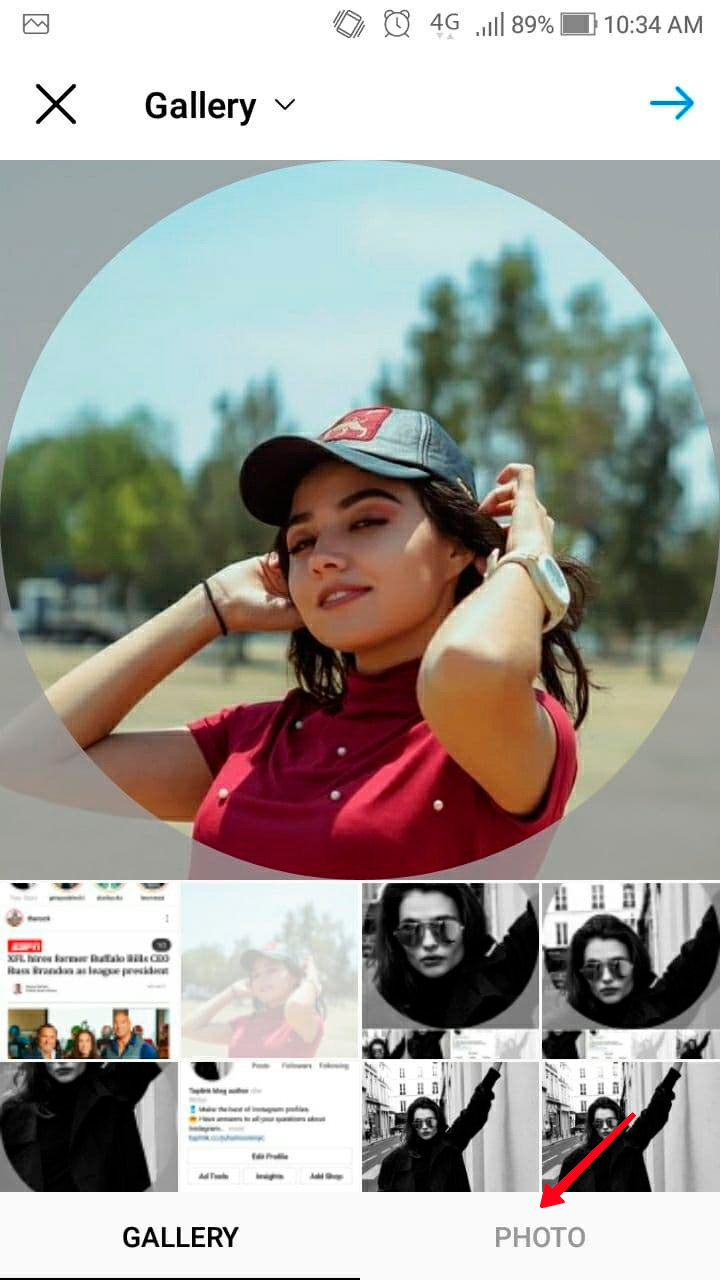 06. In the top-right corner, tap a right arrow.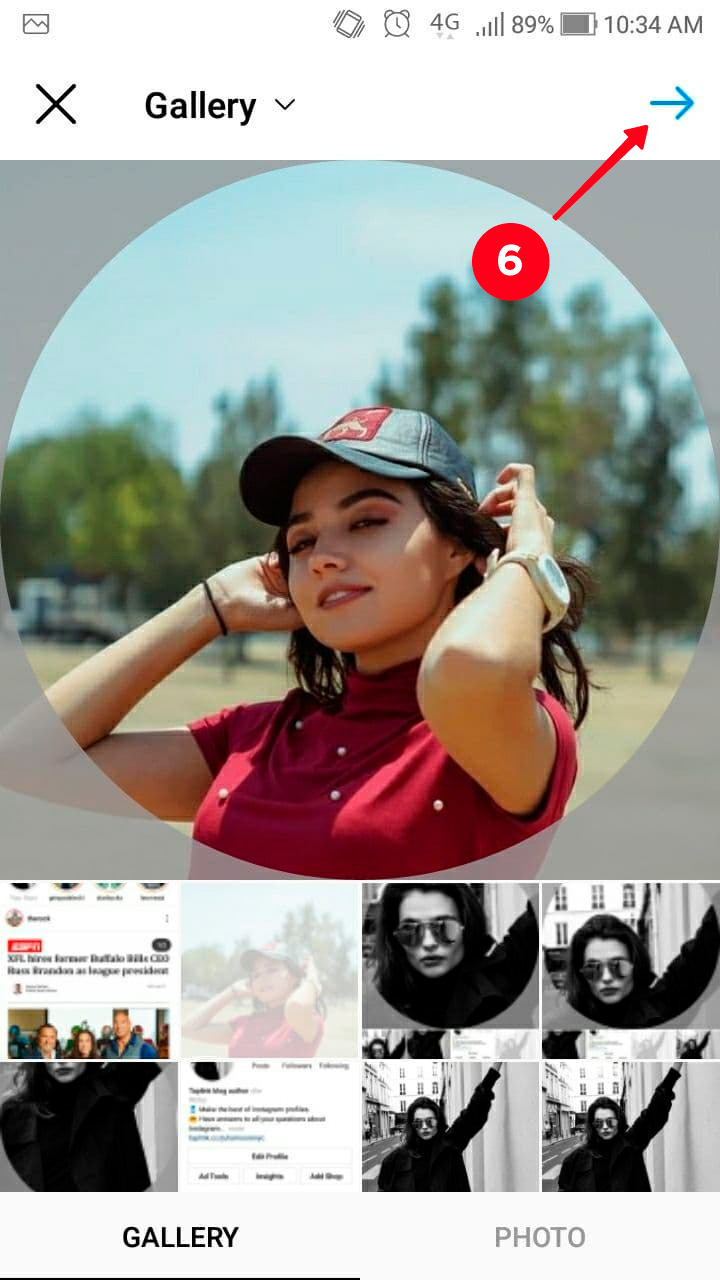 07. Now you can edit your photo if you want, zoom or move it around the circle to crop. Add a filter, work with colors to make a picture catchy.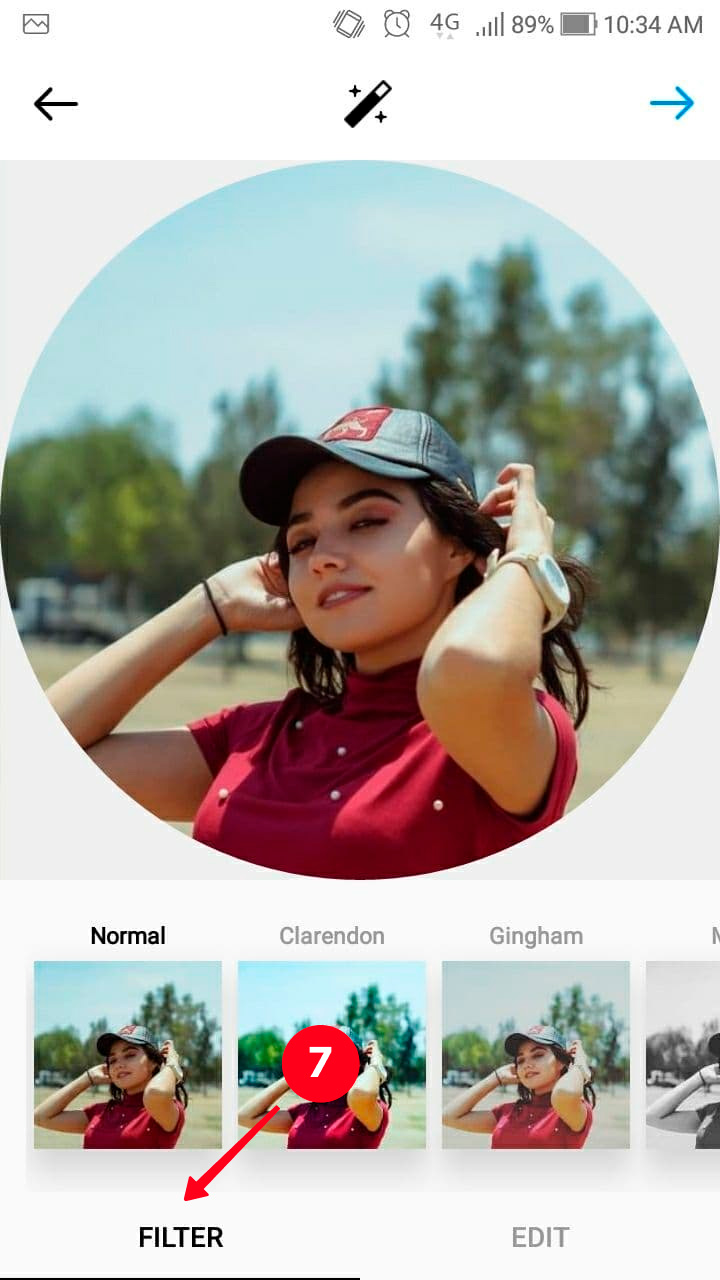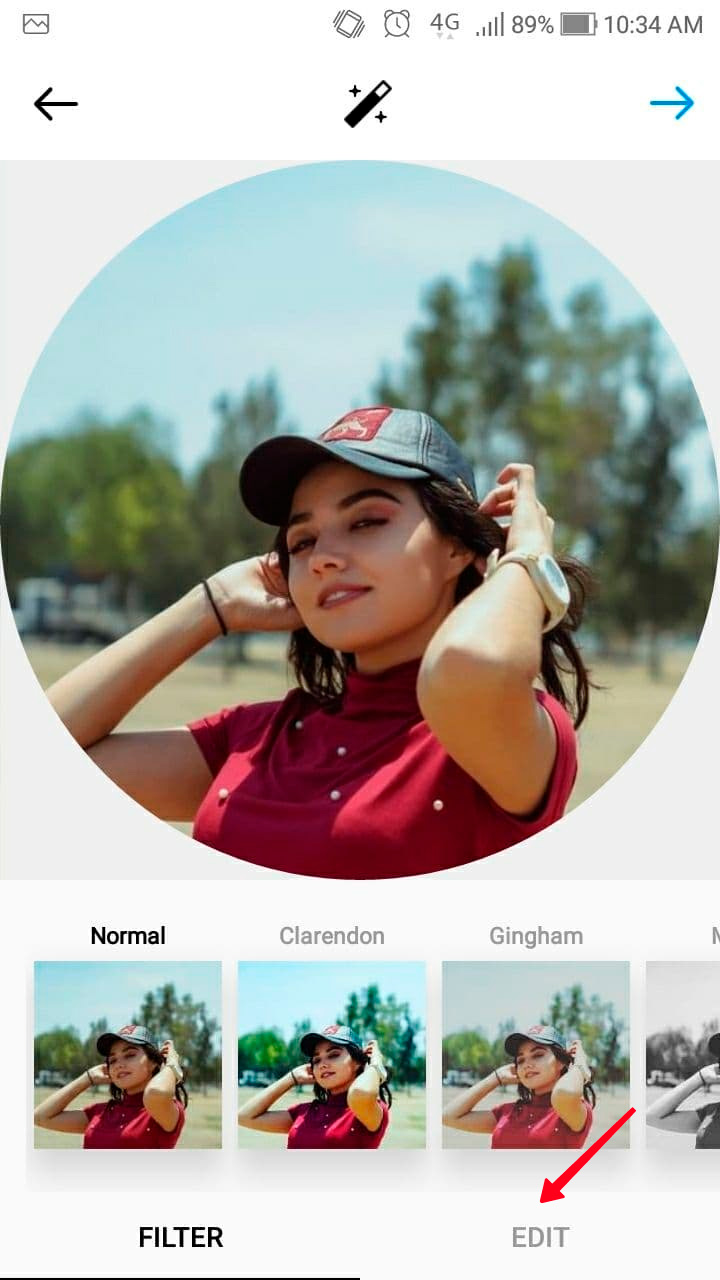 08. If the profile image is ready, tap a right arrow.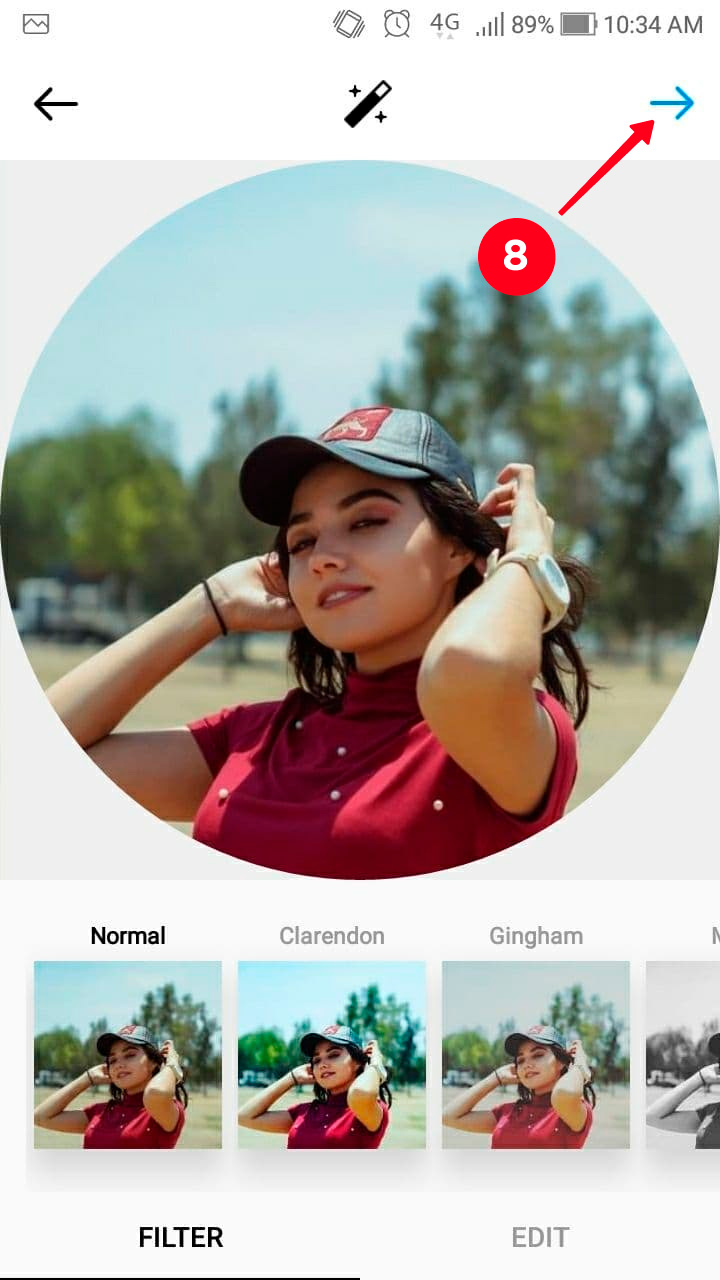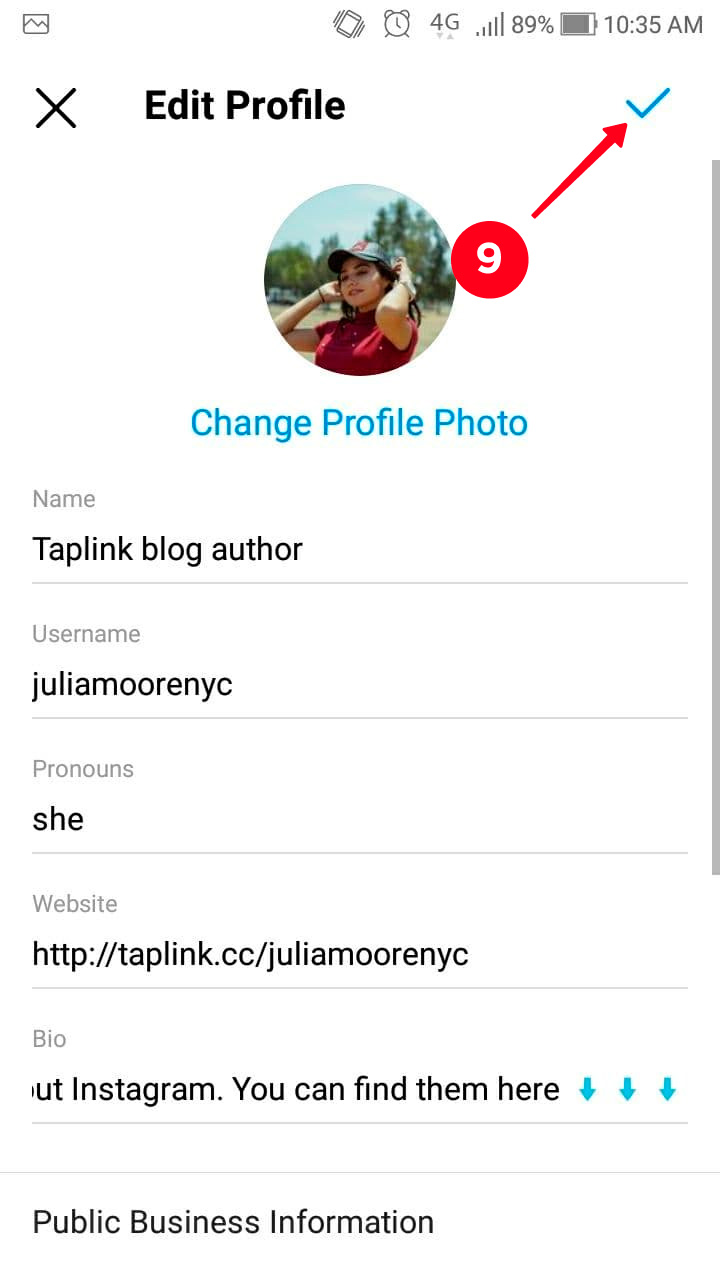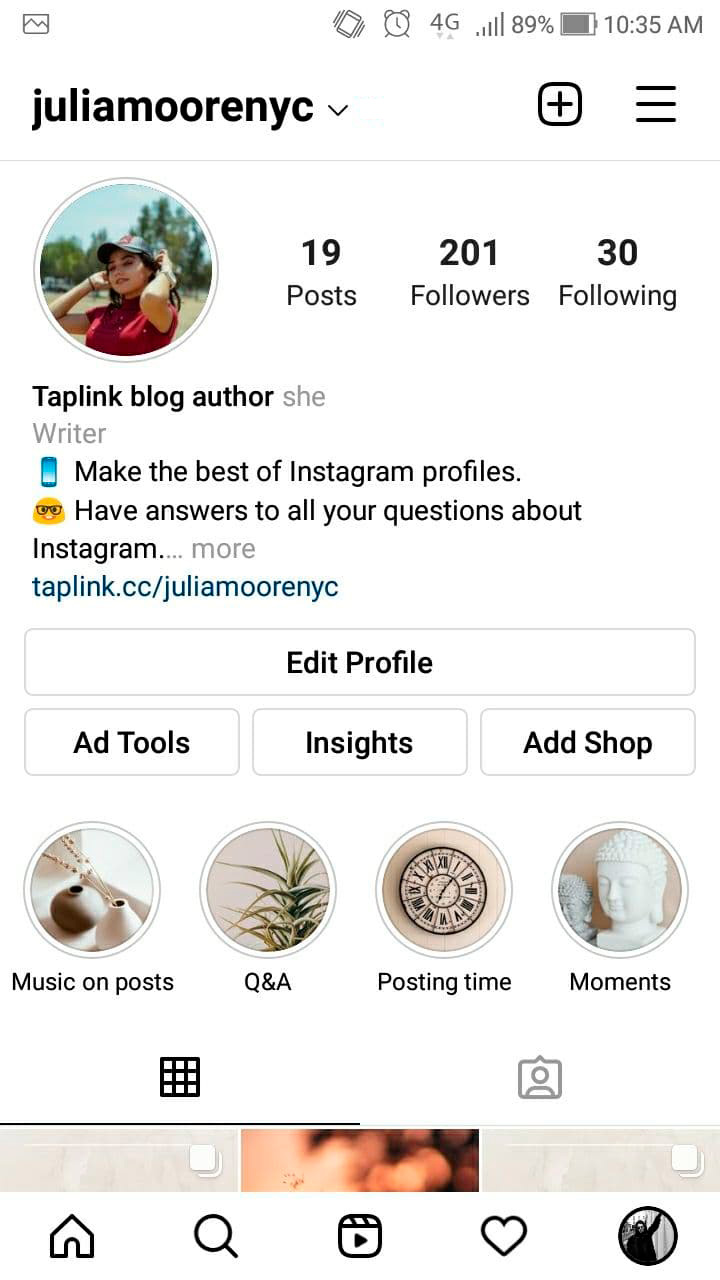 Now let's see how to change the Instagram profile picture on a PC or Mac.
01. First, launch the Instagram web version. Tap on your display photo in the upper-right corner.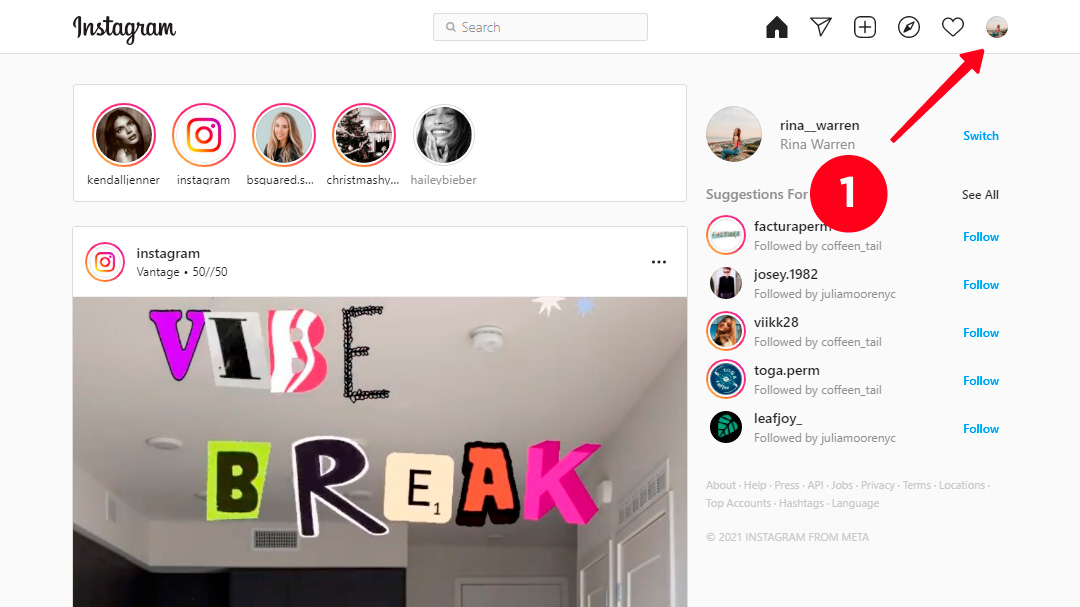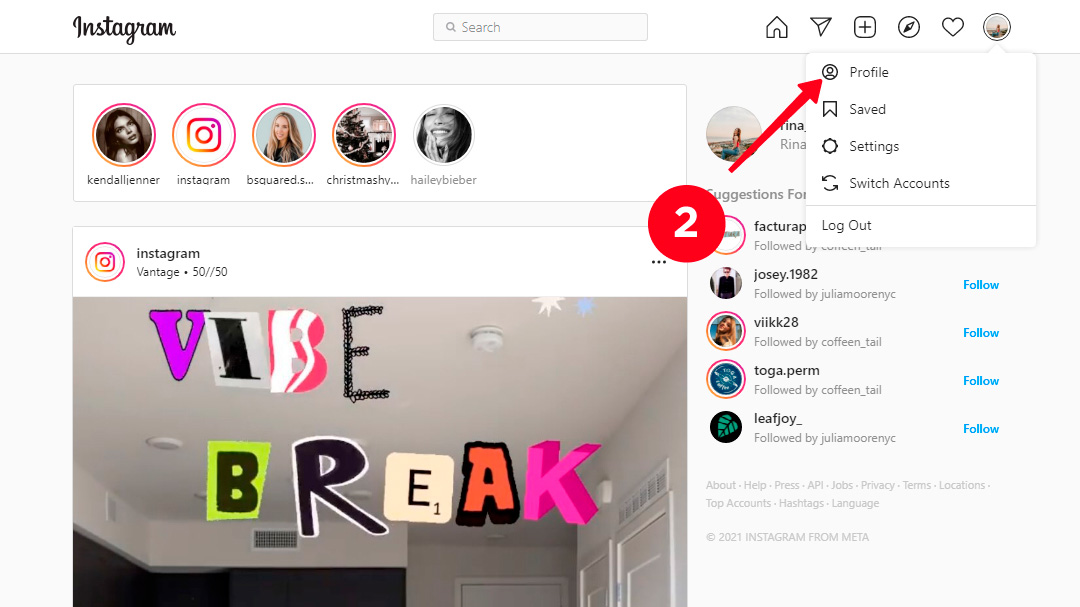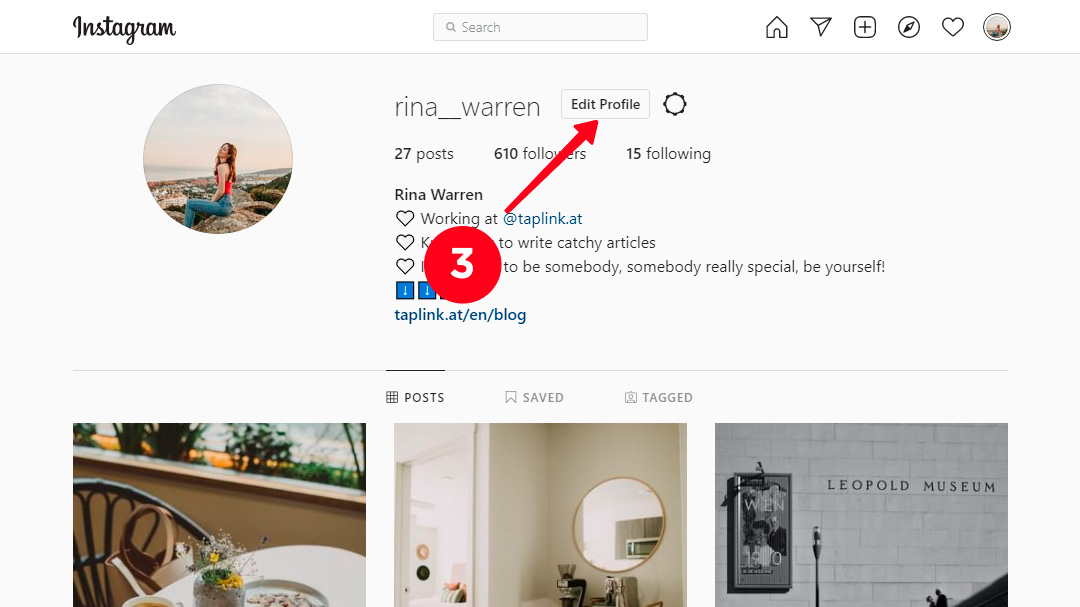 04. Click on Change profile photo.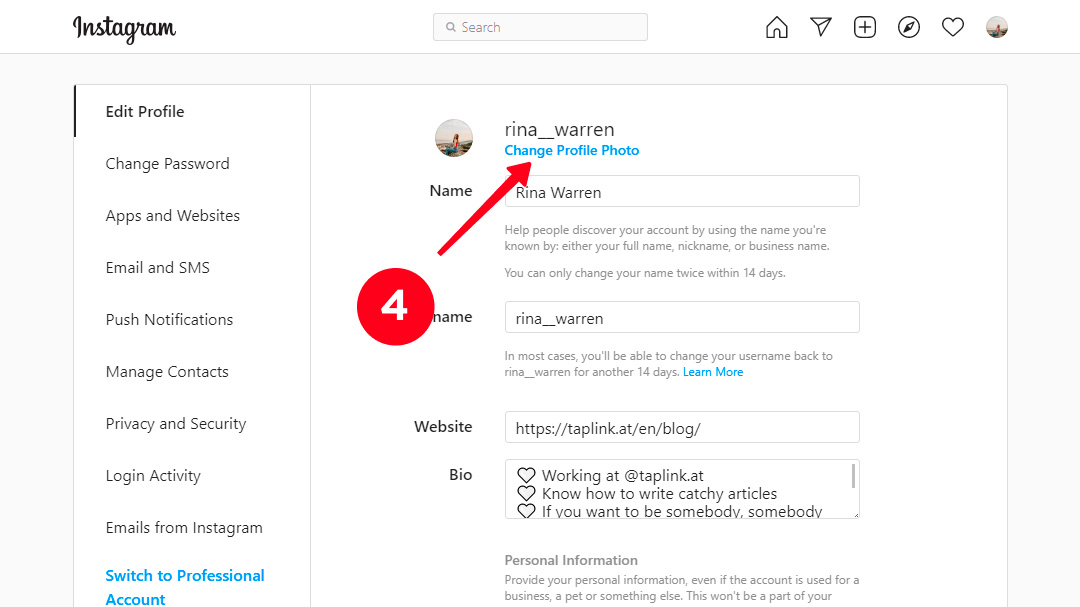 05. You'll see two options: upload a photo from the device or remove the current one. Choose Upload a photo. Select the perfect photo amid yours.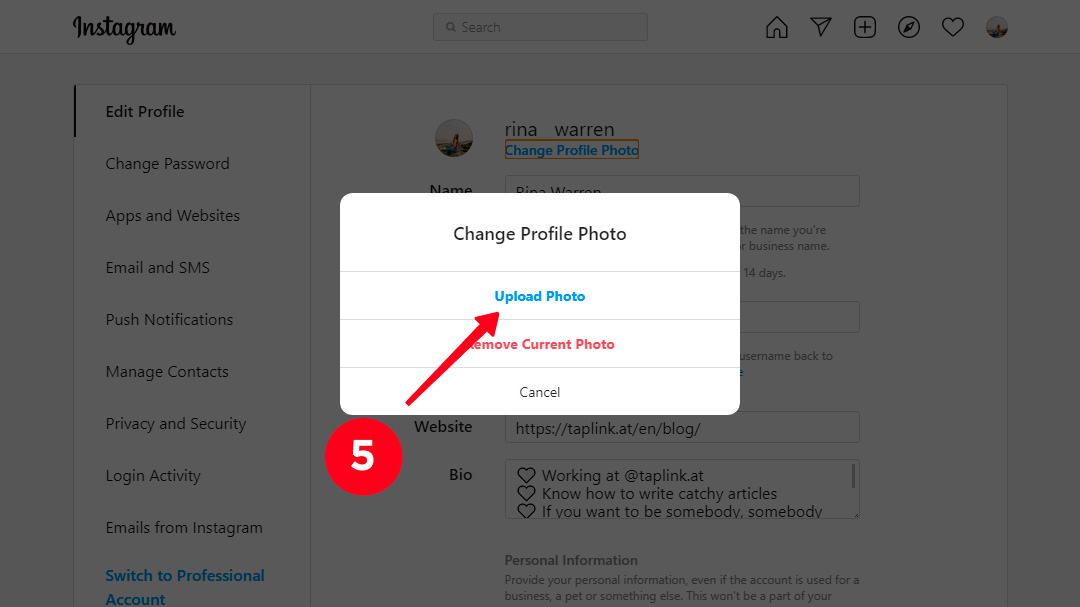 06. For check how your photo looks like, tap your profile photo in the upper-right corner.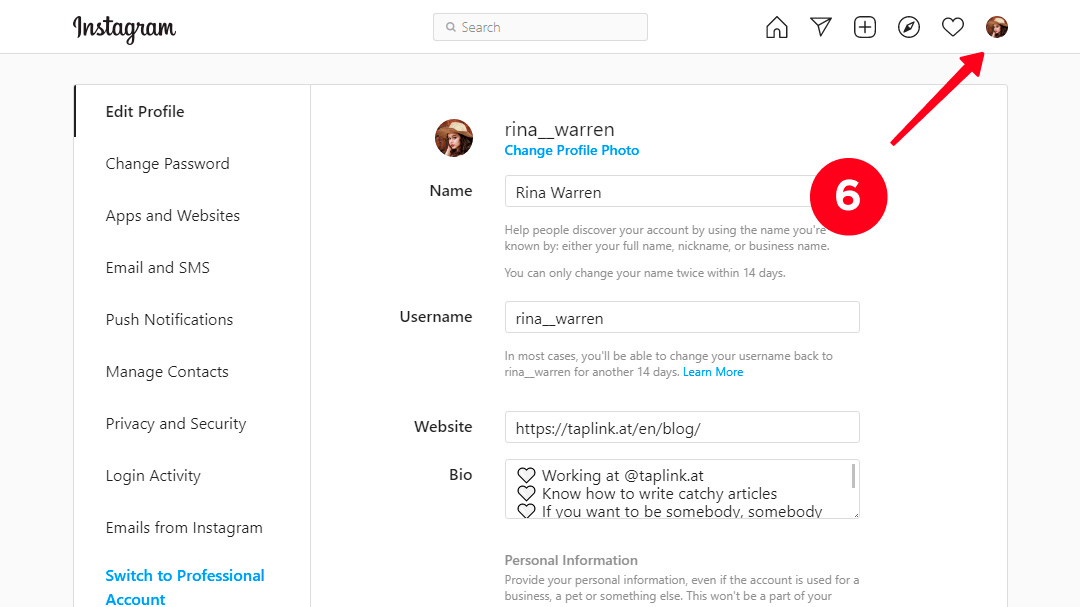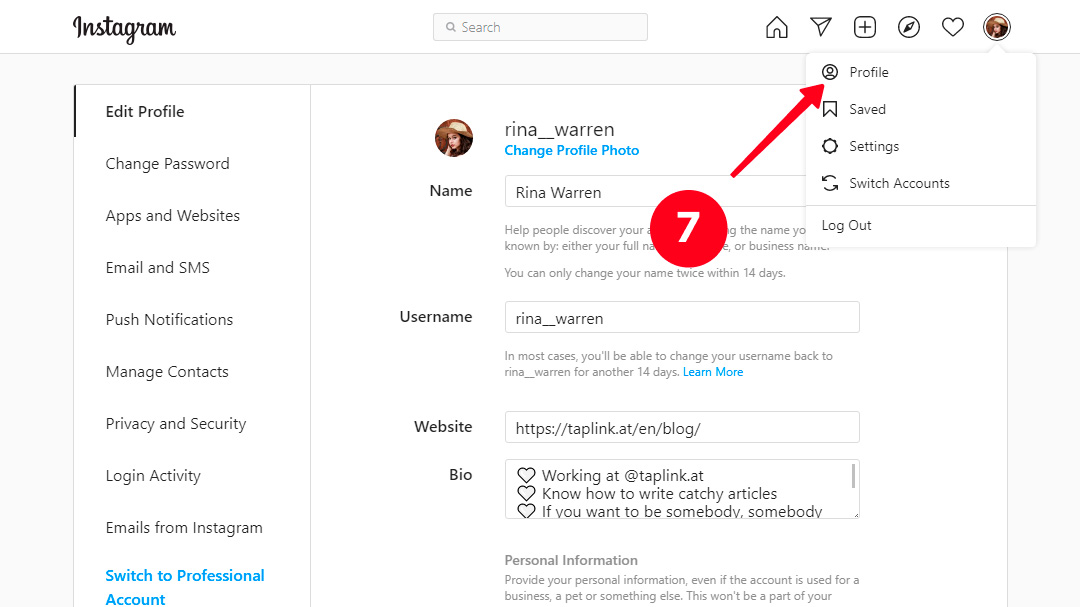 Perfect! That's how it looks like: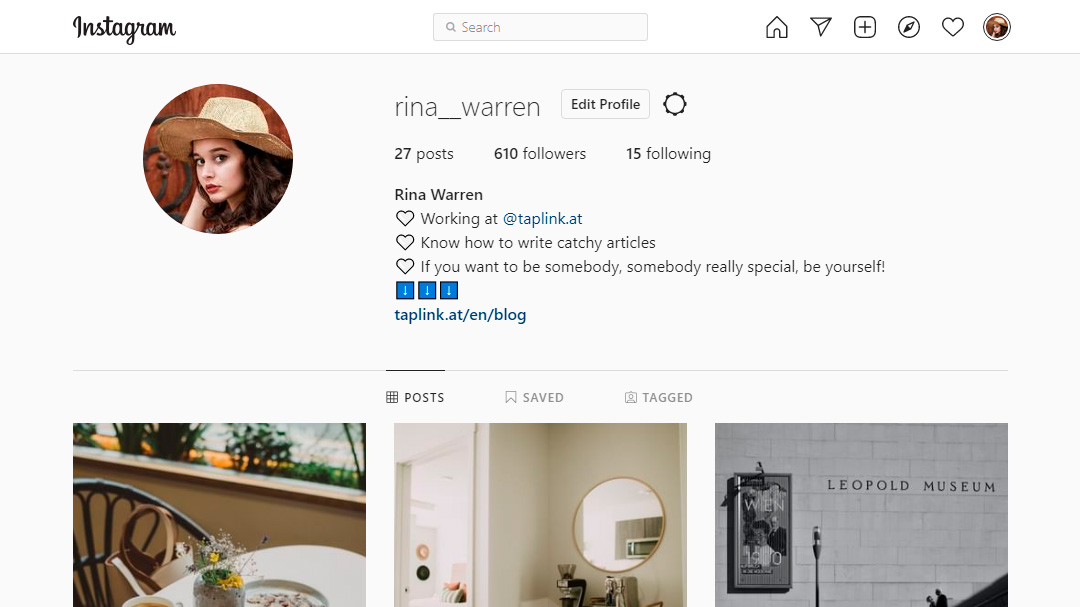 If you want to download a profile picture from Instagram, read our article to get the answer how to do that.
If you use Taplink, then linking its account to Instagram, you will automatically have an Instagram profile photo installed on the Taplink page. You can change it in no time.
01. Go to Taplink and tap on the photo at the top of the screen.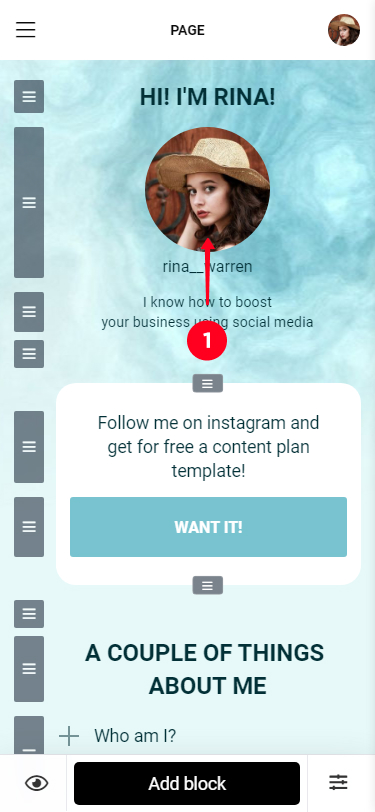 02. You can Upload Image from your device or import from Instagram.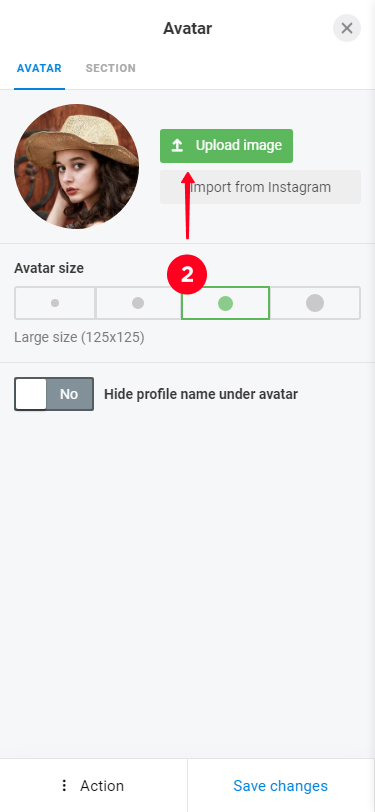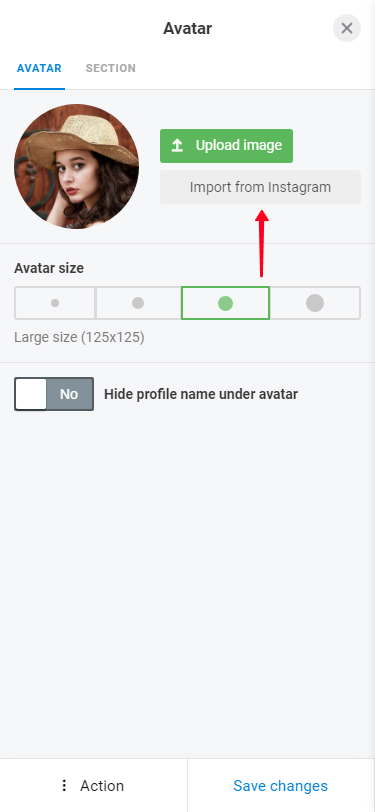 03. If you choose to upload a not square-shaped image from your phone or PC, select the part that will be shown on your page.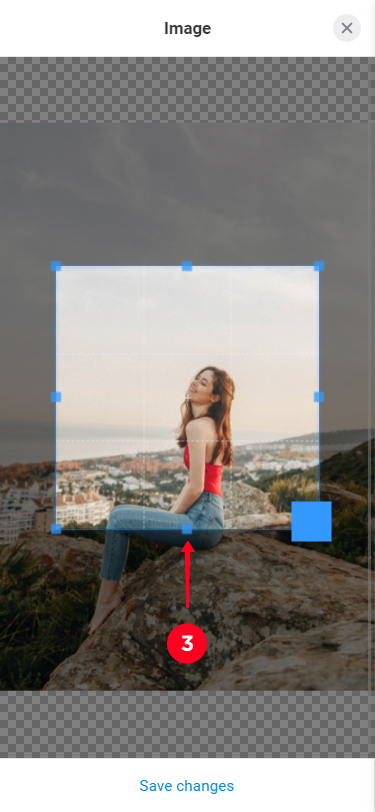 04. Choose the size that you need: small (65×65 pixels), medium (95×95 pixels), large (125×125 pixels) or very large (150×150 pixels).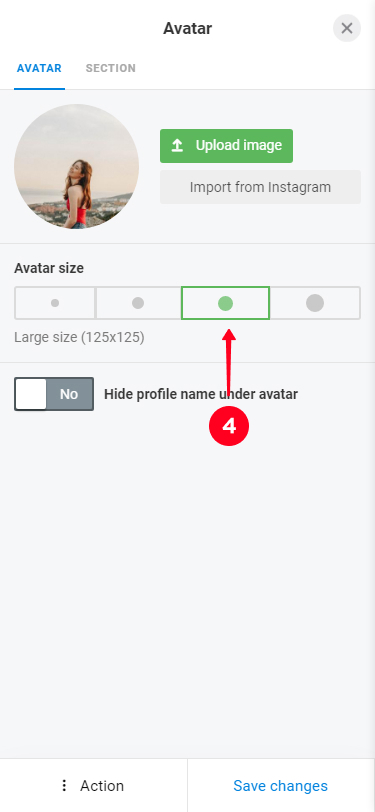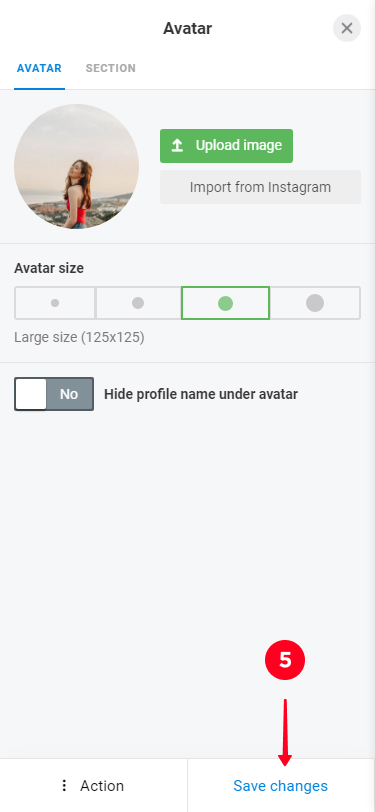 Done! A new profile photo is installed on Taplink.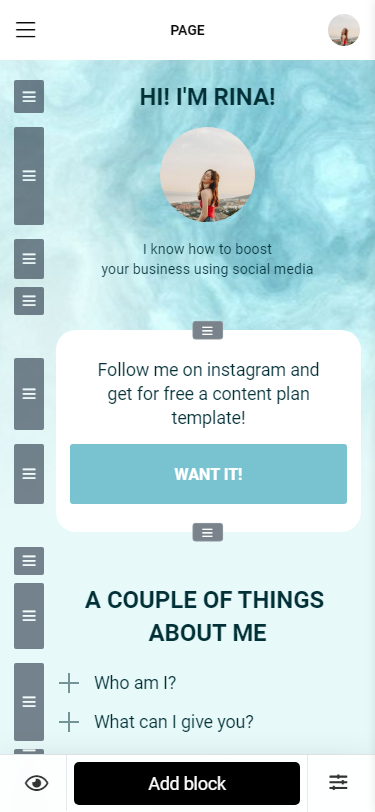 When your Instagram profile is linked to a Taplink page, your Instagram username appears under the display picture. You can remove it by moving the slider to the right.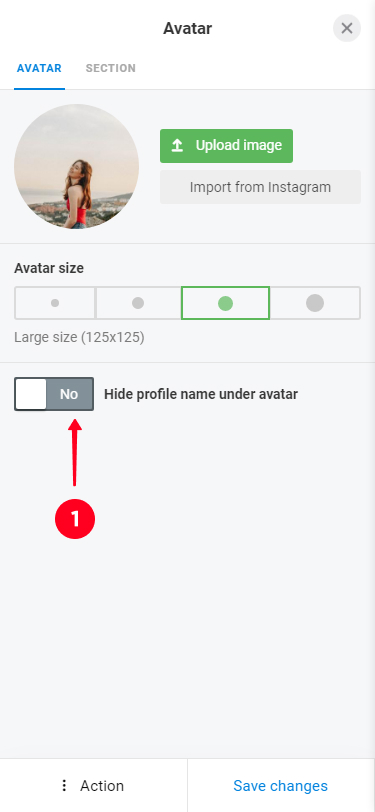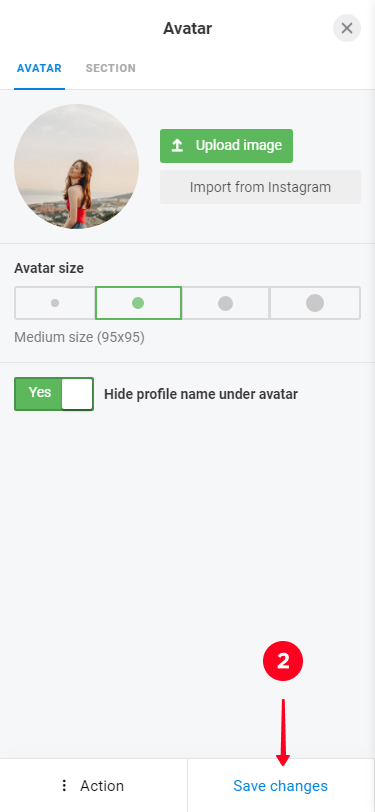 By the way, it's not necessary to come up with the design of your Taplink page yourself. Just choose one of the ready-made templates. All of them are divided by subject. Everyone can find something suitable.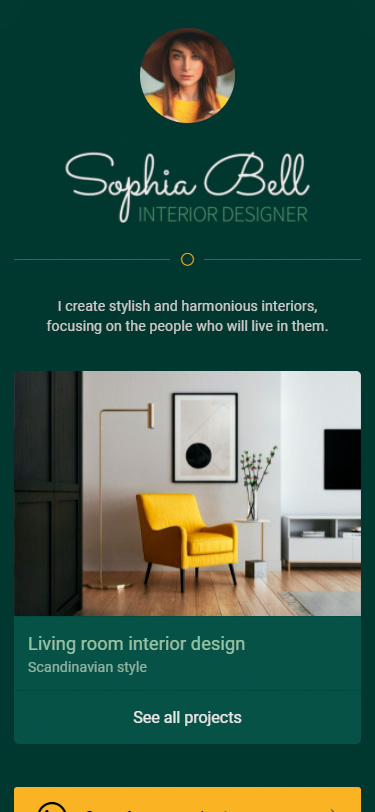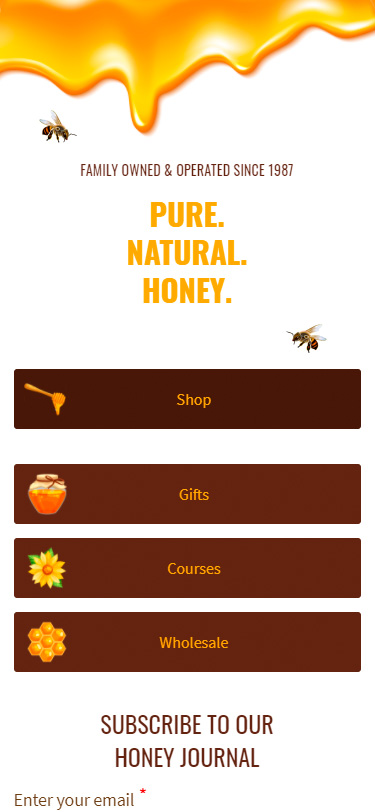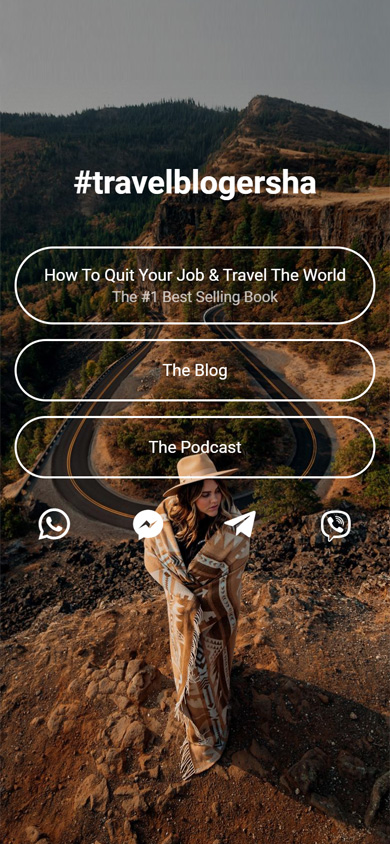 If you still don't use
Taplink
, it's high time you to started using it.
As you can understand, it's easy to change your Instagram profile photo. The whole process took no more than 3 minutes. Don't forget to update the display picture on Taplink to diversify it a little.
At the end of the article, we will answer frequent questions about working with this circle-shaped photo.
Why does an error occur when loading a new display photo?
Sometimes it can happen. There may have been a network failure during the snapshot upload. To fix the problem, restart the Instagram app and try again. Additionally, try reconnecting to the Internet. If nothing changes, don't afraid to write to Instagram support.
Instagram does not change the profile photo. The new picture isn't displayed. What to do?
It can be solved by restarting the app. There are cases when a new photo is not displayed immediately, but only after a few minutes.
How often do you change a profile photo on Instagram?