How to save an Instagram profile picture | iOS, Android, PC, or Mac

There is no way to see the full photo added as a profile picture on Instagram. Developers of this social network didn't adjust the feature to expand the profile image. So then what to do if you need the original photo, but you can't find it anywhere. The ability to download it through the browser code doesn't work at the time of writing this article. And if you are looking for an app to save and view the original profile photos on Instagram, then as a rule they are not durable, stuffed with a bulk of ads, or take up phone memory. Therefore, there is only one solution to solve this problem — use a third-party service.
Since Instagram doesn't allow us to download images from accounts directly, we will use Instagram Downloads. The minimalistic and user-friendly interface of this tool allows you to figure out how to use the functions without any problems. Each action is accompanied by hints so that you don't miss anything for sure. Save photos, videos, Stories, Highlights, and even IGTV or Reels.
All of these are absolutely for free and without ads.
Save a profile pic in its original quality. Just add a username, shortcode, profile link, or link to a post to start saving. By the way, if you forget the username of someone's profile and can't find it, read our article to cope with this problem.
Please note: you can download profile pictures even from private accounts.
01. Open an Instagram web-browser version. Move to the profile from where you want to download a profile picture. Click on the link in the address bar and press Ctrl + C or remember the username.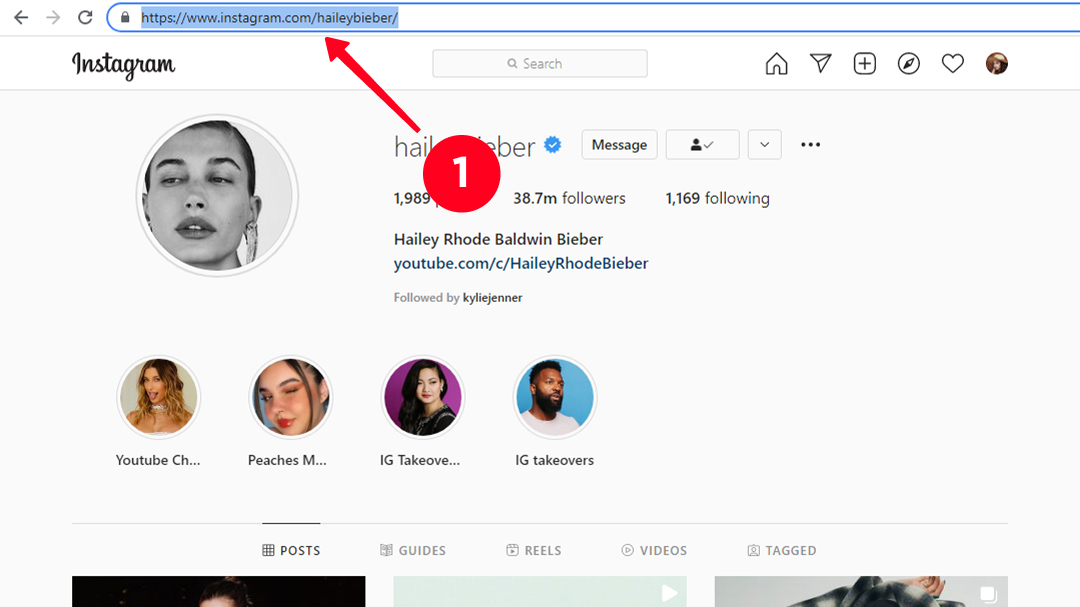 02. Open Instagram Downloads. Press Ctrl+V to paste the link or type the username to the search bar.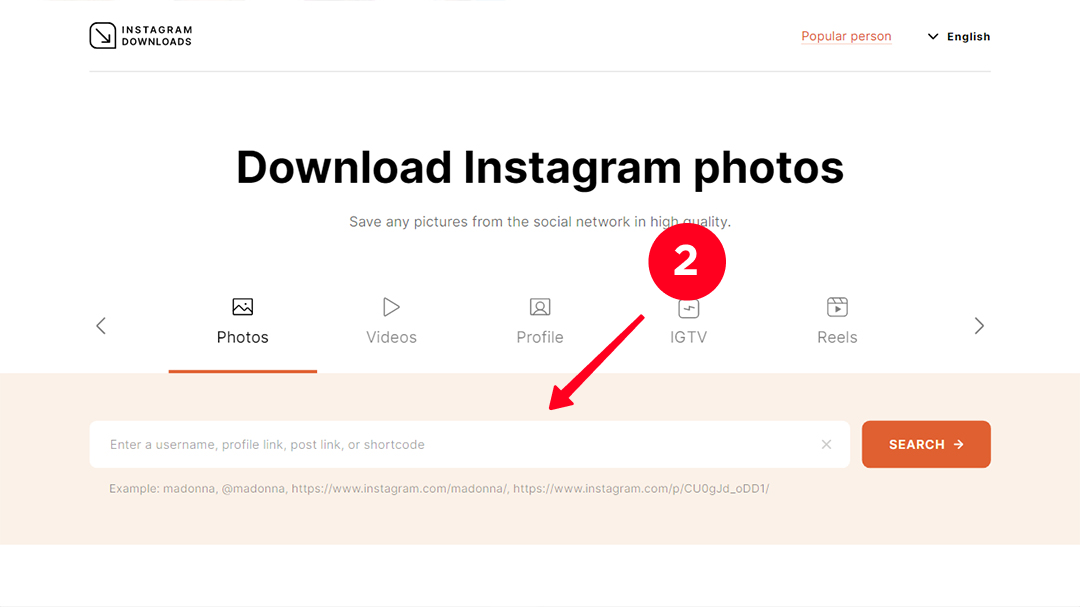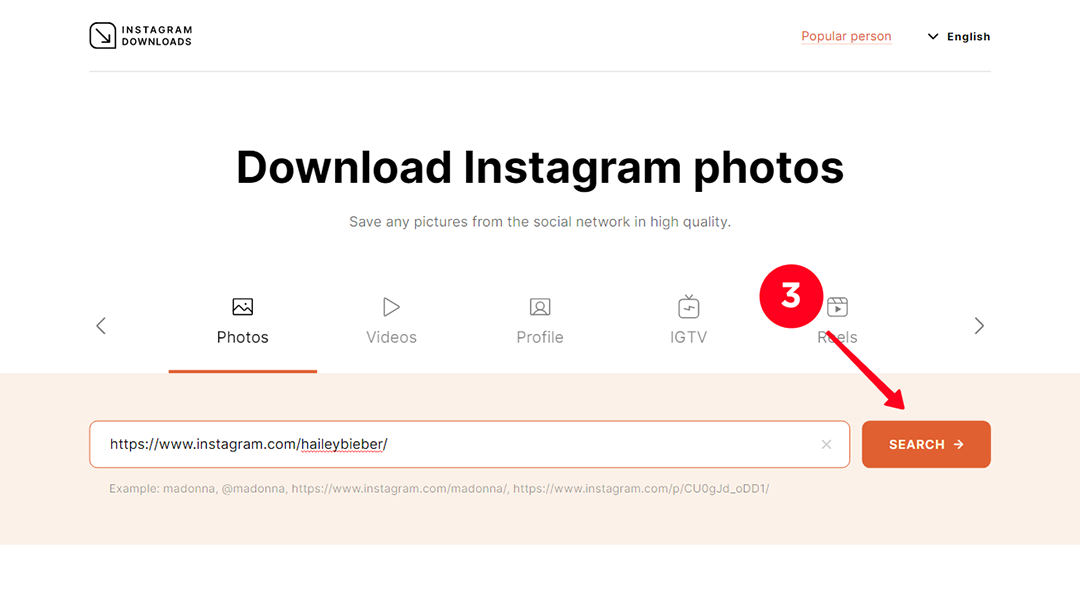 04. Hit Download photo above the profile image.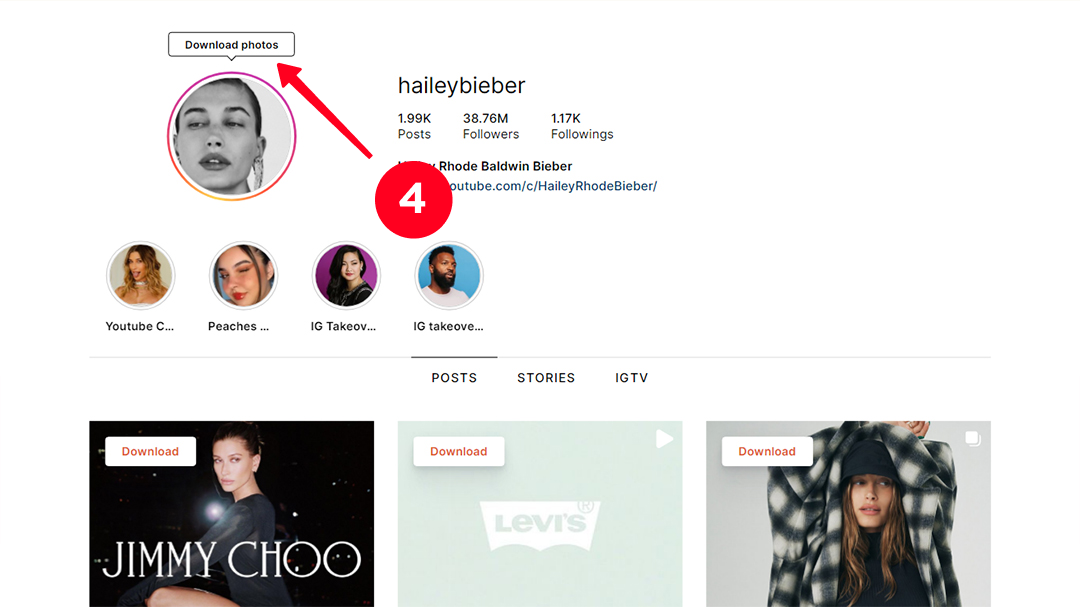 05. The download will start automatically. To find out where the downloaded photo is, click on the up arrow in the lower left corner of the screen next to Download.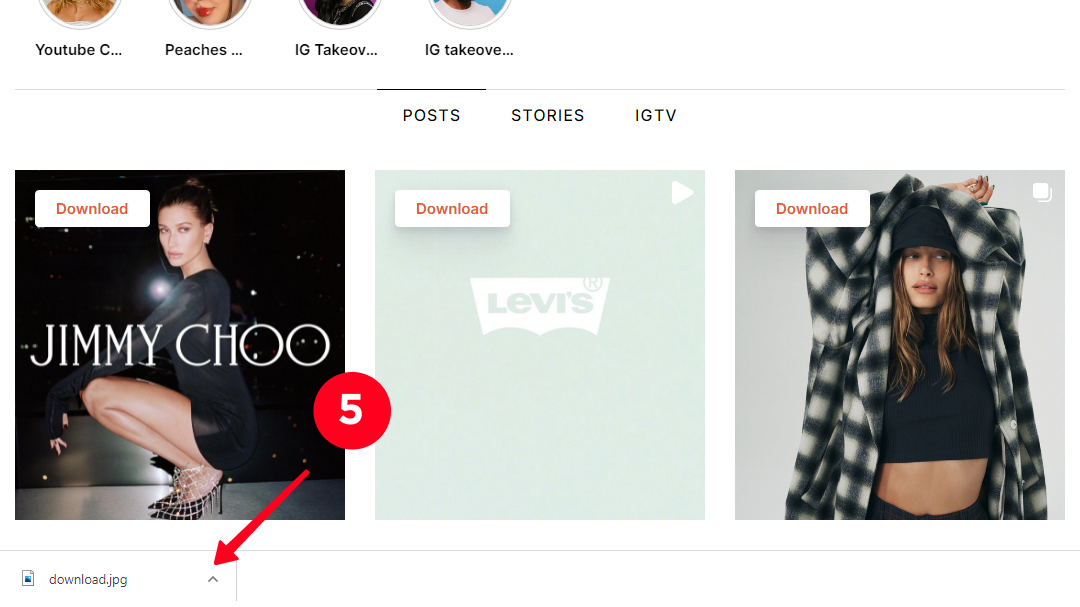 06. Click Show in folder.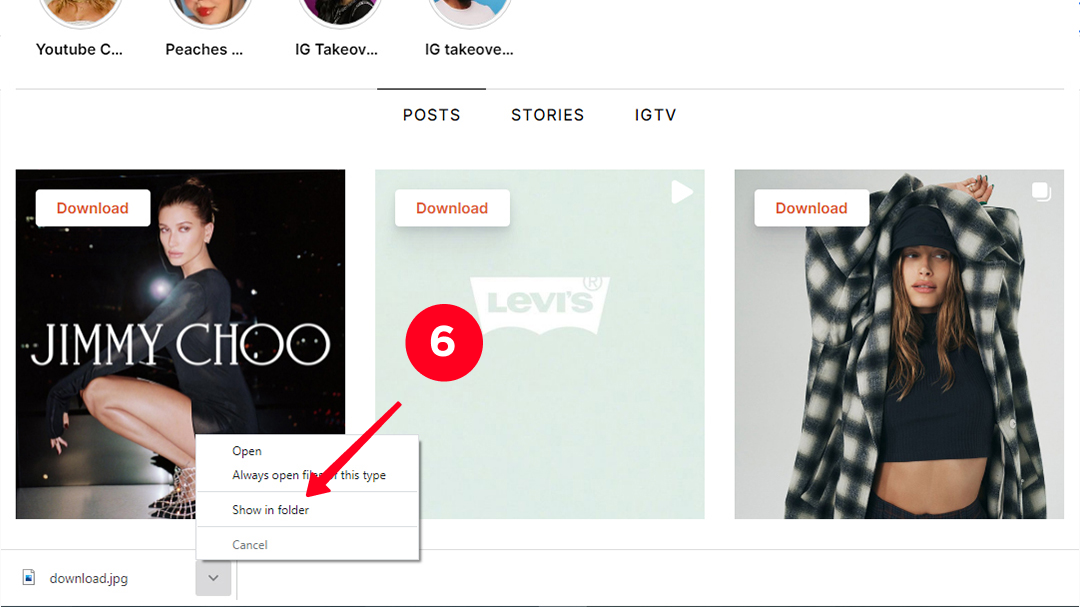 Done! We've got a profile image. The width and height are 1080 pixels.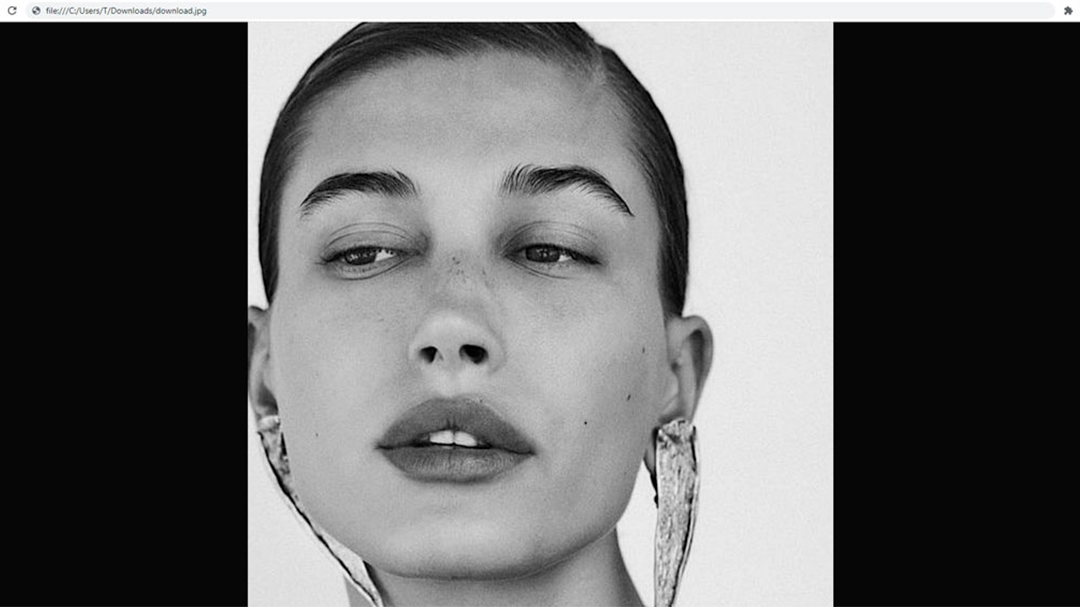 Let's use the same tool that we apply for downloading profile pictures from PC or Mac. The interface for iPhone and Android is the same.
01. First of all, open Instagram and go to the account from where you wish to save a photo. Remember the exact username or copy a profile link. To copy the link, tap three dots in the upper-right corner.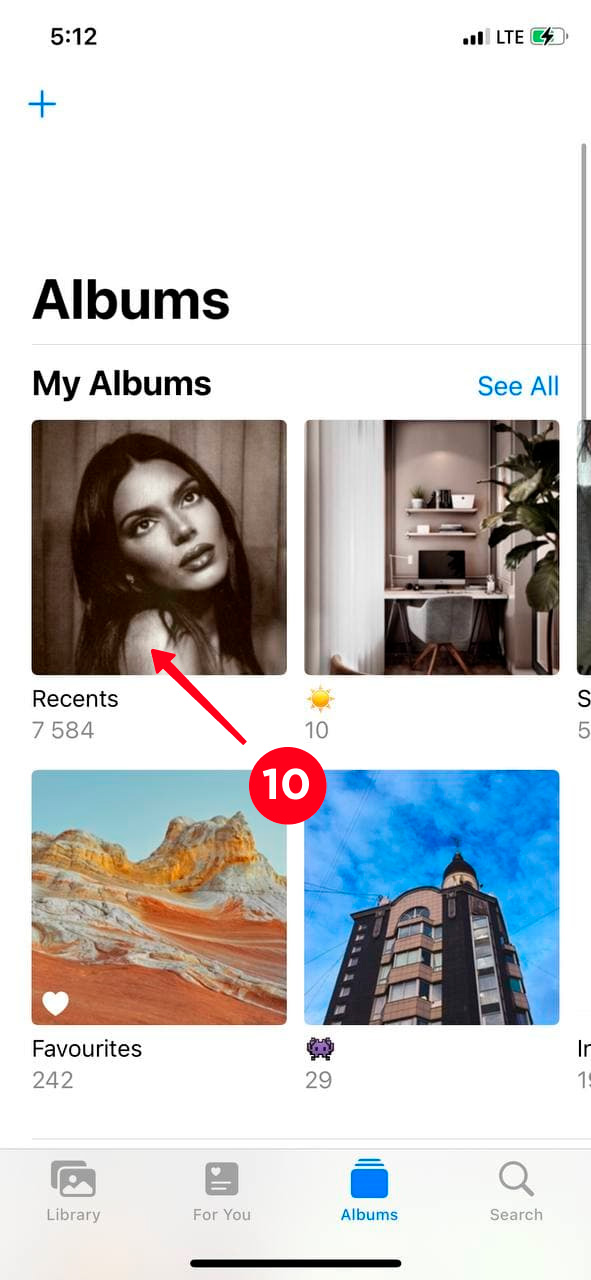 02. Select Copy Profile URL.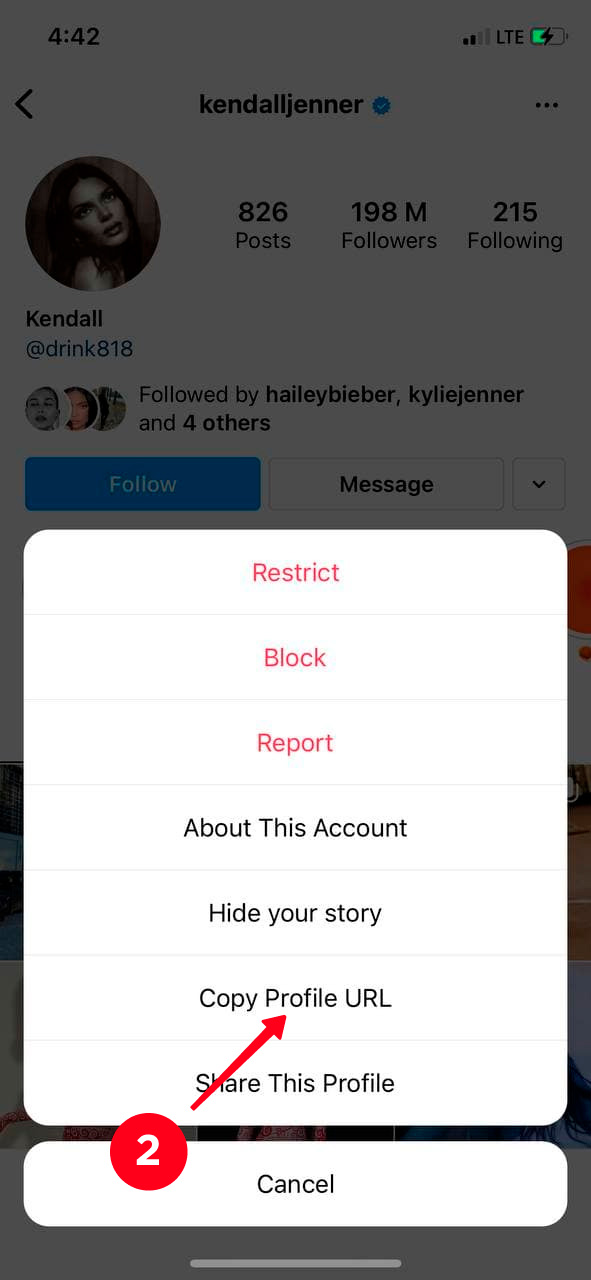 03. Open your mobile browser.
04. Go to Instagram Downloads. In the search bar, paste the link to the account from which you want to save the profile image.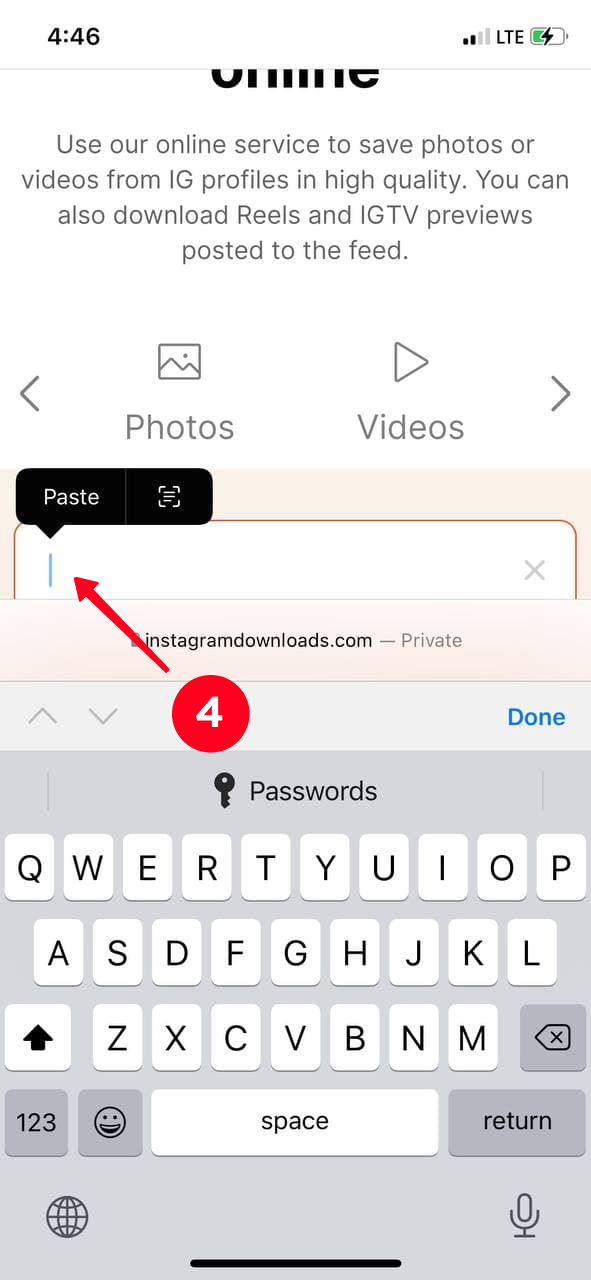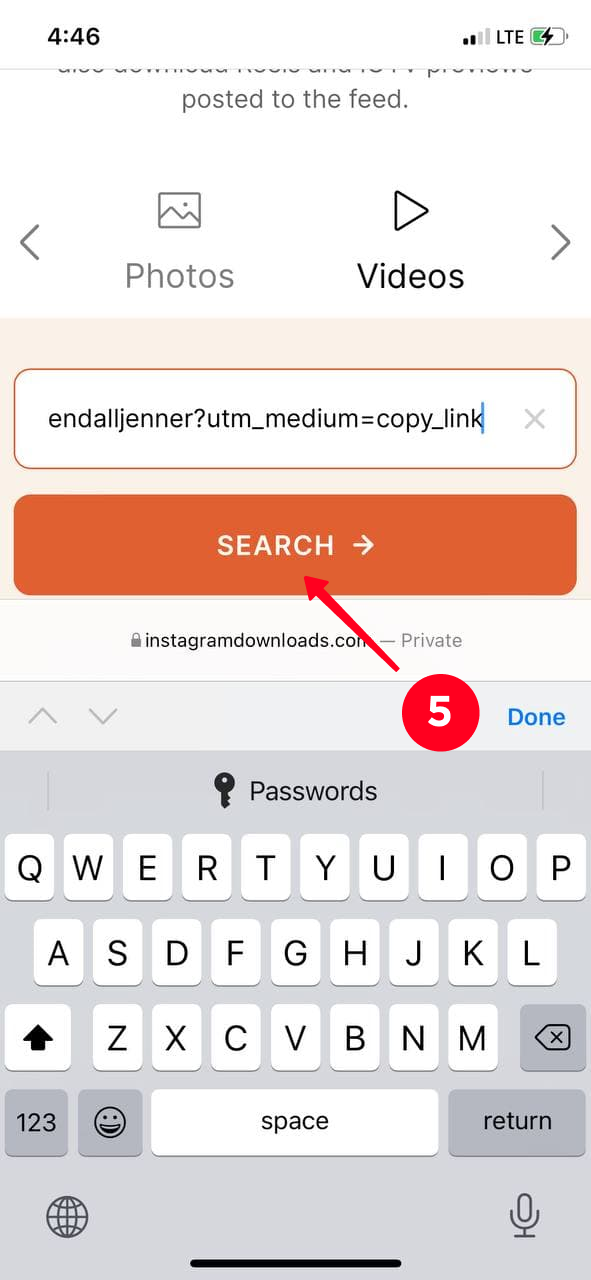 06. Tap and hold the profile picture to download.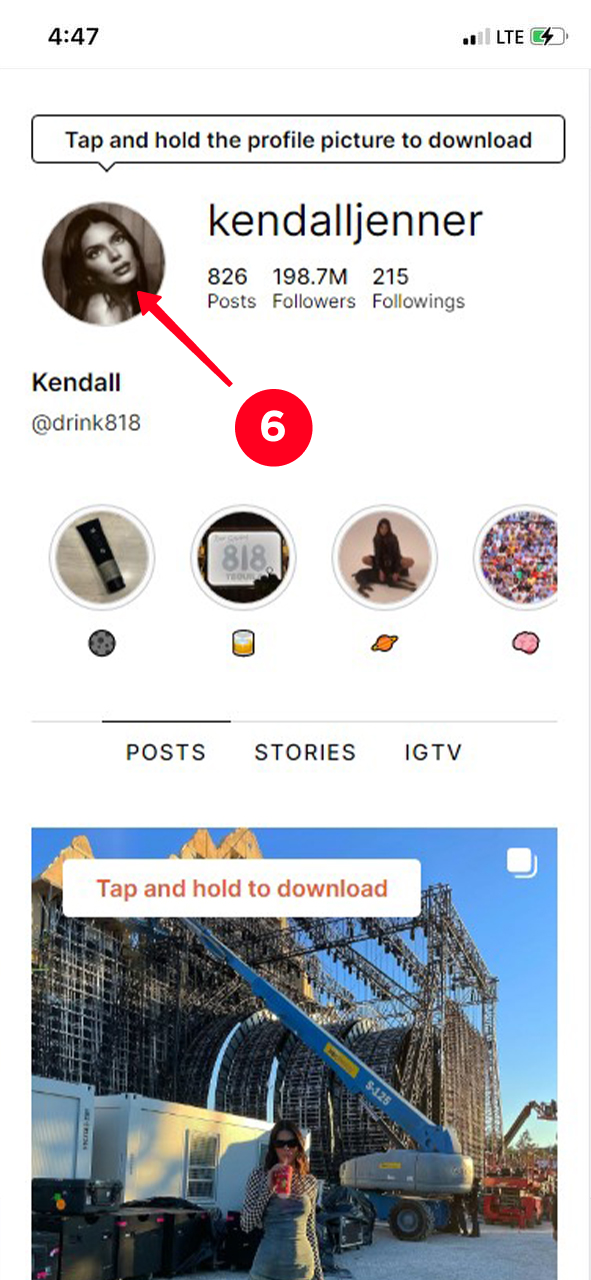 07. Then, you'll see an action menu. If you have iPhone, choose Add to Photos. In case you are an Android user, select Download Image.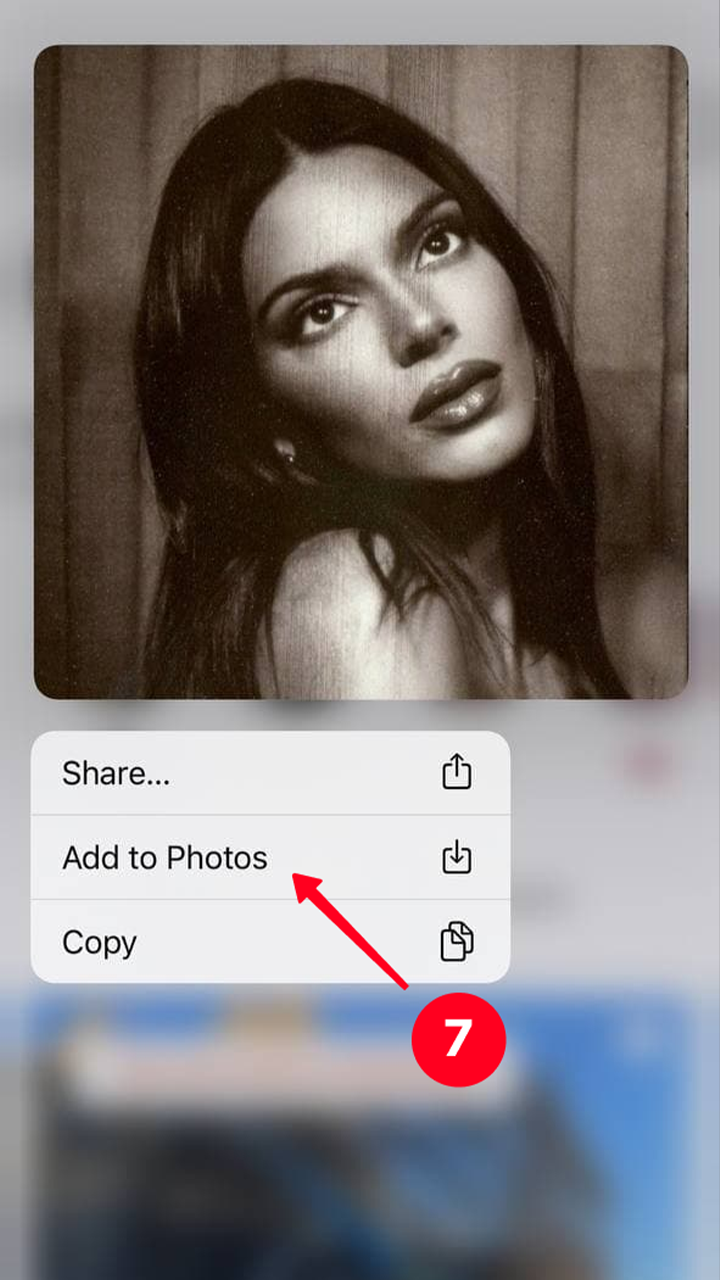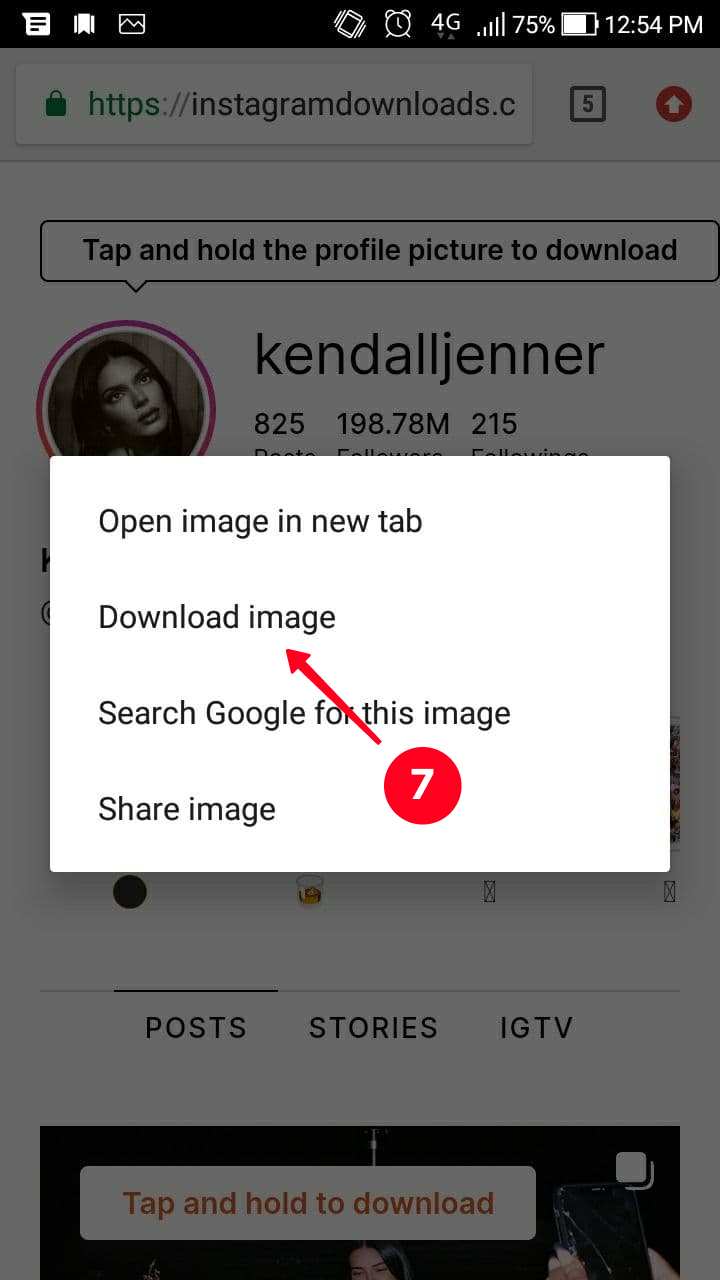 08. To view the saved image, go to Photos.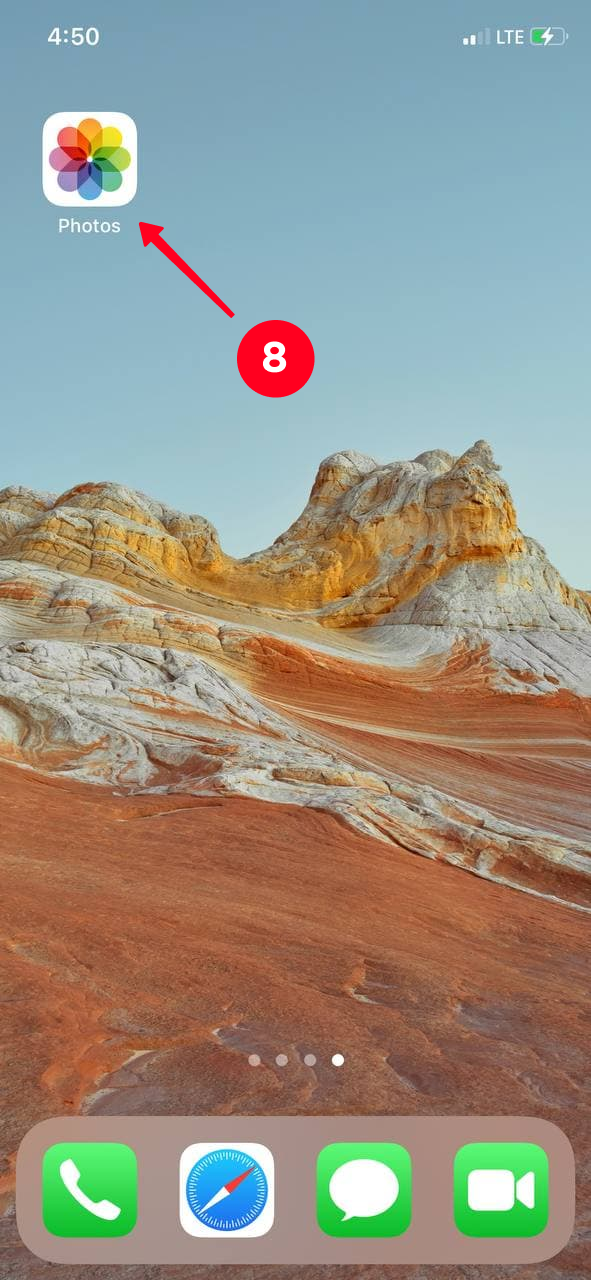 09. Saved photos are placed in Recents.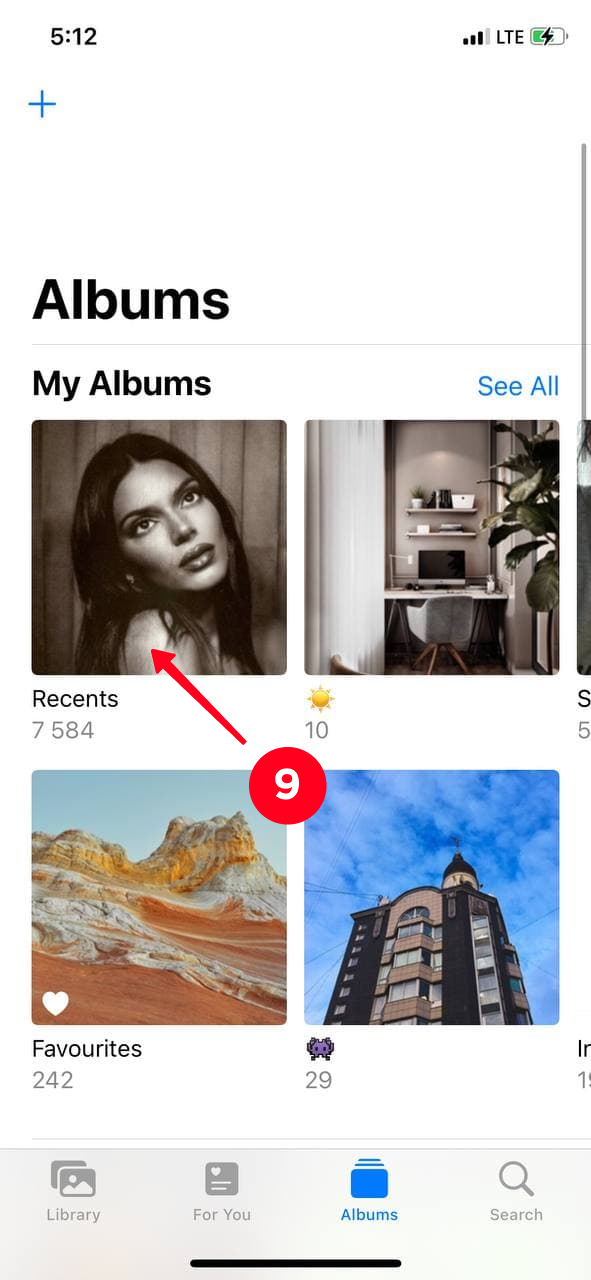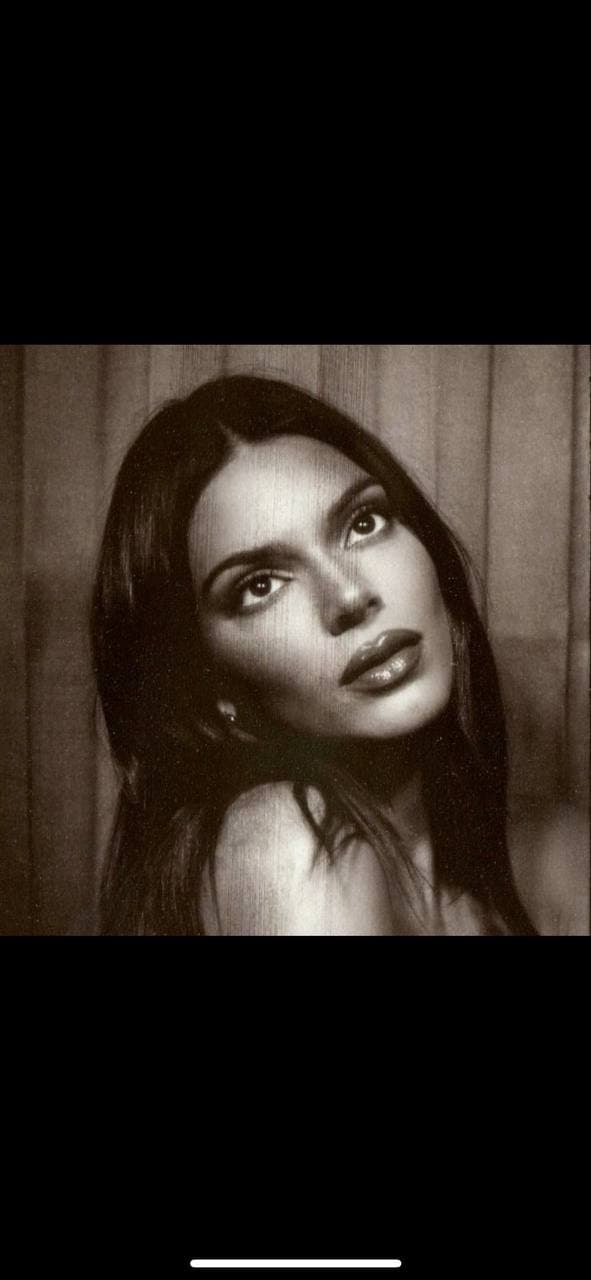 By the way, use InstagramDownloads.com to watch someone's Stories anonymously. Read
this article
to find other ways how to view Instagram profiles without signing in.
Despite the fact that Instagram formally restricts copying someone else's content, there is a way that helps users save profile photos. We've told you about the simplest and most convenient tool in our opinion. InstagramDownloads.com allows you to save a profile image, and the owner of the profile won't get a notification that you downloaded his/her profile photo.
What other ways do you know to save Instagram profile images?