3 ways to hide your followers on Instagram

Updated July 05, 2023
Julia Moore
Content Marketer and Writer
Followers and who followings, photos we post and photos we like — all of this information is available to other Instagram users. Sometimes it can be a problem and you want to hide these lists. Don't waste your time searching for the button that would allow you to restrict users seeing the lists. The button doesn't exist. Still, we offer you free ways how you can get around this problem. Read on to find out about them.
You can hide your following and followers lists from a person who is not subscribed to you on Instagram. Set your account to private for this. Then, the lists will be available only for your followers.
If you want to gain followers with a private Instagram account, add a self-presentation to your bio. Remember, this is the only part unsubscribed users will see in your profile. So it should introduce you in the best way. Read how to create a simple page about your brand with photos and videos, and link to this page from your bio.
01. Open Instagram and tap the three horizontal lines in the upper-right corner.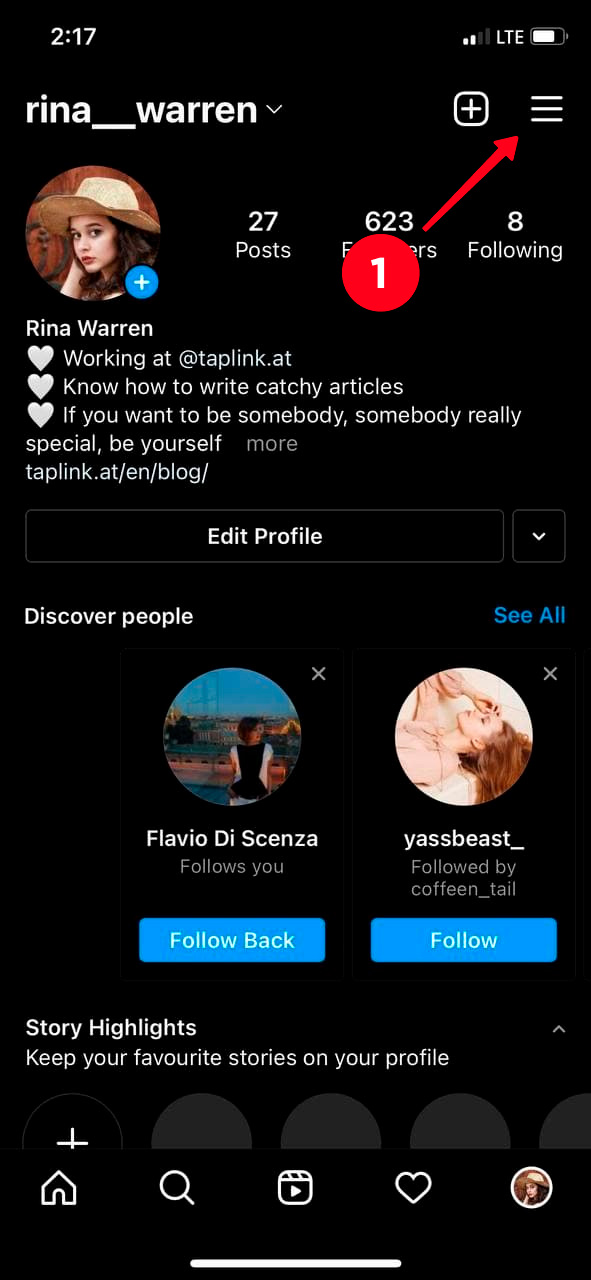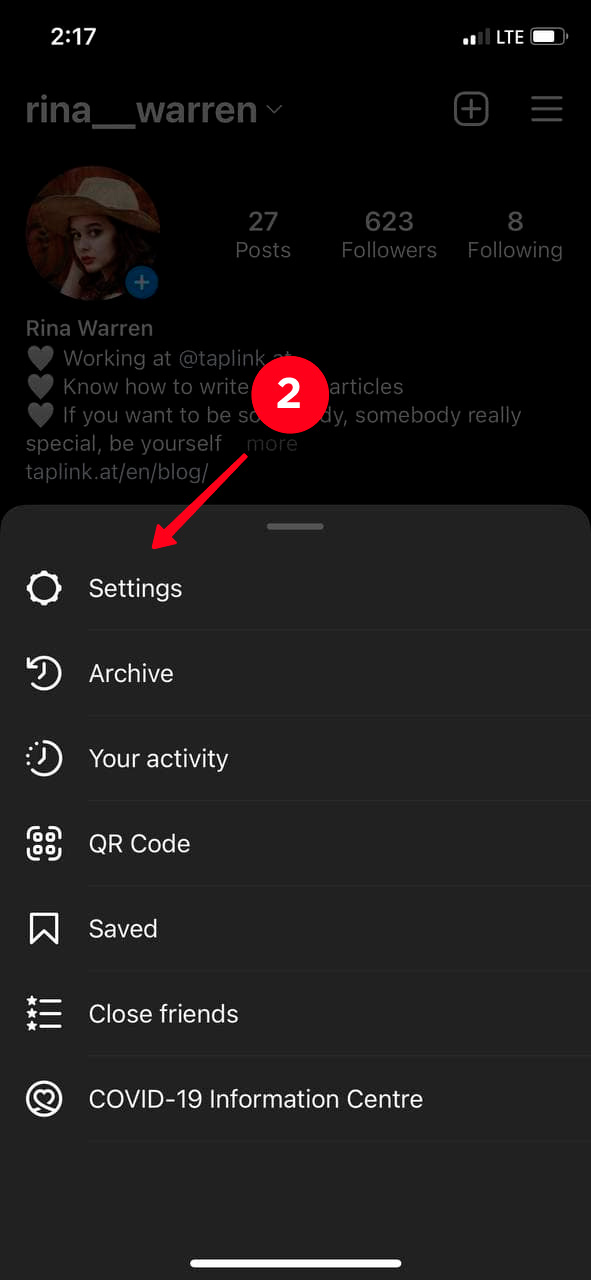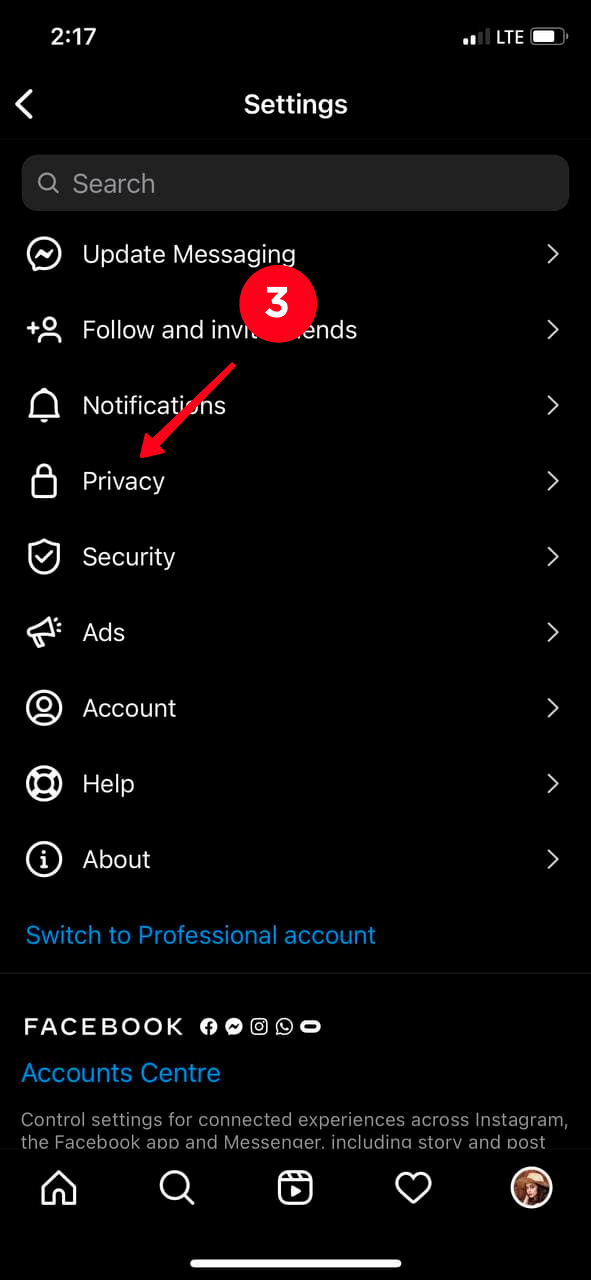 04. Move the slider to the right near Private account.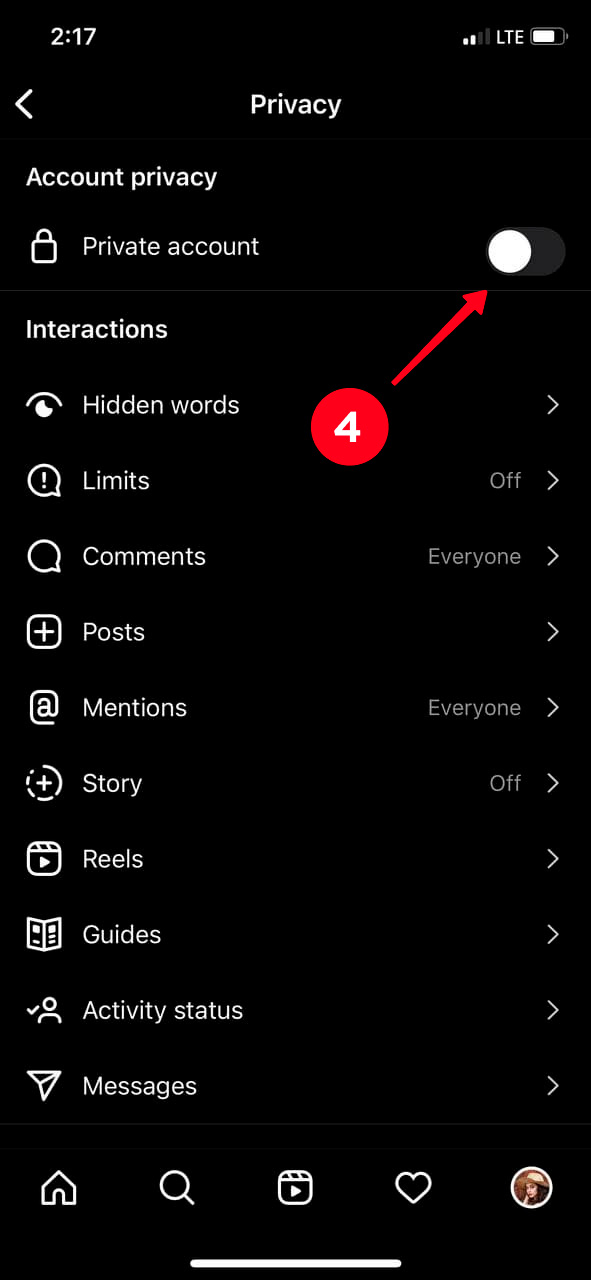 05. Confirm the action by tapping Switch to Private.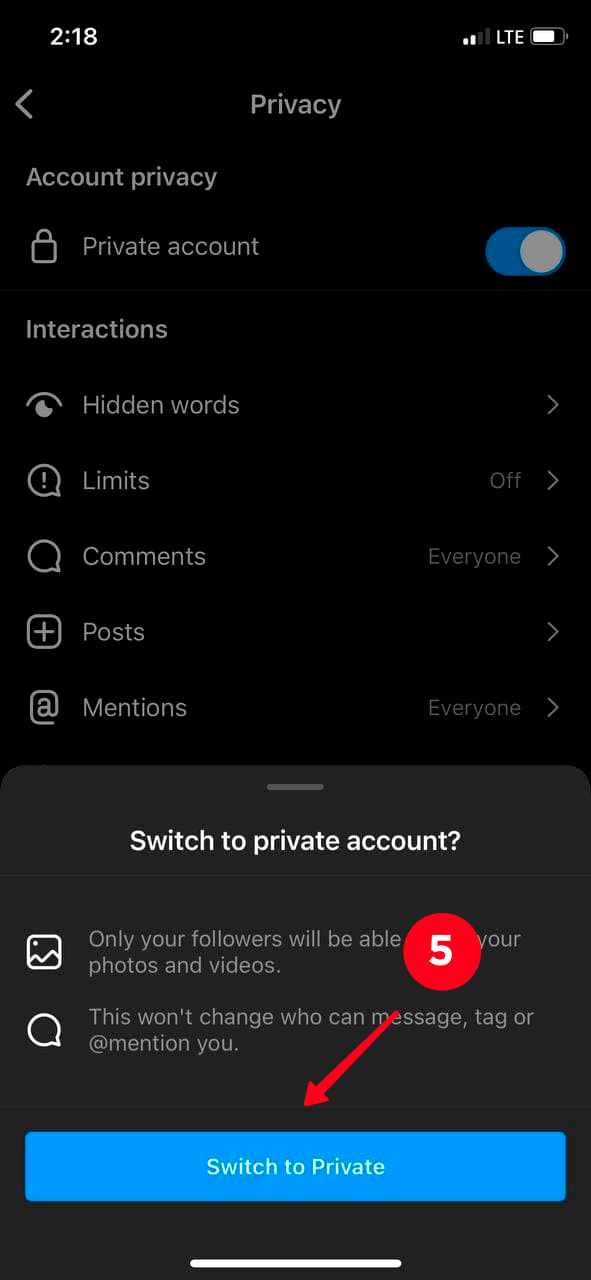 Done! Now, the list of your followers and followings can be seen only by approved by you Instagram users.
It may also happen that you don't want a certain person to see your followers of followings on Instagram, but they are subscribed to you. In this case, setting the profile to private is not enough. In addition to this, you gonna need to delete their account from your followers. Then your profile will be unreachable to them.
By the way, there are many more reasons why it is necessary to clean the list of followers on Instagram from time to time, read about it in our article.
01. Open Instagram and tap the list of followers.
02. Find the profile you want to hide your page data from. Choose the Remove button, which is located next to his username.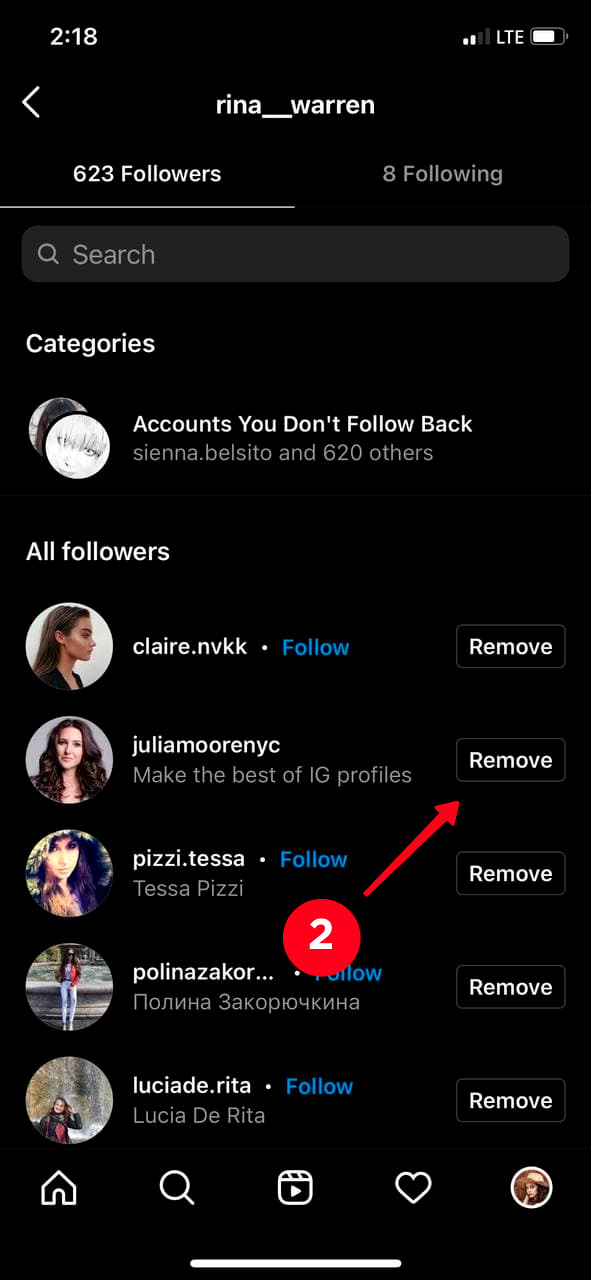 03. Confirm your actions by tapping Remove.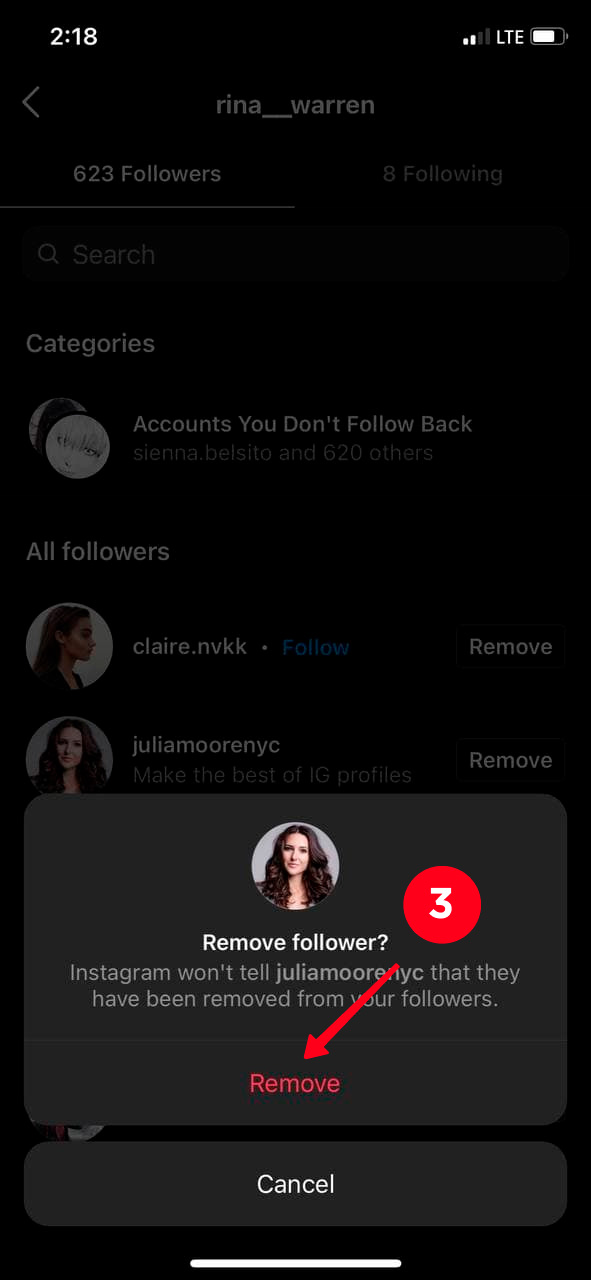 This method doesn't hide your page from a removed follower, but restricts access to the list of people who follow you, who you follow, your Instagram Stories, and posts.
If you are promoting your account, then the option of making your page private to hide the followings and followers list is definitely not for you. The only one way that left is blocking users.
You need to restrict their access one by one manually, so it may take time. But as a result, you will have certain Instagram users unable to see who you follow and who follow you.
Be aware, the restricted users will also not find your page on Instagram ever again (until you unblock them). If a user realizes one day that he/she cannot find your page in the search, there may start resentments and quarrels.
Therefore, think carefully how important keeping the list of your Instagram followers hidden, and whether they are worth the risks.
01. Open Instagram and go to the profile of the user you want to block. Tap the three dots in the upper-right corner.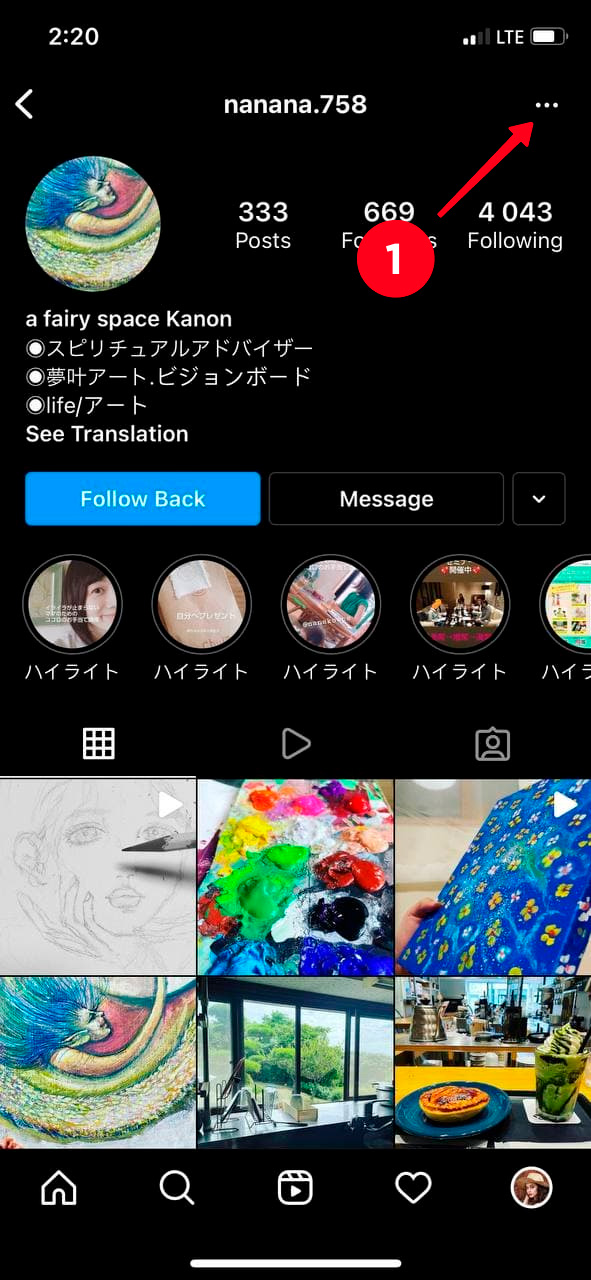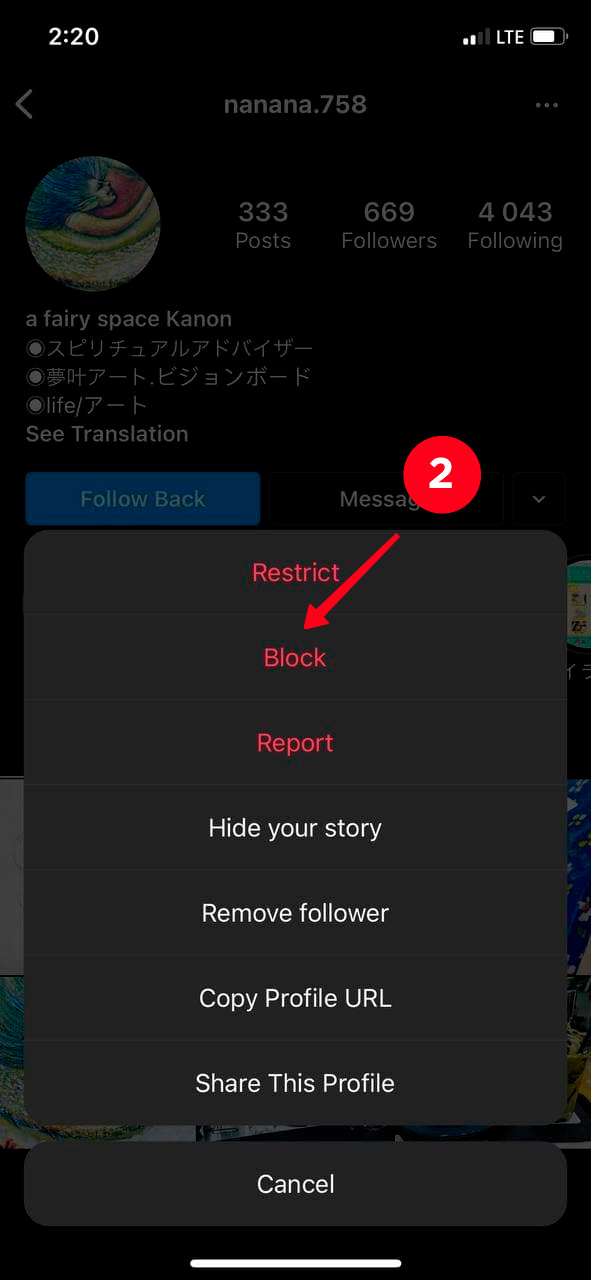 03. Instagram will offer you to block only this page or all accounts that can be created by this user. Select one of two options and tap Block.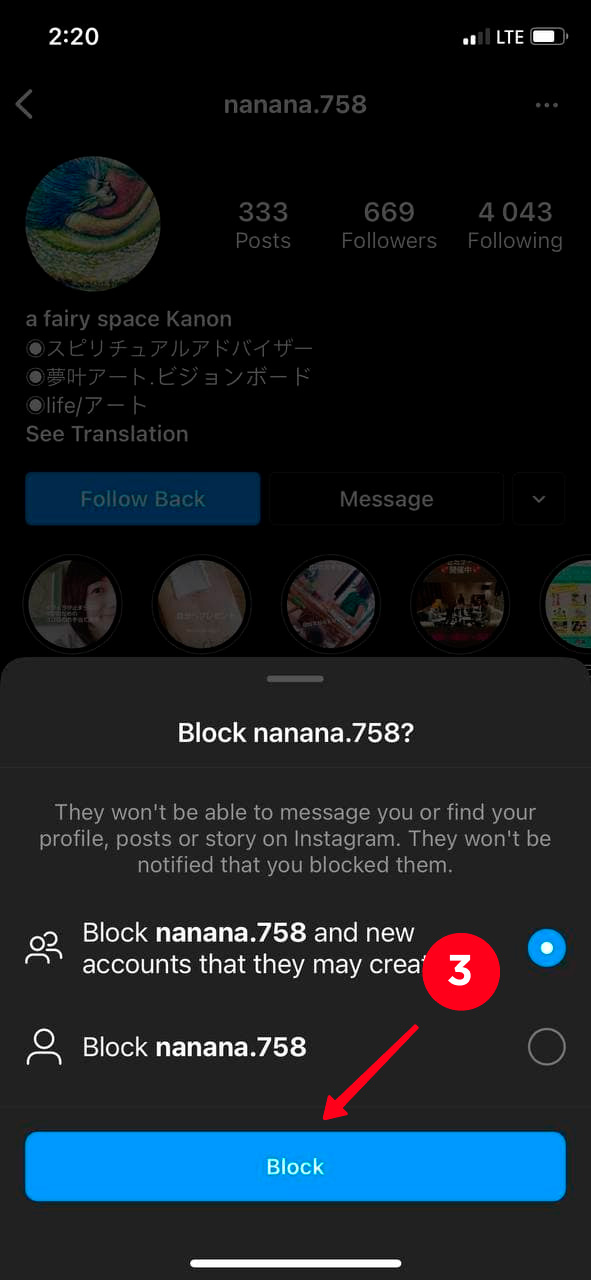 Done! The user is blocked. Now they won't be able to find your page. This means that the list of your followers, following and your content on Instagram won't be available for this person.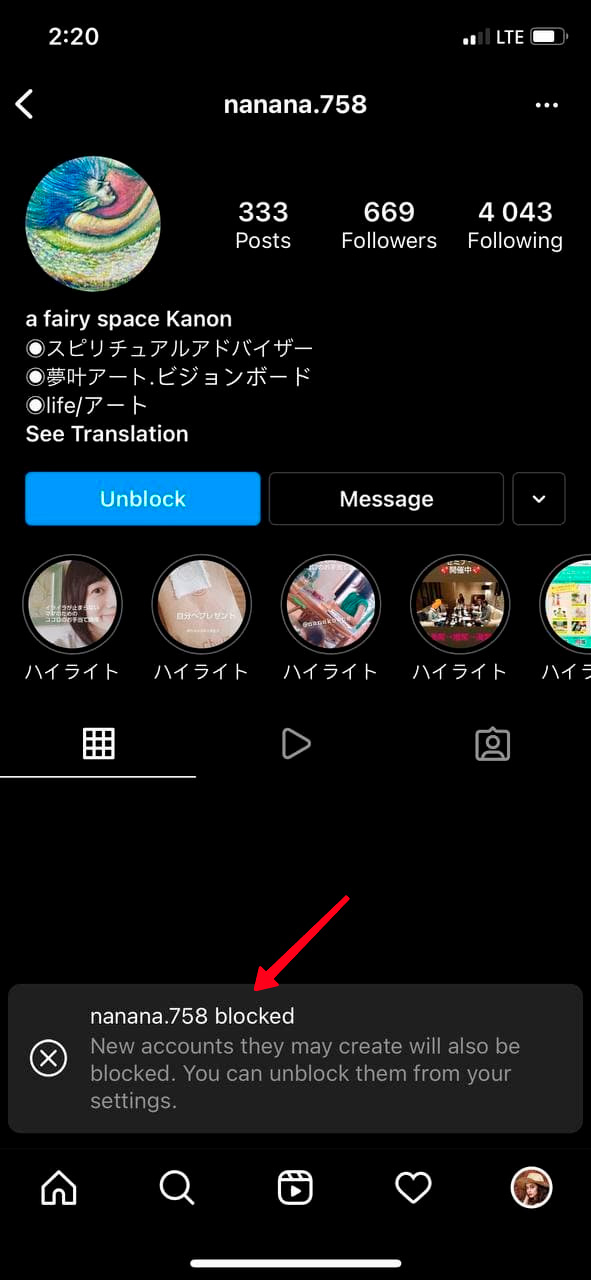 When you block one user account, all his/her accounts that are linked to the same email or number will also be blocked. But remember that the person from whom you want to hide your followers on Instagram can always create a new account using a different email or phone number.
There is no special button that would allow you to hide your followers from everyone on Instagram. If you are concerned about the privacy of your page, then you can:
set to private your profile;
remove a user from followers;
block this person.
Bear in mind, making your account private to hide followers on Instagram affects gaining followers. Use growth tips and tools to keep it on track. For instance, upgrade your bio.