How to promote Instagram account from scratch:
10 practical tips

People don't trust small accounts. The more followers you've got, the more actively new ones subscribe to you. We will tell you how to promote Instagram from scratch.
According to statistics, there are more than a million users in Instagram who go to the social network at least once a month. A profile is easy to get lost among the great number, especially if you've created it recently.
It's not just posting that lets your potential clients and followers see you, your Instagram content and product. You need to promote Instagram account. Popularity brings high Reach rate, better statistics and new subscribers.
Before you attract users to your account, you need to do some work in advance.
Analyze your audience (age, gender, interests, etc.), understand what pages they are subscribed to and what bloggers follow. The better a company knows its target audience, the more precisely the targeted ads will be set up, the more suitable bloggers and collaboration partners you will choose. It means better Instagram advertising results and less spendings.
Monitor your rivals. You should be aware of the companies offering comparable products and services. Analytics tools will help to monitor them. You will understand the differences between your and their companies, know about their sales and discounts, contests and raffles, and what they post. Study how their subscribers react to this or that information to know your advantages and promote Instagram accounts successfully.
Add 9-12 posts and make a content plan for the future. If an account appears empty and has mistakes in the design, it doesn't raise trust, and, speaking from personal experience, few users will subscribe to it.
Switch your account to a Professional. Initially an account is personal, and it has limits. For example, you can't see the number of visitors, followers insights (their weekly growth, geo, age, gender) and the statistics (for example, Impressions and Reach to every photo, video, Instagram Stories). In a personal account you also can't launch targeted ads. Generally, the Professional accounts have few differences. For example, the Creator profile provides daily statistics, while Business - weekly.
To switch to a Professional account, open "Settings", then go to the "Account", tap "Switch to Professional account" and choose "Business" (if you promote a business on Instagram) or "Creator", which is meant for celebrities and bloggers.
Among the first milestones for Instagram promotion is to gain at least 50-100 followers so that the account doesn't look null. This is definitely what gives credit when users come from other bloggers, targeted ads or Instagram search.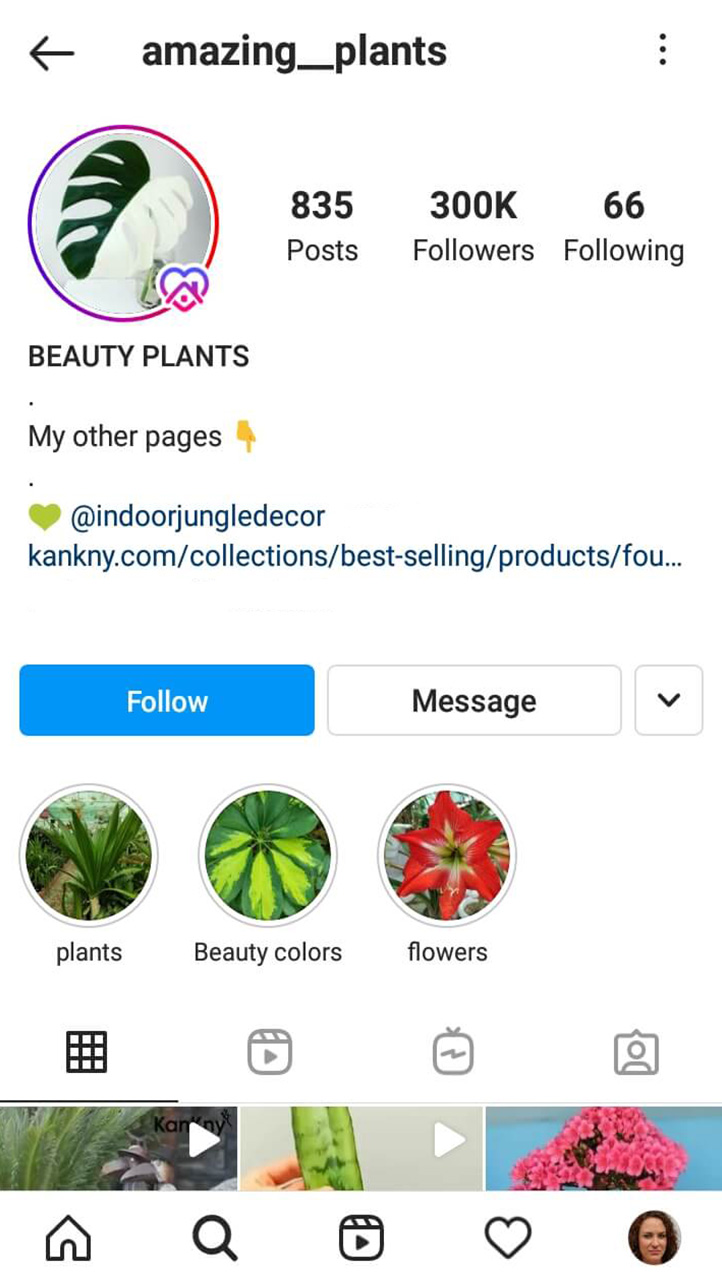 So ask your colleagues, friends, relatives to subscribe to you and add posts about your profile in feed or Instagram Stories. They are more likely to repost your Instagram content than think up their own.
If you've already created publics in other social media, have a list for newsletter mailing - write about your new account. Offer a discount, gift or useful checklists - thus, they will be more willing to subscribe. For example, a beauty salon can post in Facebook:
"Good news! We've got an Instagram account. Now we have one more social media platform to let you know about working hours, discounts, and post reviews and useful information. We are sending a certificate for 50% off for any beauty treatment to new subscribers! Follow us!"
Remember, you can't launch targeted ads in other networks to invite users to your Instagram profile - social media moderators do not approve it, except, of course, Facebook, since Instagram belongs to Facebook.
Comment posts on pages your target audience often go to. Better the big ones having more than 100,000 subscribers, then more people see your comment.
For example, you promote a business on Instagram that provides foreign language lessons. Find language profiles and reply to users comments. Remember, your goal is to make yourself known and draw audience attention, not selling your lessons.
For example, you can answer a user asking in comments about the students books - We teach our students by these or that books. And you better explain why your company chose these educational materials, but not mention the name of your company (hope you use it in the profile name:-)), otherwise it is too obvious you comment to advertise Instagram.
Keep in mind, if users mark your comment as spam, Instagram may restrict your account. Therefore, do not write evident ads like "Buy honey $10 for a pound in my account".
Go to an account of a rival, blogger or company your audience follows, send the users messages inviting to subscribe to your account.
Note: If you are sending the same message to all the users, Instagram may consider it spam and block your account. Do not copy-paste the same text. Change some words and punctuation in the messages. When the audience is chosen correctly, every 15th or even 10th user subscribes.
Estimate whether the result is worth the effort. The method is often used for small business on Instagram, where the budget is limited. If you have money, there is a better value for them. For example, launch targeted ads or ask bloggers for Instagram promotion.
Using mass following services to save money is a bad option. Accounts having the link will be blocked sooner or later.
Go to the profiles with your target followers and choose the right subscribers. Like their posts and follow them. Some users will be curious to know who liked their content and requested to friends. And if your business profile is really interesting, they will subscribe to you too.
Though, if the number of followers is equal to the number of following, it might raise suspicion among the users.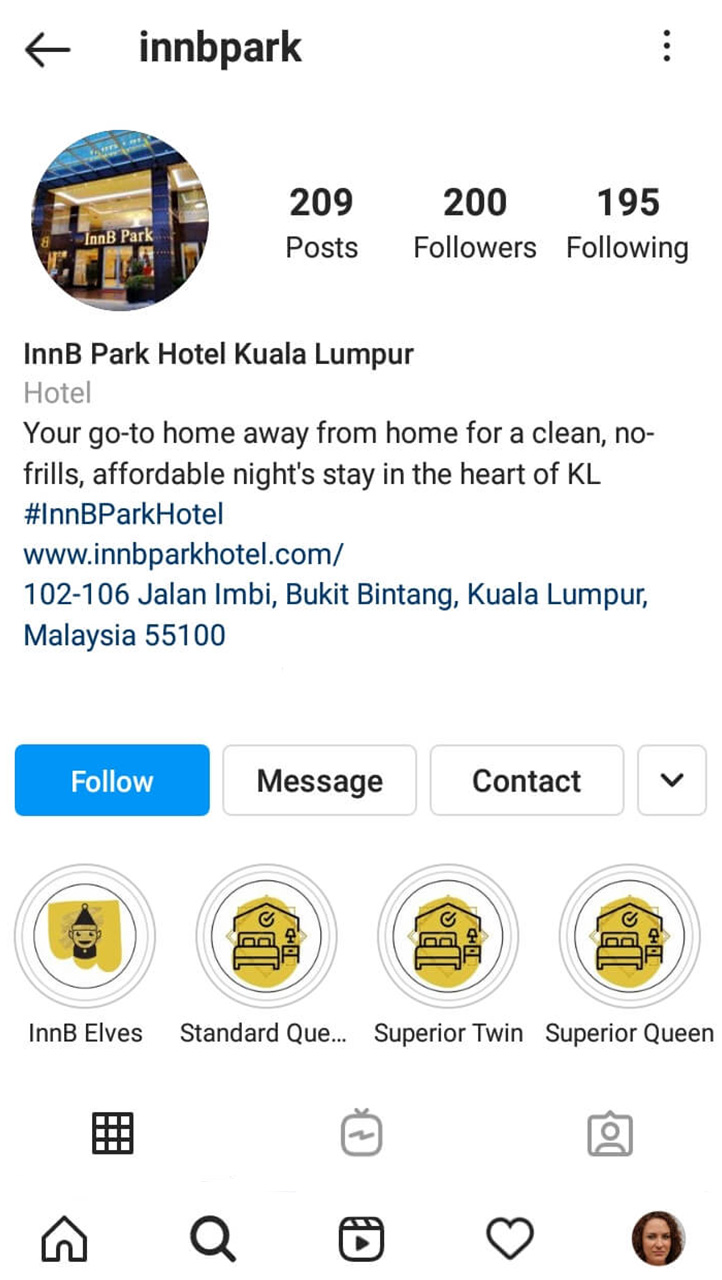 If the number of followers is quite the same as the number of following, users might think you cheated.
Thus, we recommend to unfollow you subscribers from time to time. They won't get the notification and you won't insult anybody :-)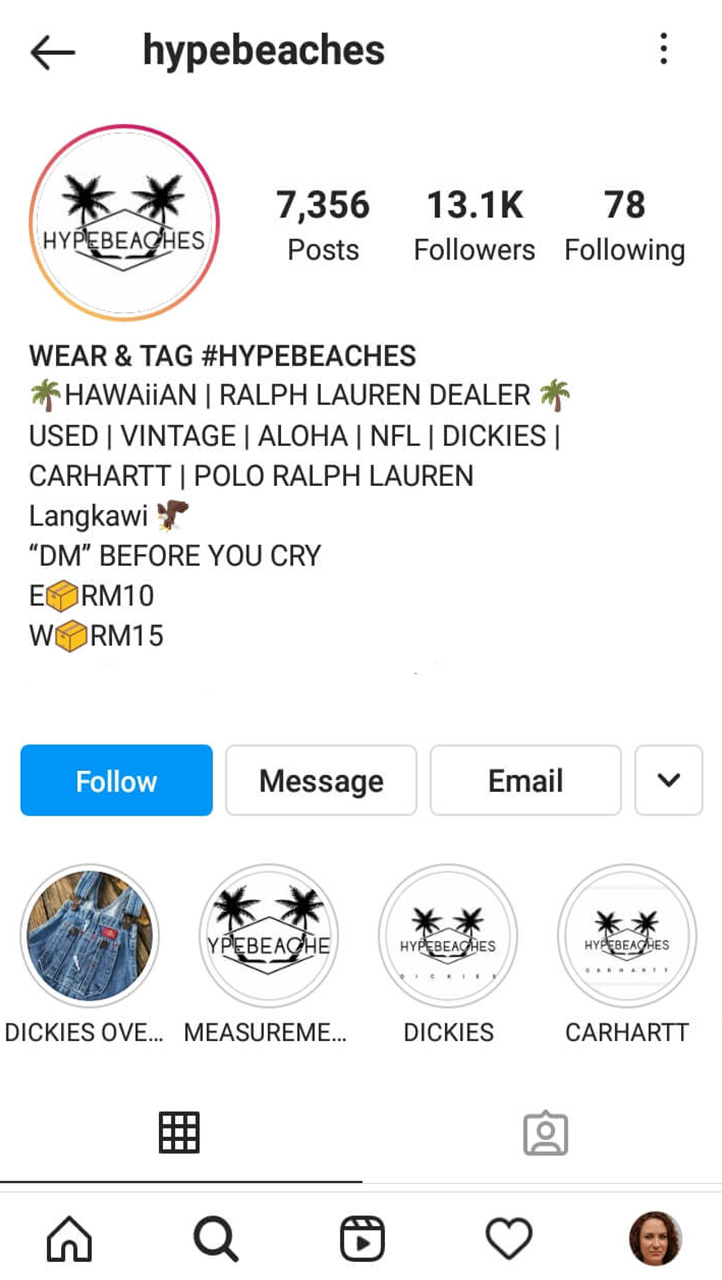 An account having several times more followers than following are more credible (but likes and comments are also should be considered).
Mass following and mass looking services are not recommended to promote Instagram. Your account may be blocked with no chance to recover.
Put relevant to the topic hashtags under every post.
For example, if you run a car maintenance service in Salem, add a hashtag #Salem_car_maintainance. Hashtag collecting services, like Best Hashtags, make it easier. Beside you can add a campaign-specific hashtags, when collaborating with bloggers.
Collaborate with other profiles followed by your audience to host a contest and supply a prize. Then the deal will be beneficial for both you and the bloggers:
You gain more subscribers in your brand's profile.
They raise engagement in their profiles and draw prizes you pay for.
Choose accounts with more than 5 thousand followers for the Instagram promotion. Otherwise, there might be not many participants.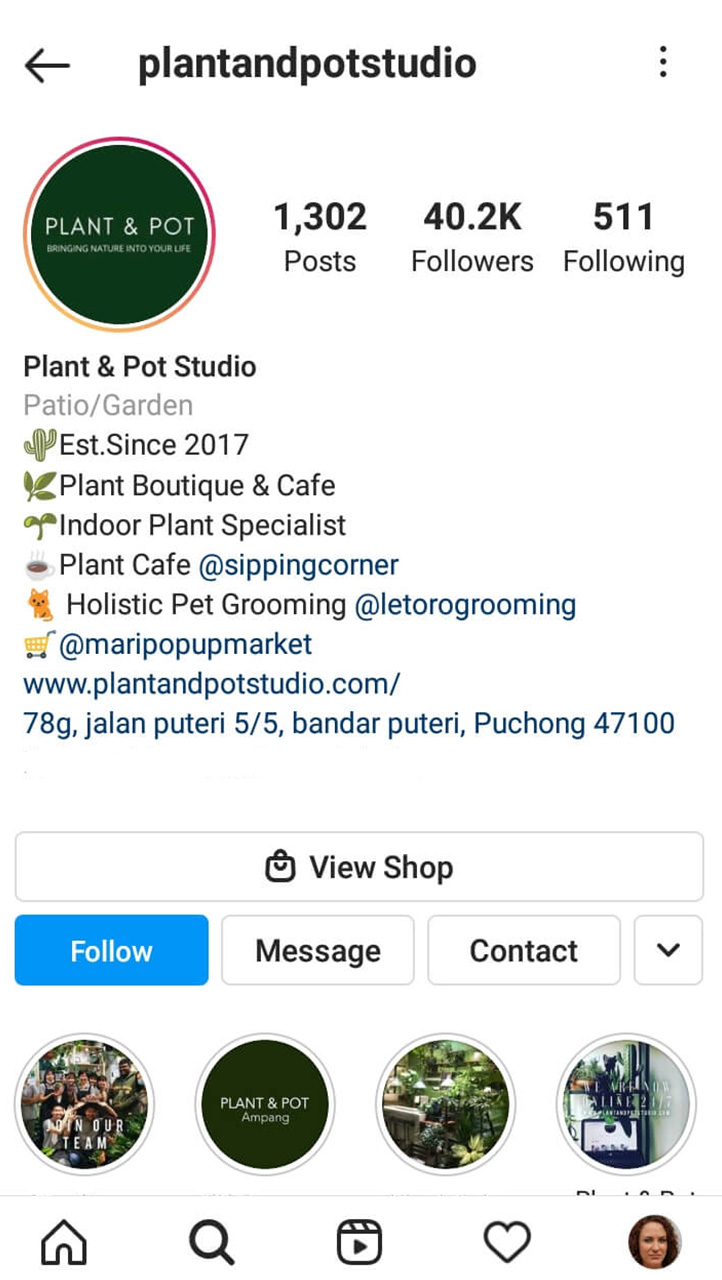 Choose bloggers or business accounts posting content relative to your field, or who's audience is similar to yours by any characteristic (age, gender, interests).
For example, you produce youth clothing. Search bloggers posting on social life and fashion. Flower shop owners may collaborate with profiles blogging about weddings and preparation for them.
Of course, the bigger a blogger is, the more you have to pay. Small bloggers (less than 10 thousand followers) won't be much help in gaining subscribers, as their profile visits are not high.
Before working together with a blogger, asses the Engagement of his recent posts using a formula: (likes, comments, subscribers number) * 100%. The higher the figures, the more active the audience is. I recommend to request Instagram ads from bloggers with the posts engagement rate no less than 2%. Calculating the numbers is impossible sometimes, as Instagram is limiting the opportunity more and more. That's why it's better to use services or ask the statistics directly from bloggers.
If you request Instagram promotion from several bloggers at a time, it'll be difficult to figure out where a new subscriber came from. You have to go to his or her profile and check what blogger he or she is subscribed to. If there are many new followers, it takes quite a time. That's a reason to avoid asking for promotion from several bloggers concurrently.
At the beginning of promoting your Instagram account, assess the effectiveness of a blogger by a subscriber cost. Divide the total expenses to the number of subscribers that appeared for 2-3 days after starting the campaign.
For example, you've spent 1,000 USD to advertise Instagram and got 500 new followers. Then, a subscriber value is 1,000 / 500 = 2 USD. The number depends on the topic and the audience. For example, expenses for inviting a teen is much less than for inviting a businessman. From time to time (not more often than once in 3 months), request Instagram promotion from an account that attracted cheap subscribers.
Targeted ads are an effective but money demanding way to attract new subscribers. What's important is to determine your target. It means parameters distinguishing your own audience among all Instagram users. You should know the gender, age, location and interests. Select them when setting a campaign.
Another important thing is to choose the right aim. It is set in the first step of the ads account in Facebook Ads Manager. To get more followers (not likes, comments or views), choose the Traffic Consideration.
Estimate the average cost of a new subscriber the same way you did for a blogger's promotion. Analyze which way is more profitable to you and use it.
All manual methods for gaining more subscribers are spread out over time. For once, it takes a lot of effort. Secondly, Instagram has some limits for an account activity. That's why it might be easily banned. So, if there is no money for Instagram promotion at all - that's ok. If you have money to spend, and want to get instant results without risks - likes, comments and inviting to your account are only an addition to bloggers and targeted ads.
What for working with small influencers, I recommend thoroughly monitoring before choosing some of them. Monetization from the requested promotion is the milk and honey for slacker bloggers, so don't neglect checking their accounts for cheat subscribers, likes, comments. And remember, the topic of the brand and its view on things should be close to yours. Then the chances to gain new target audience are higher. Conversion rate and followers number can be increased with raffles and contests.
It takes a lot of effort, time and money to promote Instagram accounts. For instance, you should understand who your audience is, where and how to look for it. Then you understand what accounts are good for collaborating and drawing prizes, what bloggers to work with and how to adjust target settings.
I don't recommend mass-liking and mass-following services for Instagram promotion. Instagram might ban the account, and you probably won't recover it. Besides, you won't know the real number of followers interested in your account and whether you are good at managing your profile.