How to find an Instagram account by phone number

It's possible to find someone on Instagram by phone number if the person's profile is connected with it. In case if you want to look up for someone using this way, be ready to sync your page with the list of your contacts. So, your page can be found in the same way. You can remove or hide your number on Instagram. Do you wonder how? Read this article to get the answer.
Add someone's phone number to your Contacts.
Open Instagram and tap three menu bar in the top right corner. Find Settings.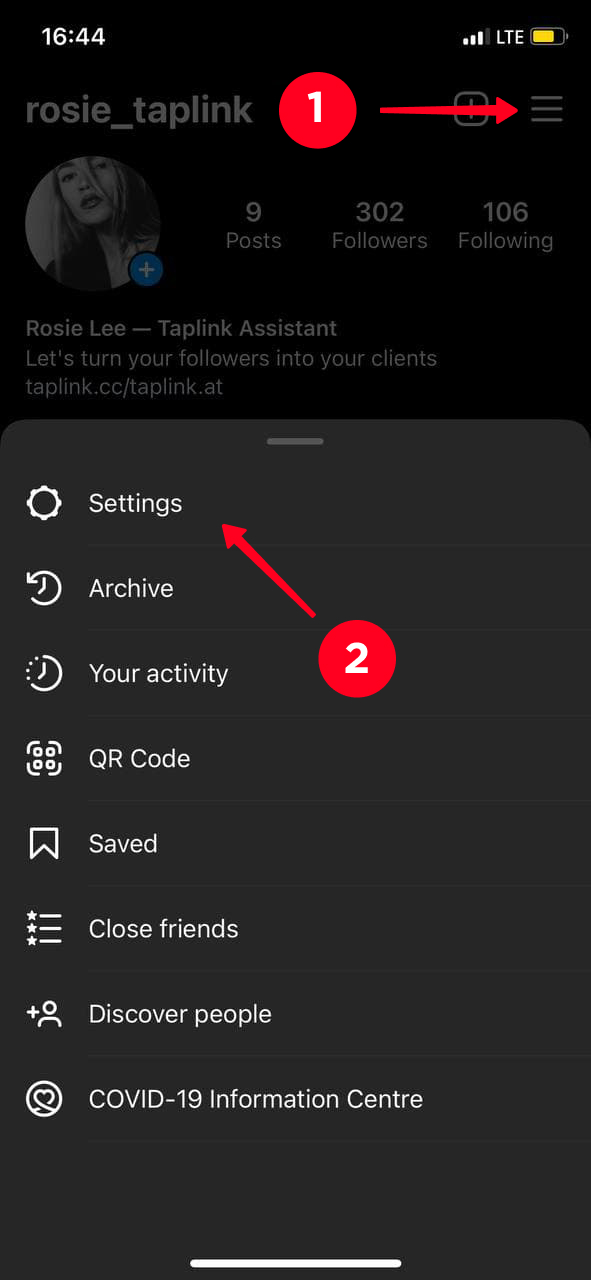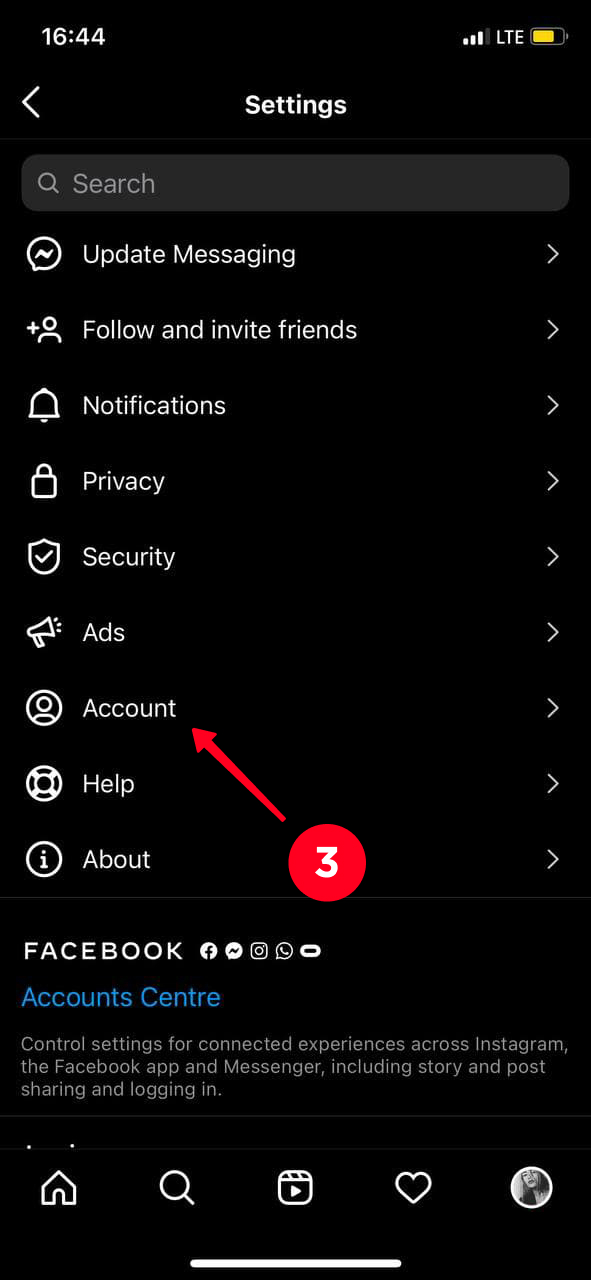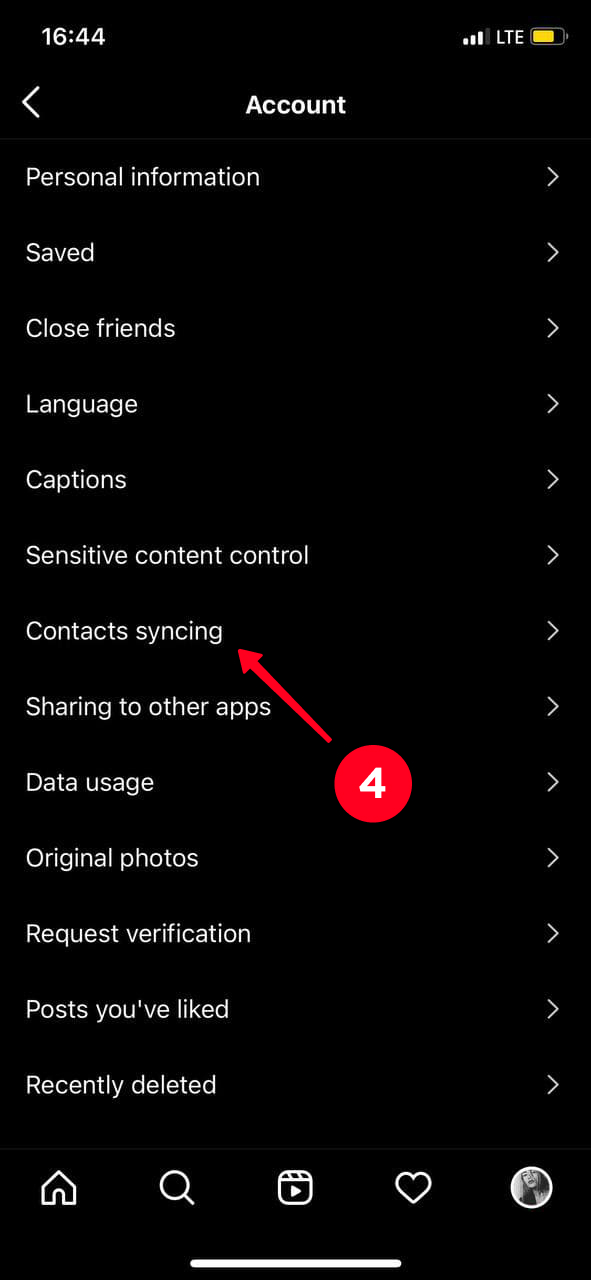 Next to the Connect contacts item, move the slider to the right. Instagram will sync all the phone numbers and make a search through its database.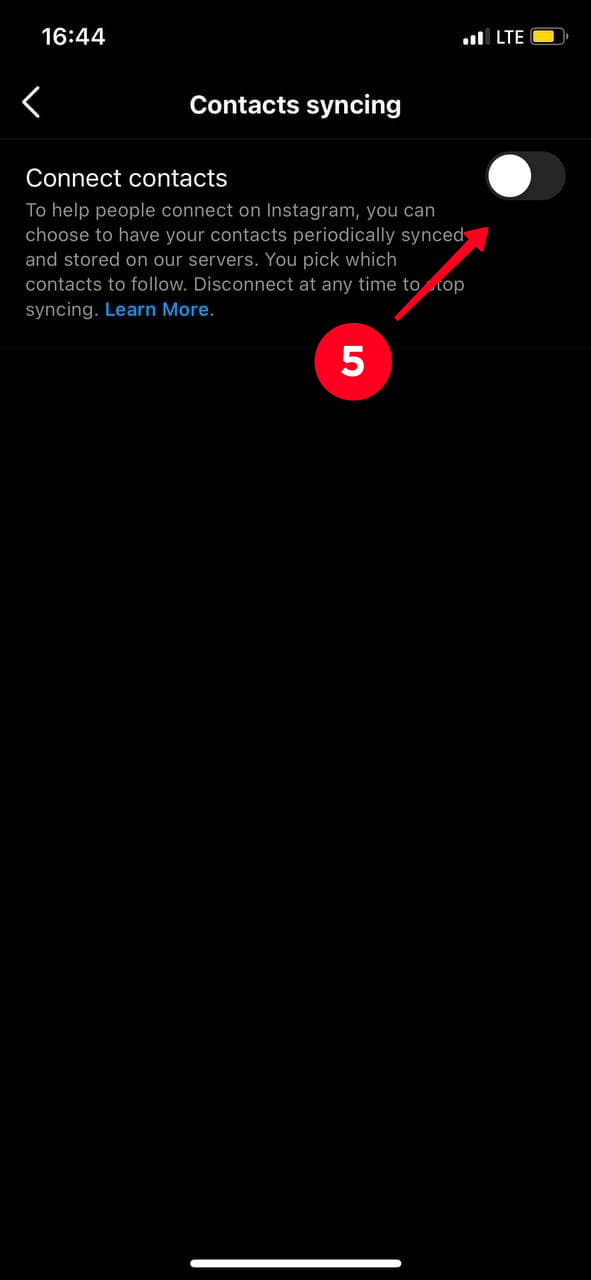 Restart Instagram and go to the Settings one more time. Choose Discover people.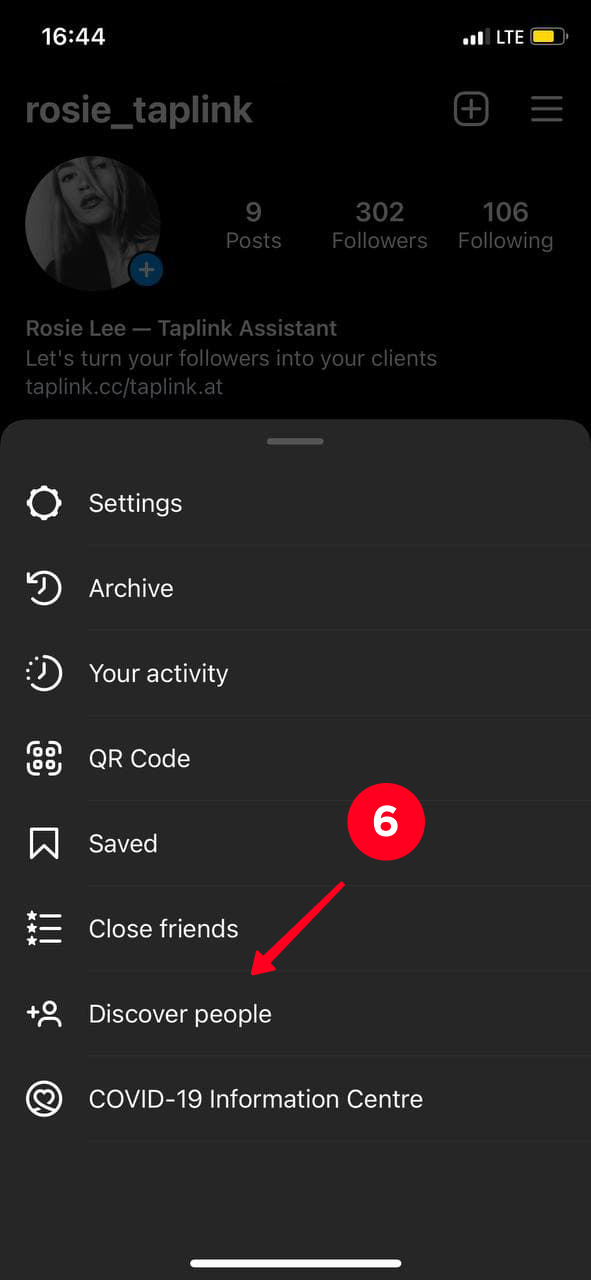 You can see the list of Instagram accounts who linked their pages to these numbers that you have in your phone contacts.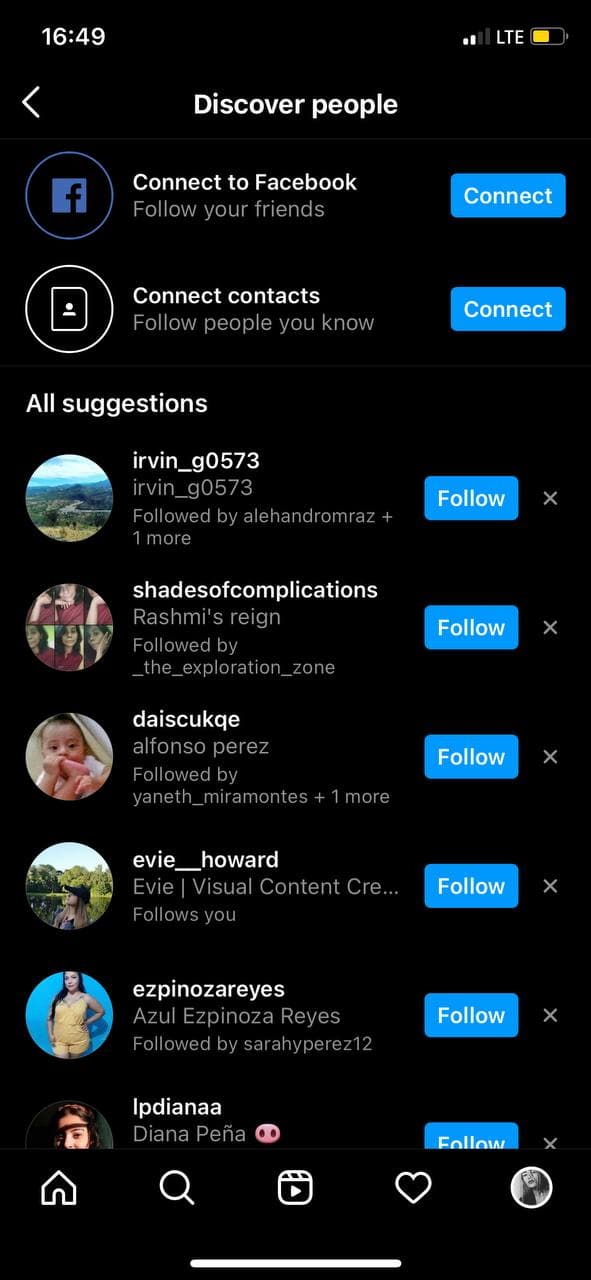 A person didn't connect an Instagram account to a mobile number.
The account is connected to another phone number that you don't know.
It's challenging to understand which of your friends has a fake page or profile without an avatar.
It's not always easy to find the real page but sometimes fake pages are connected to a familiar mobile number.
Write down or take screenshots of all the people unknown to you who appeared after you connected the contact list.
Go out of your page.
Delete the phone number of that person you want to find out on Instagram.
Log in to your account and sync Contacts.
Scroll through the list of contacts and try to find if any Instagram profile has disappeared from your list. If it disappeared, congratulations! You've found the right account.
Nothing has changed? Then it's impossible to find a person on Instagram by phone number. It is possible that the user didn't specify the number when registering, uses another one, or didn't register at all on Instagram.
Don't want someone to find you by your phone number? Instagram doesn't provide users with the removing feature, so other users can't find your page.
Don't connect Instagram to your phone number. If your account is blocked, or you forget your password, then recovery may be possible by email.
Connect Instagram to a virtual number. We don't recommend it. It's easy to lose access to the virtual number.
Link your account to a new number that no one from your friends knows and don't use it anywhere else. And you don't need this SIM card to be in your phone. Use it only once when you sync your page with a phone number. Keep it in a safe place. Remember! If you don't use this phone number at all, it will be disconnected after some time. Ask your mobile operator what you need to do to keep it alive.
We recommend using this method to hide your real phone number, which you give your friends, online stores, etc. Thus, you'll keep your anonymity, and you won't lose access to your Instagram account.
If you notice that someone is stalking you on Instagram, we advise you to read this article to find the answers to how to to see who views your Instagram profile.
Did you manage to find a person by mobile number on Instagram? Do you want to take back your list of contacts from Instagram?
Open Instagram and go to Account.
Find Sync Contacts.
Next to the Connect contacts item, move the slider to the left.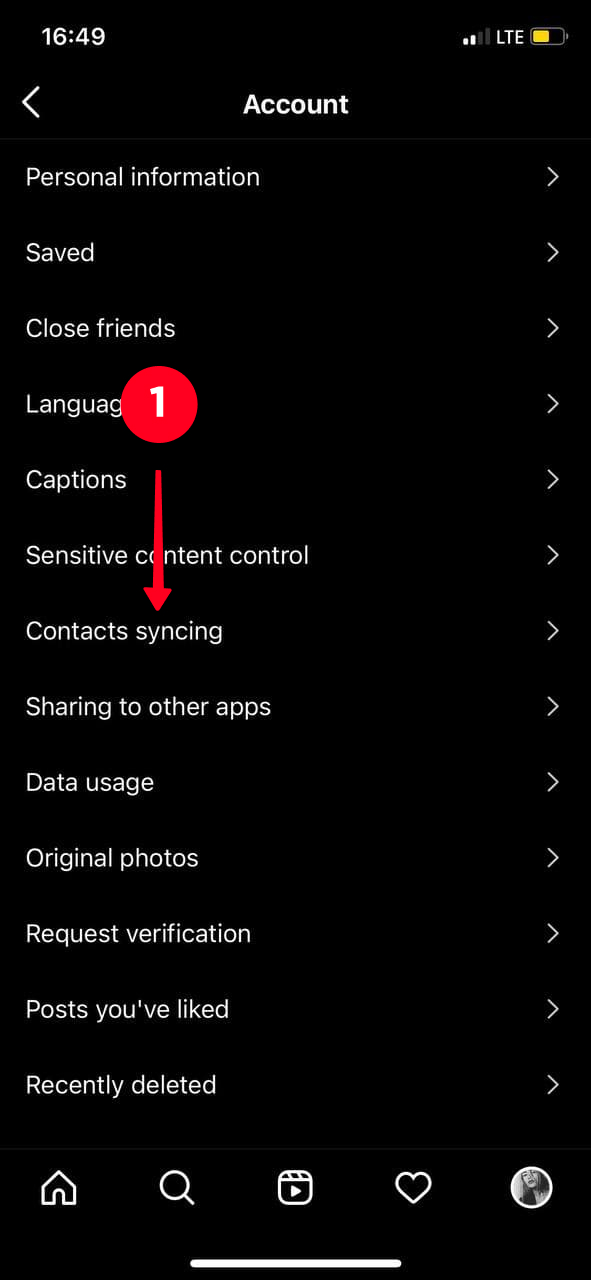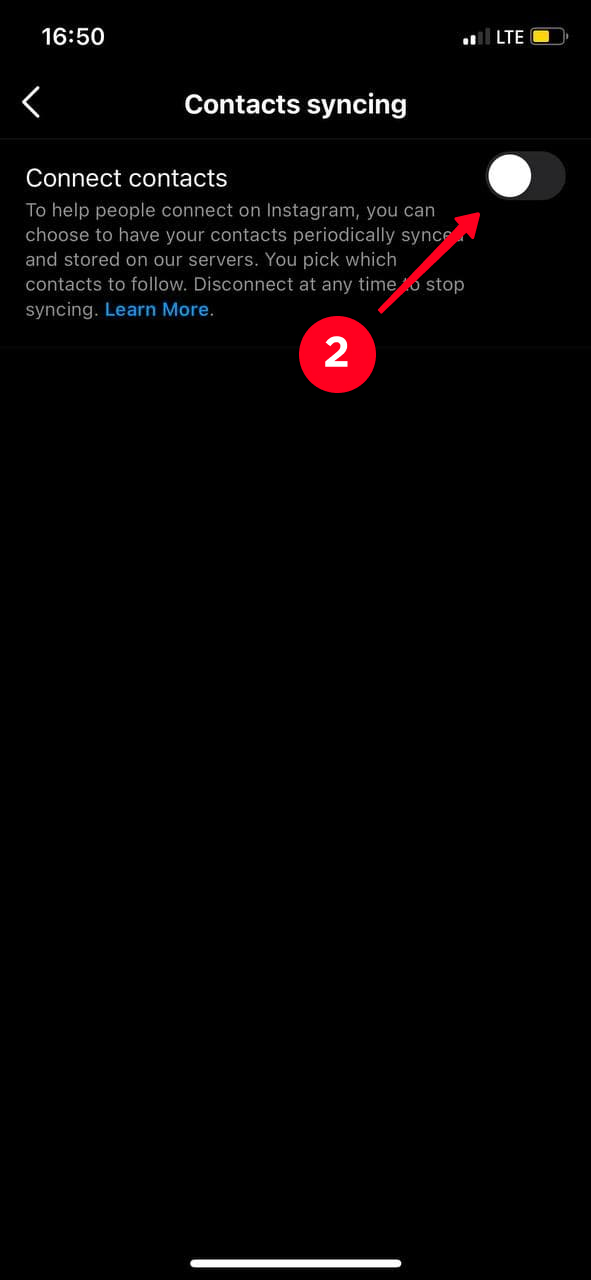 You can find someone on Instagram in two clicks. But at the same time, you give such personal information as your phone number. Even if you connected a mobile number, which no one knows, you still share with Instagram who your friends are. Moreover, you can find someone's profile not only by his/her phone number, but also using hashtags, location, photos, etc. Read more about it in our article.
Which ways do you know how to find someone on Instagram?