How to add multiple links in Instagram bio
09.13.2019
Instagram allows putting only one clickable link in bio while a lot of people want to share their Facebook, Twitter, YouTube channel at the same time. It is particularly uncomfortable for brands and entrepreneurs that have a website, sales, several different offers, messengers and extremely need at least 5 more links in bio.
So in this article, I will show you how to add multiple links using Taplink service. With this tool, you can generate a custom link with your Instagram profile name (on the Business plan, you can also use your own domain) with as many links as you need.

For registration on the service, you need to sign in with your Instagram account and enter your email. Right after that your personal link and page will be created. On Taplink dashboard click ADD NEW BLOCK and on the panel, you can choose which block you'd like to add. When you choose a block and type button's name and link in the pop-up window, the button will immediately appear on the page.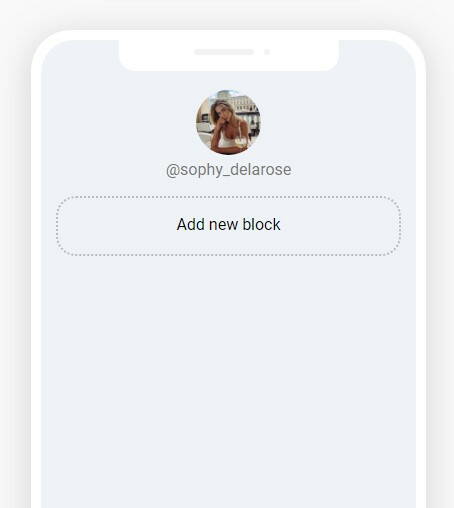 Taplink has a free rate plan which includes unlimited links number, text blocks, FAQ block and clicks statistic. And if you want to get access to other functions like messengers and social network blocks, payments and application forms or custom design you can get paid PRO or BUSINESS tariff.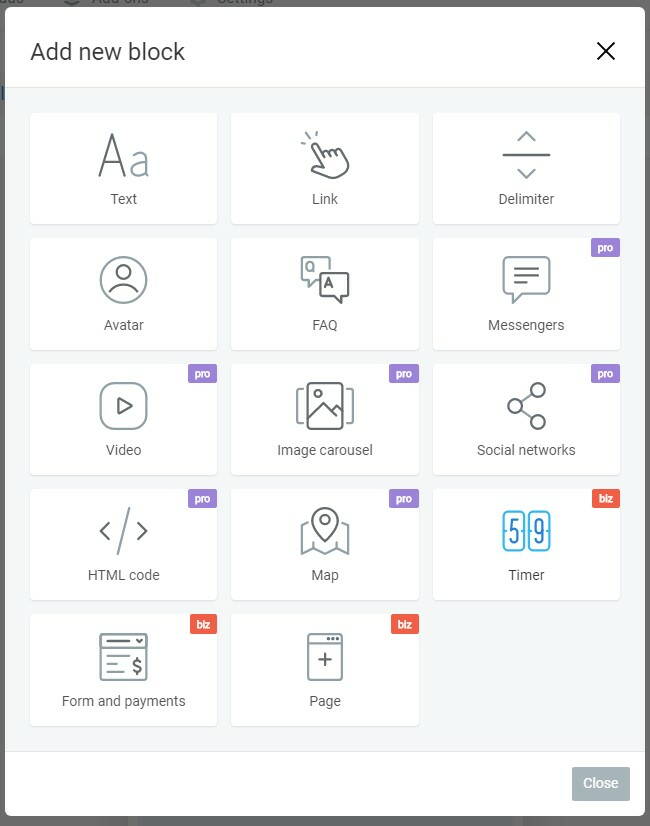 Add as many links as you need. You can always edit them by clicking on them and change their order by pulling a grey rectangle on the left of the block. Your avatar on the page can be removed or replaced like any other block by clicking on it.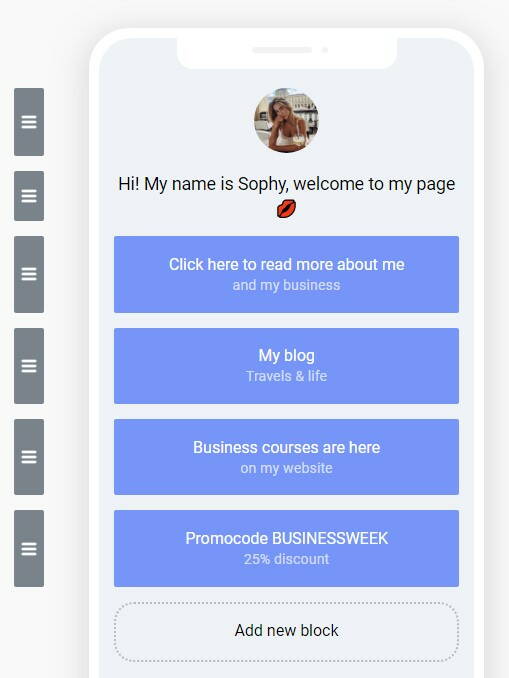 To change the background and style of the page click on tab settings and choose one of the standard themes or upload your own (on PRO and BUSINESS). On paid tariffs, you can also edit standard themes and change their colors and buttons.

You can always view how your page will look like by clicking on your link at the top of the page.

When the page is ready you need to copy your personal link and past in your Instagram bio in the field "website". You're all set!