How to add multiple links in Instagram bio and other socials

Brands have to choose what to add in their bio — their profiles on social media platforms or a page for placing orders. This is because Instagram and other socials allow users to put only one clickable web address in their profiles. But we will tell you how to turn "one" into "several". Knock yourself out, place multiple links in your profiles.
Reading time —
10 minutes
On such social networks as Instagram, TikTok, Twitter, you can add only one clickable web address in your bio. Neither their apps, nor websites have technical possibilities to put more. That's why you have to use additional services.
You need a link in bio tool to add multiple links on Instagram and other platforms. They allow you to create a simple page and place all your links on it. Next, you need to share it on social media platforms. Now we will tell you how you can do this.
But first, look at the example of how a page made in such services looks: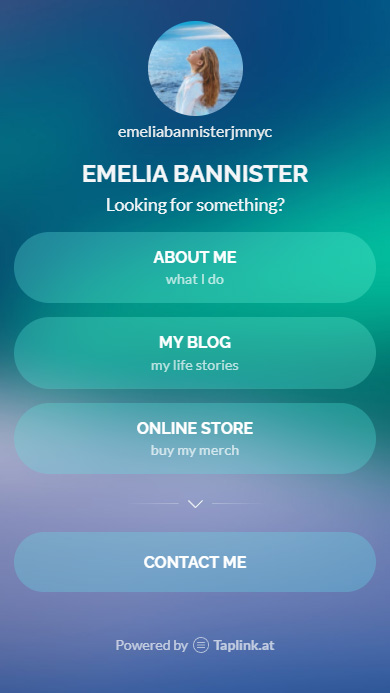 In this article, we will tell you how to work with multiple links on Taplink. In other link in bio tools, you work with them the same way.
Usually a page with multiple links looks like a micro landing page. Its links are designed in buttons to make the landing more beautiful and neat. It may also contain pictures and text.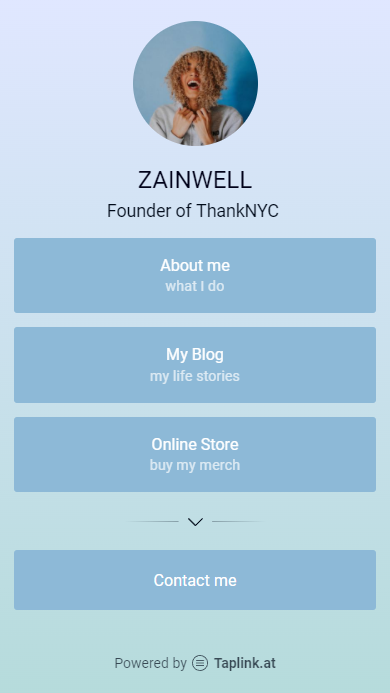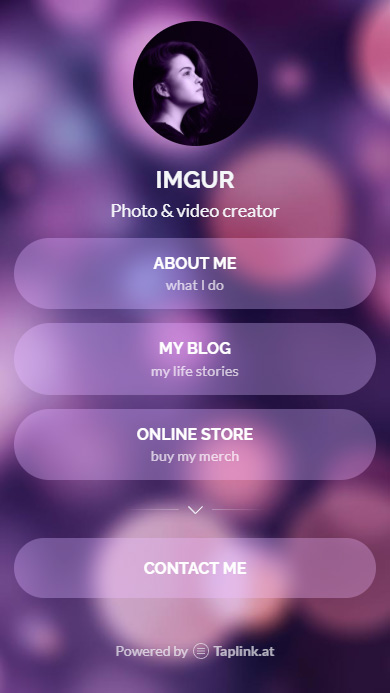 The links may lead to any web resource. This may be your website, profiles, and even a particular post. You can also give a file for downloading.
You can use your contacts instead. Then, users from Instagram or another social media platform will be able to call or text you to clarify the details or place an order.
Thus, the landing in your Instagram bio can help you to reach any of your marketing goals. You can drive more traffic to your website, gain followers or increase your sales.
The plan is simple — you sign up, choose a design, and add multiple links. When the page is ready, you go publish it. After that, you share it on Instagram and other socials. Now let's look at each of the steps one by one.
You need to sign up to use the services features.
Fill the email field.
Tap Continue.
Fill the password field.
Confirm your passwords by filling the second field.
Tap Continue.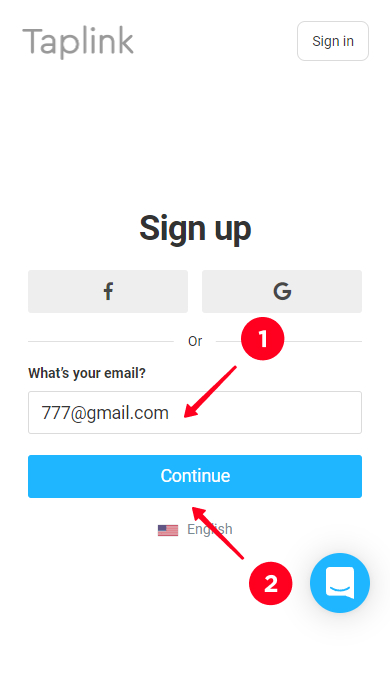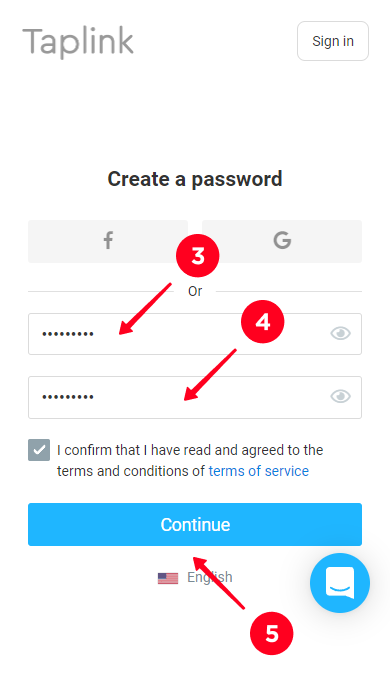 You can create a landing page for Instagram based on your own design idea or by choosing a ready-made design. In this article we will work with the second option.
After registration, you get to the page with ready designs. In the Bio link tab you can see micro landings with multiple buttons. Scroll them down to see more options.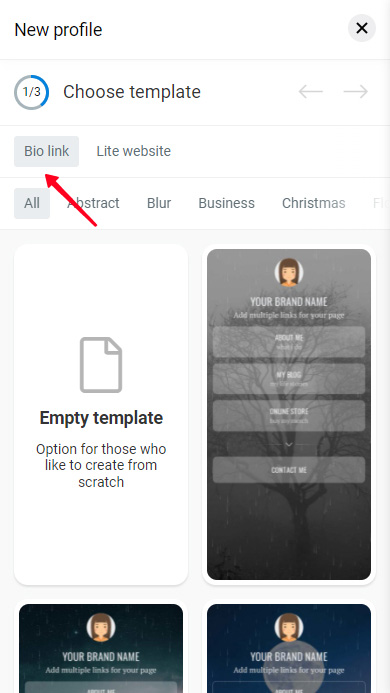 Here is what you should do to pick a design:
Tap a design.
Tap Choose.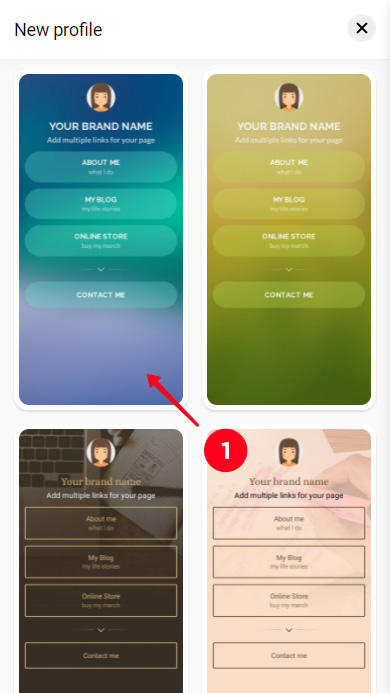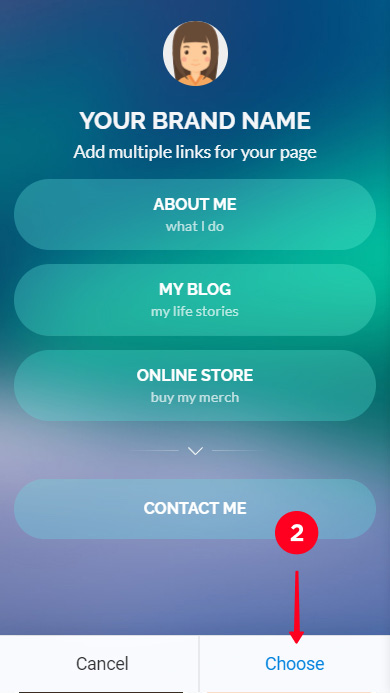 You should change the info in the design you pick. Here is how you should do it:
Tap an element.
Make corrections. In this case, write your or the brand's name in the text field.
Choose Save changes.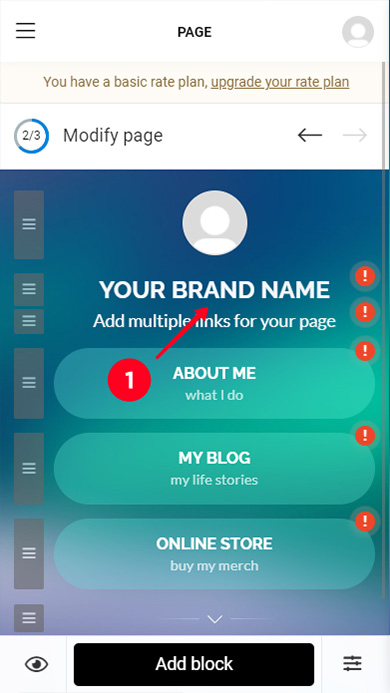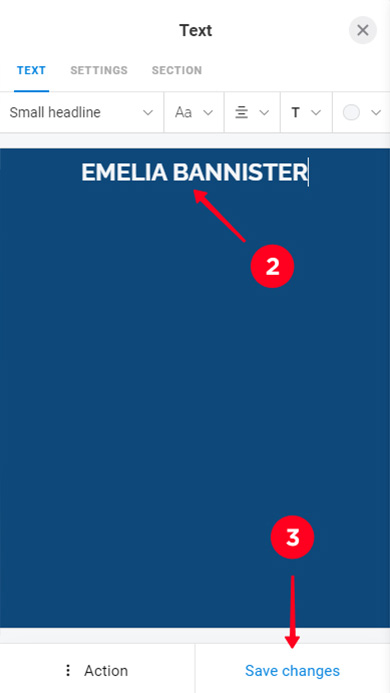 The ready designs already contain multiple buttons. You need to set where they lead to. To do this, you need to edit them. Tap a button to see the editing menu.
Edit the Link text field if you need. You can also change the additional text, which is displayed in smaller letters on the button.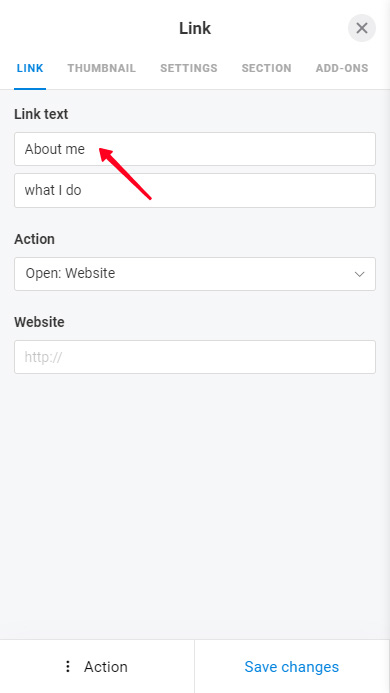 In the Action menu you can set a type of the button. Opt for Website if you want to share a page on the Internet. Opt for Call, Send SMS, Send email if you want to add your contacts, then a user will be able to call or text you just in one click, right from Instagram.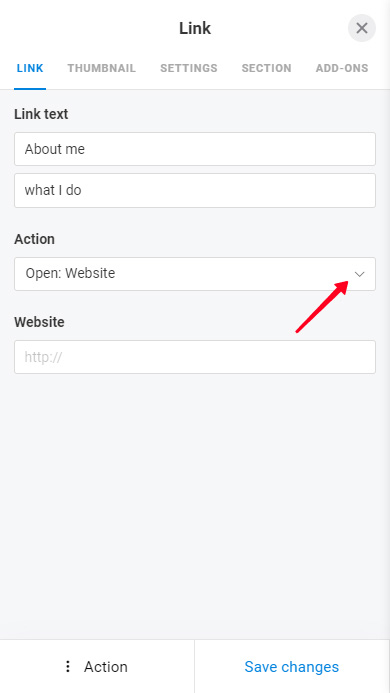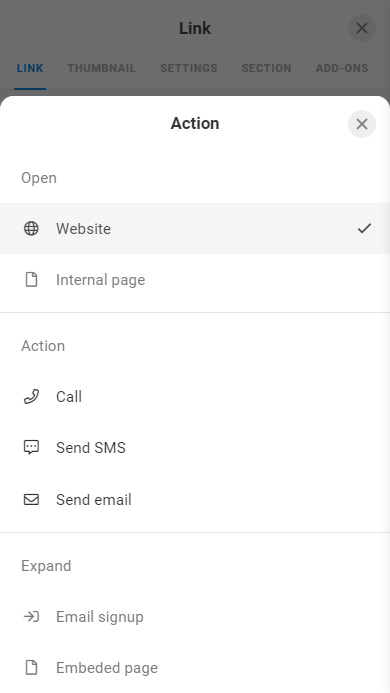 Now you should set where exactly a user gets by the button. The fields you fill differ according to what you chose before. If it was Website — now you should set a web address. If it was Call or SMS — write your phone number. For an email button, you set your email.
We show the first case as an example. On the screenshot, you can see how to fill the Website field.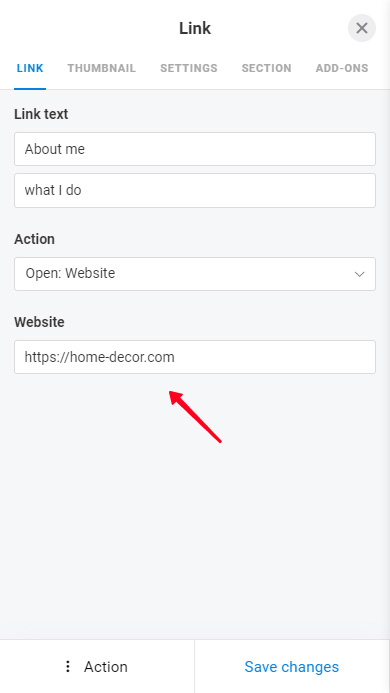 Tap Save changes so that the new information displays on the landing page.
You can always give more links to Instagram users if three are not enough for your bio. Here is how you can add a new button:
Tap Add block.
Select Link.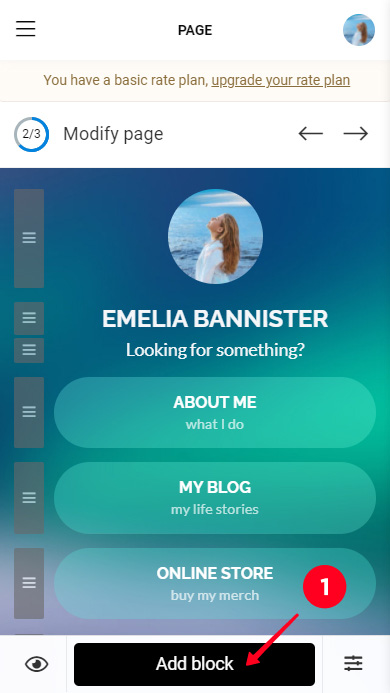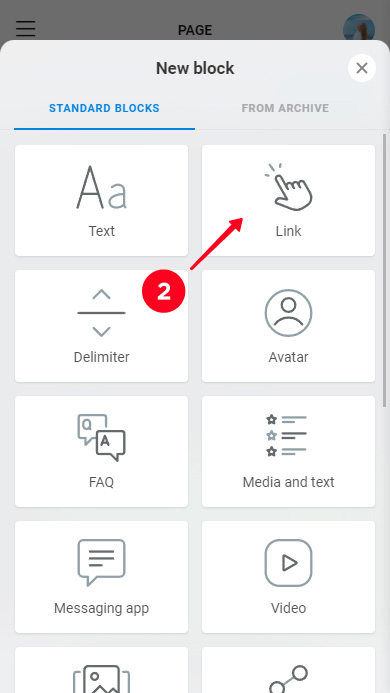 You will see the same menu that we described above. Follow the instructions for editing your button.
Taplink has special buttons for adding links to dialogues in messaging apps and social media channels. For example, if you place a button to WhatsApp in your Instagram bio, then a dialog in this app will be opened on the users' smartphones.
These buttons are also put with Add block. Then, instead of Link, you choose Messaging app or Social networks.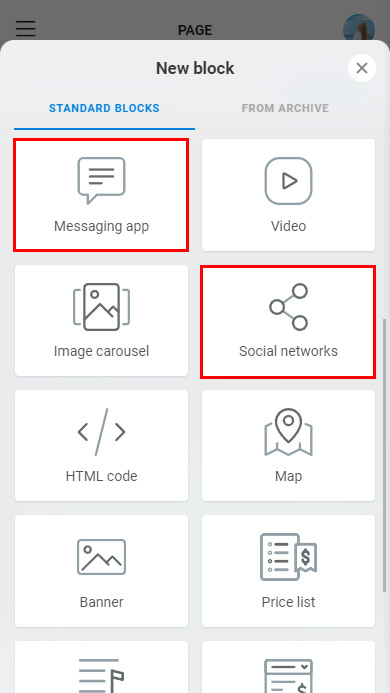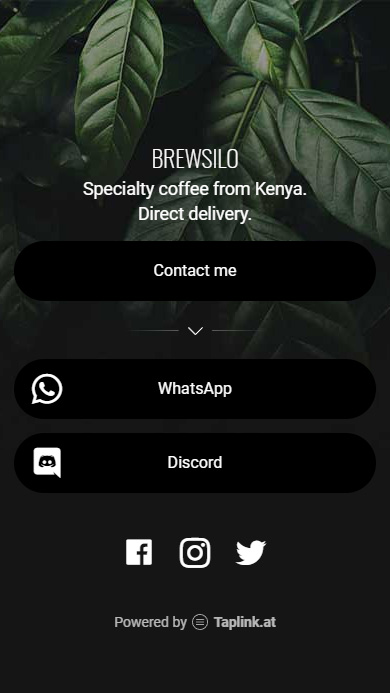 The situation may be the reverse, and if you need to remove one of the multiple links you should follow the instructions:
Tap a button.
Choose Action.
Pick Delete.
Pick Delete once again.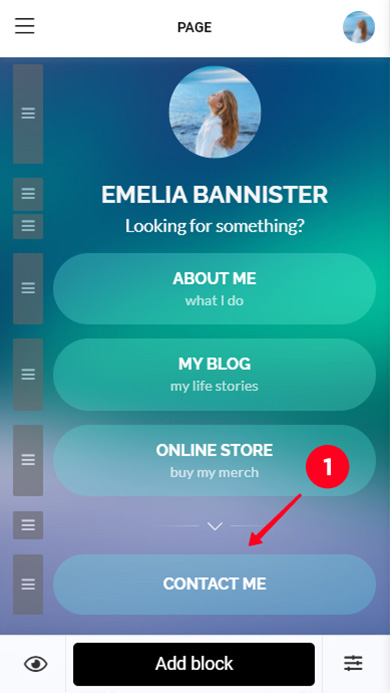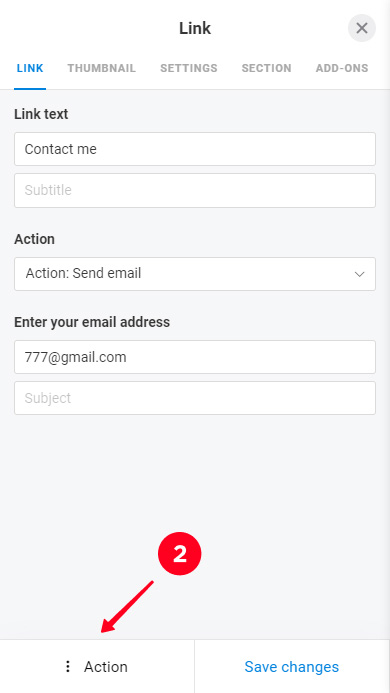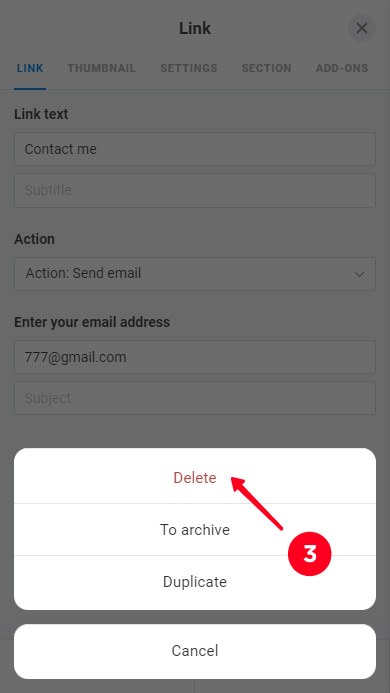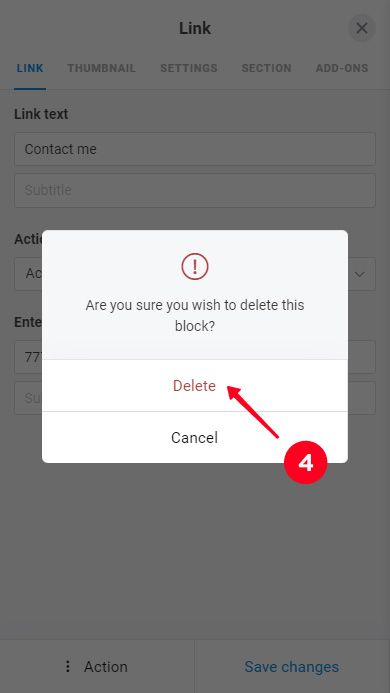 Now that you've created a landing for your bio, you need to publish it:
Tap the forward arrow.
Pick a domain type.
Write the unique part of the link in the web address field.
Tap Connect.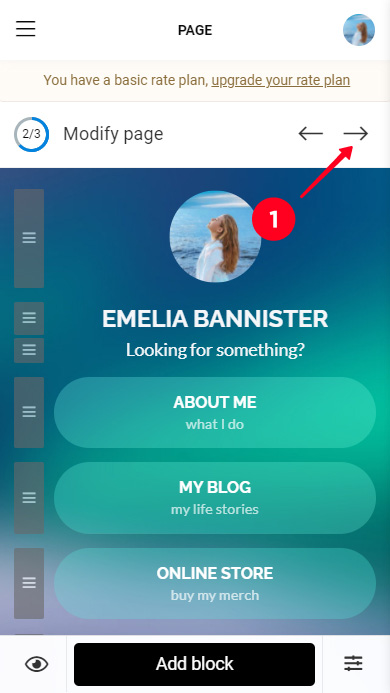 Add the page address in bio in all social media channels. Then, Instagram, TikTok, Twitter, Facebook, LinkedIn users can follow the multiple links that you put.
If you need to edit the buttons or information in the future, you'll have to do it only once. Users from all these social media platforms will see the updated information.
You can find the web address at the top of the working area in the editor's menu.
You should place this link in the Website field in your account settings. We wrote guides on how you can do it on Instagram and TikTok. You can read them here:
You can give multiple links to users on any social network. Even on Instagram, which restricts you with one clickable web address in your bio.
Create a page using link in bio tools. Add multiple links on it, which lead to a website, profiles on social platforms, or allow users to contact you in messaging apps, by phone or email. Publish your landing and place its link to your Instagram bio or another profile on the Internet.
If a micro landing is not enough for your Instagram, you can create a site on Taplink. Don't bother about hosting and domain — you will get them as soon as you finish designing your website. Don't bother about the beauty and functionality — marketers did it for you and created templates. You only need to choose one that you like. And if you know better how to do this right, you can always create a site from scratch. The instructions are here.
Share the links to your bio pages in the comments, we really want to see them!