Instagram Story size and dimensions — full guide

Updated July 05, 2023
Julia Moore
Content Marketer and Writer
In this article, we will answer three most frequently asked questions about Instagram Story size and its dimensions. After reading it, you will know the perfect specs for photos and videos, their ratio, pixels and MB.
Full-screen Stories have 9:16 ratio. Ideal Instagram Story size is 1080x1920 pixels, these are also the maximum dimensions. Add photos and videos of these sizes, then they will be displayed entirely and in high quality.
If you do not really worry about good picture quality in your Instagram Stories, you can upload files that are less than 1080x1920 pixels. But keep in mind, 500 pixels is the minimum size for videos. You can also use files with the resolution higher than the maximum, but it doesn't make much sense, since the picture won't be as sharp as the original anyway.
You can upload files with different aspect ratios to your Instagram Stories. But they will be cropped to fit the 9:16 Story size, or they will be minimized and placed on a color background.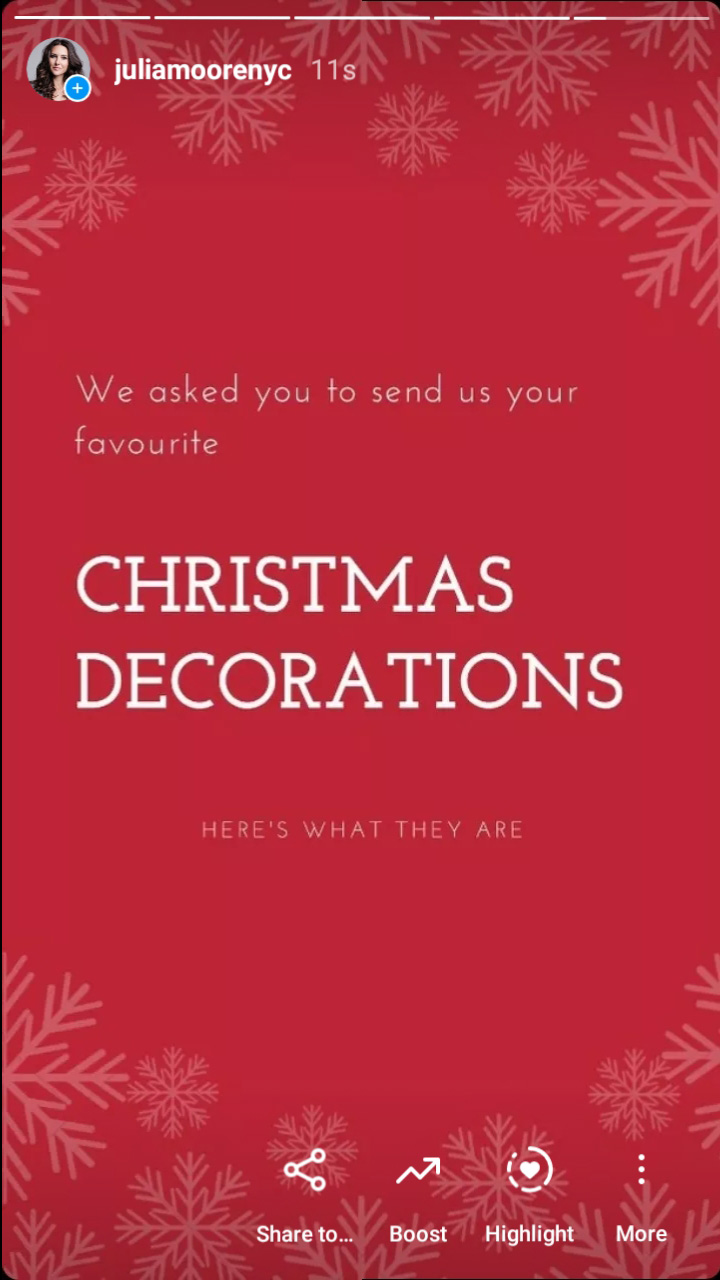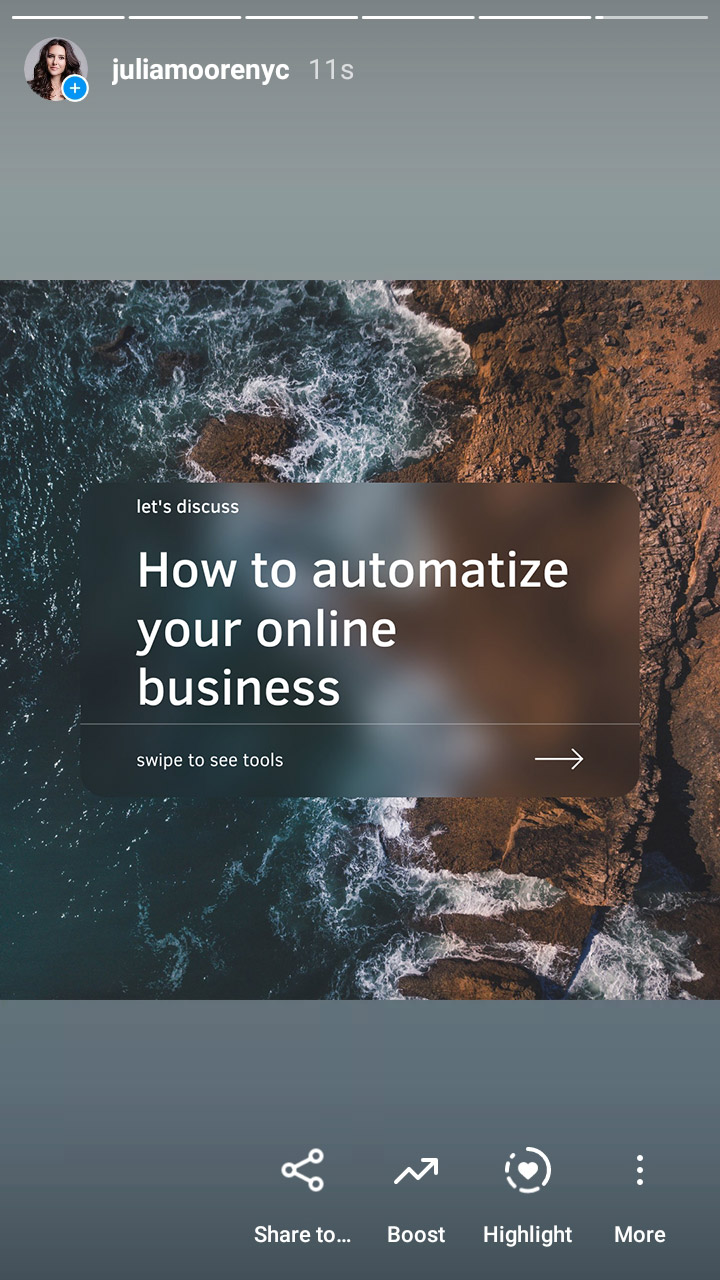 Cropping and minimizing a photo or video lead to losing your content. In the first case, you lose a part of a picture because it is cut off to make the picture fit the Instagram Story ratio size. When the picture is minimized so that it is displayed entirely, the elements on it become too small to be distinguished.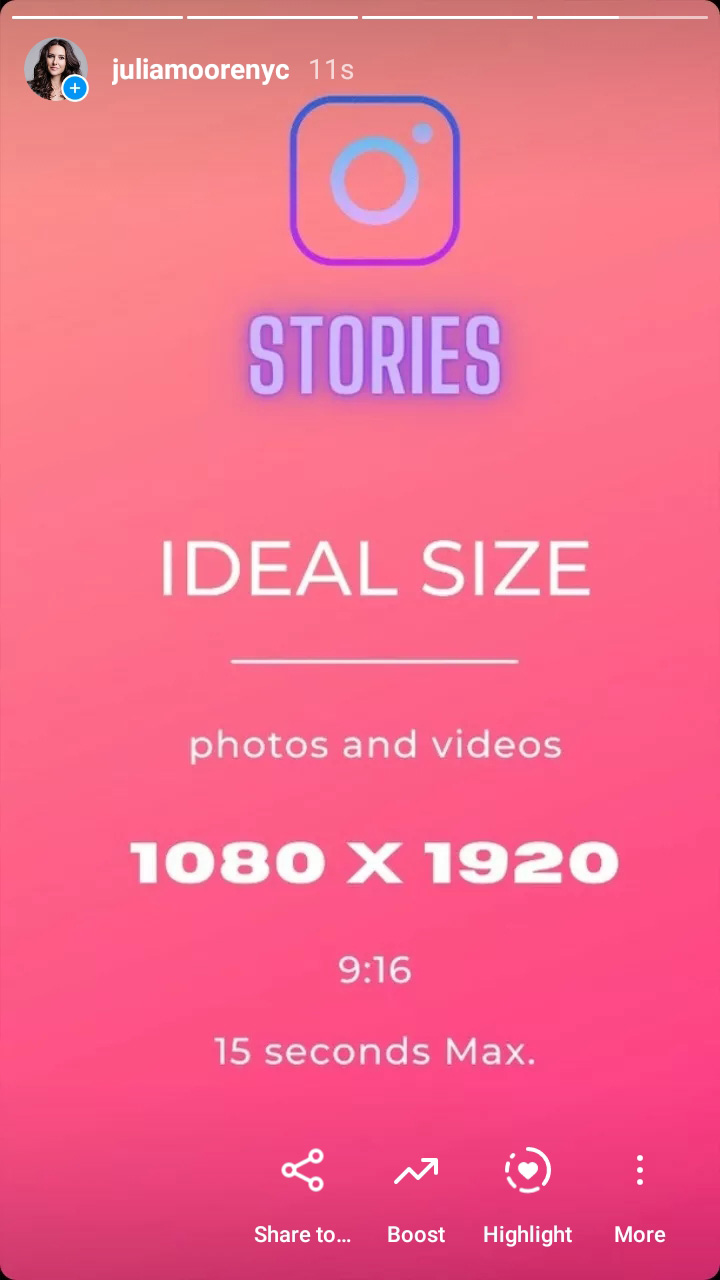 There are more limits for uploading photos and videos to Instagram Stories, and this is not only about the size. Not all files can be uploaded to your profile.
Here are files that are good for Stories.
File formats:
— Photo: JPG or PNG.
— Video: MP4 or MOV.
File size:
— Photo: 30 MB.
— Video: 4 GB.
Story length:
— Photo: 5 seconds.
— Video: up to 15 seconds. Typically, Story length is the same as the video you upload. If the video is longer than 15 seconds, it is divided into several Stories.

Record a vertical video for IG Stories to make it as quality and professional as it may be.
If you have troubles with posting Stories, read this
article
.
You should also pay attention to the file format. Choose JPG or PNG photos and MP4 or MOV videos for IG Stories. As for the file size, there are limits, but you are not likely to reach them until you are trying to upload a professional video, so don't worry about it.