Lead generation on Instagram

Updated February 03, 2023
Kos Morris
Content Strategist and Editor
Our fast-pacing times and the need to reach a competitive advantage require businesses to follow the best emerging trends. The marketing field experiences this rapid emergence of new trends more than any other business area. Lead generation on Instagram has recently turned into not only the major marketing trend but became a vital priority for all ambitious businesses.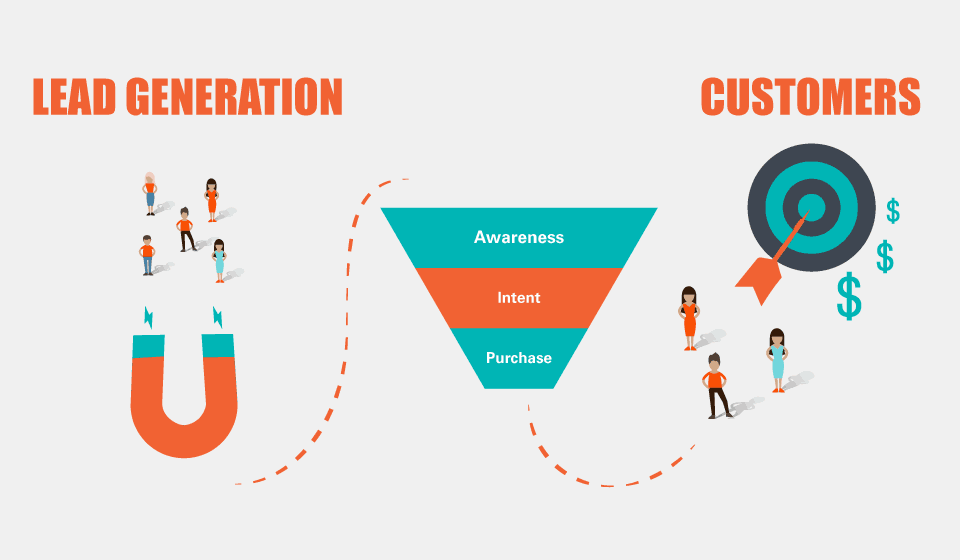 The final goal of every business is making a profit, and this profit can only be made if your products or services are actively purchased. Making people interested in your product is exactly what defines a lead generation process. This is a marketing strategy that leads to achieving a primary objective that can also be described by one short word – SALES.
In short, generating leads is simply looking for those who are interested in what you are selling. For a marketing term "lead" is a person or an entity who expresses an interest in your product by giving you their contact details. This might be either email addresses, or phone numbers, or even their social media grips that you can further use for your marketing needs.
In recent years social media marketing has become one of the most important parts of the marketers' toolkit. The skillful usage of media platforms delivers quick and cost-effective results.
These results are expressed in the form of growing social awareness about your brand, which leads to keen interest, the interest - to active engagement, the engagement – to new leads, and leads – to more sales.
Of all social media platforms, Instagram is found as the one with the best engagement and sizable conversion rates. Its high visibility makes it a place where visitors stay much longer than on any other text-based media. Visual content has always been able to catch much more human attention, no wonder that Instagram can easily hold this attention for longer time slots.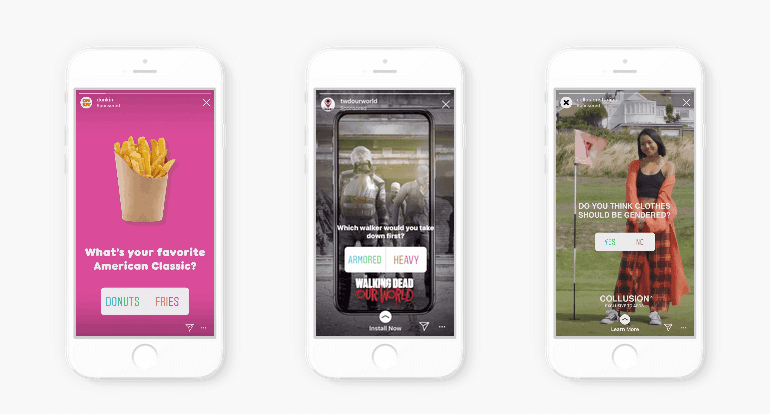 This is why not only your content but also your Instagram ads can be easily stuck in the audience heads. Targeted Instagram ads increase your reach and create tight connections. With the right web-marketing approach Instagram-mediated connections can be further developed into multiple leads that could be led to wide sales opportunities.
Instagram and Facebook close relationships allow you to use Facebook user information to target your postings and ads to a specific audience. With the help of the Facebook Ad Manager, you can easily define and reach your targeted Instagram audience. Lots of brands apply this marketing technique to drive turbulent streams of leads through the use of their Instagram accounts.
When you realize the potential of Instagram for boosting the number of top-quality leads, you understand the need for learning this marketing strategy that arms you with valuable skills able to edge out your nearest rivals.
Following these steps will allow you to handle this process in the most effective manner.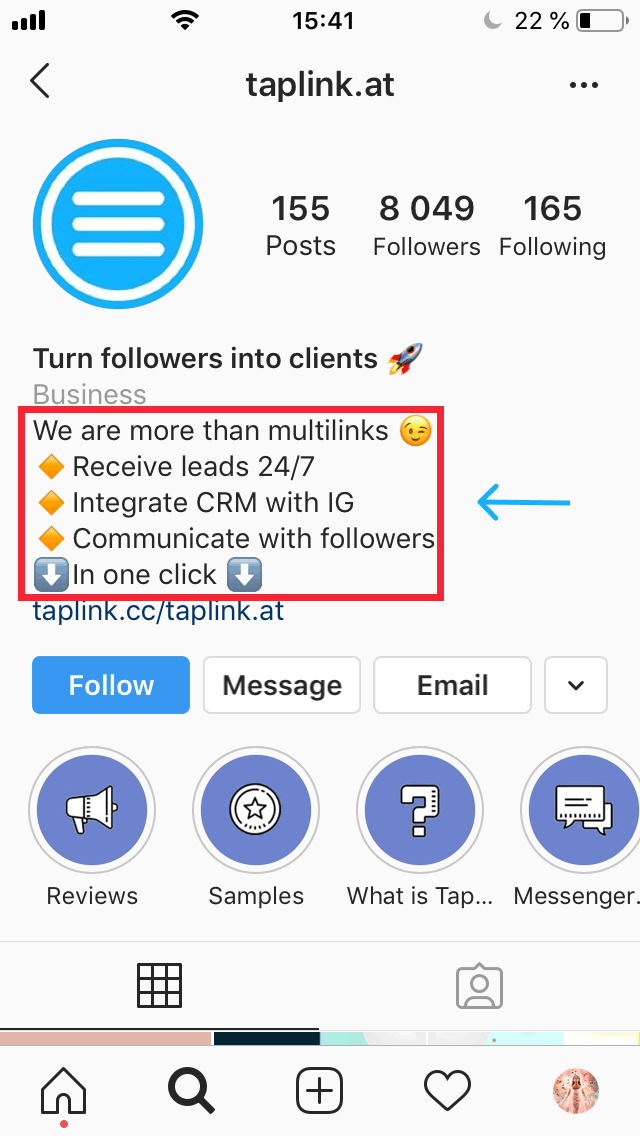 Start from your bio, for it is the first thing on your profile that attracts people's attention; it creates first impressions and helps you achieve your goal. A few neat words and a clickable link is all a good bio needs to promote your brand and generate a slew of leads.
With Instagram links' restriction placing a link into your bio is a vital necessity that brings anyone who clicks it to your landing page. Bear in mind that though it is a single allowable link in your bio, it may be replaced with another one that serves your present needs. But make sure that it drives visitors to the corresponding landing page that provides relevant info.
Bear in mind to refer people to your bio link in all your Instagram postings. Although you'll find out other ways of sharing Instagram links, think of your bio and your bio link as of an entrance door to your sales funnel.
The next step you should take is to create Instagram ads that are aimed to generate valuable leads. With correctly developed ads you can easily get contact data from your visitors without putting them off from the platform. All you have to do for that is to use Facebook Ads Manager (but make sure that you have a business account on both Instagram and Facebook).
Your marketing objective is a lead generation, so after clicking this option, select an "automatic placement", set an ad bid and a format, create a lead form and enjoy the results. Facebook will give you more detailed instructions, and in no time you'll know how to use incentives that bring you qualified leads easily converted into clients.
People like incentives and having something for free, and you offer them these incentives (also known as "lead magnets") in the form of your goodies, or exclusive subscriptions, or free tools. In exchange, you get the most prized possession - their contact data (and often - other details), which you can use to your tactical advantage.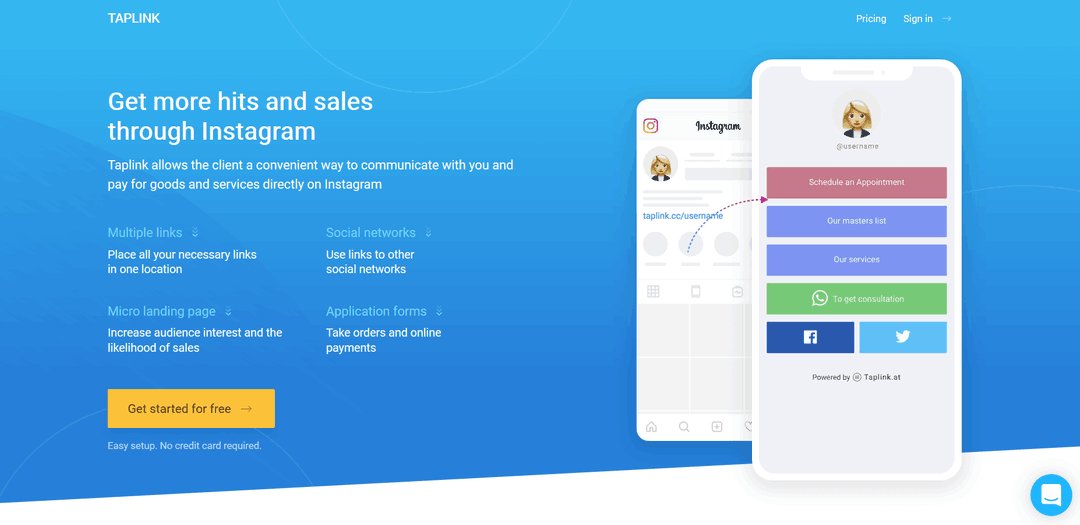 This subtitle expresses the main purpose of the landing page creation, and the keyword here is to "link". There has to be a strong linkage between what your landing page delivers and what your ad and the bio link offer.
For being deliverable, the landing page has to be agreeable, easily readable and pithy. Don't overload your audience with info, include only relevant details and give people a space to breathe. This way your landing page can be easily skimmed, and your message with CTA – easily understood.
Don't be too pushy, but briefly and clearly explain the value of your offer. The benefits that people receive, if they take immediate action, should be distinct and convincing, then the expected from the action will be totally guaranteed.
The way it all works is quite simple: if your landing page meets people's expectations, your expectations will be met by their actions.
Relevant and appealing CTAs are able to drive a steady stream of leads. There are plenty of different ways to create effective CTAs that will boost your conversion rates. Instagram allows using multiple one-click action buttons that connect you to your audience and also drastically increase your click-through rate (CTR).
Make the action buttons attractive and irresistible. Call for instant action by:
asking to "click the link in our bio" - which qualifies so-called "lead-magnet" CTAs
offering to give more info with a "get more" button – known as promotional CTAs
encouraging to "double tap if you agree" - which is a feature of CTAs for engagement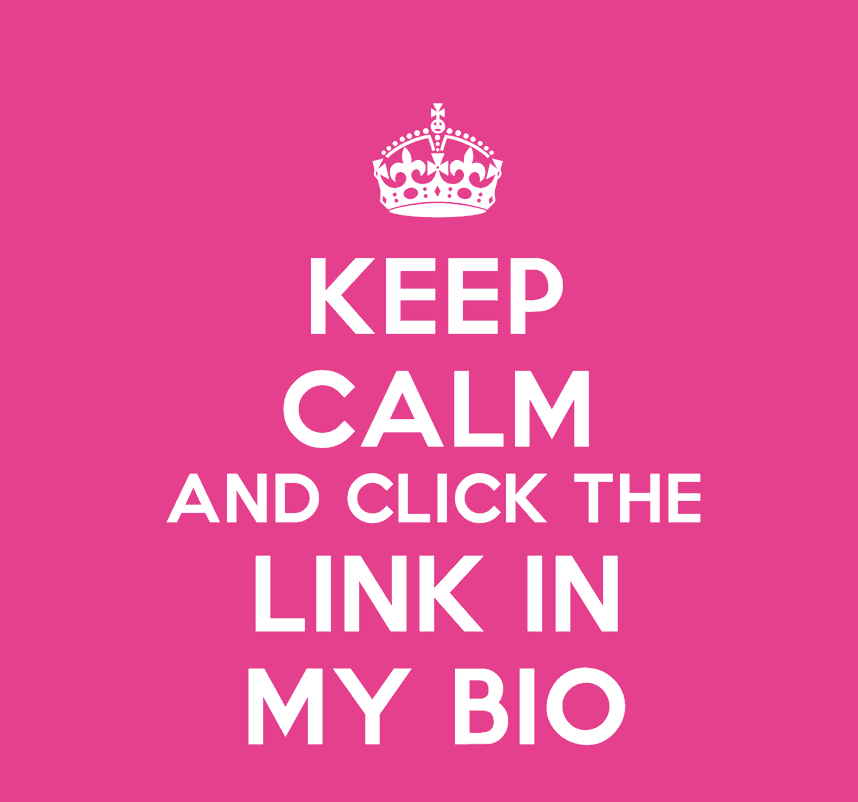 Mixing all kinds of CTAs up will keep your audience interested and wishing to interact. Advertising with this technique will generate a plethora of clicks that your diligently managed landing pages convert into profits.
Creative approach to your ads implies additional opportunities for utilizing other methods of building latent CTAs:
Embedded links that make your posts shoppable
Embedded links are a great way to attract new customers and especially beneficial for brands dealing with visible produce.
Make the best use of embedded links by utilizing provided by Instagram e-commerce functions. A few easy steps enable you to tag your product's image, and let viewers see its details without leaving your post. Even if tapping does not prompt a purchase, it may be considered as an indirect lead that captures a customer interest.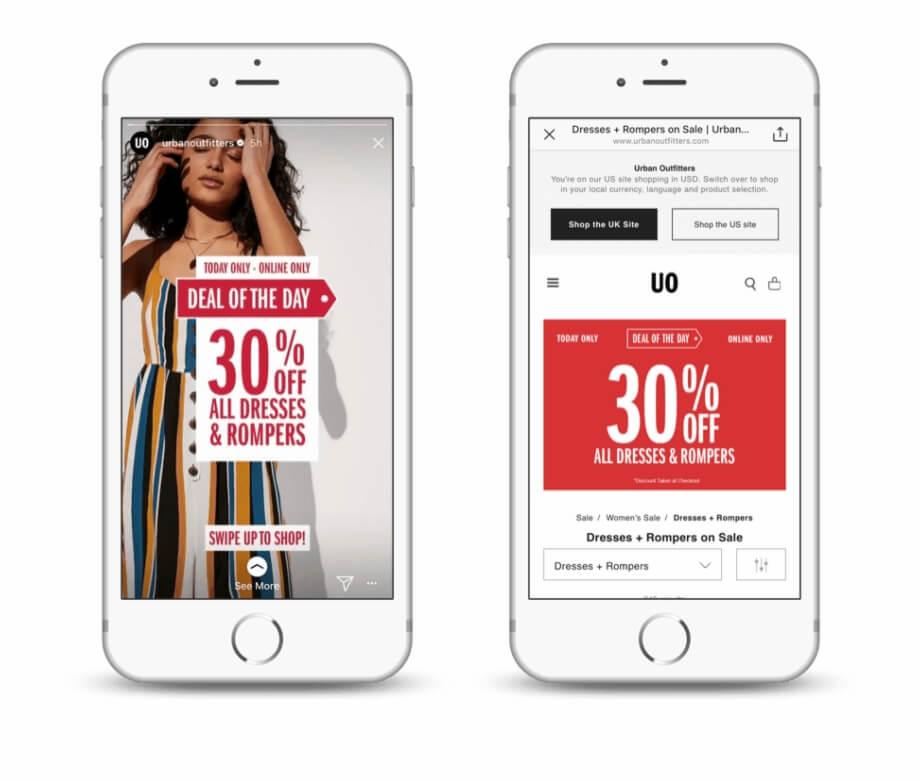 Account-holders with more than 10,000 followers are allowed to embed links to their Instagram Stories. This makes an everyday posting a priority for all those who want to expand their business client base.
Once you hit the mark of 10K, you qualify for a benefit of using the "swipe up" feature. This is no less than a link that directs your Instagram Stories visitors to the relevant landing page. The swipe up link tends to be one of the most effective Instagram tools that generate a strong current of leads – for all it takes a user is a spontaneous swiping up.
Multiple links with a Taplink service
The one-click-per-bio policy used to make Instagram a pretty inconvenient platform for brands looking for new clients.
But Taplink solved this problem by letting you turn all your links (to your websites, messengers and social networks) into one singular link.
This link expands your communication horizons to the highest degree. Taplink alleviates the need for multiple changes in your initial bio link while connecting your audience to all your campaigns and products. Its user-friendly design makes Taplink a powerful marketing tool and a real new leads generator.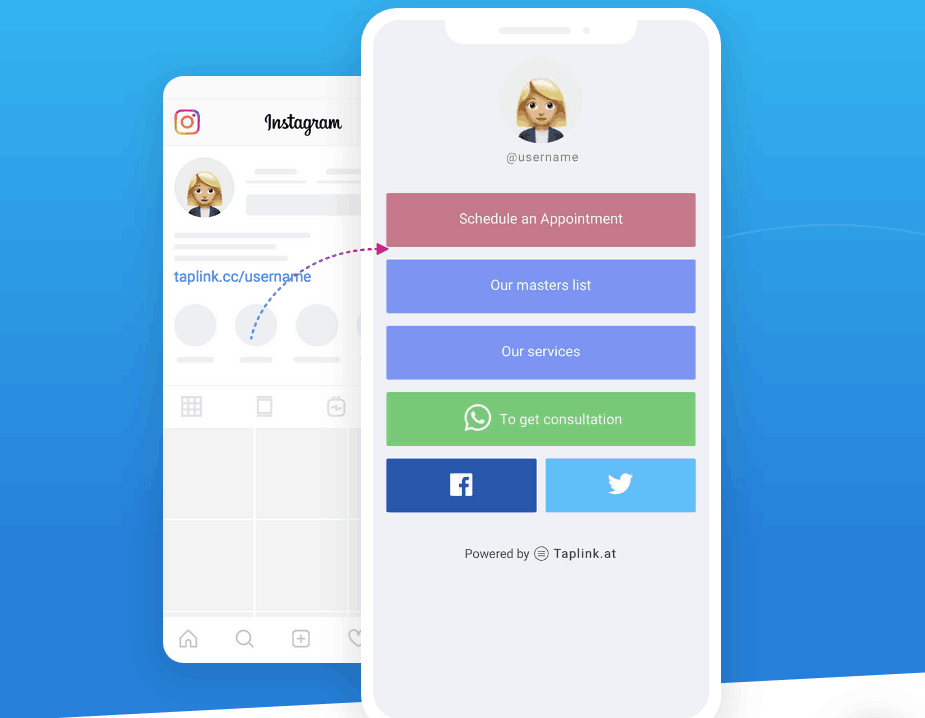 Contests are proven assets for attracting followers and creating new leads. They trigger people to follow your Instagram profile for a chance to win, thus rewarding your investment in a contest with immediate results.
Contests not only engage Instagram users but prompt them to sign up and take an active part in your postings. All you have to do is to ask your audience to tag 1 or 2 friends, comment on your content, or say if they like it or not. You can also invite them to post their photos that share a story of using your product, which contributes to user-generated content.
Active user engagement turns contests into a valuable instrument that not only creates new leads, but converts your followers into a faithful tribe that writes your brand stories for you.
It's long been proved that partnering with micro-influencers is one of the best ways to create Instagram leads. Micro-influencers are real and genuine users who have earned their followers' trust through hard work and passionate engagement. Their opinions of brands and products that they promote are highly relied on by their supporters. This is why micro-influencers have a huge impact on social acceptance.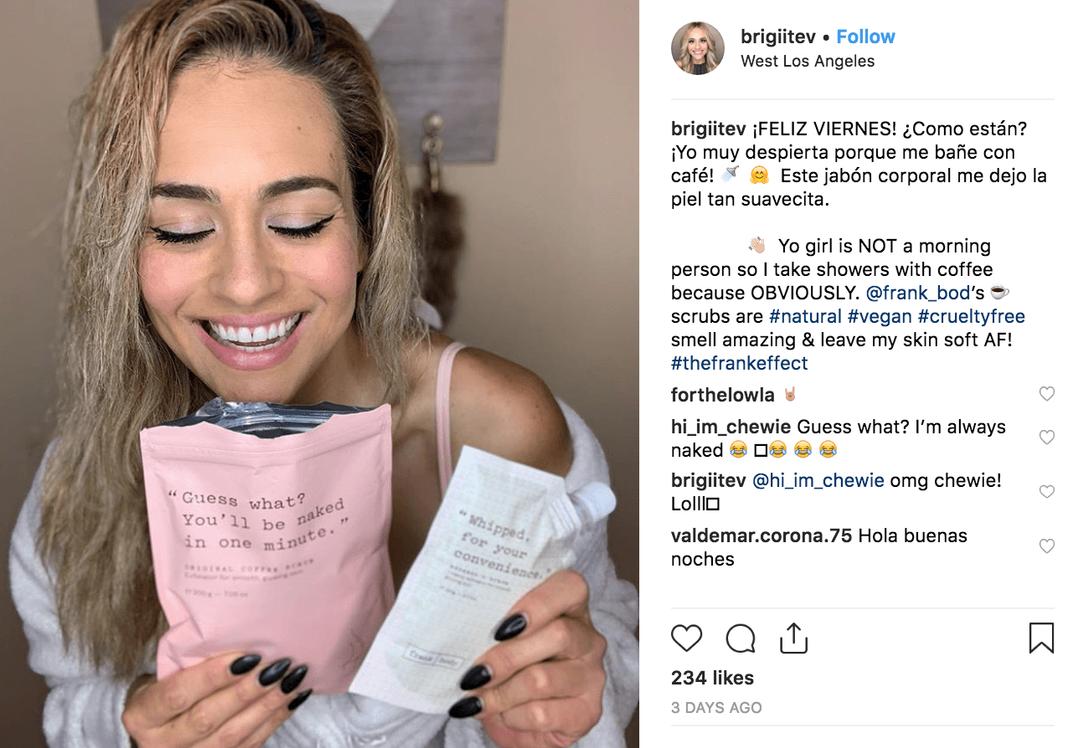 Choose a micro-influencer from a similar niche with a sufficient number of followers and high engagement rates. These figures are not only digits but also direct evidence that your electee can bring to the table great and beneficial for your brand content. Such influencers would prioritize your mutual goals and their credibility will be rewarded by a crowd of leads.
To enhance your scope and reach, utilize targeted hashtags. For making Instagram users quickly find your posts they should be accompanied by 3-5 goal-oriented hashtags. Carefully chosen tags not only match your content but make it easy to search and follow. This will get you thousands of likes, hits, and convertible leads.
Use free apps such as TagsfortLikes that can help you find generic tags that attract tons of followers and drive lucrative traffic. Or utilize an Instagram search and study hashtags used by your industry counterparts. Following those that you haven't tried yet may become a treasure trove that you can mine for your future.
Many businesses have a general rule to tailor new hashtags for each post instead of using the same ones all the time. This helps to detect the most successful tags and save them in your device for further pasting into relevant content.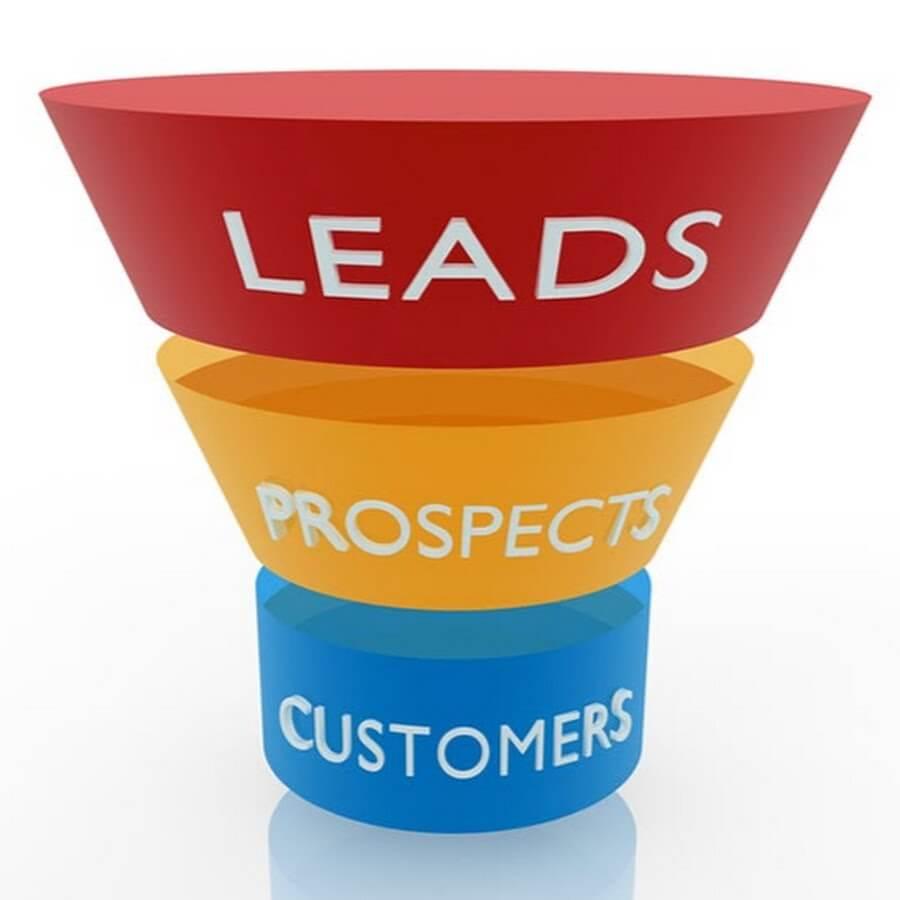 It is obvious that if you want to succeed in today's market situation, you should understand the importance of using Instagram for leads generation. The sooner your business incorporates all the described here methods, the sooner you can boost your sales to a completely new level.
The benefits of Instagram is growing together with its user base, so missing its opportunities is quite costly and almost unforgivable.
In these rapid times, one has to be knowledgeable, efficient and flexible. While others keep on wasting their efforts on Facebook or Twitter, you can easily scoop your rivals by using your expert skills and utilizing the unlimited potential of Instagram to your full advantage.
Want to share with us your experience in lead generation? Please feel free to contact us with your thoughts, stories, questions, and suggestions.