Customer support on Instagram:
why your business needs it?
01.05.2020
Social media aren't meant just for chatting and memes. It's also a place where you can stay in touch with your clients 24/7. Customer service on social media can do wonders for your enterprise thanks to a) Speed b) Flexibility c) Mutual convenience for sellers and buyers.
What is social media customer service?
In days of old, people had house phones and angry letters. They used them to pour buckets of complaints on companies. Today, customers can do this even faster. Tweeter, Facebook and Instagram have become natural habitats of your clients.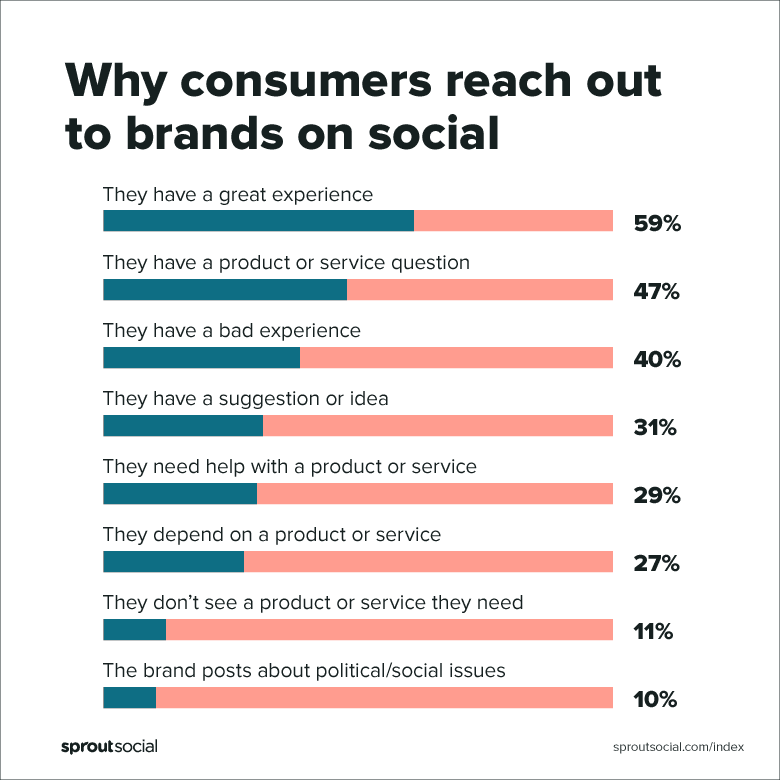 Social media customer service is a system, which takes care of:
Supporting clients before, when and after they buy your stuff.
Complaints, questions, and issues.
Providing FAQ and guidance.
Refunds or compensations.
But before you happify your client base, you must develop a solid strategy. How to interact with grumpy buyers? How quick should your responses be? How can you attach customer support to your Instagram profile? We have answers.
Is it really important?
Absolutely. With such a service, you won't just keep your existing customers satisfied. You can also devise better strategies, increase brand awareness and do some analytical brainwork. Not to mention those happy consumers will spread the word about your brand online. Yes, it can be used for viral marketing too.
Through social media accounts, you can get instant feedback. You can provide lightning-like responses to your clientele's needs and requests.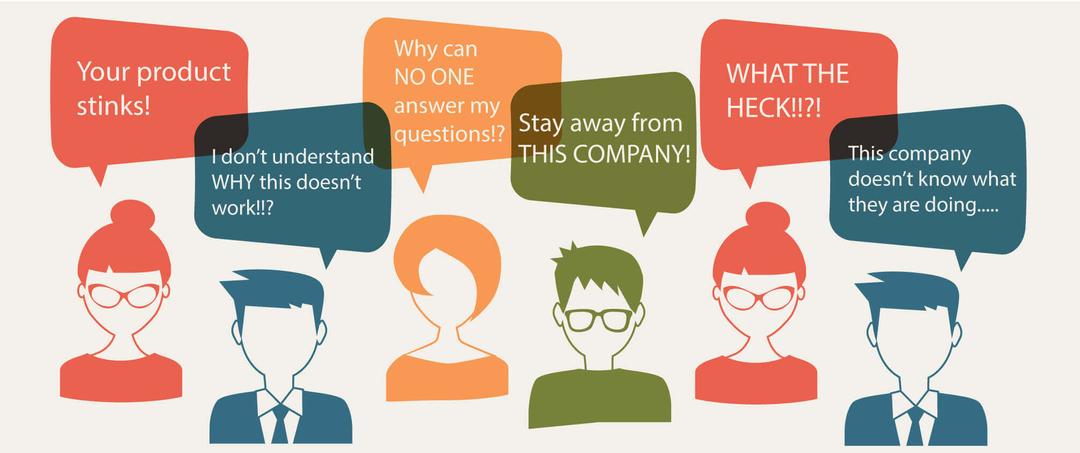 And finally, you can gather information from your customer support service to:
Analyze its performance.
See what details or products your business lacks.
Track issues most common among your consumers.
You can keep all your eggs in one basket now. And this metaphorical basket is Instagram. Here you can sell goods directly, write bills, advertise and get more buyers. And also support them. For better or for worse, so to say.
How social media impacts customer service
Here's one super important moment. Thanks to social media it's not about just providing some help to your customers. It's not about mechanical replies and fake politeness anymore. Now you are expected to sincerely care about the fans of your brand.
Thanks to Instagram, you can be aware of their problems. You can come and offer help. Instead of passively waiting for them to knock on your doors, asking for aid.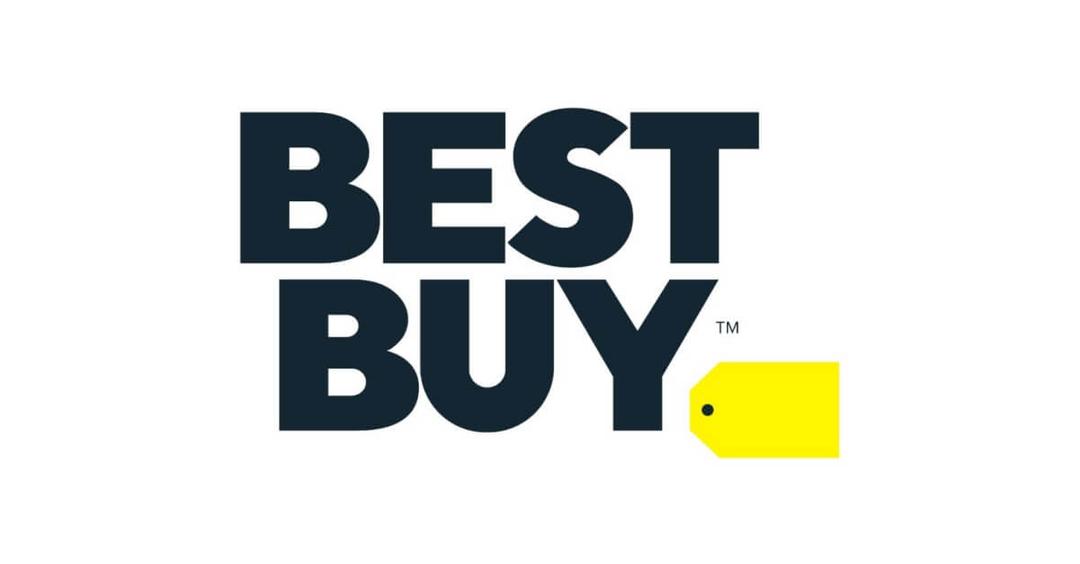 For instance, BestBuy has an iconic example of customer care. One of their buyers complained online that 3 of her hard-drives died during a week. BestBuy responded with an empathic message, in which:
They shared surprise at the calamity with the customer.
Provided a link to the hard-drives that were on sale.
In other words, BestBuy was the first to strike. They took an active role. As a result, their client felt special, she spared a pain of contacting CS. And as a tasty bonus, the company made another sale that day. As you can see, compassion always pays off.
How to use Instagram for Customer Support?
It's actually easy. All you need is a two-way conversation. Your customer should be heard and (more importantly) listened to. From their feedback, you can learn, which aspects of your business need improvement.
But you can't spend your entire time supporting buyers. You'll have to forget about sleep, personal hygiene and eating if you do so. Luckily, there's a couple of
tools and tricks
that will take care of customer serving for you.
1. Multilink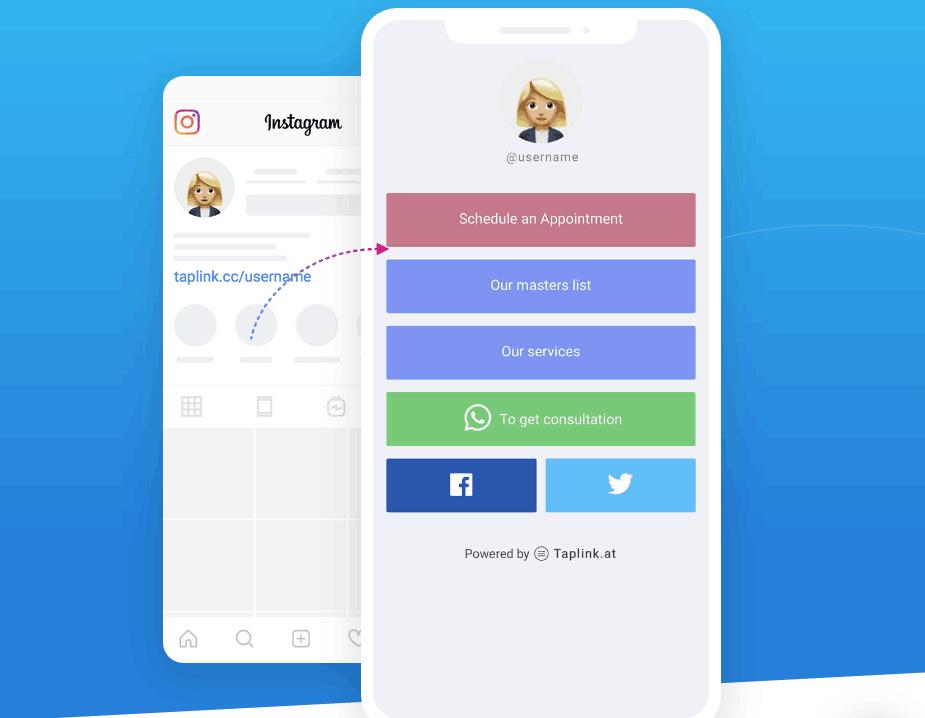 As you know, Instagram's rules forbid posting more than one external link. A chatbot can handle a certain number of customer requests via the platform. But you'll still need one or two operators of flesh and blood. Unlike robots, they can improvise and solve a broader scope of issues.
That's when a service like
TapLink
can help. Using it, you can attach a link to your company's WhatsApp, Viber, Messenger or Telegram. Additionally, you can use TapLink as a medium to many other services and platforms. YouTube, PayPal, QuickBooks, Skype — you name it.
TapLink is the best choice for Instagram. It has a flexible functionality, easy-to-manage interface, and even a free plan.
At Pro and Business, you can customize its design, use CRM, get statistics on clicks, and so on.
2. Chatbot
A chatbot is a little workhorse that will stay on guard 24/7. Depending on your company's needs, there are various features they can execute. Cheaper bots can simply answer common questions.
Their more advanced colleagues can help to make an order, find a tracking number, verify card info, create a ticket or make a booking/reservation. Some of them even crack jokes, present funny stickers to customers or give useful tips.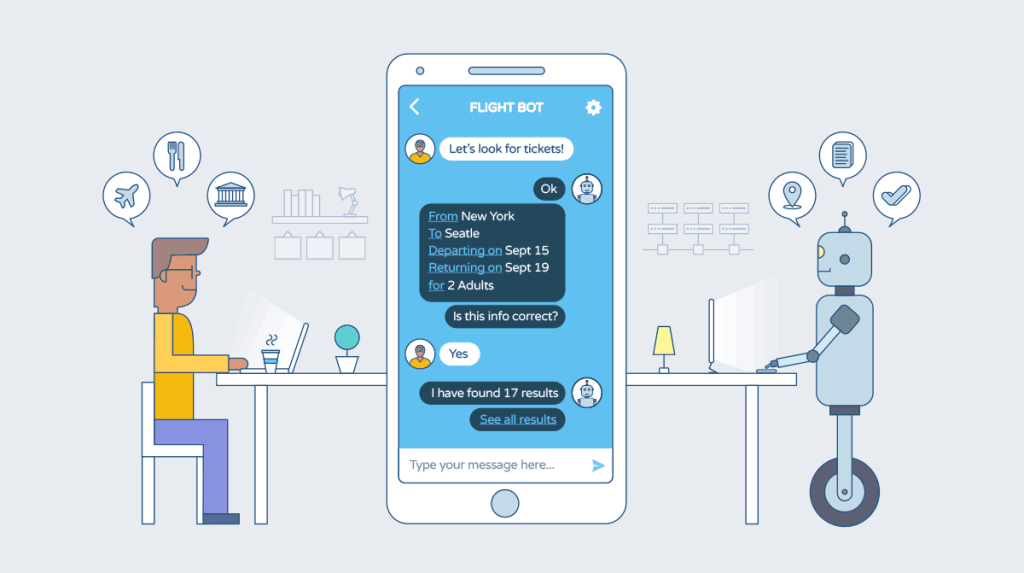 With a chatbot, you can save a solid part of the budget you planned to spend on the human employees. In return, you'll get an AI-powered worker who never needs a nap or snack. Yet, chatbots cannot fully replace human interaction.
3. Message management
Your company must socialize to be successful on Instagram. Besides, you have other social media outlets too. At some point, you risk getting buried under a direct message avalanche. And even if 1/4 them gets ignored — you'll lose a chunk of the market.
Luckily, you can monitor messages, posts and comments vis Single Inbox. It's a free FB service that lets you keep an eye on Instagram, Facebook, and Messenger. All at the same time.[1] Stay in touch with the online society and track the latest trends.
4. Tracking system
We've already mentioned it. Your customers may have common, recurring problems. These may be product defects, belated deliveries, disappearing tracking numbers, and so on.

To detect and eradiate such negative tendencies, you'll need a good tracking system. Ideally, every incoming message from clients should have a tag: "complaint", "late delivery", "wrong address", "messed up order", etc.
Analyzing negative/positive feedback will serve you well in the future. First, you will know which sides of your business need urgent improving. Second, you'll learn which contractors, outsourcers and employees may sabotage your workflow.
Creating an Instagram customer support strategy
Now, let's review practices that will help you work with clients effectively. Sticking to every single one can produce a fantastic impact:
thankful customers,
higher loyalty rates,
free word-of-mouth advertising.
1. Respond ASAP
Quick response equals success. Your buyers want an immediate response on Instagram. As research shows, people expect to be helped and heard within one hour[2]. Especially if the said clients are grumpy, dissatisfied or demand a refund.
As practice shows, quickly replied requests can get your business:
Loyal fans.
More orders/deals in the future.
Positive comments on web-forums.
Even if you ignore seemingly innocent issues, it may cause a disaster. Consumers will take it as a personal insult and have their vendetta. Your brand may be badmouthed on Yelp, Complaints Board, Pissed Consumer, and other similar websites. Don't trouble.
2. Public or private?
Not every issue can be solved publicly. Sometimes, you need to avoid scandals and altercations. In case a customer complains about something in the comments — invite them to DM customer support.
First of all, you want to keep the comment section nice and clean. There's no need to pollute it with a spam conversation. Second, you never know which results the issue may bring. If it's irresolvable, this may damage your reputation. Third, your clients deserve privacy.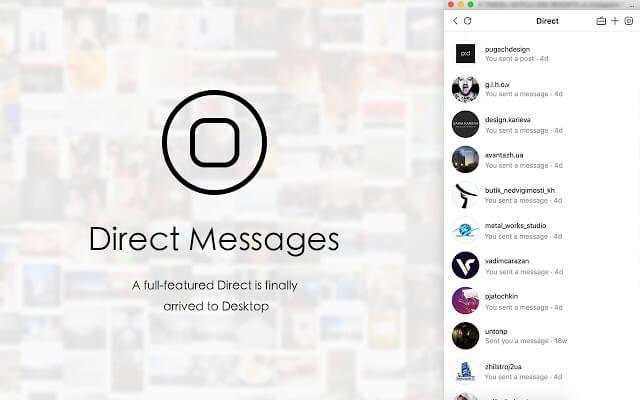 But sometimes, solved issues can be a great publicity stunt. If your customer's dissatisfaction has been triggered by your mistake — offer them compensation. For example, Bumble paid for a romantic date for two of its users[3]. Even though, it wasn't the company's fault.
3. Respond to everything
Every comment, review, and questions deserve your attention.
Your clients are your family now. And you wouldn't neglect a family member, would you? You need to establish a tribal atmosphere, so to say.
If a person shares their thoughts online — they want a reaction. If you let their opinions or suggestions sink in a vacuum, this will make their loyalty falter. So, make sure no soldier is left behind.
4. Tune your voice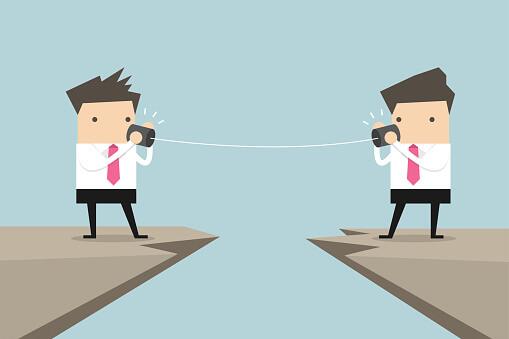 You also need to set up a right tonality of communication. Cordial, polite, friendly tone — this is what people expect from you by default. But it' also makes sense to sprinkle your language with a bit of individual approach.
If a person makes a request in a formal tone — mirror it. If they prefer light-hearted, humorous conversation — mirror it again.
Prepare guidelines and instructions for your employees. Make sure the chatbots you pay for can be cute and funny.
5. FAQ
This will save everybody's time. Find all general issues your customers may have. Post it on your Instagram or attach it via
TapLink
. Most likely, 70% of all problems that the customers deal with can be solved with a FAQ. Which means you can focus on solving more complicated issues.
Hello, clients, my old friends...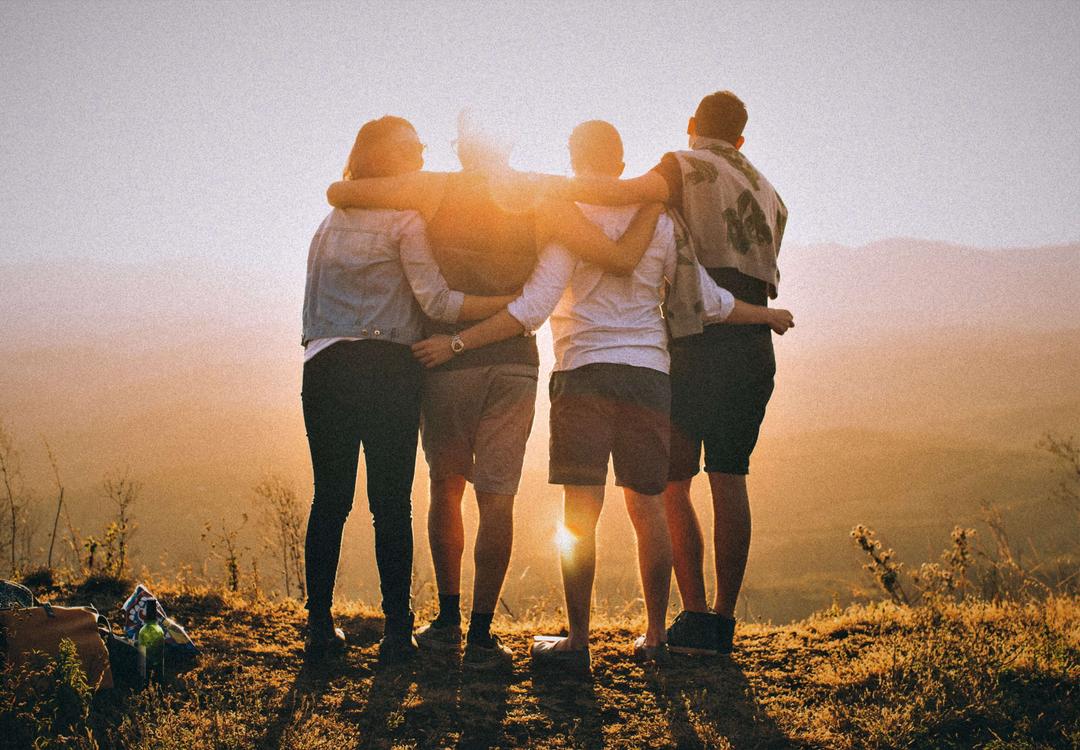 We hope these tips will make you a support guru in no time. Use them if you're building customer support from scratch. If you already have one running — don't hesitate to improve it!
Setup takes from 5 to 10 minutes and dramatically increases your revenue.