How to do a giveaway on Instagram
01.04.2020
Social media contests are very popular promotional tools. If we look at the statistics, Instagram has almost 4 million hashtags with the word "contest". Instagram competitions are an entertaining and motivating reason to interact and promote
your business and service
. Wondering how to do a giveaway on Instagram?
What are Instagram Giveaways?
The word "free" has immense power. For the majority of people, a wish to get anything for free is stronger than the wish to get money. A giveaway is something given for free. We love gifts, and here is why many social network users eagerly take part in campaigns on Instagram on a regular basis.
An Instagram contest is a time-limited challenge.
A giveaway is a means for influencers and brands to boost their social media engagement. It enables entrepreneurs and brands to share information about their services with a wider audience than they initially could and build relations with their potential clients.
Promotional giveaways attract more traffic to your Instagram profile and inspire people to involve with your content hoping to receive a prize. Among the easiest means of running a competition is picking one of your products as a prize, stating the terms and posting it on your page.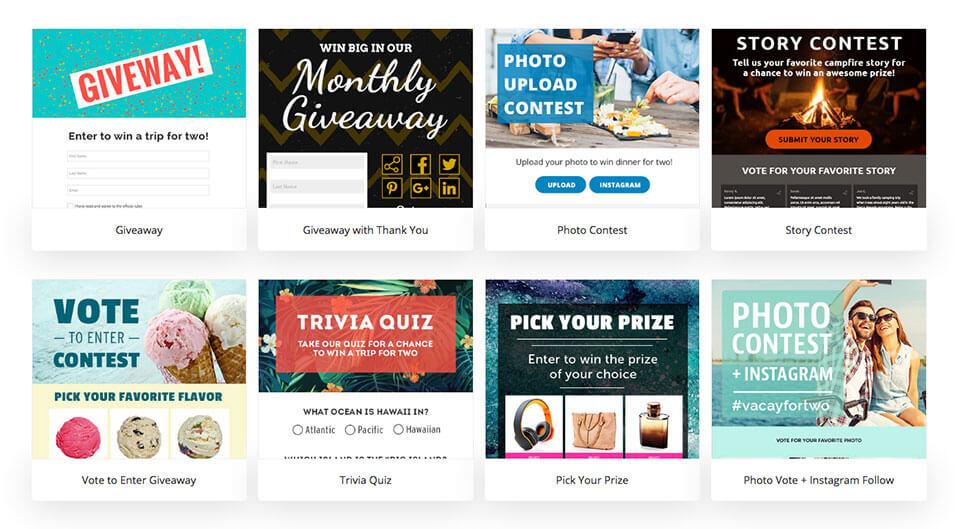 Everybody can join in Instagram games, as the rules are simple. For example, competitors need to follow the Instagram account, like a reward post then tag some friends. Challenges last around a week or two. It is sufficient time to make sure the contestants remember the challenge and to reach a decent number of prospective clients.
When the specified time is over, a winner is chosen by the terms indicated at the beginning. The results are announced and the winner gets the prize. A competition requires clear rules about how to join and win. By making easy-entry and simple tasks, you will effortlessly gain likes and novel followers.
Do you need more engagement in your
business account
? There is a good chance that you will find Instagram competitions that will engage new readers and entertain old followers. So how to run a campaign to get the result?
How can you create a Giveaway on Instagram?
Are you in search of special
target
giveaway ideas you can implement? Have you considered encouraging your followers with gifts? First of all, let's have a look at how to generate a competition that will be easy for you to run.
Choose a goal for the Instagram Contest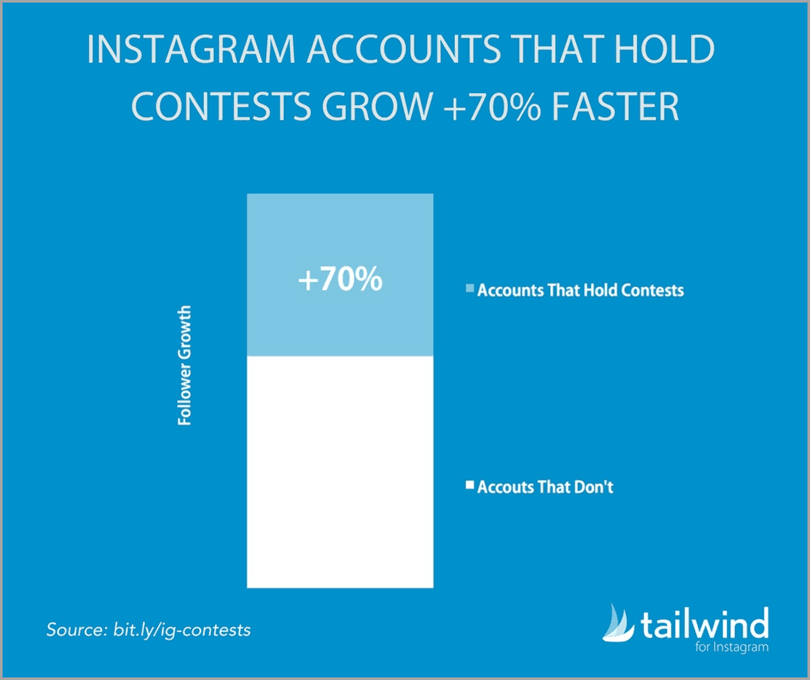 You can start by setting an objective for your giveaway. It may be:
Increasing the number of followers
Rising your website traffic
Causing more engagement on your page
Boosting the number of your sales
Posting notifications about new products
Getting more product visibility
You should choose the goal carefully and bear it in mind when arranging and running a competition as the selected idea will regulate all your further actions.
Select a giveaway prize
The overall success of your Instagram contest depends on a reward. Therefore, it has to be a unique item for people to be willing to compete for it. It's a good idea to offer products in demand that are not sold in traditional stores. Moreover, you have to select affordable items since you buy them yourself. Try not to spend over your limit on Instagram marketing!
Explain the rules of the game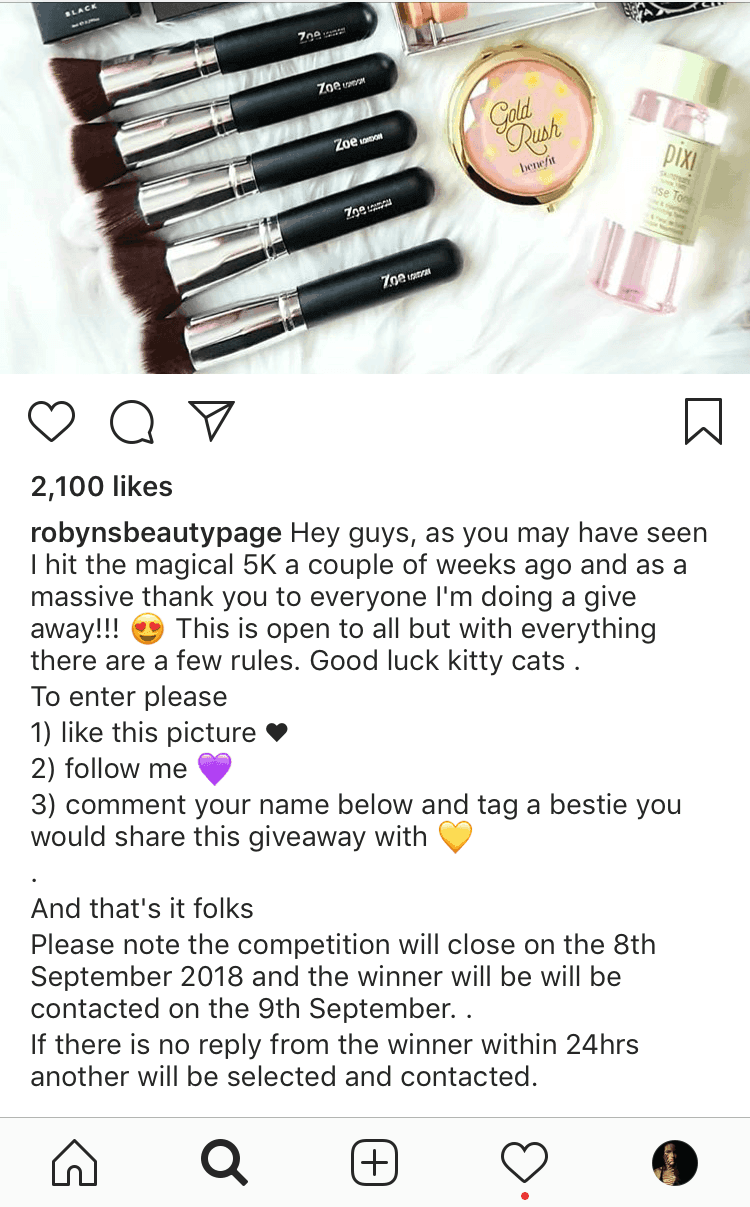 Announce the rules of the campaign after choosing the prize. When you're creating your first contest, there's no need to design around: simply use the successful experience of different influencers and their products.
Typically, giveaway makers ask the people to do a couple of the listed actions:
Tag your friends
Follow an Instagram account
Share a post
Like a photo
Leave a comment
The more tasks the Instagrammers complete, the better your business account gets promoted. For instance, if Instagrammers like a post, tag some friends, and share it, they will boost your popularity several times. Yet, we recommend you to limit the required actions to four steps. If not, users will not participate in your game due to its difficulty.
Create a proper hashtag for the promotional campaign
Your business hashtag is a key part of the promotion. That's why you need to pick a fun and impressive hashtag linked to your
brand
. Hashtags will make it easier for you to track the number of users who entered your game and to measure your giveaway success. Besides, you will boost your Instagram reach considerably if you add some latest hashtags to your posts.
Generate a catching post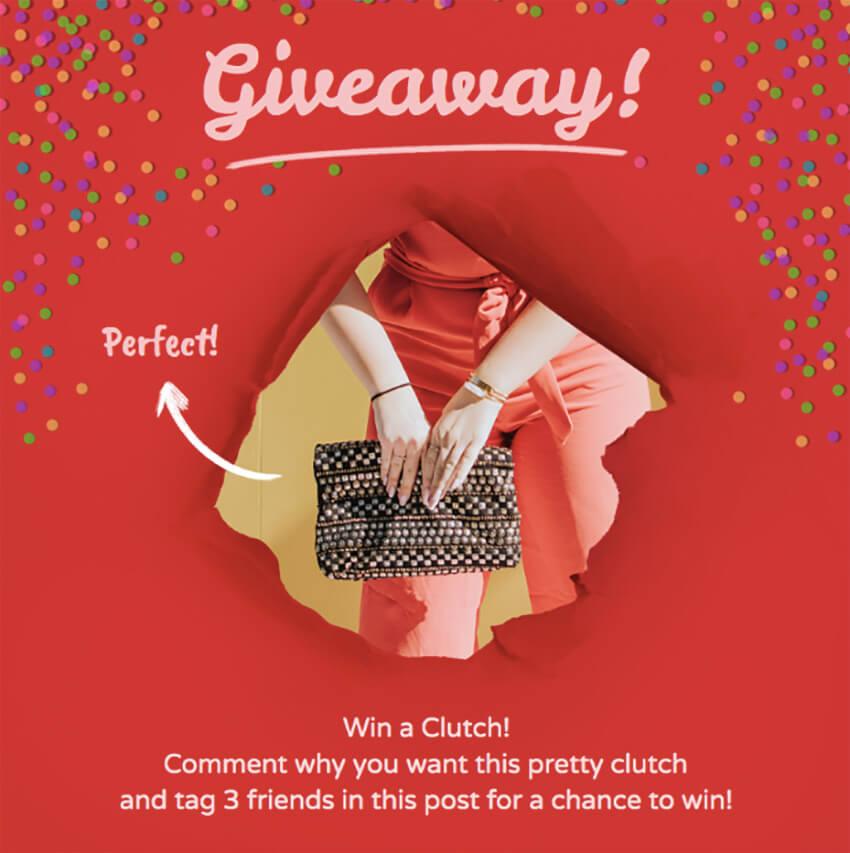 A nice marketing post will differ greatly depending on the product. The ways, which work for your brand, can be useless for other accounts. Nevertheless, every Instagram publication should contain some components:
A brief message precisely announcing your contest.
A vivid, color image of your product.
Don't write a long text while writing a post. Use bullet points or numbers or to separate the key points. All contestants should get a clear idea of what steps to take to receive the prize.
Promote your Instagram campaign
As an increasing number of businesses are doing their best to promote their contests, the competition is also growing. So it's getting more difficult to attract attention.
Some tips on how you can advertise your target giveaway are listed below:
Announce your competition before it launches
Inform the readers on your webpage
Advertise your game on other social platforms
Share the campaign link in your stories and bio
Send notifications to your clients by email
Make notification posts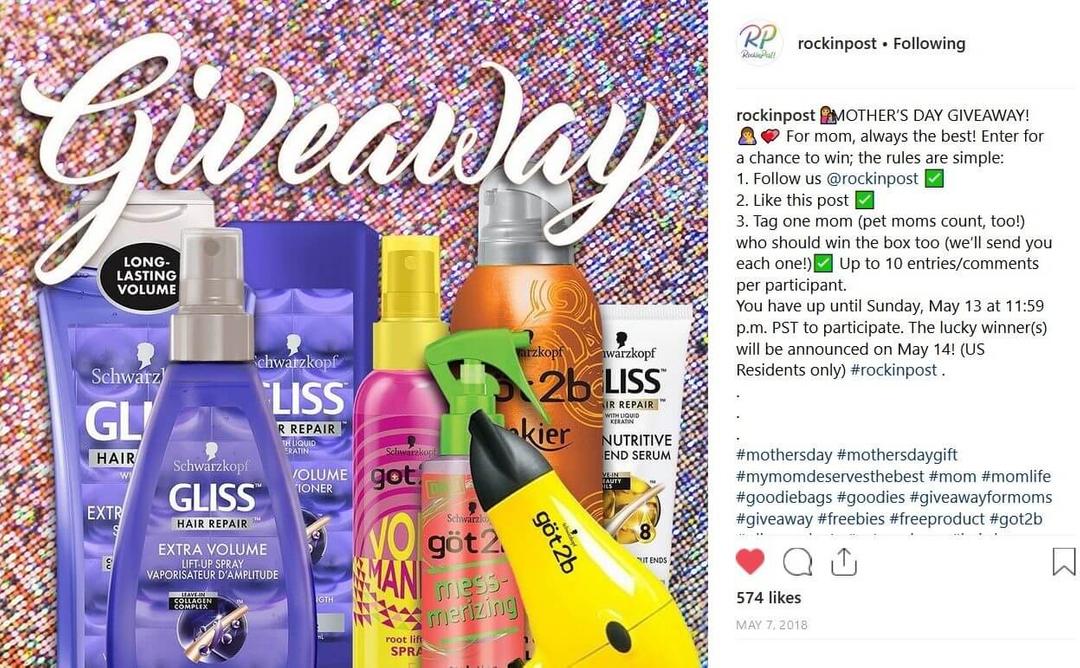 Freebies on Instagram are not among the things you can post and forget about. You need to remind your readers on a regular basis about how many days are left to enter your game and win the prize. The reminder posts will naturally attract more attention to your competition and as a result, interest more contestants.
We recommend you to try out various options to promote your account. The more approaches of advertising you try; the more contestants you eventually get.
Best Instagram Giveaway Ideas
Which are the most productive Instagram free gift ideas? Here are some helpful tricks you can suggest trying to your followers.
1. Like your posted content and share it
Ask your readers to like your campaign and share it with contacts. This action will expand the reach of your product and it will increase the visibility of your brand.
2. Follow an account and tag a friend
Ask your subscribers to tag a couple of friends in the comments section to motivate them to follow your page, too. This method will draw many new participants and increase your business visibility very soon.
3. Invent a new catchphrase for the brand
This Instagram giveaway is an excellent way to get a sharp slogan for your business if you haven't created one yet. To compete for a prize, ask your audience to come up with a motto and write it in the comments section.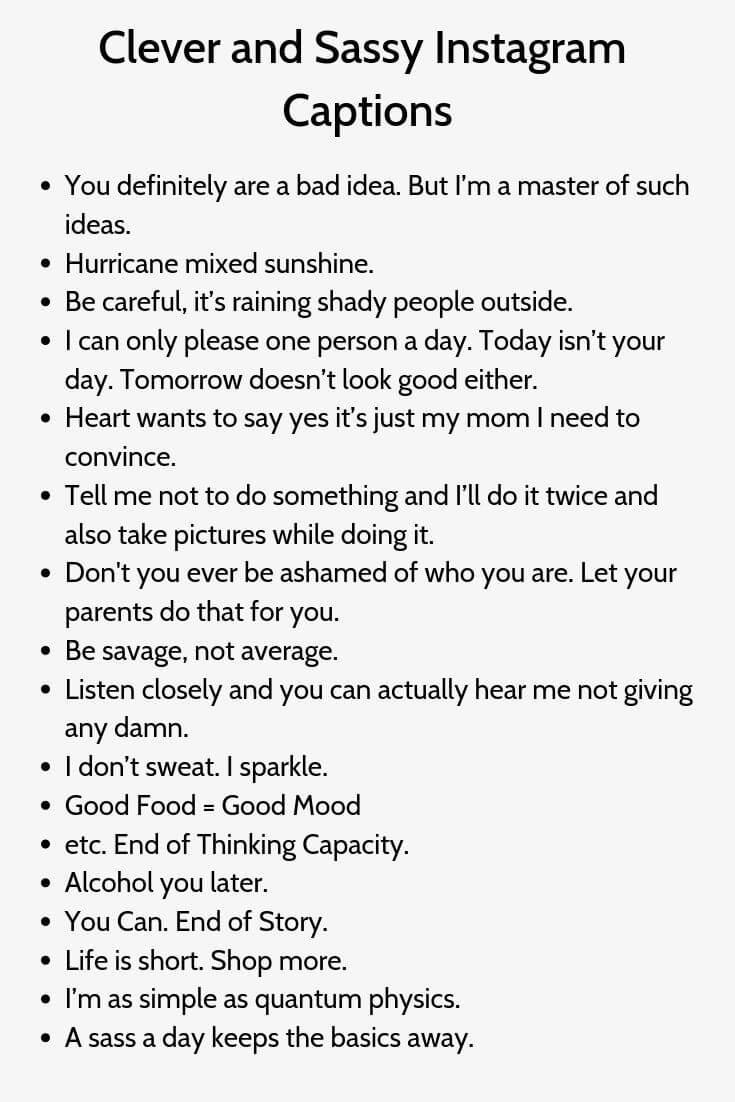 4. Write an original caption to the Instagram post
One more great idea is offering your followers to create a humorous caption to your photographs. This game offers users a possibility to prove themselves. In this way, your audience ultimately grows. The major part of new followers will keep following. Thus, next time you can
target a big group of supporters
.
5. Like and share the fresh posts throughout a limited period
This idea is for the influencers who are prepared to work hard and wait for the results. For example, you can ask contestants to like and then share all your new posts throughout a week. Though it seems difficult to generate a lot of posts regularly to keep your readers' interest and monitor the changes, this will impact positively on your business.
The giveaway will attract the followers to visit your page regularly to track if there is a new post. Thus, this activity will provide a constant flow of traffic to your account. As a result of shares, you will reach a large number of prospective customers.
Top Apps for Instagram Giveaway
Managing an Instagram contest is a definite way to attract more clients. There are
several platforms and applications
available to promote your marketing campaign. The most effective apps include Taplink, Later.com, Canva, and others. Let us go through these apps.
Canva
A photo editing tool, which is simple to use. Canva contains a variety of easy-to-use components of graphic design and thousands of original templates, as well as ones for Instagram Stories. It will be a valuable surplus to your account and your promotional giveaway campaign.
Taplink.at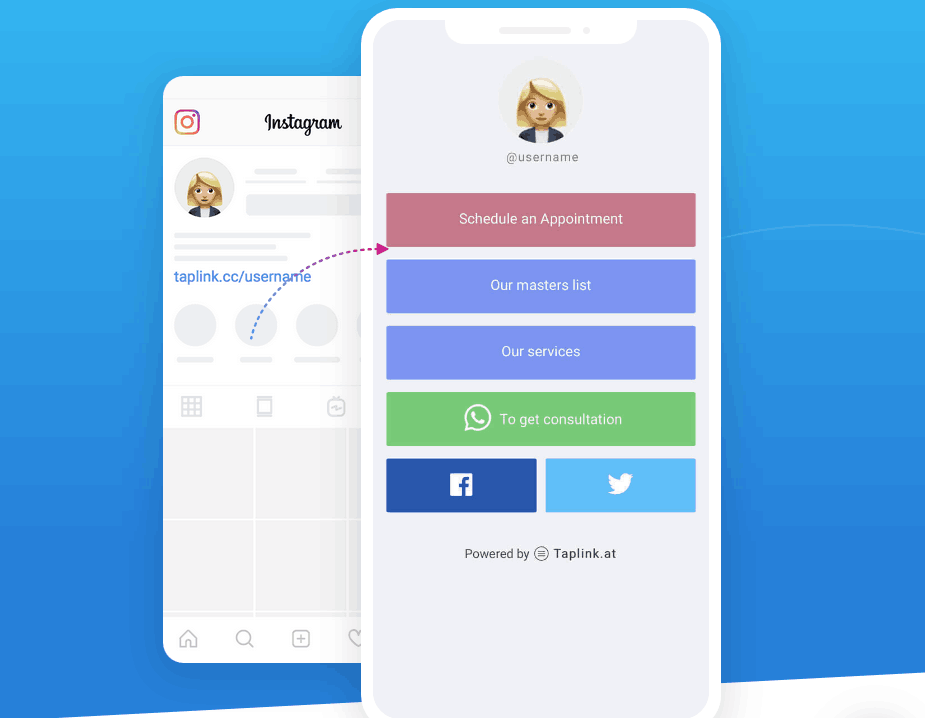 Taplink
is a wonderful tool and must-have for a determined entrepreneur. It promotes your business activities. Taplink is designed to help your business grow. Today, when images and omnipresence are vital, having visuals and various kinds of block and content driving traffic to your brand from social platforms is essential and Taplink does that.
Mailchimp
A user-friendly and well-liked email marketing service. Since gathering email addresses is the main goal of any giveaway, you should consider using this platform. Mailchimp is one of the best marketing tools available. The service has become popular for its library of stunning, upscale email templates.
Later.com
A scheduling app for social site posts. A calendar with pre-planned content you will post is essential for a well-planned Instagram competition. A sophisticated app Later.com will simplify your work. This is an extremely trendy tool used by 600 thousand of the best brands, agencies, and entrepreneurs of the world, so hurry to obtain this application.
Animoto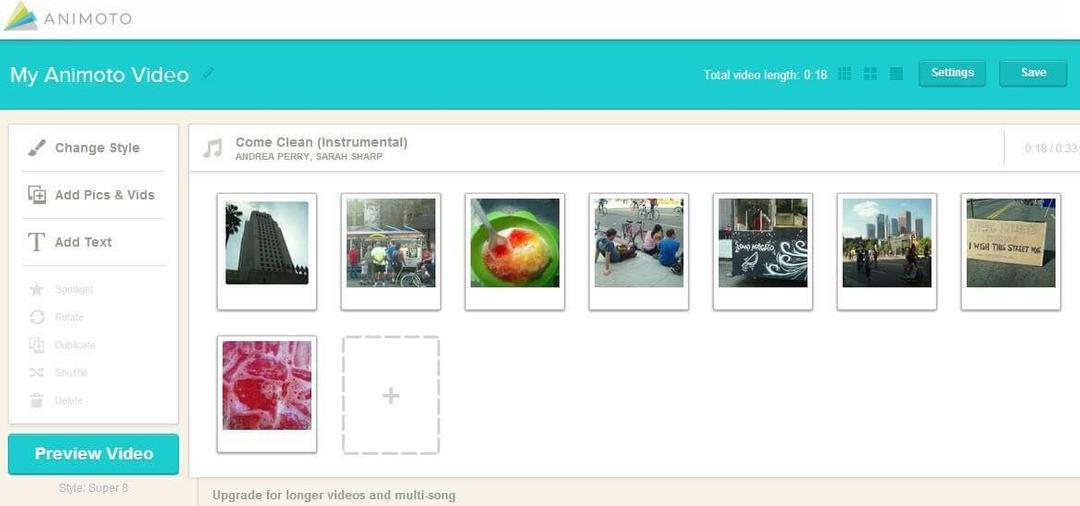 An app for creating videos. According to a recent report, 500 million Instagram users post-IG stories daily. Instagram Stories are a shortcut to make your brand trendy. With this app, you gain access to an immense library of pictures and music free of copyright. You run the Video design by a drag-and-drop editor and the templates make you a video expert.
Woobox
A social media platform for promotion. Your page needs an app that helps users easily start your competition and pick a random winner. The platform is used to manage a leading Instagram freebie, and it allows you to run various types of the contest such as instant-win giveaways, video challenges, surveys, and personality quizzes.
Do Instagram giveaways meet your expectations?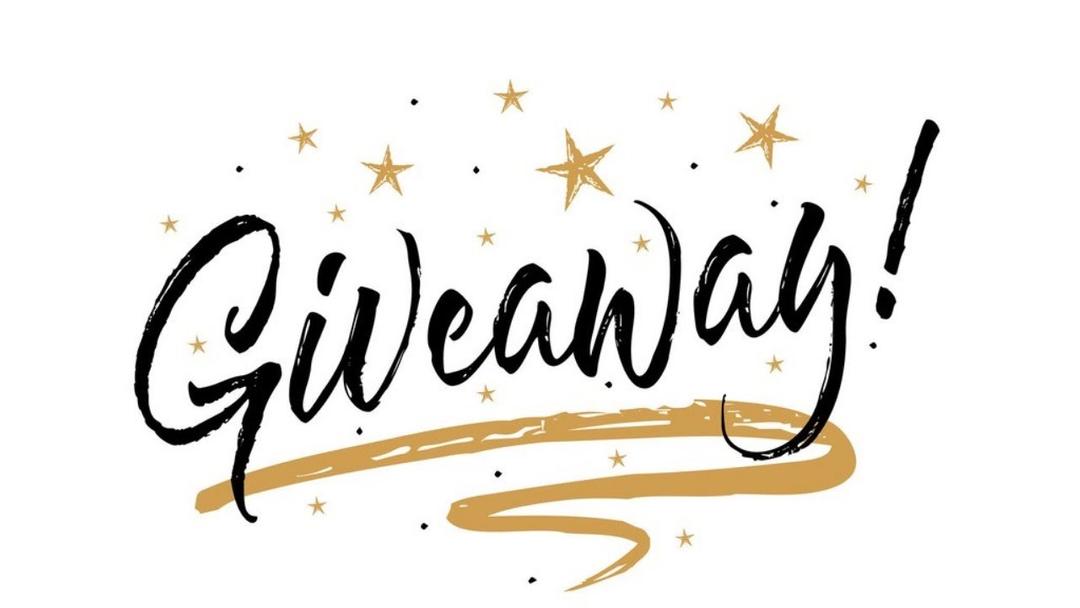 Giveaway ideas are brilliant tools for reaching new audiences. Today they are gaining vast popularity among the latest brands. You can pick from a range of ideas like tag-a-friend, and like-and-share-to-win. You may combine these tips to guarantee maximum involvement: a challenge like posting a photo or creating a caption to boost participation and visibility.
No matter what giveaway ideas you select, make sure you promote the contest on a number of platforms.
Running such a contest requires more participation than usual. You will need to keep track of each post and every like. In response to your efforts, you will achieve a high level of participation not only from the subscribers but also from their circle of contacts.