How to see private Instagram accounts

Updated July 04, 2023
Julia Moore
Content Marketer and Writer
There is only one true way to get into a private account on Instagram — to be its subscriber. But we understand an instagrammer probably doesn't want to confirm your follow request, or you want to see private IG profiles, photos and Stories in them, without users knowing. So, in this article, we will tell you about some tricks.
Social media allows us to chat with people from any country, make new friends, share memories and impressions. In spite of the appeared with the Internet possibilities to be more open to the world, some people intend to hide their profiles from the public eye. Let's figure out how to see private Instagram accounts.
If you want to see a private Instagram account with all its photos and videos, you should try to become a follower. The first thing to try is to subscribe to the profile.
Subscribing to someone's IG account doesn't mean getting access to its photo, Stories, Reels, IGTV. If the instagrammer doesn't confirm your follow request, the content remains unavailable. That's why we want to give some tips.
Users are more likely to accept the requests of trustful profiles. The chances to be a follower are higher if the user knows and likes you. That's why:
Send a follow request from your own account if you are in a good relationship with the person. So they will instantly understand who wants to subscribe.
Make your profile public. The user will want to know who is subscribing to them.
Run an active account. Big number of followers and following leads to thinking you develop your account, like and comment content. The user will be interested in such an active user who will enhance their Engagement rate.
If the user hasn't added you:
Text in Direct. You can write the reason why you want to become a follower, tell how their content is interesting and important to you.
If you want to view someone's private Instagram account without the owner knowing:
Subscribe from your business page, if you have one. Thus, the user won't understand it's you. It's very unlikely they will go check who is the businessman. People tend to confirm the subscription of the account they relate to. A cosmetics company gets the confirmation more easily than a tire service.
Subscribe from a page of your relative, acquaintance, friend or even pet if they agree. Who wouldn't like a cute cat among the followers?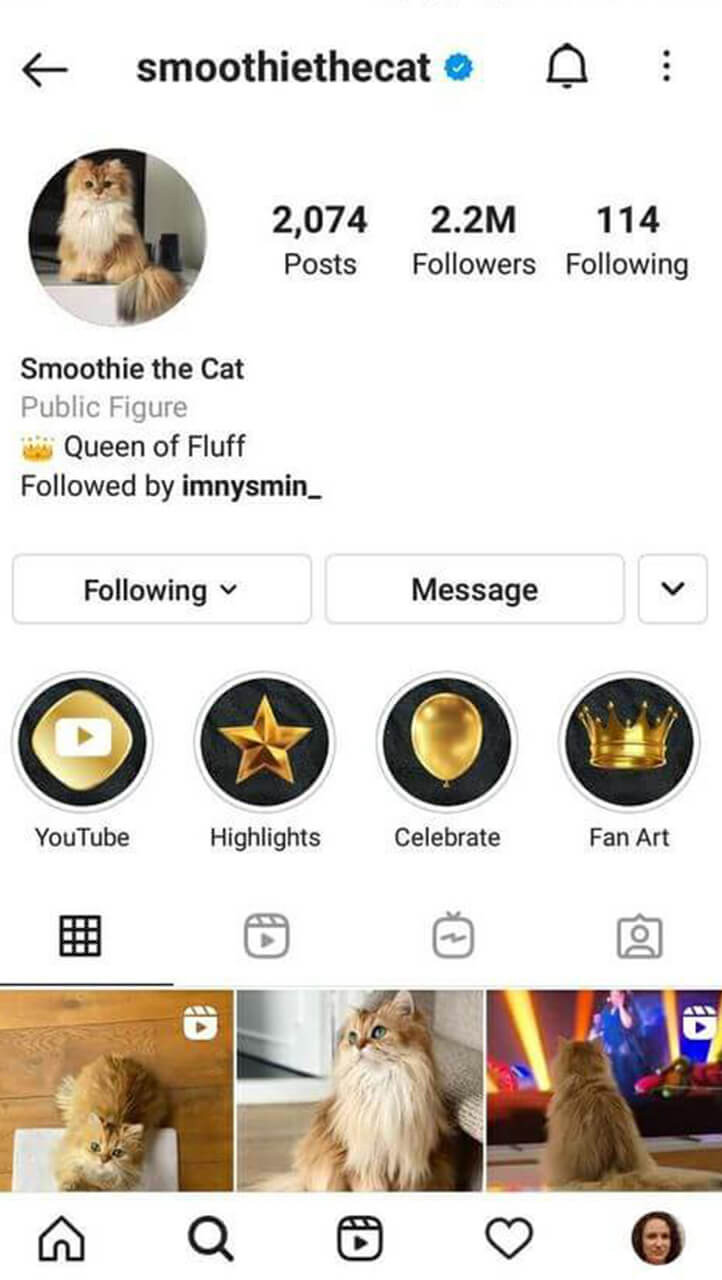 If the person is online and free from posting new content, they will make a decision quickly. You understand the user has confirmed your request when the white "Requested" button on his or her page becomes "Following". You can view this private IG profile now.
If the user deletes the request, the button turns back to a blue "Follow" one. You should keep reading this article to find another way to look at private Instagram accounts.
We understand the subscription request might be rejected, or you want to see private Insta accounts anonymously. That's why we suggest some more ways that allow you to look at the pages without following them.
Type a username in the Google search to view the private Instagram account photos and videos. Open image search results.
You'll see the content posted before, when the IG account was public. Photos and videos remain in the search engine some time after switching to the private account on Instagram. Google needs some time to analyze the page, define it as private and remove the content from the search engine.
In Google, you can also see photos and videos a user posts on other social media platforms under the same username. But be aware — another person might use this username on other websites.
Good news for stalkers — users can't know you are monitoring their private Instagram photos and videos. We wrote about stalking here.
Instagram provides reposting to other social networks. What's more, its privacy settings don't affect the posts' visibility on other social platforms. It means, anyone who can see your Facebook content can see your repost from a private Instagram account to Facebook.
Other networks accounts may be mentioned in IG bio. Or look for the username via Google. But don't forget, you might find another person has taken this username.
You can also look for the person in other social media platforms by their first and second names. It takes more time as probably there are not 5, and not even 10, John Smiths on a website, but there is a fighting chance to find photos and videos from their private Insta account.
Of course, you can't be sure, a user reposts everything to other social networks. Besides, if a user has limited the access to the IG account, they probably have also limited the access on other social platforms. In this case, ask to add you in the friends list. Use the tips at the beginning of the article.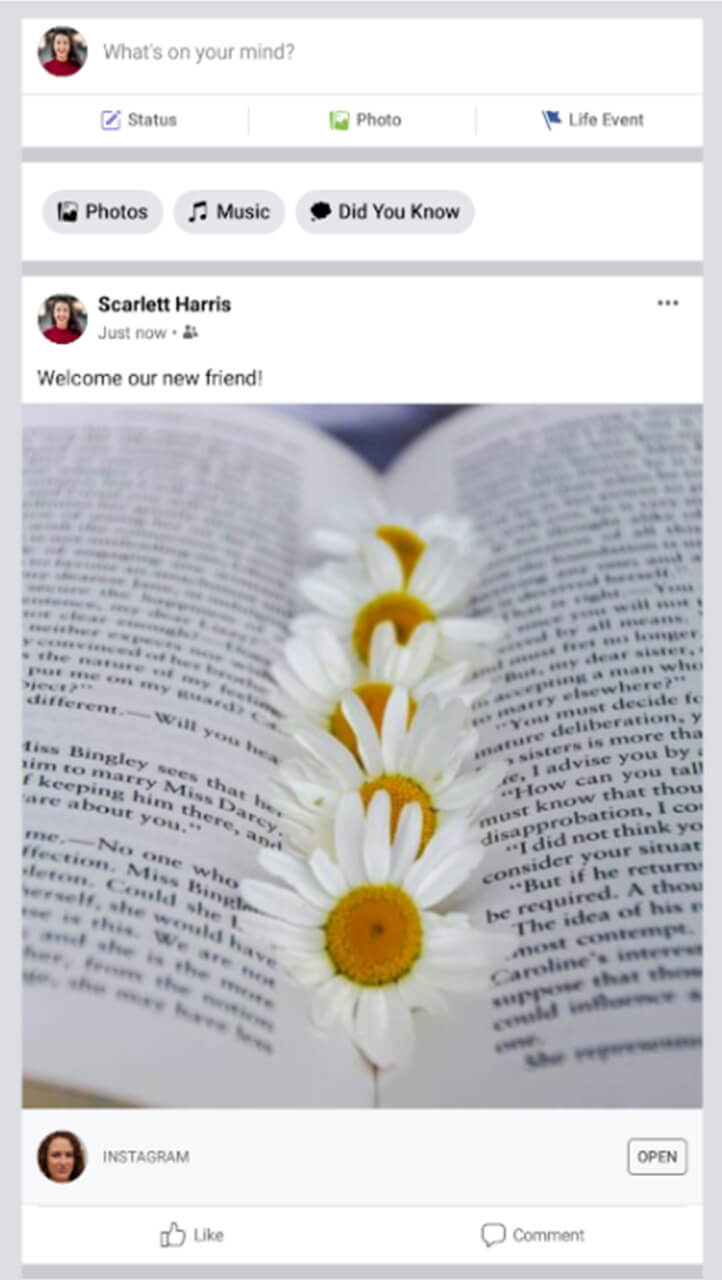 If you have good friends, you can use another way to see private Instagram pages.
Ask yourself — are there friends or acquaintances among the followers of a person whose profile you want to see? If yes, ask them to download the content or make screenshots.
More information about downloading Instagram content in the Services section of the article.
On the Internet, you can find more ways to get into a private Instagram profile. We do not recommend them, but can't prohibit.
Instagram doesn't provide users' data to any private Instagram viewer. Thus, don't expect you can see a private Instagram profile using third-party apps or services. The only results will be wasted time, money, or spam mailing.
According to Instagram Community Guidelines users are allowed to post only their own content, photos and videos they have rights to publish. You take a risk of being banned when you assume a celebrity's identity or pretending one of the user's friends to deceive him into confirming your follow request. This way to look at private Instagram pages is not effective.
In fact, there are a lot of Instagram accounts with pictures from the Internet. There are no problems unless complaints about copyright violation appear. If you don't post evidently glossy-magazine images, there are chances you can create a page rising trust both in a user and the social network.
Your own photos, with masks or no face on them, where you are unrecognizable, are not against the Community Guidelines. But such profile might be suspicious to a user.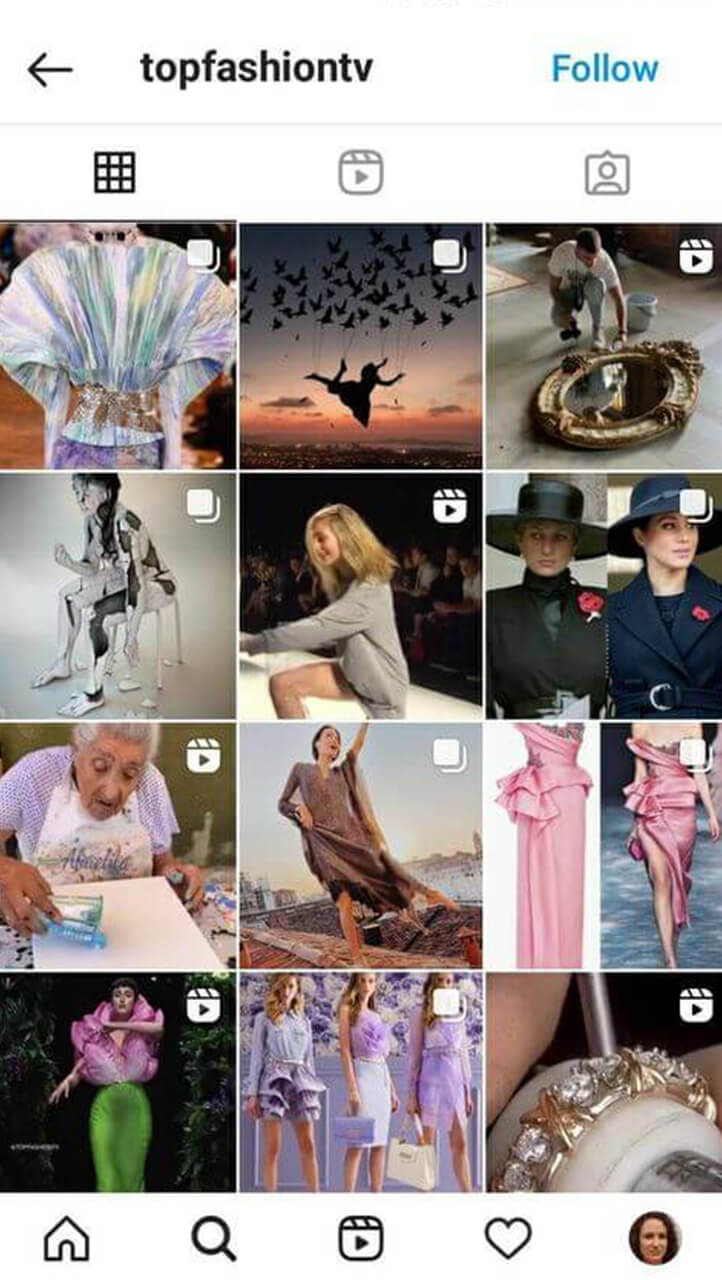 The only right way to view a private Instagram account is to follow it. If a user deletes your follow request, text them in DM or send a follow request from a different page.
Google search may be a help in viewing private Instagram photos and videos sometimes. It's enough to get the general image of a person. You can also check other social media platforms for reposts from Instagram, or ask common friends to send the content to you.
Fake accounts help to see private Instagram accounts but are not approved by the social network, so you better don't use this method.