9 proven ways to increase your Reach on Instagram

How to increase Reach on Instagram ? Why is it so low? Are these questions familiar to you? A few years ago they were easy to answer. Then the social network introduced new algorithms to form users' feeds and everything broke down.
Let's talk about how to improve Instagram Reach and other statistics now.
Despite the new Instagram algorithms, posting time hasn't lost its importance. A good moment of posting always helps to increase Instagram Reach. High engagement is a signal for the algorithms to show the content to more people.
In a business account it's way more easier. The Insights available in it is an advanced analyzing tool. It provides information about when your followers are more active.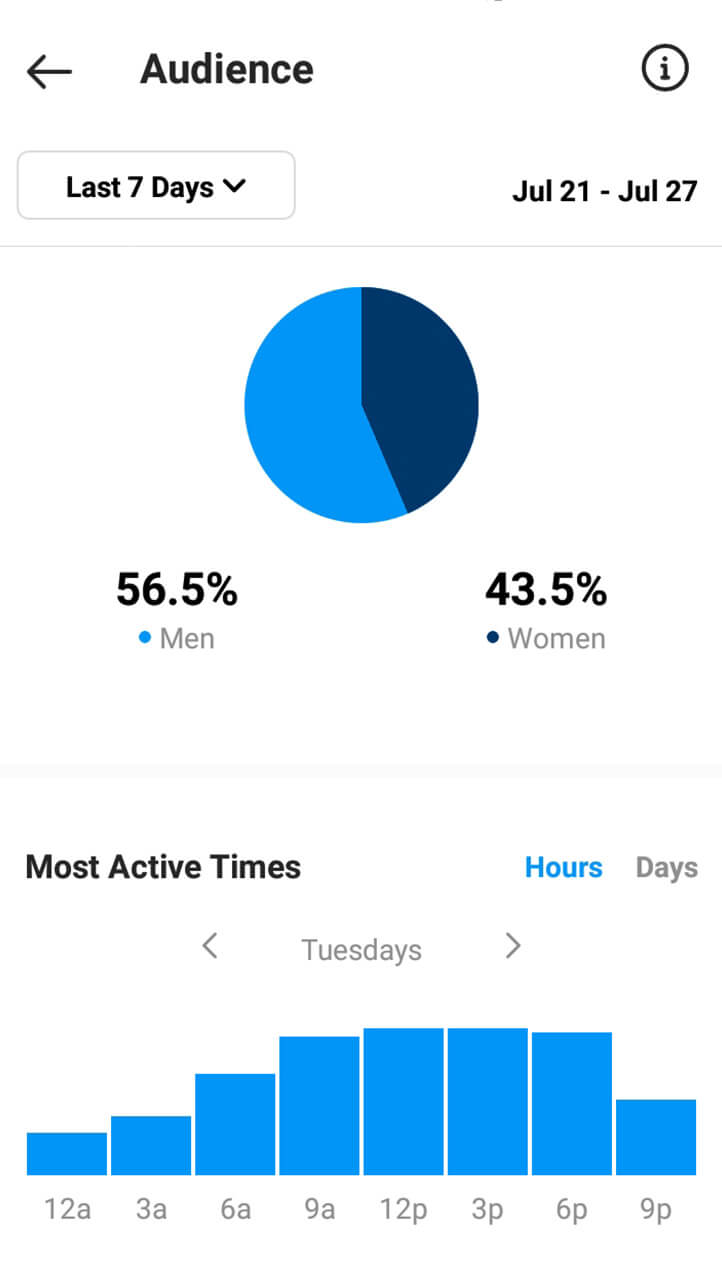 Day time is observed to be the best for posting. But it's not the one-size-fits-all posting time. Account owners still have to dig into the statistics.
If the Reach improvement is necessary in a Personal Instagram account, users need to experiment with the posting date. Write it on a paper or in a device notepad. Mark when the engagement rate is high. Of course, the manual note-writing takes more time, but the method works.
According to the studies, pictures get more likes and comments than video content. But image-approach is also not an option for everybody. Probably, purely photo content is not applicable to some projects.
One of the News Whip's researches revealed that photos do generate more likes in an account. But videos get twice more comments than the hearts. No one is able to say for sure what factor is more valuable on Instagram. But it leads to an interesting conclusion. A user has to make more effort to leave a comment, than to like. Thus, content with more comments is the priority for range algorithms since it encourages users better.
Polls and raffles are a social media marketing classic. It consistently gives good Reach on Instagram. The magic is in motivated and direct call to action that will be "useful for the account". But the questions and raffles should be really interesting and easy to do for the users.
Let's look at the good examples of engaging in the activity:
Ask to write fun emoji combination related to a topic;
Call to tag a user's profile with the most creative bio;
Start a flash mob "Share your favorite book, game or film";
Ask to draw a picture dedicated to a brand or event.
Stay within reasonable limits to have raffles consistently raise your Instagram account engagement. One successful campaign doesn't mean you should run another one after a couple of days. Users quickly get bored with the contests and questions. So do it rarely, but suggest really good ideas.
Many SMM beginners face the question. It's difficult to control a big number of participants. There are a lot of services that make it easier. Comment Picker — to give just one example. This is an automated service that picks a comment and checks whether the user meets all the contest conditions. You just need to set them.
But you can use any alternative service you like.
Crowdtap reported that user-generated content is 50% more trustful. And it is 35% more appreciated by the audience. Publications made by a commercial account itself are usually associated with advertisement.
So we highly recommend to built open relationship with the target audience. It's not that difficult to encourage creating of user-generated content. Post creative works and reviews from the subscribers, provide discounts for posts with your products. A brain storm helps to make up lots of good motivations.
Who doesn't know how to add Stories nowadays? Those should read our article on how to post a Story in less than a minute. Stories are very popular and stimulate audience activity. They are placed at the top of the feed, so users are bound to notice it. Besides, popular Stories are an extremely positive signal for Instagram algorithms.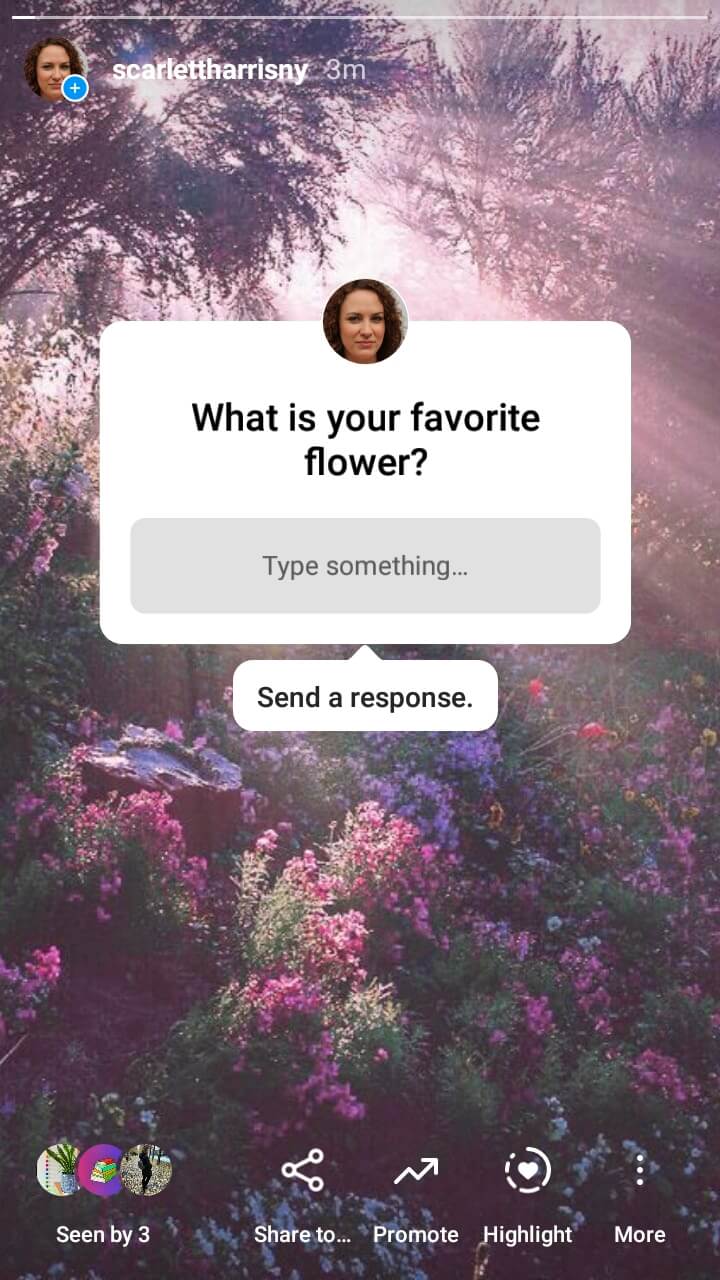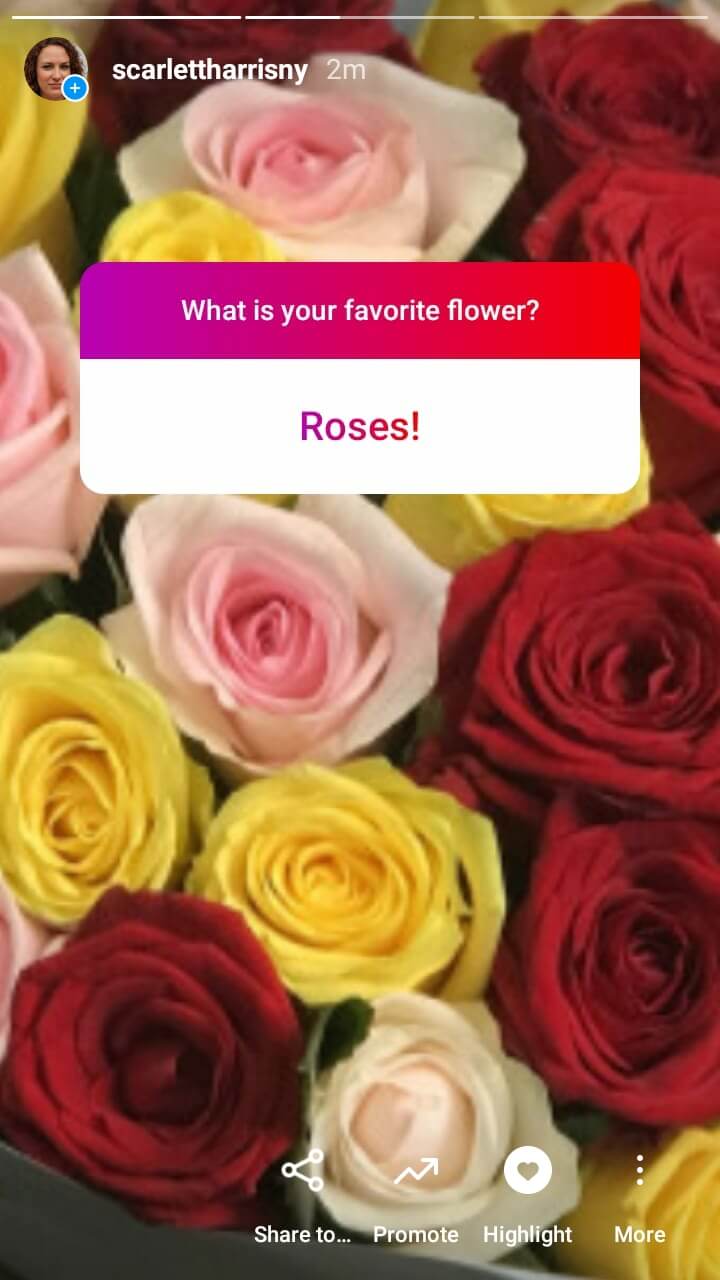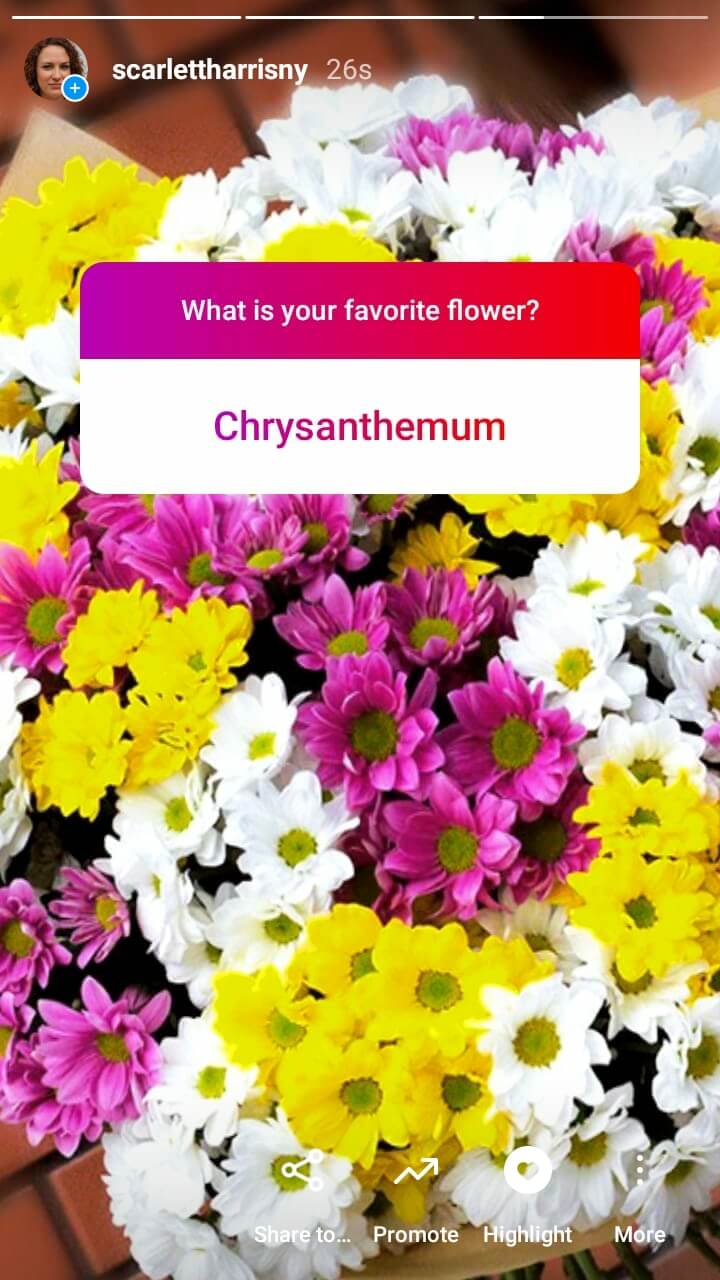 Here is an example, we asked subscribers and then posted the replies.
In spite of the self-evidence of the recommendation, it is worth mentioning. Promotion in social media is getting more difficult. The most popular social media platforms have engaged in active monetization. And we've got the Internet where you won't arrive at great results without advertising.
Yes, Instagram ads are expensive. But it is still possible to be used even with a strictly limited budget. It requires a sound understanding of your audience and skills in setting the inner targeted ad. Then, even a small amount of money suffices to increase Instagram Reach.
Users see great amounts of content every day. If you exhaust the audience with gigabytes of dubious Instagram posts, it results in a low Reach rate. Posting a few really interesting photos is always better than overloading feed with mediocre images. Rare Instagram posts of high quality form in users a holiday anticipation. It's similar to informational fasting.
If a social media is considered as a platform for promotion, forget about cross-posting and copying the content from the other platforms. Instagram demands exclusive content. It should be a total match to the audience's expectations. Remember: vivid visual images are appreciated most of all here.
Following trends is the only way to get users active in your account. A business should try all the available formats and tools. For example, many forget that new arrivals can be demonstrated in Stories. In the feed posts the goods can be shown as a carousel of astonishing pictures.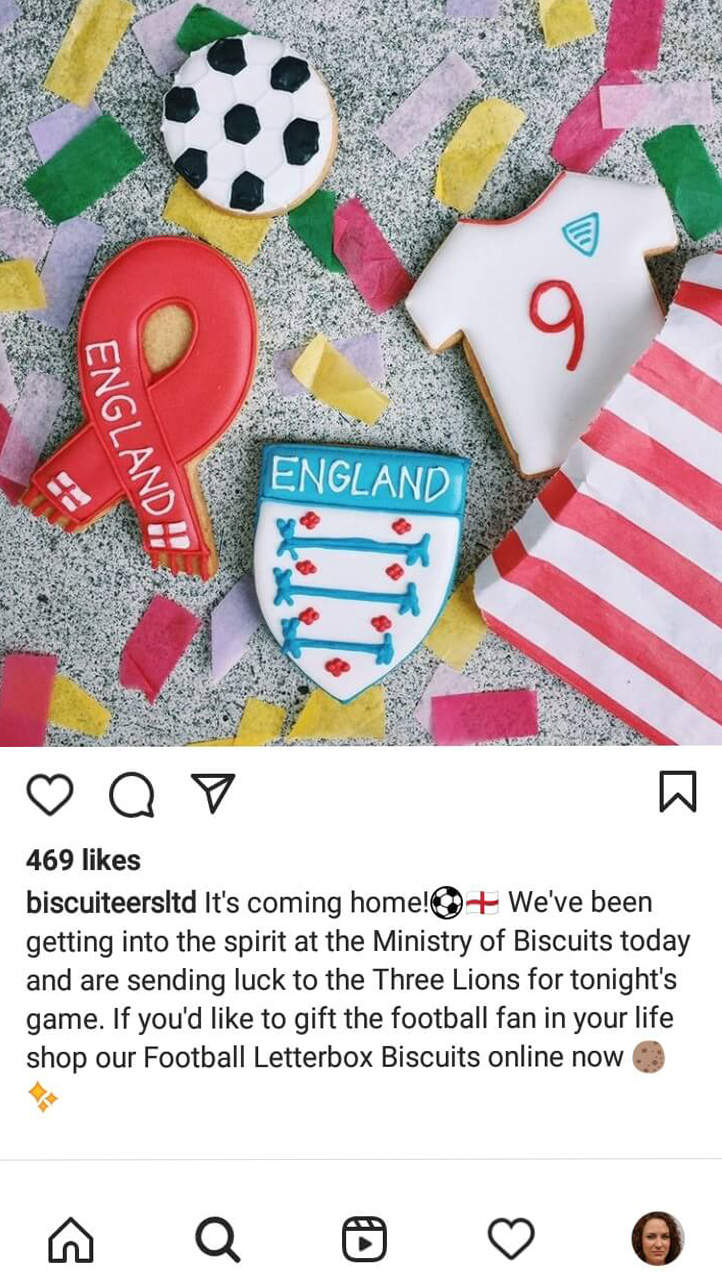 Post about popular events to be in trends.
Another tool to increase Instagram Reach rate is a live stream, which is also unreasonably ignored. Live video doesn't have to be long. Going live for several minutes is enough to show something really funny or interesting. Live video is direct communication with your audience which raises the accounts credibility and engagement. What's more, such streams have a priority in the users' feed.
In a broad sense, Instagram promotion is a race for the maximum Reach on Instagram. Creating content, communication and analyzes with users are only tools in achieving the main goal. So you should think about promotion optimization.
Using various services for automatization is an essential base for benefiting in social media. Now we have different tools, free and paid, for delayed posting, analyzing, running a contest, monitoring rivals and other useful features. Without them, you'll just have no time to create interesting content.
Now you know how to increase Reach on Instagram. It's not as complicated as it might seem at first sight. Choose any method to start with. Try them all.
Probably you have other ways to get higher engagement. Share your experience in the comments.