How to set up Instagram auto reply? Free automated direct messages

Facebook bans third-party apps for Instagram auto reply, but it offers its own quick replies feature. We'll tell you how to use it.
With Instagram quick replies you are always in touch with clients, even when you have rest or sleep.
You can change the default text "Hi, thanks for contacting us. We've received your message and appreciate you reaching out.", but you should meet the limit of 500 symbols.
Instagram auto messages come through when a user texts you in Instagram Direct or Facebook. These messages are greetings, and they work only when users approach you first time.
1) Go to your Facebook profile and select Inbox on the left menu.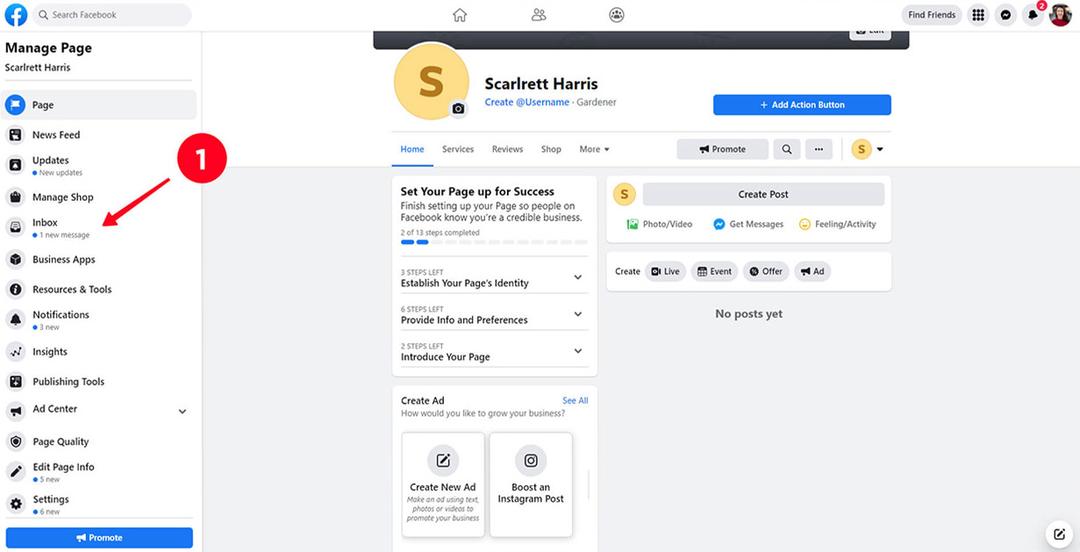 2) In the Business suit also choose Inbox.
3) Then click Automated responses on the right top.
4) Turn on the Instant response button. Change the text now by clicking Edit Message.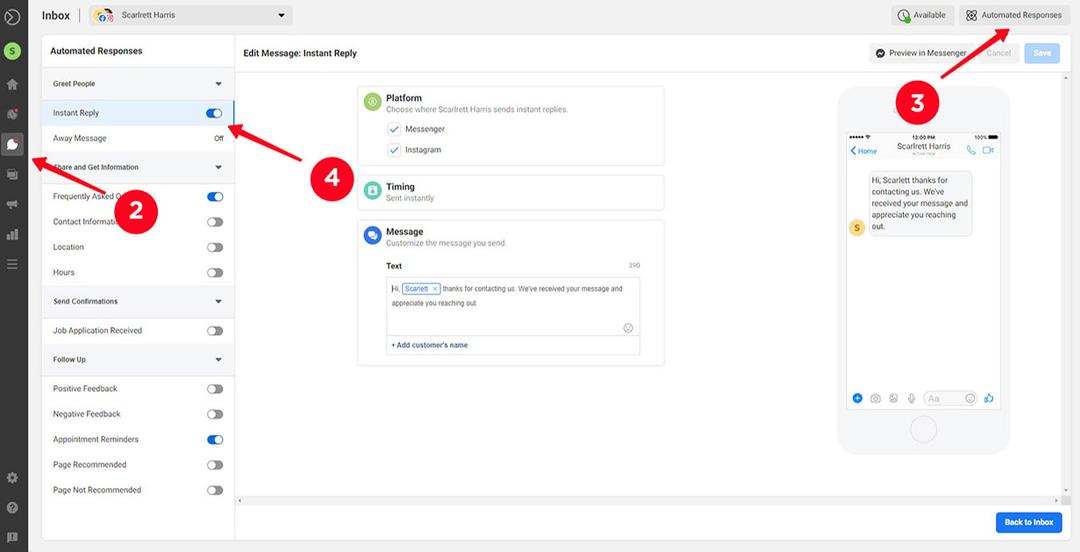 5) Here you can choose a social network where the message will come through.
6) In the auto dm text you can add a client's name or Facebook link, which will be added automatically to the message. You can write some text before and after them.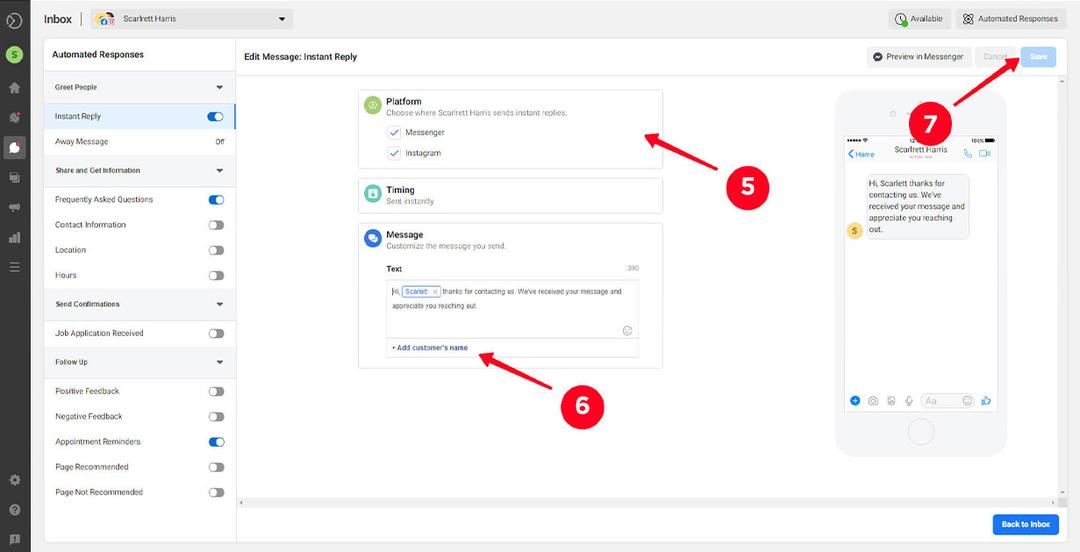 Unlike Instagram auto reply, away messages are sent only in non-working hours that you define.
1) Choose Away message in the Automated Responses menu.
2) Click Edit to set business hours and change the text of the auto reply.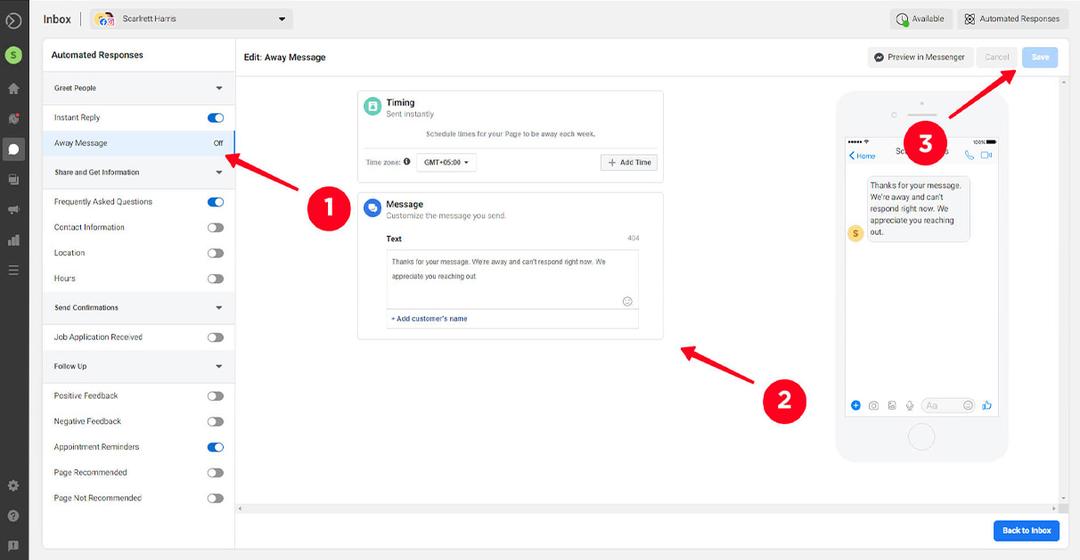 Using auto reply on Instagram is only a part of the social media marketing. You should develop a plan, attract the public and use ads.
Do you use automated dm?