How to create a second Instagram account

Updated July 04, 2023
Julia Moore
Content Marketer and Writer
The more interesting content there is on a page, the more actively users subscribe, like, and comment. Create a second account on Instagram to separate content of different topics and gain audiences for each of them. Then your culinary masterpieces will be fairly appreciated, and funny posts with a pet won't irritate those who don't like animals.
You can make as many Instagram accounts as you want. According to the information on the Instagram website, you can manage up to 5 accounts concurrently from a device. But when writing this article we added 9 accounts on a device and, probably, we could add more.
You can add accounts using an Instagram app or browser.
This method is for smartphones. The social media doesn't have a desktop version, but you can download and install BlueStack - a smartphone emulator for Windows and Mac OS.
Go to the profile page in the Instagram app, tap your username. Or tap gear icon to open settings and scroll down, then choose Add or switch accounts.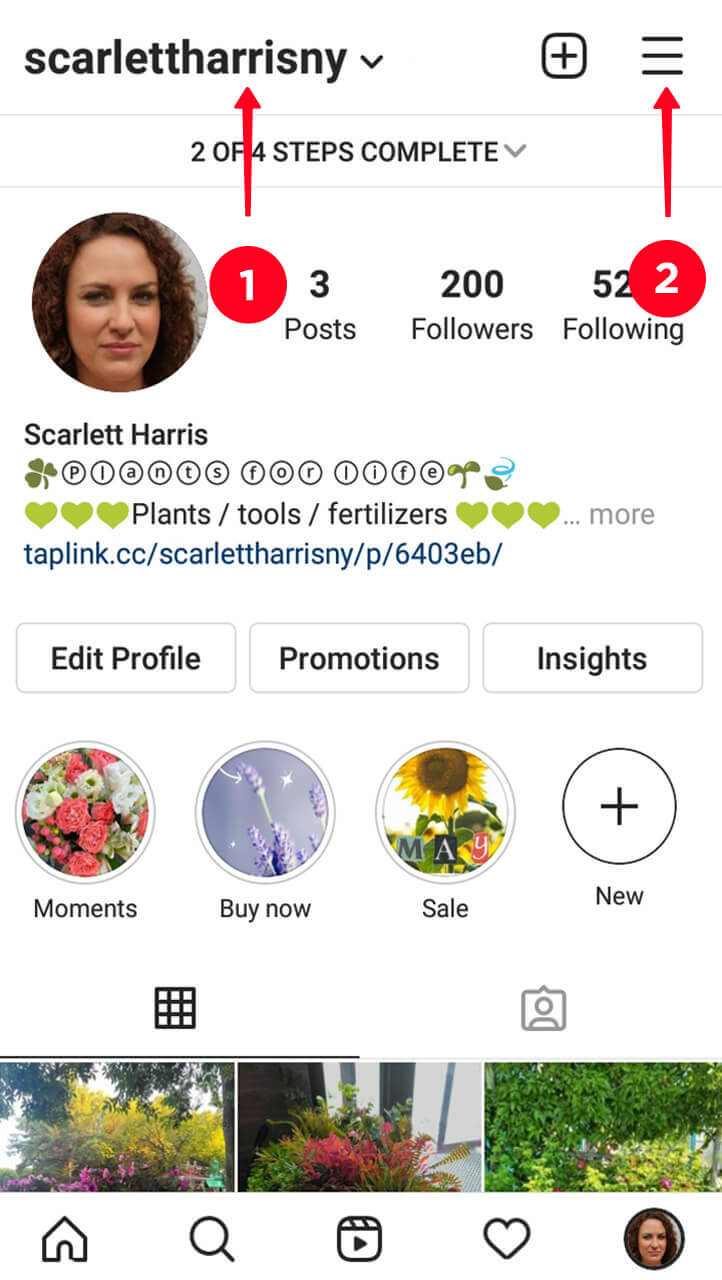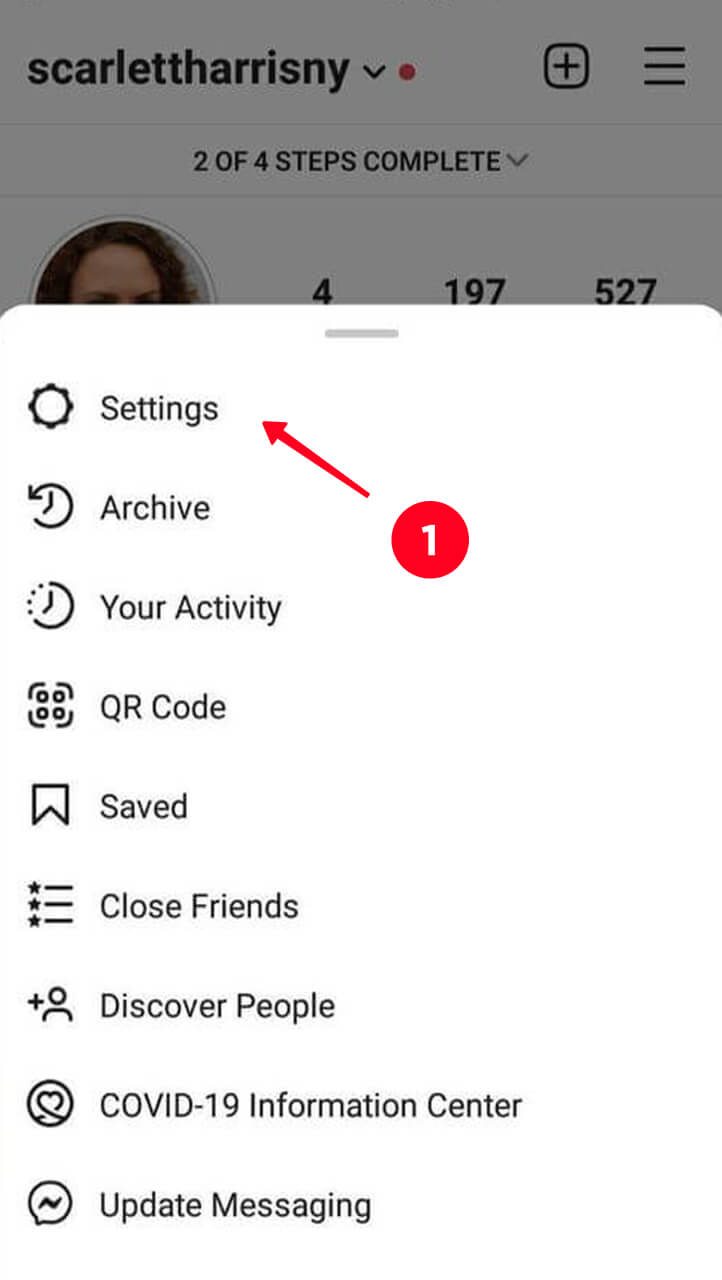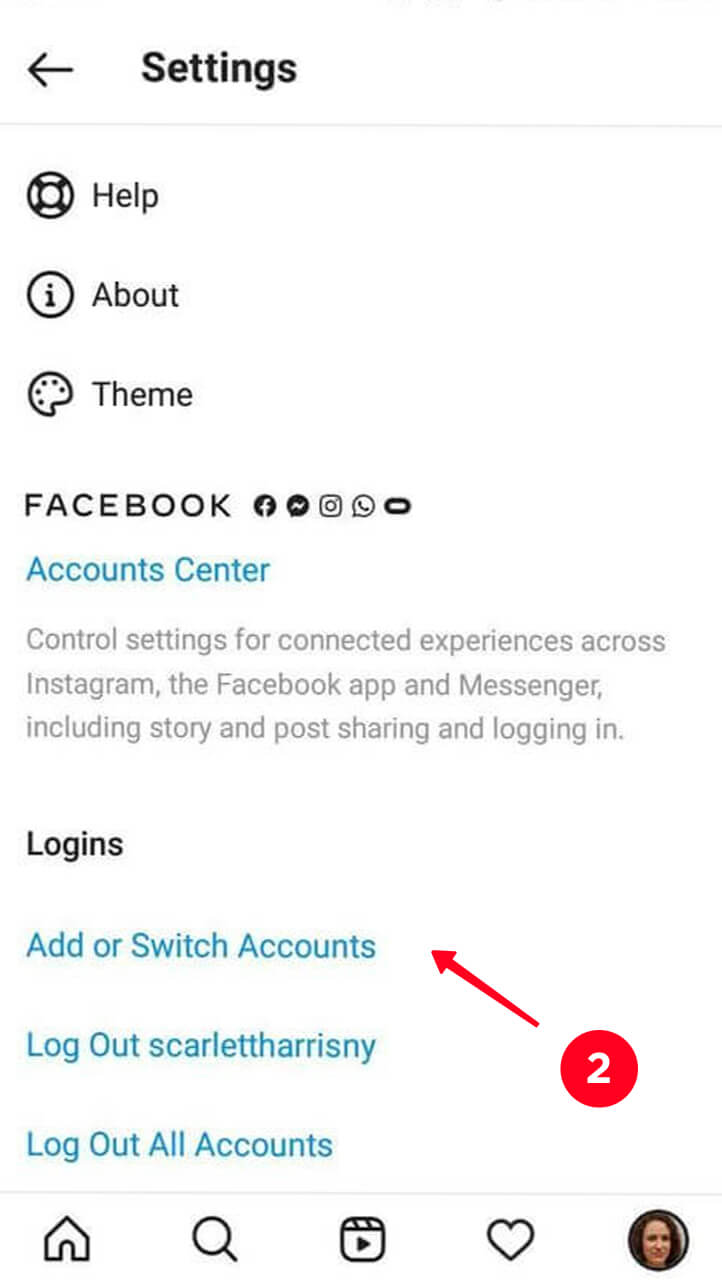 Now you can see a list of accounts you've logged in. Here you can switch between them. At the end of the list, there is the option to add another Instagram account. You should tap it.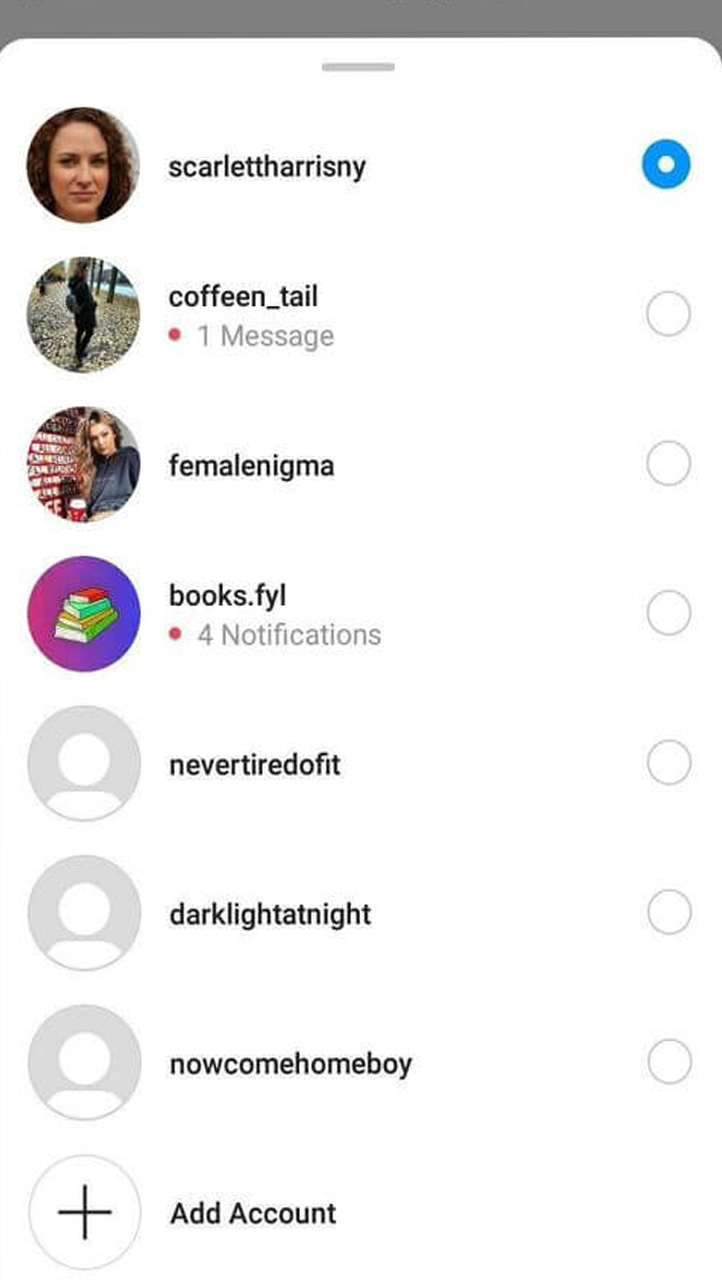 Then tap Log into an Existing account if you want to add a second Instagram account that already exist. Log in on the opened page.
Or tap Create New Account to make a new Instagram page. Fill all necessary fields to set up your second account. After registration, you'll be automatically authorized.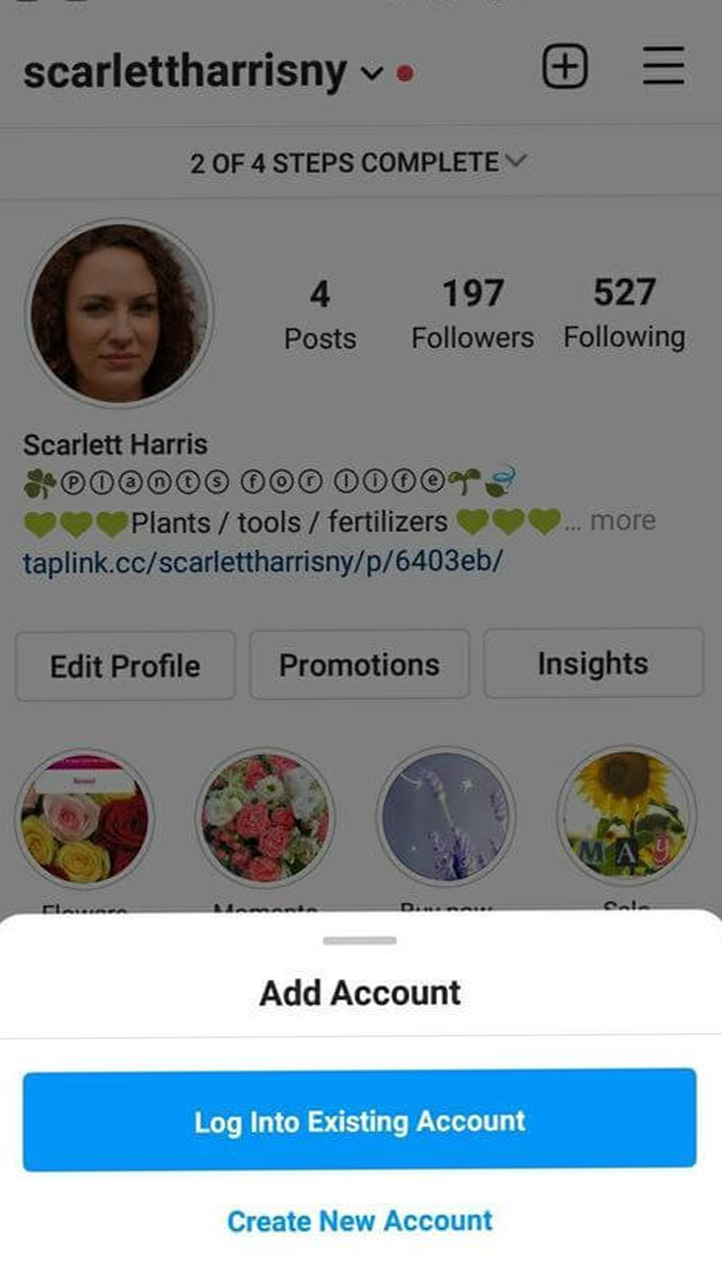 To add a second Instagram account from a browser, click your avatar at the top of the page. Choose the option Switch Accounts. There appears a list to manage multiple accounts and easily switch between them.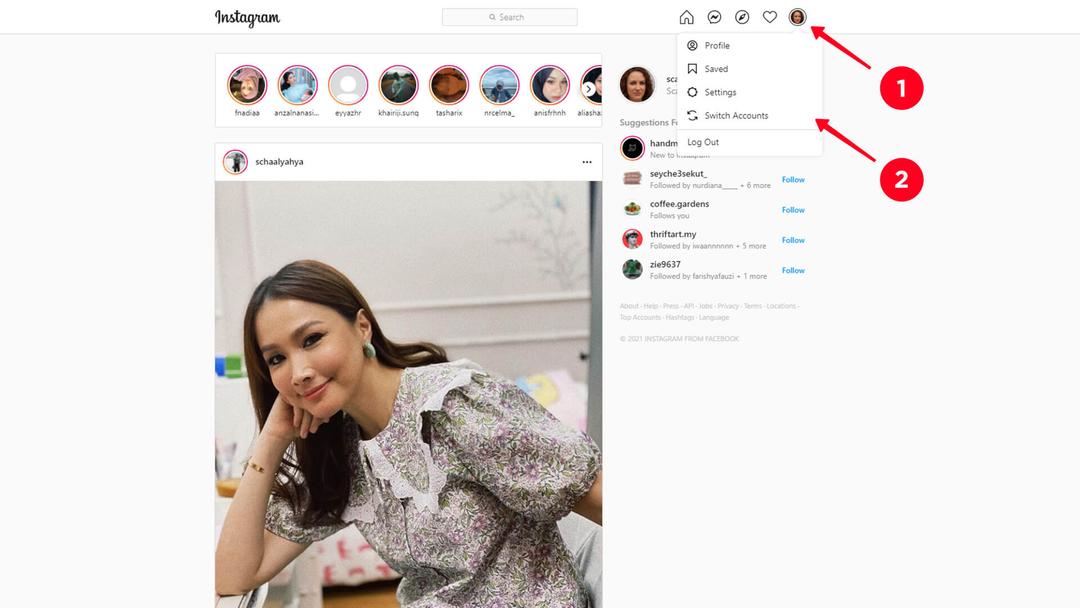 Click Log into an Existing Account to add the one you've created before.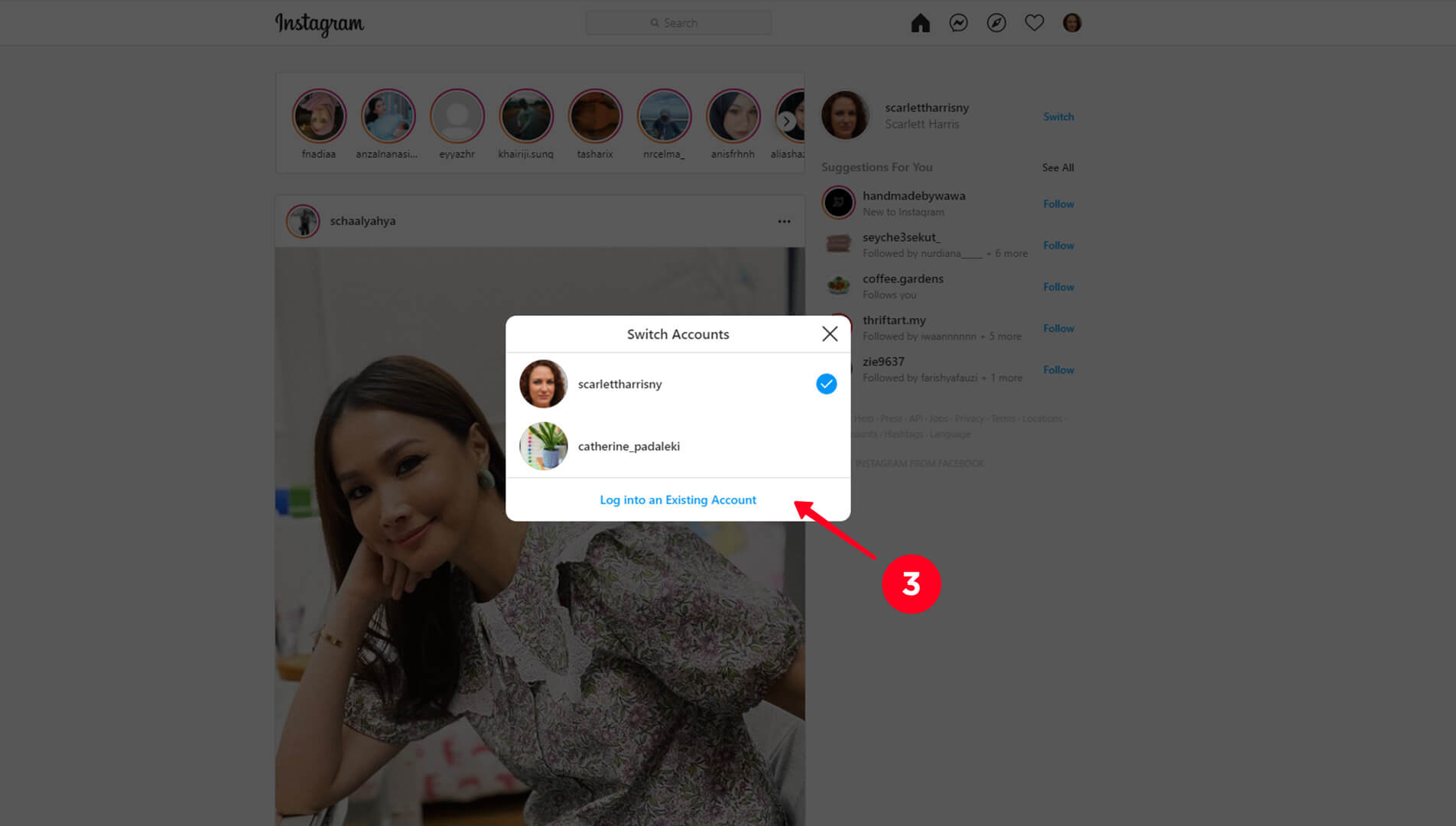 It's better to create a second account on Instagram in a new incognito tab. Otherwise, you have to log out all the accounts you've authorized to get to a sign-up page.
In Microsoft Edge and Chrome, you can log in under another browser-profile to get to the Instagram sign-up page. Open a guest-tab, or create a new profile in a browser to save Insta login and password.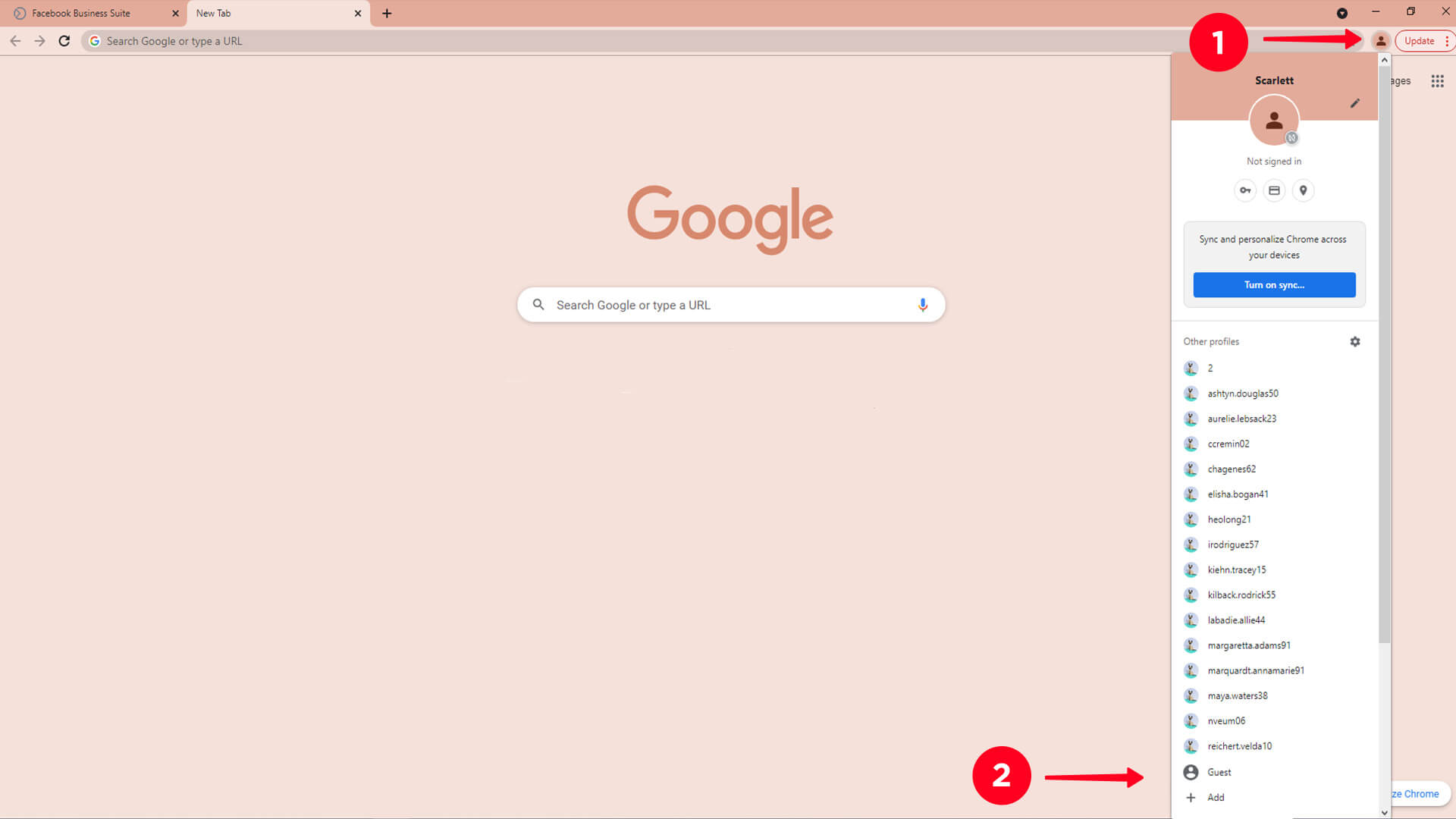 Open the website, click Sign up and key in an account data. Save login and password in the popped up window if you are authorized in your browser-profile.
If there is a necessity to use more than 5 accounts, create more browser-profiles. Save different IG accounts in each of them. Thus, you will be able to open different IG accounts in different windows. Add up to 5 Instagram accounts in every window.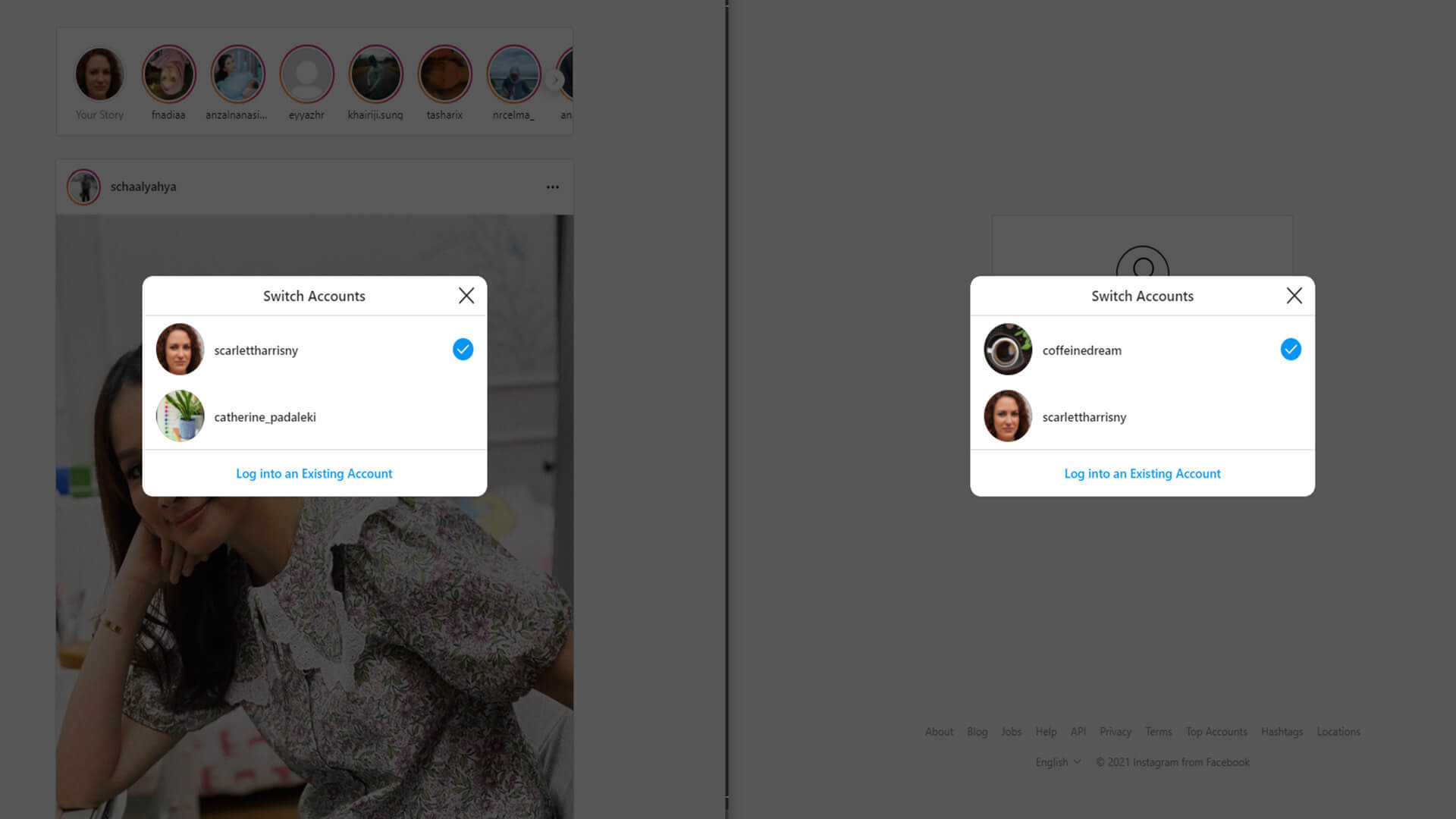 On the date of the article publication, there is the information on the Instagram website that users can't sign up accounts with one login. But the accounts created before the restriction remain their login data, even if it is the same. You can change it to make different, but there is no way back to one login for multiple accounts.
Apparently, it doesn't mean there is no way to make a second Instagram account with the same email. We linked 4 accounts to one email address. First, we added it for 2 accounts when we were signing up, and also changed email to the same one in other 2 accounts after registration. We could have added the same address to more accounts.
So, actually, you can have multiple Instagram accounts with the same email. As for the phone number, it works the same.
Although you can make two and more accounts on Instagram with the same email address or phone number, we do not recommend doing it. If Instagram put the restrictions, there were reasons.
Unique account data is also important for those who promote their page. Do not use others' emails to sign up, and give the login information only to your SMM specialists. Then, unwanted users won't get access to your page.
The social network provides an opportunity to remove an Instagram account from the list on a device to add other ones. Create lists of different accounts to have quick access to all your accounts.
To delete an Instagram account from the list, you need to log out. Go to the account you want to delete. Make sure you are in the right profile by looking at the first avatar on the top of the feed page or the avatar on the profile page.
Open the menu with a gear icon and scroll down. Choose Log out username at the bottom of the screen to remove the Instagram account. You can also clear the list by tapping Log out all accounts.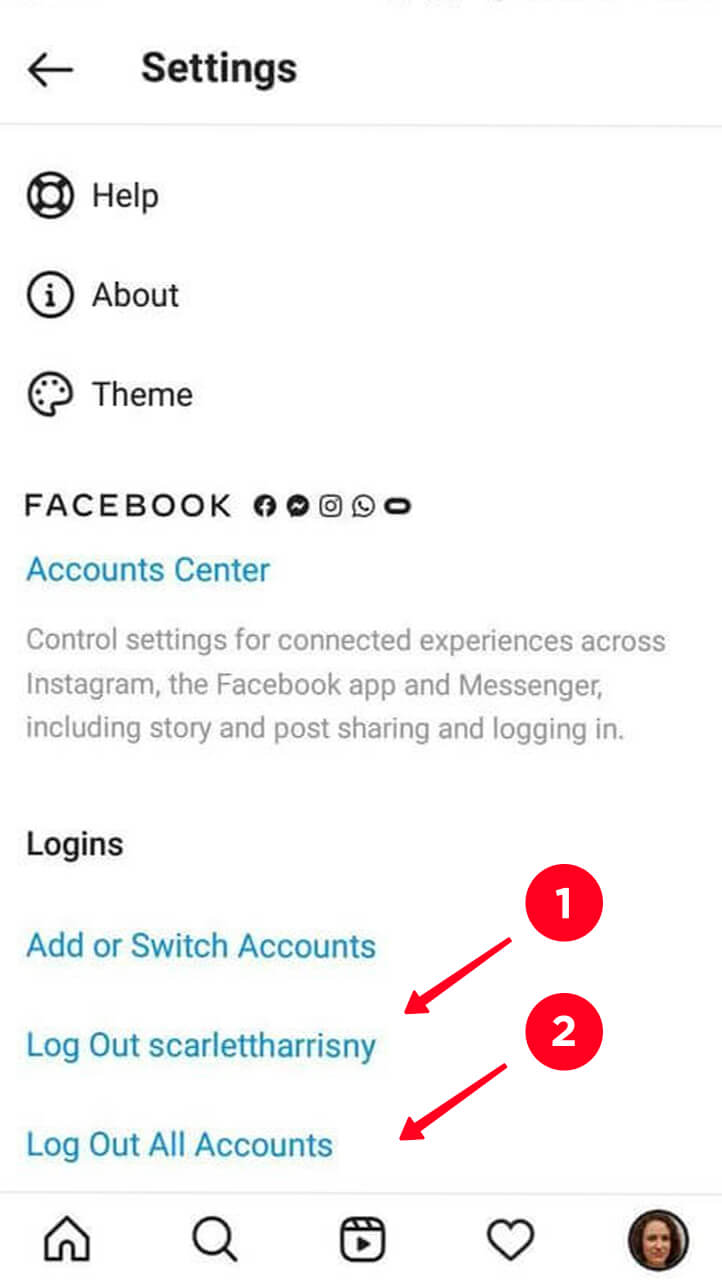 You can link all your Instagram accounts to one Taplink account. This is a tool that makes adding more than 150 characters to your Instagram bio as well as adding as many clickable links to your bio as you want possible. In fact, if you promote your brand on social media, there is much more to it, read about all the features here.
Open your Taplink to add another Instagram account. Tap your avatar at the top right and choose My profiles in the drop-down menu. Tap a blue button with a plus.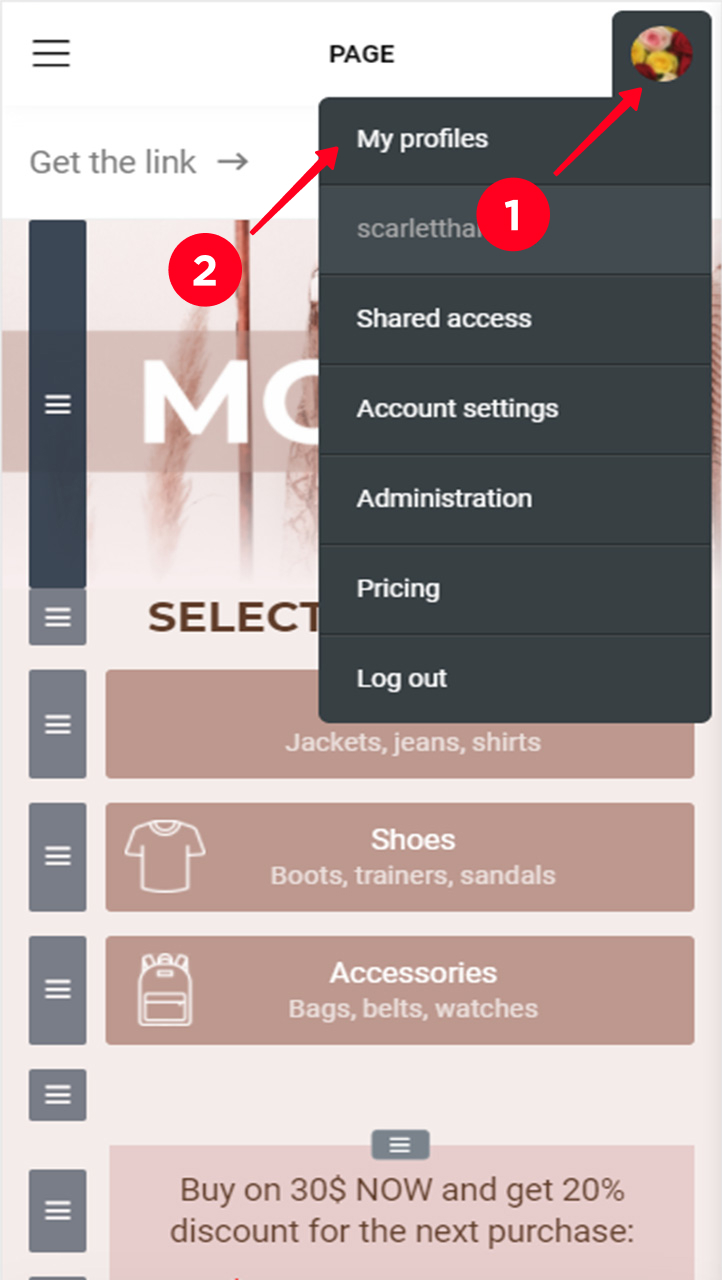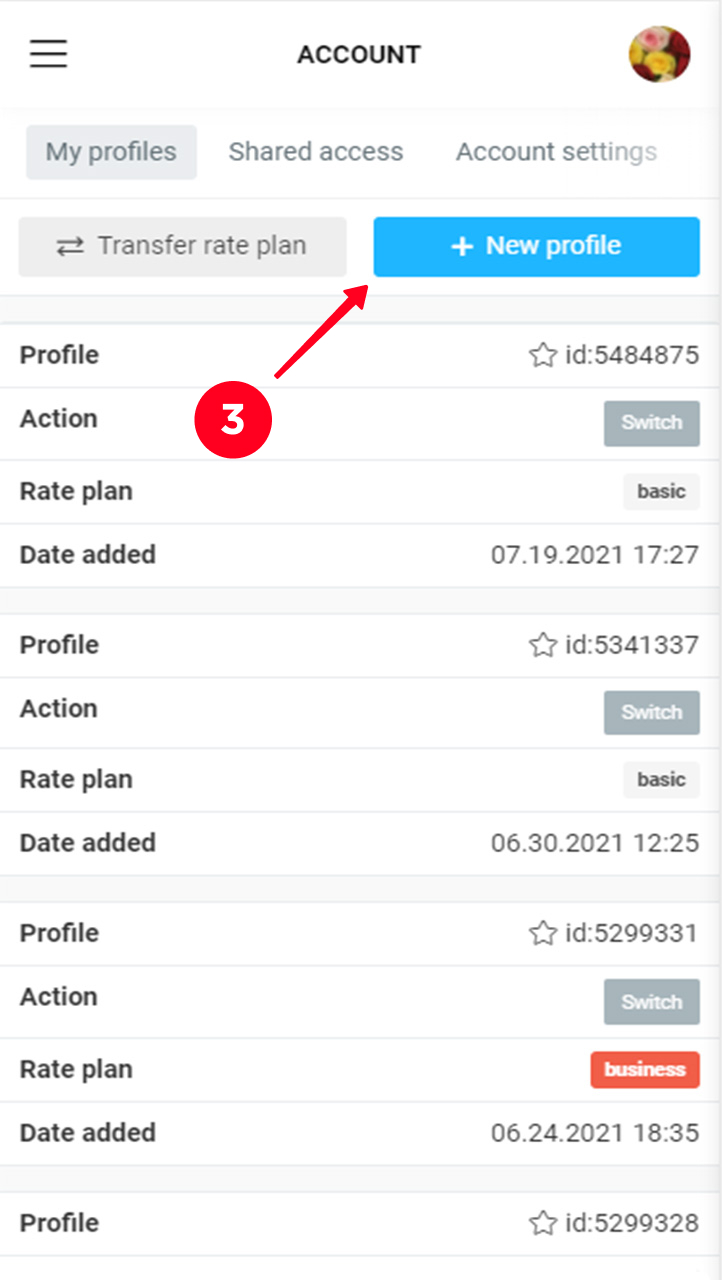 Create another page for your new Instagram account. You can use templates to do it quickly. There are templates for various niches on Taplink. They are available for all signed-up users. Let's look at some examples: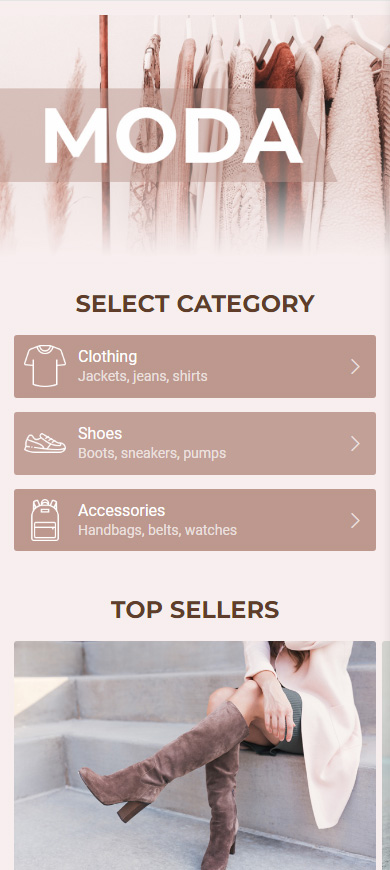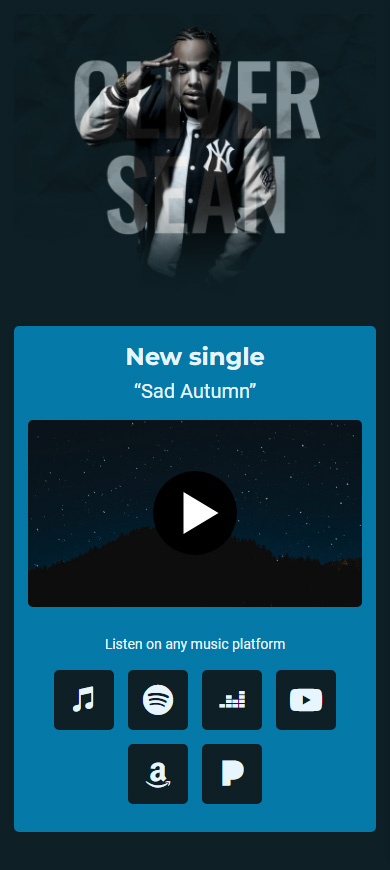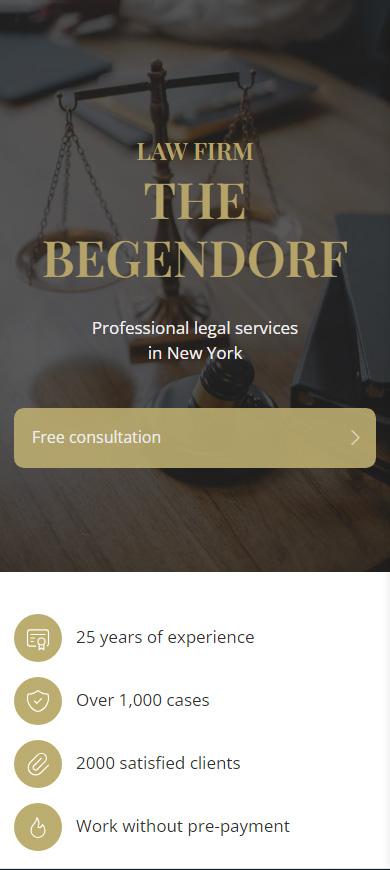 When you've added and set up multiple Instagram accounts, you don't have to type email, phone or username and password every time to get into a profile. You get push notifications about new likes, comments, DM messages from all the accounts you've authorized. It doesn't matter whether you have a Personal, Creator or Business account.
In other respects, parallel accounts work independently of each other. You can't add a post or Story in all the accounts concurrently. Your followers won't know about your other profiles unless you publish the links. Content of your Private profile is not available for the subscribers of your other profiles.
You can create a second Instagram account from a phone, Android or iOS, or a computer. Make a new or log into an existing one. Though you can add multiple Instagram accounts with one email or phone number, you better don't.
No matter how many accounts you have, all their landings can be managed from one Taplink account.