How to copy Instagram captions and comments | iPhone, Android, PC or Mac

Updated July 05, 2023
Julia Moore
Content Marketer and Writer
The Instagram app doesn't allow copying post captions and comments. From this article, you will learn how to bypass this restriction and easily copy text. You can do it both on iPhone or Android device.
If you're looking for ways how to copy a comment or a post caption on Instagram, we want to give you detailed instruction on that with screenshots for better understanding. Choose one that the most appropriate for you — from a browser app on the phone or a desktop website.
In case, if you wish to share not only text part but the whole post, read our article about the repost ways.
Please note: mobile browser steps are the same for Android and iPhone.
Instagram app won't let you copy text under posts. So you need to open it in the browser and get the text there.
01. Open Instagram and choose the post.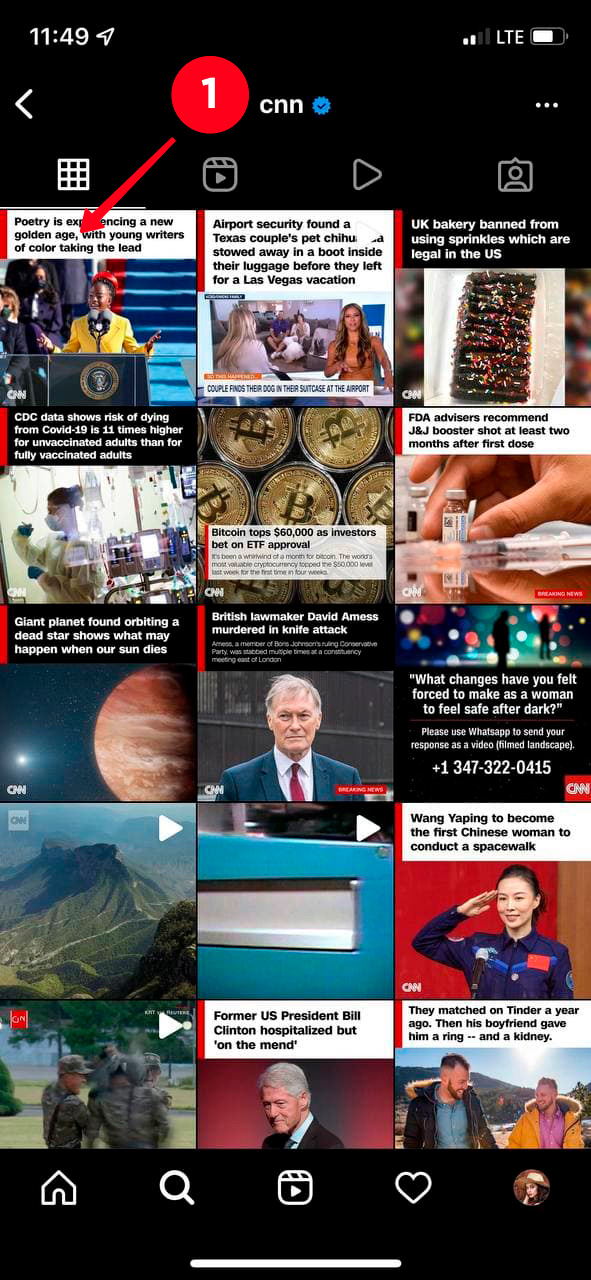 02. Tap the three dots in the upper-right corner of the publication.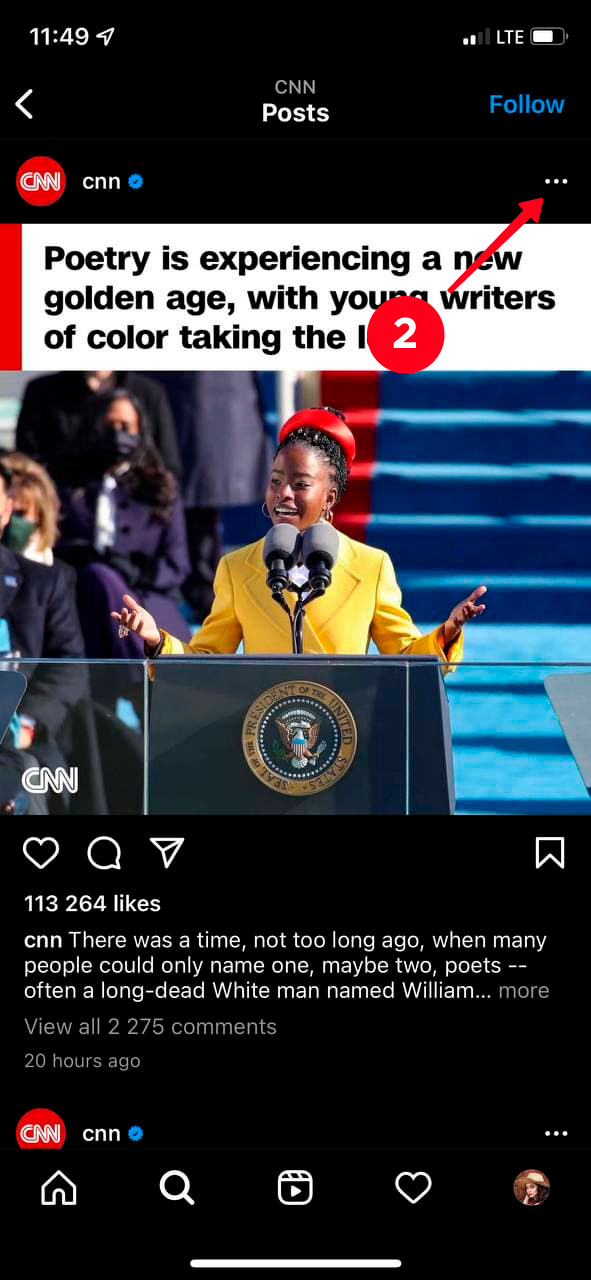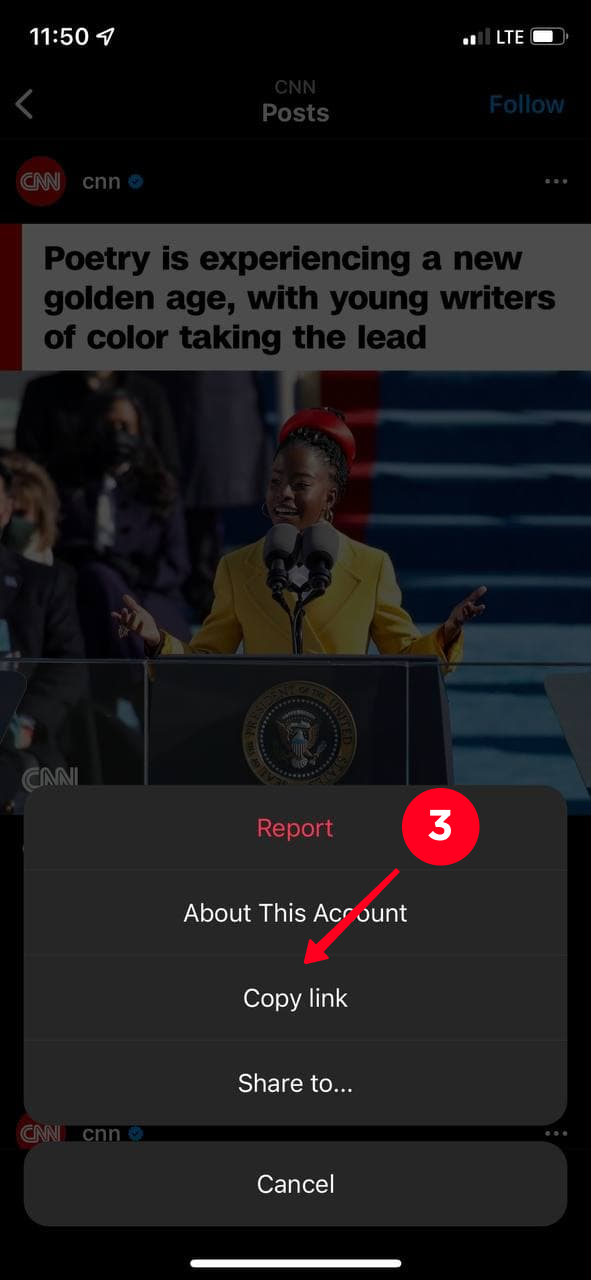 04. Open a mobile browser. Add a copied link to a search bar.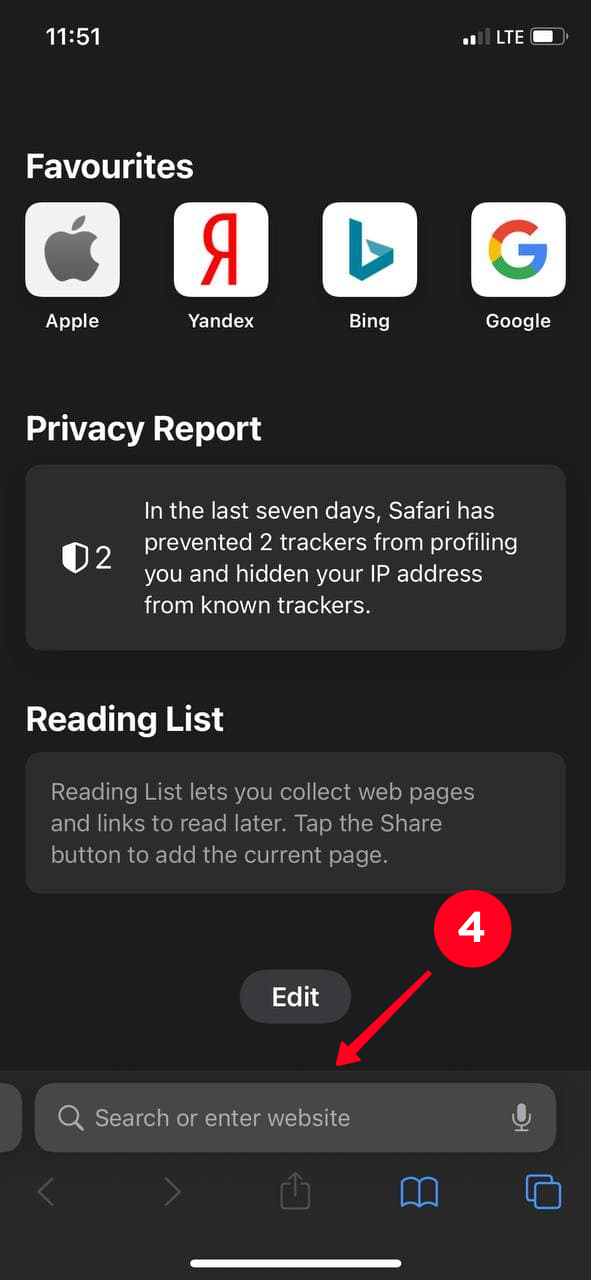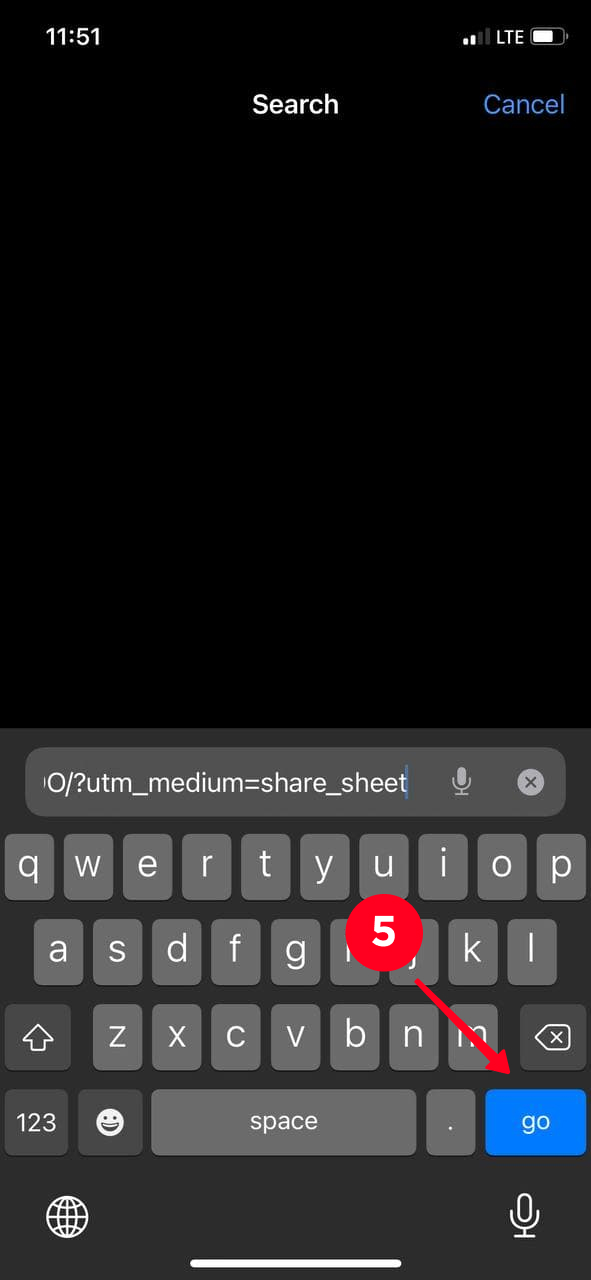 06. You can see the Instagram post that you chose. Tap somewhere in the text and hold untill you see the buttons.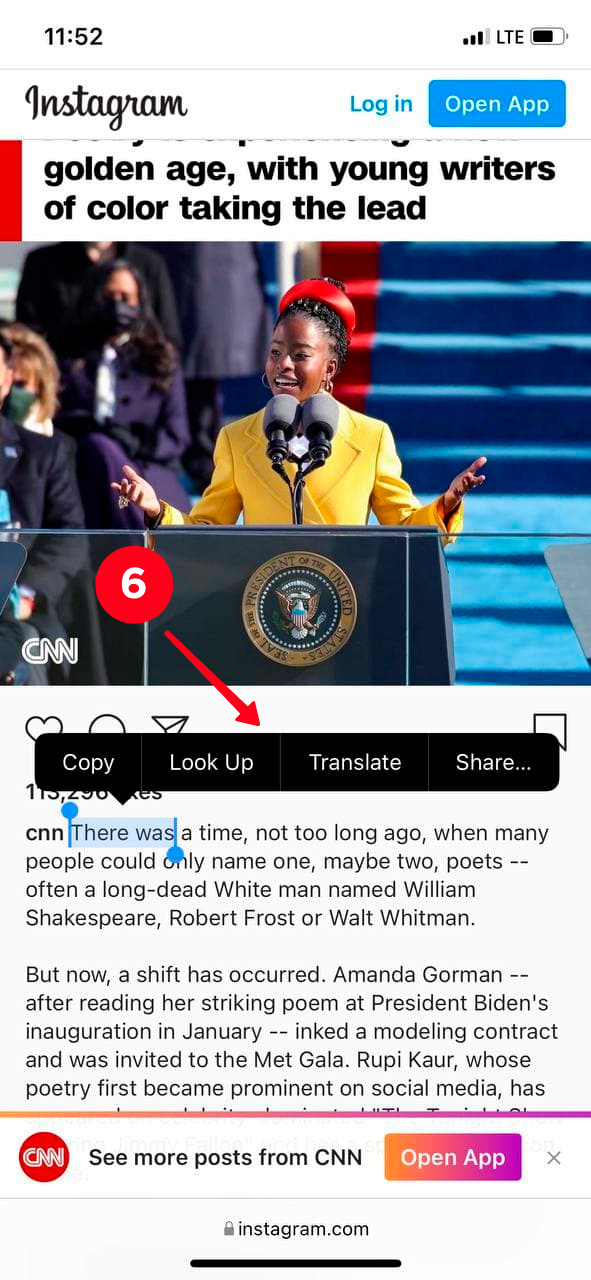 07. Then, choose the needed part of the text by the two buttons that you can see at the beginning and end.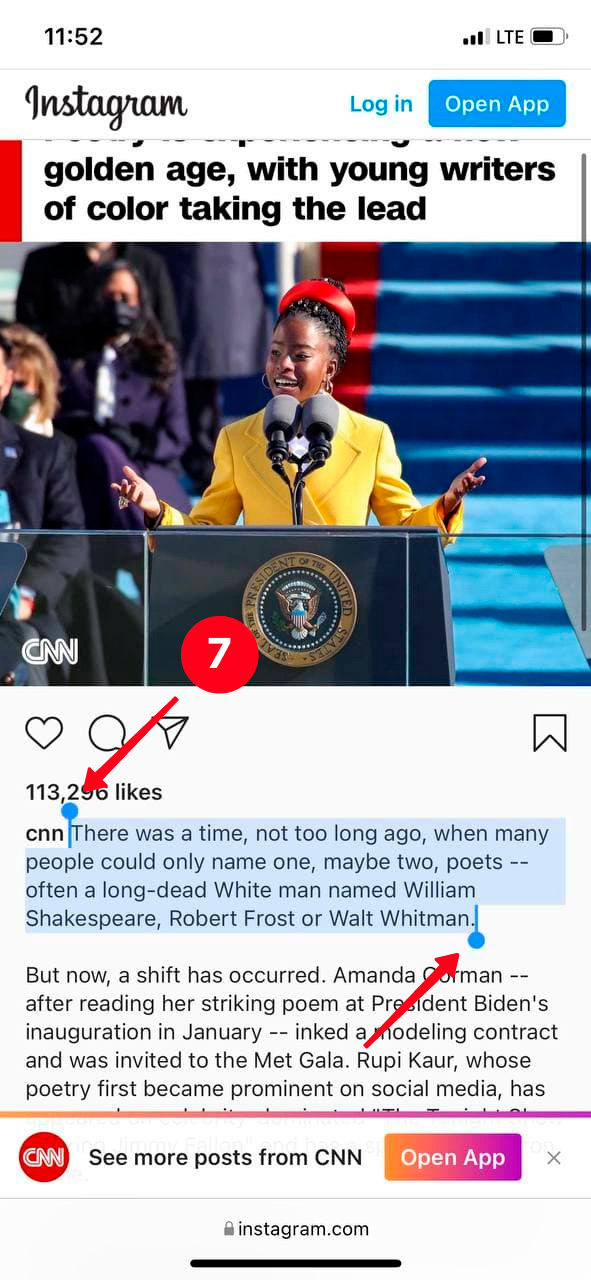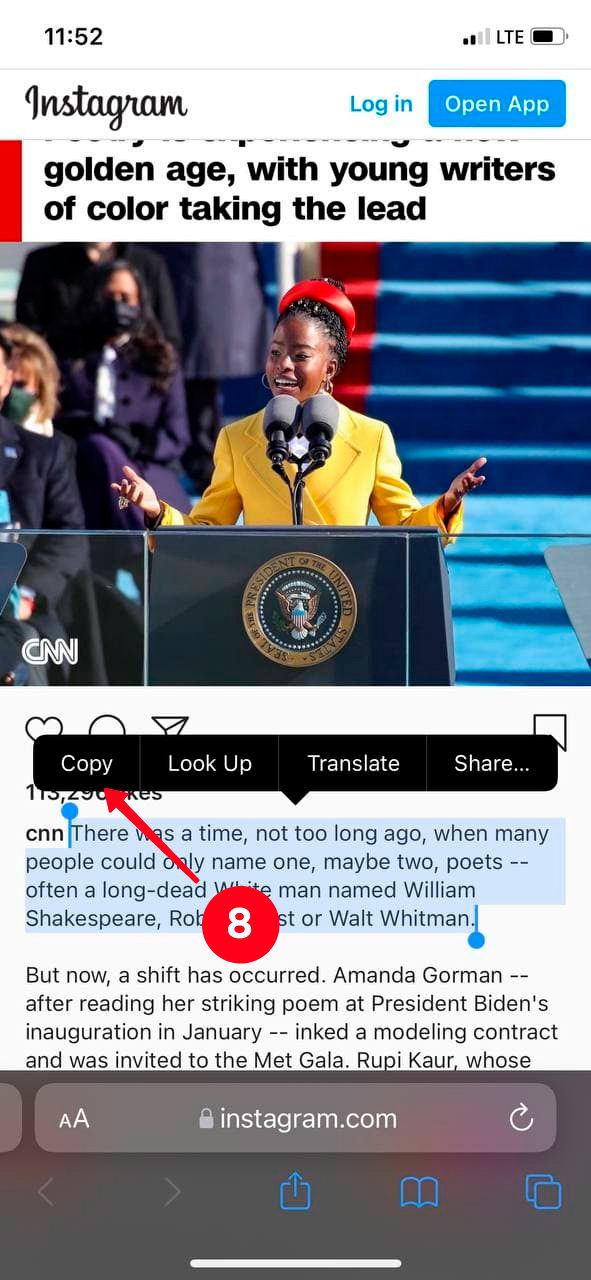 There are no limits for caption copying via the Instagram desktop site. You can get any text there.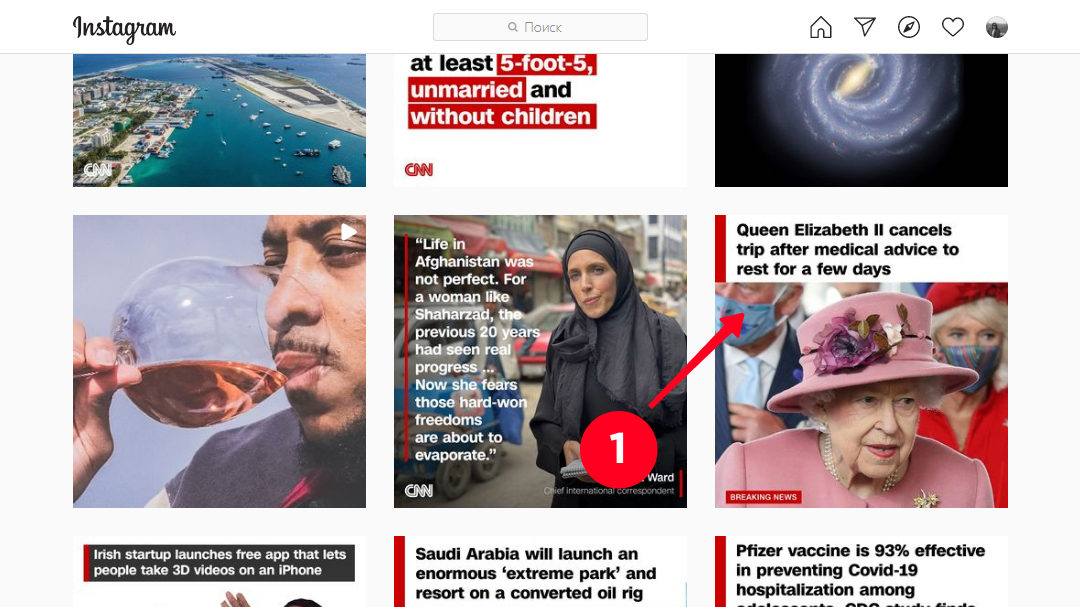 02. Select the text fragment that you want to copy. Left-click, hold on and move a computer mouse to change the highlighted area. Press Ctrl+C.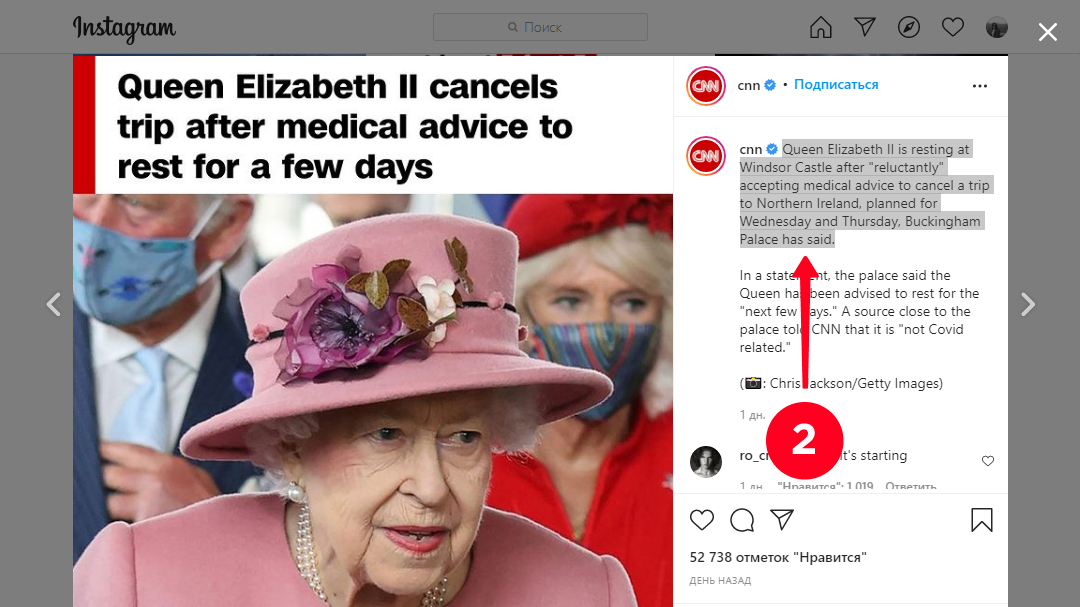 Now that you've copied text from Instagram, you can paste it whenever you want. If you want, you can delete the original comment or whole post.
Users copy captions or comments for various reasons. Here, we want to mention some of them.
Share only a part of the whole Instagram post with other people.
A group of people holds a giveaway on Instagram, so each of them have to make a post with the same caption. It's easier to copy the text from one account and share it with other members. You can add posts both in the app and Instagram browser version.
Add comments from your Instagram account as examples of feedback on your website. If you don't have it, use Taplink. It's an advanced bio tool that helps people tell about themselves using texts, icons, designs, photos, videos, share their messengers, socials, and links to websites. Add a caption from your own post if it's really important for you or place positive comments about your products if you're an owner of an online shop, for instance. Sign up and start creating a stunning landing page!
Please note: do not copy Instagram captions text from other users' posts to create your own! An author of this post can report on you. Instagram will estimate it as an intellectual property violation, so your page can be banned.
Now, you know how to copy captions and comments text on Instagram from mobile and desktop browsers. Don't use these texts for creating a post.
Paste copied comments or captions from your own posts to Taplink to share information with your followers that seems to you important.