1) Click "Add block" to add a block. Select "Media and text".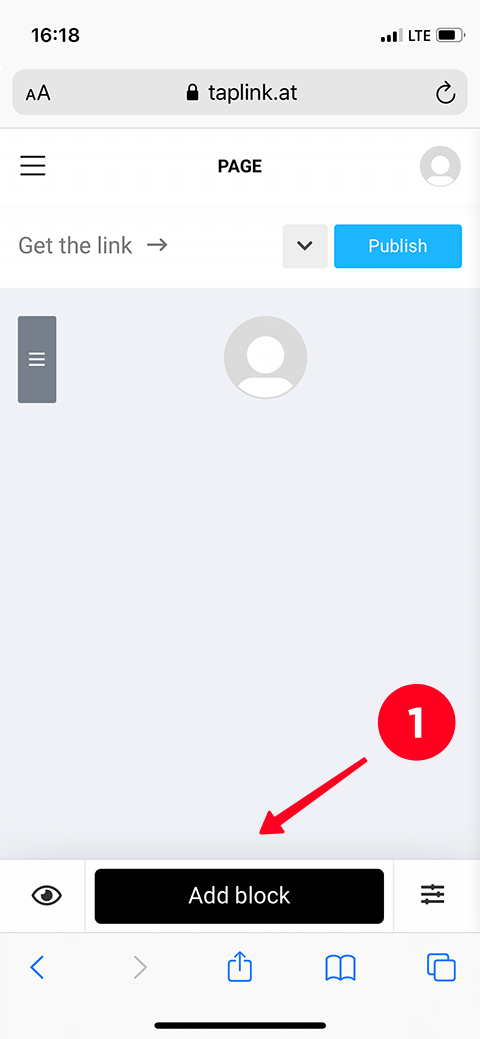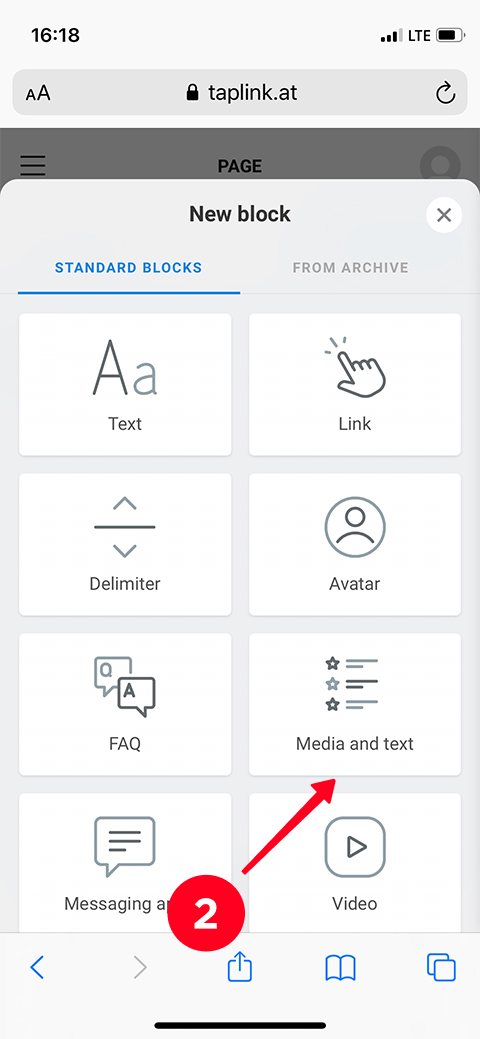 2) Fill in the "Headline" and "Text" fields.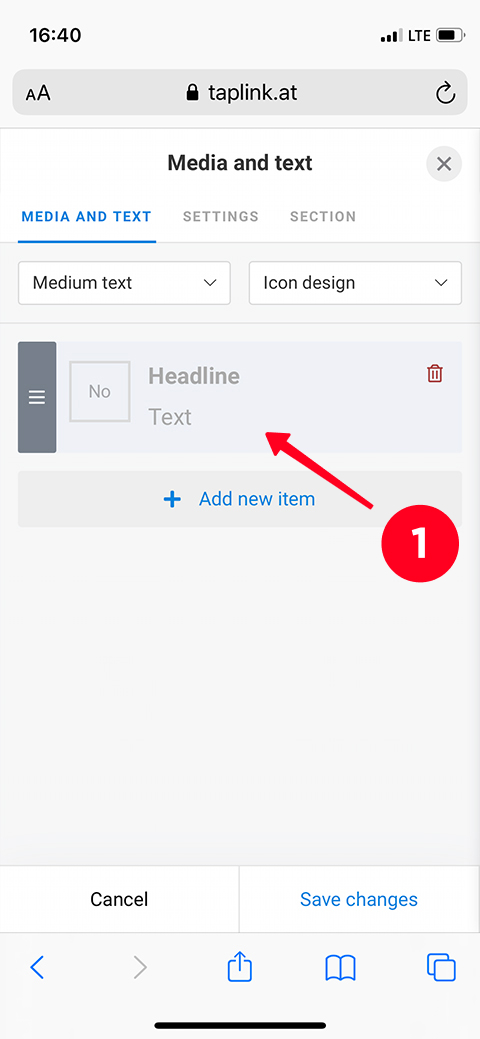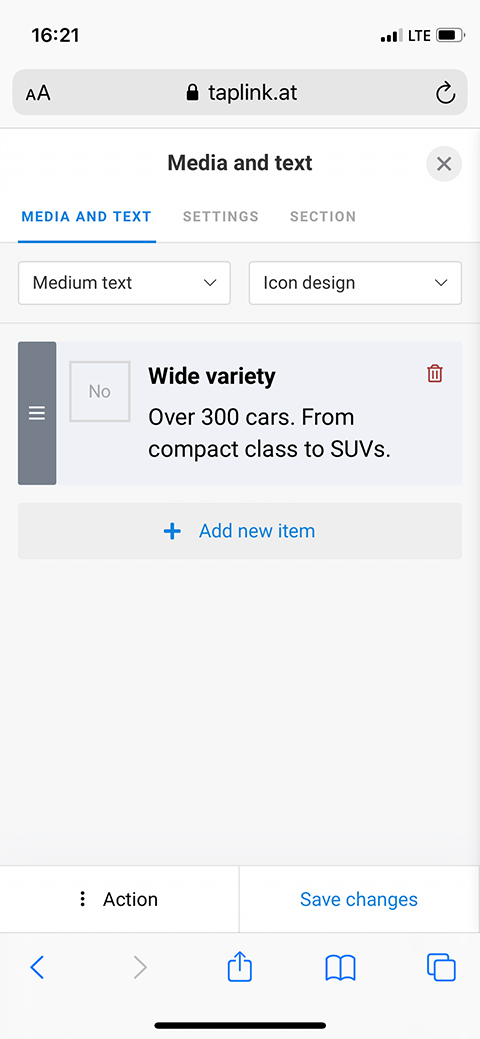 3) Click the icon to choose an icon from the library, or click the "Image" tab to upload your own image.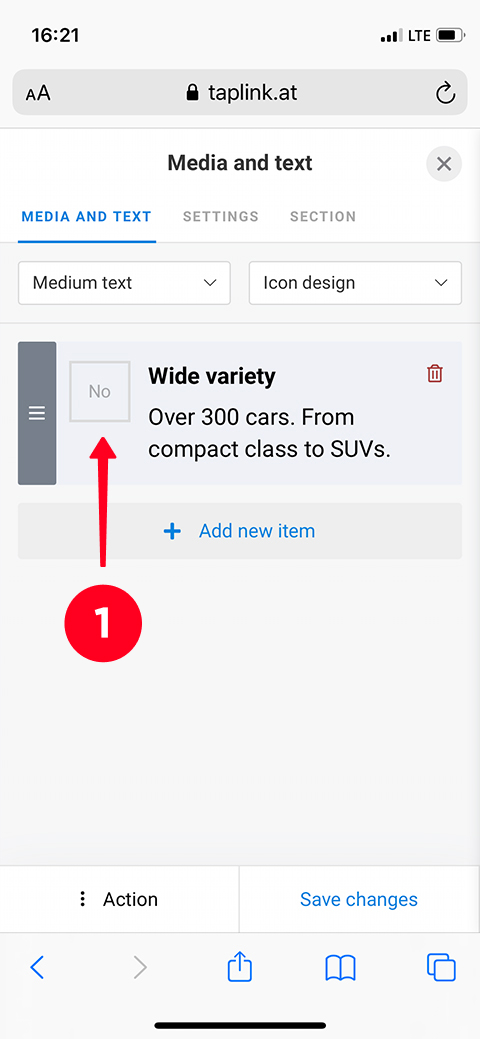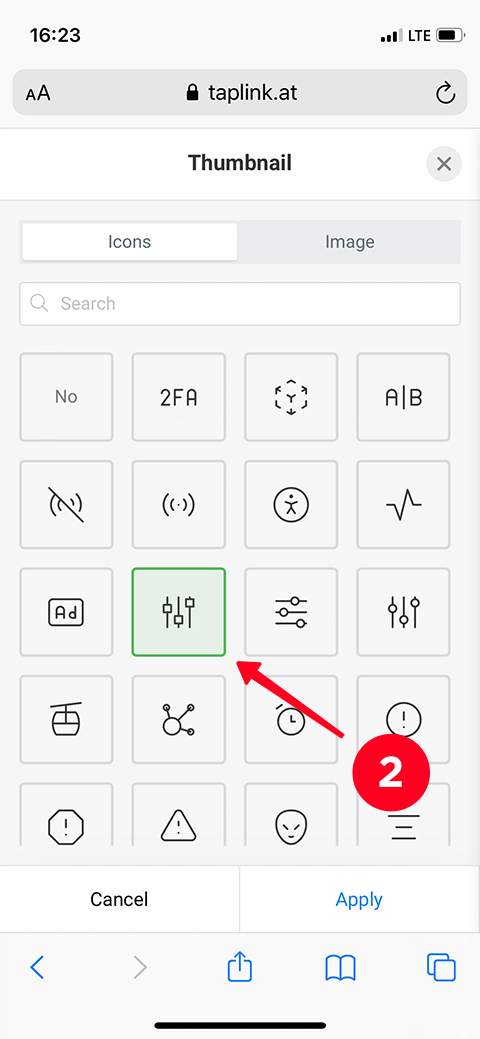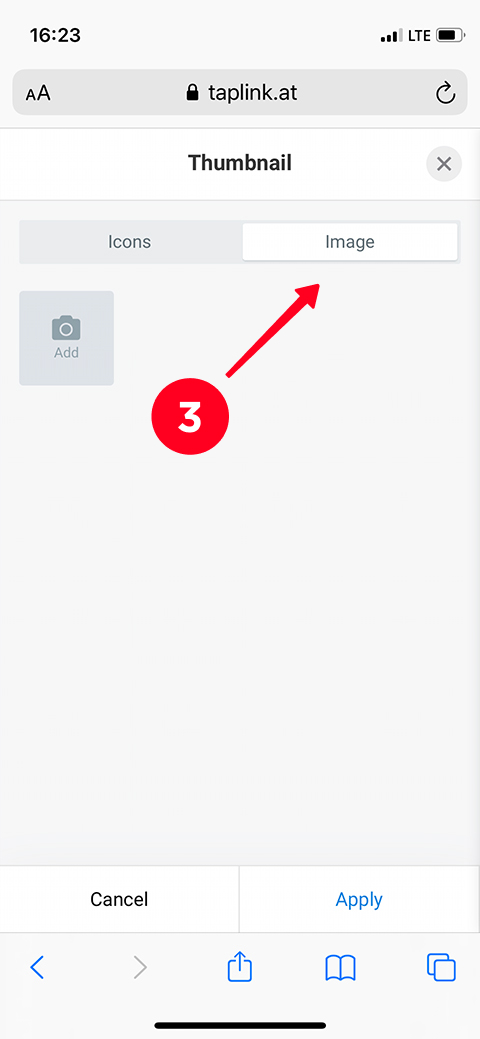 Please note:
— use English to search for the icon;
— when uploading your own image, it will be cropped at a ratio of 1 to;
— uploading your own images is available on paid plans. You can choose a plan on the
Pricing page.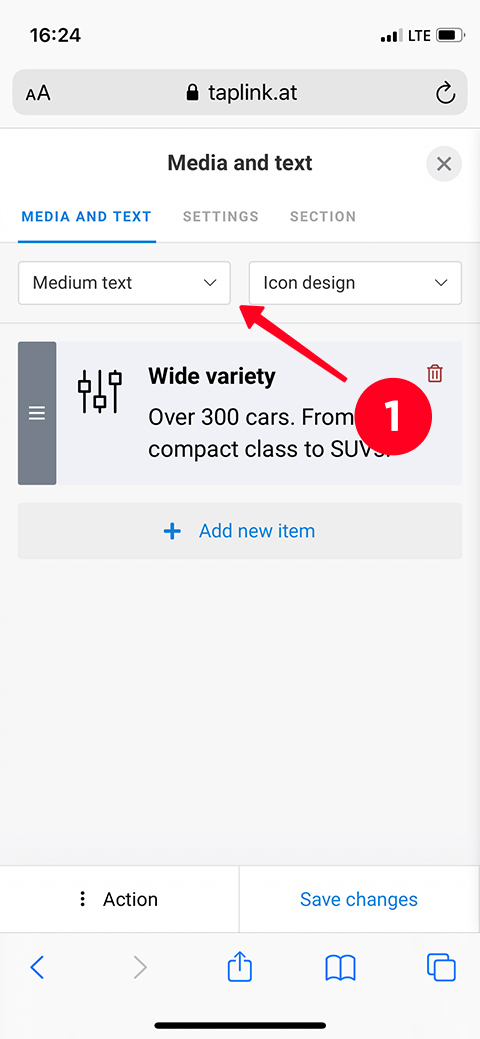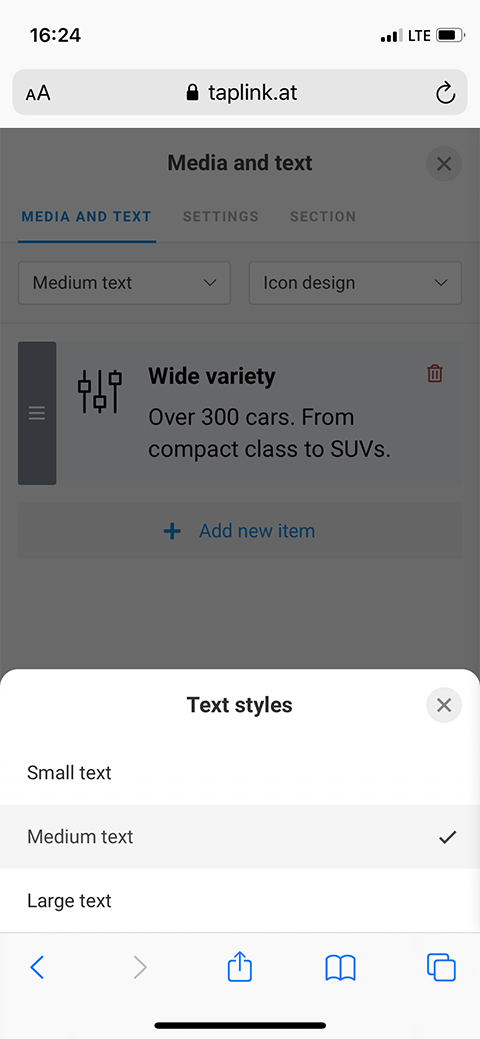 5) Customize icon design. Choose the style, shape, size and color.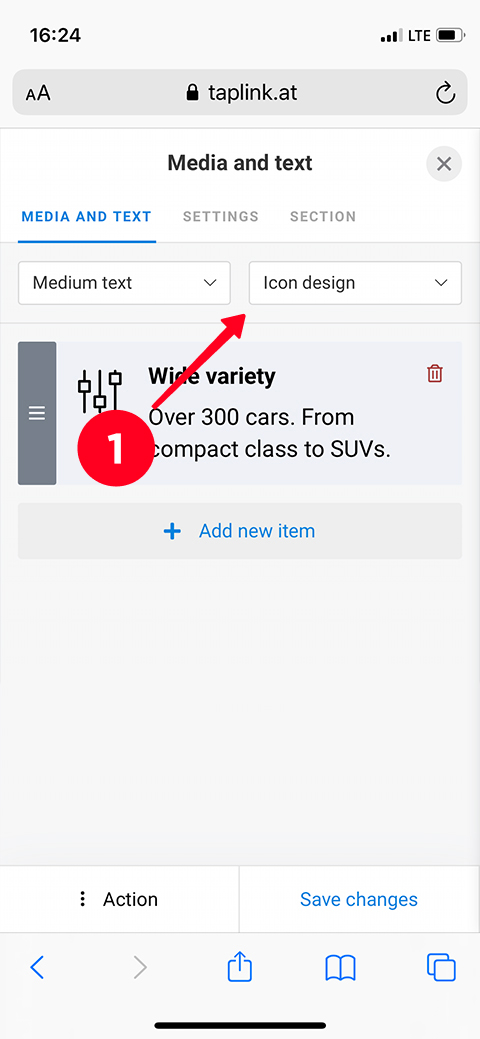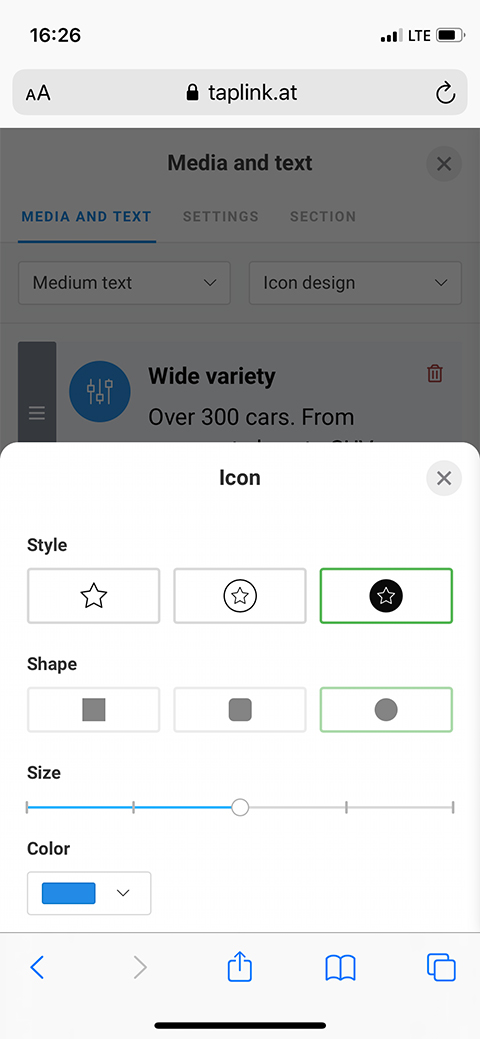 6) To add more items click "Add new item".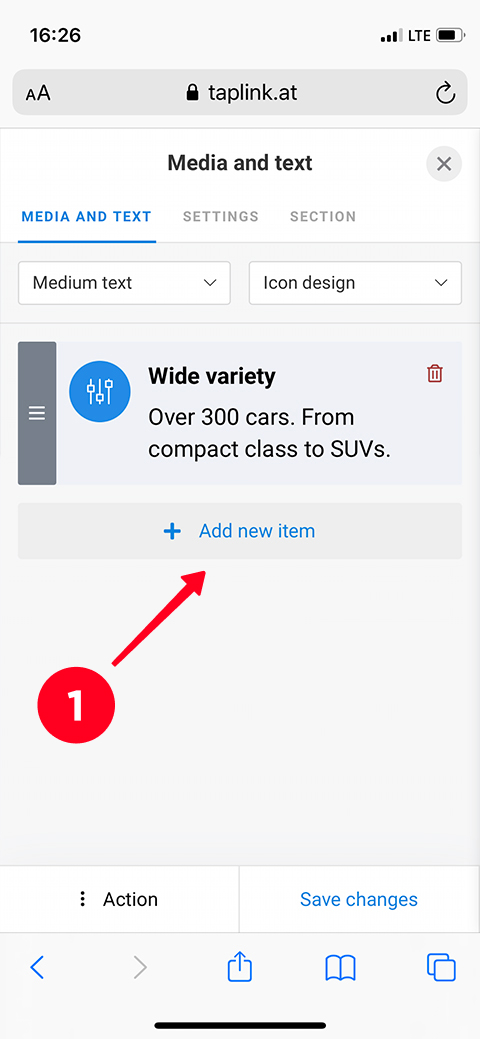 7) On the Settings tab you can change the general settings for the block: "Hide block", "Show according to schedule", "Show by days of the week".