How to go live on TikTok: ultimate guide

Updated July 05, 2023
Julia Moore
Content Marketer and Writer
You need to be popular to go live on TikTok. You need to host streams to get popular. This is a kind of vicious circle. Now we will tell you how to break it.
Only users with more than 1,000 TikTok followers have the button to start a live video.
Here is how you can go live on TikTok:
Tap the plus.
Scroll the list to Live.
Tap GO LIVE.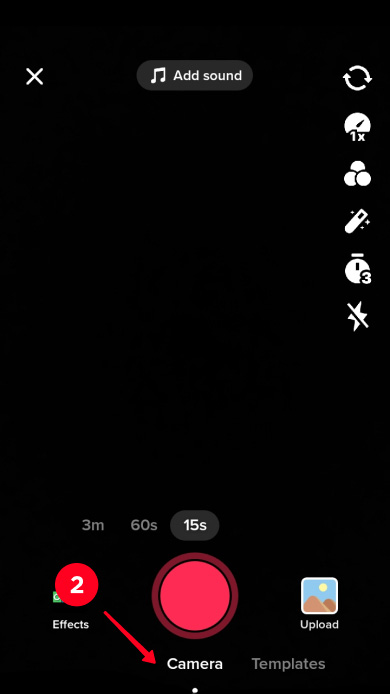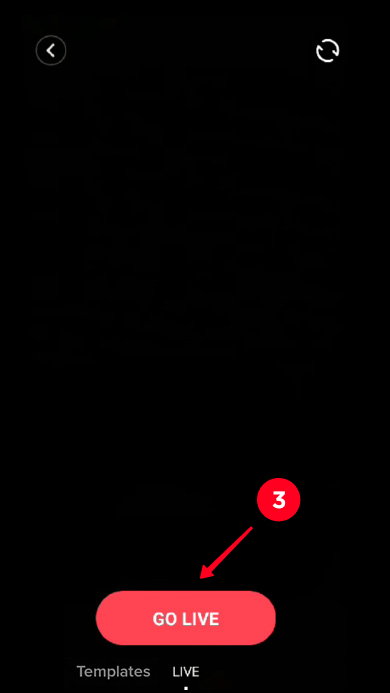 If you haven't got 1,000 TikTok subscribers, you won't see the Live feature.
Don't worry, you are not the only one who quests for how to go livestream on TikTok without a hundred followers. This is one of the ways to make money on TikTok that people choose most often. So the problem is common, and the answer has been found.
One of the methods to go live without enough followers is contacting TikTok support. We've tried this method, but it didn't work. Nevertheless, users keep suggesting it as a solution. That's why you may want to try it yourself.
Here is how you can ask the TikTok support team to give you the feature for going live:
Tap the three lines.
Go Settings and privacy.
Choose Report a Problem.
Tap the feedback icon.
Tap the report a problem icon.
Fill the field.
Write "Hello, I could previously go live on TikTok, but now I can't. Would you add the Live feature to my account again? My followers would like me to livestream. Thank you." Or your own version with the same idea.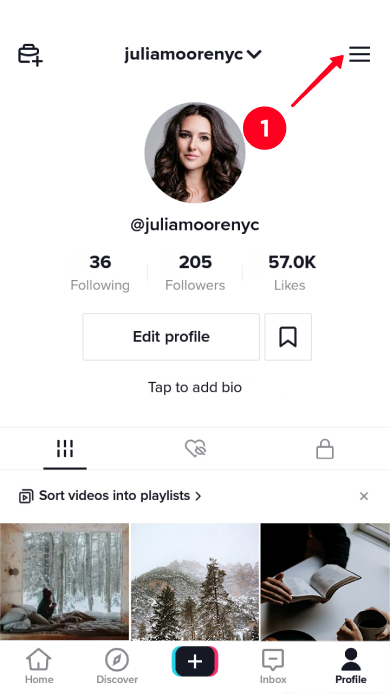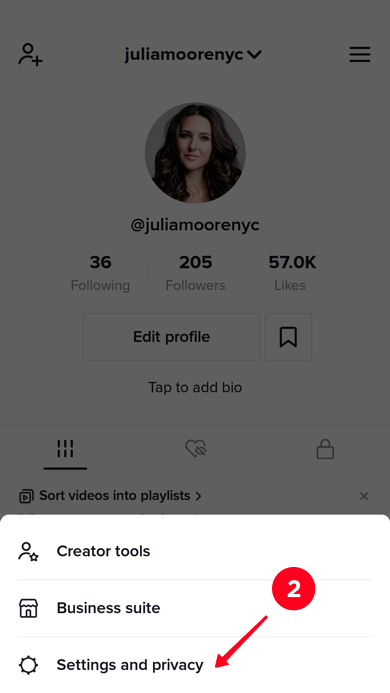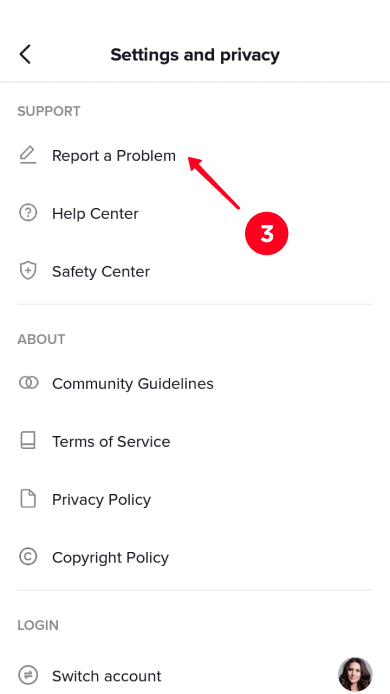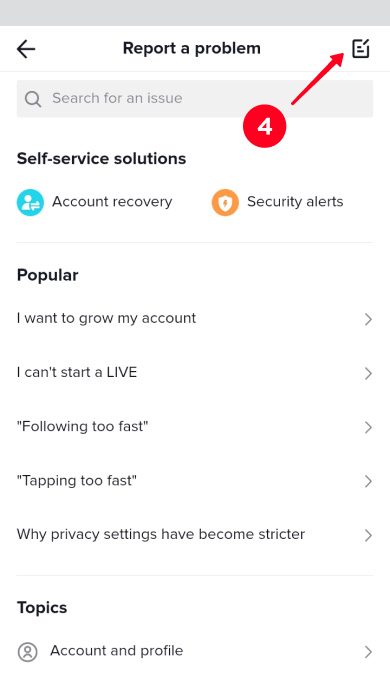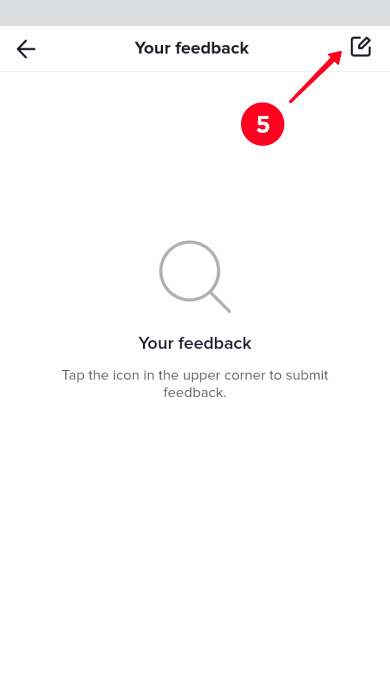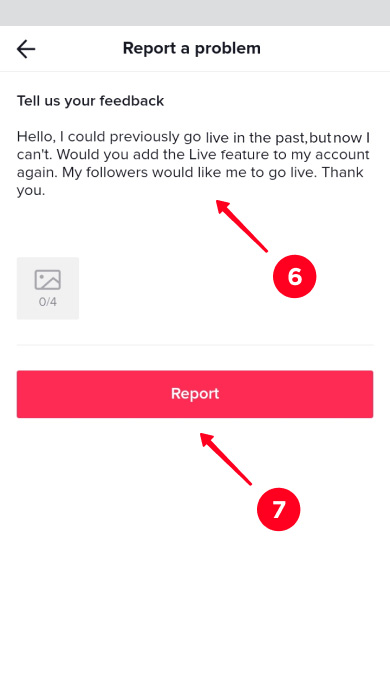 We received the answer the same day. TikTok support team replied that our account has a chance to go live if we are creators with inspiration and provide high-quality content. Not that they refused the request, but we haven't got the feature.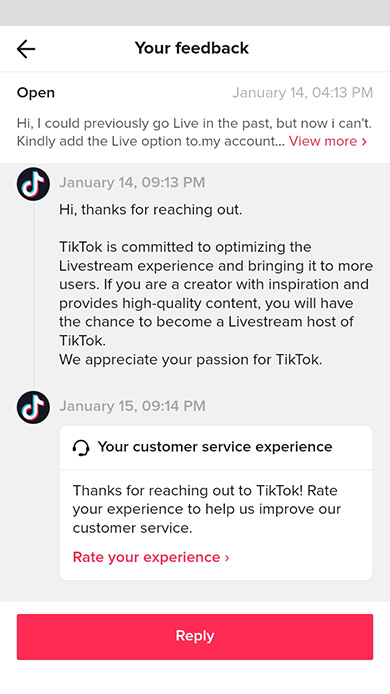 As you see, asking the TikTok team doesn't always work. That's why we suggest one more solution for those who want to go live without 1,000 followers.
Invite your TikTok audience to watch your live stream on another platform, where you can broadcast with any number of subscribers. There you can chat with users, make money, and expand your audience.
Let your TikTok audience know that you are going live. Post a video announcing it. You can also send the invitation in DM to the followers you follow.
You can choose any platform you like. If you've never streamed, we suggest the following options to you.
Instagram. You don't need a single follower to go live there, unlike TikTok. Beware, a user should have an IG account to watch your live video. Viewers can donate with the badges. But this is a beta feature and you may not have it. If it's not available, you can add a link in your bio, where users can donate.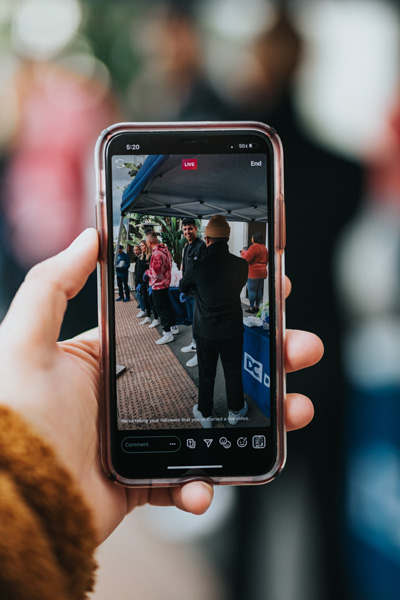 YouTube. You must have no less than 50 followers to go live from your smartphone, which is much less than on TikTok. Or you can go live from your computer with any follower count. Users don't have to create a YouTube account to watch your stream.
Viewers will be able to donate if you've got 10,000 YouTube subscribers, and the total view time of your videos is more than 4,000 hours. If you haven't reached this success, add a link under your live video. It must lead to the page where users can donate.
Online streaming platforms. You have more features for communicating and making money on these platforms. But the free plan is likely to be not enough, and you will have to pay. Consider hosting a live stream for your TikTok audience in YellowDuck, OBS Studio, LoolaTV. We wrote about them here.
We recommend creating a landing page and adding its link to your TikTok bio. Add the link to your live stream and information about it on the page. Tell users about it in a video or message when announcing you are going live. Then you won't lose people on this long way from the announcement to the live stream.
Go Taplink to create the page. There, you can make the link to your stream into a bright button with animation. Write information about the date, time, and a couple of words describing the live. If your imagination goes on a roll, you can also place pictures, videos, and other elements.
Give users from TikTok the ability to donate if you want to make money when you go live. Add payment buttons for this purpose. Taplink has 40 payment systems that you can connect to. PayPal, Paddle, Stripe are among them.
Here are examples of pages for live streaming for your TikTok audience. Follow the links to get the page templates after a sign-up: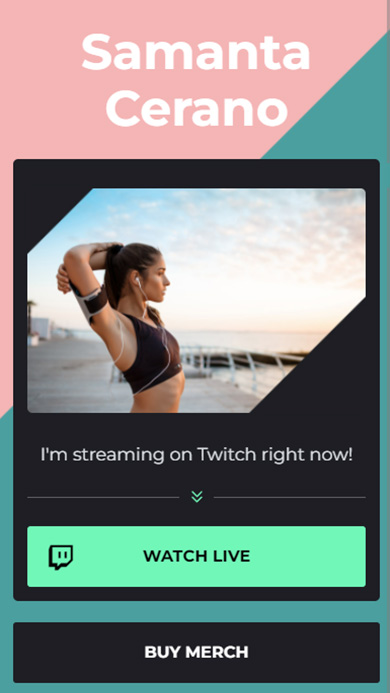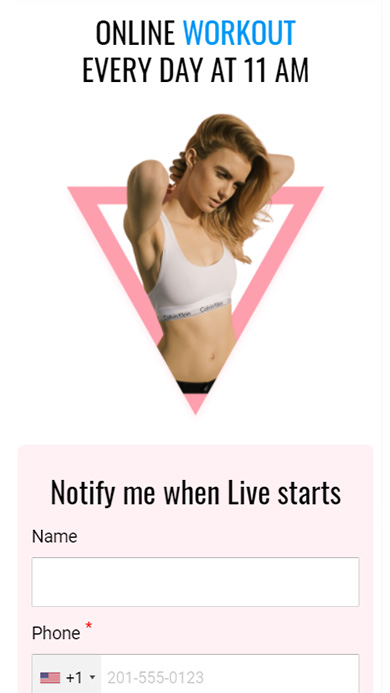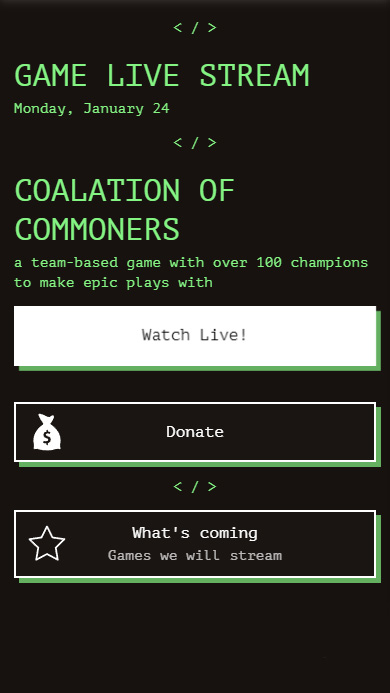 TikTok live videos are instrumental in gaining followers, so you definitely should use them in your marketing plan for this social network. If you have got 1,000 followers, you can use the app feature for streaming. If you haven't got enough subscribers, you can ask the support team to give you the feature.
But the only way to go live on TikTok that works for sure regardless of the number of followers is streaming on other platforms. Taplink pages will help to plan and host lives for your TikTok audience.