How to add links to Instagram Stories

A 15-seconds video is enough to engage a user. If they get interested, they want to learn more. Add links to your Instagram Stories to give the viewers more information.
Reading time —
11 minutes
There are two types of links that you can add in Instagram Stories — a swipe-up button and the sticker. The social media platform loosened its strict limits, and now everyone can share an external resource regardless of the number of followers.
If you have troubles when posting an Instagram story, read our
guide
.
Swipe-up links allow you to navigate users to any external website. At the bottom of an Instagram Story, they see an oval button with the words See More. A slight and intuitive move with the finger will get to the page.
The button in a story may also be a boosted post. You can read about them here. We will not talk about them in this article.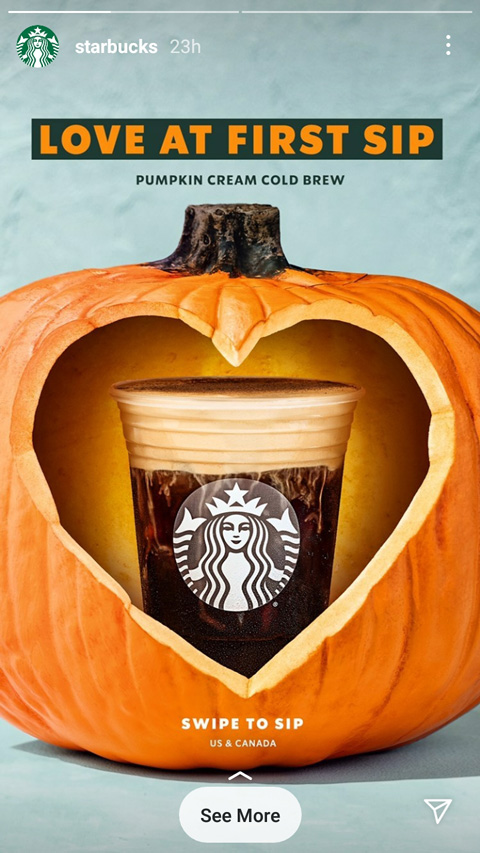 Instagram announced that swipe-up link in Stories has been retired from August, 30, 2021. This is what top digital marketing websites say. For example,
The Verge
. But at the time of publishing the article, September 2021, the feature still works. Probably, it is disappearing from the Instagram app gradually.
You can add the swipe-up link in Instagram Stories too if you have a verified Instagram account or more than 10,000 followers.
Tap the chain icon at the top.
Choose Web Link.
Put the address in the website field.
Tap Done.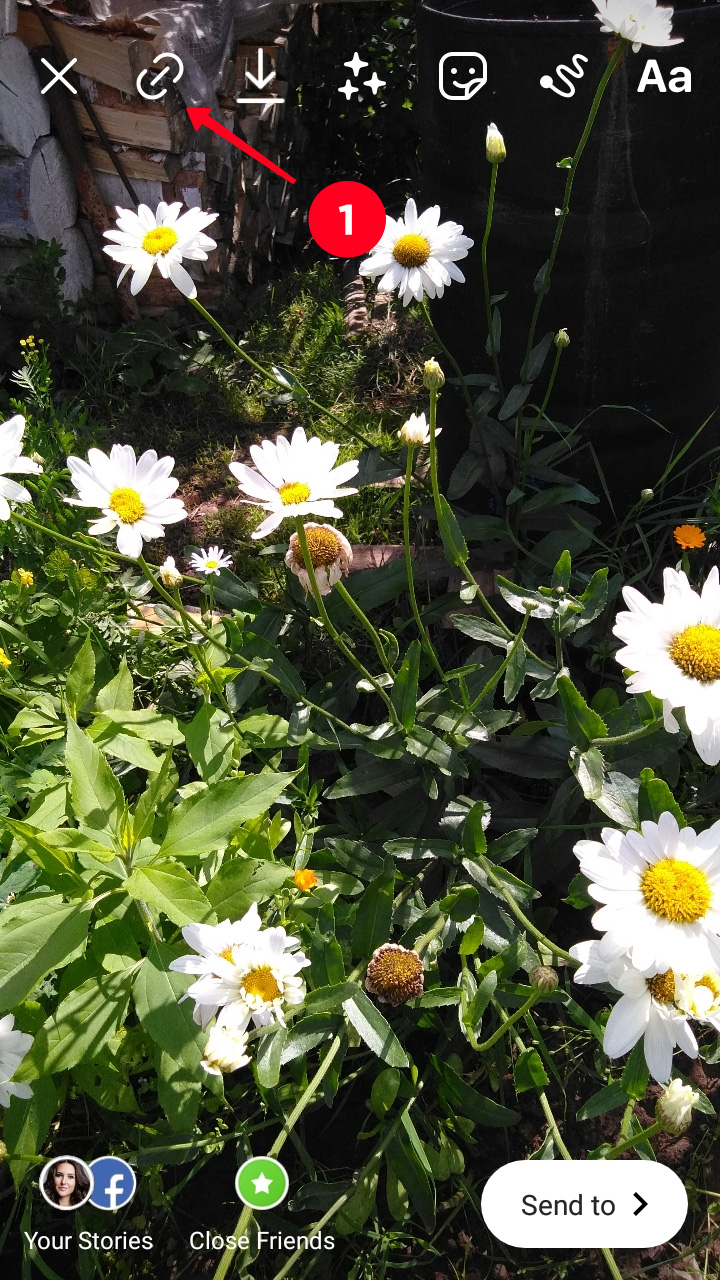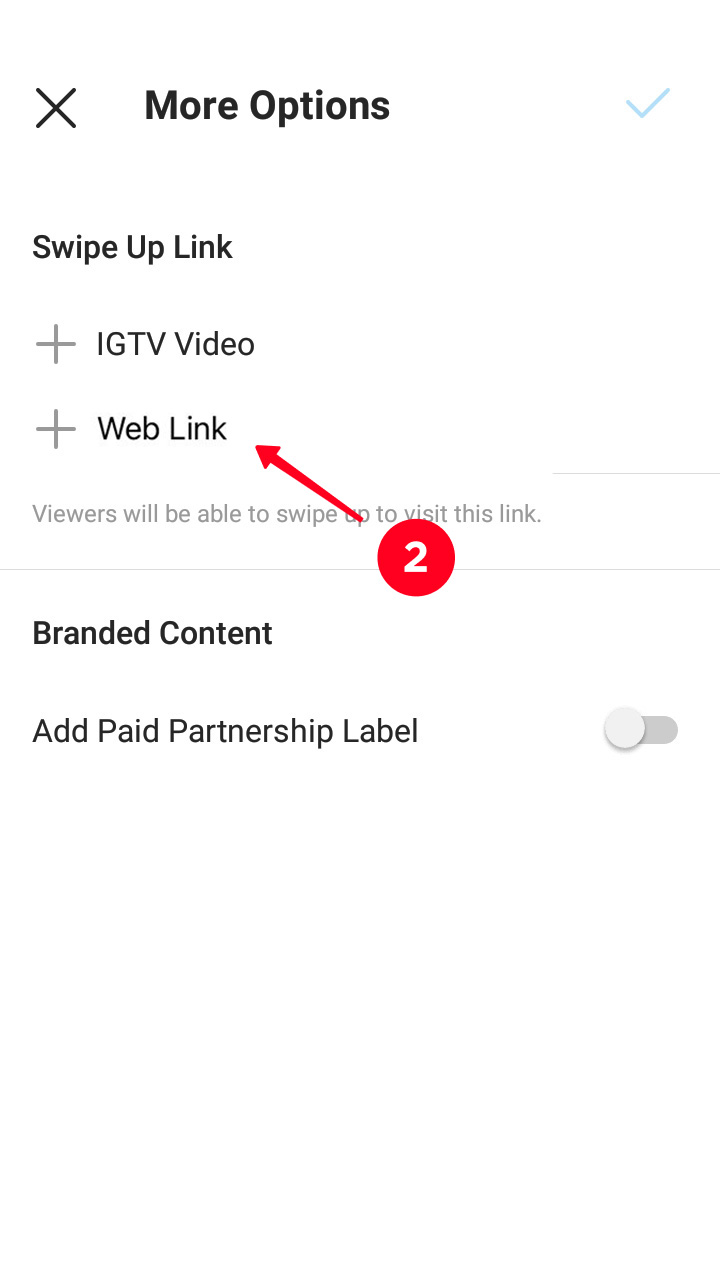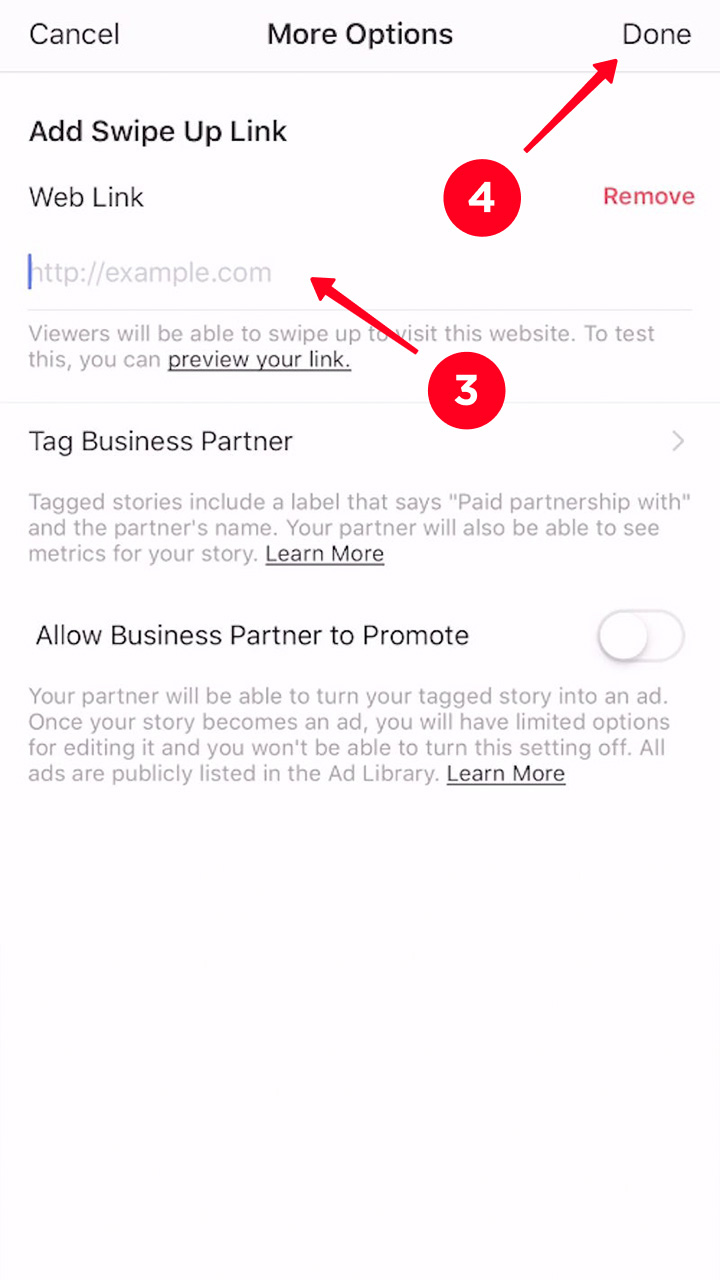 Everyone can use the link sticker on their Instagram Stories after the latest update. Previously it was available only for big accounts. The requirements were the same as for the swipe-up feature.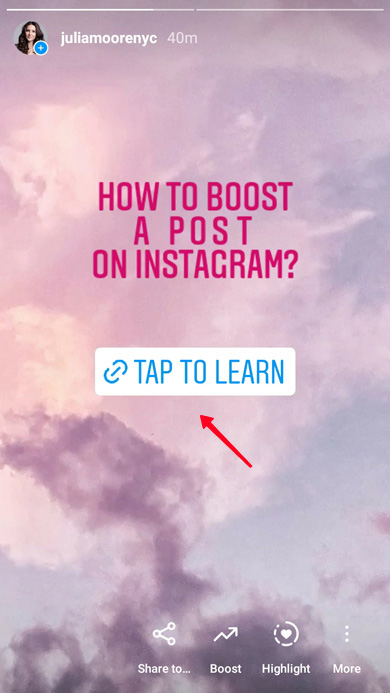 You can add only one link sticker on an Instagram story. But you can post as many stories as you want.
Here is how you can do that:
Open the menu.
Choose the link icon.
Enter the address in the website field.
Tap Customize sticker text.

Fill the field under in the Sticker text field.
Tap Done.
The fourth and fifth steps are optional. If you don't set the text, there will be your website address in the link sticker.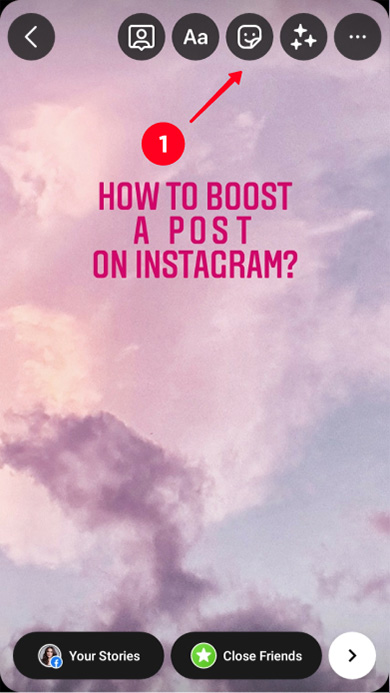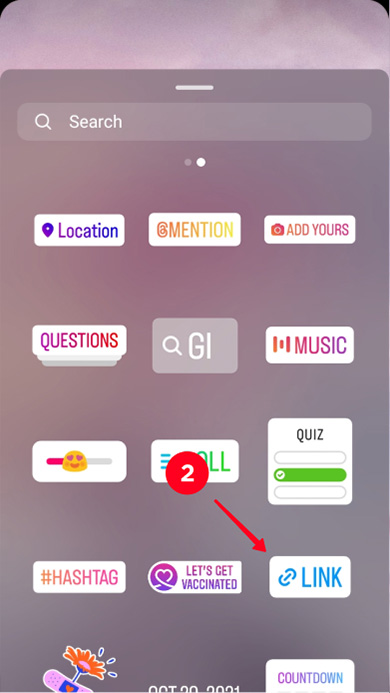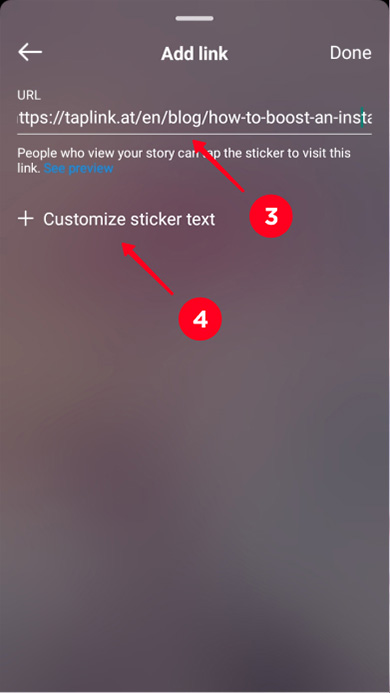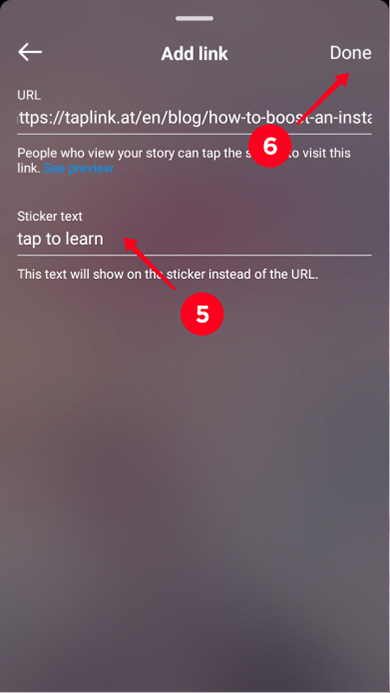 You can add a link sticker anywhere on a single Instagram Story. To do this, tap it and move without releasing. You can also change the size. Hold it with two fingers and move them towards or apart from each other.
If you just give users a link in Instagram Stories, they won't pay much attention to it. That's why:
Give short explanations where it leads to.
Write a call to action.
Add arrows, and other GIFs.
Make the link stand out from the rest of the text.
Besides, work on the design. It should look neat, be short and consist of understandable words.
You don't have to upload a picture or video to Instagram to add links in Stories. If your call to action is good, users will follow them even if they are placed on a plain background.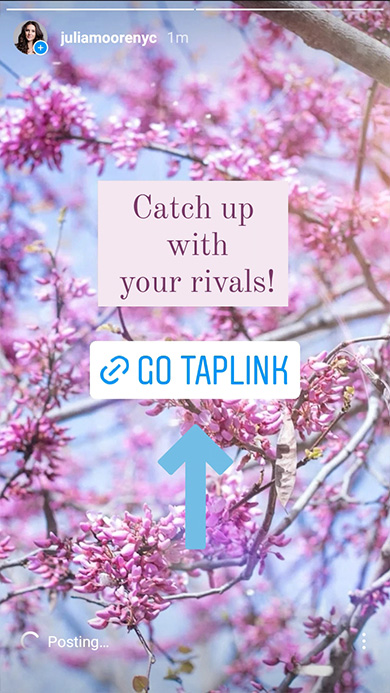 Now we will tell you how to add two and more links to a single Instagram Story.
If you want to share a link to someone's profile in Instagram Stories, choose a mention sticker. After that, you need to type the username of a person.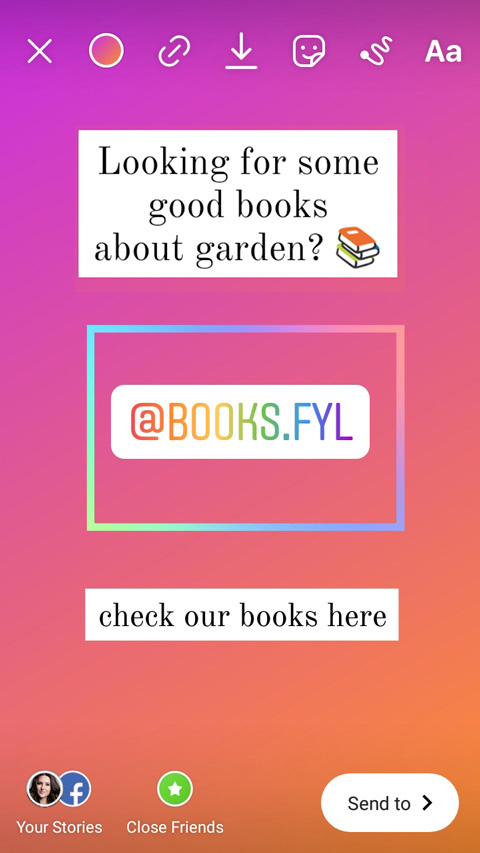 To repost your or someone's IG posts, you need to tap the paper plane icon under it. Choose Add post to your Story.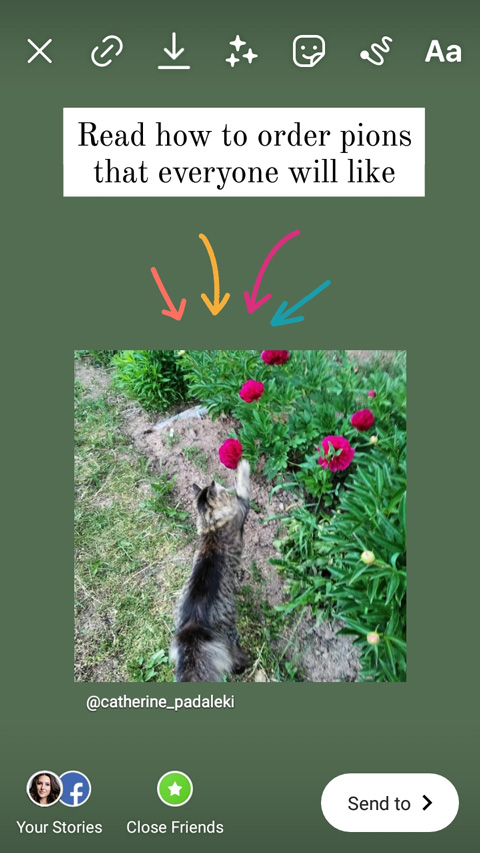 Both mention and post links are clickable in your Instagram Stories.
Inform your followers in Instagram Stories that you can send them a link in Direct Messages.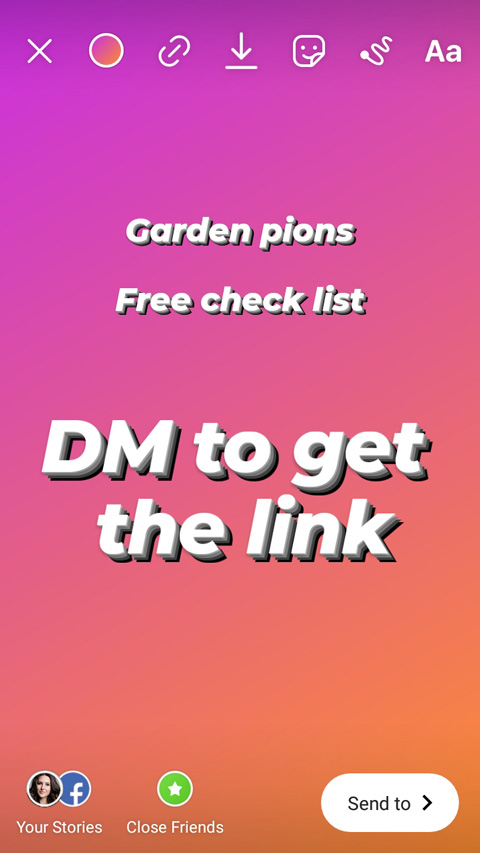 Post a poll in your Insta Stories. Not all Instagram users are initiative enough to ask you in DM. Post a poll whether they want to get a link in Direct. Send it to everybody who answered "Yes".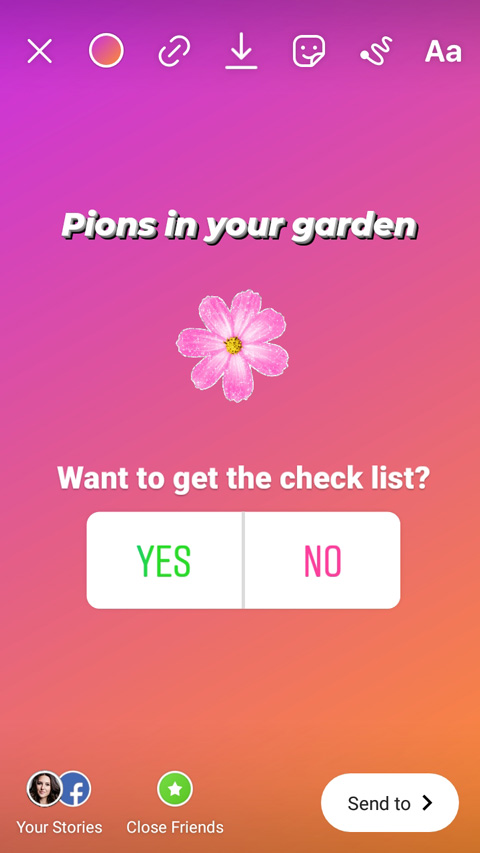 Add a Story inviting users to follow the link in your Instagram bio. It is easy to find, it is right at the bottom of the profile page and stands out from the rest of the text. It may be a web page address or it may be a multiple link in bio. We recommend the second option, you can make it on Taplink.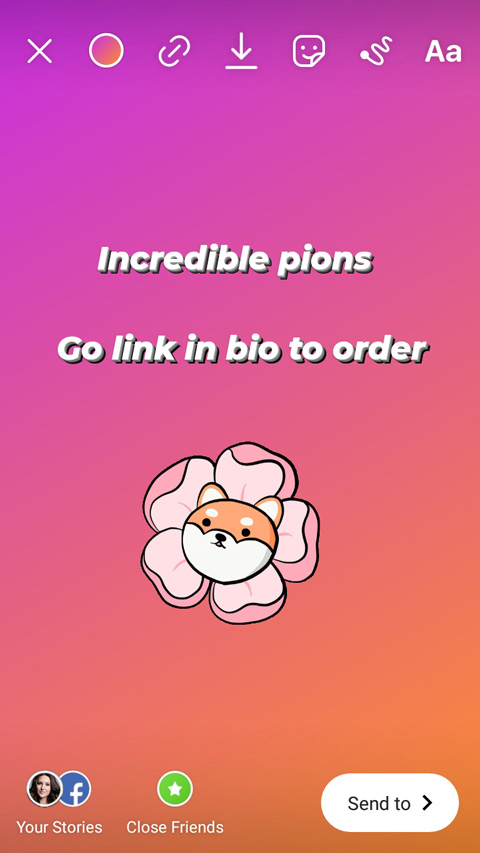 Link in bio works in all Instagram accounts. You can add it even without the blue tick or 10,000 subscribers.
The added link will always be relevant to your Instagram posts and Stories. Let's look at an example. Today you promote a T-shirt in Stories, and a hoodie in posts. In both publications, you can send users to buy them by link in your bio. Whatever a user wants, they will find it. Even better, tomorrow you will show other items, and these items will also be available on the same page.
You can place pictures, videos, texts, timer, messaging app buttons on your Taplink page. There are also payment forms to automatize sales on IG.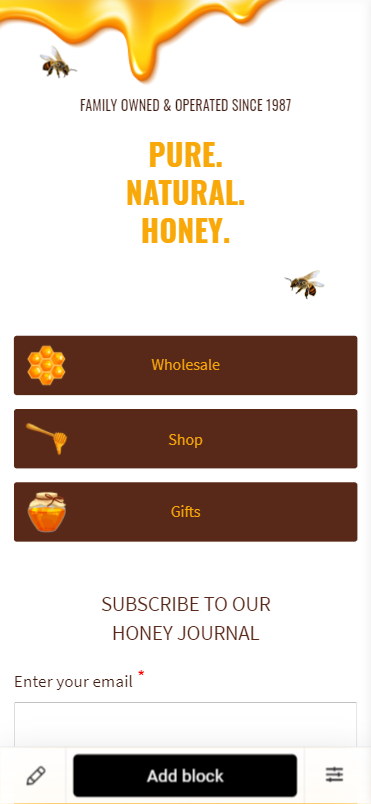 Create a functional and beautiful web page for your Insta page in a couple of minutes. Start from signing up for free.
There are two ways to add a link in your Instagram Stories. They are the sticker and swipe-up feature. Everyone can use the first one. But the latest is available only for users without the verification badge or 10,000 followers. You can also send a web page in DM, or use multiple links in bio.
What method to add a link to Instagram Story will you try? Share in the comments!