How do I change the email address associated with my account? And how do I change the password?
Click on your avatar, go to "My profiles" -> "Account settings" and make the necessary changes by clicking "Edit" next to your email address or password.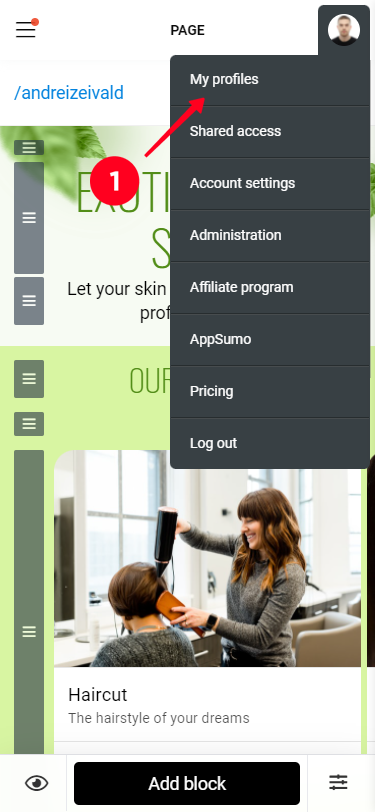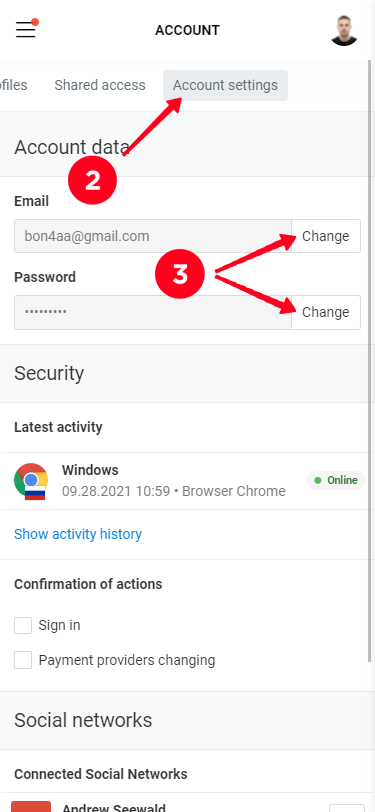 How do I transfer my Taplink profile to another account?
Go to "My profiles" in the avatar menu and click on the profile you want to transfer to another personal account (the transferred profile must not be the current one). Click the "Transfer profile" button and specify the email address to which you want to transfer the profile.