What is Taplink?
Taplink is a tool that helps to create a high-converting landing page on Instagram for 20 minutes. Taplink has numerous features to drive your sales and engagement. You can put whatever you want: text, links, images, messaging apps, banners, inquiry, application forms, and many other features.
You can also use the free version, which includes: avatar, links, text blocks, delimiters, and views statistics.
How to use the FAQ on the website?
For ease of navigation, the Q&A section is divided into groups, each of which has its own subsections.
General - general information about using Taplink. Here you can find out what it's for, how to register and pay, install a link in Instagram, etc.
Page - questions related to adding various elements to the page: links, messengers, etc. Here is information on application and payment forms.
Settings - information on setting up Taplink: design, language, currency, Facebook Pixel, accepting payments, and connecting external services available as part of integrations.
A keyword search is also available.
Do you have support?
All technical support is provided through the technical support chat. Follow the "ask a question" link at the bottom of the page or click the blue icon at the bottom of the page.

How many profiles can I connect to a single rate plan?
One Instagram profile — one rate plan.
When I receive the link, I see the message "Instagram @*** is being used in another profile." What should I do?
The reason is that previously there was registration in Taplink with this Instagram nickname.
To solve the problem, write to the support chat: your current nickname, your previous nickname (it is important to find this registration), and attach a screenshot of the error message. We'll delete the old registration, and then the binding of the profile will go without errors.
My Taplink doesn't open from the Instagram app! The link is correct! Why?
If you see the message "Page has been deleted or is unavailable" or any other message about an invalid link, it's a bug in the Instagram app.
In Taplink, it usually only appears when you click on YOUR link. It opens from other profiles with no problems.
Also, this bug can appear on ANY links, BEFORE redirecting to the target site.
Reinstalling the link makes no difference, because the link remains the same and leads to the same page. You only make changes for your device. But this resets the statistics cache in the app and the message disappears. More effective is to put the latest version of the application. Usually this effect occurs after the release of an app update.
1. Make sure your profile link is correct (this happens if you changed your nickname, but didn't put the updated link into your profile's website).
2. Open http://taplink.cc/YOUR_NICKNAME in your browser
3. Open your link from someone else's profile
Taplink is a web service and if something goes wrong, you can't login from anywhere.
Won't I get banned from Instagram for using Taplink?
We strictly follow all Instagram rules and do not create any activity on your account. The possibility to use authorization is fully agreed with this social network. Therefore, if you do not post content on your Taplink that contradicts Instagram rules, Instagram has no reason to block you.
How do I switch Taplink to another language?
The content will be displayed in the language in which you created it. System service messages are displayed in the language that you specify in Settings - General - Language.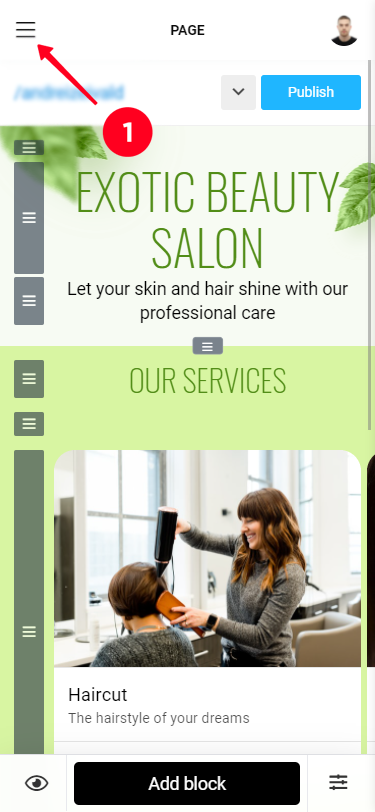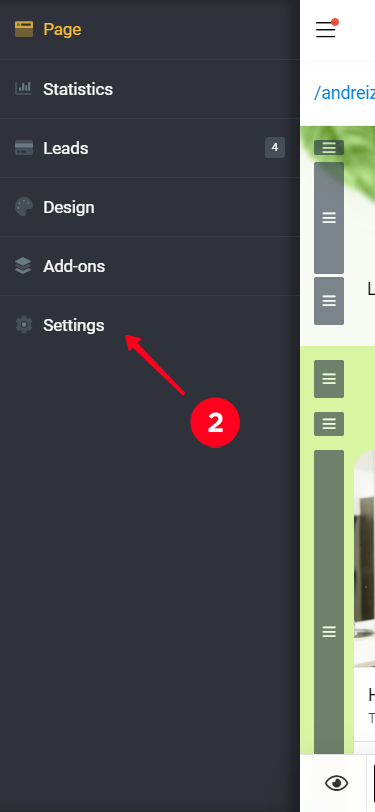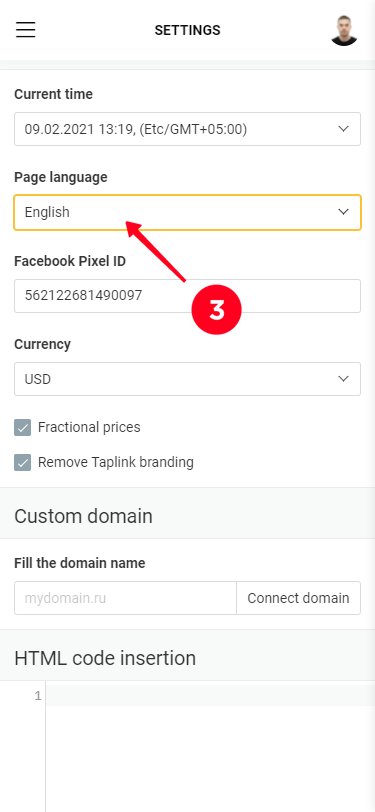 Can I put a link to my Taplink in my ads?
Taplink can be advertised in any way you like. Site URL = your link. If necessary, you can add UTM tags to it.
Can I add UTM tags to a Taplink link? Where will they be saved?
In terms of adding UTM tags, Taplink links are no different from other sites. You can use any UTM generator to add UTM tags and put your link (for example, https://taplink.cc/taplink.support) as a site address.
You can place your UTM tagged link anywhere you want. In Taplink itself, you can save the UTM tags only on the "Requests" page (don't forget to enable the appropriate column), so you can see where the customer came from. External analytics systems can handle UTM tags within the functionality provided by that system.
My Taplink page has someone else's ads on it. Why?
On our part, there are no ads displayed on either the paid or free plan. There are three reasons why unwanted ads appear:
1. Some kind of app/browser extension is installed on your device that is pulling ads.
2. You have installed third-party HTML code on your Taplink page that adds ad traffic.
3. Ads are being shown by your Internet Service Provider. This is the most likely reason. It is their right prescribed in the contract-offer for the provision of communication services. You can try to put a link with https (https://taplink.cc/YOUR_NICKNAME) in your profile; there will be less chance to see ads.
I have a feature of your service that doesn't work! What should I do?
There are several possible causes:
1. Misconfiguration on your part
2. Problems on our side
3. Problem on the side of a third-party service (important for integrations)
To understand what the reason is - write to us (through the "Ask a question" button or blue circle at the right bottom of the screen), describe the situation in detail, and attach screenshots. This information will help you to understand what the problem is and find a solution.