I updated my profile image on Instagram. How to update it in Taplink?
Simply click on your avatar and choose "Import from Instagram"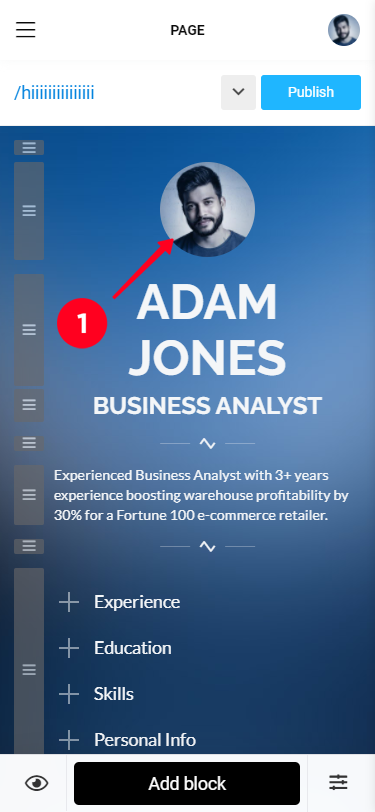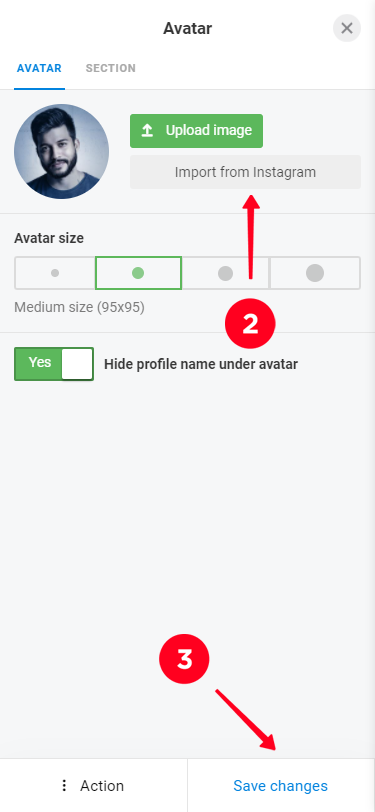 I want to set a different avatar than the one on Instagram. Is this possible?
Yes. Tap the "Avatar" block and click the "Upload" button. We recommend a square image for your avatar (1:1 aspect ratio, 1080*1080 pixels).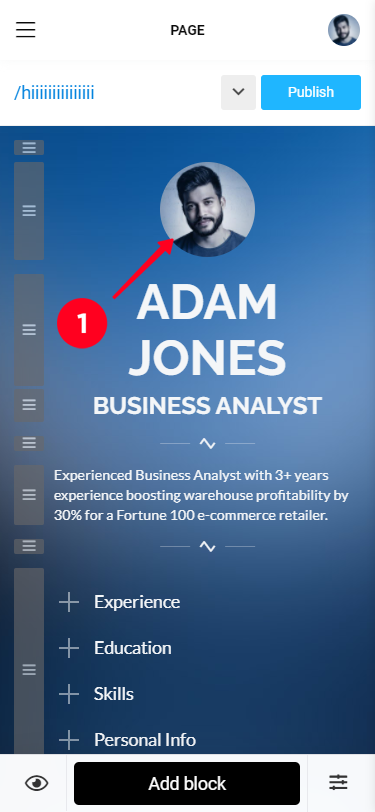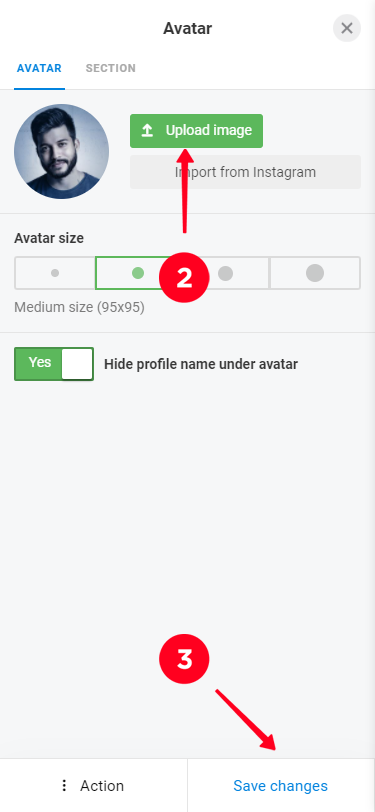 Can I install an animated (gif) avatar?
No, animated images are not supported.
I deleted my avatar, how do I get it back?
Click "Add block" -> "Avatar"