Is it a paid feature to add messengers?
Yes, the Messengers block is only available on paid PRO and BUSINESS plans.
How to add a WhatsApp button?
To add a WhatsApp button, click "Add New Block" and select "Messengers".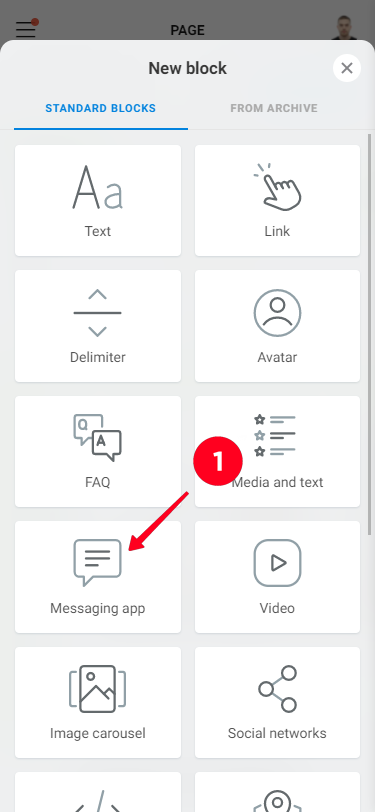 In the "Messengers" block select WhatsApp, then enter the phone number, message template (if necessary) and click "Save"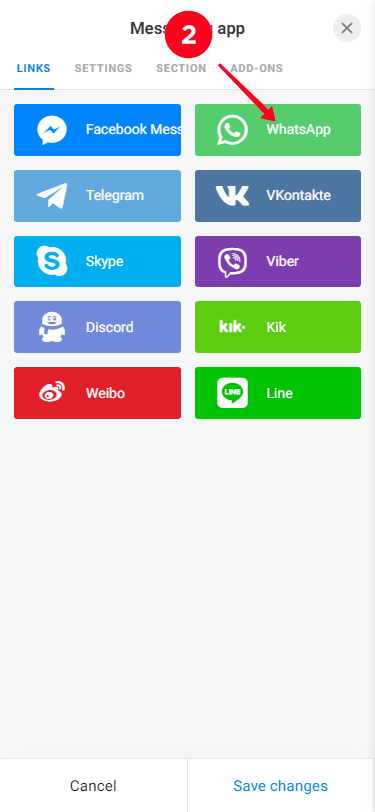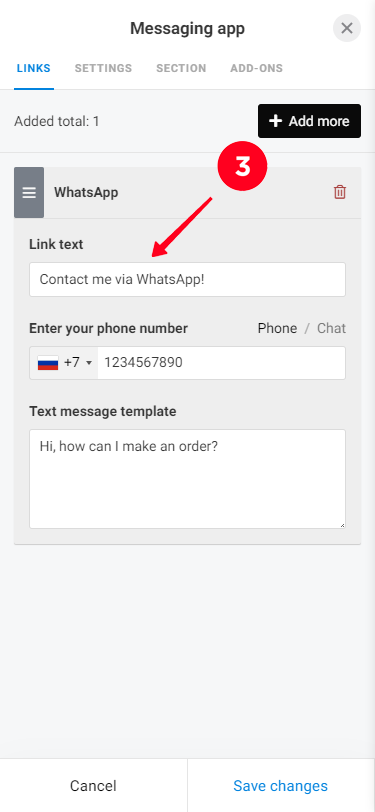 How do I put the icons of messengers (social networks) in one line?
To place messenger icons in one line, you need to configure all the messengers you want in one block (by clicking the "Add More" button), then on the "Settings" tab select the style "compact links with design", "round links with design" or "application icons".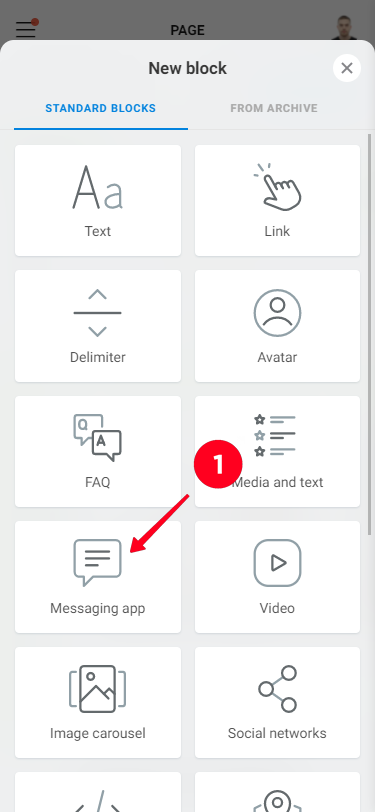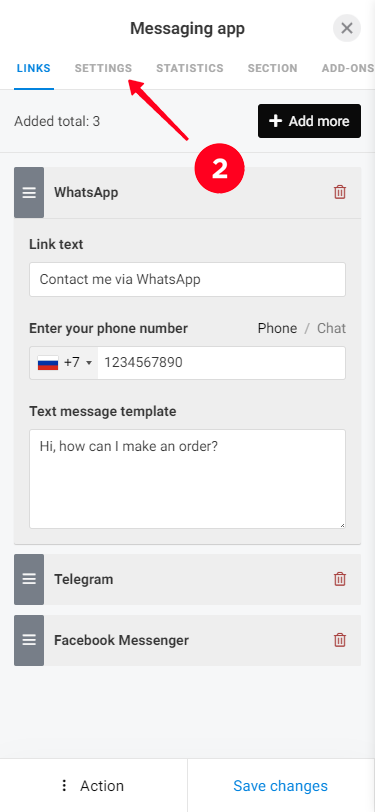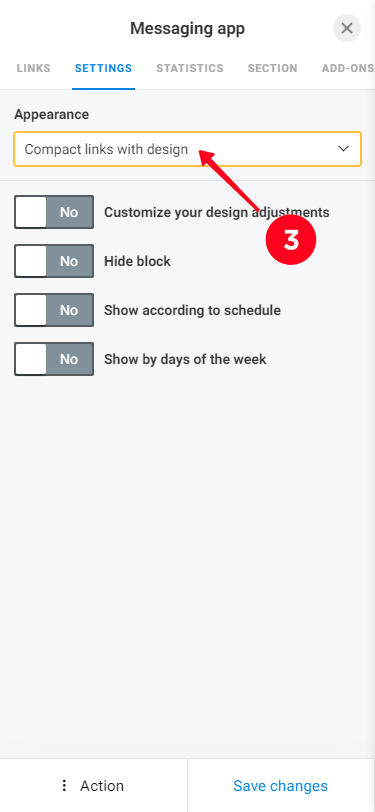 I paid for the PRO (BUSINESS) plan. Why can't I add messengers and social networks?
You may have an ad-blocking application (browser extension) enabled. For example, AdBlock or adguard. It recognizes buttons of messengers and social networks as ads and blocks their display.
This application (extension) must be disabled (uninstalled) to work with Taplink.
Ad blockers act according to their own algorithms and disrupt the normal operation of websites. Unfortunately, we can't influence their behavior.
Why do I need a text message template in messengers?
Text message template is a feature of the WhatsApp messenger. When it is used in the messenger application, a chat opens with a pre-entered text that the client can send to you in one click by simply pressing the "Send" button.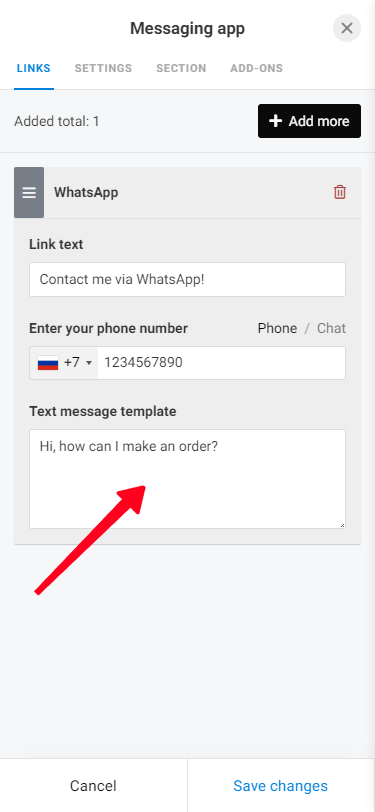 I need to make links to 2 Whatsapp / Viber numbers. Is this possible?
You can make links to any number of Whatsapp / Viber numbers. Add the required number of "Messengers" blocks, in each block specify the desired number.
How do I add a WhatsApp chat?
To switch to WhatsApp chat you need to add the "Messengers" - "WhatsApp" block to the page, select "Chat", specify the invitation link https://chat.whatsapp.com/*** and save the block.
Please note, any transition by phone number is set up in "Phone" mode, not "Chat". The "Chat" mode is used to switch to WhatsApp groups specifically.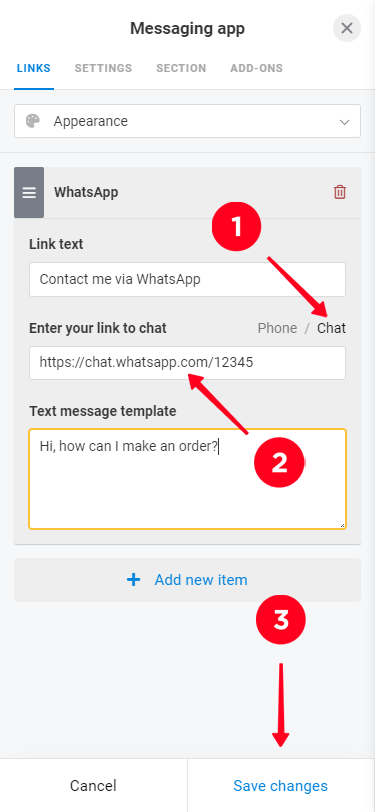 Why does it say "this page is unavailable" when I go to Viber?
Viber Messenger (as well as other messengers) has a feature you cannot write to yourself. Therefore, it is necessary to check the work of switching to Viber from the phone, where the number associated with Viber is different from the one entered in Taplink.
How do I set up Telegram? I get the message "user does not exist"!
To add the Telegram button in Taplink, tap "Add block" - "Messengers" - "Telegram", enter the username without @ there and press the "Save" button.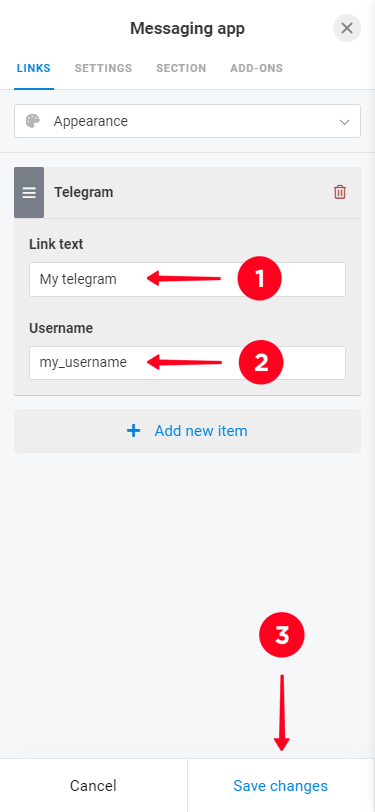 How do I add a link to my Telegram channel?
We recommend using the "Messengers" - "Telegram" block, where you enter the name of the channel without @ or t.me.
Please note that this is not the name of the channel that is displayed to users, but its URL, which coincides with the part of the link after t.me.
I can't switch to Telegram from Android, but from iPhone (iPad) it works. What can I do?
Make sure your user's username is entered without @.
How do I make the transition to Direct messages on Instagram?
There is no support for transition to Direct, you can only switch to your Instagram profile via the "Social networks" block. This social network does not approve of automation in terms of sending personal messages.
How do I set up Facebook Messenger?
To set up Facebook Messenger, you must enter the user's ID (nickname), not their first and last name.
Normally, the Facebook nick (ID) is the same as the end of the profile page URL of that social network.
On Facebook, the username is set in the "General Account Settings".