What is the maximum image size for the image carousel?
The maximum file size is 12 MB, the system automatically scales files to the carousel resolution.
We recommend trimming images in advance to fit the selected format of the carousel of images by aspect ratio. For example for square photos - 1:1. In terms of resolution we recommend the size 2048*2048, 1080*1080 or close with the desired aspect ratio.
How do I add my photo or other image to Taplink?
Use the "Image Carousel" block to add photos or any other images. The carousel can consist of one or more slides.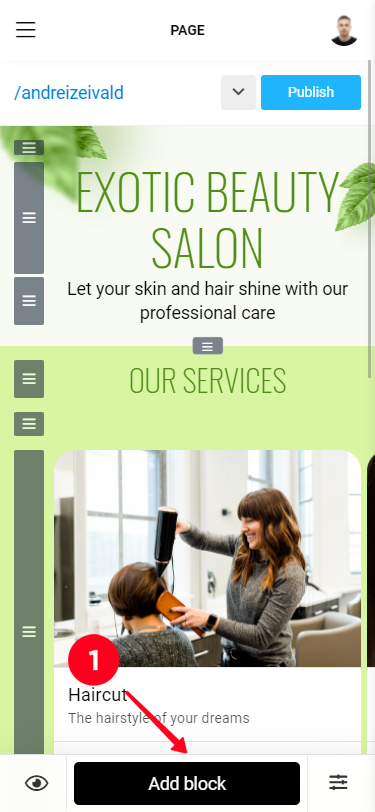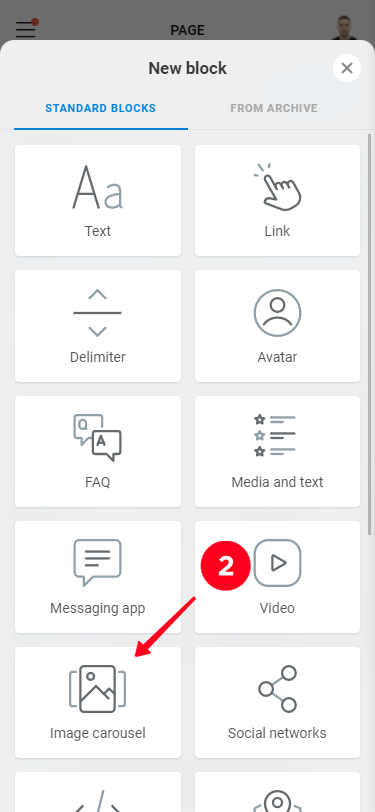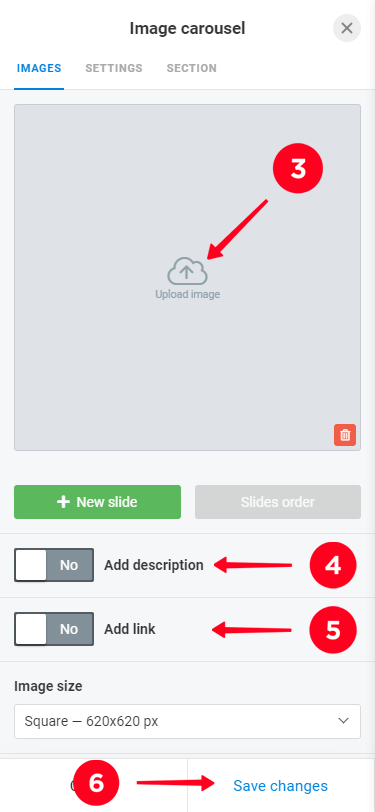 When I load an image, I see an error. Why?
The codec used in the uploaded file is not recognized by our image processing script. In particular, this happens when using some Photoshop codecs. You should resave the image with a supported codec, for example, using Paint or another similar program.
Images are cropped when inserted into the carousel! How do I fix it?
We recommend that you prepare your images in advance.
The most important thing is to provide the right aspect ratio. For example, for square images it is 1:1, for "stretched rectangle" images it is 2:1. Also do not forget about the reserve on the resolution. For example, an image can have a resolution of 2048*2048 or 1080*1080 pixels.
When you add pictures, they lose quality! What to do?
When adding images to Taplink, a special script adjusts their resolution to the carousel parameters, which may slightly degrade the picture quality. To make the quality degradation visually imperceptible, it is recommended to insert images with some reserve. For example, with a resolution of 1080*1080 (maximum 2048*2048) or close to it.
Why do PNG images lose their transparency?
PNG images larger than 200KB are automatically converted to JPG to ensure a fast page load speed. To preserve transparency, you should reduce the size of the image by reducing its resolution. You can also use https://tinyjpg.com/ to optimize images.
How to arrange the carousel slides order?
Press the Slide Order button to arrange the slides in the desired order. The carousel will switch to sorting mode, allowing you to drag the slider to the desired position. Press the "Save" button when the sorting is completed.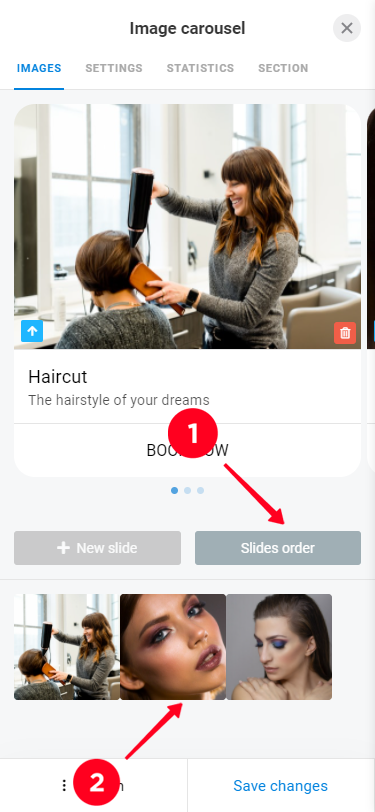 In the carousel, I click "Save", but I get "Invalid link". What should I do? The link is correct.
If the "Image Carousel" includes links, the URL must be specified for each slide in the carousel. You should first add a link to all slides and then click "Save". You can specify different links for each slide or the same link by inserting the same website address everywhere.