How do I put social media in one line?
To place social media buttons in a single line, you should click on "Appearance" and choose proper alignment.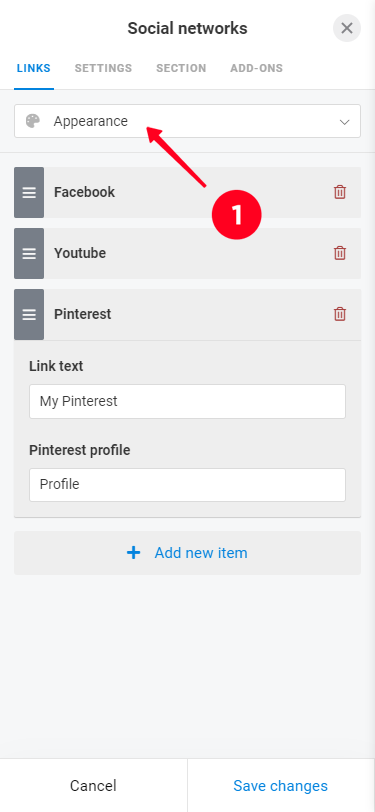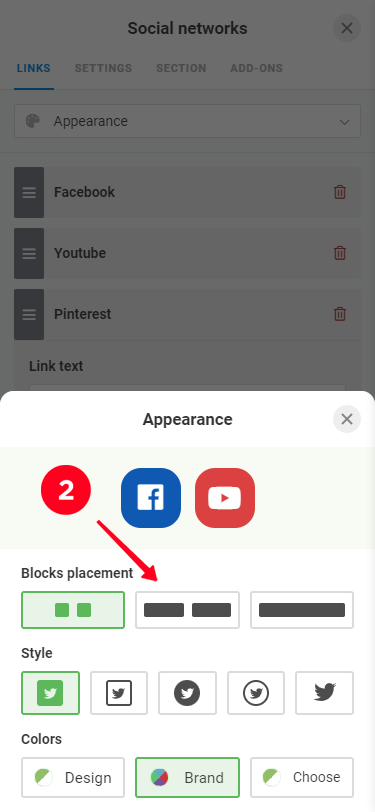 I insert a link to Facebook, Instagram. Where will it open?
If you use the "Social networks" block and a mobile application of the desired social network is installed on the visitor's device, the social network will open in it.
If such an application is missing or installed incorrectly (the system does not recognize its presence), the social network will open in the browser. On a number of smartphones to choose where the link will be opened will be offered to the user. It depends on the settings of a particular device.
Is there a direct link to Instagram direct messages?
No, you can only go to your Instagram profile via the "Social Networks" block. This social network does not approve automating personal messages.
How do I create a link button for my YouTube channel?
To create a jump button for the YouTube channel, use the Social Networks - YouTube block, where you need to insert a link to the channel. Individual videos can be embedded on the page through the Video block.