How do I add links and other elements to the page?
To add elements to the Taplink page, use the "Add Block" button at the bottom of the page. Then choose any block, enter the necessary information for this block and click "Save".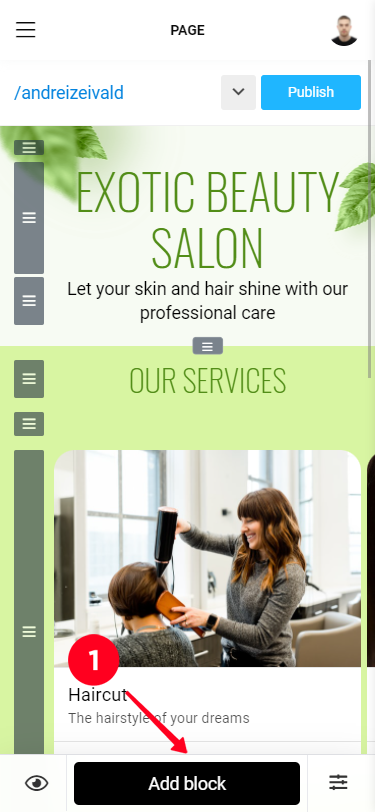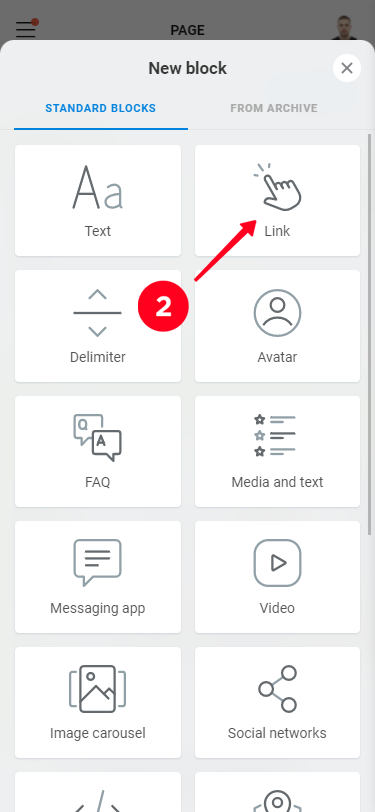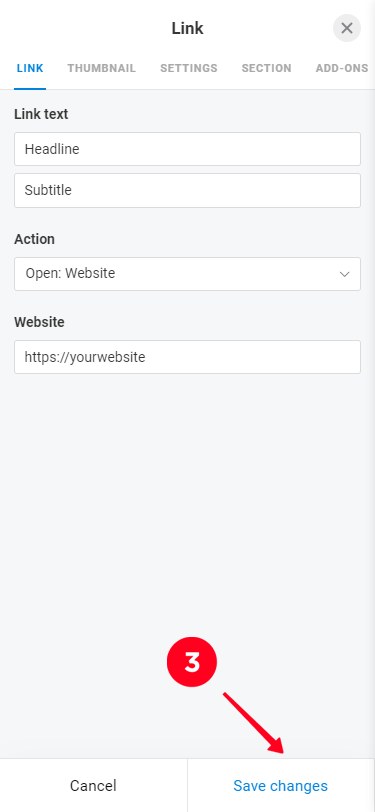 How do I edit a block?
1. Tap the block you want to edit. The editing window will appear on the screen, here you can make the necessary changes.
2. To apply your changes, tap the "Save" button.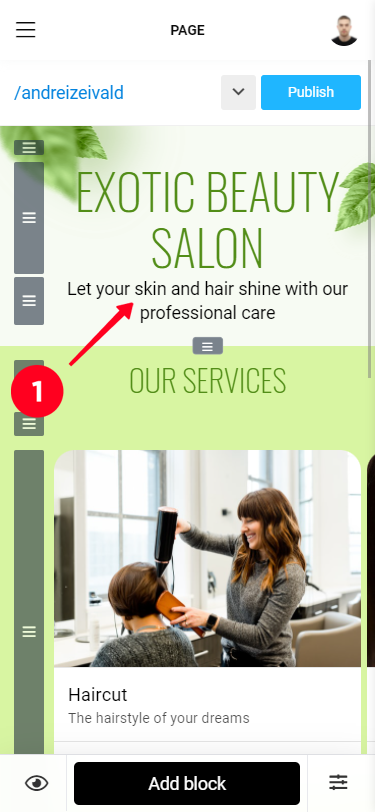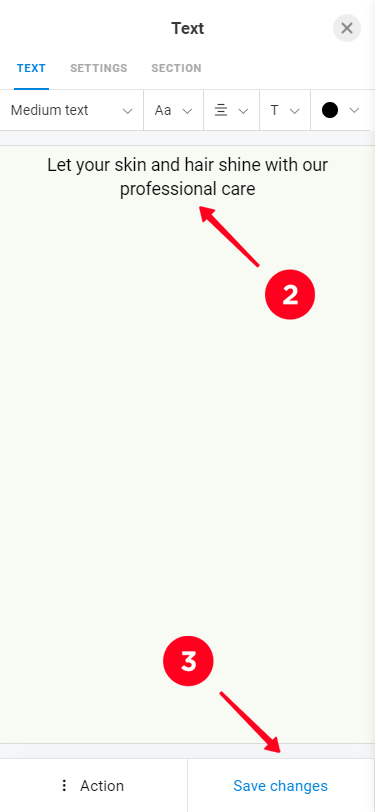 The rest of the block control functions are available through the "Action" submenu. To delete a block, use the "Delete" button, and to temporarily remove it from the page or move it to another page, use the "Archive" button. To create a copy of the block use the "Duplicate" button.
How can I swap the position of the blocks?
You can swap the positions of the blocks by pulling the sliders at the left side of each block.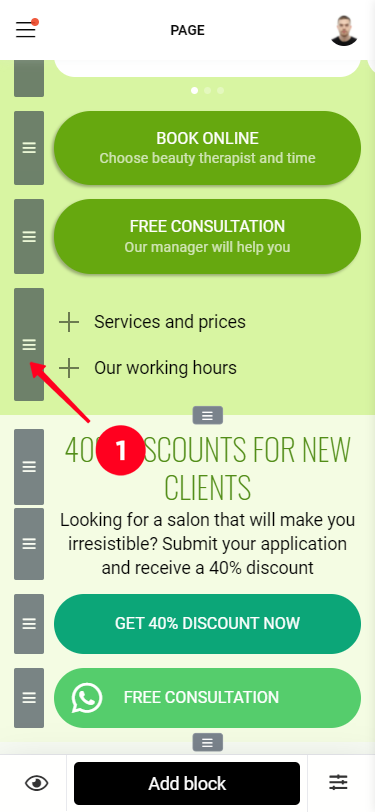 How do I delete a block?
Click on the block in the page editing mode in order to open the editing form. In the bottom left part of the editing form you will see the "Delete" button.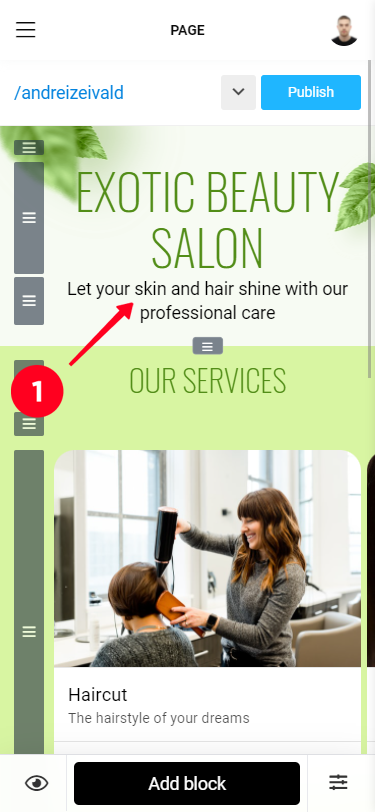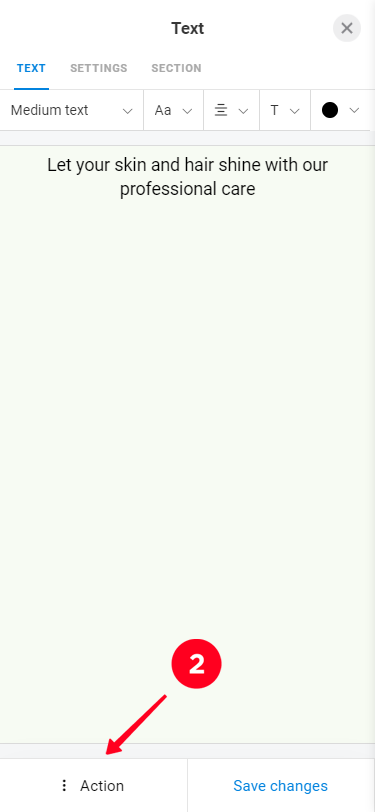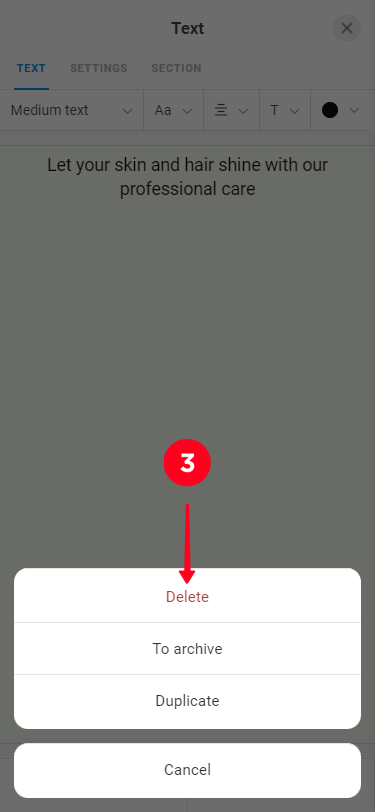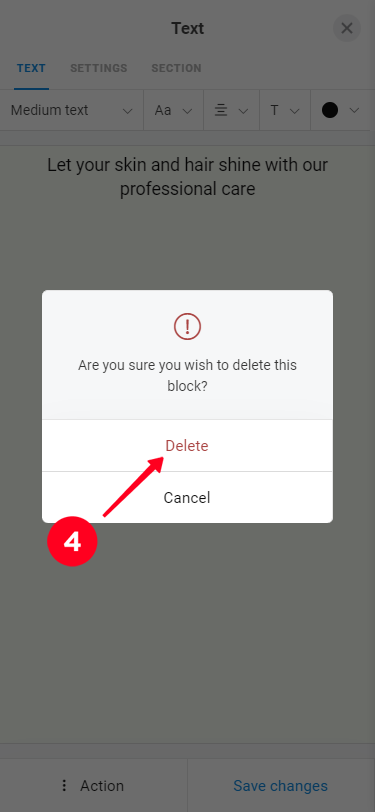 What is a scheduled block show?
For any of the blocks you can set the time of its display on the page. The block can be displayed: at a certain date interval or at a certain time. If necessary, you can link the block display to the day of the week.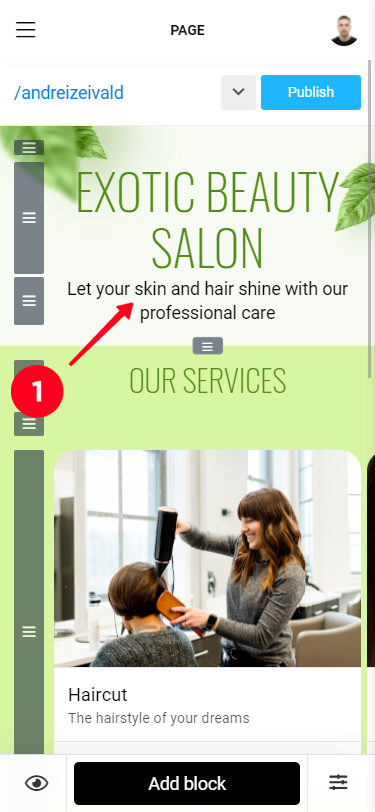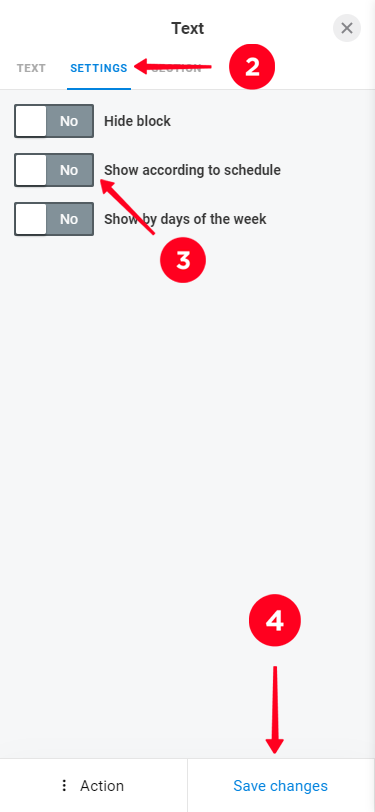 What is a block archive and how to use it?
Archiving a block allows you to remove the block from the page with the option to restore it as a current page or to any other page in the same Taplink account (additional pages are available on the BUSINESS plan).
To archive a block, tap it and an edit window will appear. In this window, tap the "Archive" button.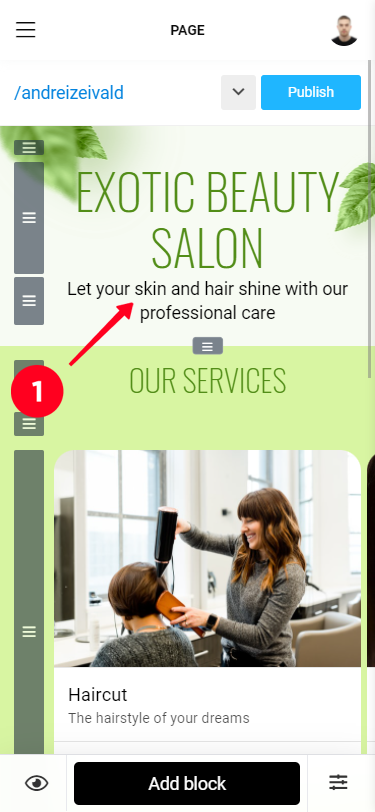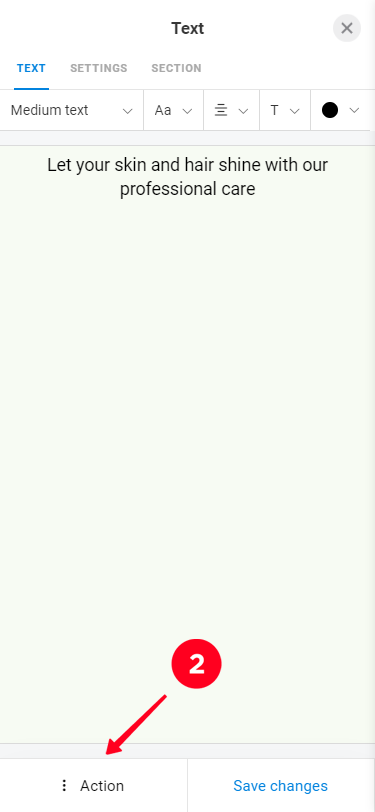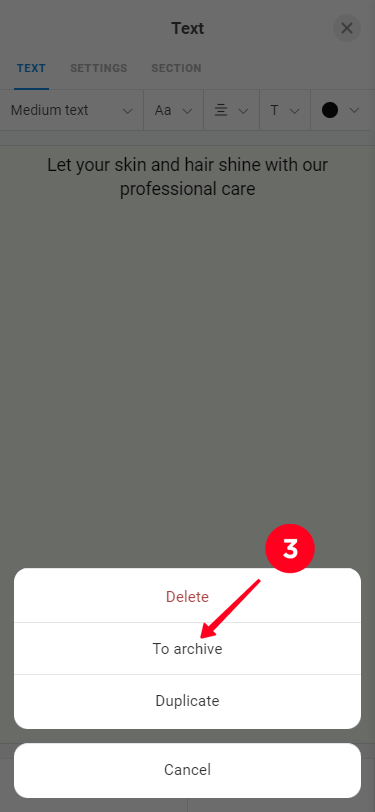 To add blocks from the archive on the desired page click "Add block", go to the tab "From archive" and select the desired block . If there are no blocks in the archive, the "From archive" tab is not displayed.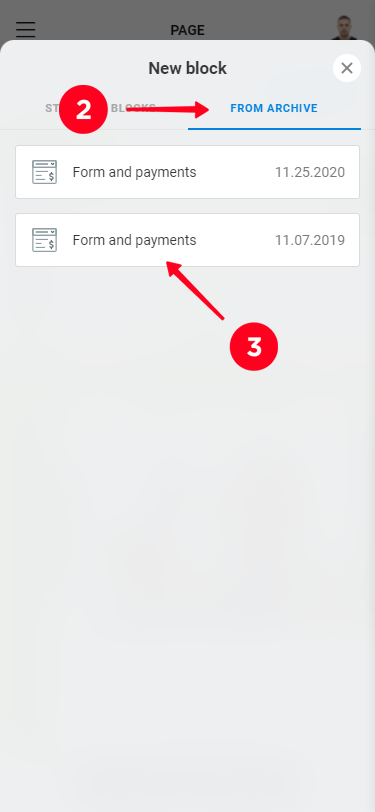 How do I switch to preview mode (hide controls)?
To switch between the editing and preview modes, use the left button with eye on your page.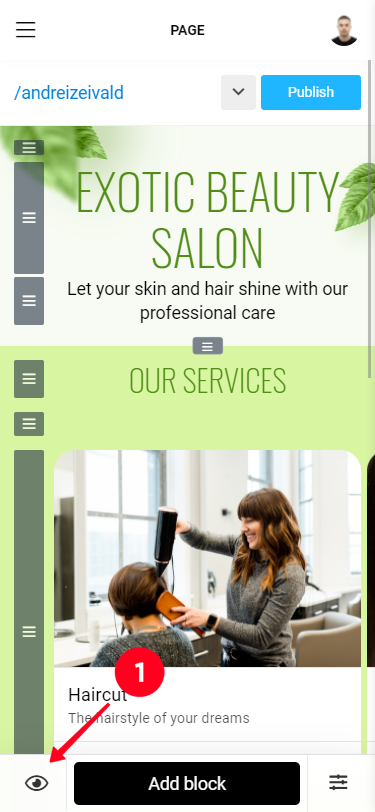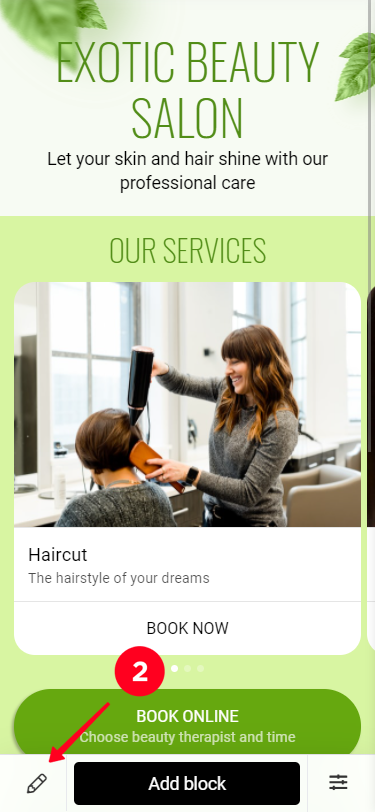 How do I adjust the vertical alignment of blocks?
You can adjust the vertical alignment of blocks through the Settings menu in the Block Control panel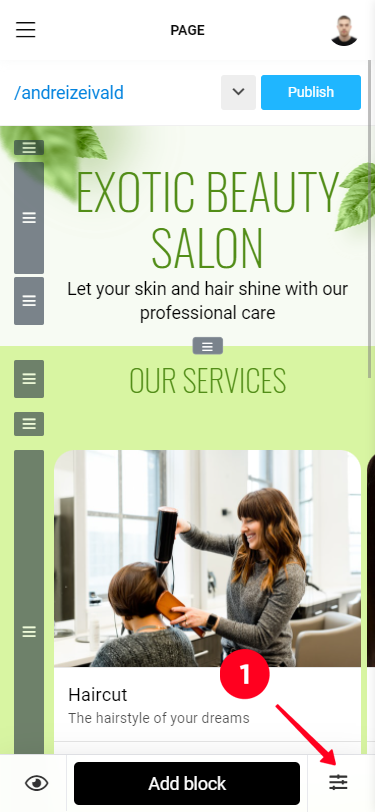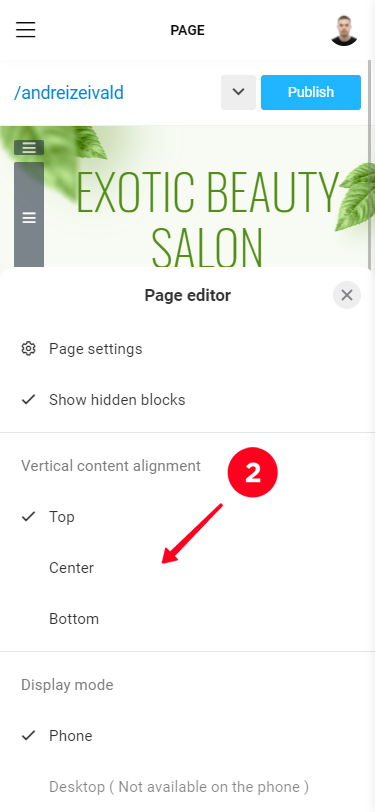 How do I adjust page display settings for computers?
In the Block Control Panel, click the settings button (on the right) and switch to Computer mode, where you can set the maximum page width when viewed from computers.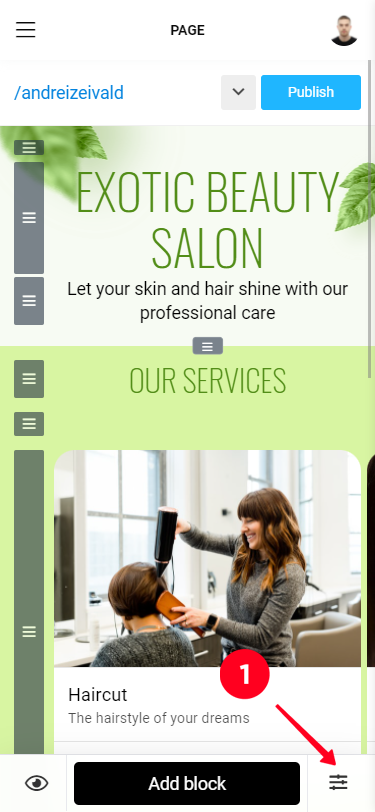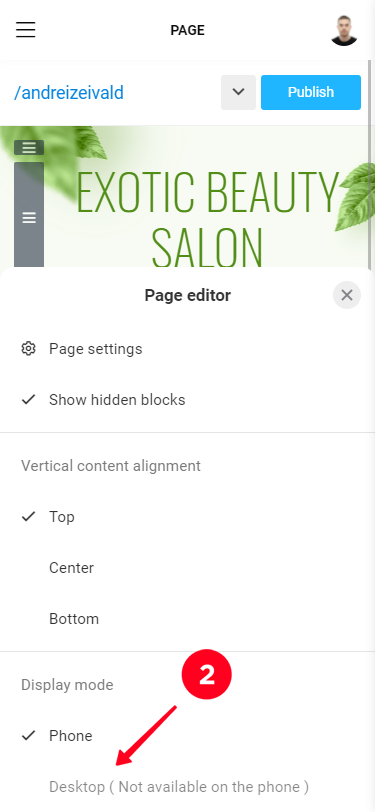 If my account was deleted, can I transfer my subscription to another account?
We can transfer your paid subscription to another account. To do that, add another account to your client area and write to us - we will transfer your paid rate plan.